Today, I officially became an Alien.

For my ETP friends who are anxious about the Alien Registration in Japan, let me tell you the whole story.

So, as you may know, when you plan to stay in Japan for more than 90 days, you have to go to the local governement -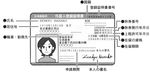 the ward- of your area to be recorded as a foreign resident. After that you may receive your Alien Registration Card that you have to carry with you at anytime, and to show to any authority who would ask you. You also need to be officially registered to be able to open a mobile phone account, for example.

The first step is to identify the ward you should go to - for Tokyo it depends on the ku you are living in. For Shinjuku-ku, here is the link to the website of the ward, with a loction map.

Shinjuku City Office
1-4-1 Kabukicho, Shinjuku-ku
Tel: 3209-1111


To go there, you should take the East exit in the direction of "Kabukicho"; wen you get out the station, you can see the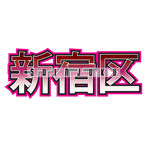 Alta Studio building just in front of you. Take the little street just on the left of the building ; at the end of the street the ward in just on the other side of the way !
The Foreign Registration counter is on the right of the hall, ground floor. You may ask the counter number 4 for a form, take a ticket and fill the paper. You will have to write basic information including your adress in Japan, passport number, and activity - here it's a bit complicated because we have a work visa but no company... So you may be recorded as an employee or a trainee, it depends on the person you have in front of you... But you can also come back and make the status change according to your future situation.
Then you receive a paper with your Alien Registration Number, with a date to come and pick-up your Alien Registration Card (two weeks days later or so).

Don't forget to ask a certificate prooving your registration if you want to buy a mobile phone before you receive you ARC. The cost is only 300 yen ; to get it, you receive another ticket for another counter, where all payments and receipts are done.

For the ones who worry about the communication with the employees, I had the feeling that most of them could understand English, but prefered to speak in Japanese. Shinjuku-ku is full of foreign workers and students, so they are used to deal with our requests and questions. So don't worry to much, because you are the one who give the essential of the information...

If you need to kill time while you are waiting for your number to appear on the screen, I recommand the little leaflets "Living in Shinjuku" that you can find on the wall; it is full of recommandations to be a nice Alien - for example, you should not cook dishes with a strong smell using spices that the Japanese people are not used to smell. So if it smells like Japanese food, it's alright, but if it smells like Alien cooking... だめ、だめ !!!

Welcome to Japan ! :)