04.06.12
Red and White Tokyo Tower is still standing as the capital's main focal point, no matter what brand-new Sky Tree can do ! From Shibakoen, with love.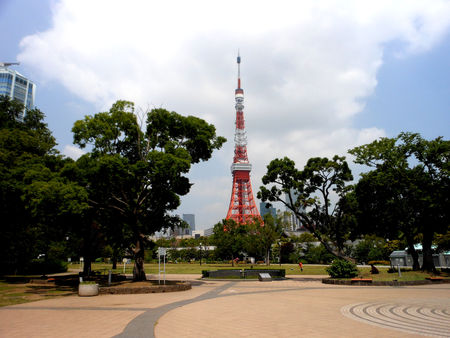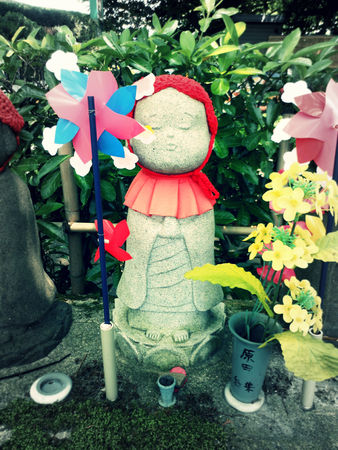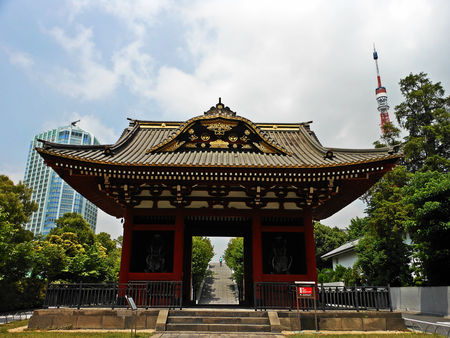 28.05.12
Credits : The Japan Times
African Excellencies and Japanese Officials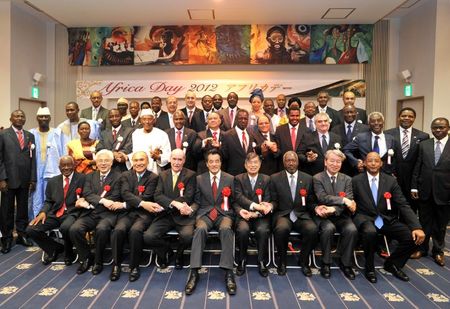 (The Ambassador of Mali is the first one in pale blue dress on the left, with a white hat.)
The stand of Mali
26.05.12
May 25 is African Liberation Day. On this day, many African countries celebrate the hard-fought achievement of their freedom from European colonial powers.
Last year, Africa Day Reception was cancelled in the aftermath of the earthquake, so yesterday was the first time for me to participate to this unique All-Africa-Involved event in Tokyo. All African countries of Japan were represented at the gorgeous Angola Embassy, in Setagaya-ku, in order to welcome our Japanese partners : officials from the Japanese Minister of Foreign Affairs, diplomats, Agencis staff (like JICA), major investors and many international organizations.
Africa Day Reception is the best opportunity for the African countries to promote a prestigious and consistent image of Africa towards Japan. Each stand was presenting general information and traditionnal arcraft; then, inside, popular dishes from all the countries were offered. Music, dance, beautiful dresses... and warm smiles all around !
In duty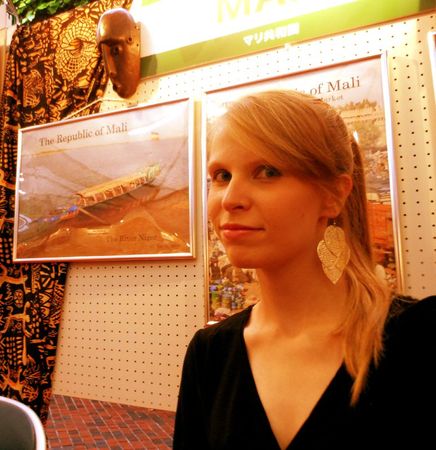 The stand of the Republic of Mali. Nice work !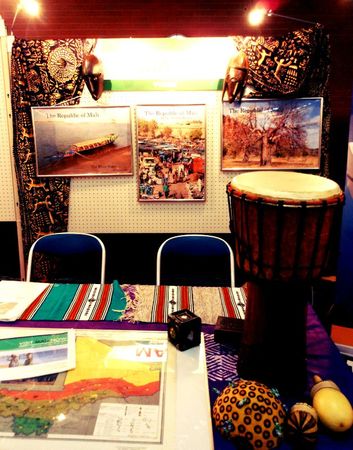 Because of the Alphabetic order, we are always neighbours with Mauritania, Malawi & Madagascar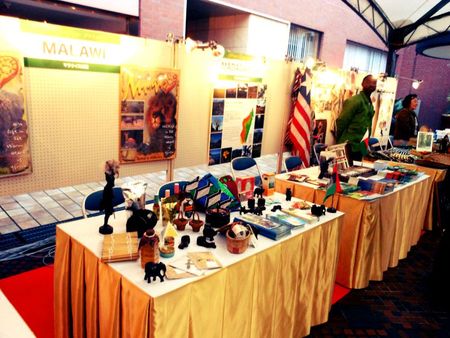 Madagascar spices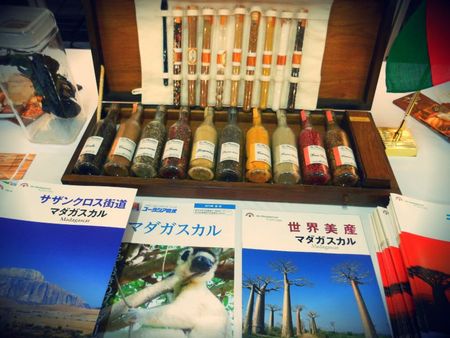 Atmosphere !
All the "Japanese Africa" in one room...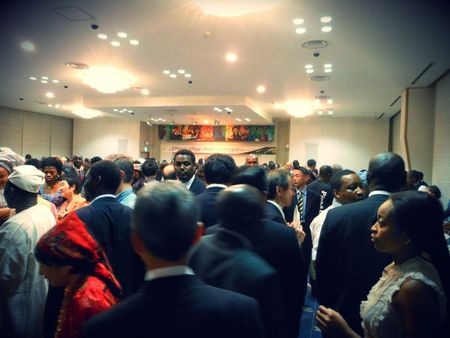 High-level diplomatic shake-hands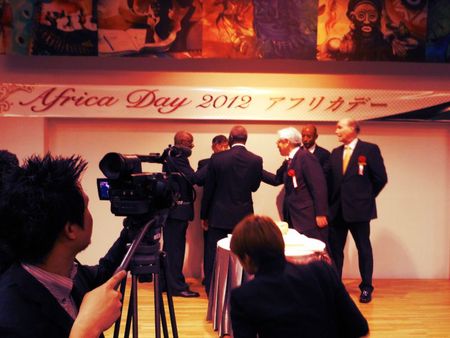 For the occasion, I was wearing a Malian dress ! Beautiful fabric from Mali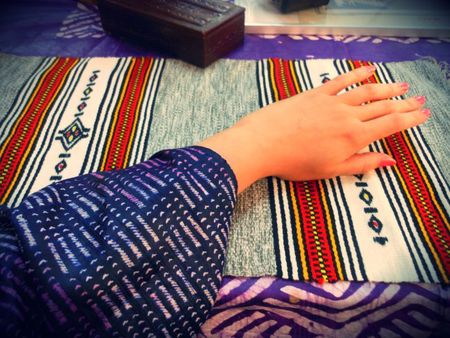 The Malian team ! Kadidiatou, Soumba, Aminata & me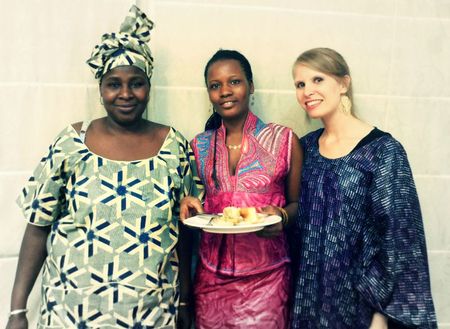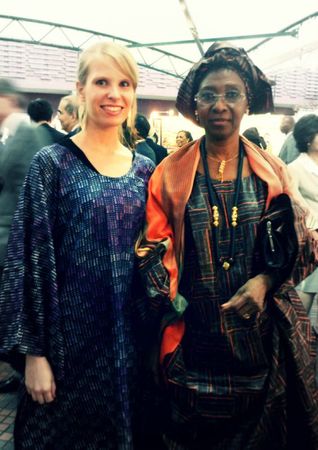 Japan + Africa = food, food, food... Food !!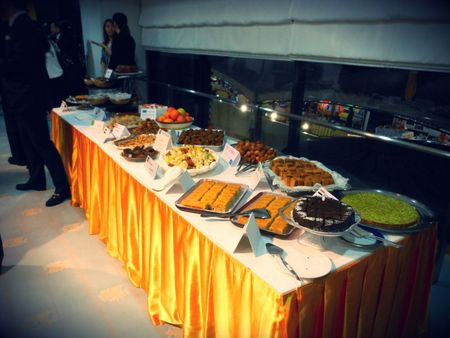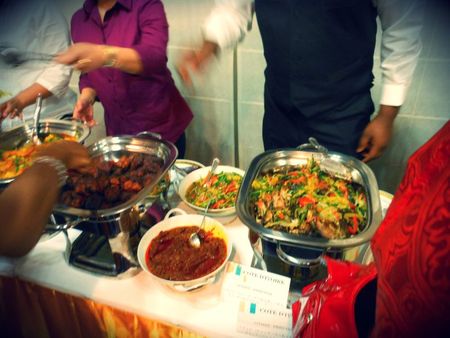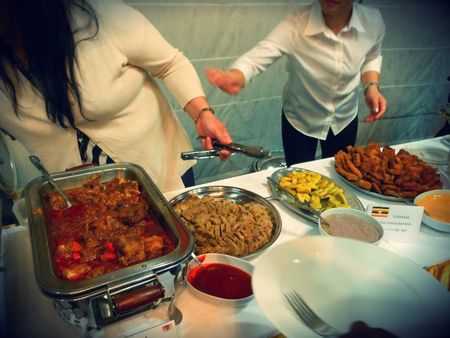 Yummyyyyyyy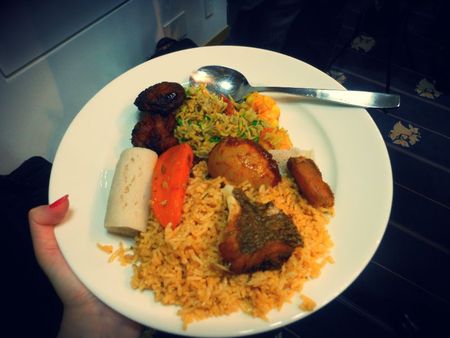 The impressive offcial cake of the evening... (wanna eat Madagascar, can I ?)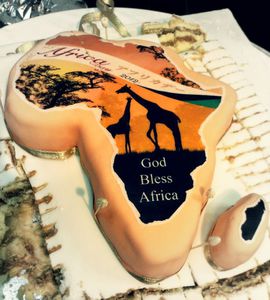 And now you're so full you can't stand anymore : let's dance ! Yes, yes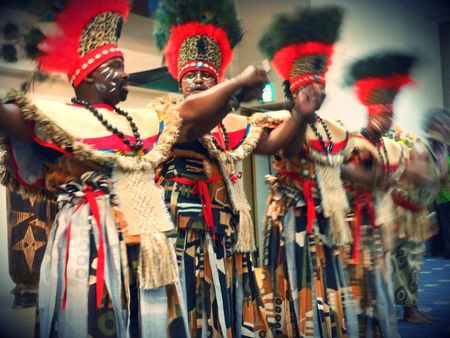 God bless Africa !
19.05.12
A sunny Saturday, finally ! I jumped on the Chuo-line (from Shinjuku station, 45 minutes by express train to Takaosanguchi station) and had the best walk ever to the top of Takaosan !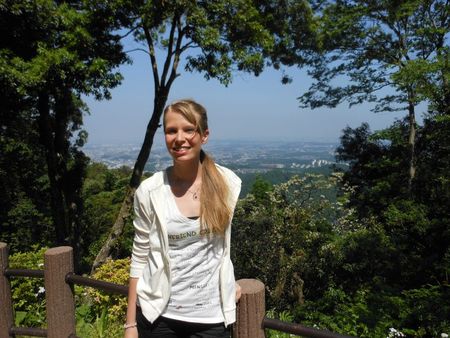 To reach the trail, I just had to sit in a nice "lift" chair and fly above the trees ! Soooo great and relaxing !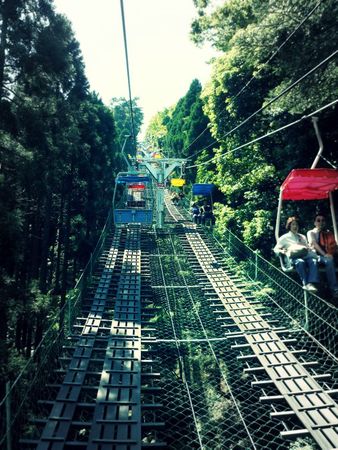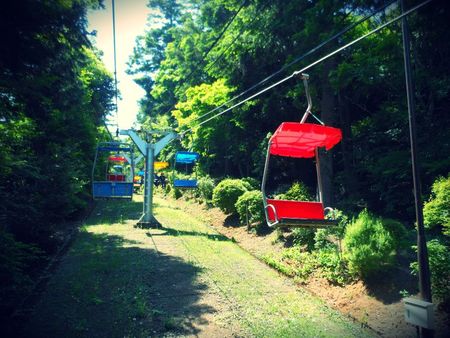 Takao-san nature : green, sculptural roots, and amazing flowers that even don't look real...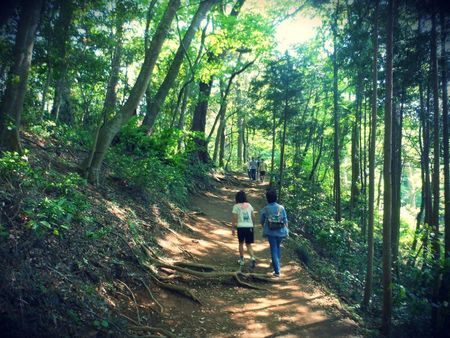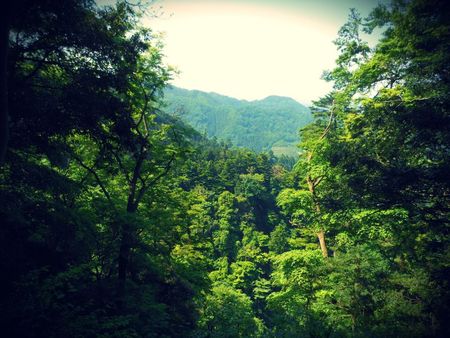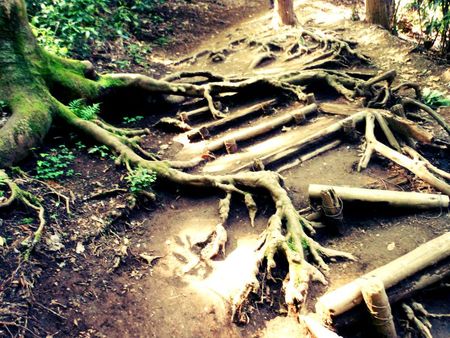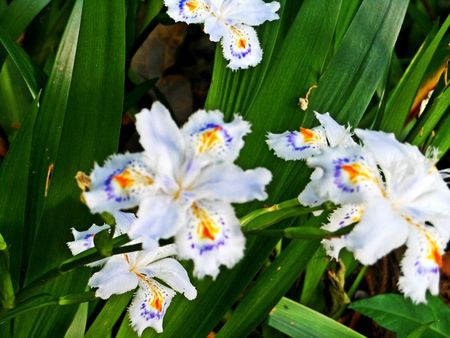 Pont suspenduuuu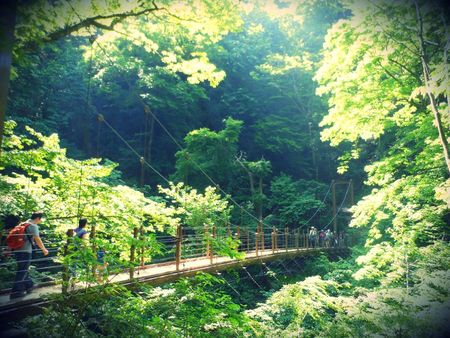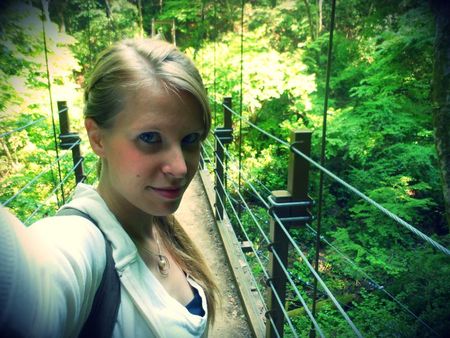 Takao Top !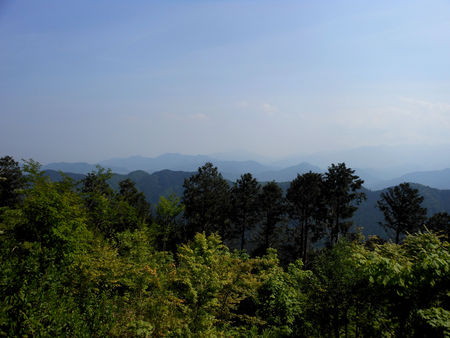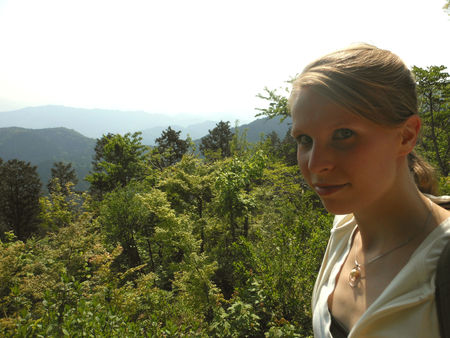 And on the way back...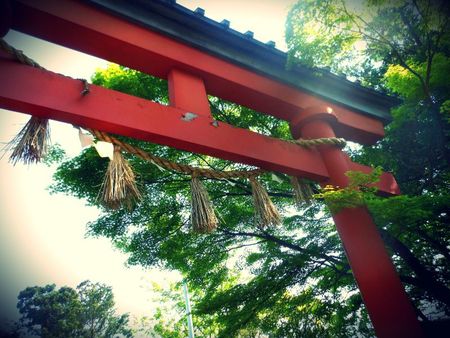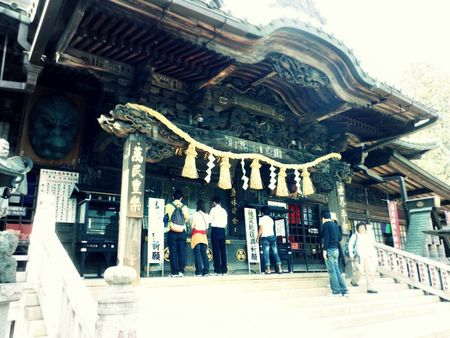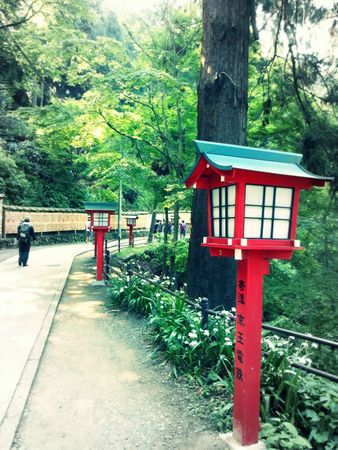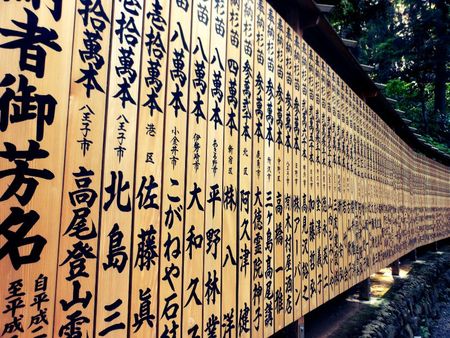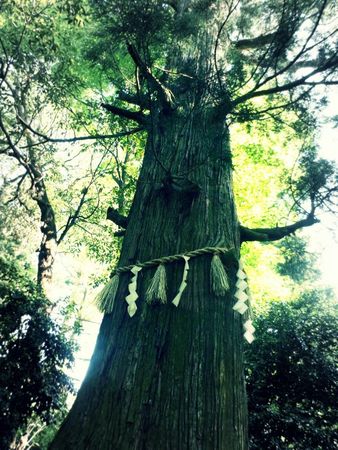 I feel rejuvenated ! Go and have a walk before the rainy season...
17.05.12
Kuromitsu & macha ice-cream... French crepe !!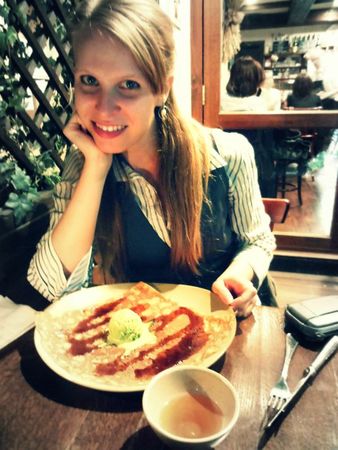 Restaurant Le Bretagne - Kagurazaka
09.05.12
Last Monday, I went to see a sumo fight for the first time at Ryogoku. As many Westerners, I had always been a bit disturbed by the aesthetics of this wrestling sport - naked, huge bodies and inscrutable faces. But it was the perfect opportunity to try to understand more about it, and so I did.
A rikishi (wrestler - in Japanese, "professional of strengh") on the ring... The clash is coming !
First, the place : Ryogoku Kokugikan, in the Eastern area of Tokyo. At the entrance, colourful banners welcome the visitors. Inside, the atmosphere is lively - people drink and eat, shout the name of their favorite rikishi and loudly comment the fights.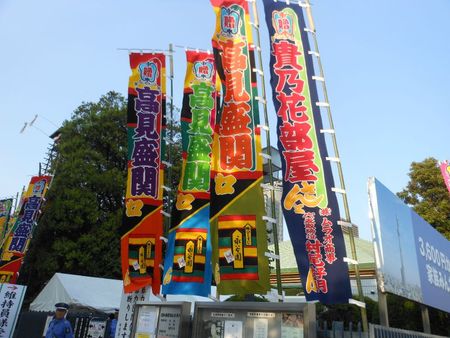 The dohyo (figting ring)
The dohyo iri (wrestlers presentation)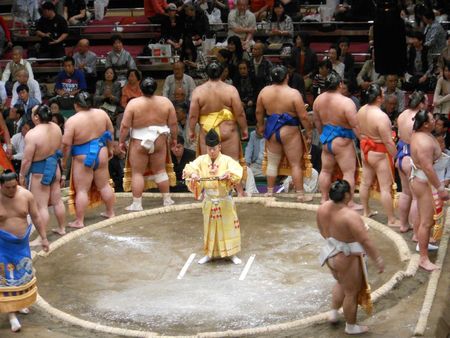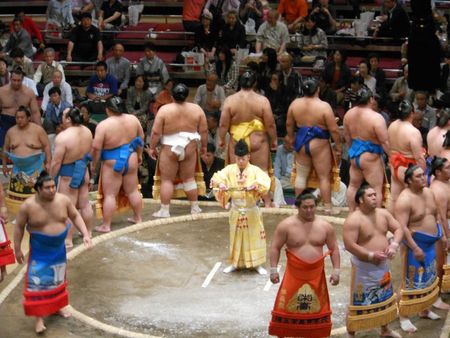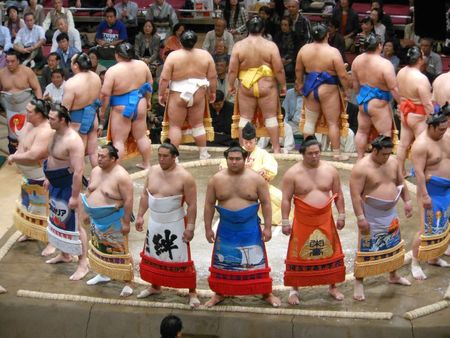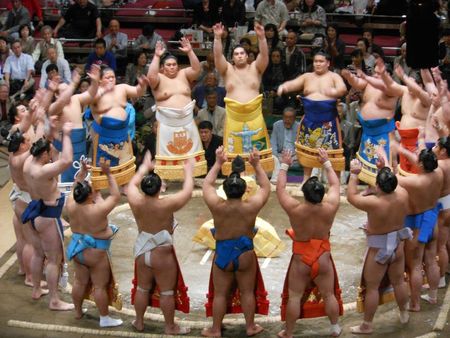 Even the cleaning of the dohyo looks like a choregraphy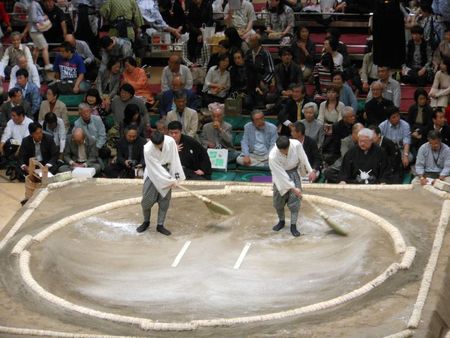 For your information, us women are not allowed to walk on the dohyo, even when nobody's around. And even nowadays. We are such impure creatures. Jeeeeez.
Sumo champion showing-off
The gyoji (referee)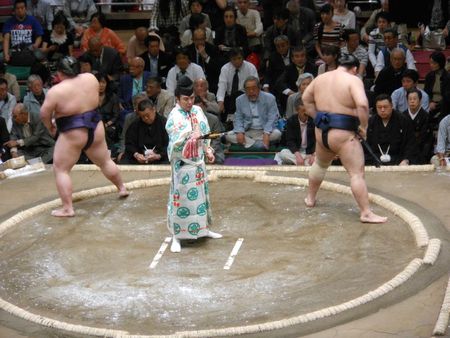 The rikishi throw salt on the ring before fighting, to purify it.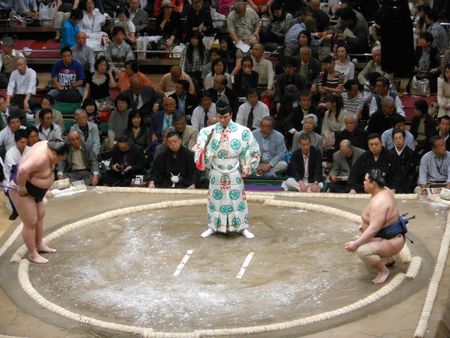 This world-wide famous gesture is for chasing away the bad spirits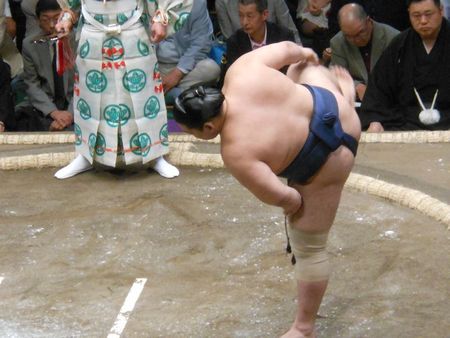 Fists on the ground to accept the fight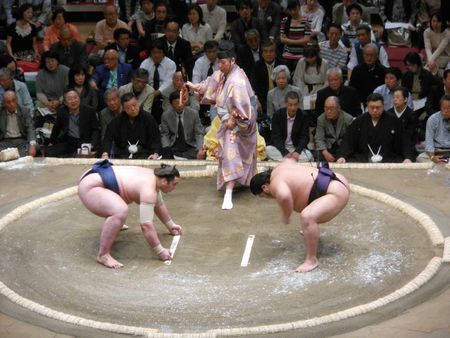 The tachi-ai (clash) - trust me, they are surprisingly fast !!
The sumo fight is all about make you opponent walk/touch/fly the area outside the ring. This is why the wrestlers have to be so heavy. Still, there is no weight categories like in boxing, so the two rekishi's weight can be 100 kilos different ! Ouch, my spinal column... They say that 150 kilos may be the best for a wrestler : heavy enough not to fly too much, but offering a minimum of flexibility.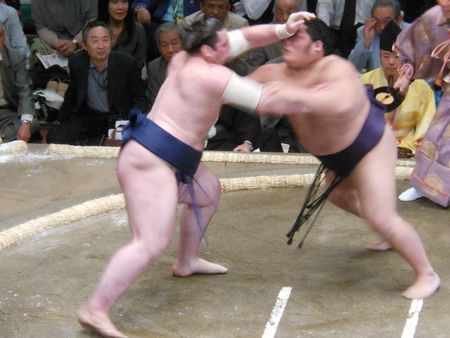 The rikishi have to follow a very strict physical discipline to maintain their body in the right shape - a bit like classical dancers in Europe. They wake up at 5am, train themselves all day long and eat carefully - mostly boiled vegetable and meat (nabe). Being a sumo fighter requires a permanent body and mind controle.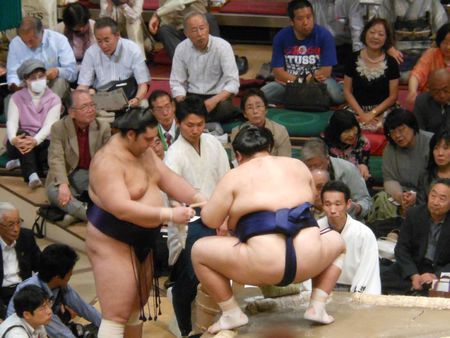 This rikishi is Bulgarian-born. More and more foreigners (especially Mongols) try to make a career in sumo, so the Japanese Sumo Association had to restrain the number of non-Japanese to one new member per year. Not so bad. Among the Japanese, the number of candidates is decreasing. A rikishi life doesn't make people dream anymore...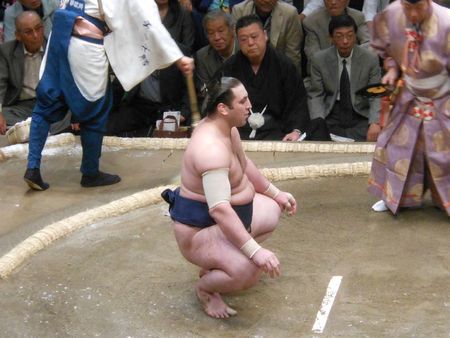 What do the sumo rikishi fight for ? To please the gods. For sun, for rain, for harvest and for long life.
Thank you for your heavy prayers, guys !
29.04.12
Spring is over ! No more pink sakura on the trees... Time to remember how beautiful it was again this year !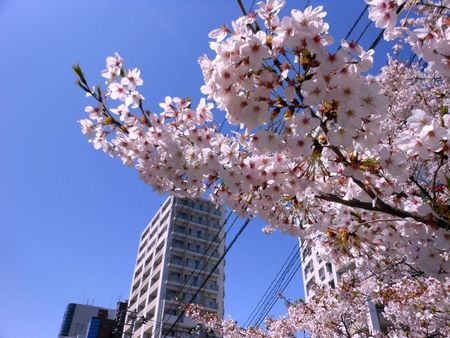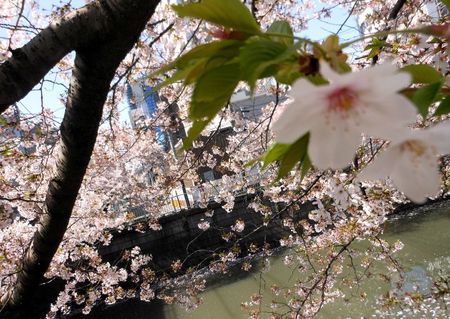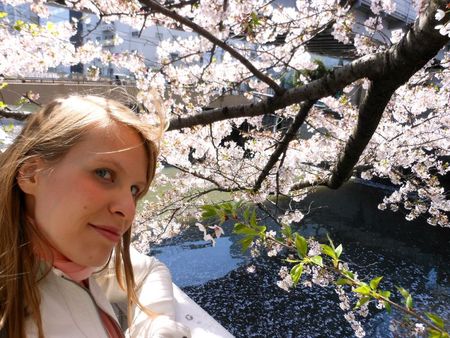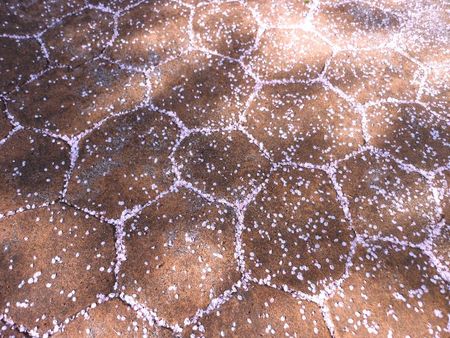 28.04.12
Hiroshima: my second home in Japan. I hadn't visited Miyajima since 2007, and I found the place as majestuous and peaceful as I remembered.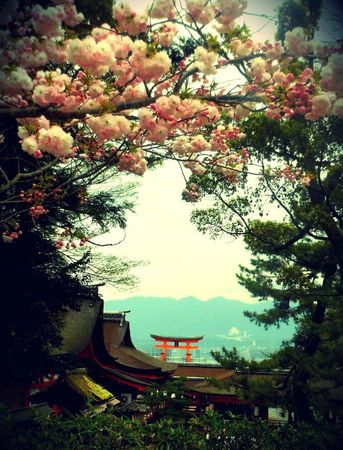 Deers, pine trees, stones and red wood reflecting in the water.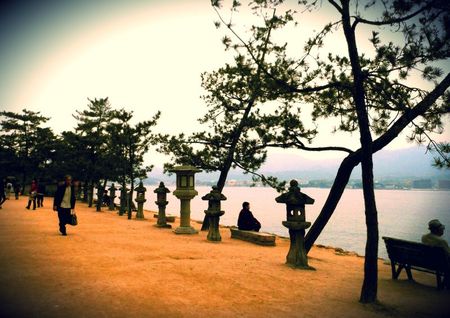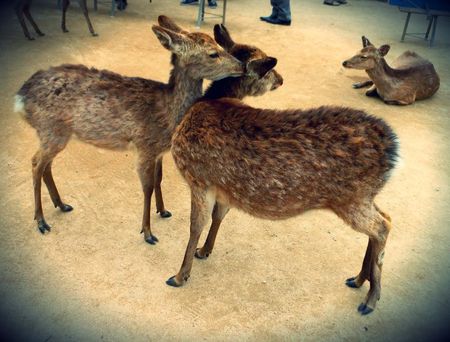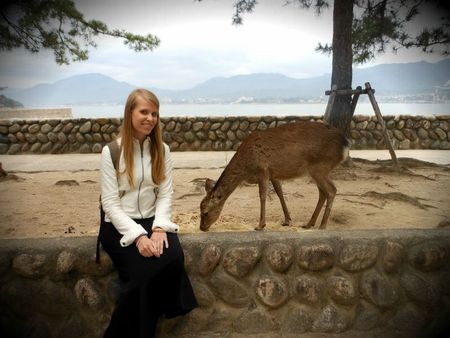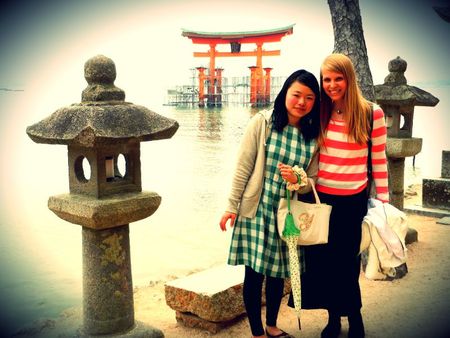 The Floating World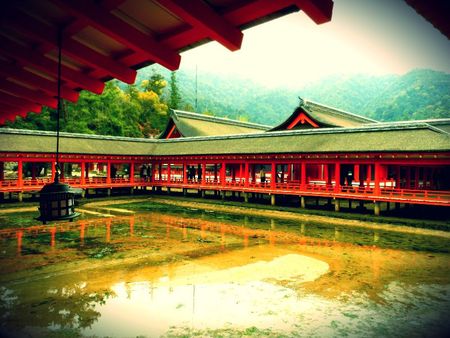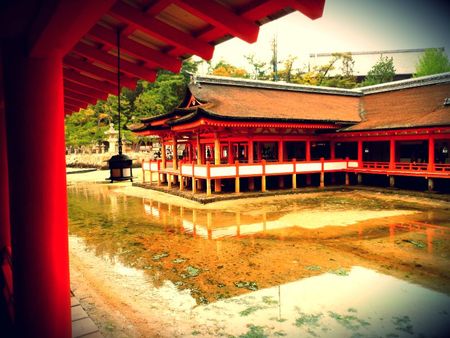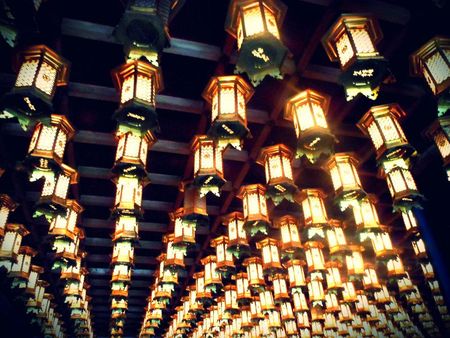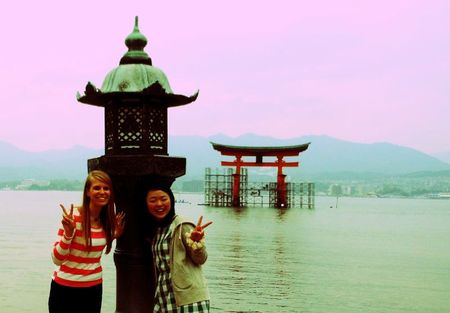 Mysteries of the Forest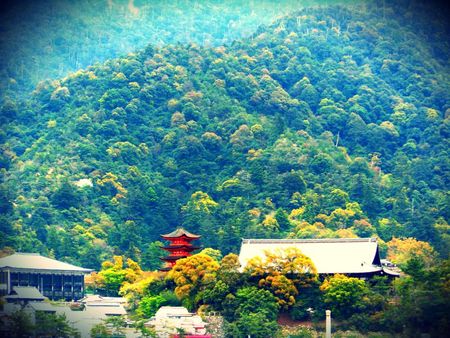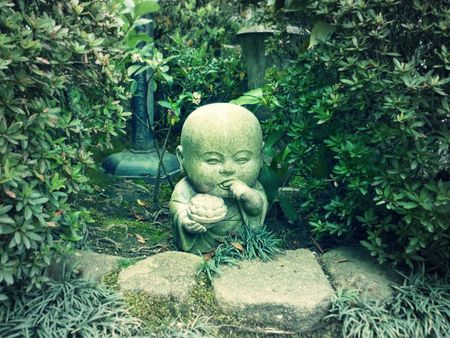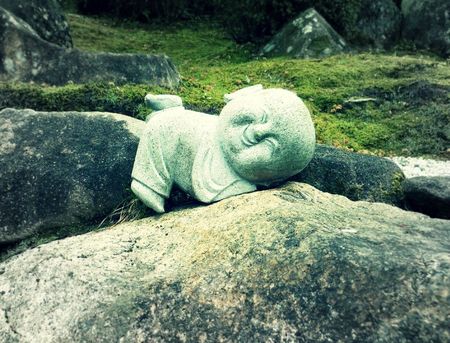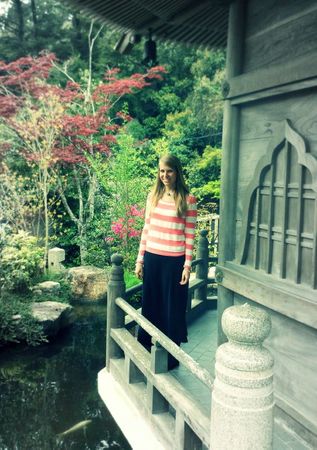 Miyajima Aquarium immersion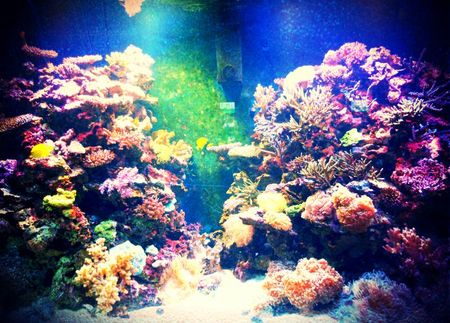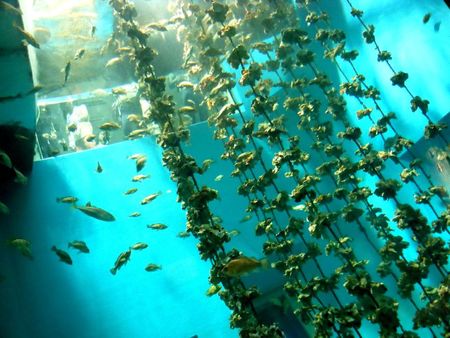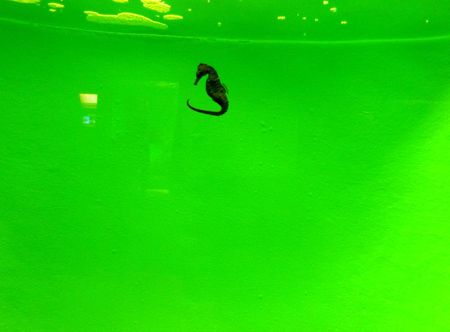 Japanese fish discipline...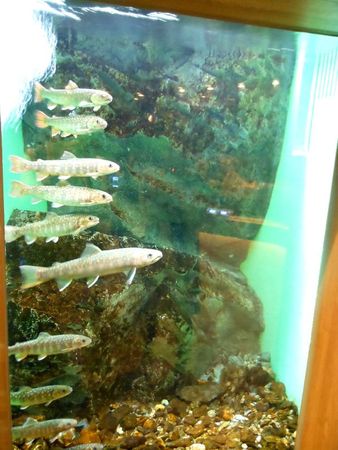 Nemo Time !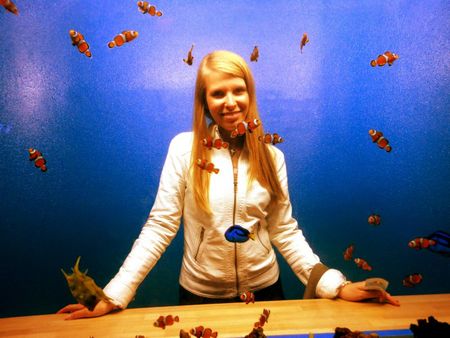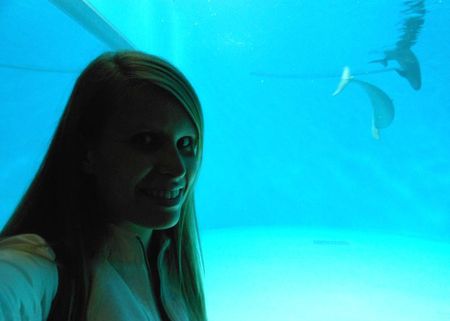 Always a lot of emotion getting close to Hiroshima Dome, the ruin kept in memory of August 1945's bombing. I wish no country had the power to do that again, but looking at the shadows of Hiroshima, we know that it could happen again.
Hiroshima Dome
Before closing the post, I have to share about the night bus. Cheaper than shinkansen (13 000yen go and back), it only requires to be in good shape and mood because it takes alsmot 10 hours from Tokyo to Hiroshima. But after Tohoku, I'm not afraid of the night bus experience anymore, especially with these amazing Willer Bus Relax Seat :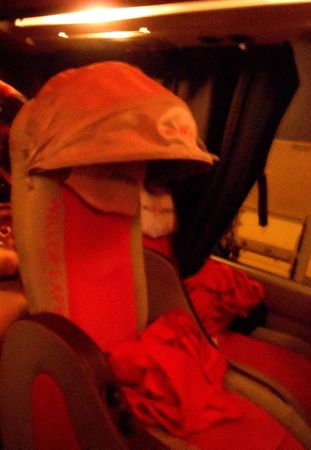 So great !! A large reclining seat, with an adaptable pillow (can position it exactly behind your head), a blanket and a hood !! And a plug for your mobile phone ! And it's pink !! I like !!
Atmosphere...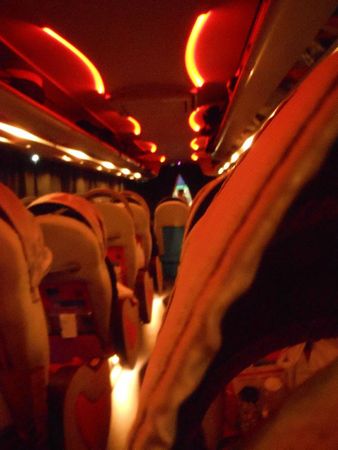 15.04.12
Being settled abroad doesn't mean you can't play the tourist sometimes. It was an old dream for me : being one day folded in a Japanese kimono. Putting a kimono on is a delicate operation requiring a very precise know-how and at least one skilled kimono dresser. You have no idea of the great number of layers, strings, pliers needed in the operation. So, even if you spend a nice amount of money to get your own, you'd probably never be able to enjoy it on yourself. By chance, the brand Aoki was proposing kimono rental and dressing services at Tokyo Midtown during the sakura period, so me and Miss E. could enjoy the very special feeling of wearing a beautiful kimono !
Three dressers and 15 minutes of dressing up for this result. I can almost breath freely. But I'd better not drop anything on the floor...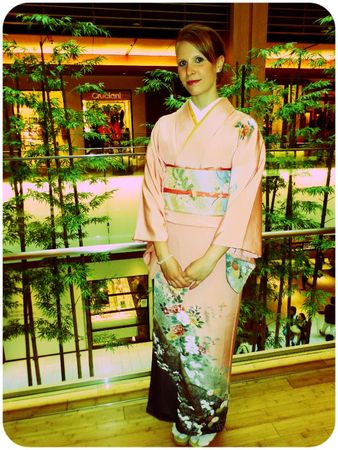 Show me your obi, I'll tell you who you are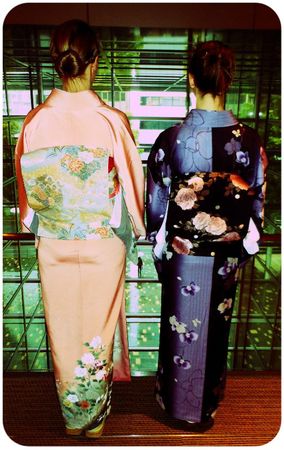 Kimono in the light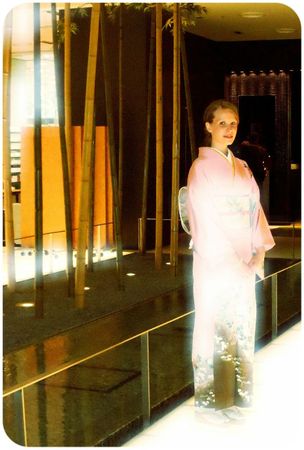 Kimono in the shadow
The kimono was pretty more comfortable than I imagined. Ok, we are not used to wear a narrow obi, but actually it maintains the back very nicely. My principal issue remains the shoes : graceful geita are definitely not my cup of tea.
Can't be cold in a kimono ! Best heat-tech technology ever
Unusual figure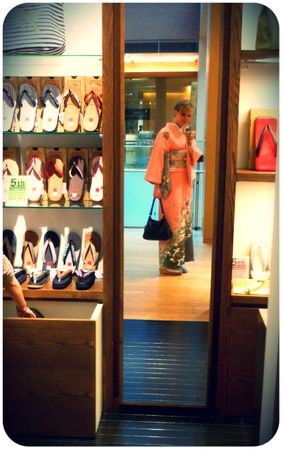 Wearing a kimono will stay one of my best experiene in Japan ! Wearing such a gorgeous cloth really makes you feel special. Not even mentionning the little stars in the eyes of Japanese kids and grandmas...
Thank you Miss E. for sharing this adenture with me !
12.04.12
---
GLIMPSES OF UNFAMILIAR JAPAN - Lafcadio Hearn - 1894
Lafcadio Hearn, half-Greek half-British free soul of the 19th Century, arrives in Yokohama, Japan, in 1890, as a journalist. Used to find the magic everywhere it is (from France to the West Indies and the USA), his eyes are getting big when he discovers poetic, enigmatic, delicate and sometimes rude Japan.
Lafcadio is my hero, my model, my maitre-a-penser. The greatest point about this book is that all the comments he made about his discoveries are still perfectly matching the impressions of today's visitor. As if industrialization, globalization and so on had never had the slighest effect on the very special emotion of being in Japan. Lafcadio, you rock. When I die, you're one of the ghosts I want to have an appointment with in the week.
---
THE GINGER TREE - Oswald Wynd - 1977
Young British Mary is sent to China to marry her fiance, sent in mission in the far East. Free-minded and curious about the world, she is way too interested in the Chinese people and their living condition for her time and finds herself in opposition with the European colonial spirit. Then, while married, she deeply falls in love with a Japanese officer - and gets pregnant of an illegitimate son. Rejected by her own society, she has to take refuge in Japan where many challenges are waiting for her. But strong and smart Mary can do it !!
What can I say ? Awwwww. A passionate romance between a Western lady and a Japanese hansome guy (Kentarooooo) ? I take it ! When I think that this story was created by a white male's brain, that's really amazing. Oswald, thumbs up, man. This novel is deep, poetic, definitely unique. A must-read for all the girls who fight to survive in Japan !
---
AMERICAN FUJI - Sara Backer - 2002
Gaby is an American lady who chose to cut herself from the world, being in Japan, for health-related reasons. She loves the country and its society even in its barbarian aspects, and most of all, she understands it. Ex-university teacher, fired for blury reasons, she works for a fantasy-funeral company. One day, she gets the call of a lost-in-translation American writor, Alex, whose son died in a car accident in Japan. He just has a few weeks to learn more about his death, and is desperate by the attitude of the Japanese around. The cultural gap is too heavy for his shoulders, and he's going to cling to Gaby as if she was a life preserver.
This author said "American Fuji is about alienation and forgiveness". The different visions of the two outsiders are both true and legitimate, and represent the mixed feelings of the alien-gajin in Japan. The mystery of the death of Alex's son becomes a real dramatic string in the story. And those fascinating protagonists... Oh please, read it, and then let's talk.
---
TOKYO - Mo Hayder - 2005
A neurotic young woman who calls herself "Grey" comes to Tokyo with an obsessional idea : finding a very old film related to the Nankin Massacre. The only person who ever saw it is an old Chinese teacher of Tokyo University. But some memories are buried too deep... Without money nor friends, she is going to survive in the gloomy area of backstreet-Takadanobaba. Little by little, the traumatic secrets of Grey find an echo in the big History. Individual destiny and collective memory sometimes interwine...
Welcome to a disturbing, sick, murky Tokyo ! The shadows of the past horrors - massacre, torture, cannibalism - are hiding in the spaces behind the buildings. You will be totally hypnotized by this suspens story.
---
TOKYO SANPO & MANABE SHIMA - Florent Chavouet - 2009 & 2010
Frenchy Florent spends 3 months in Tokyo with his girlfriend, for the first time. He walks, he stops, he draws. Tokyo, or the neverending inspiration. A bit later, here he comes again, but this time he randomly picks up a small, insignificant, anonymous island : Manabe shima... that became the most famous piece of Japan for the French Japan-lovers !
With a very fresh sense of humour and an original second-degree looking on things, he pictures "the most beautiful of the ugly cities" like no one else could. Both Tokyo-addicts and newbies can spend a great time reading "Tokyo Sanpo". I almost prefer Manabe shima for it is a color-bright, joyful picture book, with the same ludic spirit than the first creation. Please come again Furo-san !
---
TALES OF THE OTORI - Lian Hearn - 2002
Ok guys, this one is just for fun. But a great fun. Imagine all the feudal Japanese myths and legends concentrated in one book : ploting clan lords, neverending honor warriors, ninja and ninja's magic, and so on. This is the story of young Takeo, adopted by the lord of Otori clan, trying to avenge the death of his noble adoptive father. On his way he meets the gorgeous Kaede, also caught into complicated clan wars. Adventure, romance, honor ; add a bit of mystery, and a few invented historic events on the way (the first giraffe on the Japanese ground...), and you're set.
Nothing in this novel is true. But who cares ? And just because the author wears the same family name than divine Lafcadio, it's worth reading it.
---
NI D'EVE NI D'ADAM - Amelie Nothomb - 2007
Impossible to make a list about my fav books about Japan without dropping the name of Amelie Nothomb. Actually, in many of her books, Japan has a central role to play; but in this one, there is also a Japanese romance. Invented-Amelie (the narrator) tells us about the time she was having a hard time working for a Japanese company (see "Stupeur et Tremblements") and was dating a shy and classy Japanese young man. Guess what, it didn't work. But it makes a wonderful story.
Heart-breaking. And hilarious at the same time, of course. Rinri is perfect: smart, galant, and sincerely in love with UFO-Amelie. But something is missing, something Japanese men refuse to give to a woman : the fusional experience, the connection of souls that we are craving for. And at a certain point, Amelie gets bored of her perfect - and cold - Japanese fiance. Touché.
(To be continued)