06.03.15
Every year, before the sakura decadence, elegant plum tree flowers blossom at every street corner in various shades of pink. You even don't need to go to the park, for the plum trees are everywhere in private gardens and small local yards. Let me introduce my sweet neighbours in Takaido Higashi area.
Spring early birds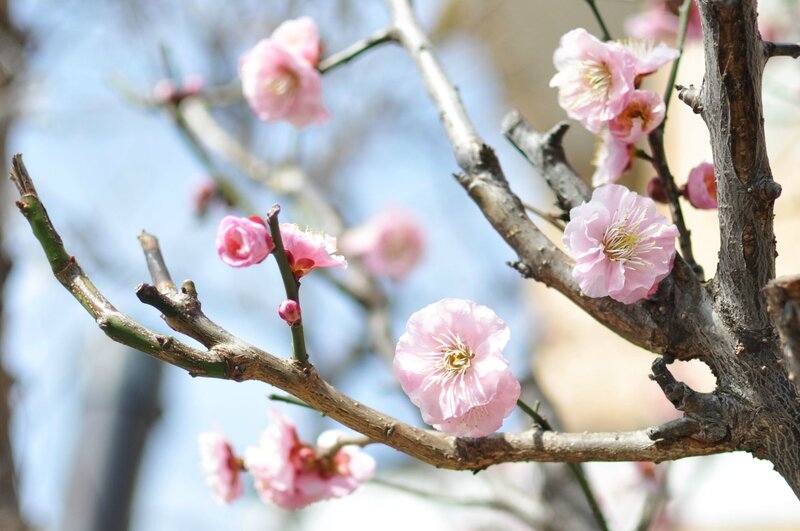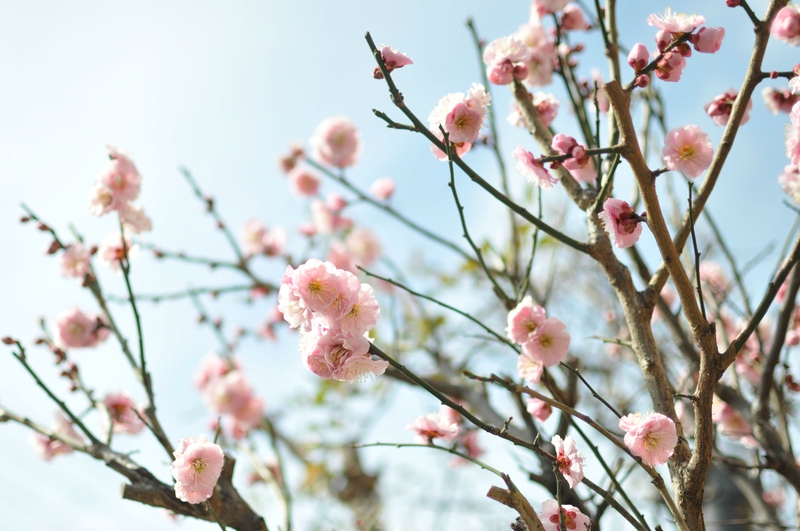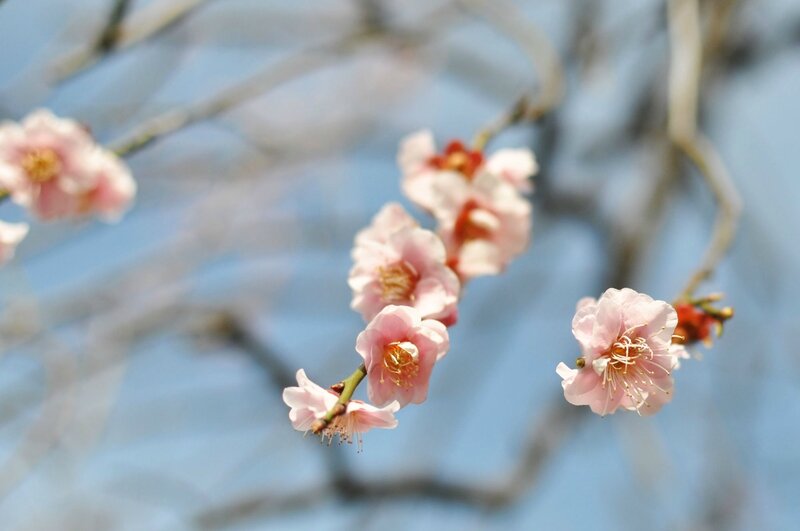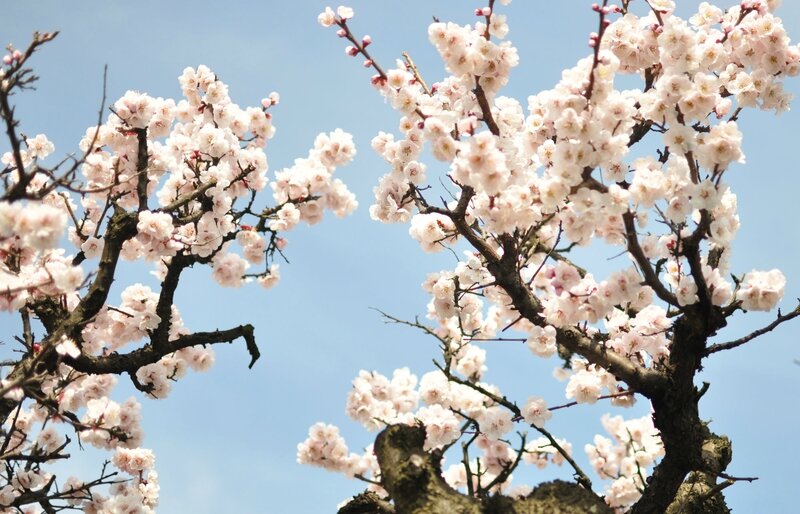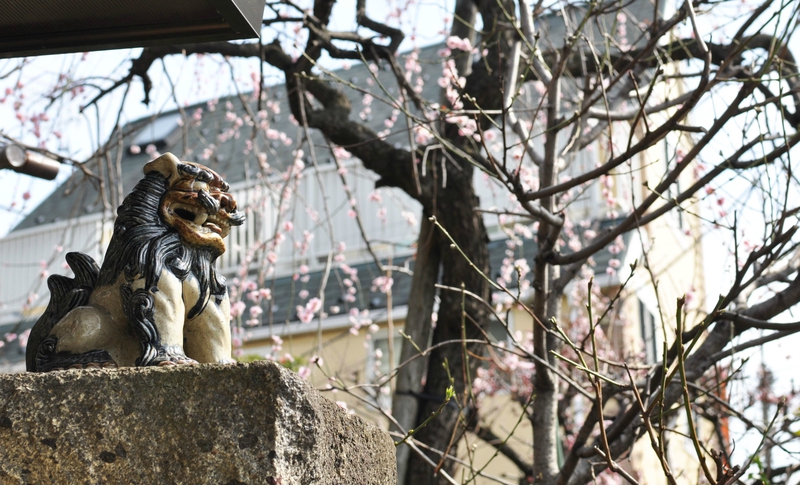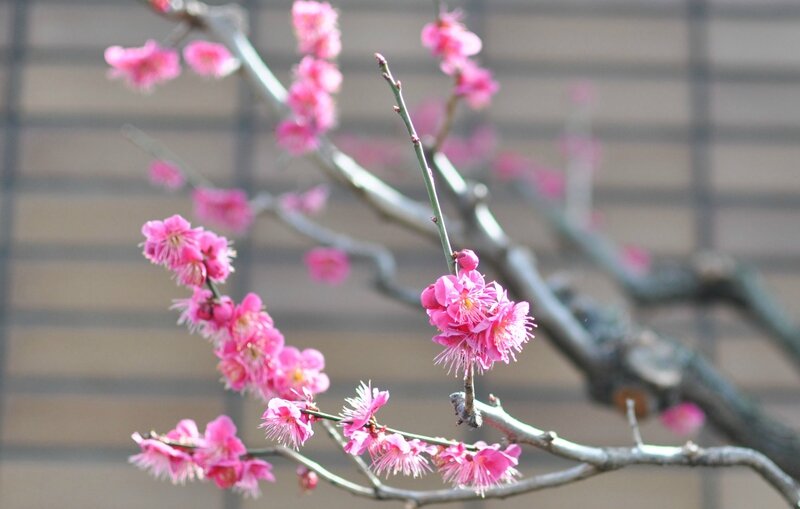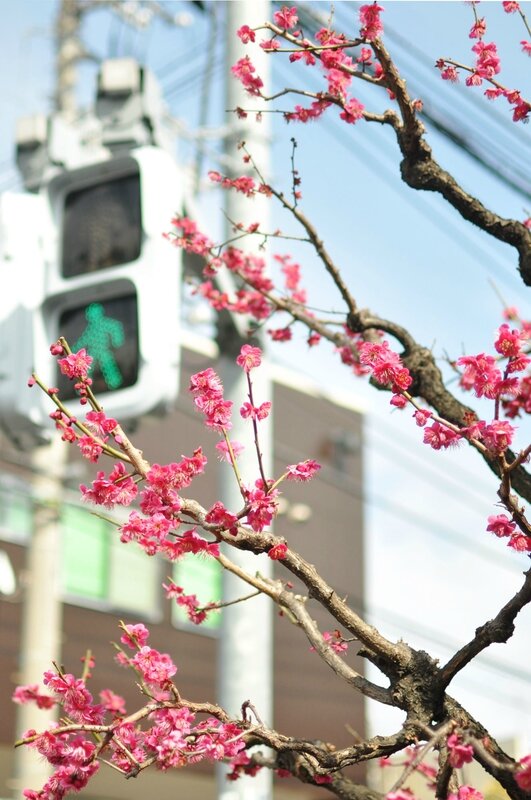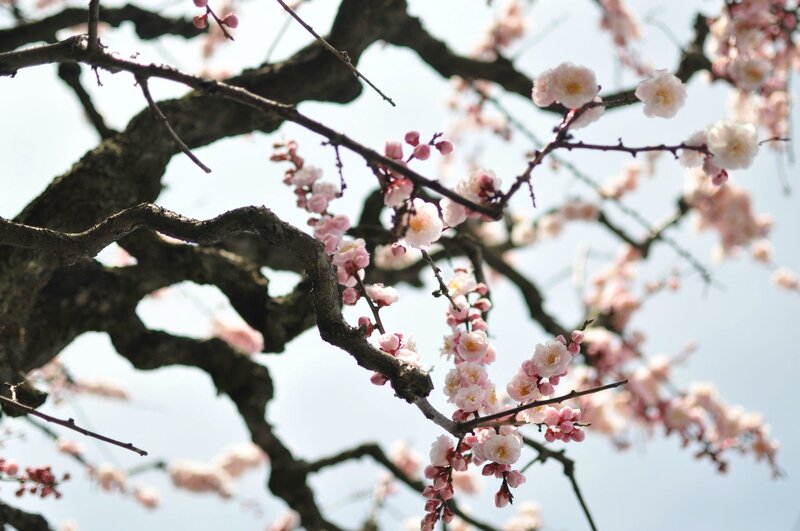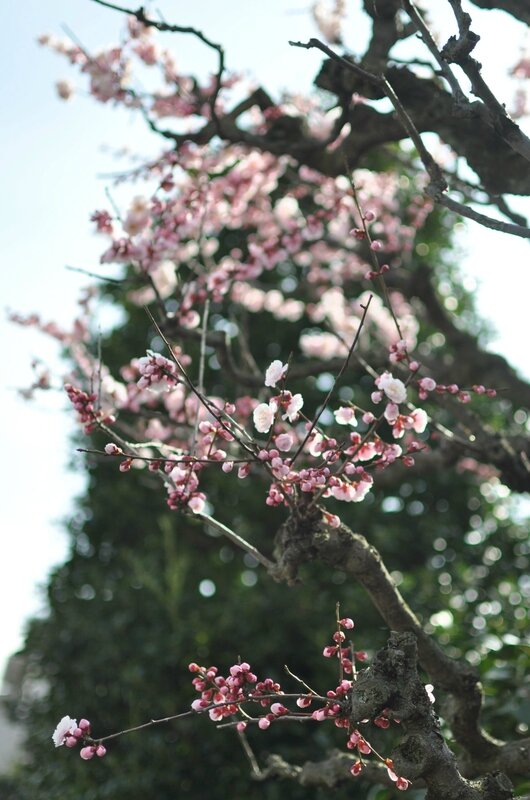 07.02.15
I needed to share with you : close to my place, there is the cutest shop ever. It seems to be from a Ghibli Studio movie. There you can fine pearls, buttons, ribbon, feathers : everything you need to create amazing hats and costumes. Second floor is an artcraft workshop to create tote bags and decoration items.
Isn't this name quite Miyazaki-ish ?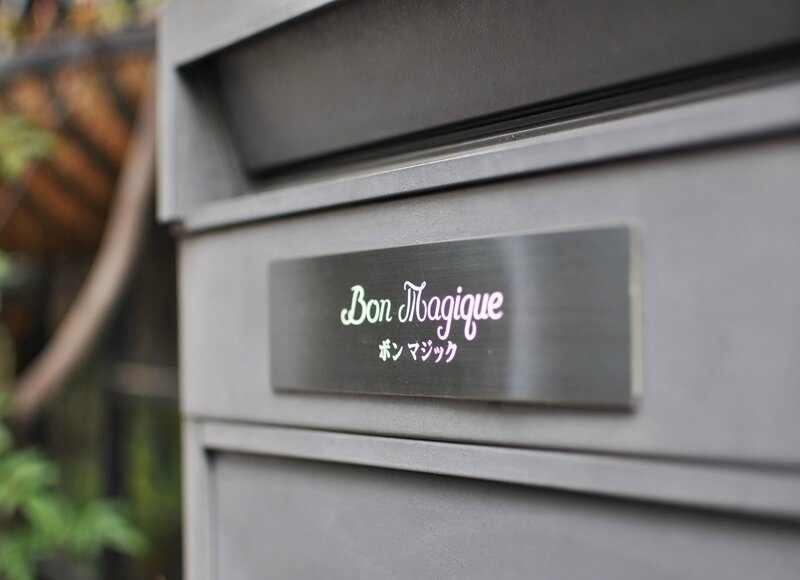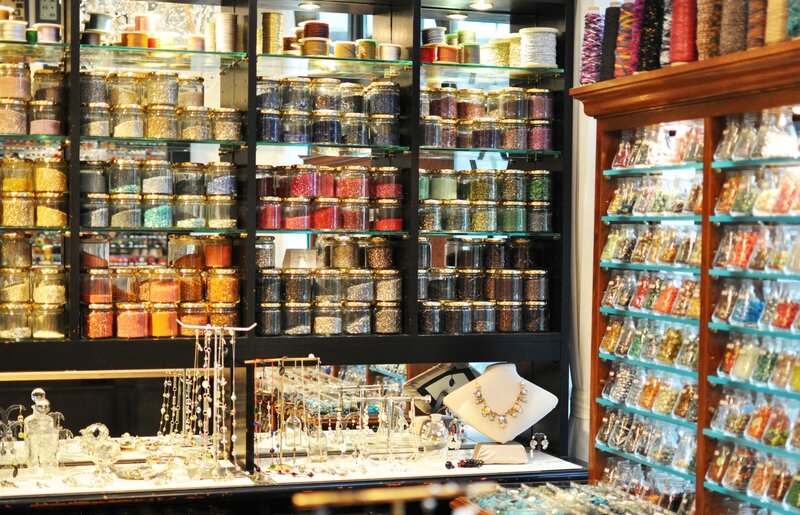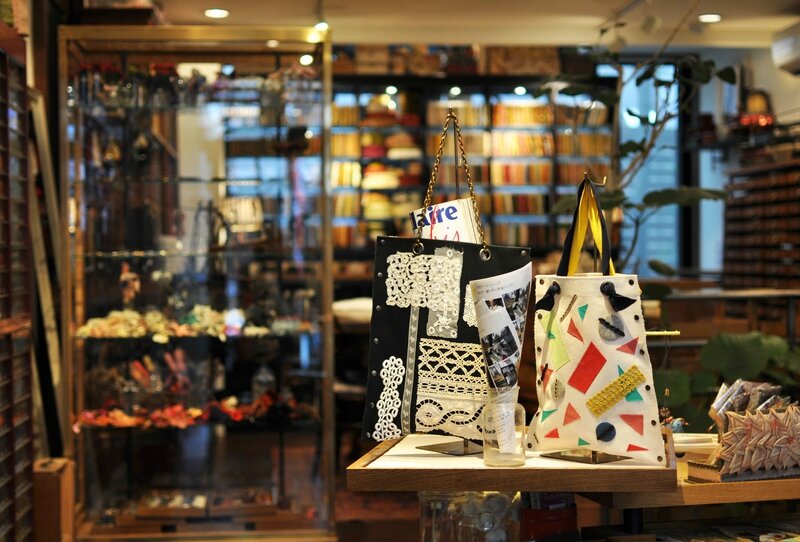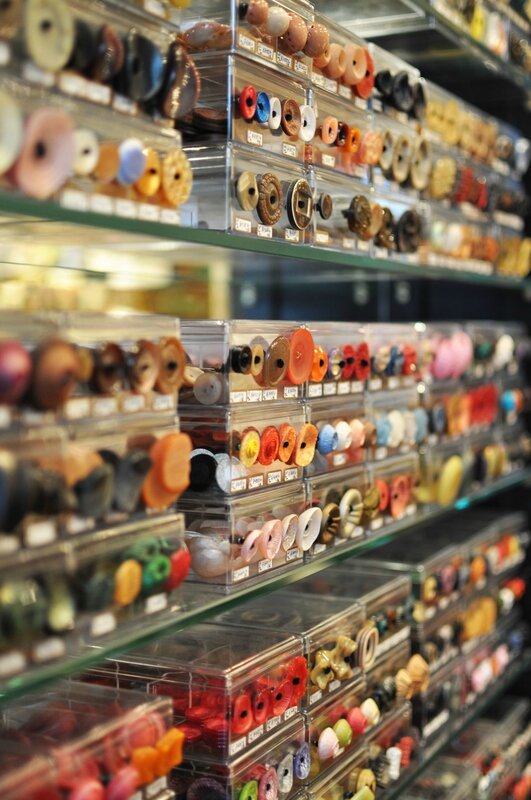 Grande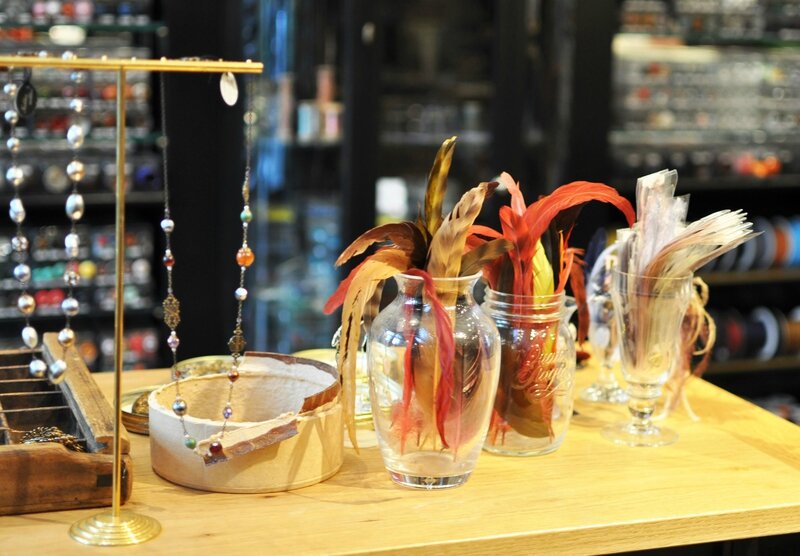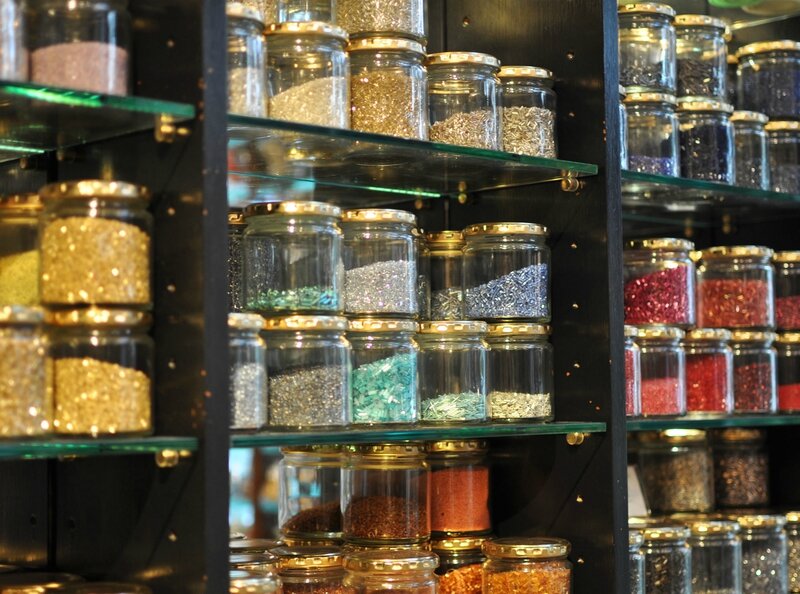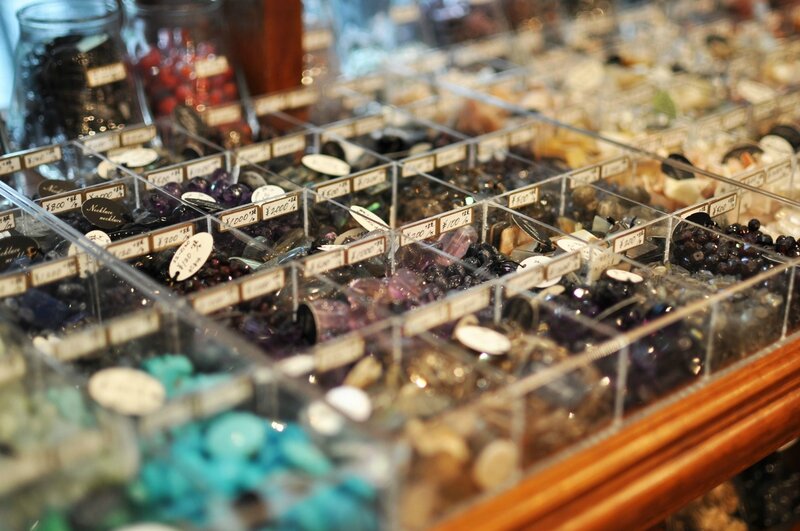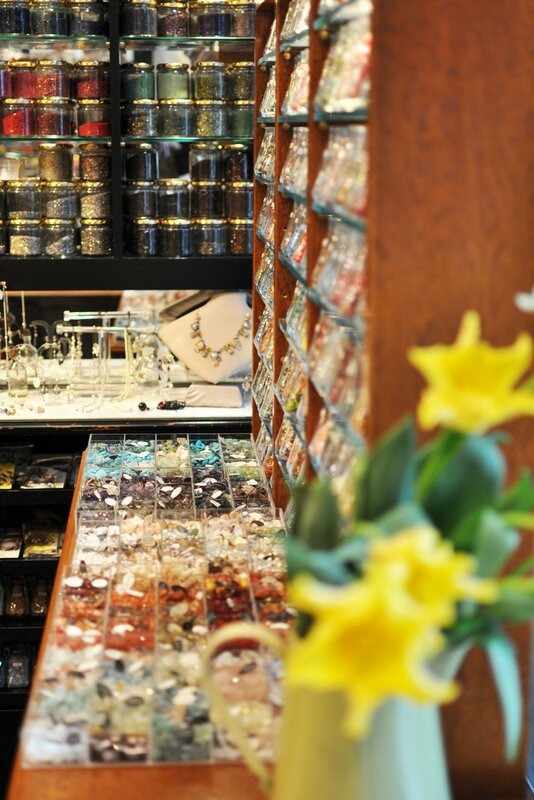 31.01.15
Tokyo Tower bu night : a familiar view. But it's different to spot the Red Queen from the street, between two buildings, and to admire it from the elegant lounge bar of Prince Park Hotel Shibakoen. Especially with a glass of champagne in your hand. Time to test my new photography skills... Aperture mode !
A taste for champagne and endless fortune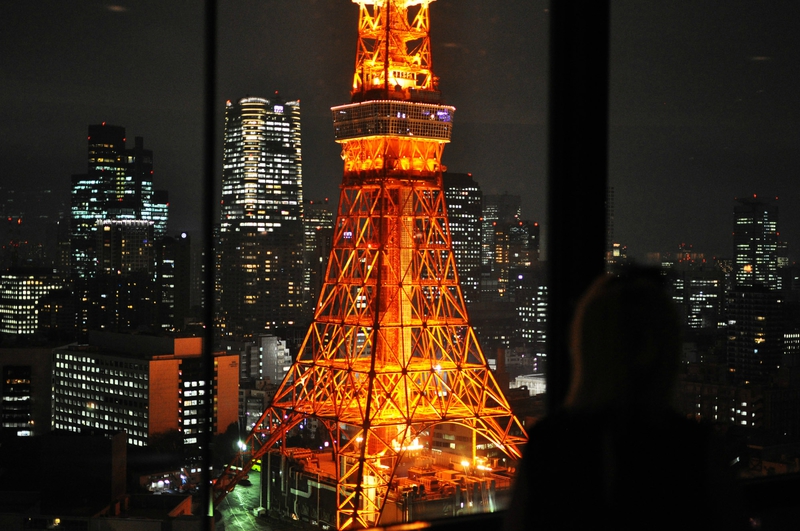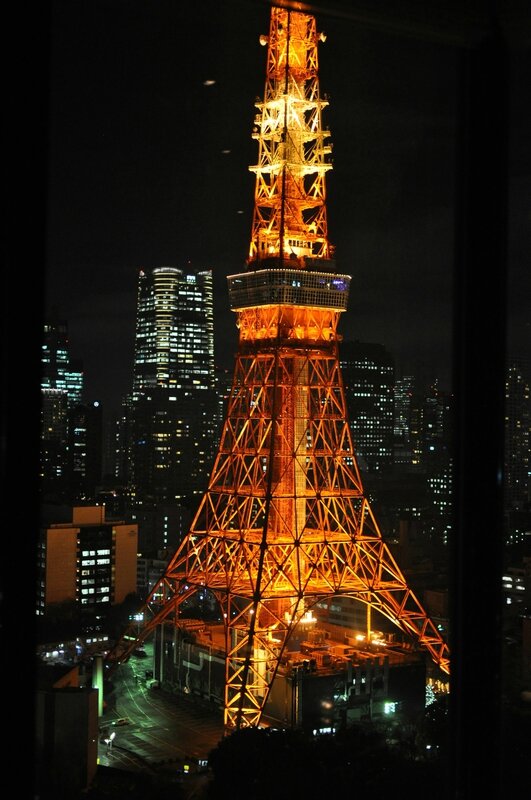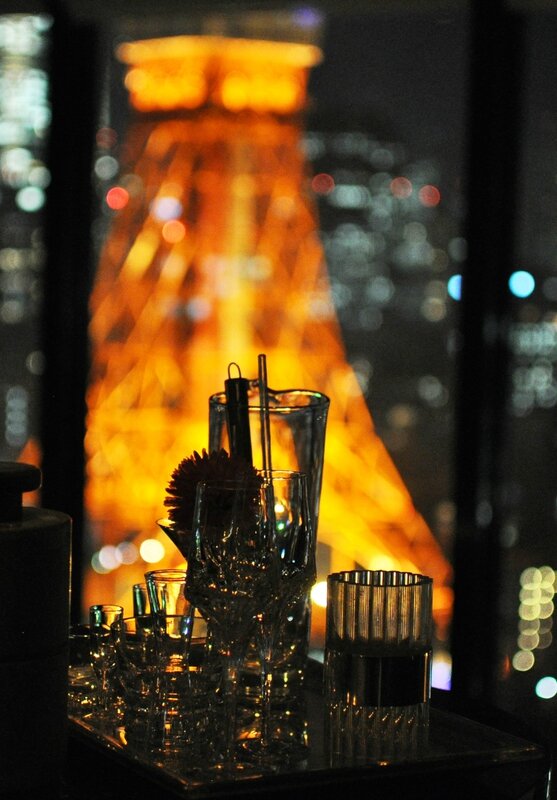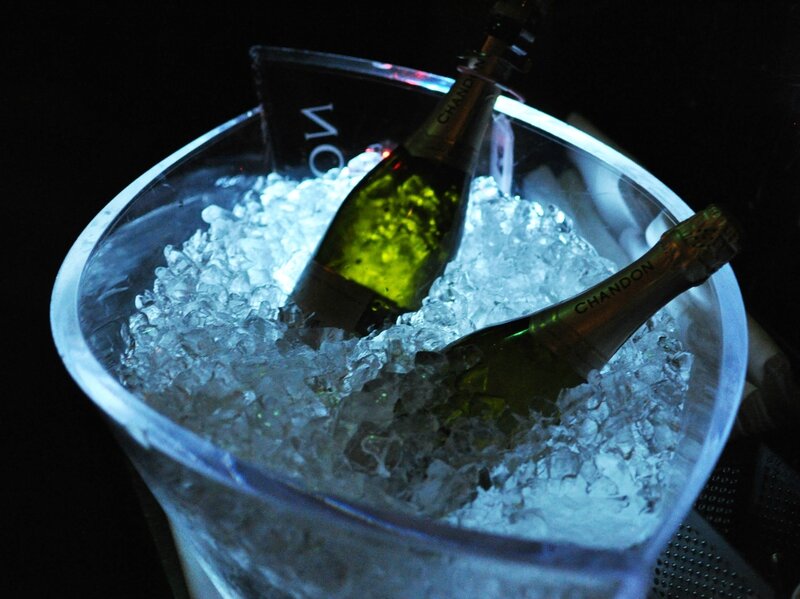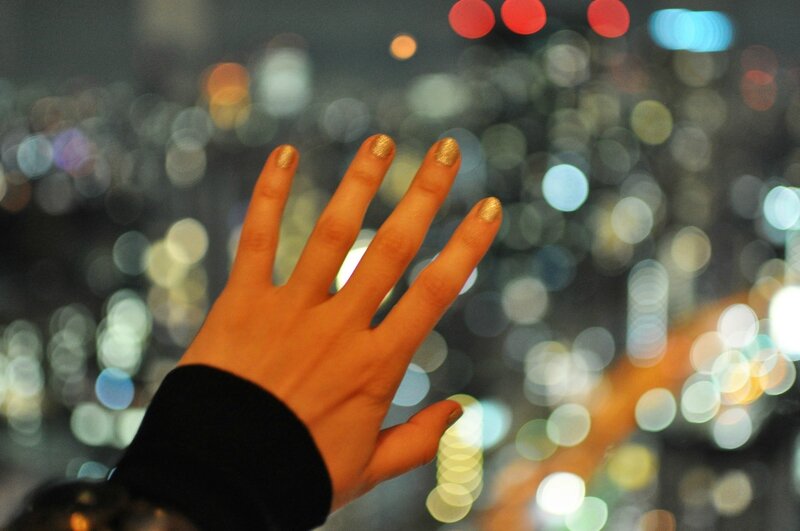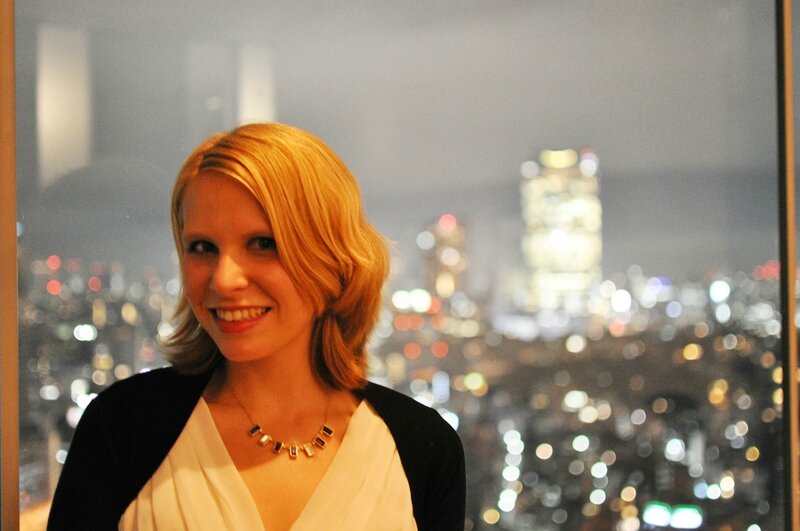 18.01.15
So I spent the New Year holidays in Vietnam. I wanted sunny, perfumed, exotic and unexpensive holidays - girls be ambitious - so I booked a cheap flight to Ho Chi Minh City, aka Saigon.
Saigon from the ground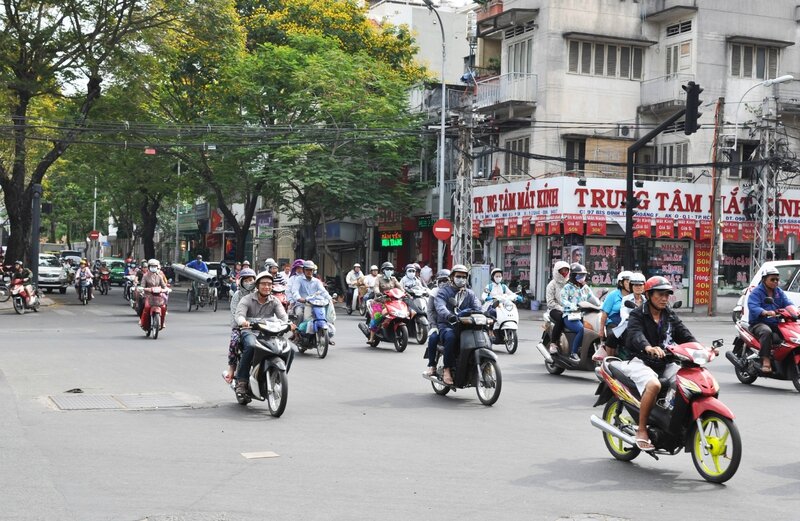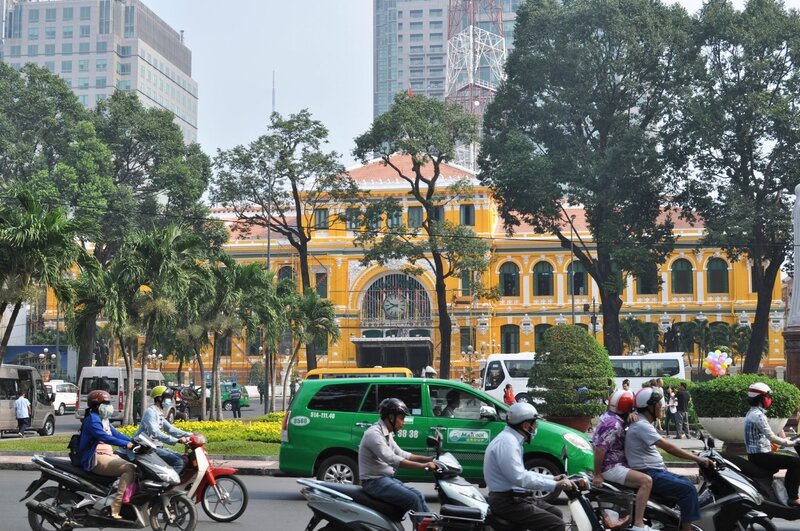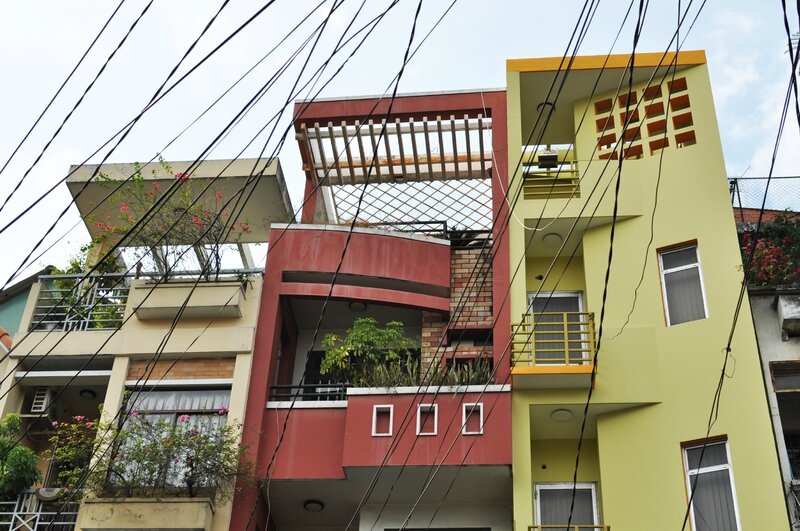 I have to say : there is nothing left of the old wooden houses, the gracious bridges, the elegant atmosphere portrayed in the vintage movies with Catherine Deneuve. Saigon is now made of concrete and wires, and roads... roads... roads. With thousands of motorbikes on the streets. It's noisy, busy, polluted... Fascinating of course, but very far from the "charming" atmosphere sold by the guidebooks (never trust guidebooks, never). Still, the iconic Vietnamese conical hat appears everywear like a musical leitmotiv, enchanting the most trivial views of the city.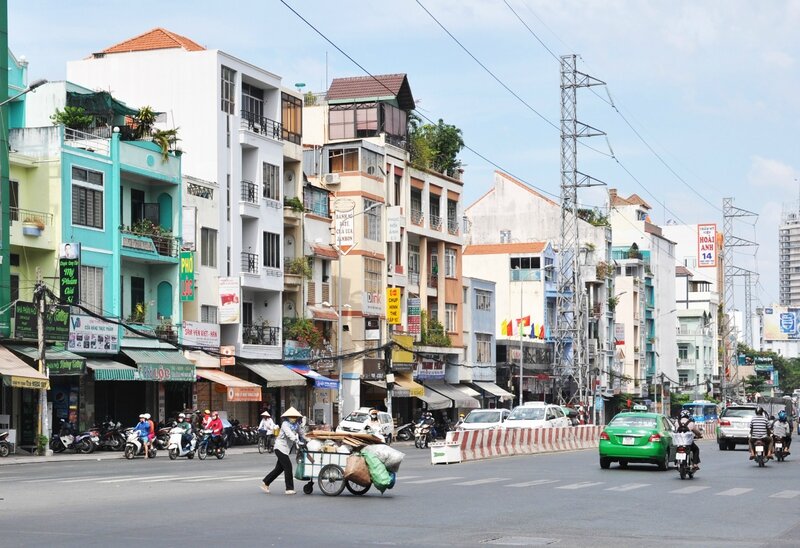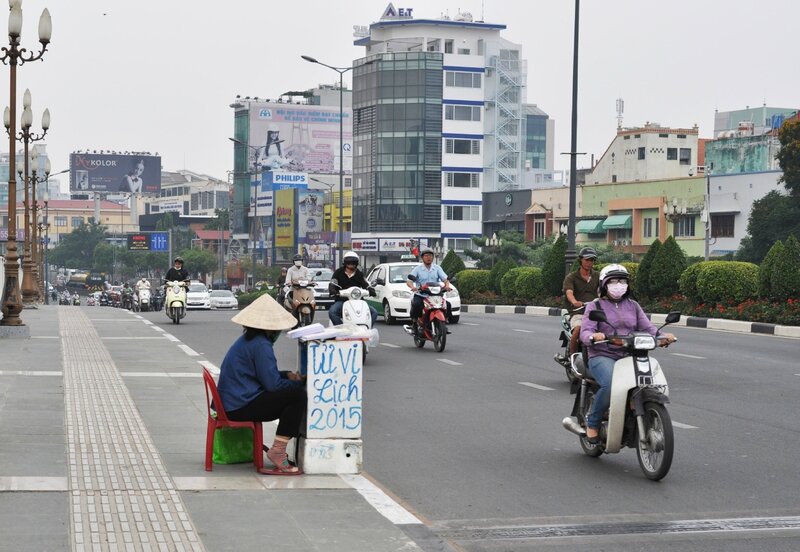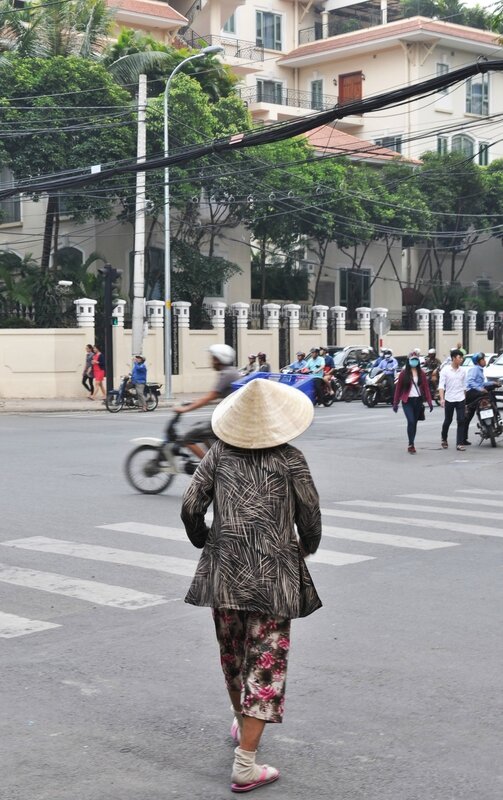 Saigon from the sky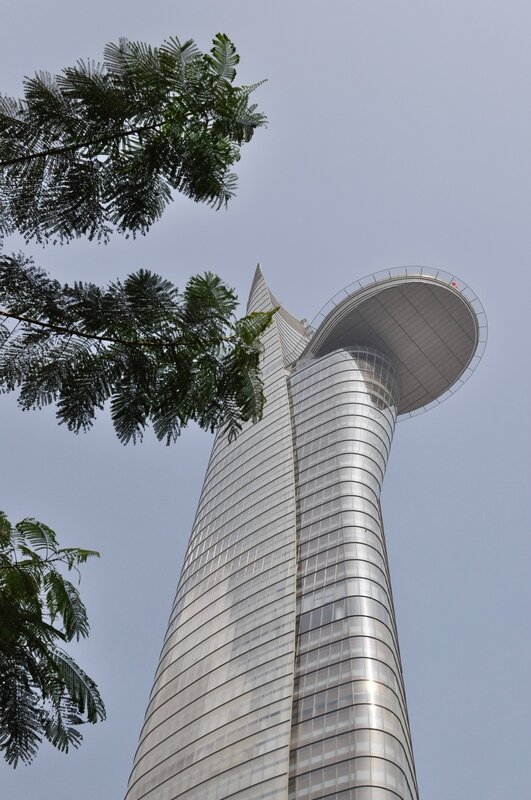 When tou're a tourist and you have dollars in your pocket, you clan admire Ho Chi Minh City from the business district highest tower. Through the thick pollution cloud and the dust raised by the motorbikes. As you can see, except for the few colonial buildings in the central area, nothing remains from old Saigon. Ho Chi Minh is a busy, functional modern city.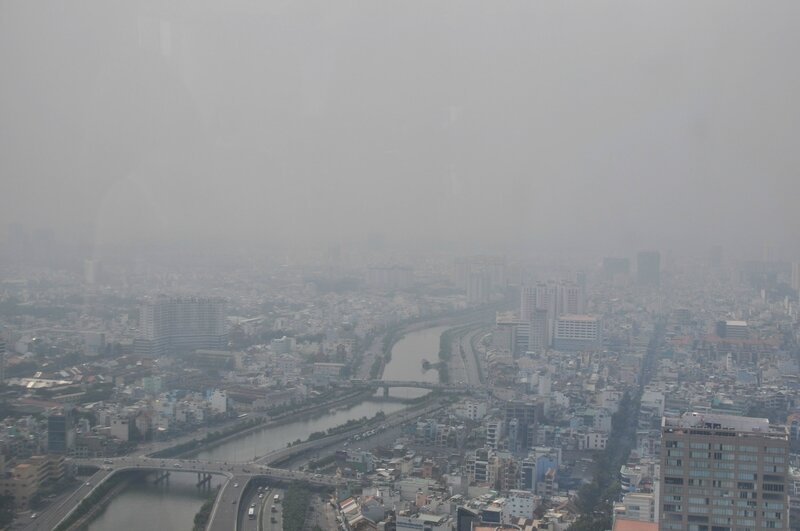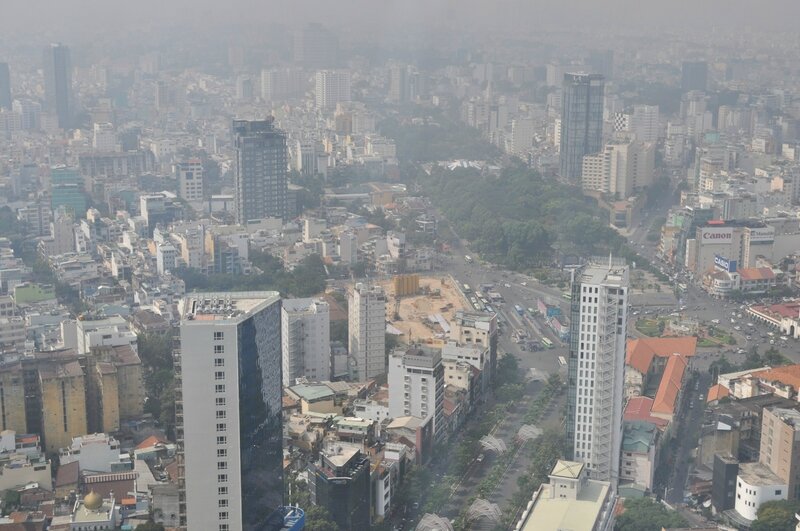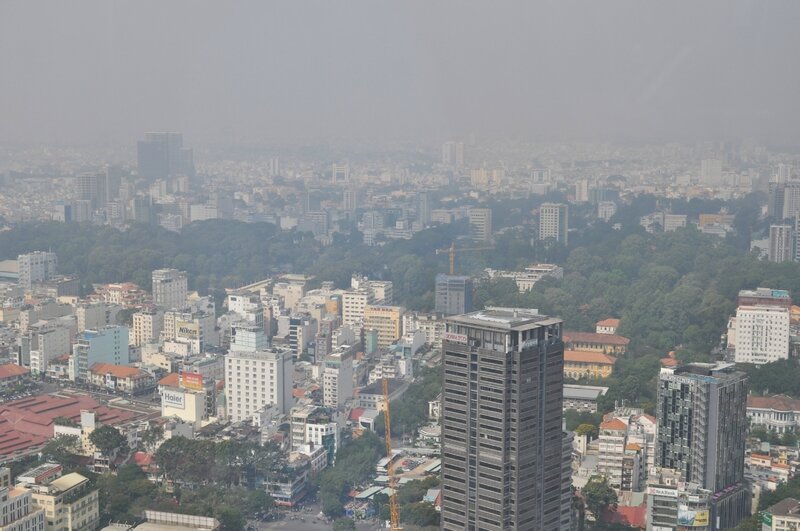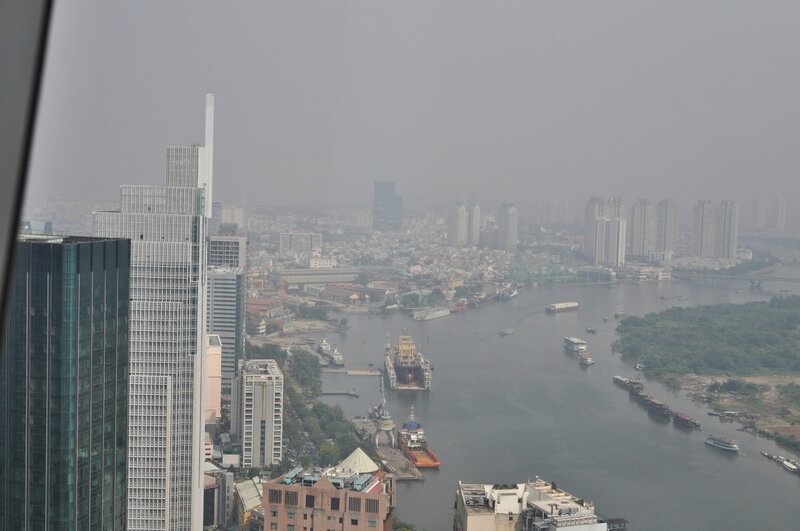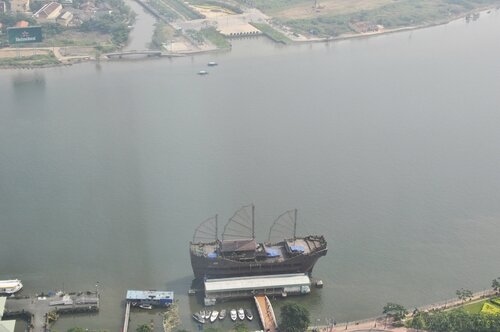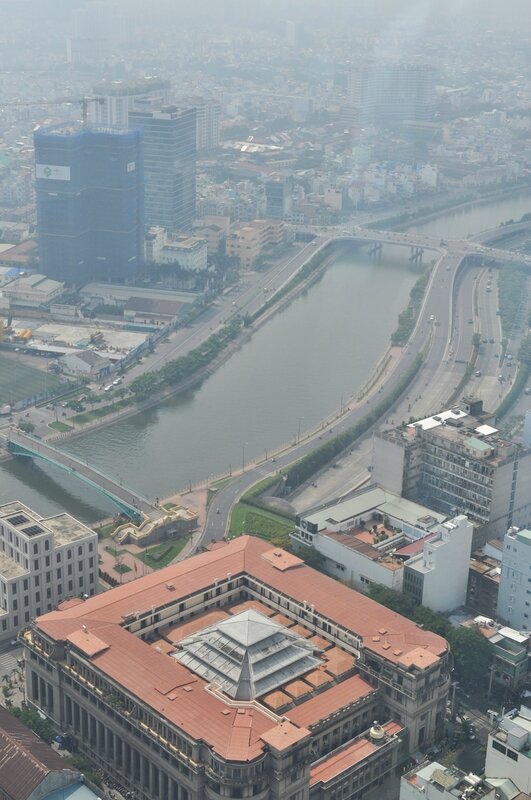 Parks in Saigon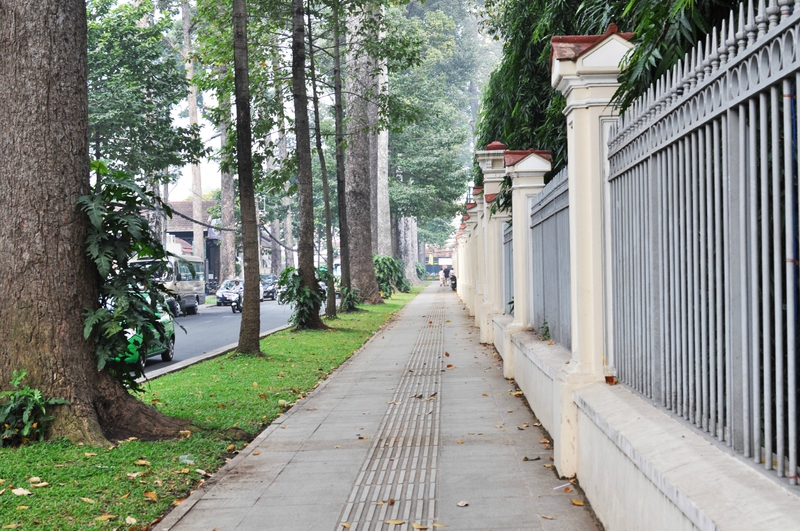 After only a couple of hour on the frantic street, I was already looking for oasis. Thanks God, Saigon offers the best, widest, cleanest, most quiet parks you can dream of. Suddenly there's nothing around you but giant trees and green palm leaves. And it's almost empty, as if the rest of the world was to busy to enjoy the sweet shadow and the blissful silence. Parks are definitely what I prefered in Saigon.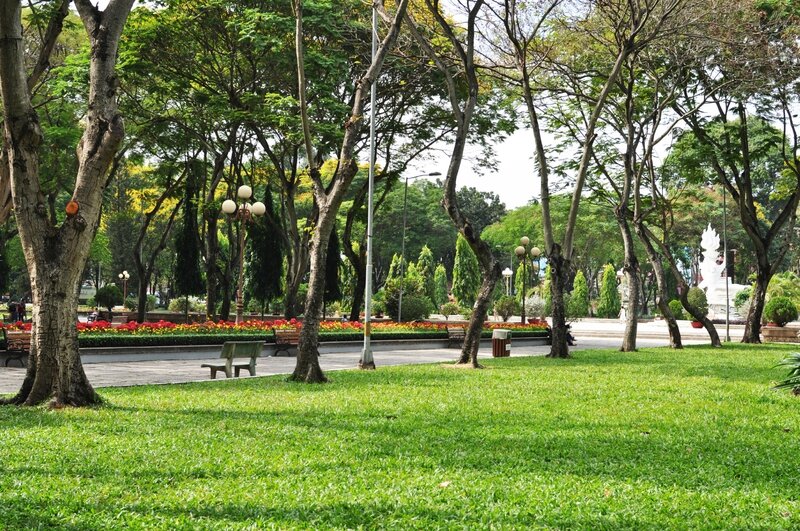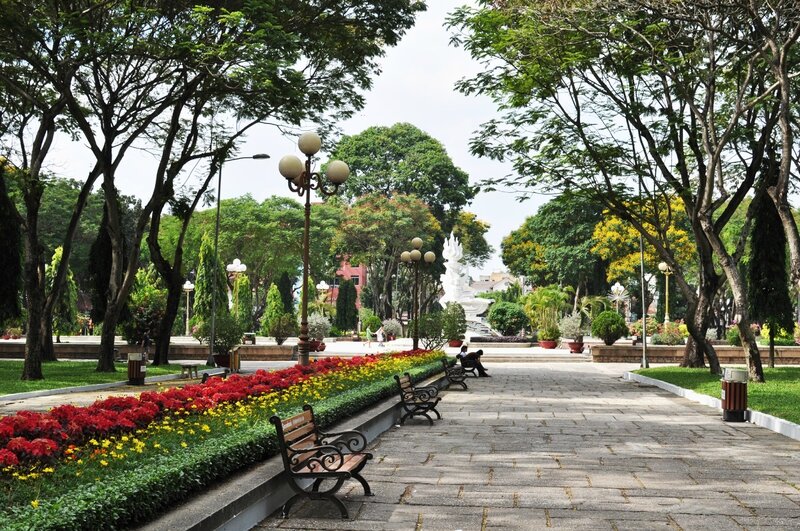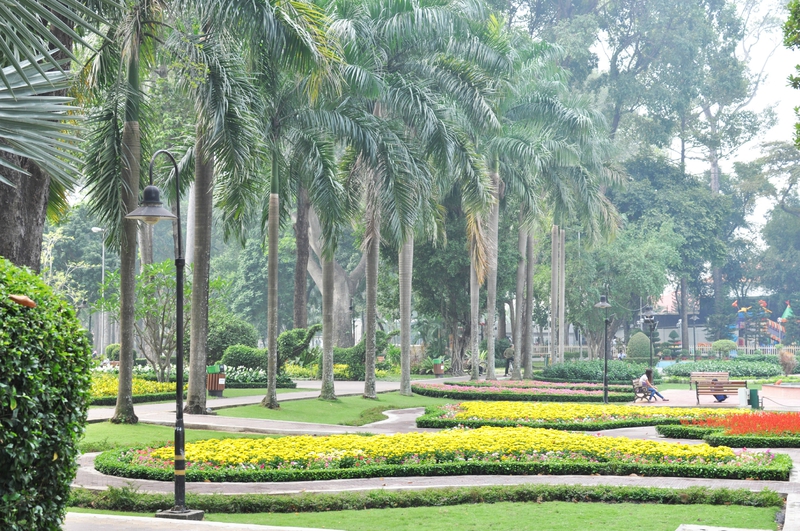 This one even offers open-air free gym equipment ! How cool is that ??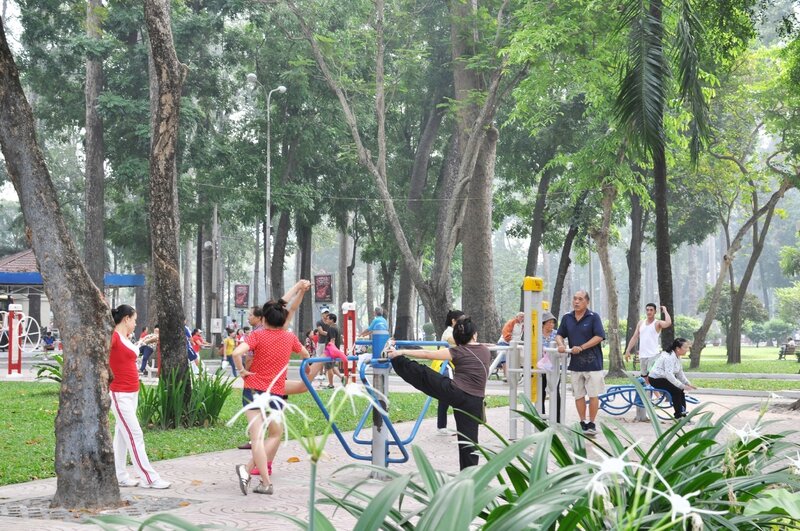 Colonial flavor
Being French, I couldn't avoid to go and see the famous Notre Dame de Saigon Cathedral, built in 1880, and entirely made of Marseille red bricks shipped from Southern France (what were our ancestors thinking, I really wonder).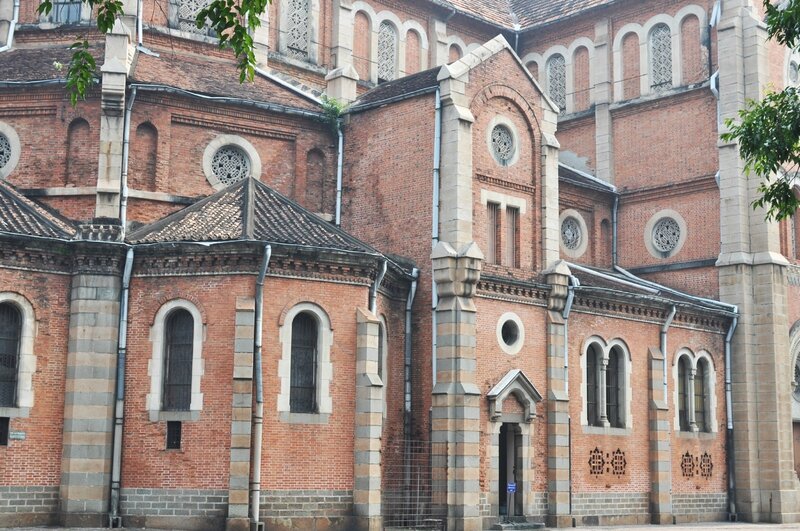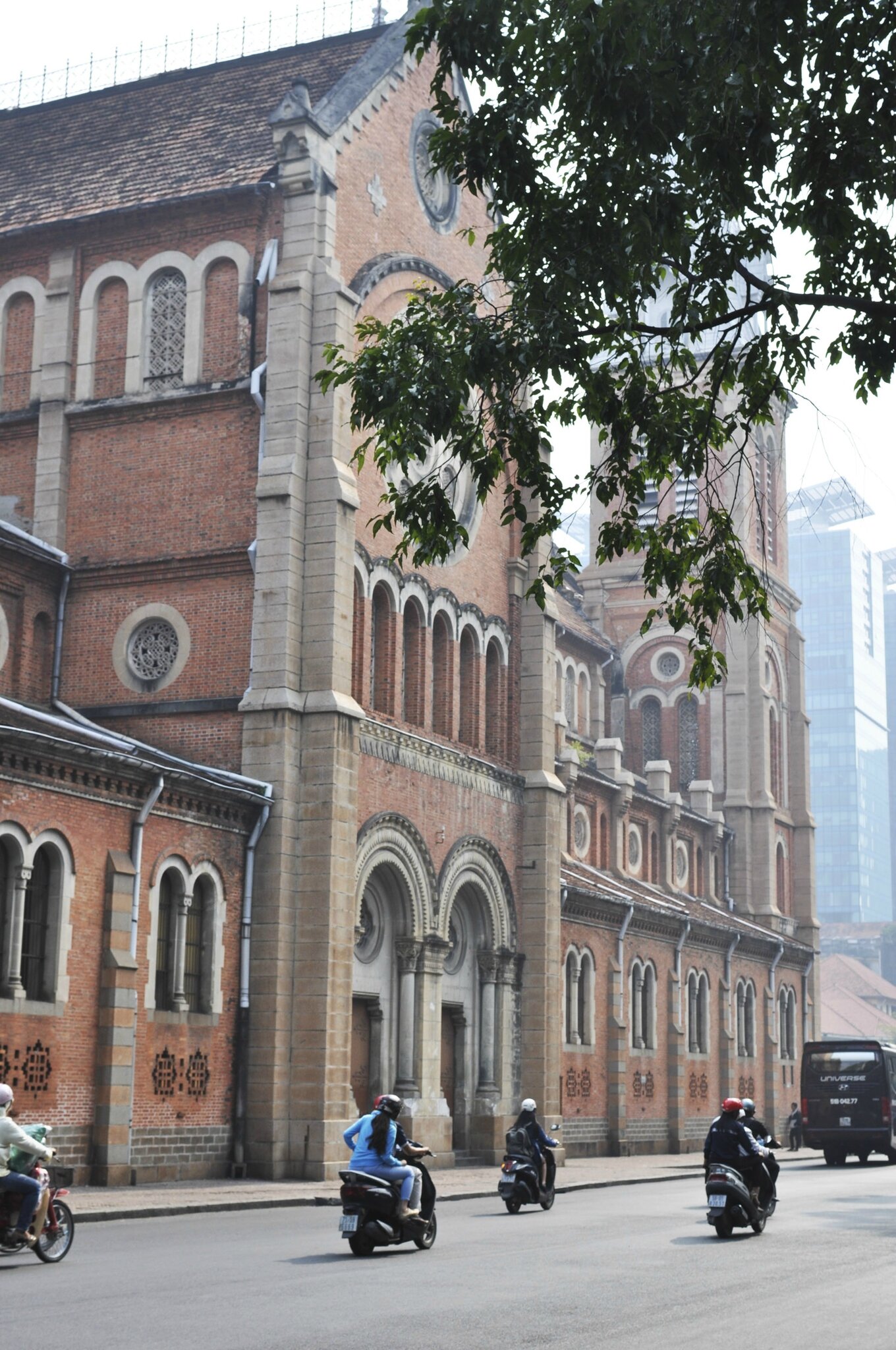 In the rest of the town, you really need to open your eyes to spot the charming buildings among the general mess.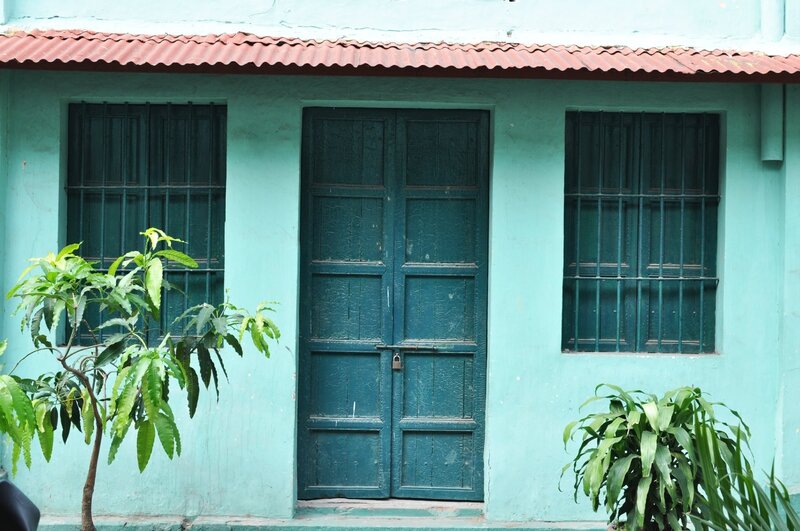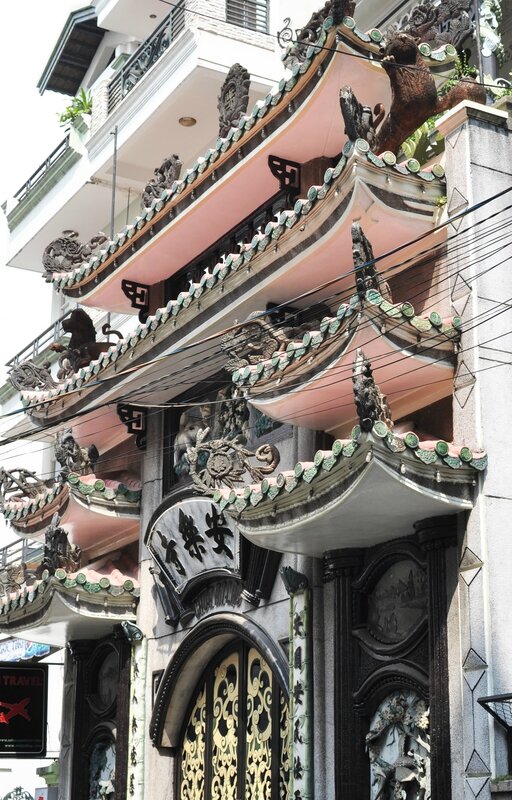 Another strange experience in Saigon : pagodas. Guidebooks sell them to you as exquisite, must-see masterpieces of Buddhist art. Well, I can't say there's no interest in visiting it, but when you have travelled Japan, Thailand or even Taiwan, Saigon's pagoda look like small, poor and colorless things. It's just local temples, not oustanding sightseeing spots - in my humble opinion.
Vinh Nghiem Pagoda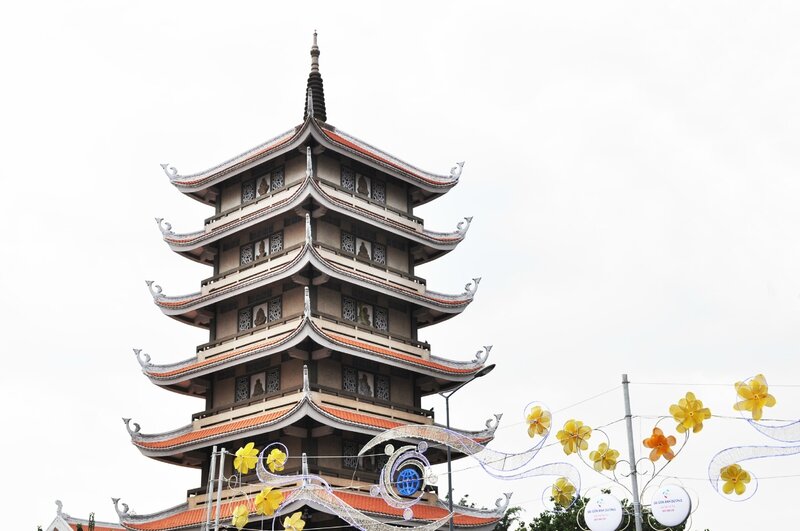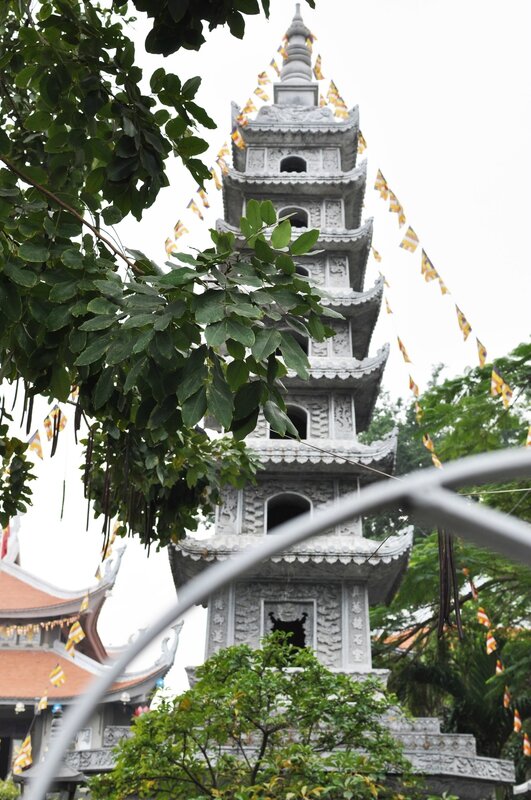 Jade Emperor Pagoda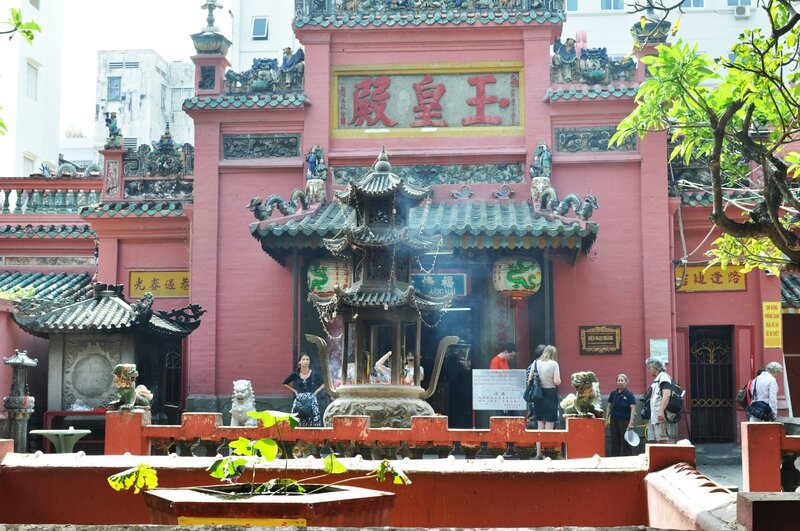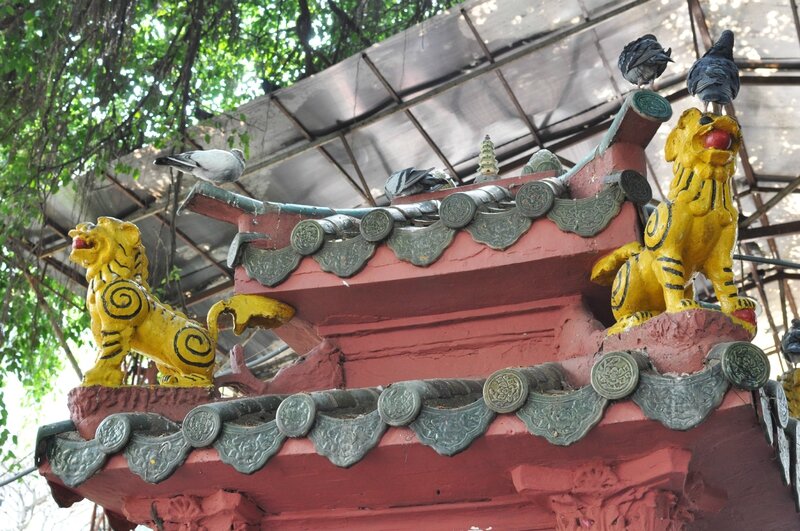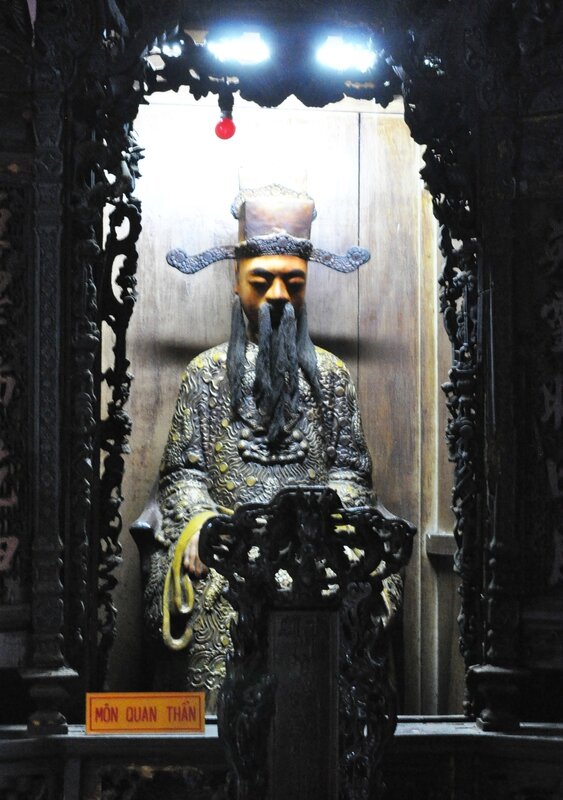 By the way : what do you eat and drink in Saigon ?
Coffee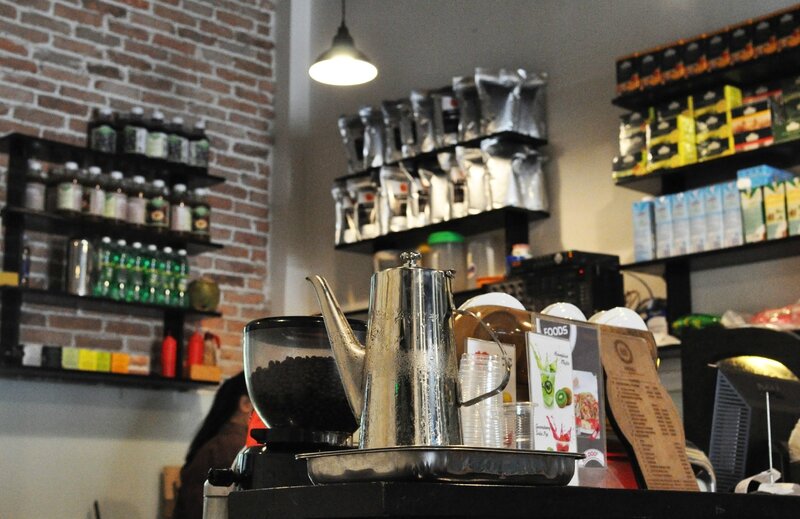 Vietnam is one of the first country in the world for the production of coffee. You can sip delicious and cheap coffee anywhere, anytime. As a fervent tea-addict I usually don't drink coffee, but I loved the traditional way to drink it in Vietnam : with plenty of sugar and milk !
Fruits
It's not a scoop : South-Asian countries have the best exotic fruits and you can get it for cheap on the markets - if you can bargain. And if you can bring it home to peel it, otherwise it can make you sick.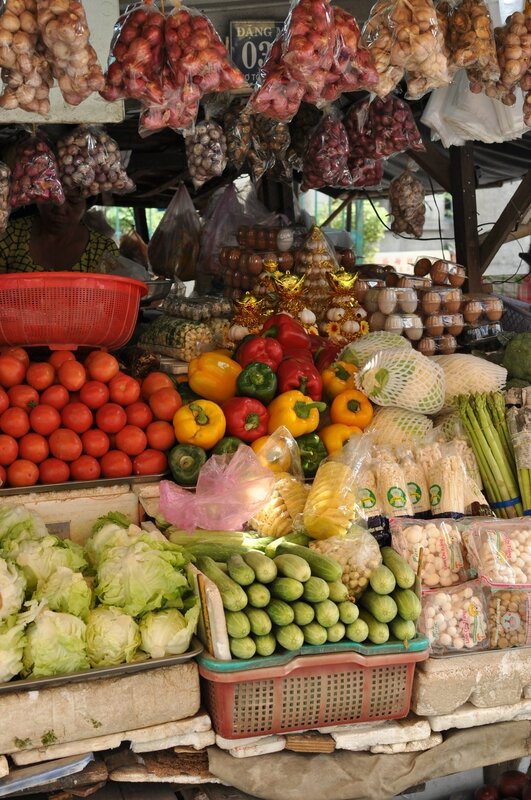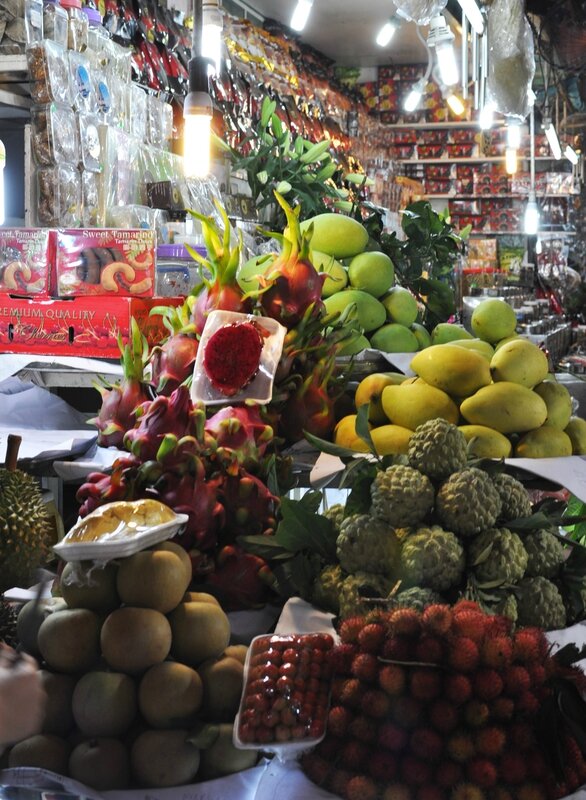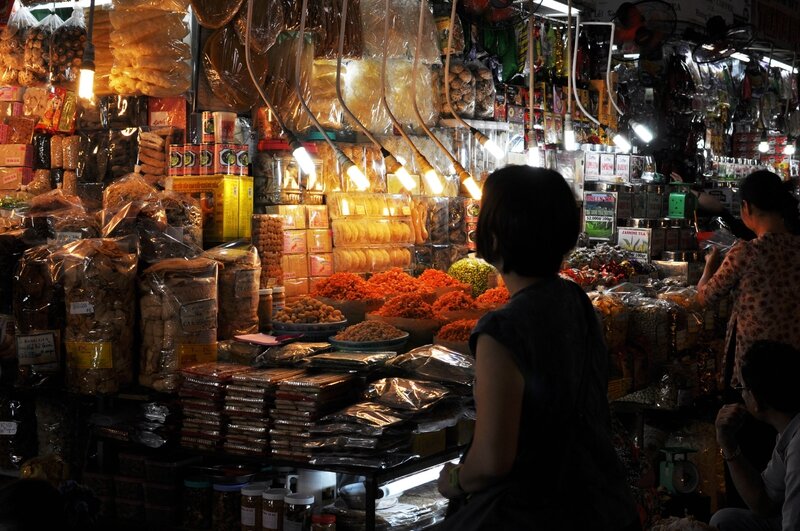 And at the restaurant ? Well, one of my fav food in the world... Springrolls !! Fresh or fried, I take it all !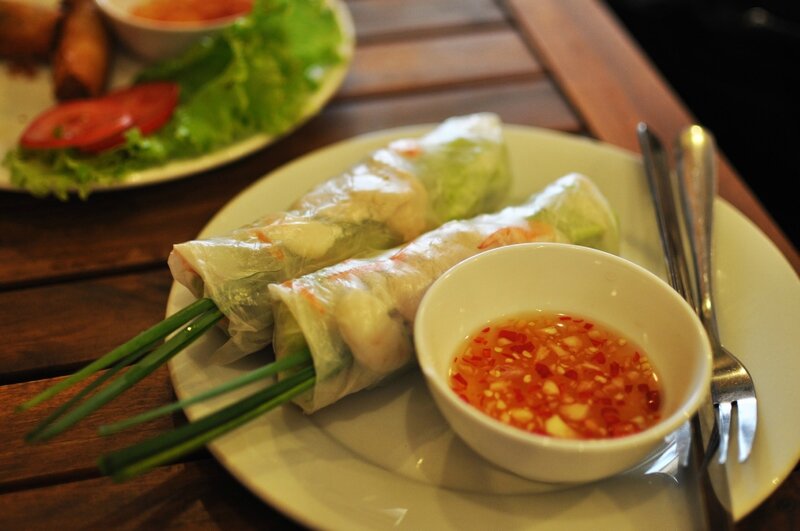 Next stop : Phu Quoc. Stay tuned !!
08.01.15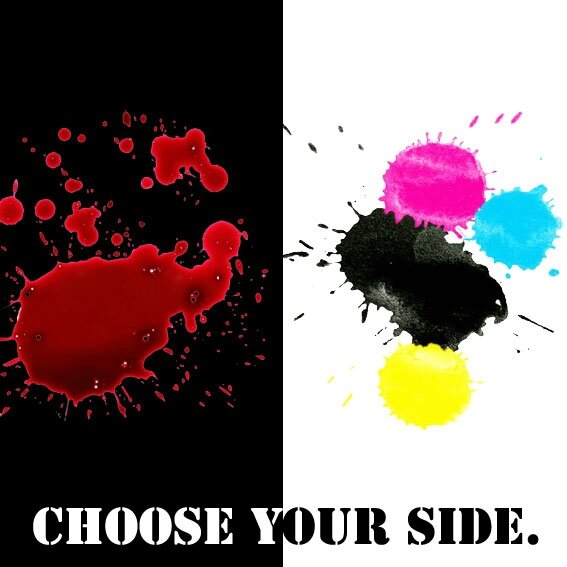 We will keep laughing at you,
racists,
extremists,
integrists,
all you haters
and all you stupids.
We will keep showing the world how ridiculous you are.
We will cry for your victims, but we will keep laughing at YOU.
22.12.14
In the mood for some winter magic? Caretta Shiodome is always a good address for Christmas illuminations. This year, I found it particularly beautiful. Welcome to a blue frozen landscape you can enjoy for free - just make sure to come during weekdays if you don't especially appreciate crowd movements, it can packed as morning subway during weekends.
Enchanting, isn't it?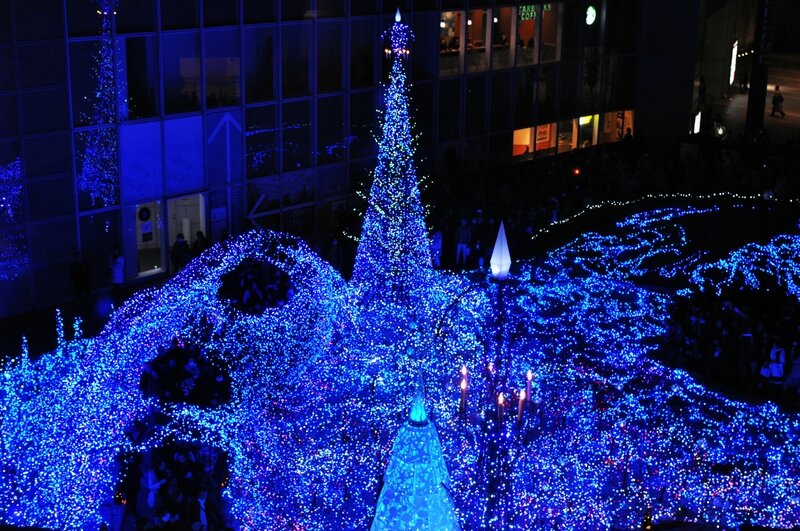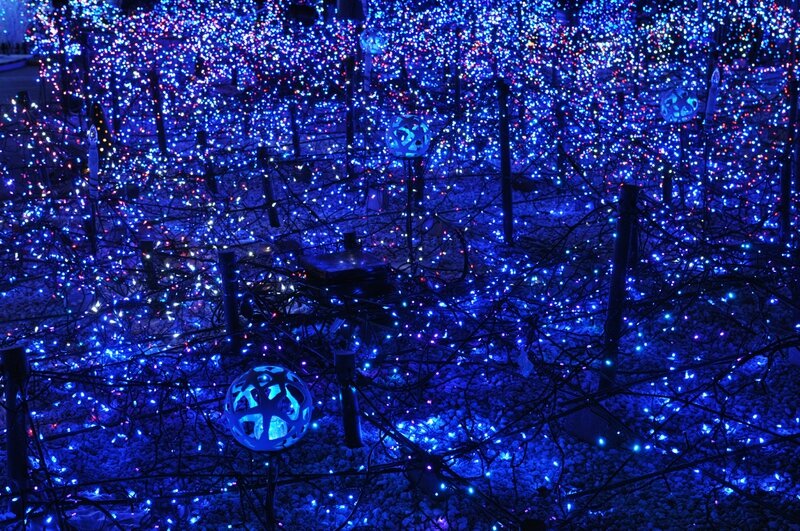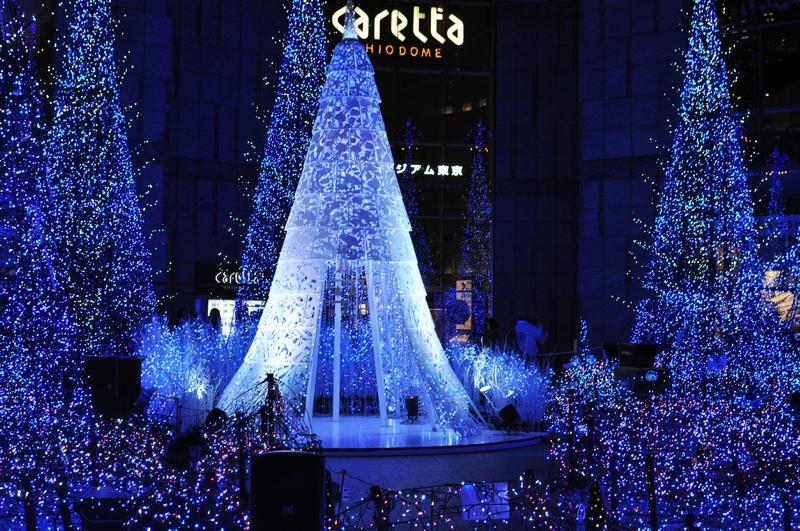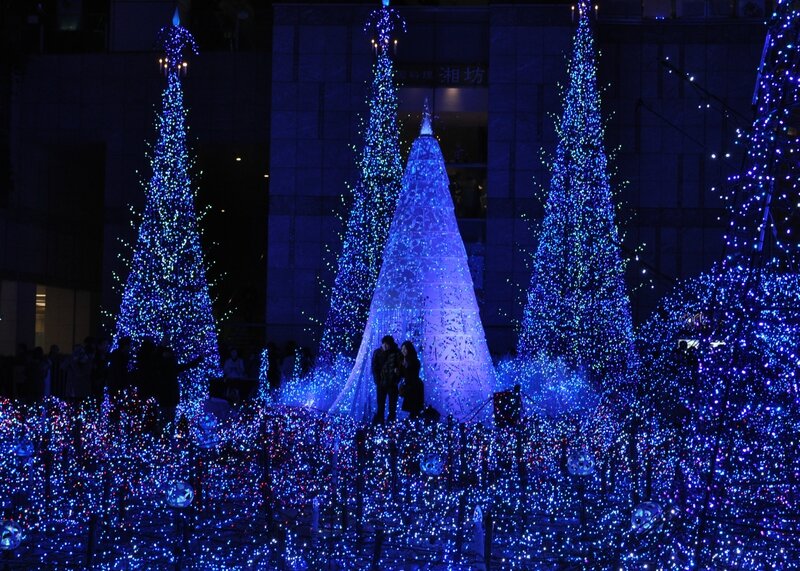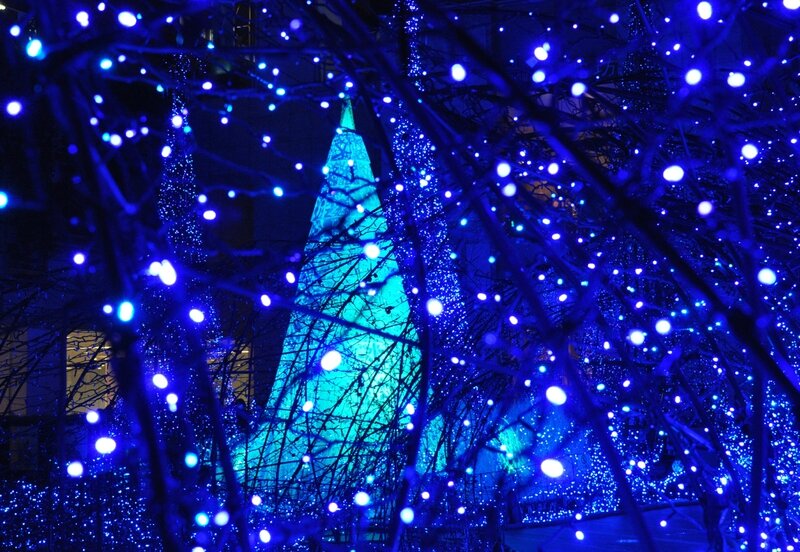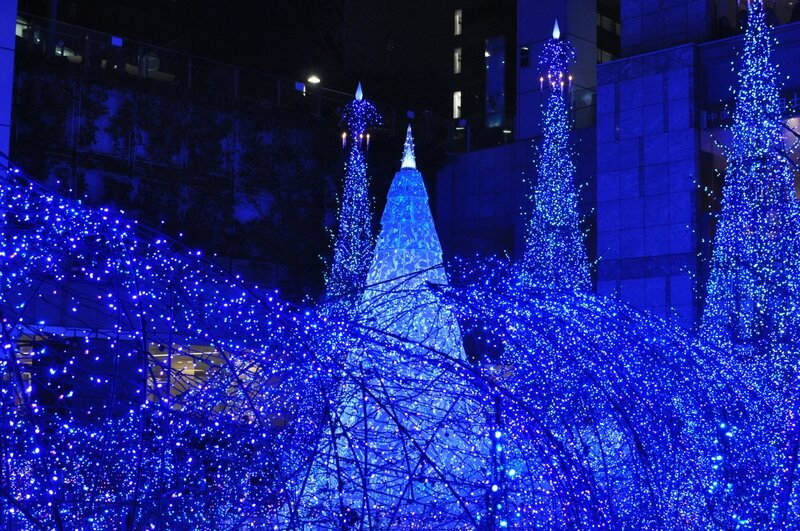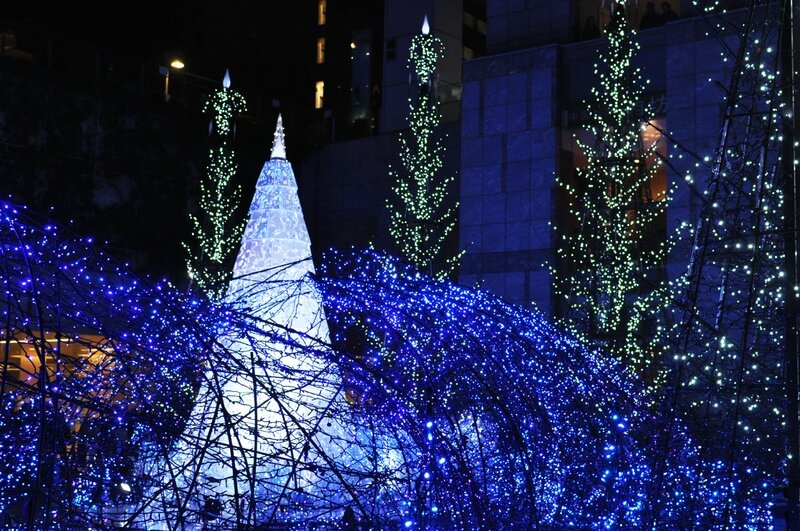 11.12.14
Blue Cave in Nakameguro : the must-see illumination this winter.There are posters about it, everybody talks about it ; so I had to go and see by myself. Welcome to a place out of time.
Meguro river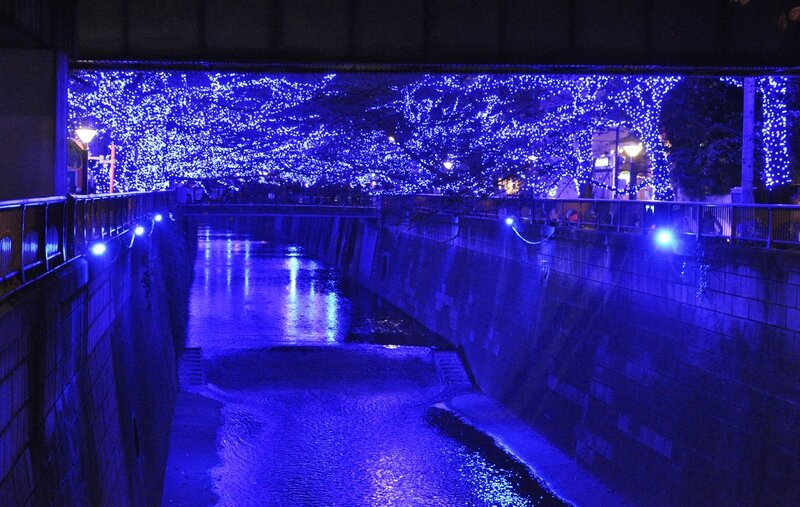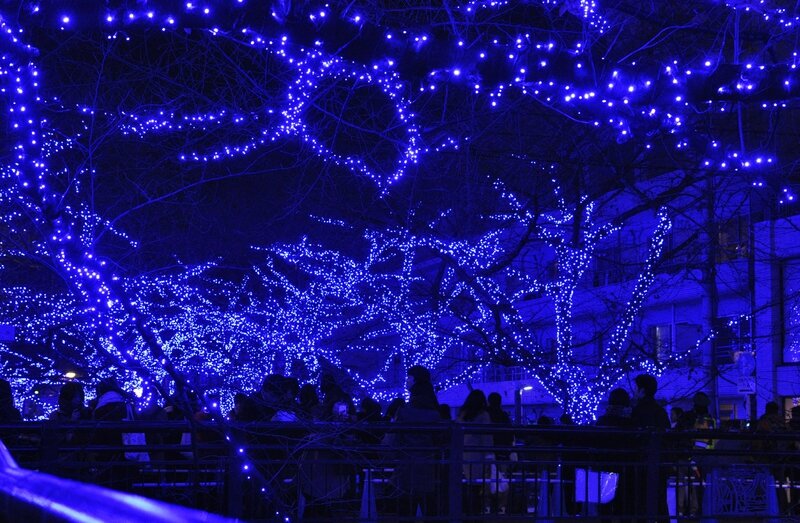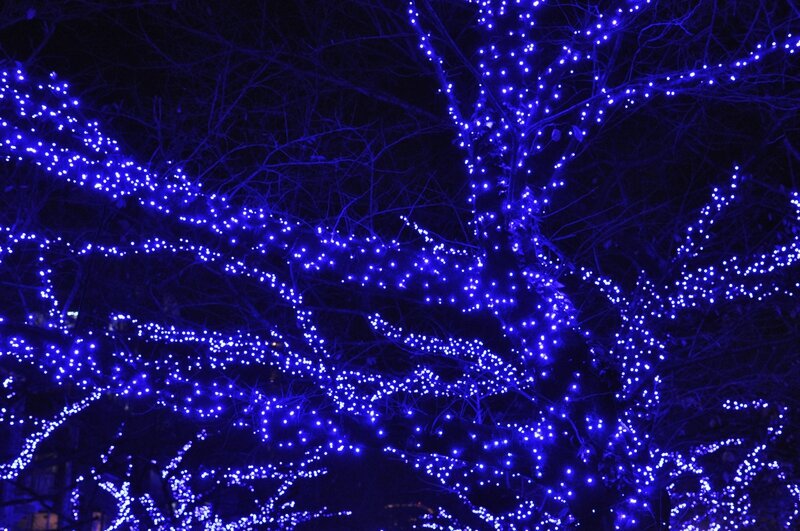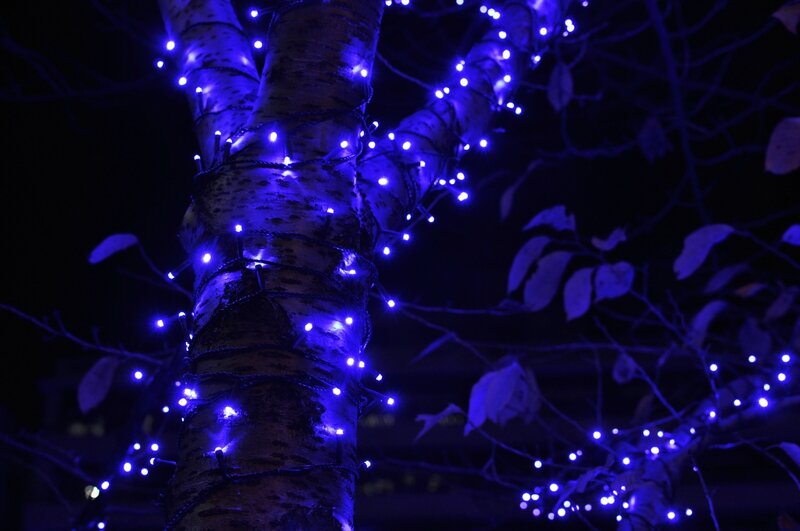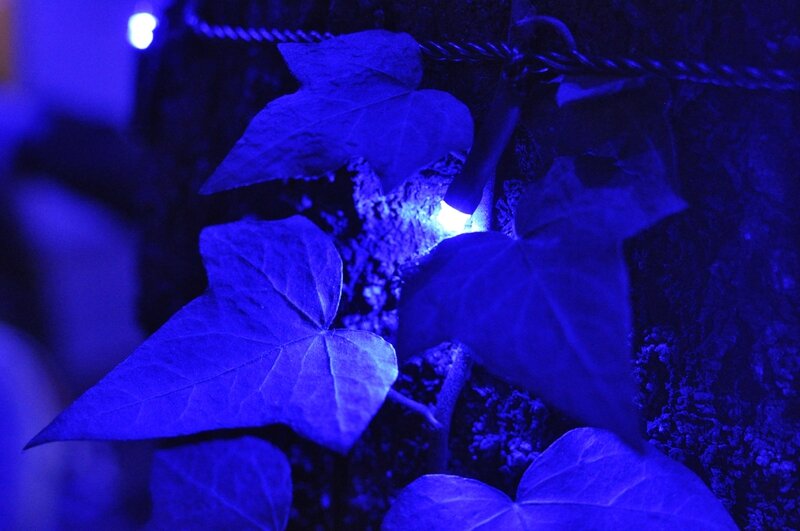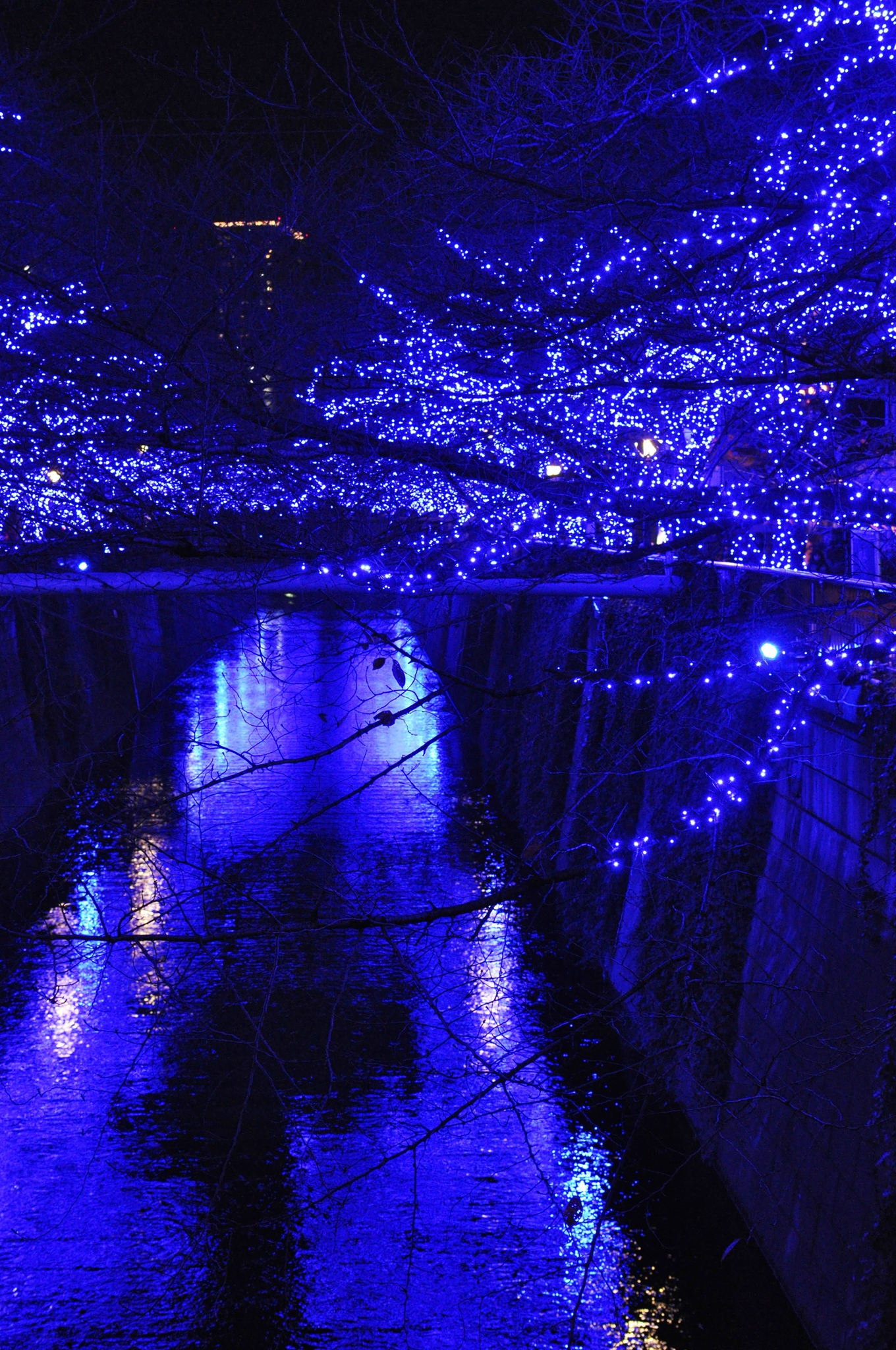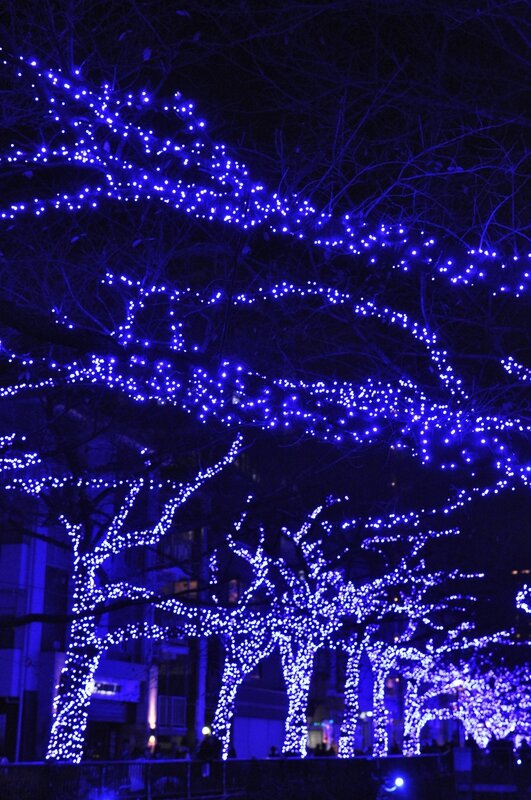 07.12.14
When in Rome, do as the Romans do; when in Japan, go to Disneyland for Christmas. For some reason, Christmas in Japan has a romantic aura and for some other reason, Disneyland is THE romantic place to be for Christmas. Following this logic, Christmas is the perfect time to go to Disneyland Tokyo. And if you go by a rainy weekday after 6pm, it's even not crowdy. So let it snow !
In the mood for Christmas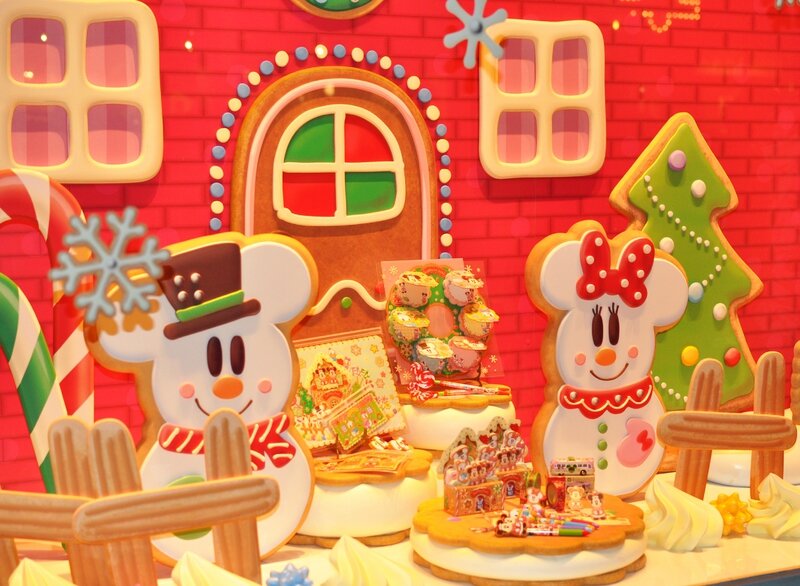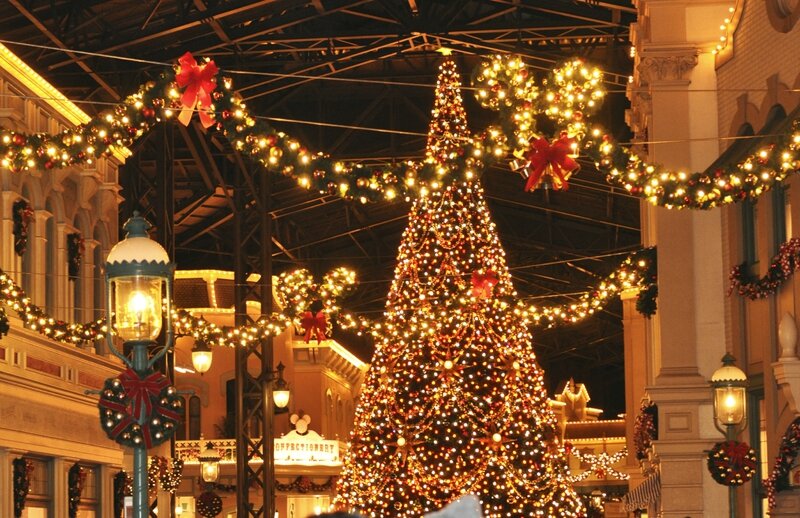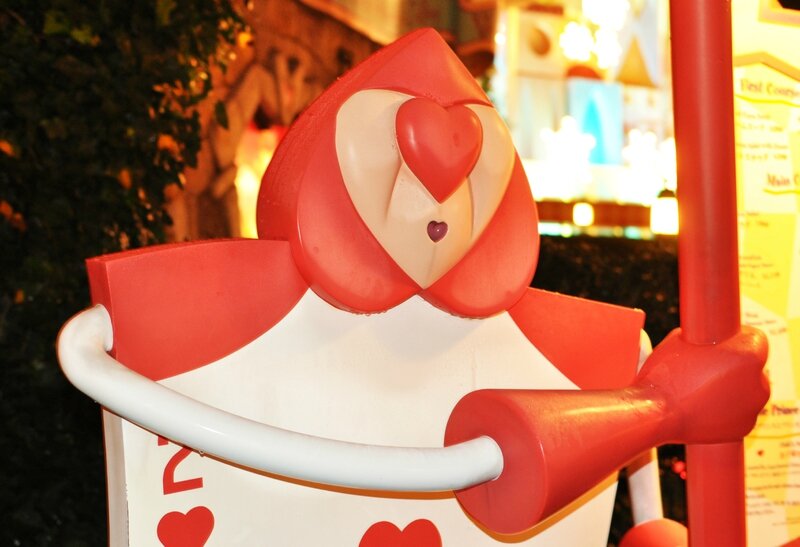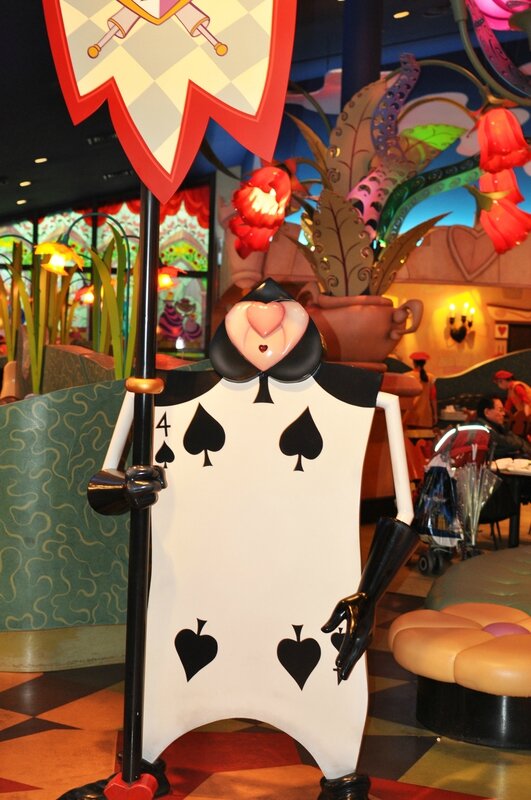 Have a little green man for dessert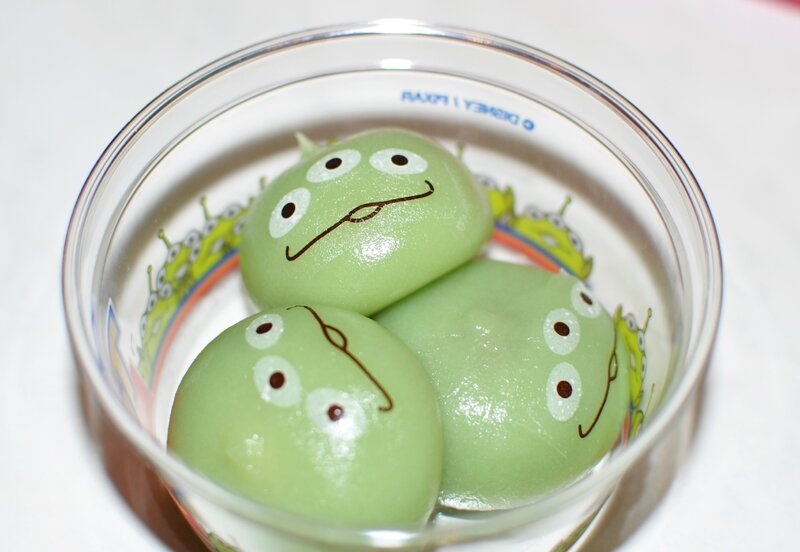 Admire Cinderella's castle... again and again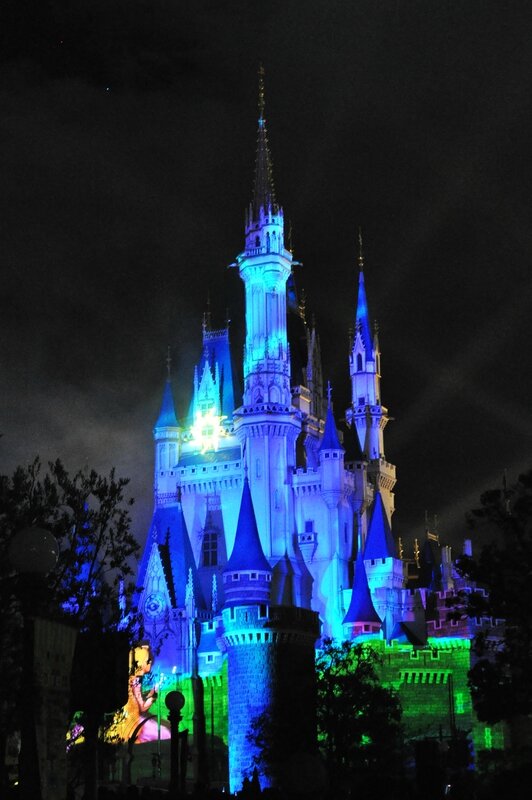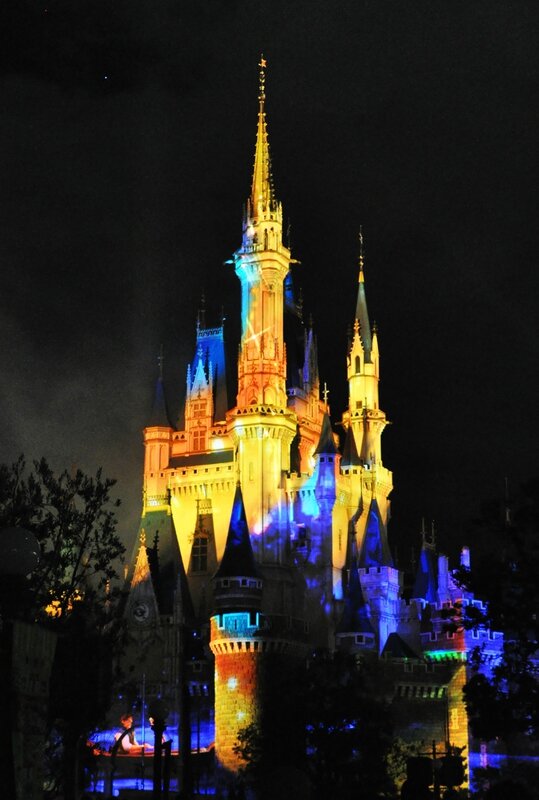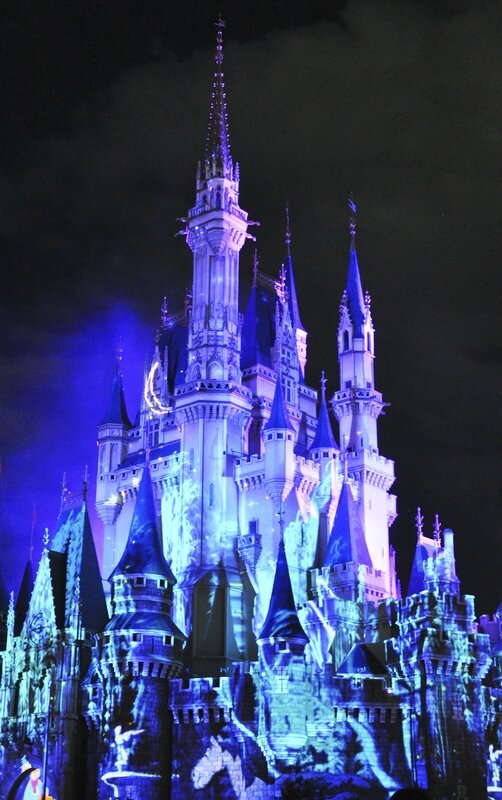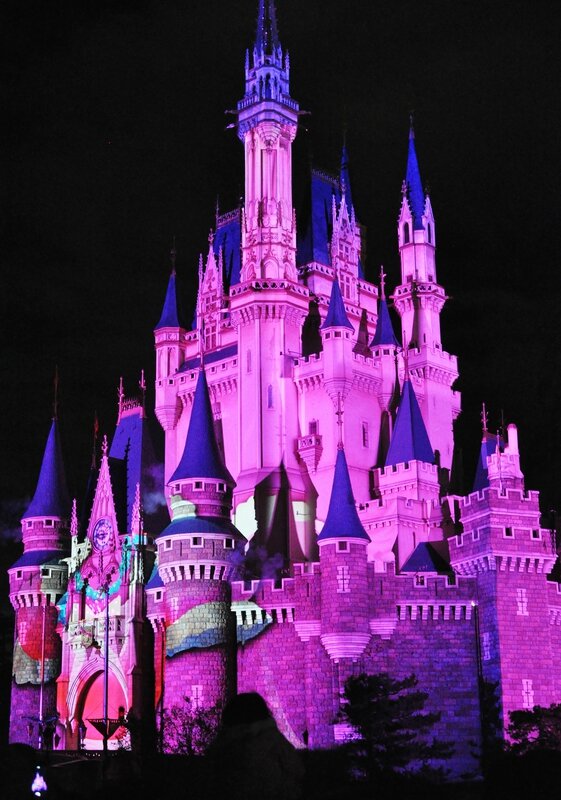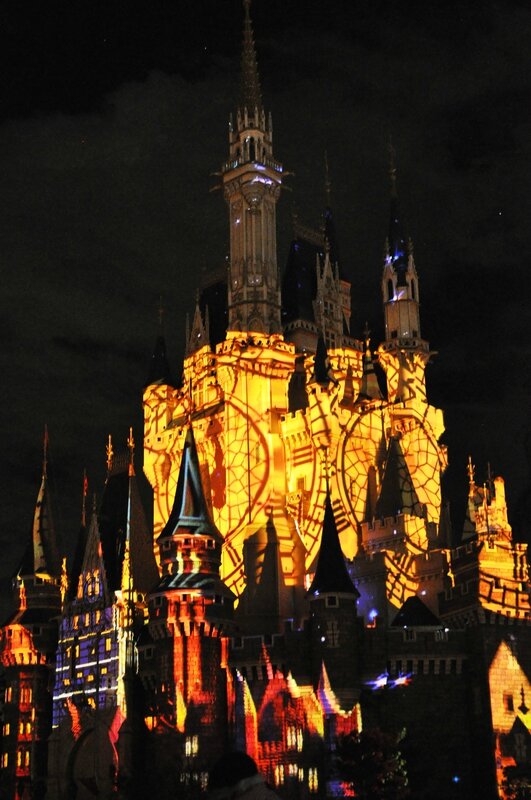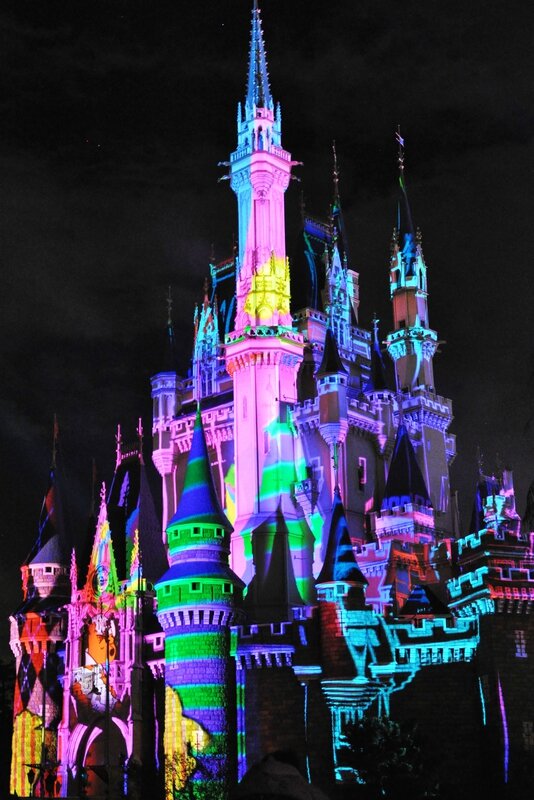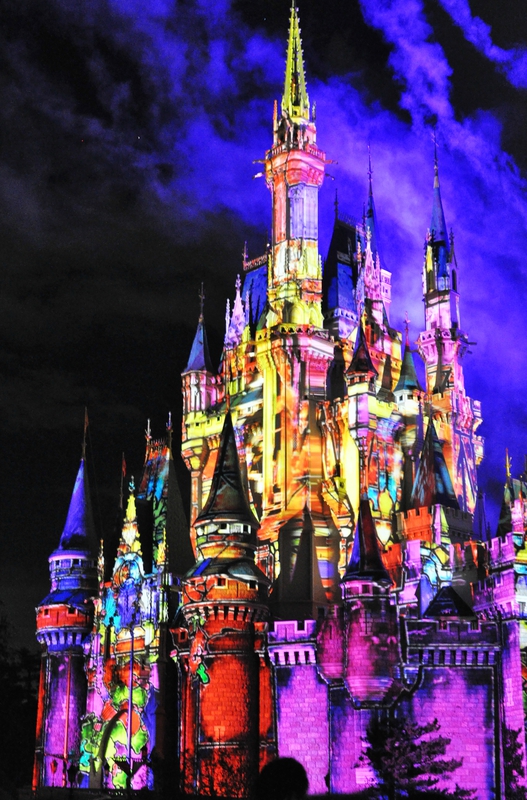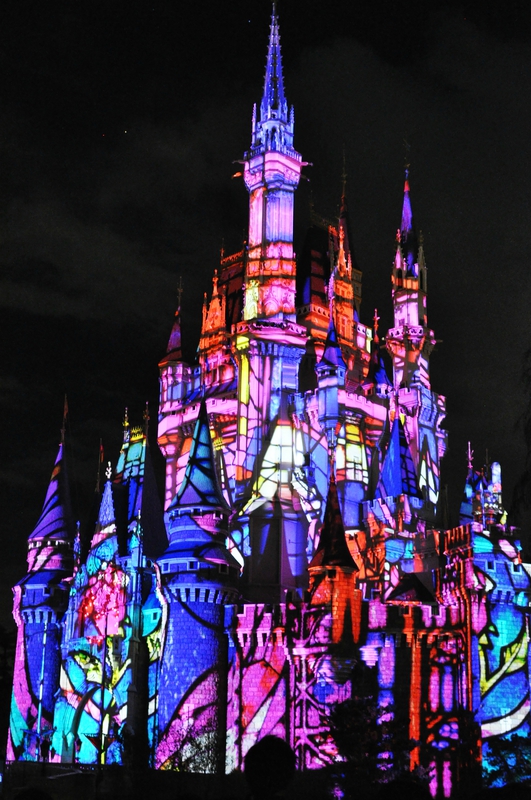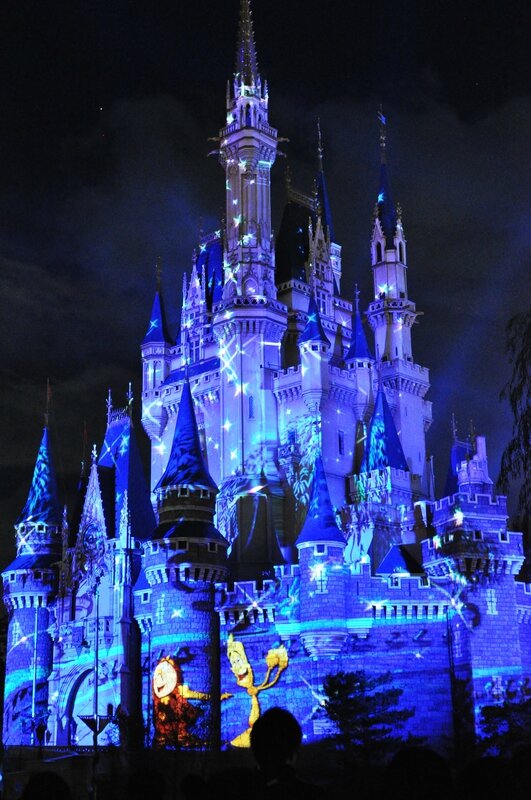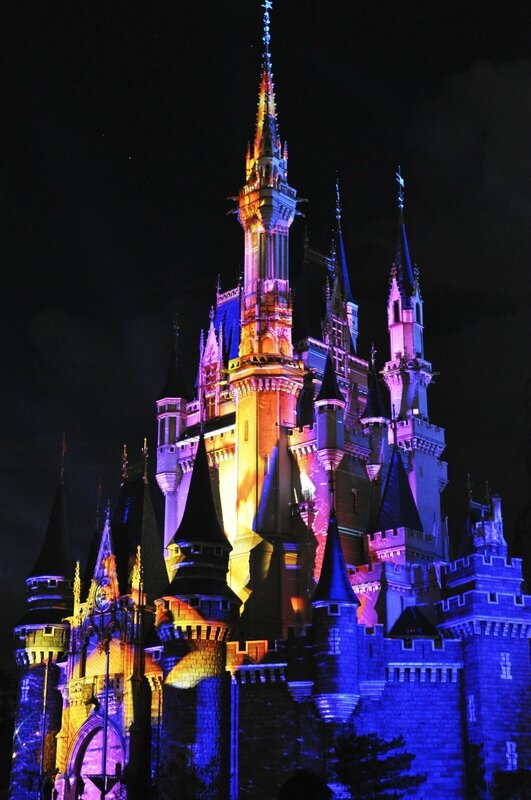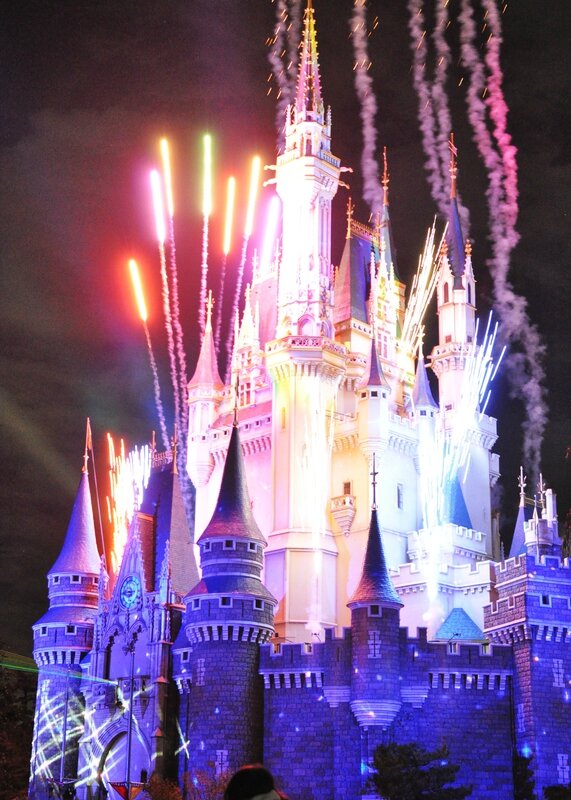 There's no age limit for bedtime stories.
03.12.14
Can you imagine the milky way so close you could touch it ? This is the concept of this fascinating free exhibition set in Spiral Hall Aoyama and sponsored by a watch brand. Hundreds of golden coins glittering in the night. What could be better to start December ?
Christmas in the air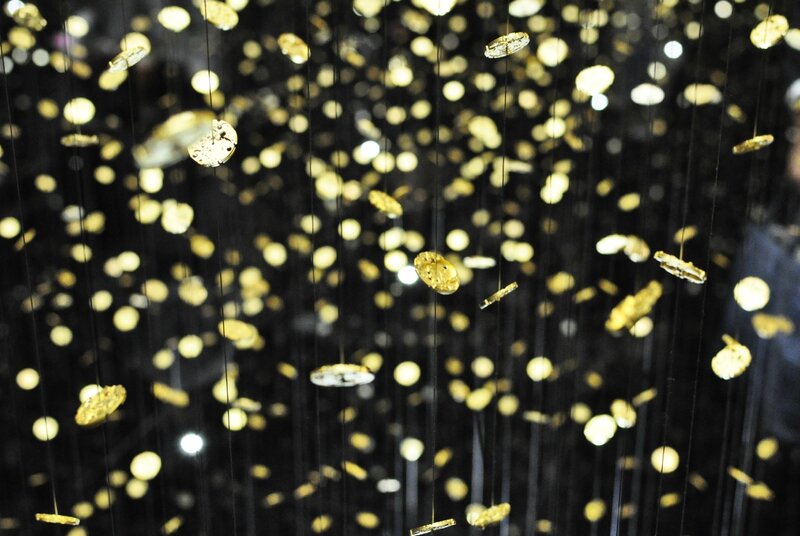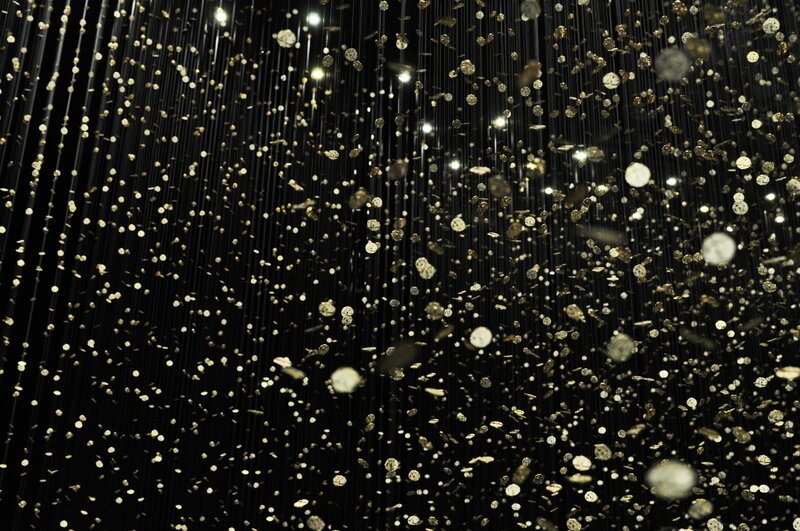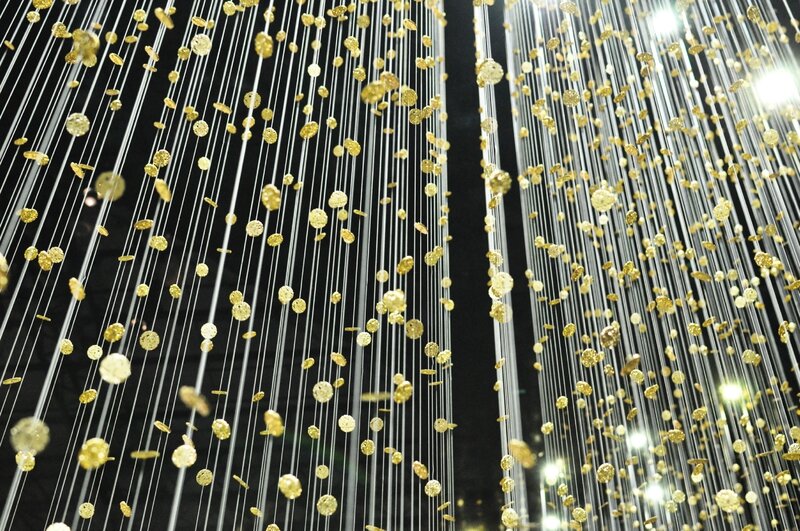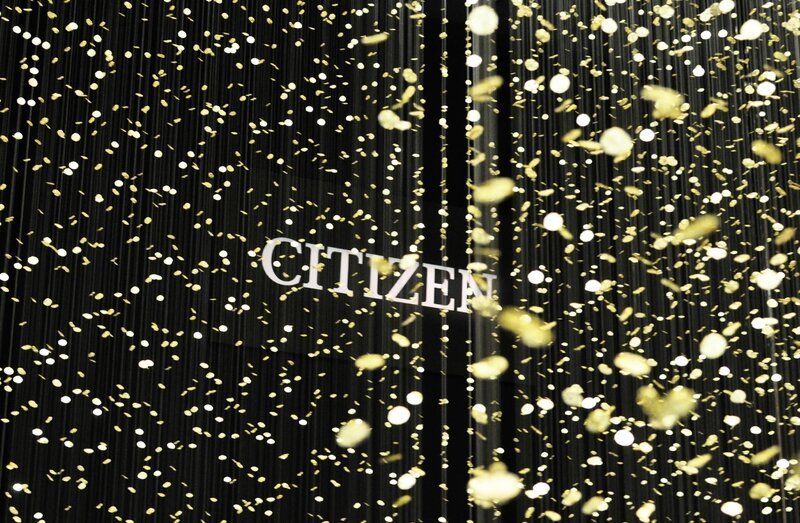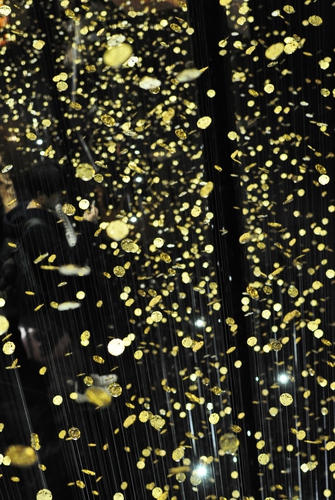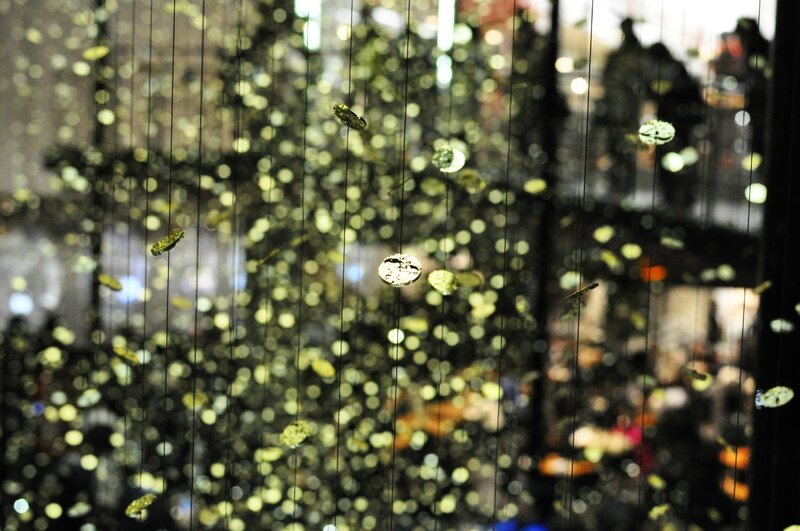 30.11.14
Gingkos are back this autumn, blonder and brighter than ever ! I love them even more than the red momiji. I can't imagine anything more joyful than their yellow leaves on pure blue sky. They warm up the city, bringing light at every corner.
Icho-namiki, Gaienmae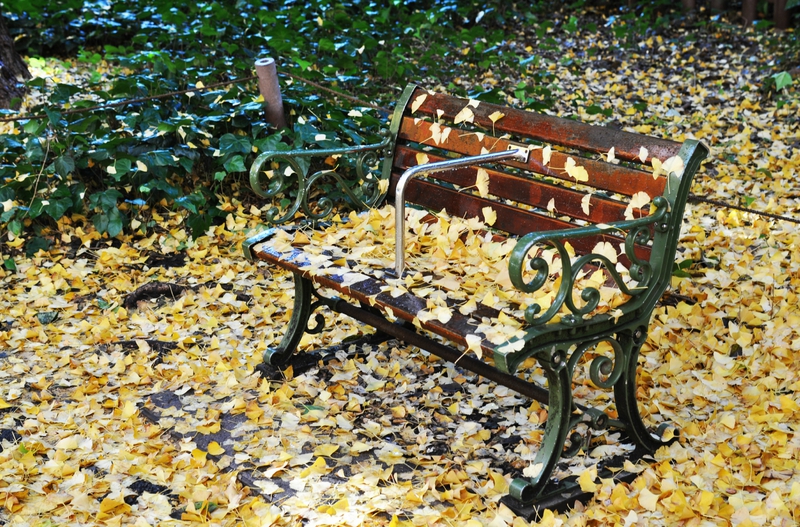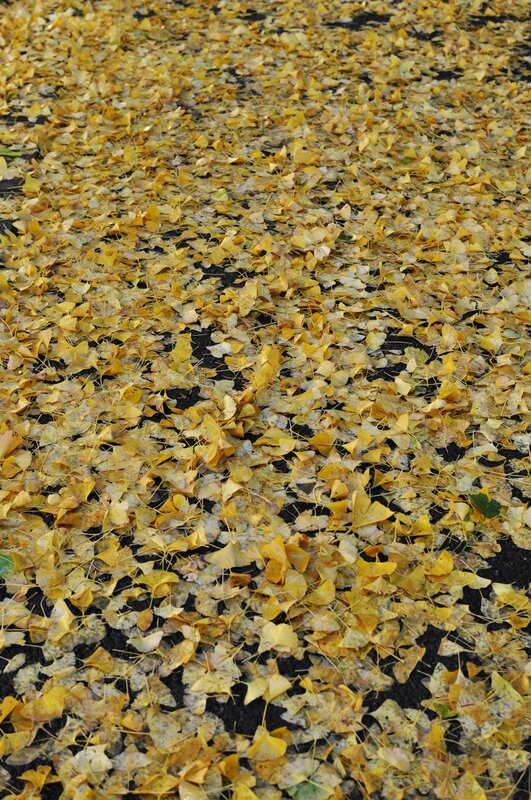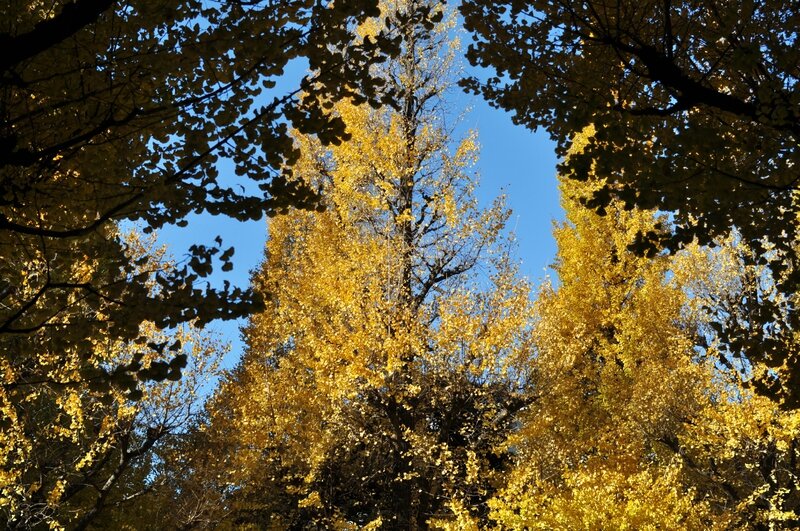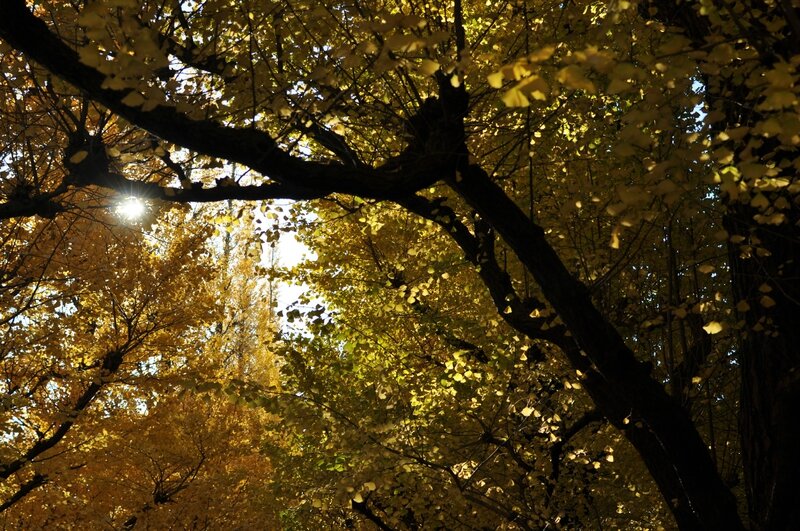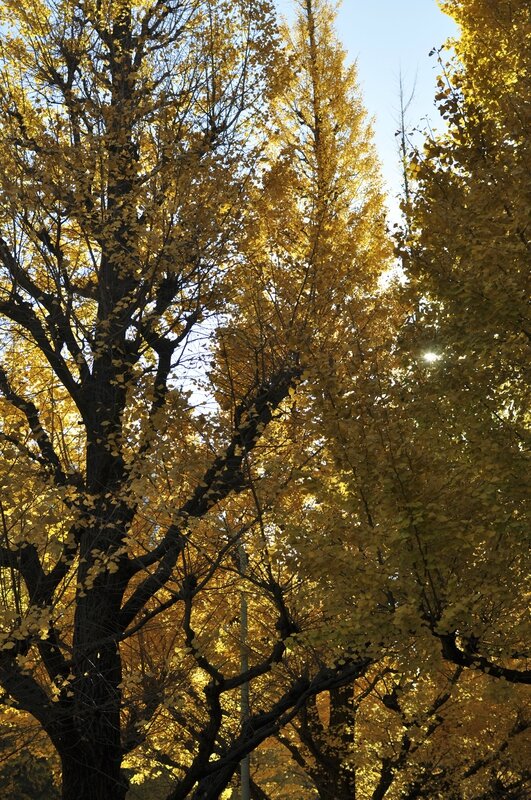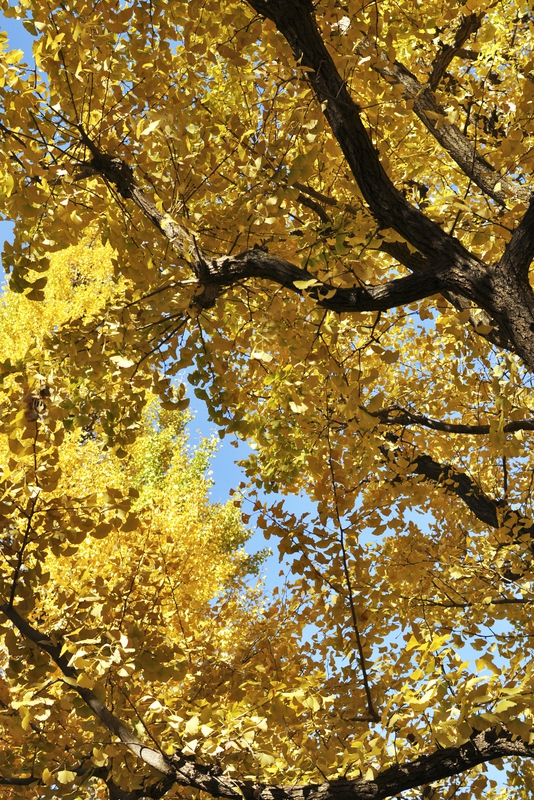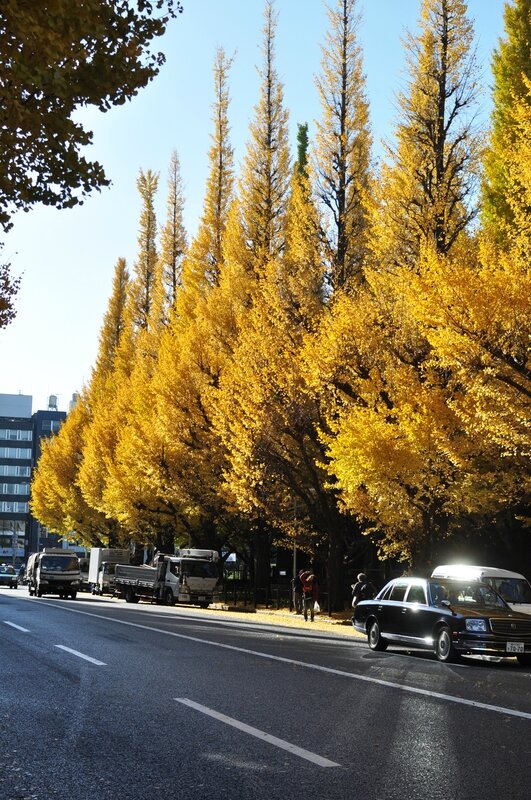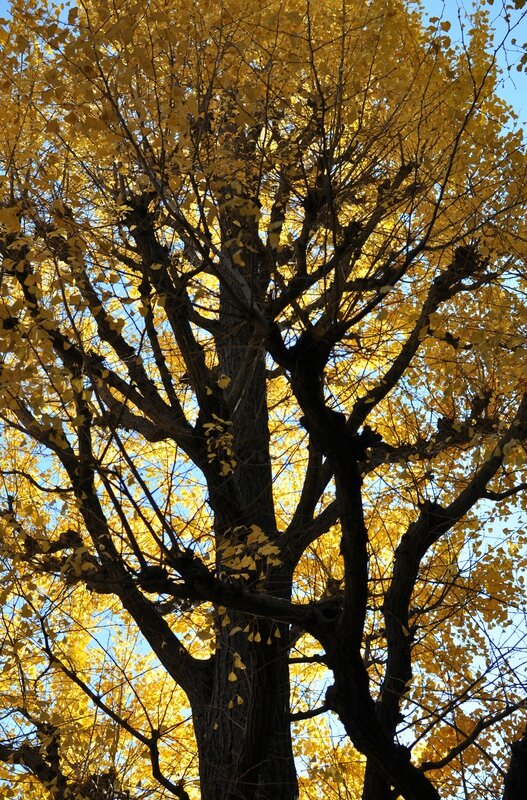 November in Japan is the best season ever.