29.11.14
When you stay for a long time in Japan, you understand why the philosophy of this country can be summarized as "let it die in all its glory". This is a civilization of paper, not stone. Joy, relationship, love, life : let it die in all its glory. Something difficult for a Westerner raised in the thinking of "don't ever let it die, whatever it takes". But when you have seen the fall of sakura in April, and the flaming red leaves in November, so you start to understand. All things die eventually. You can try to stop it but you will fail. Or you could stop trying and contemplate the glorious end of things, too.
New contemplation - at Yoyogi Park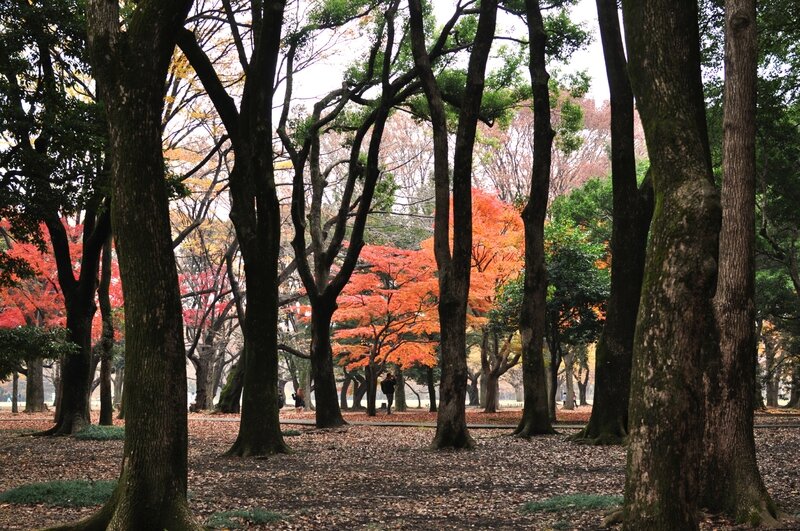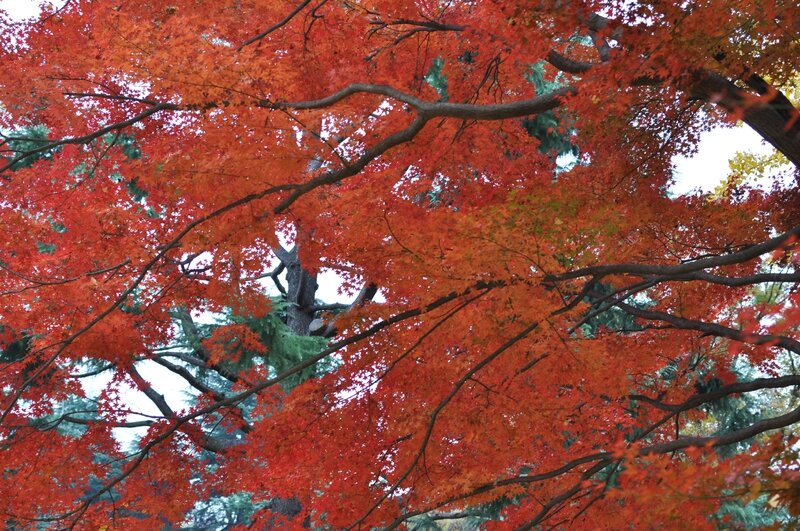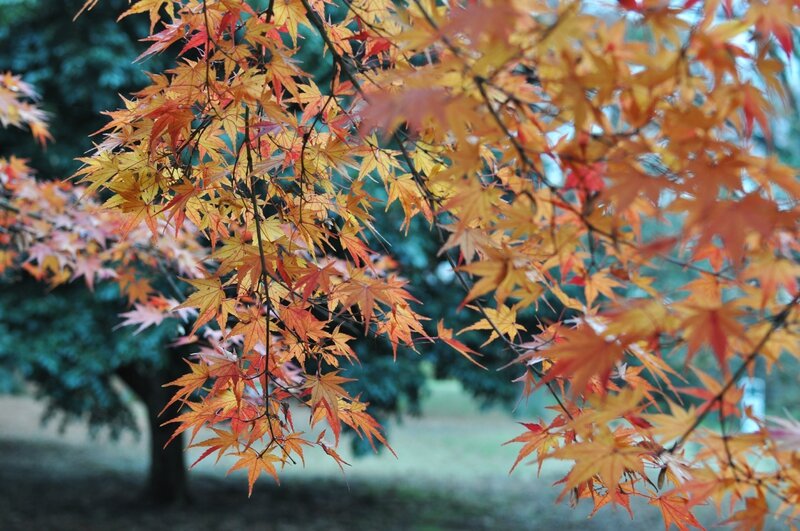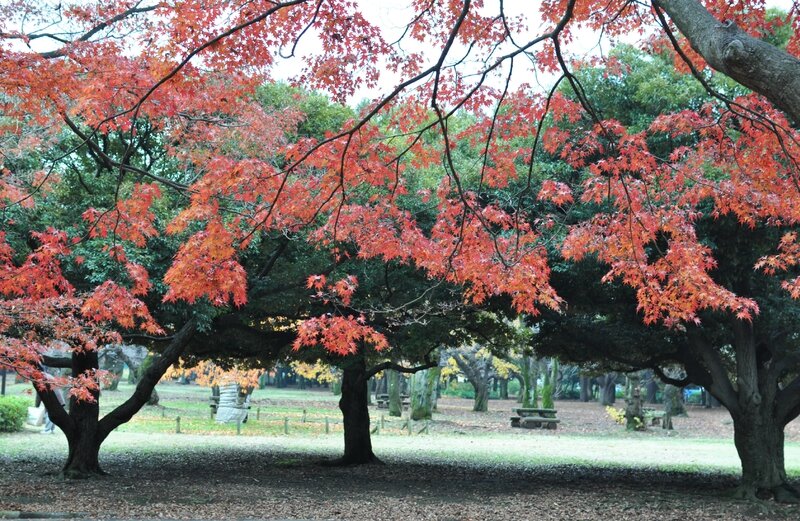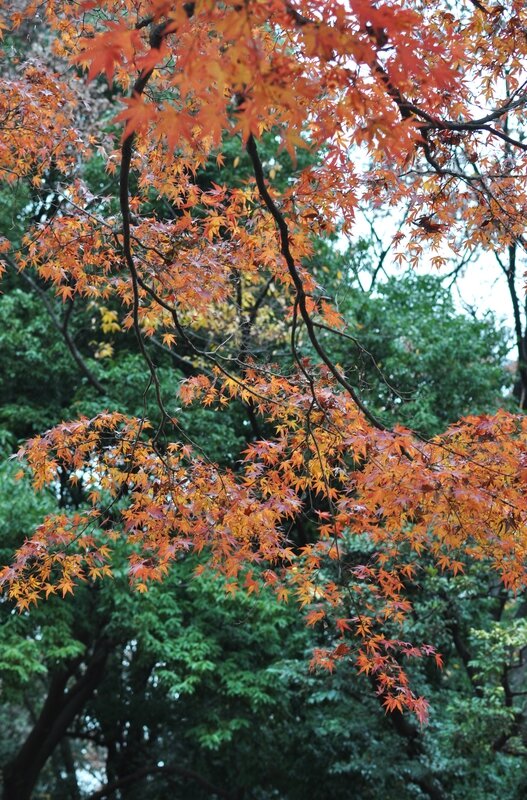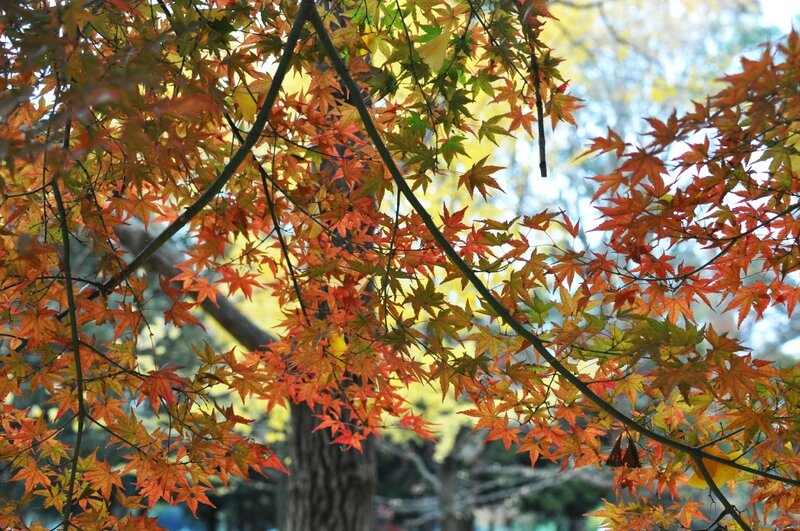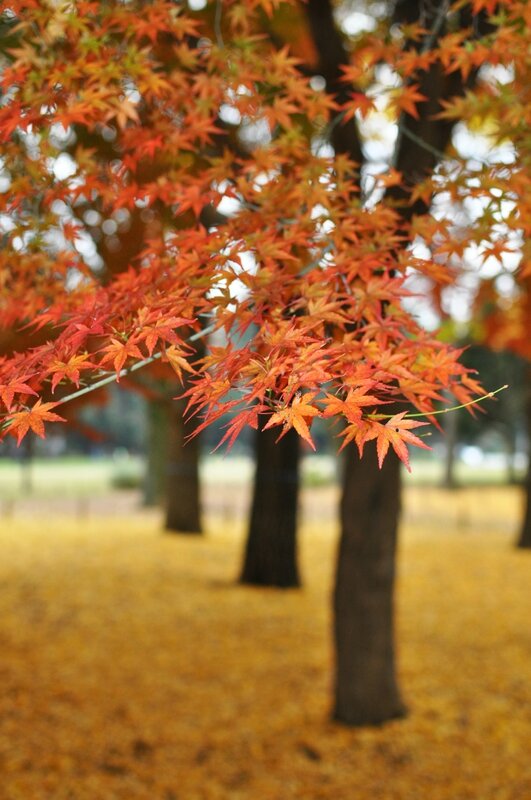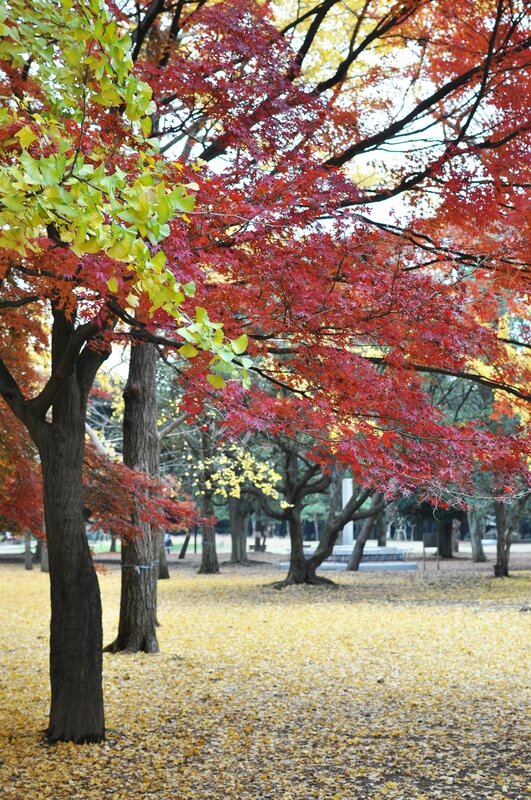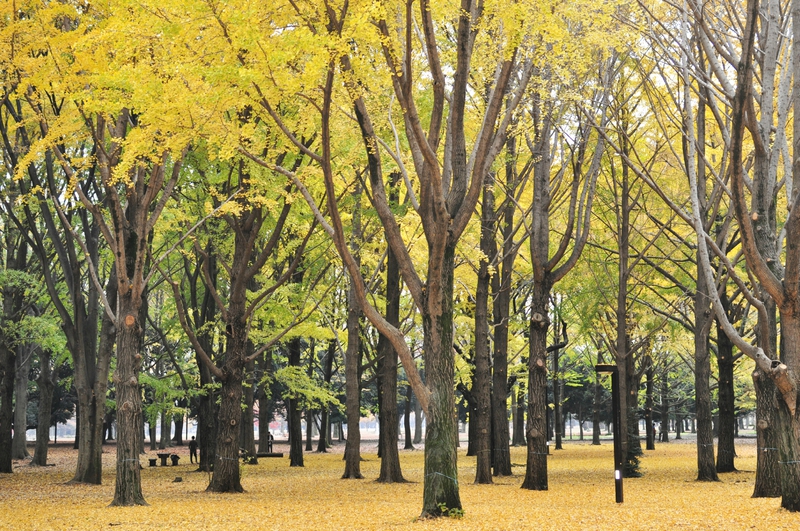 24.11.14
Thirty years old in the best age.
When you were twenty, you were ignorant and insecure. You didn't know the first thing about yourself and what could possibly make you happy. You were stuck in wrong relationship, spending way too much energy on unimportant things, and forbidding yourself to dream big. You were pennyless and lost, but pretending to be strong. Youth is not this golden age the media massively say it is.
So you made your way through the tricky 20's and here you stand, in your glorious 30's. You're achieving your dreams. Or you just realized that some dreams were not worth coming true. You gave up the funny idea to try to make people around happy; now you prefer thinking that you need to make yourself happy first, and that people who really care about you will be happy to see you happy. You still cry sometimes but now you know that there's no need to pretend : you are strong and victorious, whatever it seems to be.
Growing old is a privilege many people couldn't and still can't afford. It's not given to everyone to learn about yourself, to finally appreciate yourself, to be thanksful to live a real life. There is no better reason to celebrate.
We are the 30's (just a few pictures)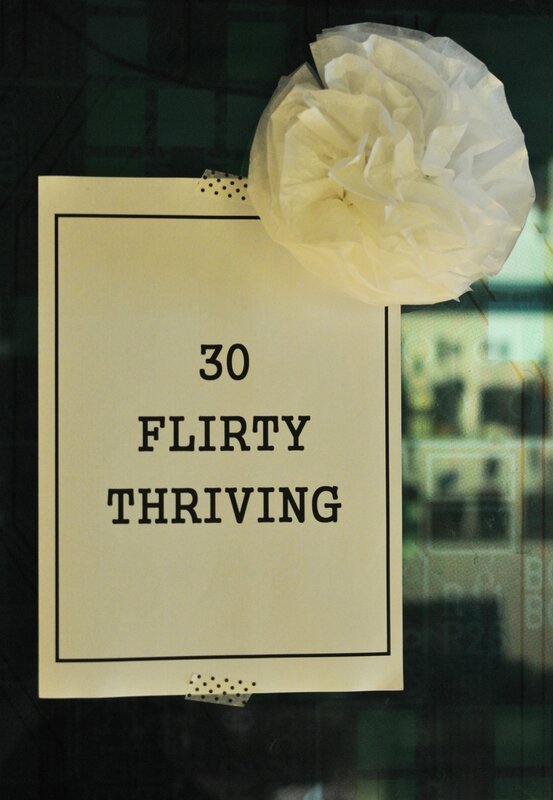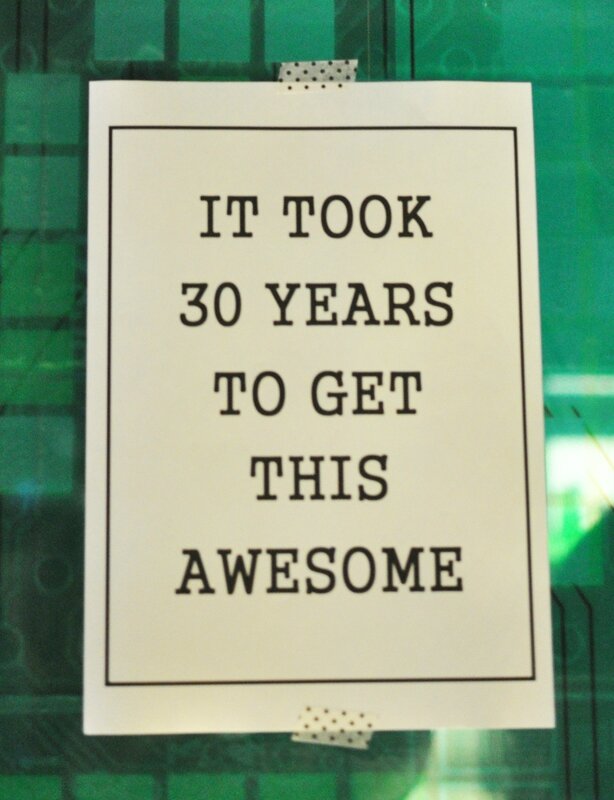 The birthday girls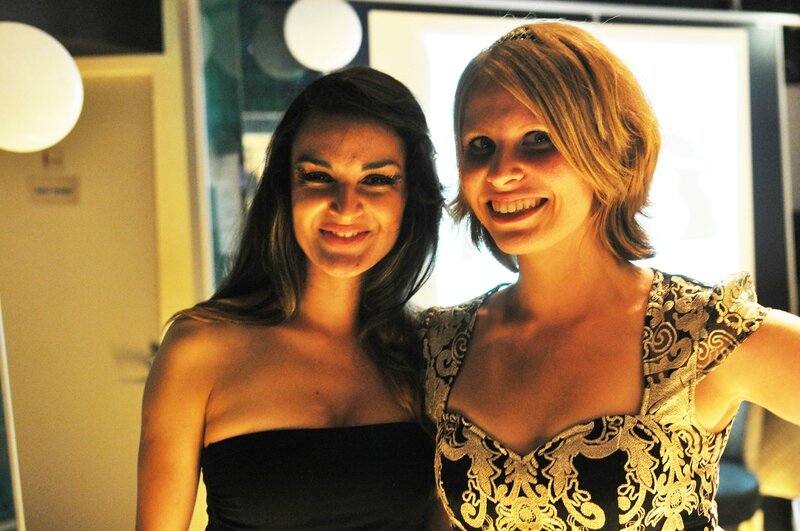 Our amazing guests in black-and-white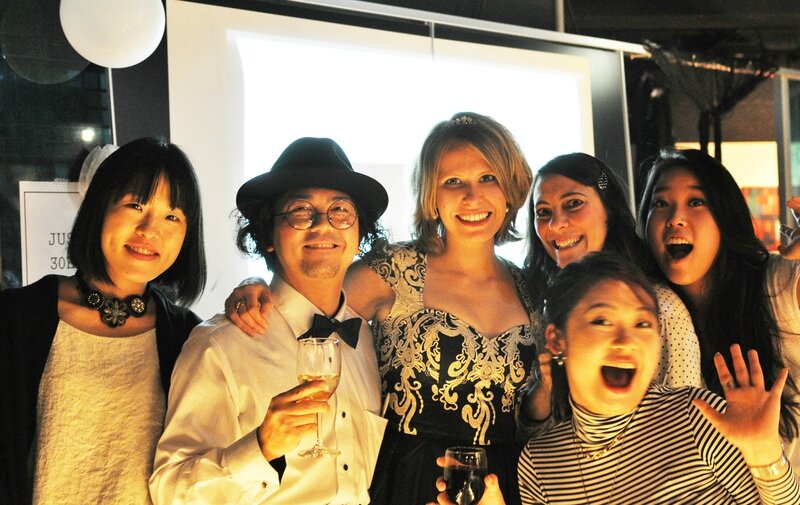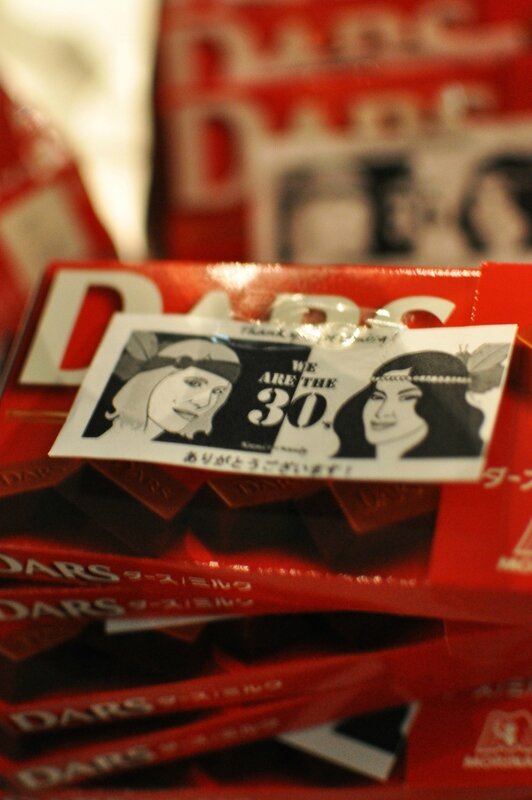 Let's be passionately 30 years old. Let's make the next 30 years the most extraordinary. Let's be 30 years old for all the people who couldn't.
01.11.14
Rentrée de Paris trop tard dans la journée, pas de temps pour aller me promener dans Tokyo... et c'est dommage car la capitale japinoise se donne à fond le soir d'Halloween, et il y a du spectacle. Enfin, j'ai quand même pu m'adooner à un de mes passe-temps favoris - le déguisement - en me grimant à l'image de Marie-Antoinette pleurant des larmes de sang. Not easy to be a queen these days...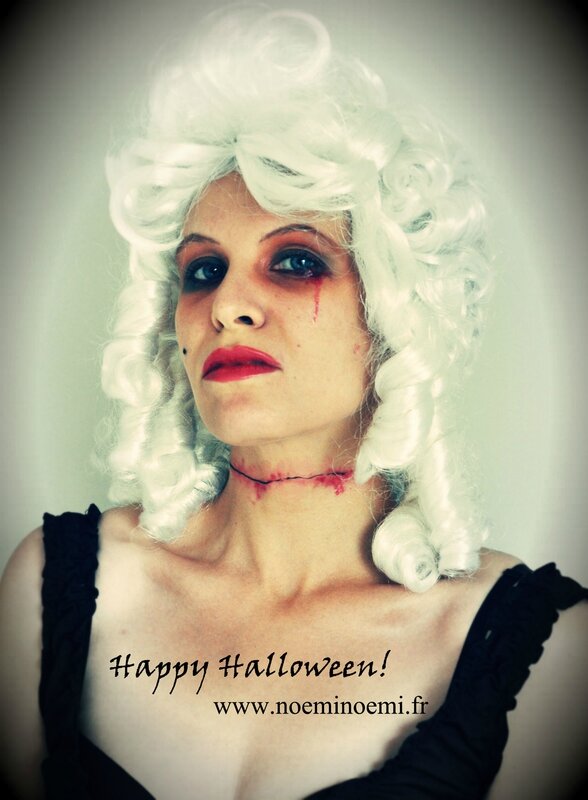 25.10.14
Sometimes your friends get married. And sometimes you decide that the best way to celebrate a bachelorett party is to fly to Lisbon. Mid-october and it felt like summer on the beach at Cascais. People were smiling, the old town was elegant, food was delicious, and three days were definitely not enough. Lisbon, the new place to go!
Augusta Street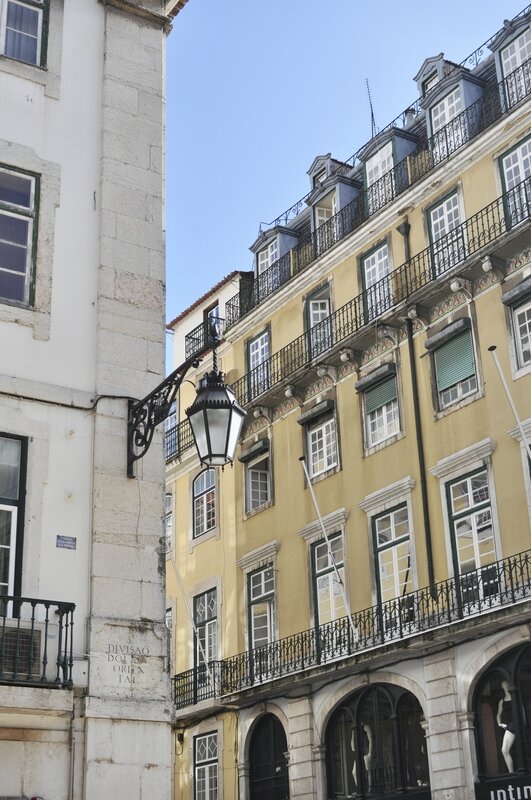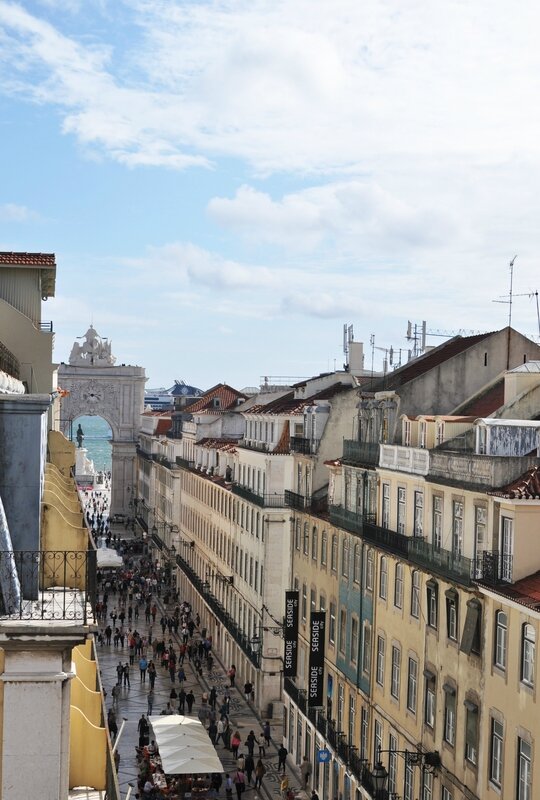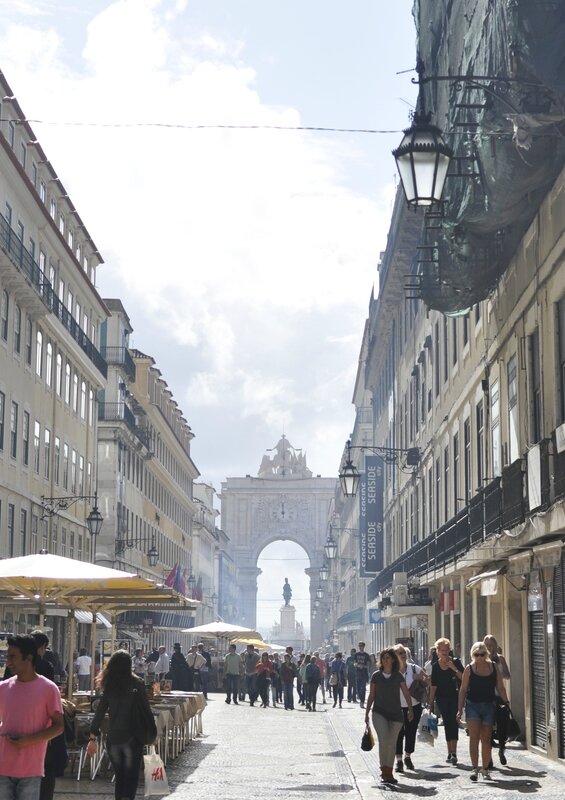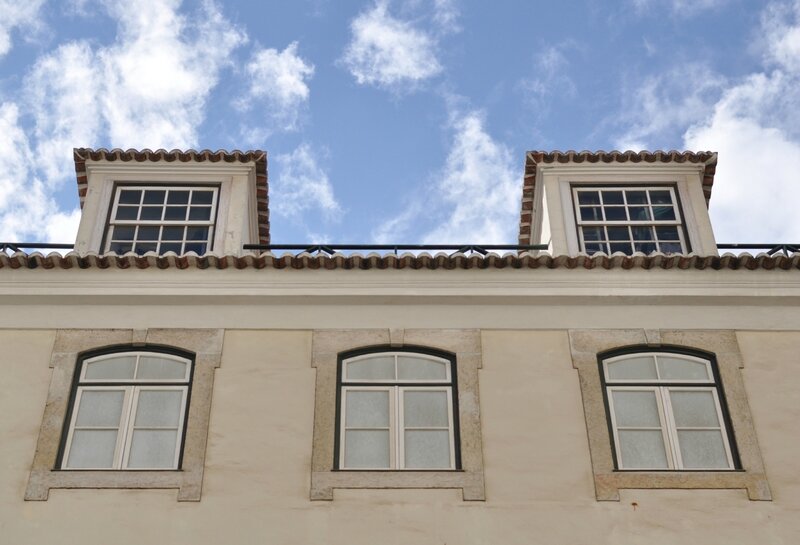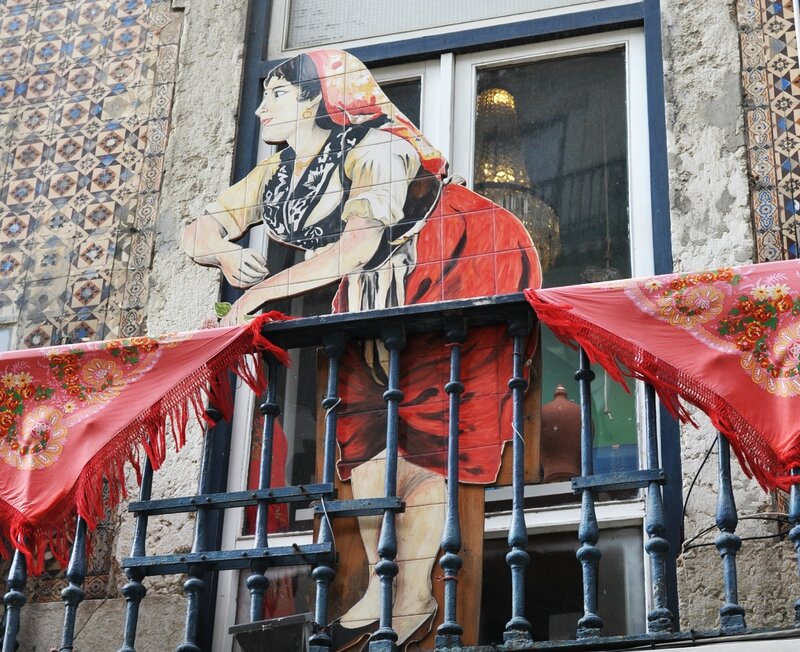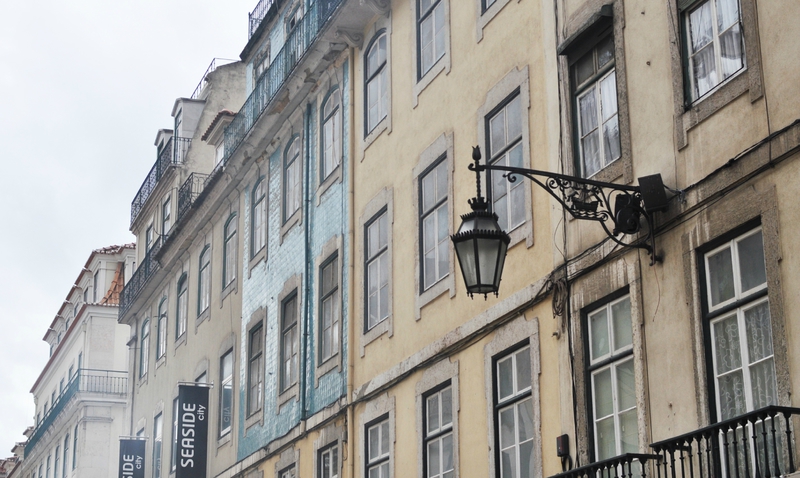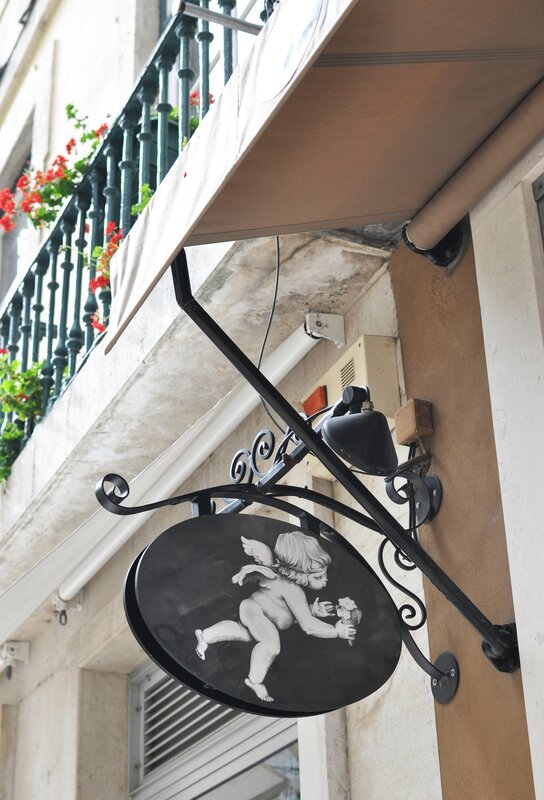 Rossio Square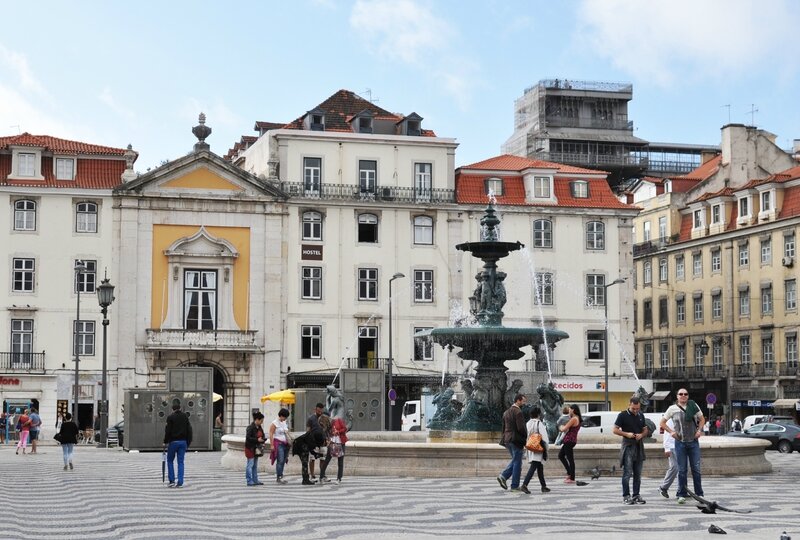 Commercio Square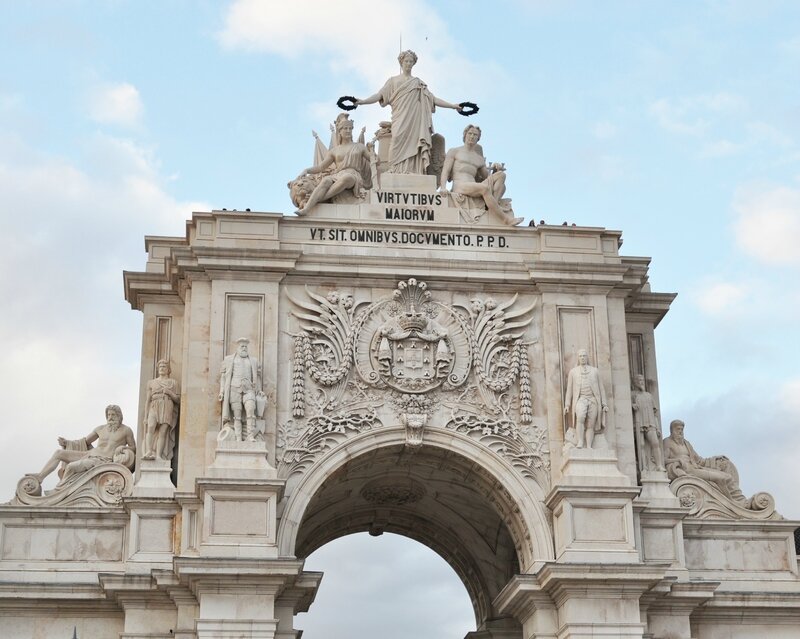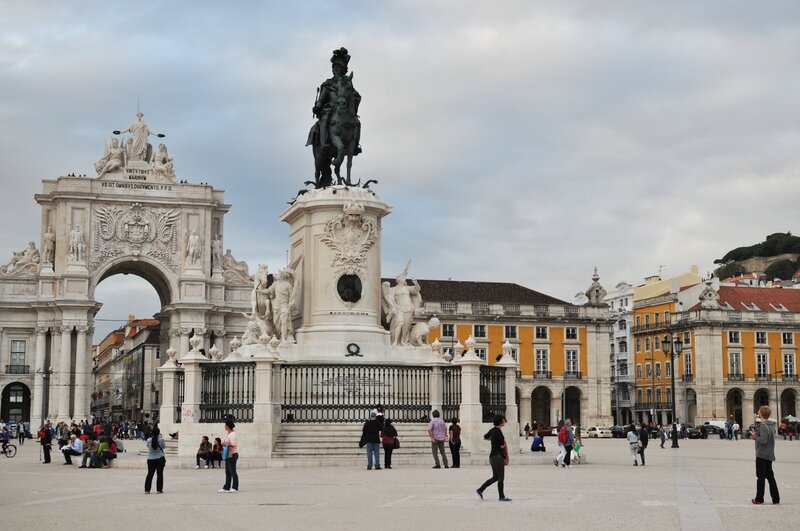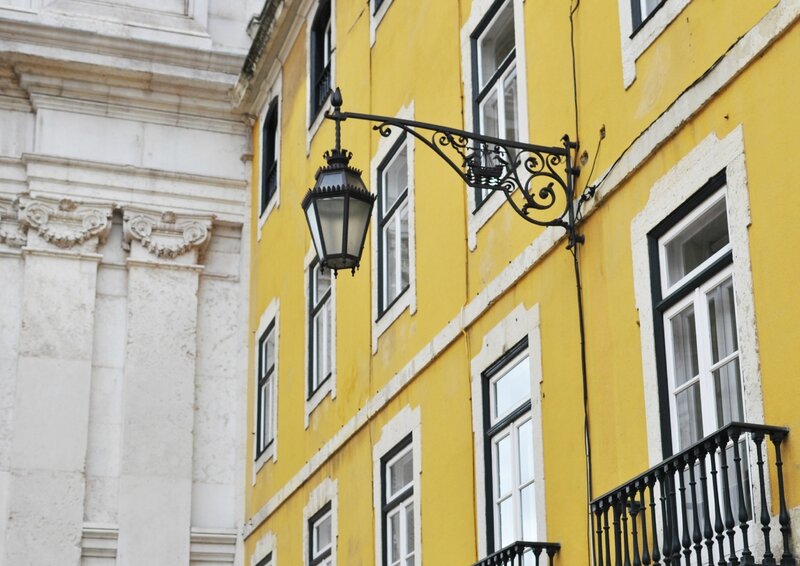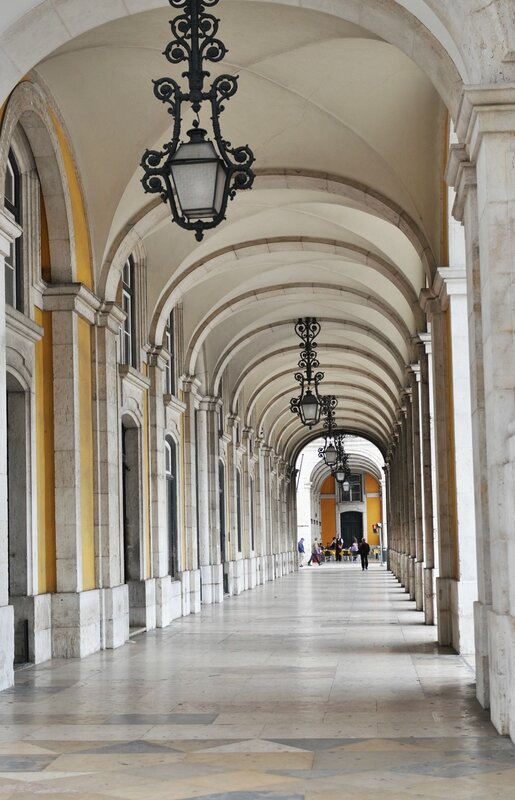 Lisbon tramways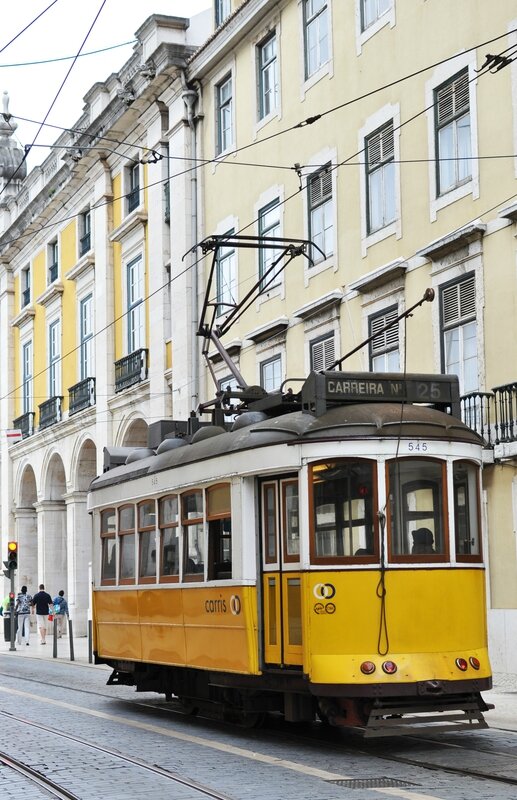 Jeronimo Monastery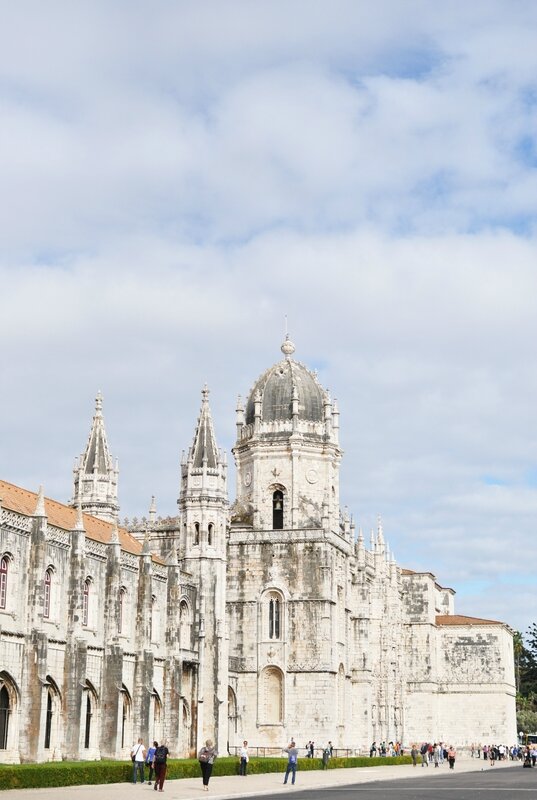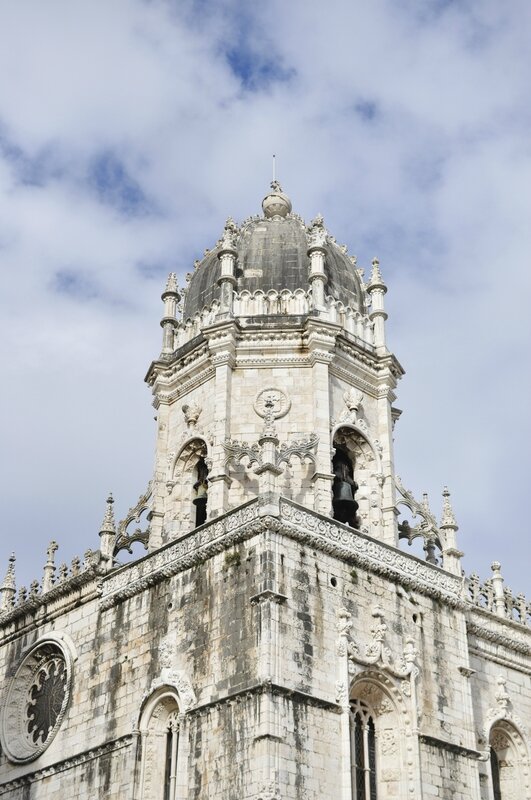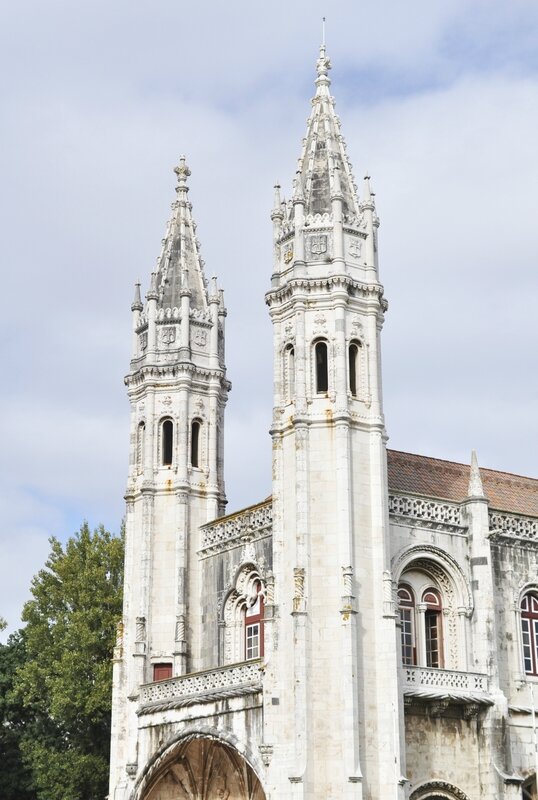 Belem Tower
Fernando Pessoa statue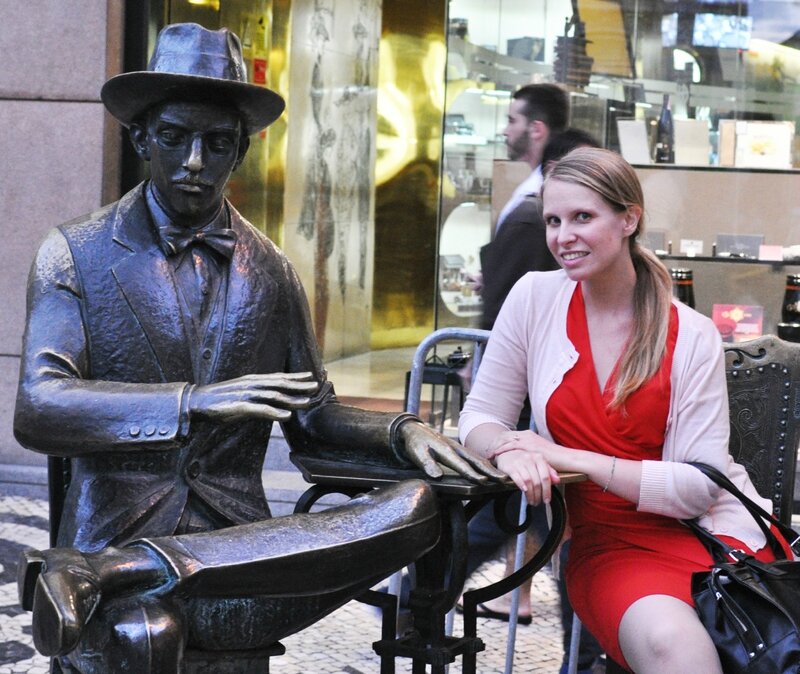 Cascais beach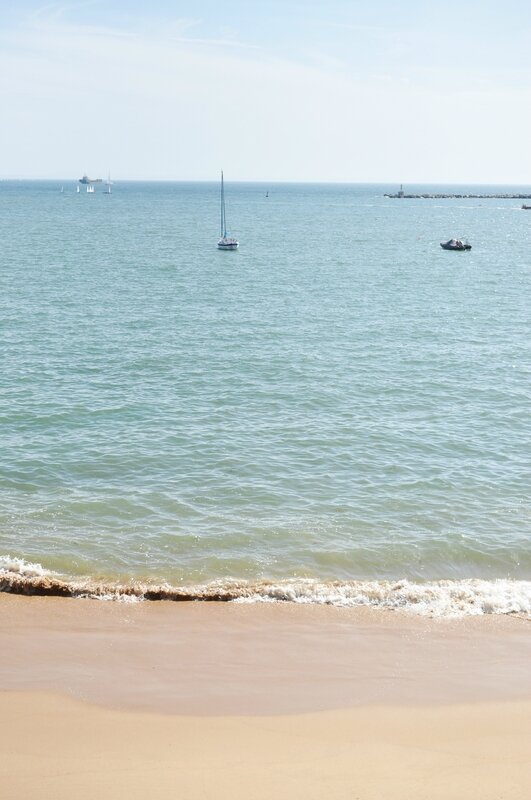 Lisbon from the highs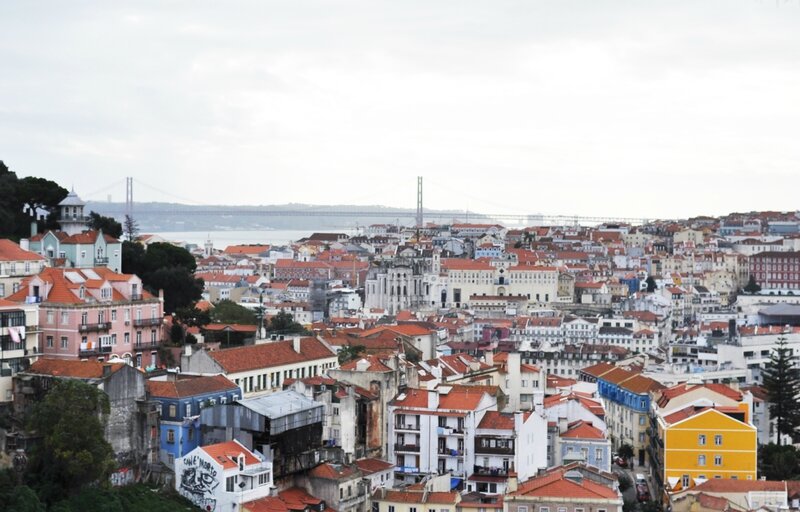 Lisbon from Baixa
Must-try food: Portuguese Cod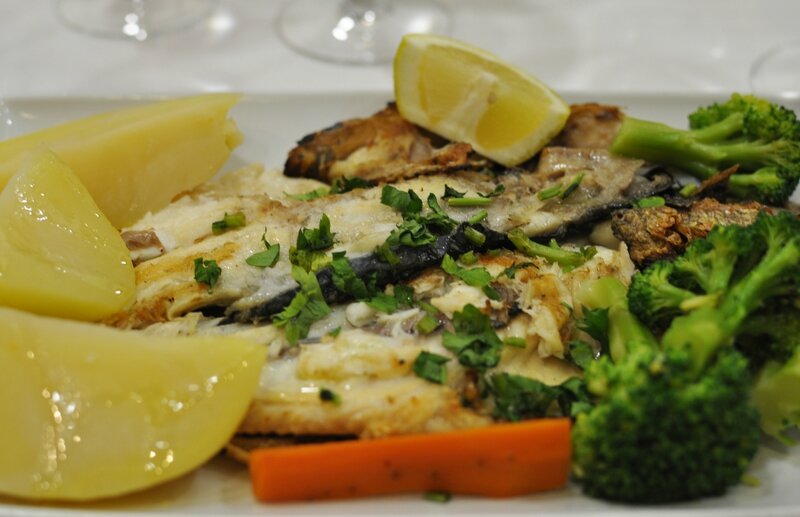 Sardines
Fresh fruits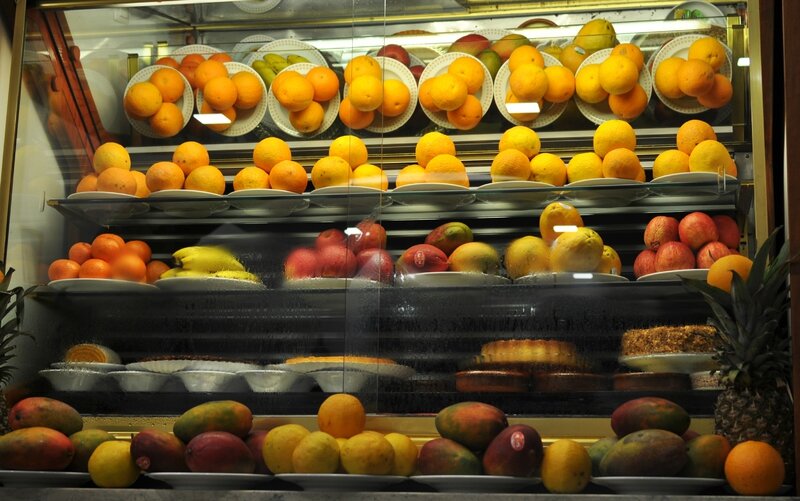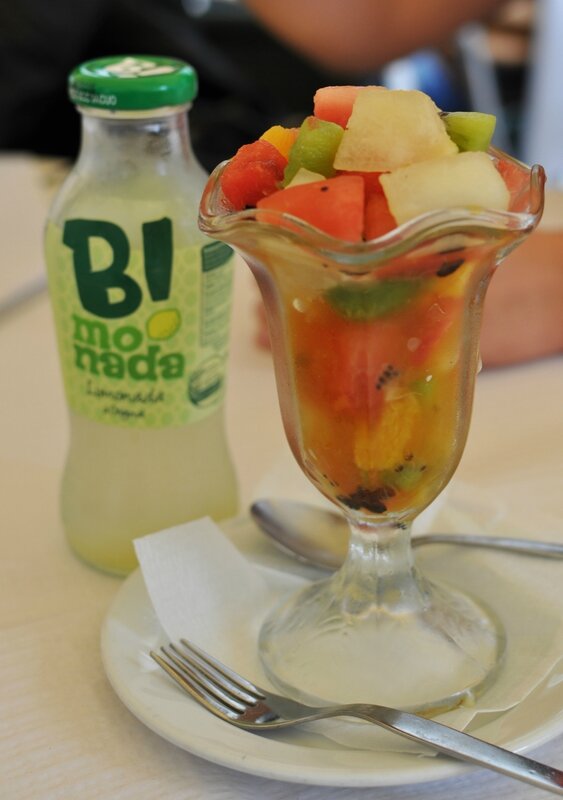 And the most reputated treat in town: pasteis de Belem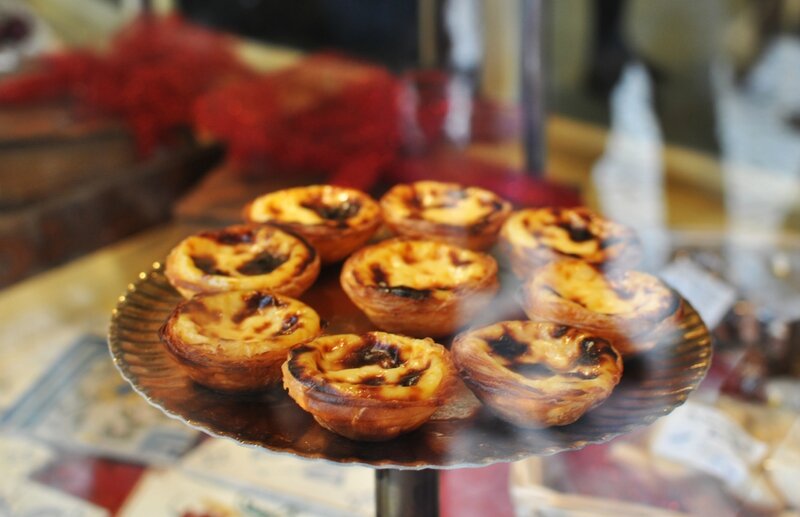 Now you know where to spend your next european holidays !
06.10.14
Sometimes typhoon strikes Tokyo and all you can do is staying at home, or trying to make your way to the Museum. This one, located in Odaiba, is the "Trick Art Meikyukan", dedicated to visual illusion in general and trompe l'oeil in particular. The point is to play with the background to get the more realistic picture - and it's not so easy, actually, but very funny.
Big kid playing in the Edo village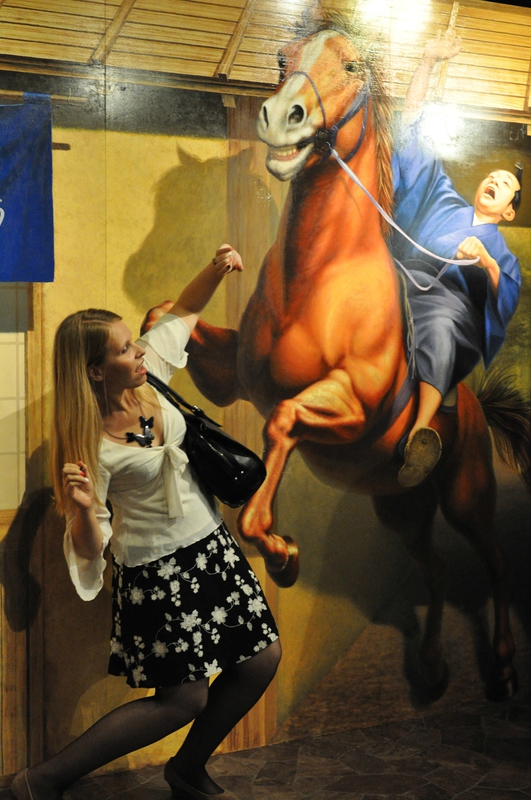 Ninja attack !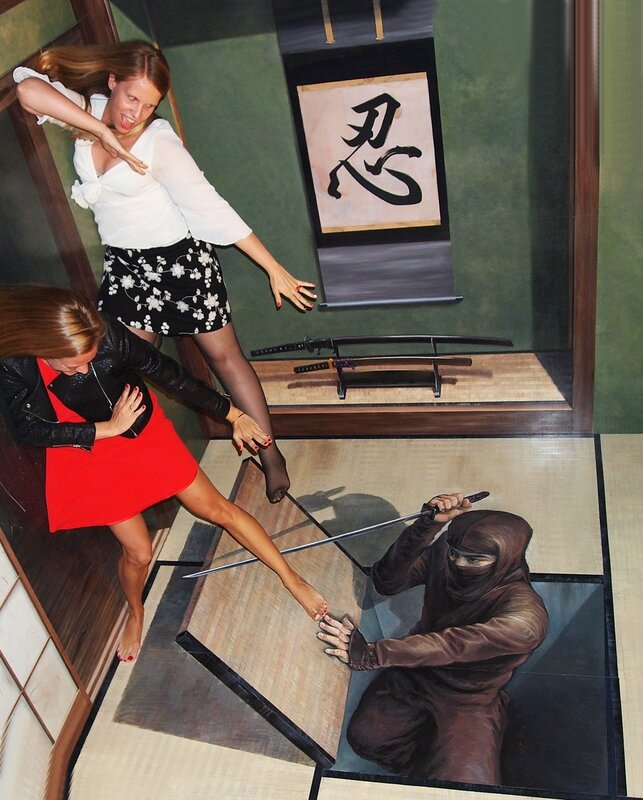 Japanese ghost stories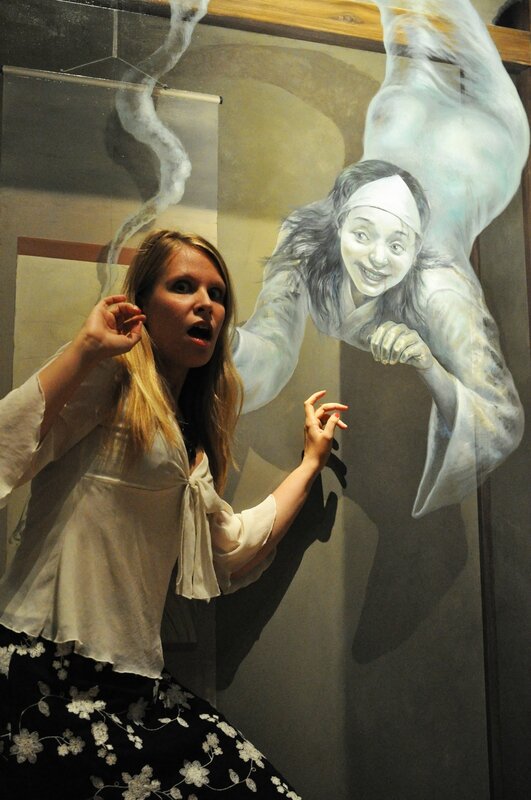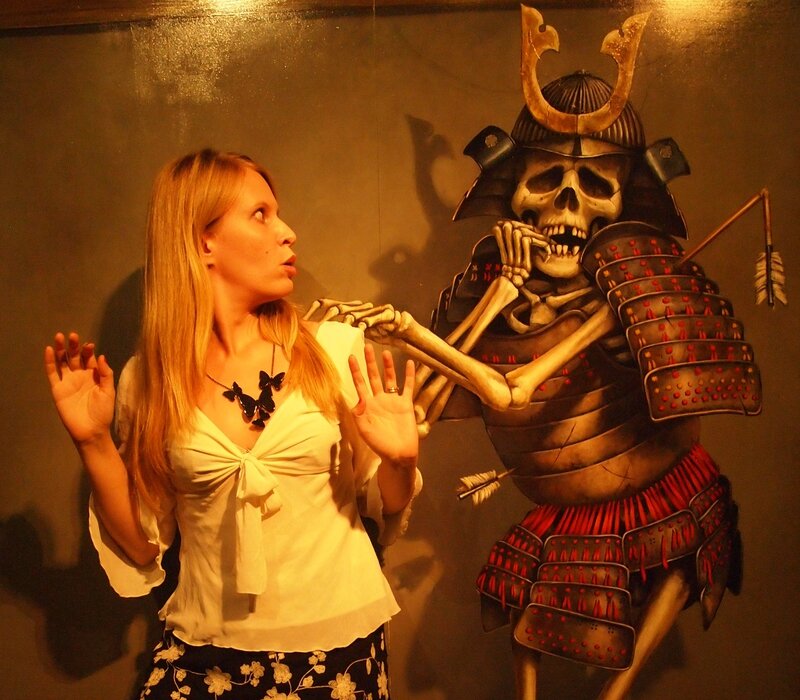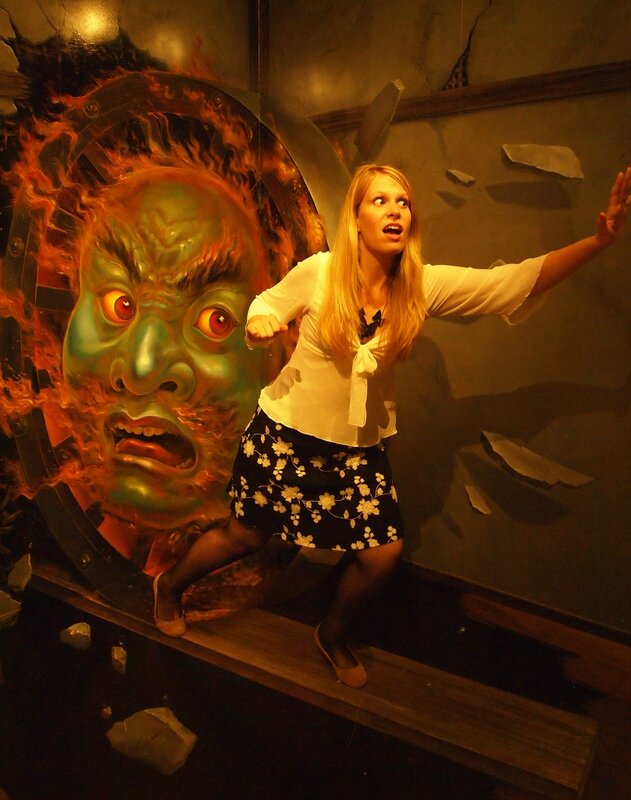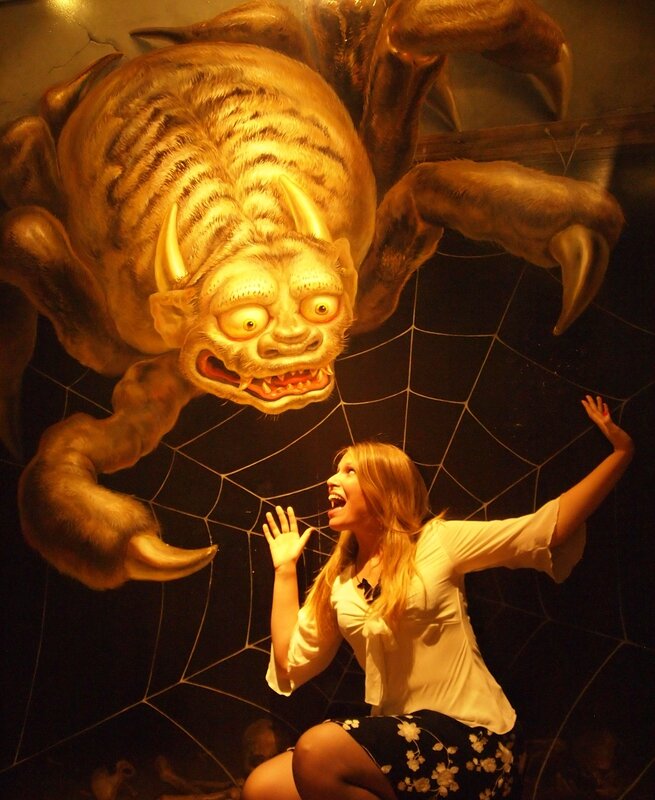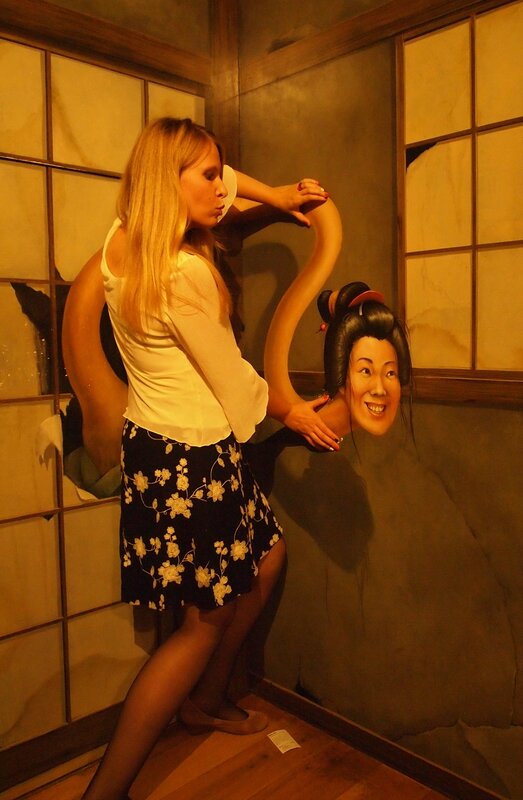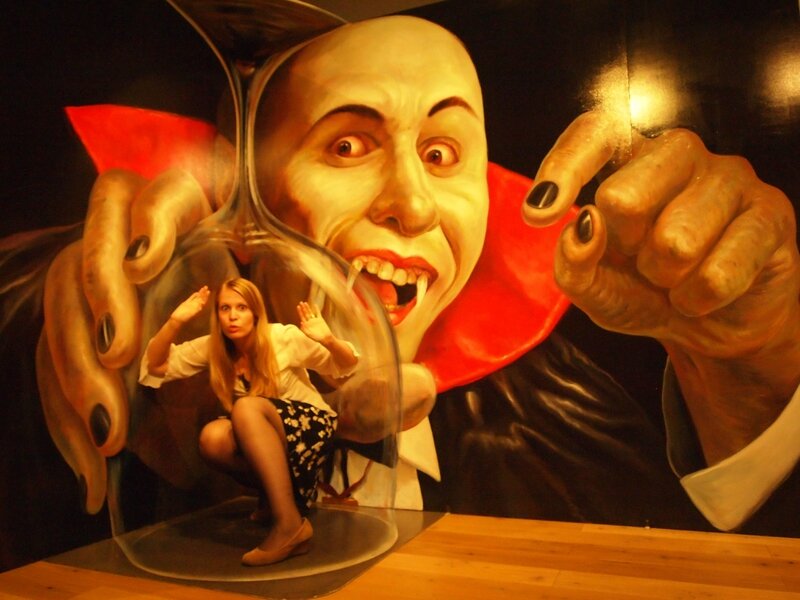 Jaws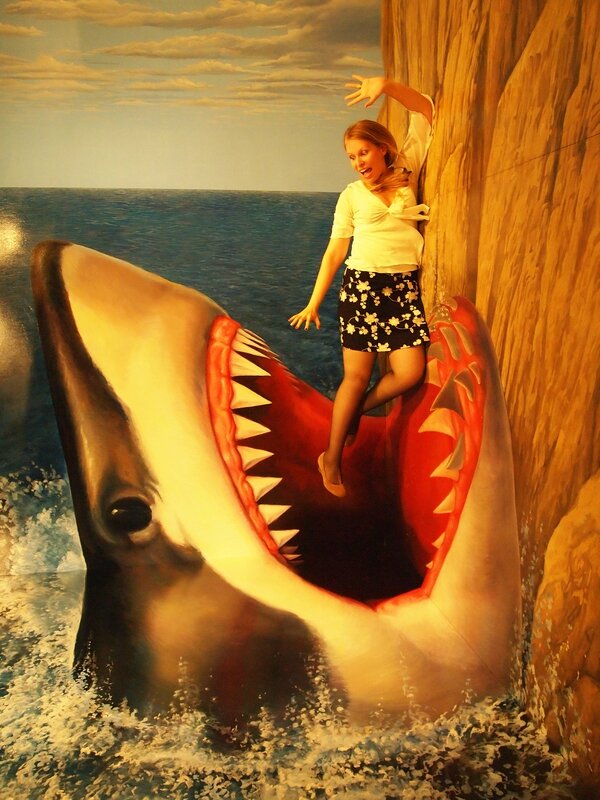 Jumanji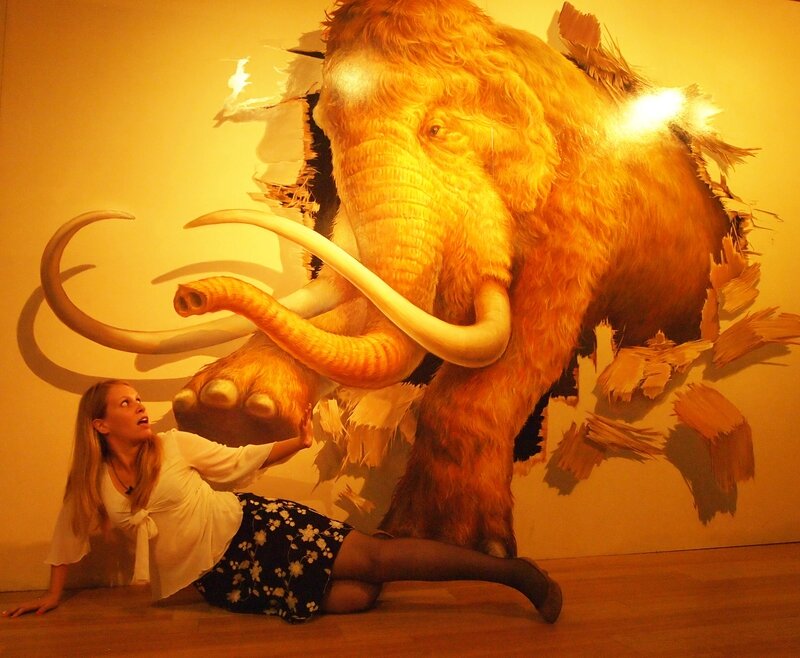 King-kong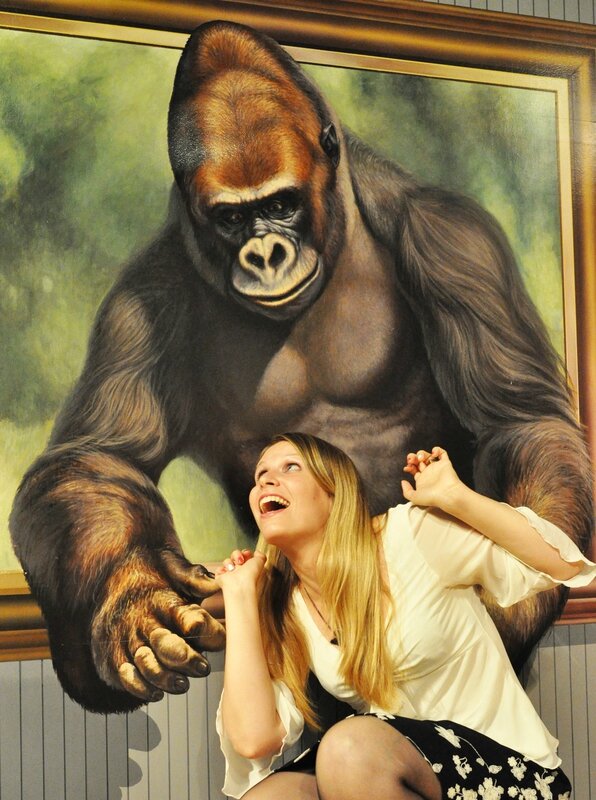 And finally, more friendly animals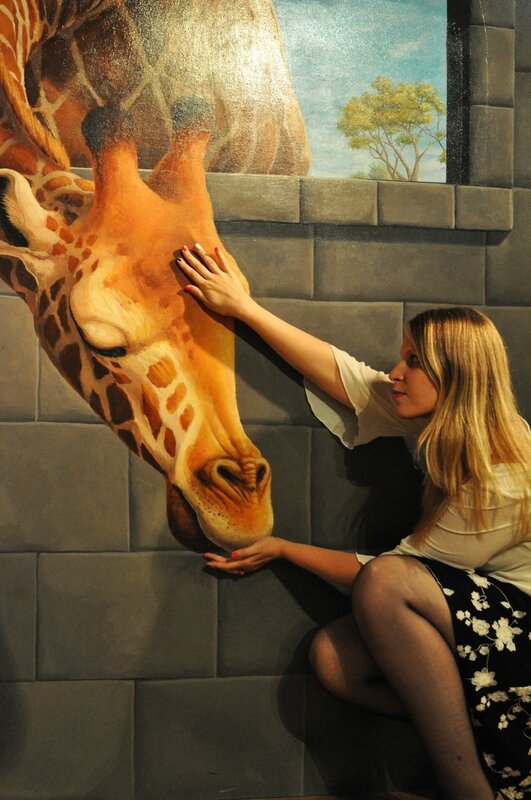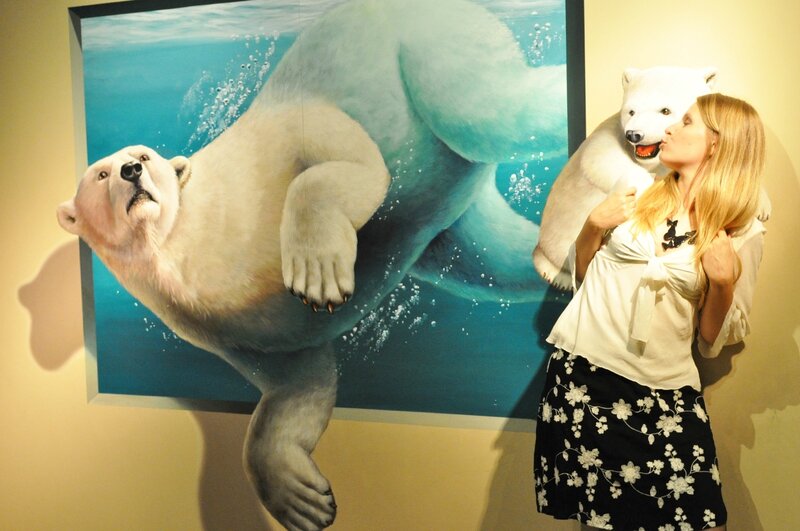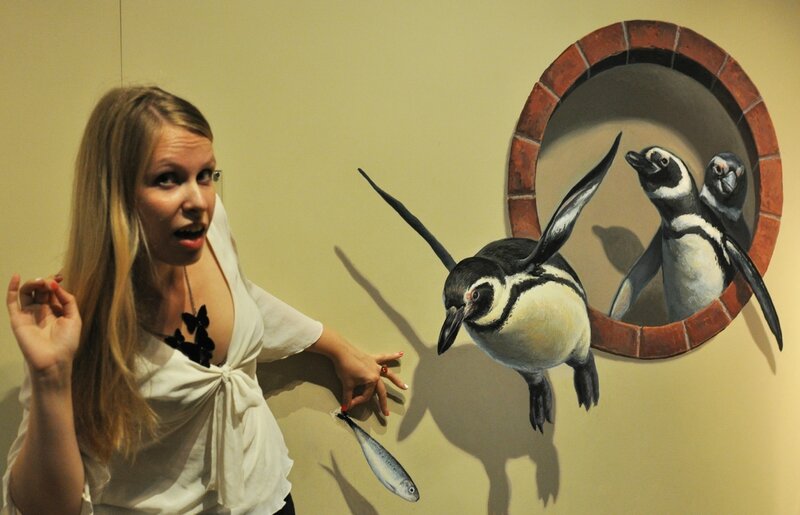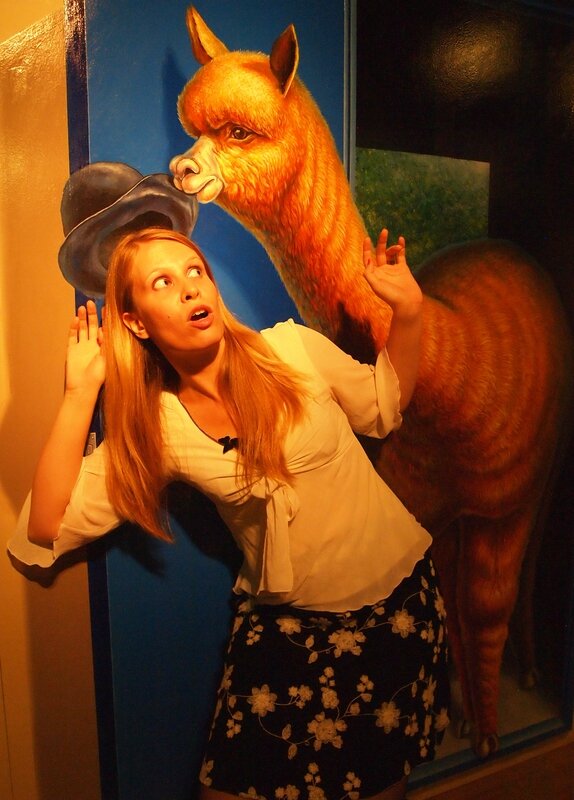 There's no age to have fun with trick art!
04.10.14
It's not the first time, and it won't be the last. DisneySea Tokyo is the "mature", "elegant" and "romantic" twin park of DisneyLand Tokyo (according to Japanese criteria). Difficult for me to agree with the "mature" atmosphere when Mickey Mouse and Donald Duck are dancing around me, but anyway. Compared to DisneyLand Paris, DisneySea Tokyo is definitely more beautifully decorated, with a steampunk flavor in the volcano area and a very pretty seafront. Two rides are named after Jules Verne ("Journey to the Center of the Earth" and "Twenty thousand feet under the Sea"), the Little Mermaid cave is wonderful beyond words and the Da Vinci area, with its astrology tower and giant pendulum, is fascinating. So Mickey Mouse apart, I just love DisneySea.
Another beautiful day in Tokyo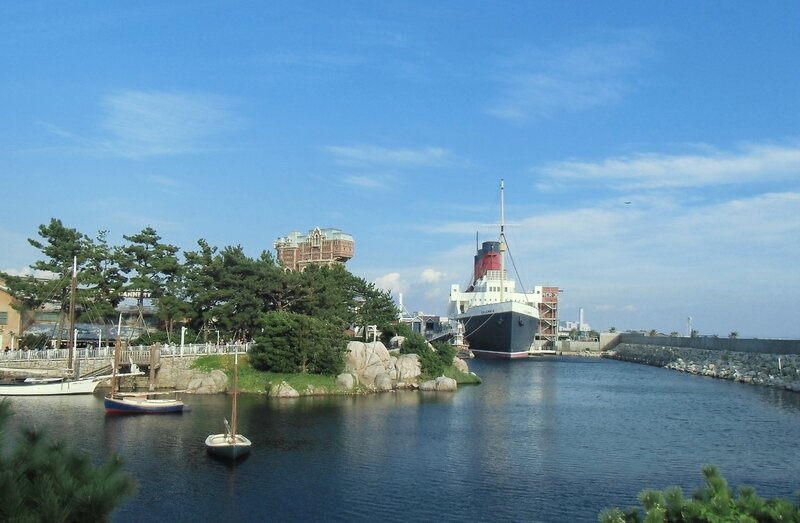 Welcome to Agrabah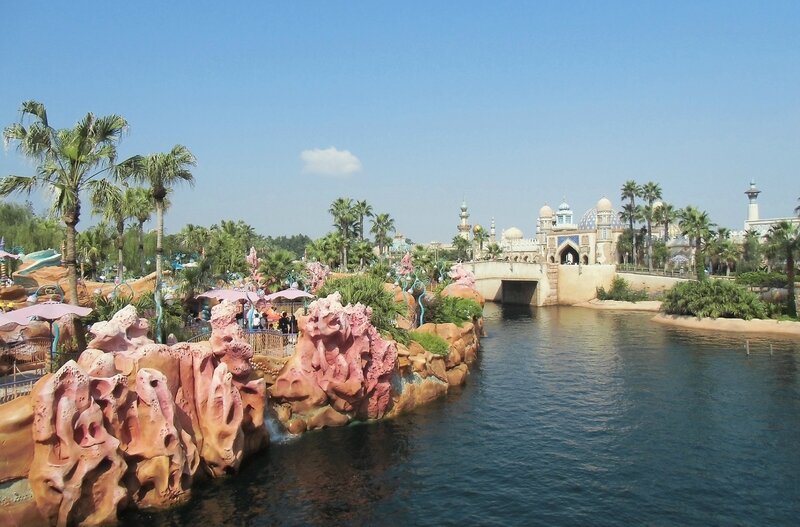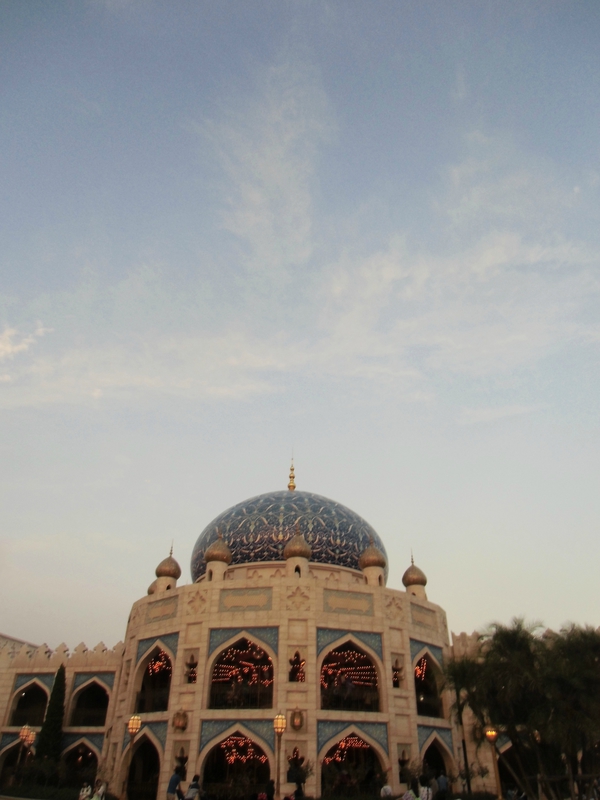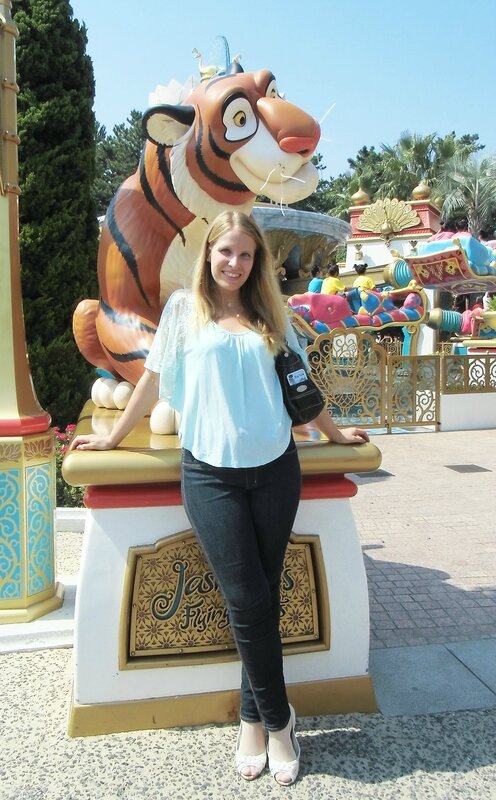 Little Mermaid's castle under the sea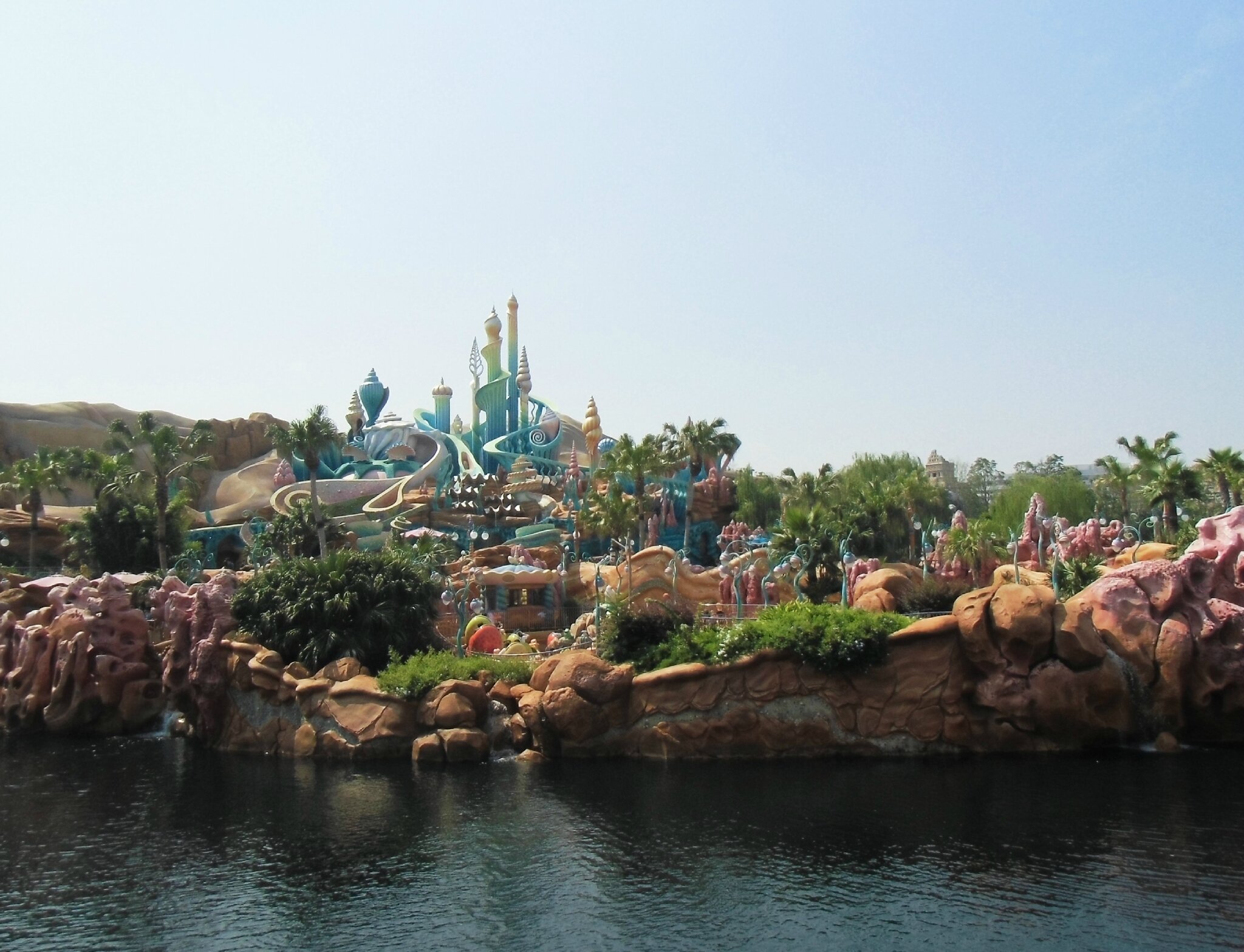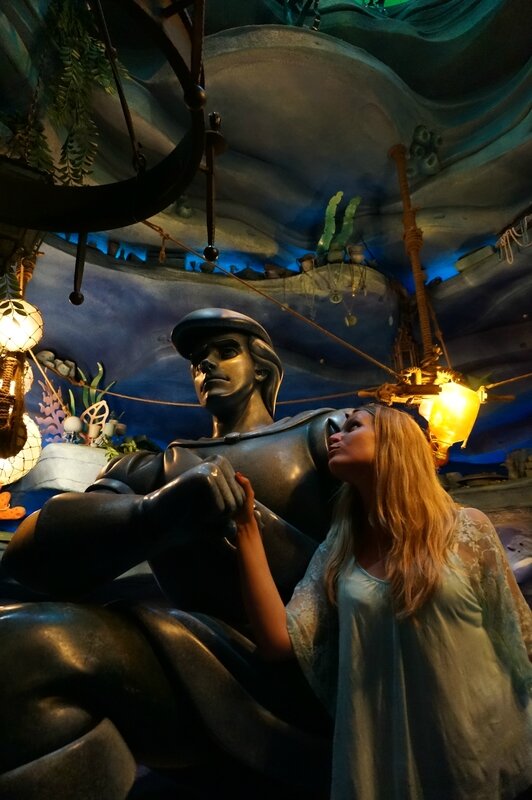 Inca city of mystery
Jules Verne's legacy
The village by the sea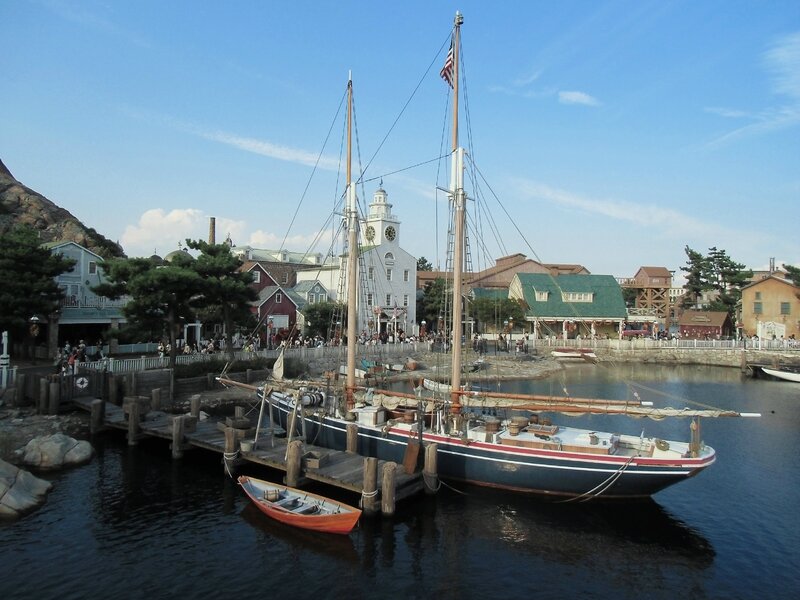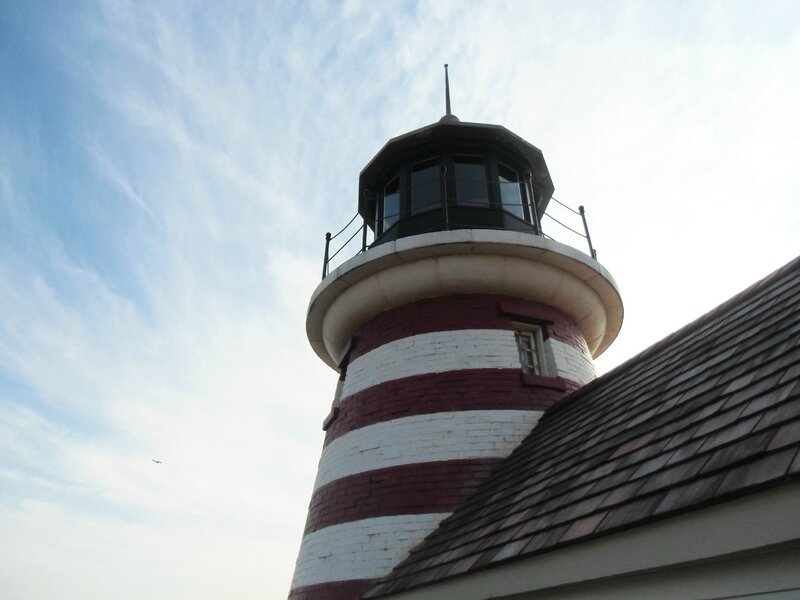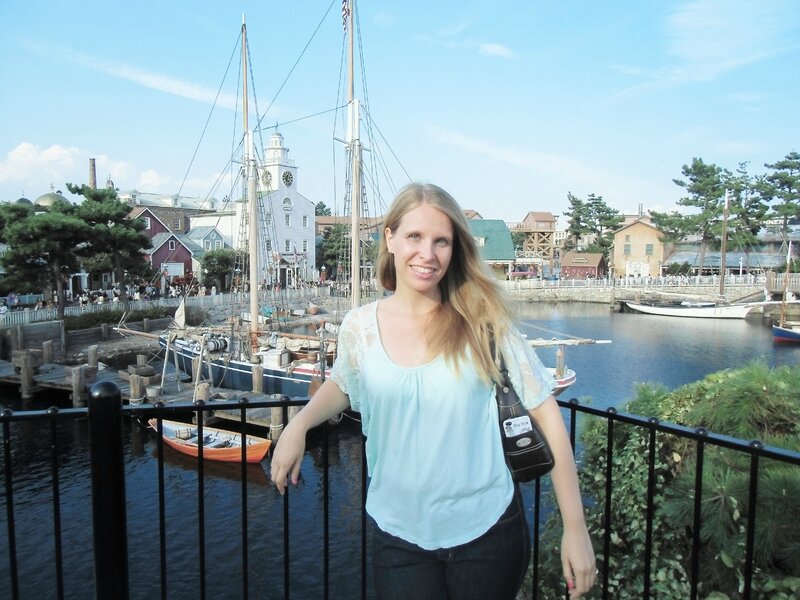 The Pirates' halt

Ready for Halloween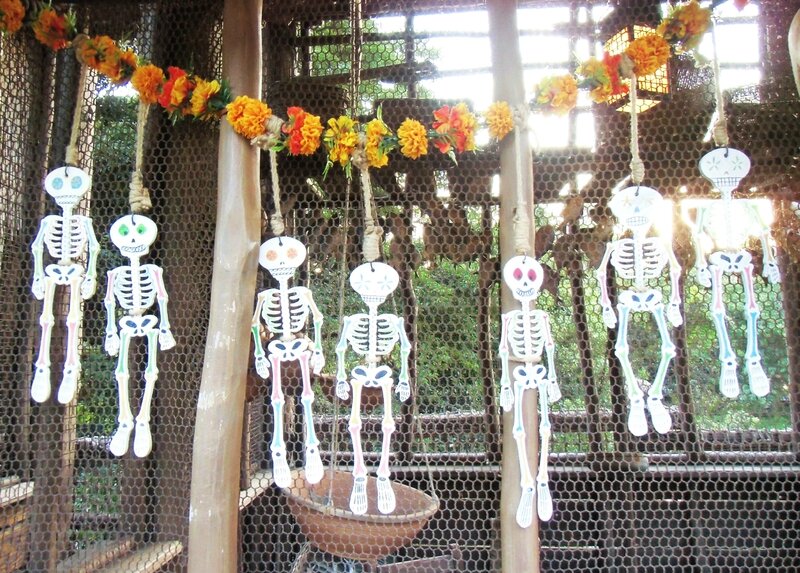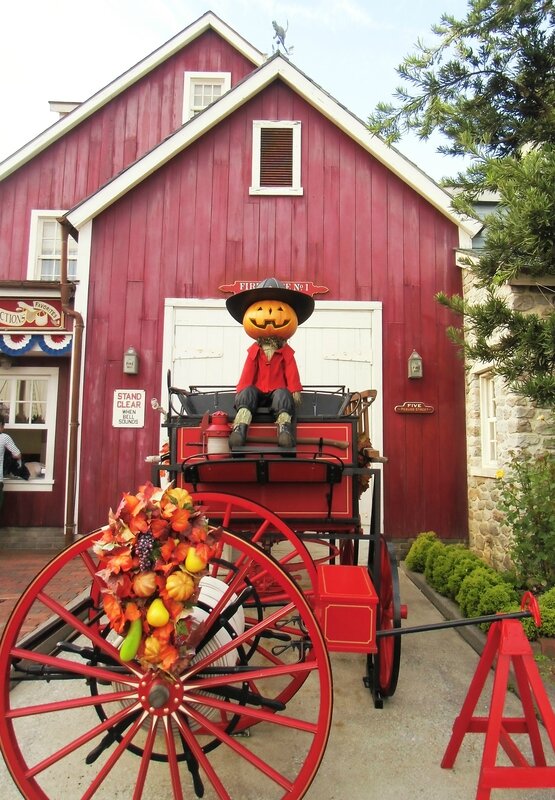 DisneySea is a fabulous place to spend time with your girlfriends. Don't miss the opportunity to go.
23.09.14
Aquarium made Art : that's the concept of this amazing exhibition at Coredo Building in Nihonbashi, Tokyo. Moving, multicolor art made of water and light, and thousands of living goldfish. Remember this mesmeric moment in Disney's Fantasia, when you found yourself floating among fish on Tchaikowski's melodies? We're not far from this feeling.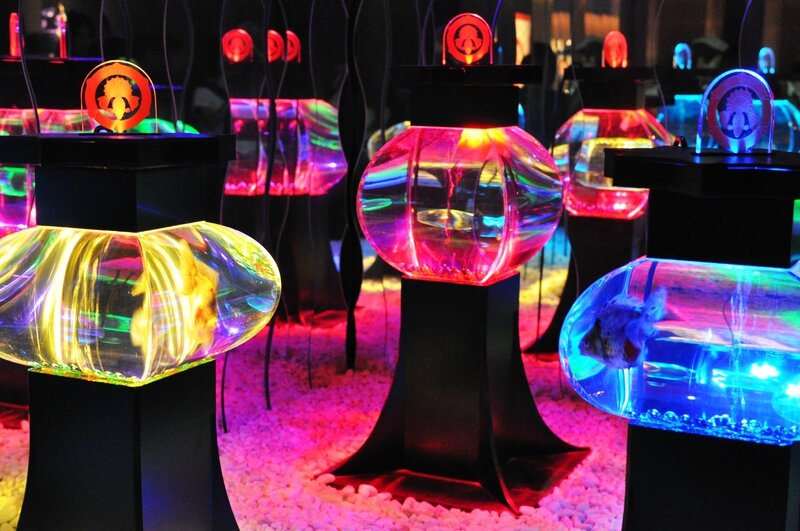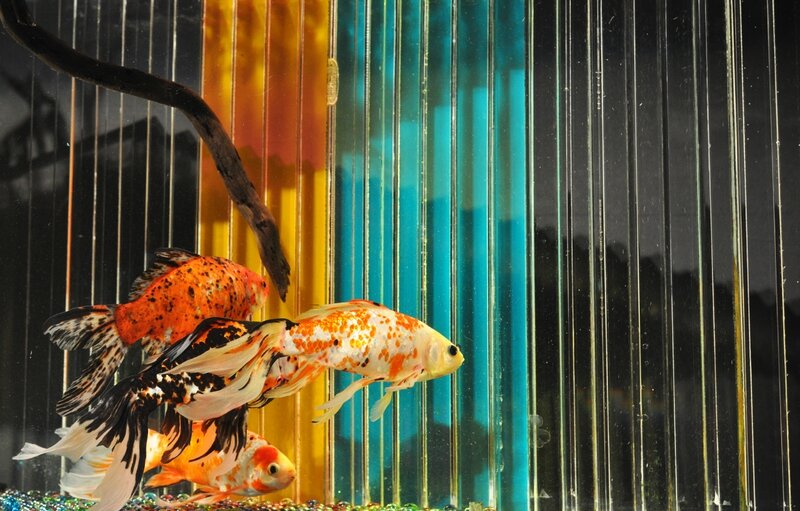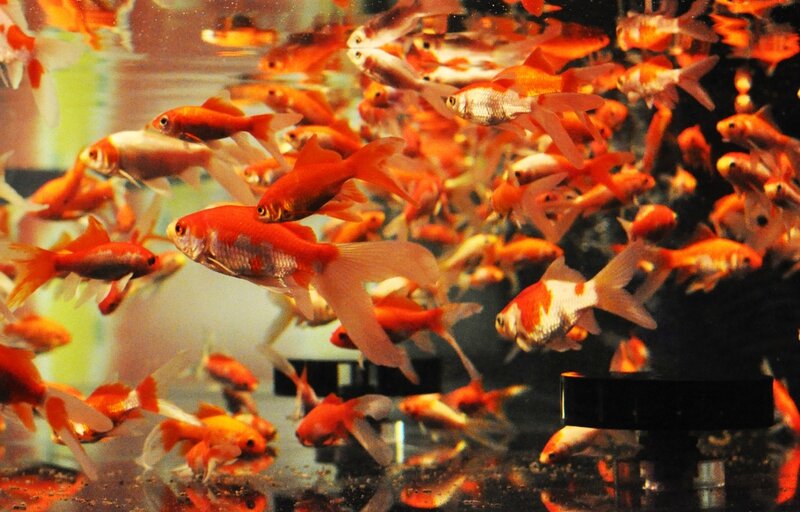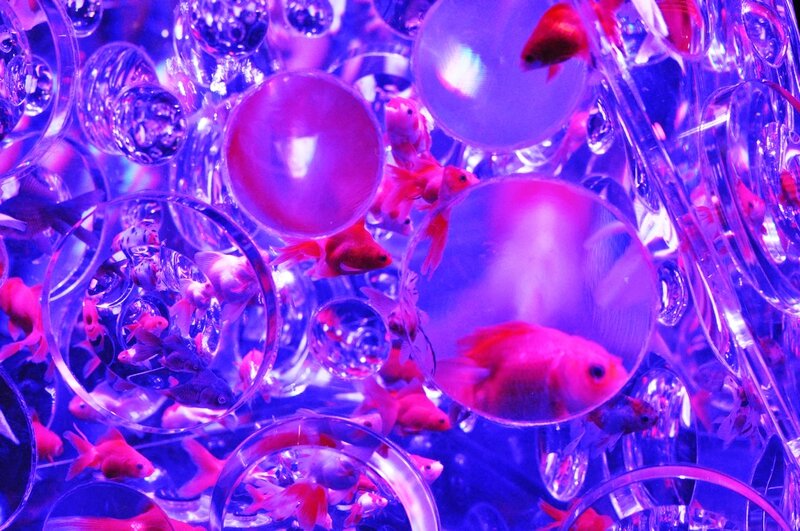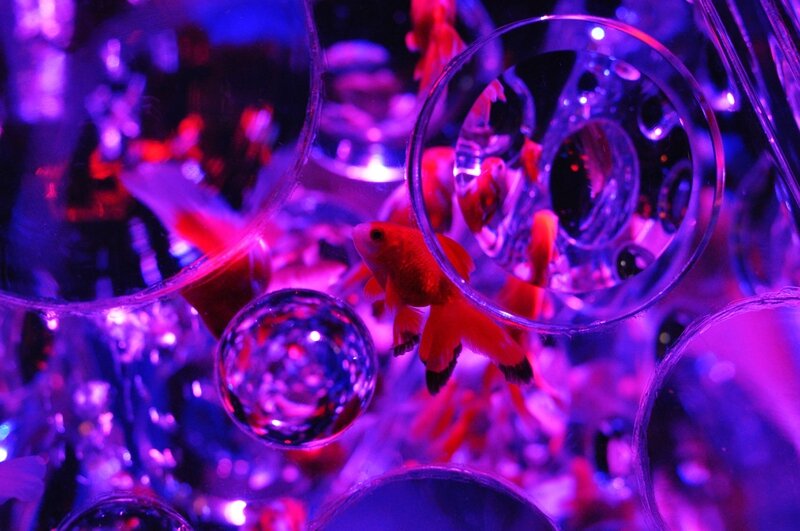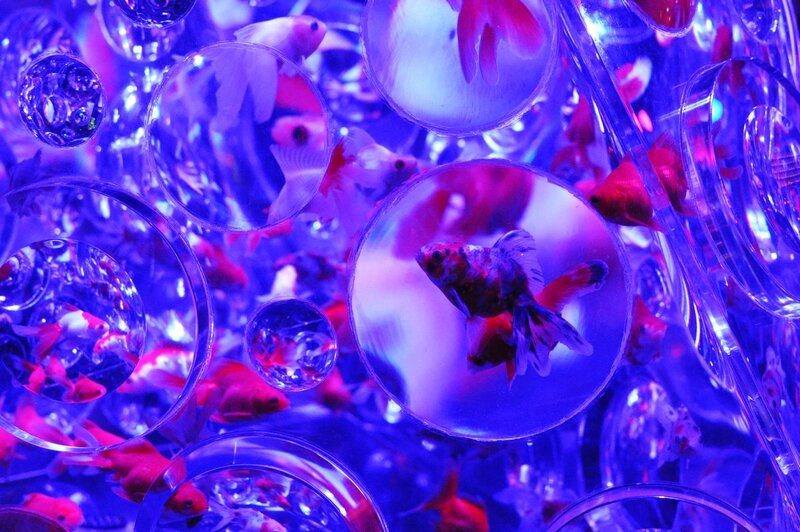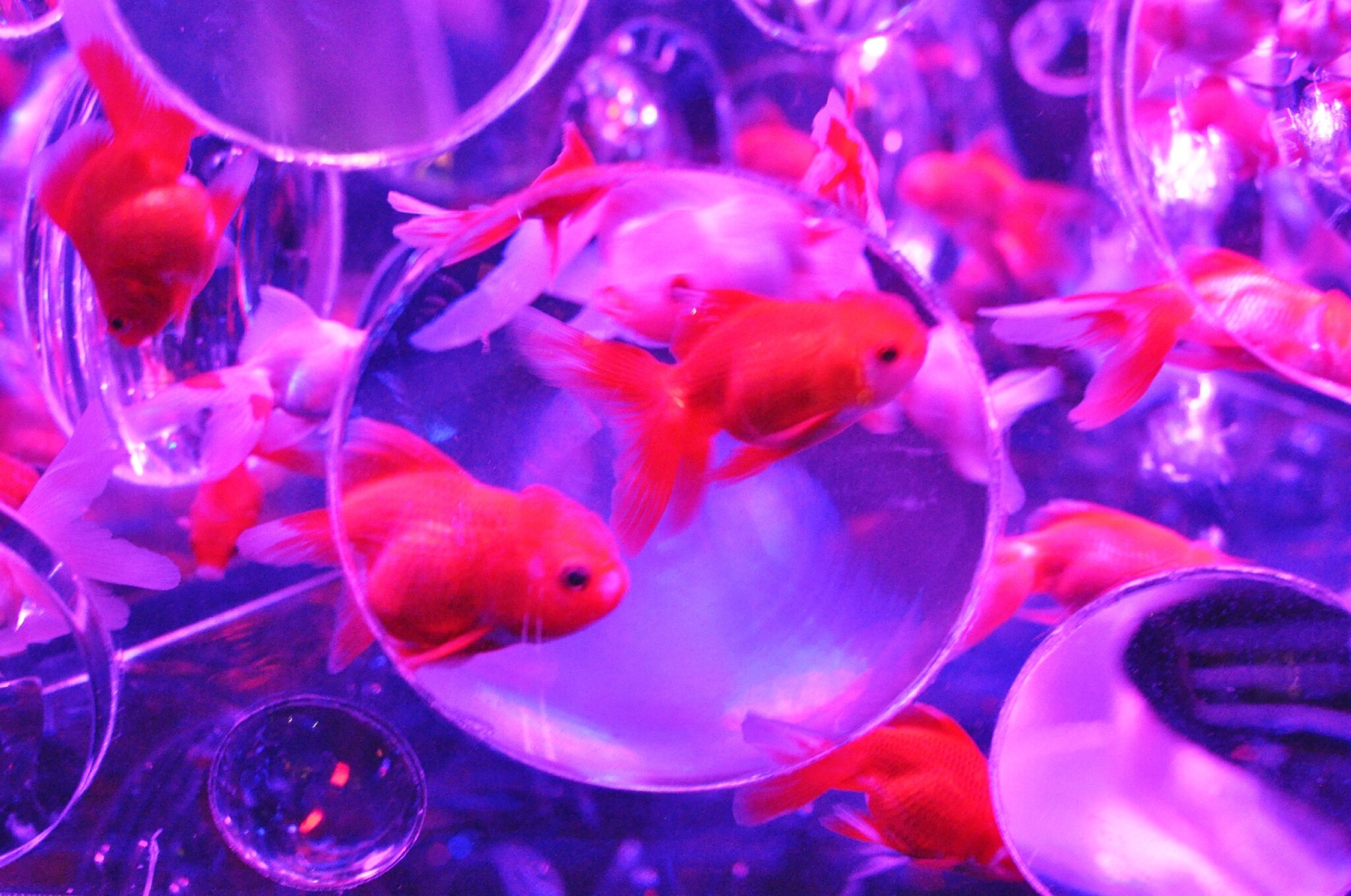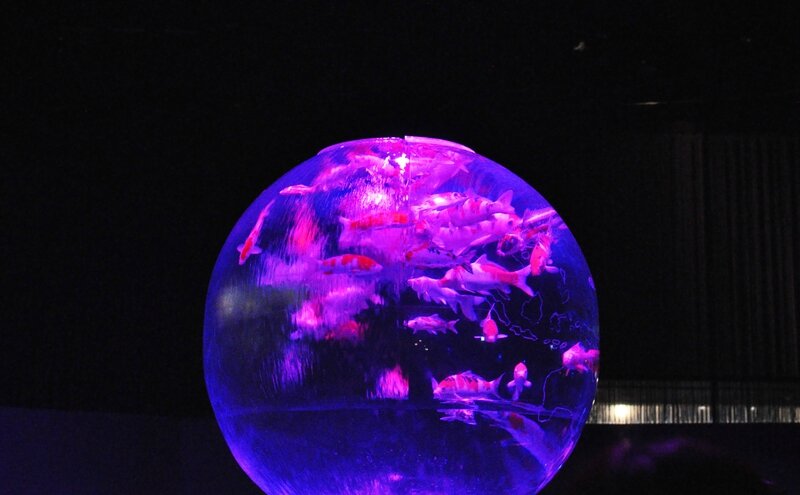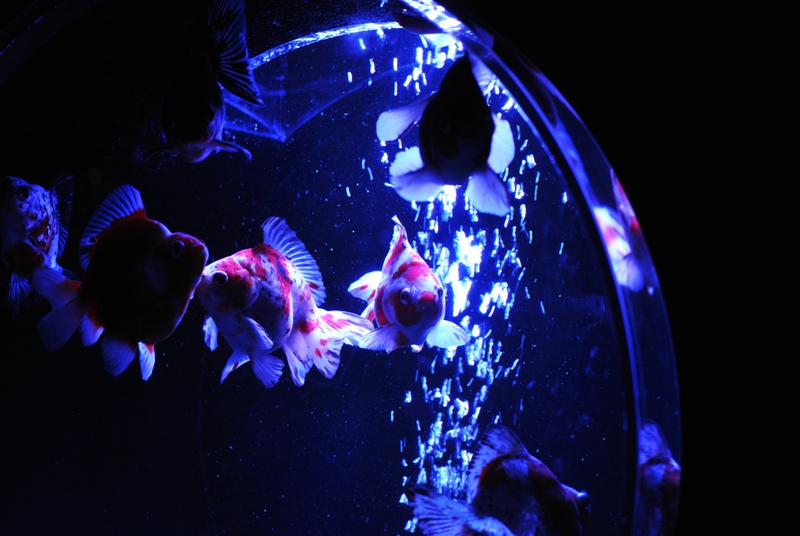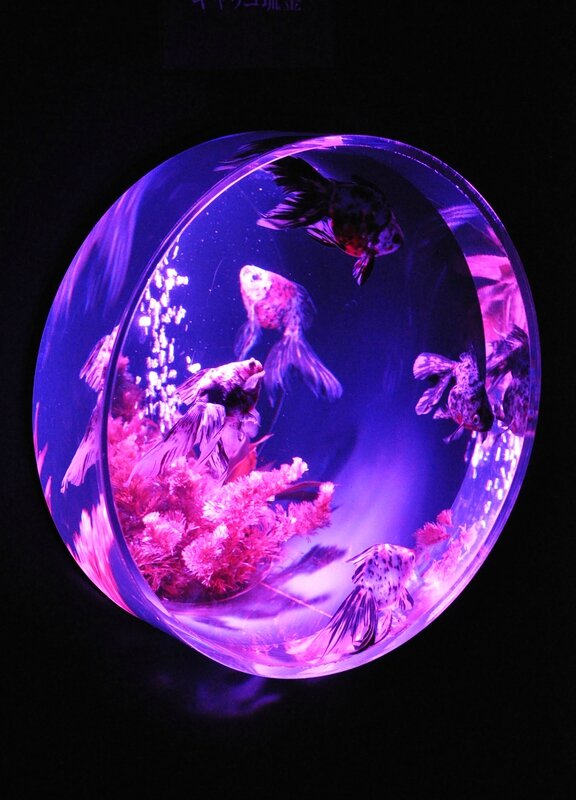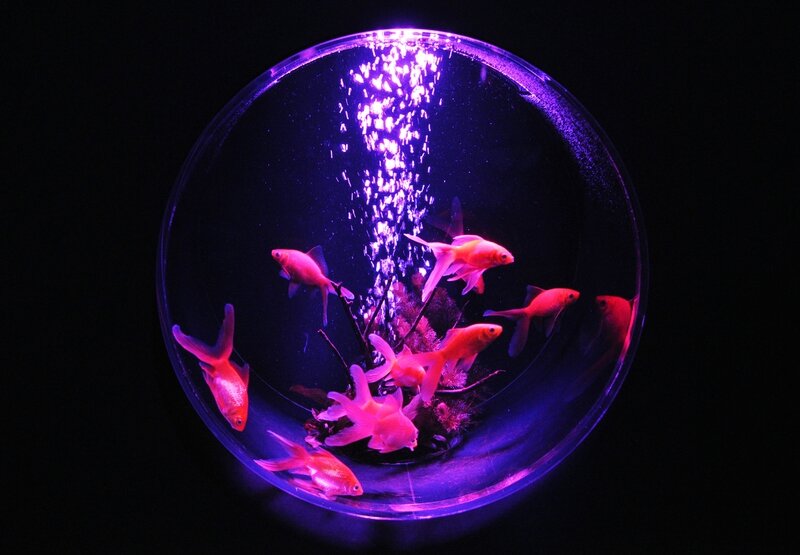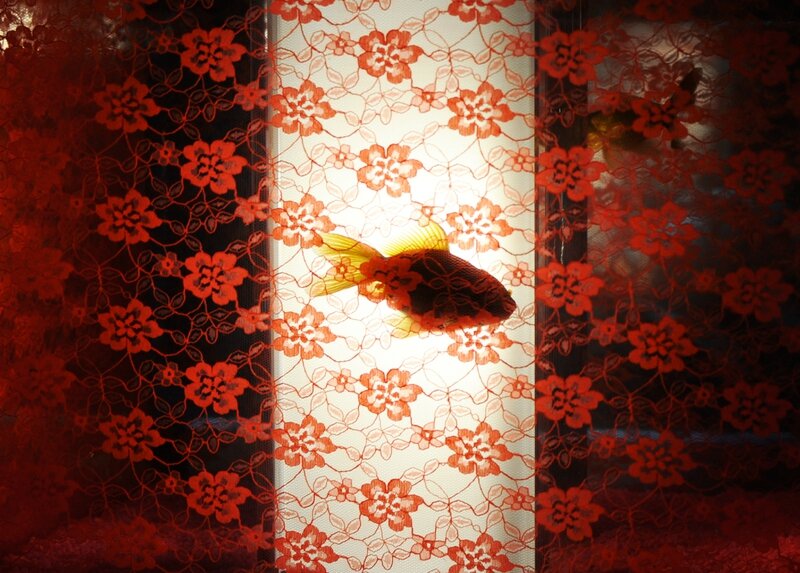 It seems that Hollywood is the year's leitmotiv. After my initiation in Broadway, the red carpet was calling me. Welcome to the Tussauds Wax Museum in Odaiba, the leisure island located in the Southern area of Tokyo, where you can chill with your favorite movie stars.
The last time I visited a wax celebrities museum, it was the Grevin Museum in Paris, a long long time ago when I was a kid. I don't know if the rules are still the same but at that time, it was forbidden to come close to the statues and to touch them. But at Odaiba's Tussauds, you can hug them, kiss them if you want. More fun and definitely better pictures. Here is a selection of my favs.
The kid inside me is flying high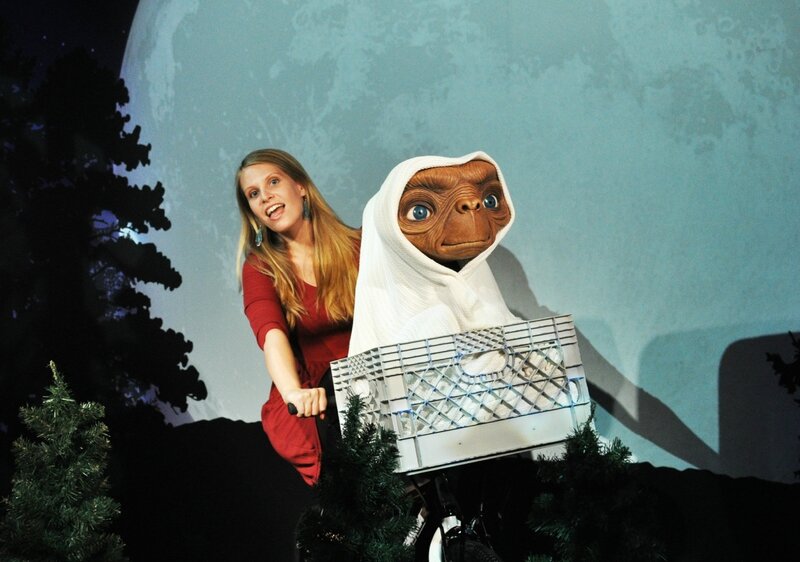 Hi Audrey, I went to the real Tiffany shop in New-York City just for you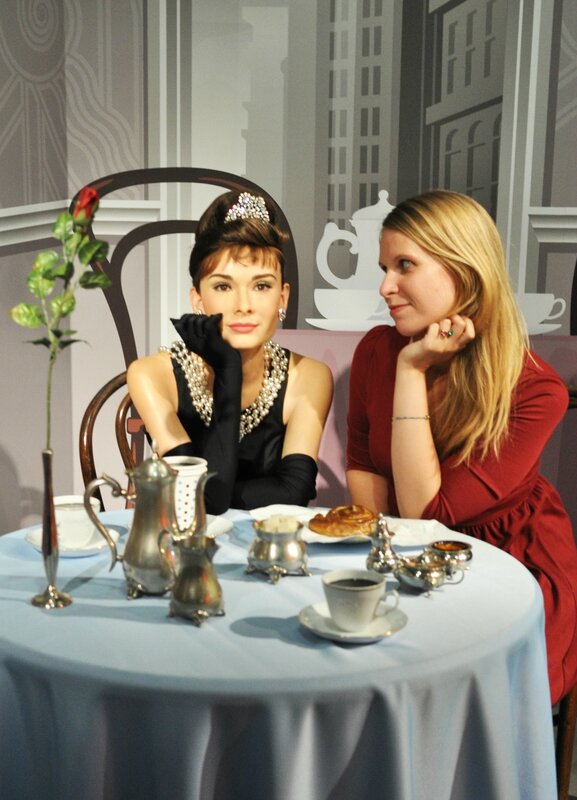 There's nothing like a nice ride with Tom to discover a new city
Gentlemen prefer blonds like my friend Marylin and me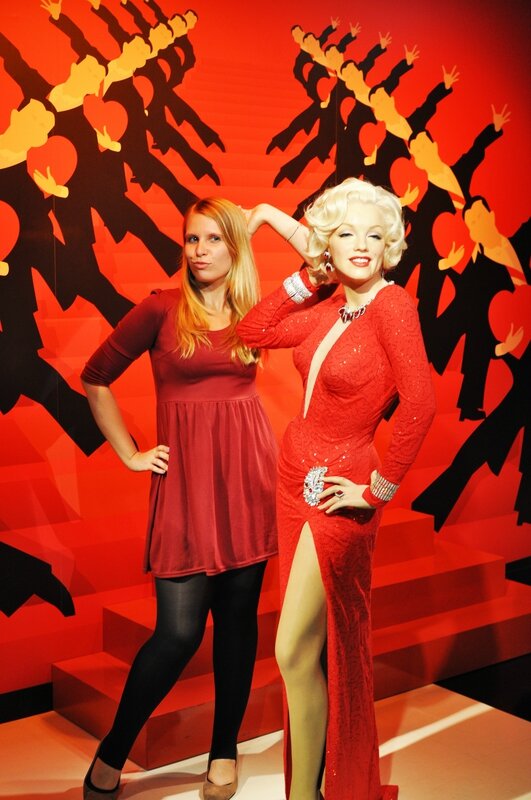 Sharing secrets with Lady Gaga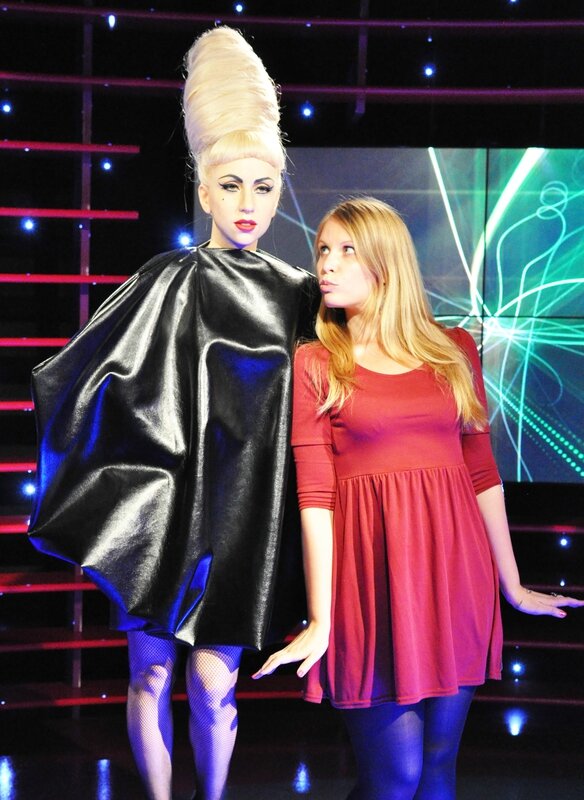 Beyonce shows me how to dance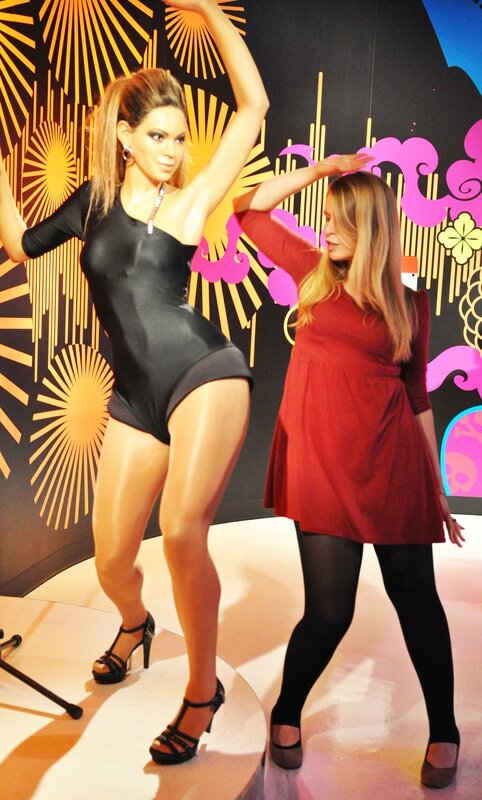 Then I'm 13 years old again.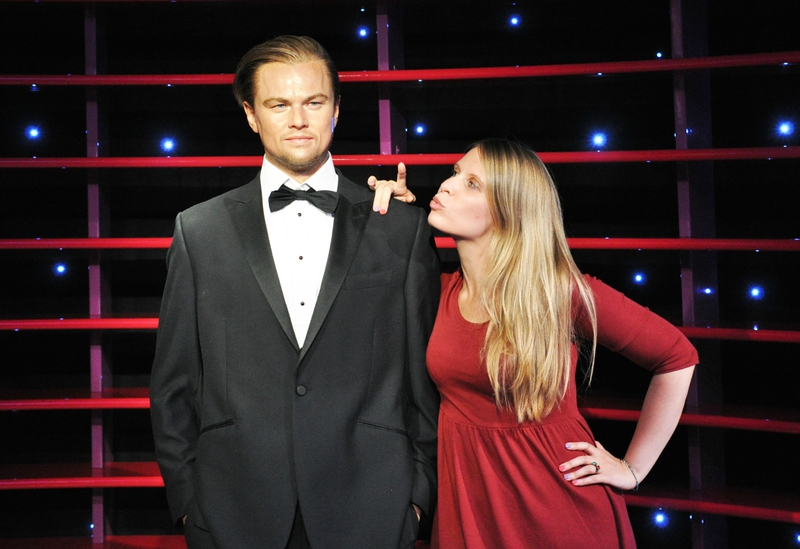 Madonna looks younger than me but anyway.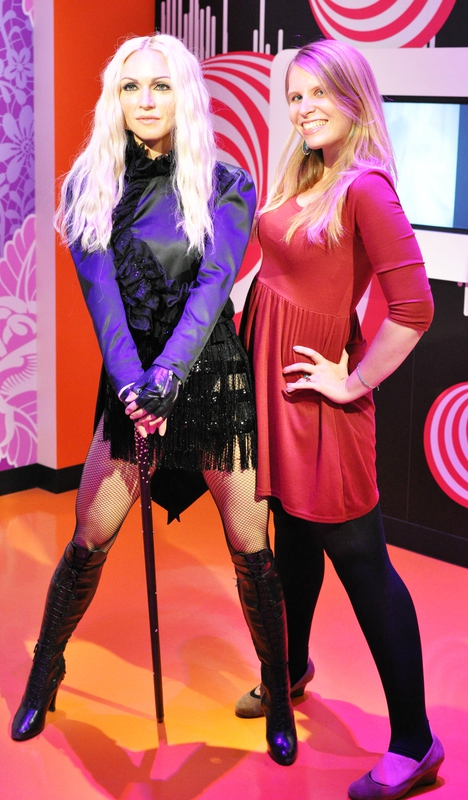 Taylor Swiftn, the latest of my blond glamour friends
10.09.14
Sometimes, when you need to remember why you settled so far from your roots, there's nothing like a beautiful skyline. In Tokyo, the best spot to contemplate the glow of the city in the fading sunshine remains Odaiba's beach. Admire the gracious arch of Rainbow Bridge. Watch the stars and the party boats come out. Feel the beauty all around. And remember why you stand there.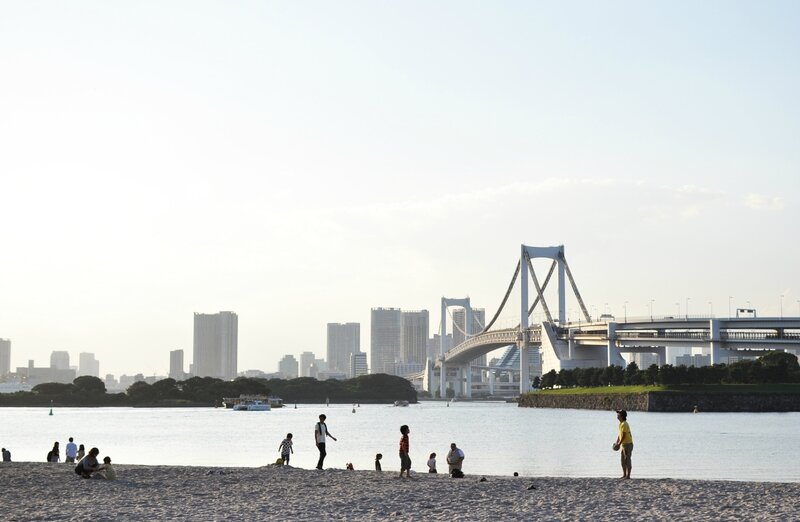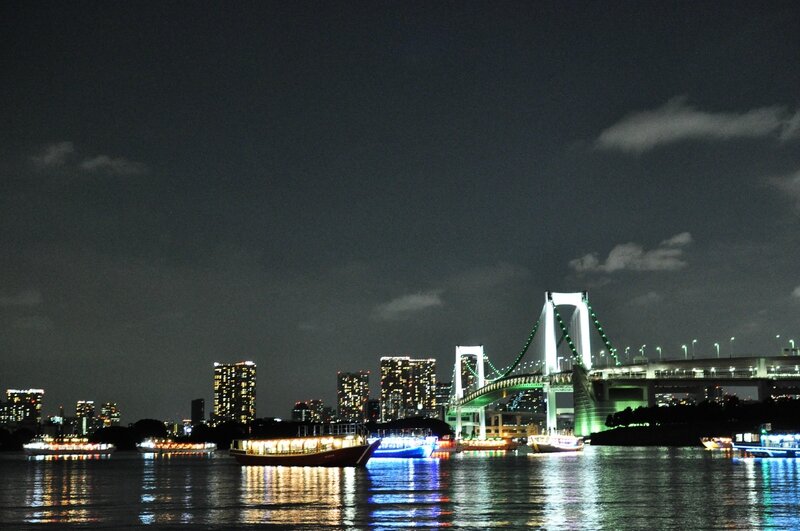 06.08.14
Nagano: for me, it will always be the Winter Olympics, an eternity ago, when I was a child. White snow storms on the TV screen; freezing French reporters lost in translation. But in summer, the area of Nagano looks as green as Ireland and smells like holidays. Just as the French countryside I used to go in vacation with my family.
Hello, holidays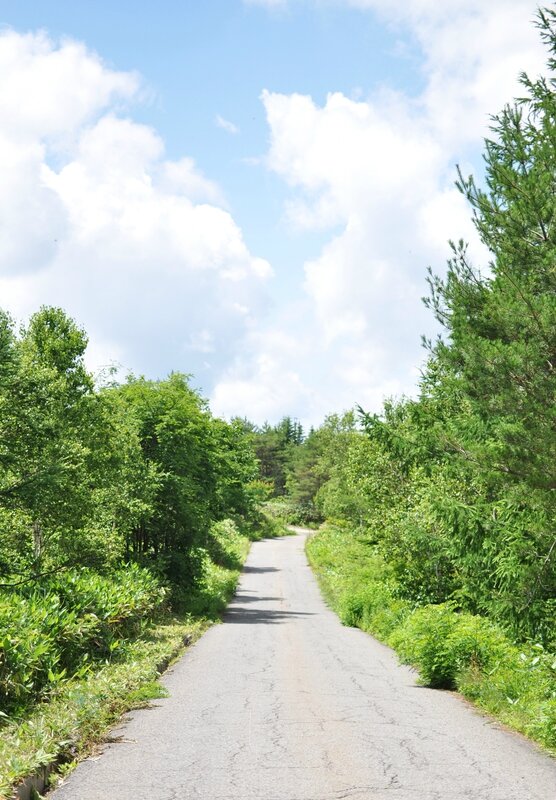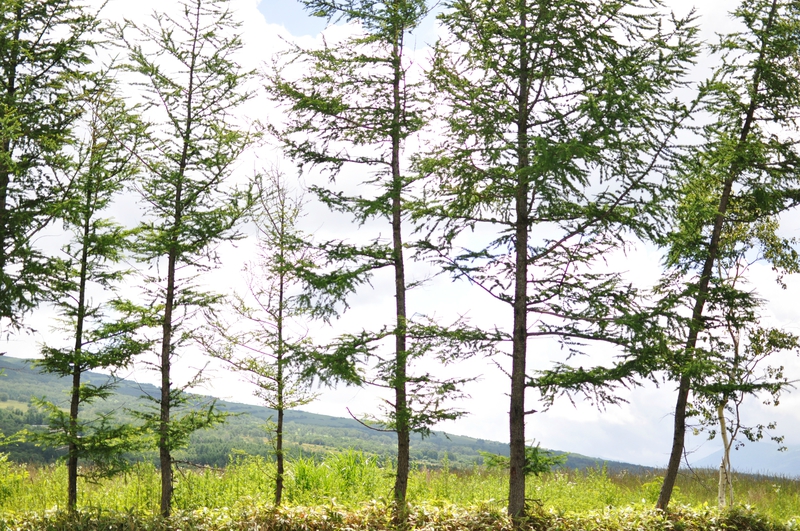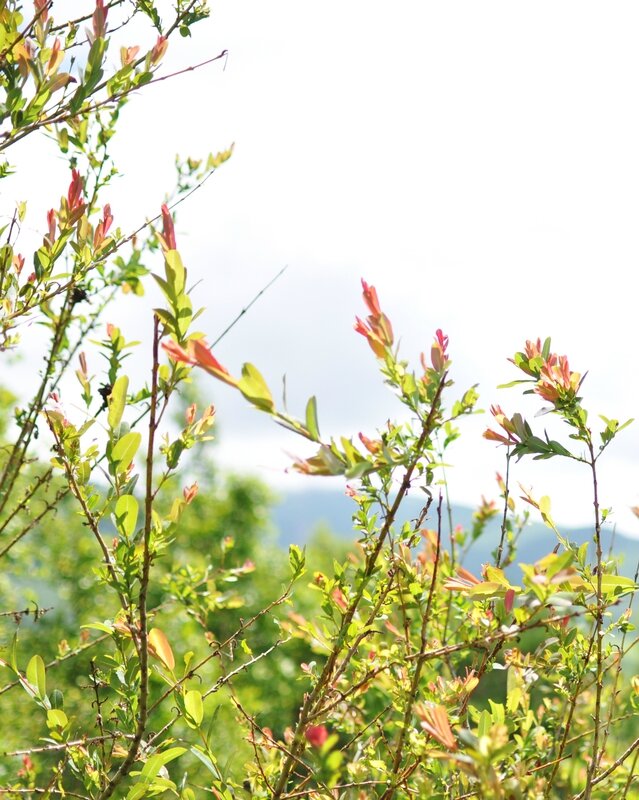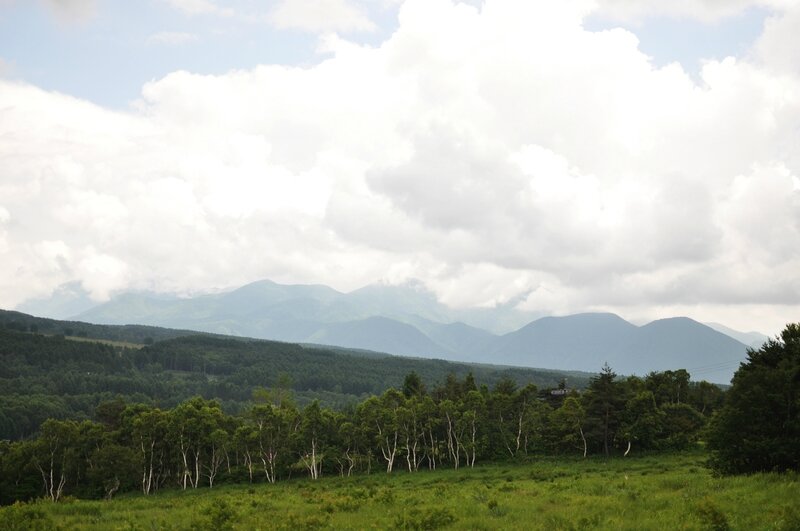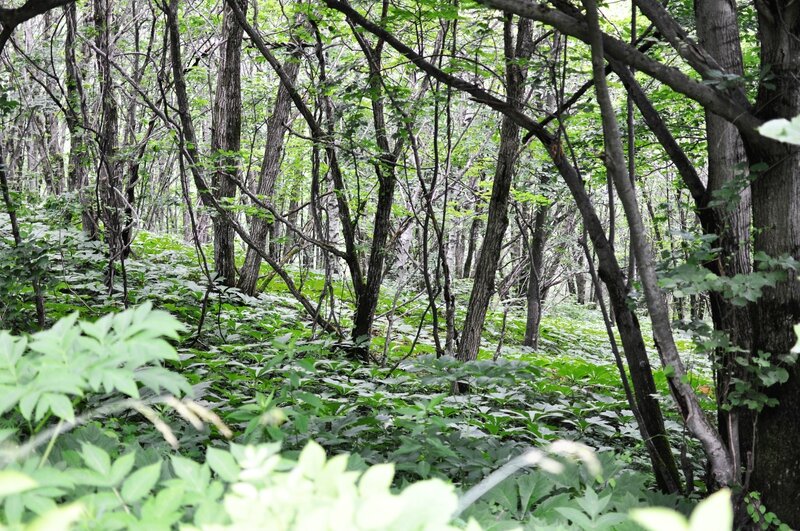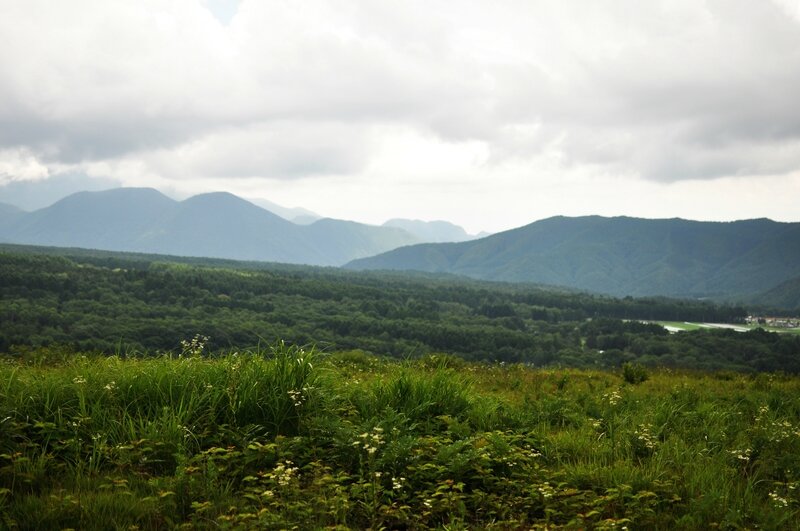 It seems that all holidays have these fresh woods and these appealling currents on the way.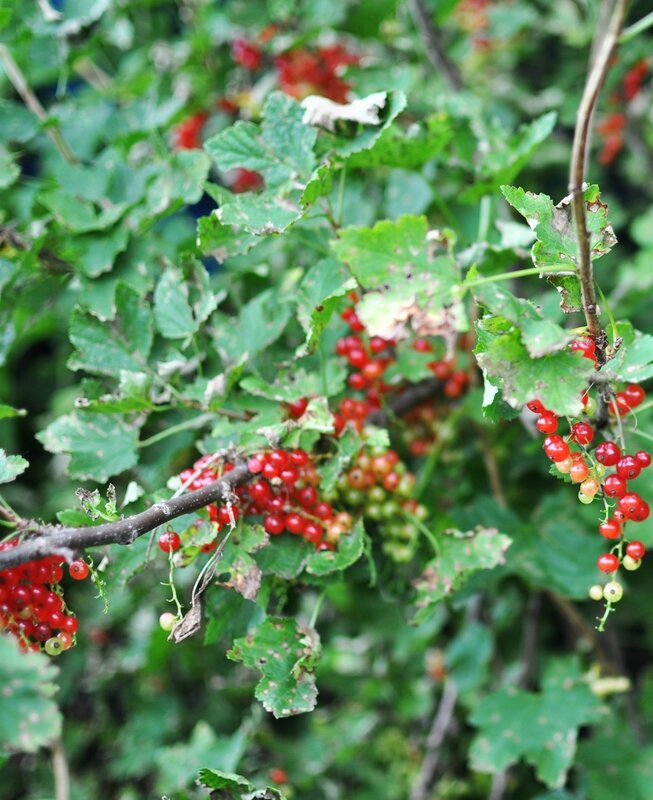 Familiar view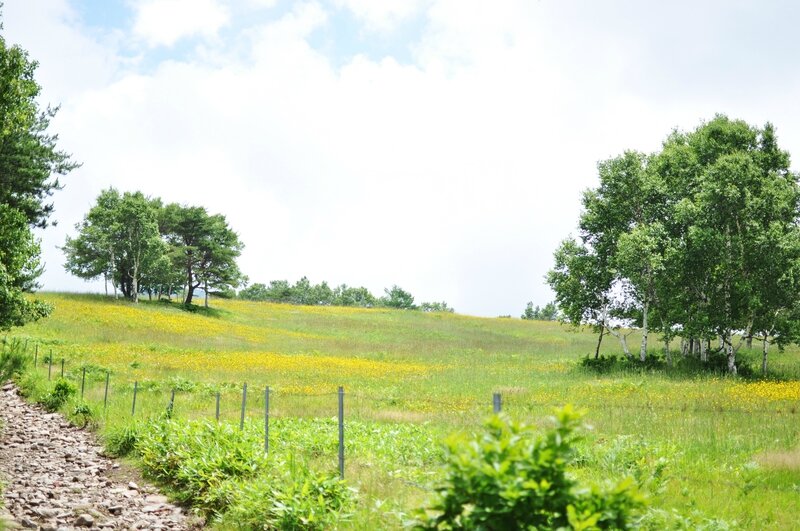 Holidays homes too look amazingly the same. There are always logs at the entrance, chairs in the garden and a parasol waiting outside.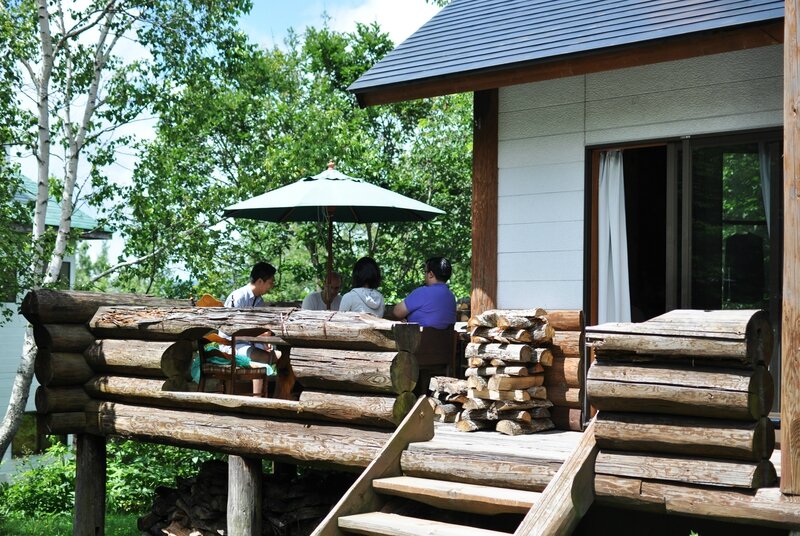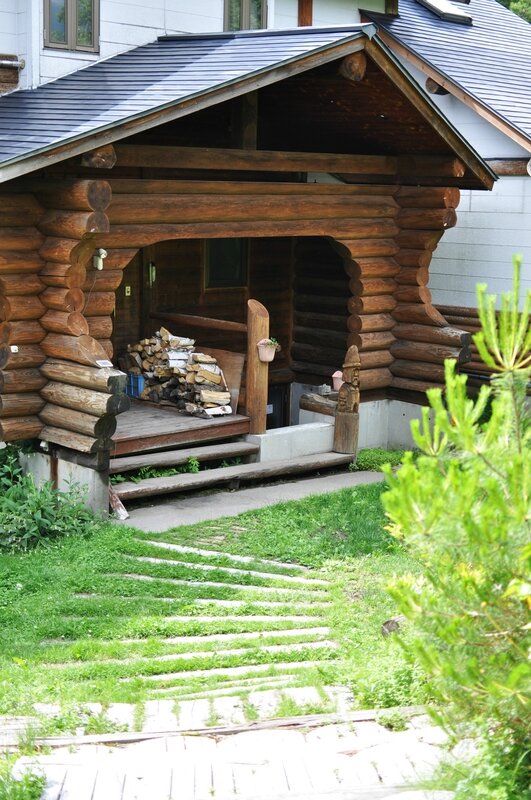 No barbecue, no holidays. Special thanks to the brave men of the party who sacrificed their lungs to the charcoal smoke.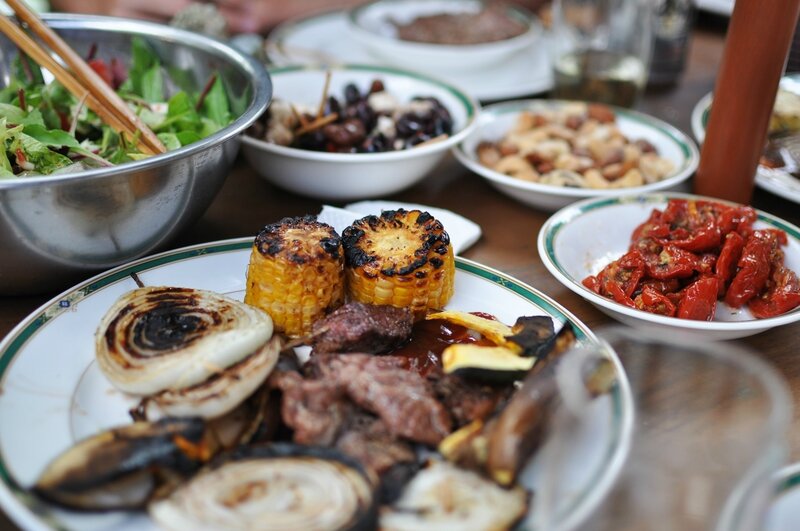 And now, something radically different. So far it was the same holidays melody as ever, but the Japanese summer street festivals are adding some exotic spice to the journey.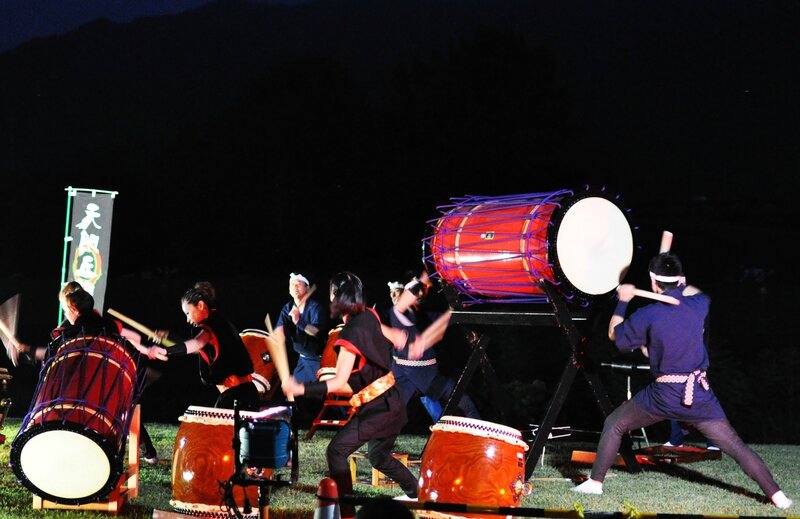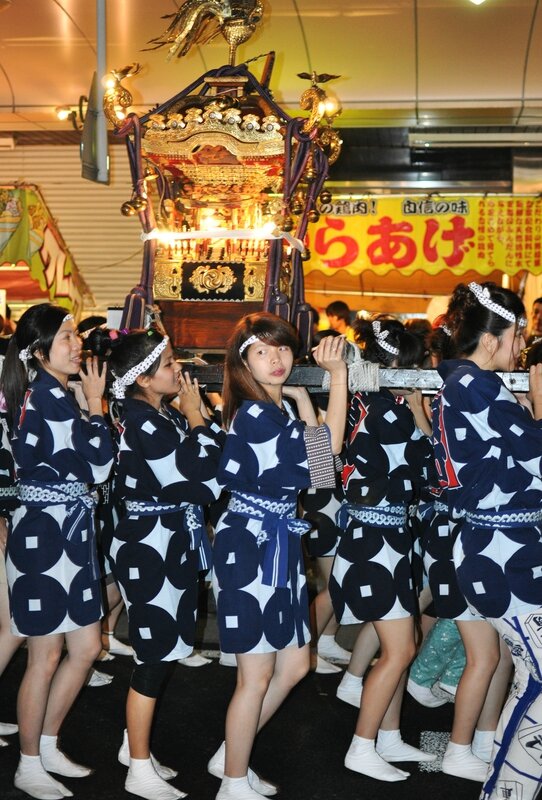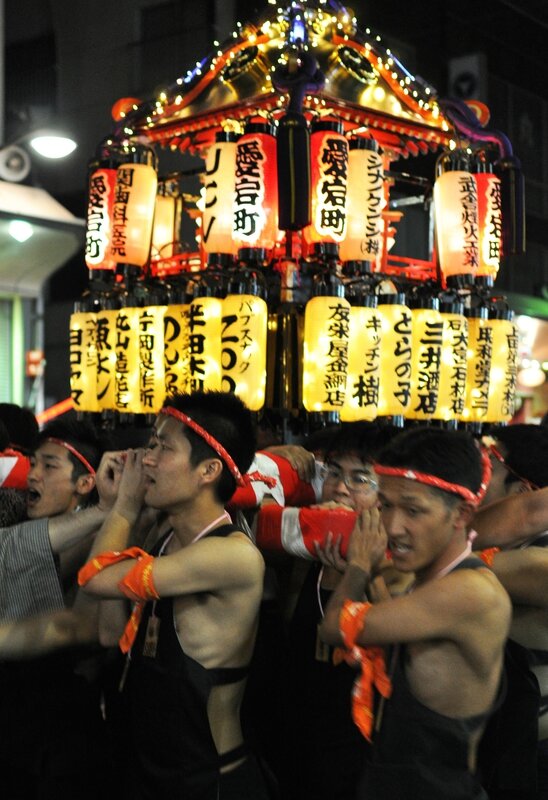 And last but not least: fireworks! A must-see during Japanese holidays. Just like the sakura season, you never get tired of it...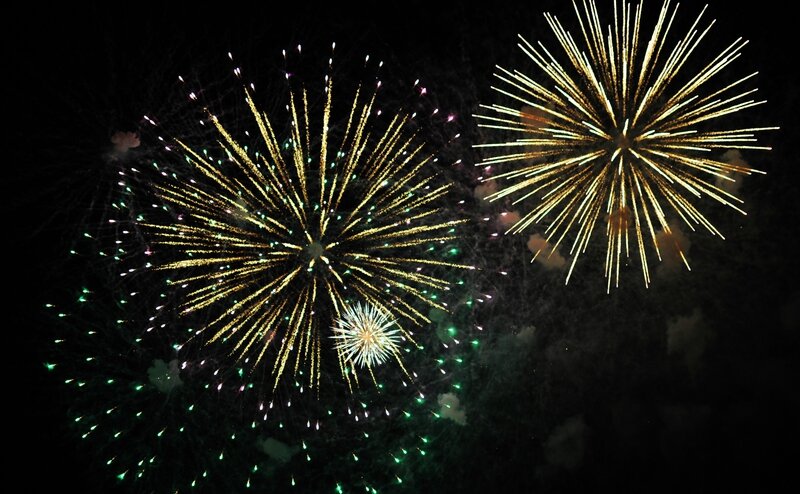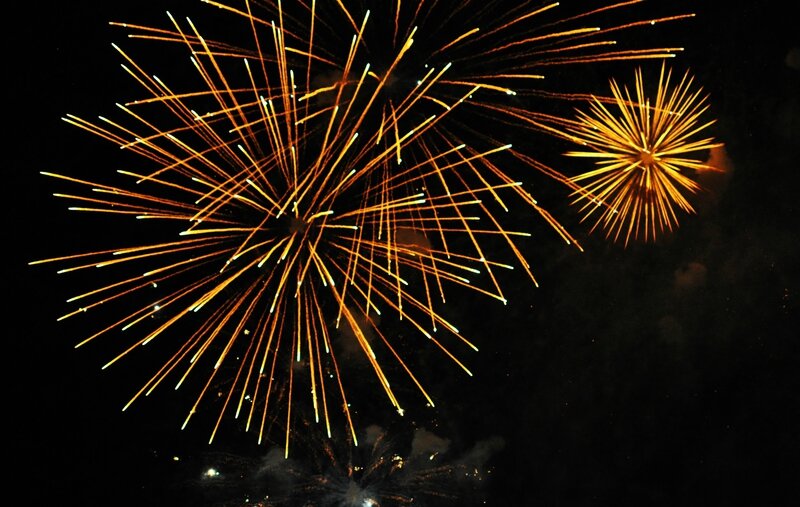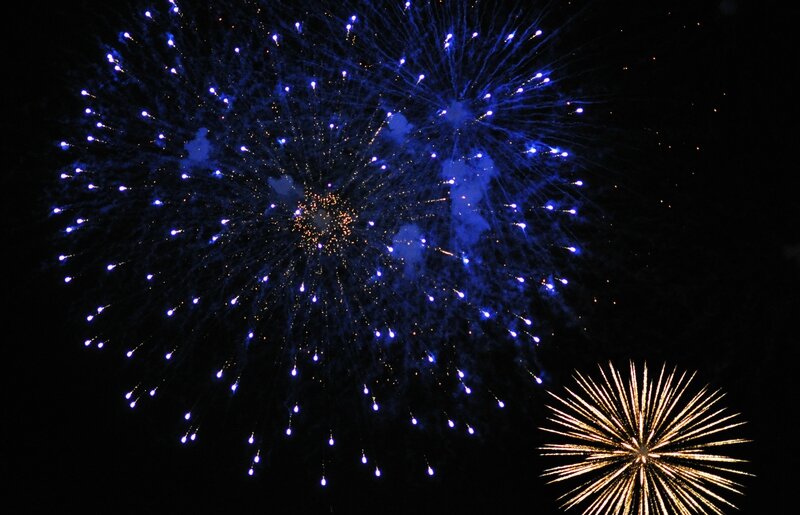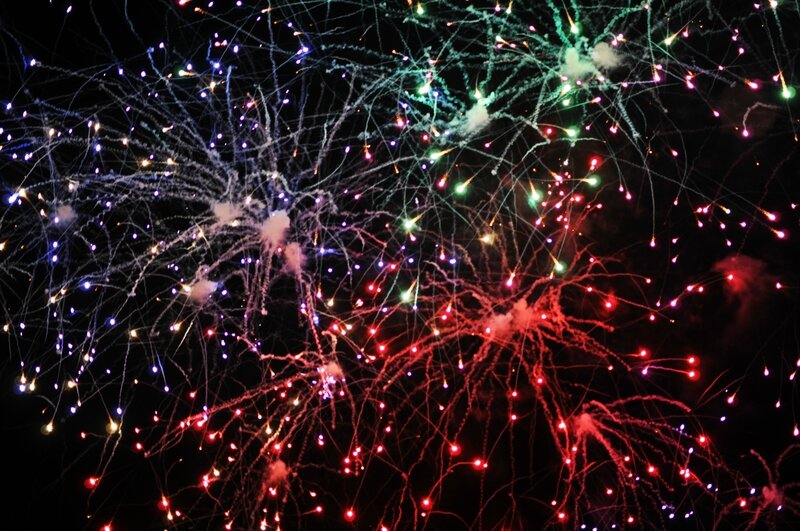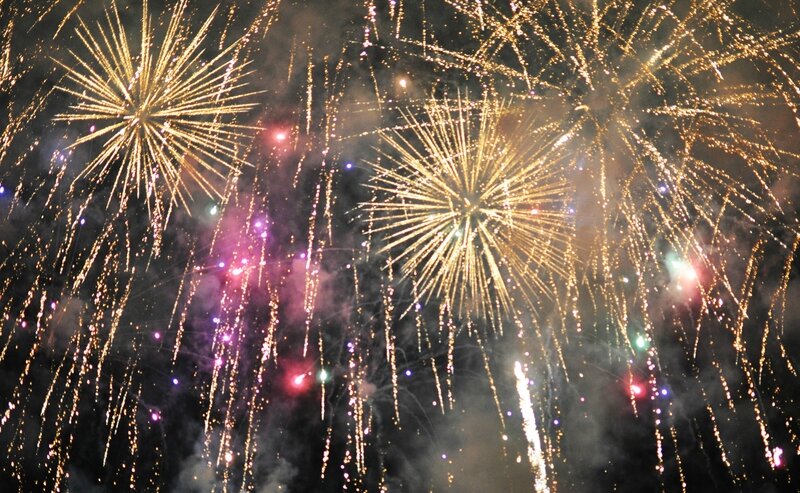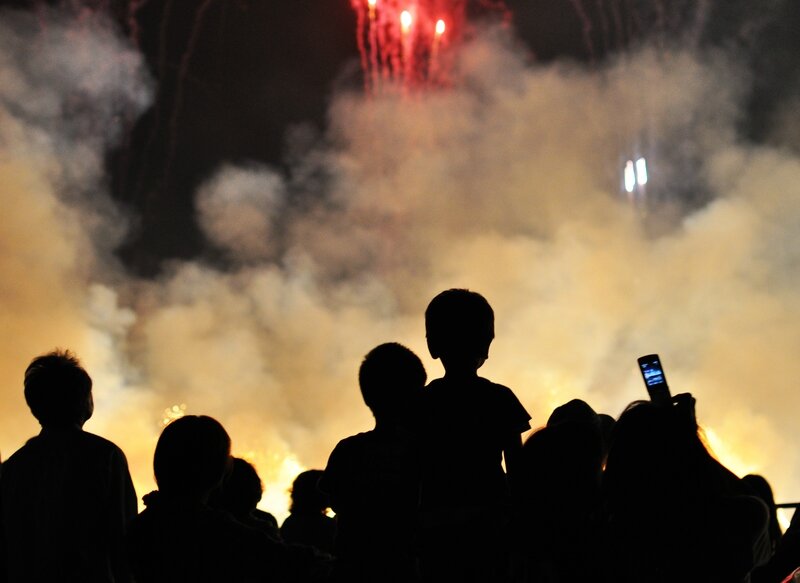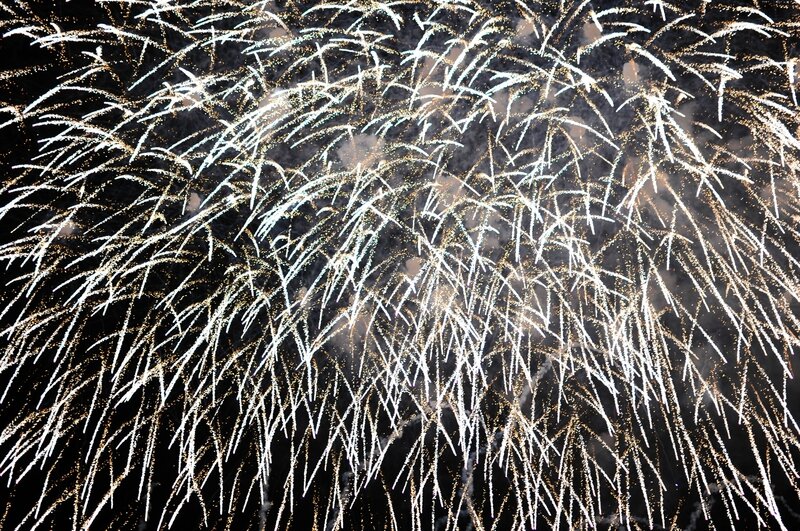 I'm back in Tokyo now, but summer is not over!!