28.07.14
Lava rocks topped with creamy mist... Apocalypse landscape lost in the Nagano prefecture. Welcome to onioshidashi stone magma park, born from the eruption of Mount Asama in the XVIII Century.
Apocalypse now
I let you appreciate the stunning mix between the green and the black...
New planet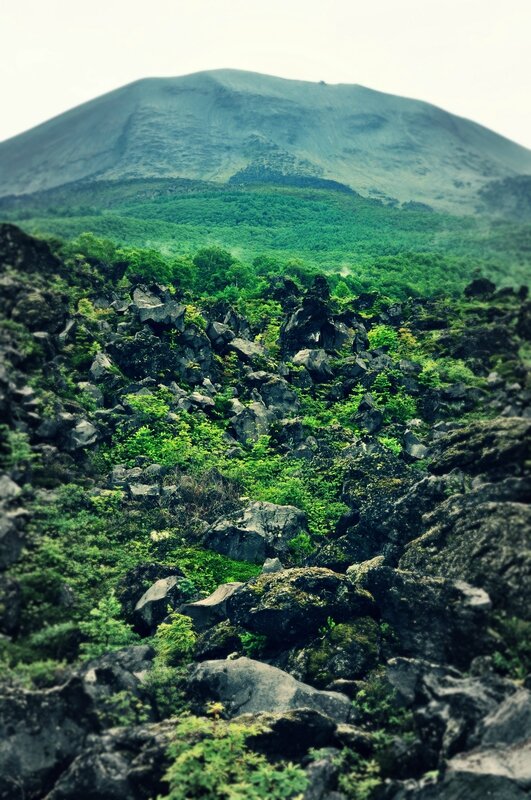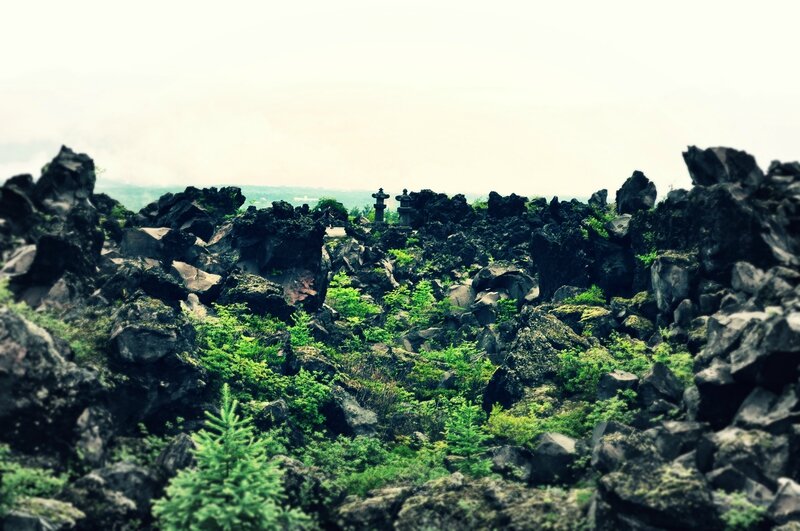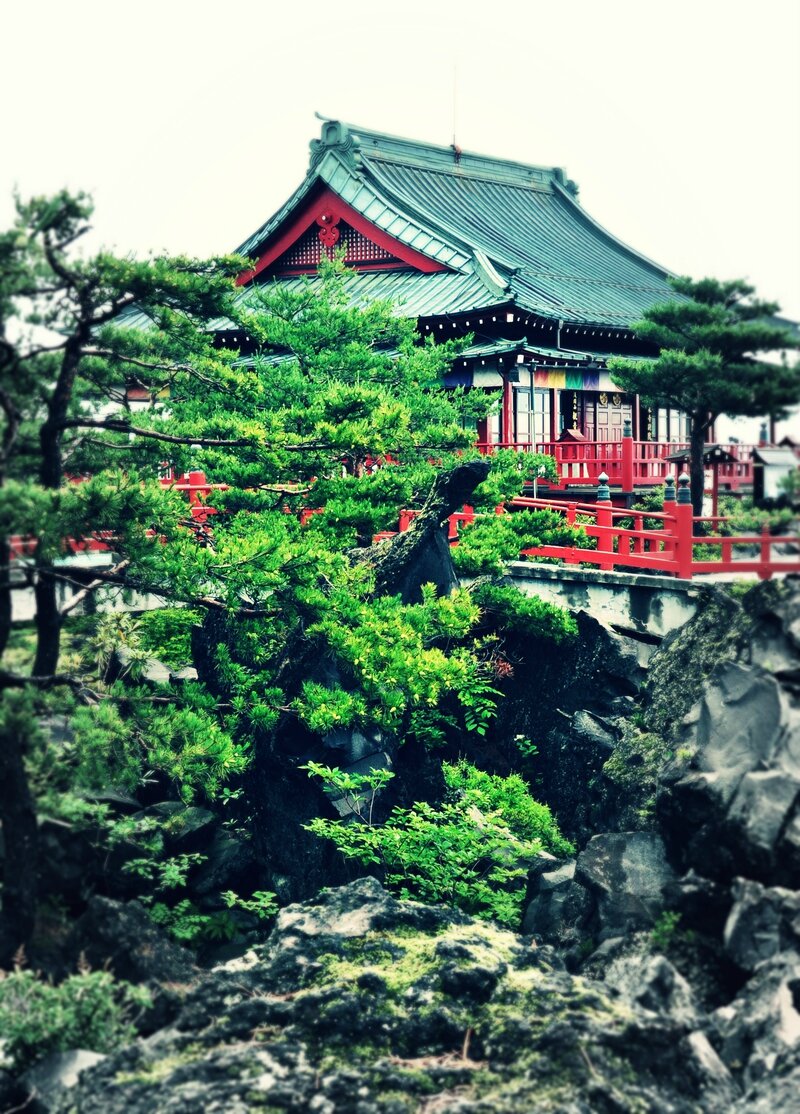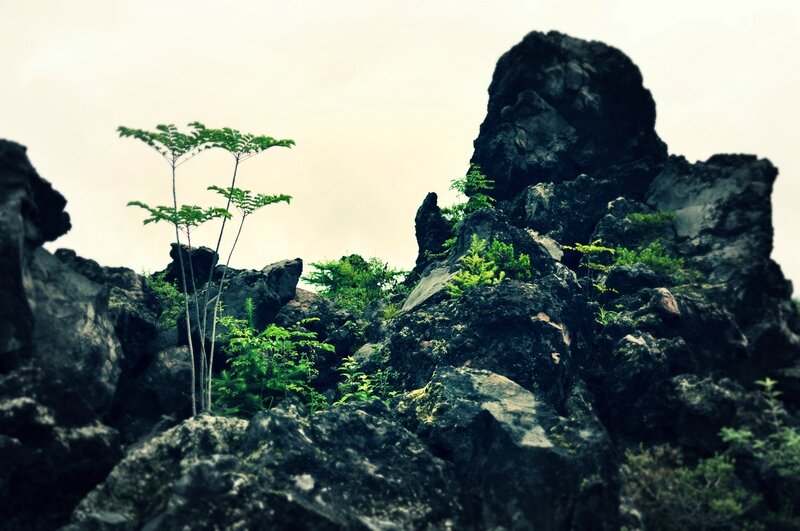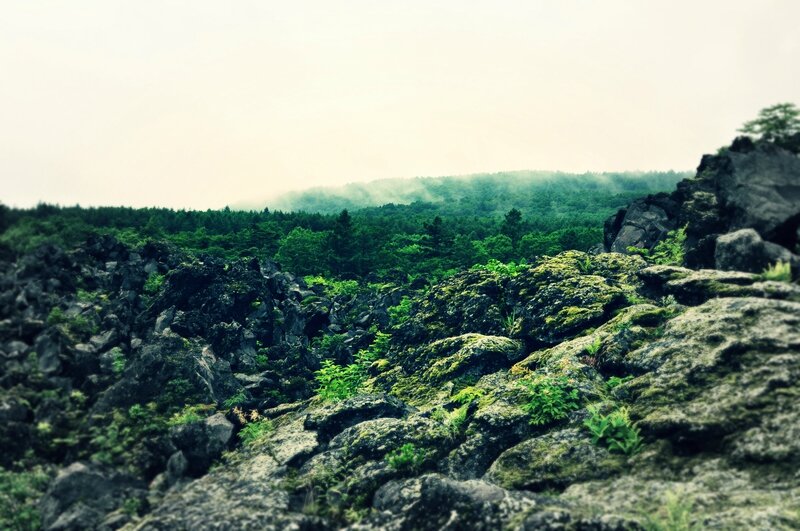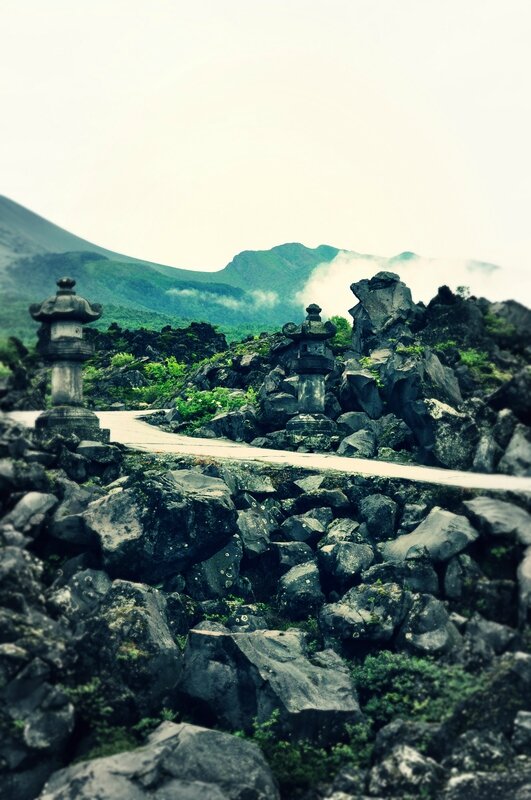 Still so many eerie landscapes to discover in the archipelago...
15.07.14
One billion pictures later. Sorting. Comparing. Croping. Editing, editing, editing. And finally here there are : my best shots of New York City. Enjoy, dream, and go!!
As long as I can remember, I have always been obsessed with the Eastern world. I travelled to Canada with my class when I was in high school, but except the striking beauty of the deep snow covering the immensity, and the fun to be abroad, I can't remember nothing but the feeling not to be at the right place. No public transportation enough. Too much emptiness. Insanely large roads leading to insanely large malls and insanely large campus. Driving your car all day long as the only way to survive. Obviously I had not been shown the sides of the country I would love desperately, and my appetite for travelling has no borders, so nothing is written forever; but at first sight, America is not my continent.
But New-York is not America. New-York is the world.
Landing in NYC - Welcome to the world

It was a clear, sunny morning when I arrived on Manhattan by the North, from the emptiness of the Canadian lands. Little by little the neverending mountains and lakes turned into woods and then, civilization. Giant surburbs. Neverending cities. We were asked to fasten our seatbelts and to prepare for landing; then I saw it by the window : the dark square of Central Park, and behind, the familiar skyline of New-York City. And there on the right, twinkling on the sea, the pale green spot of the Statue of Liberty. Everything was looking so huge, and so tiny.
Emotion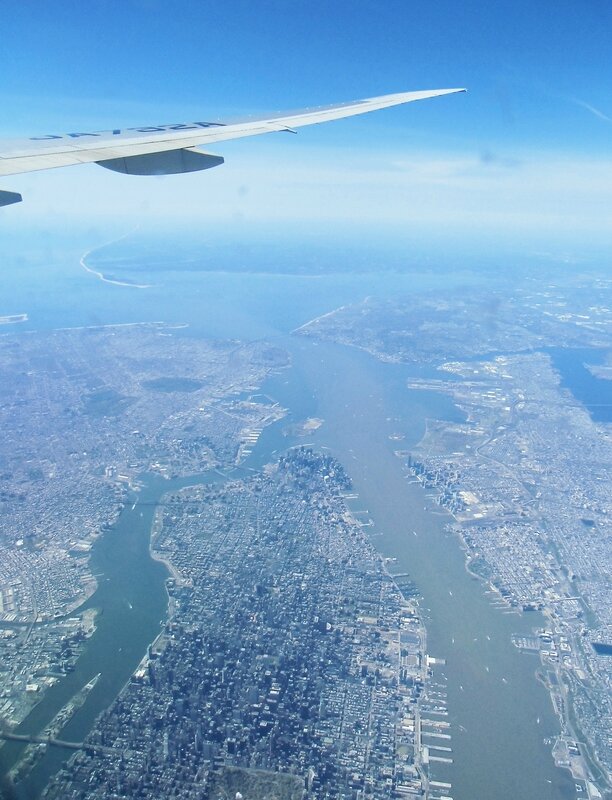 This strip has been special in many ways : first time in the USA, reunion with my parents after a 8-month separation, and last but not least, meeting in real my keyboard-friend Sonyan, the great blogger I had been following for so long. It's not too hard to imagine how excited I was when I left Japan.
First thing to do after dropping our luggage : rushing to Time Square. Time Square, the crossroads of the world.
Time Square
Best photo-bombing ever... great shot by Sonyan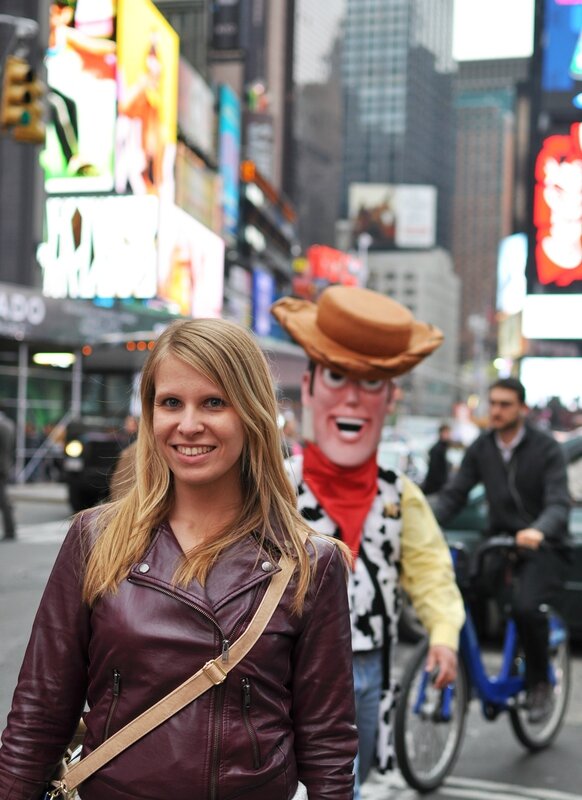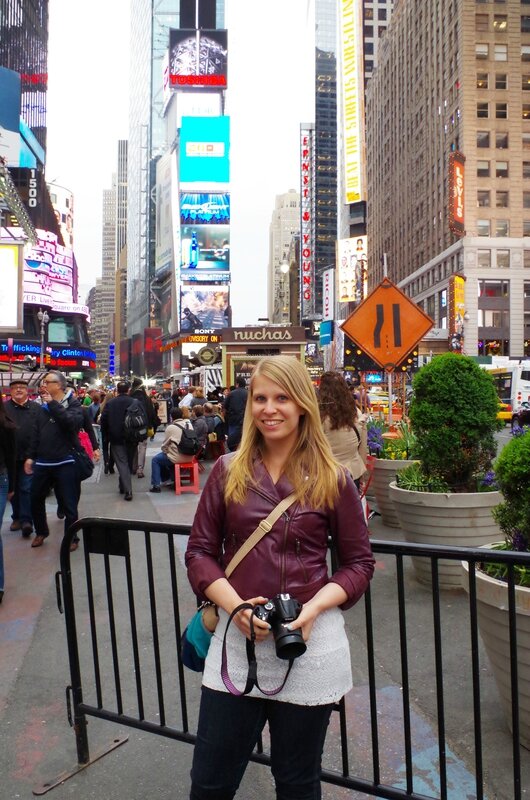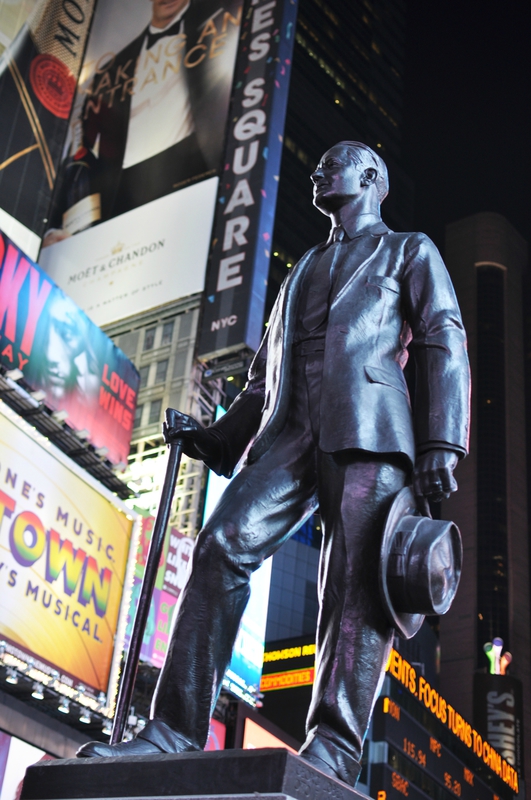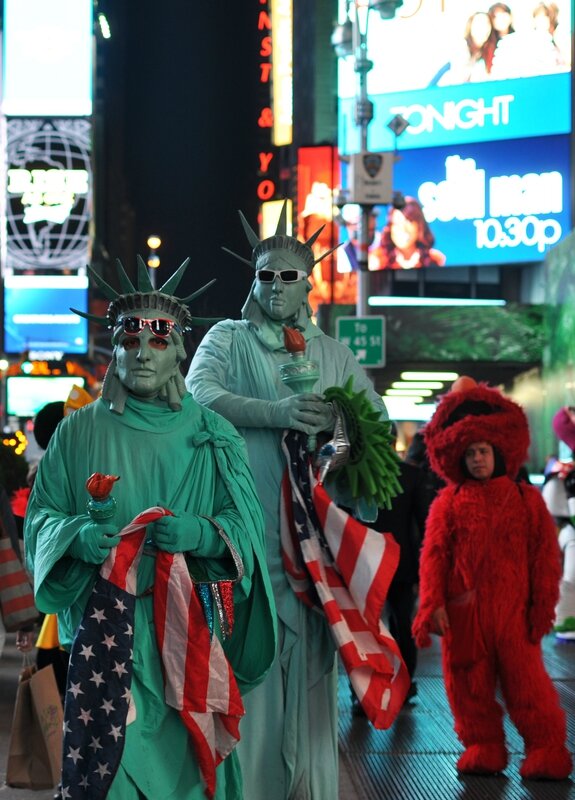 Time Square, or the depth of emptiness. Giant advertising boards. Lost in translation foreigners. Greedy cosplayers scaming tourists. Meaningless shopping. Power waste. Noise. So why does it feel so fantastic? Well, maybe because you stand at the center of the world, at the peak of our era. Fascinating...
This is the city of dreams. Every single pieace of it looks familiar. You've been walking there in your teenage daydreaming, you've been visiting the city again and again through your movies, your dramas, your books. You didn't know it, but somehow you partly belong here. It's yours. And you share it with everyone around.
Manhattan
For someone living in Japan, the verticality of NY buildings is not so shocking - I've been far more impressed by Hong-Kong thin needle-skyscrappers. But they're not only high : they're large. Massive. There is no space enough on the Japanese ground to allow the building of these heavy, giant-size concrete monsters. I felt like a little mouse between the legs of square-shaped mammoths.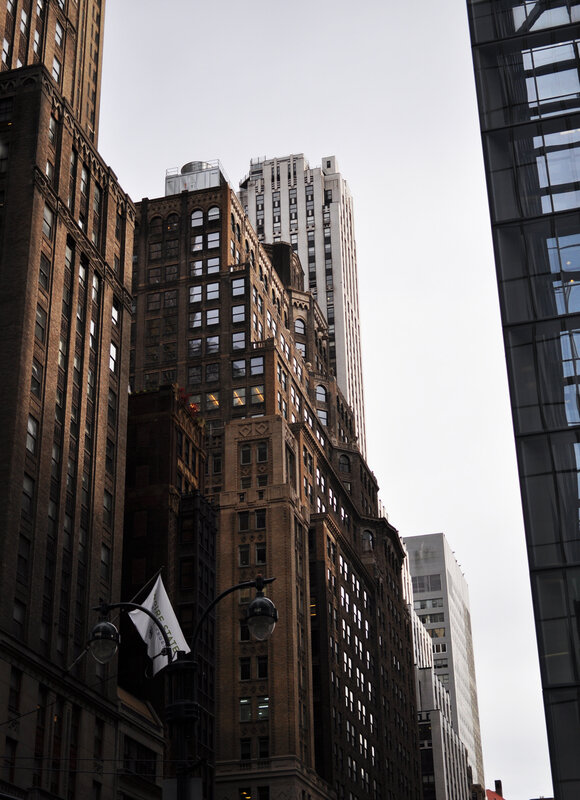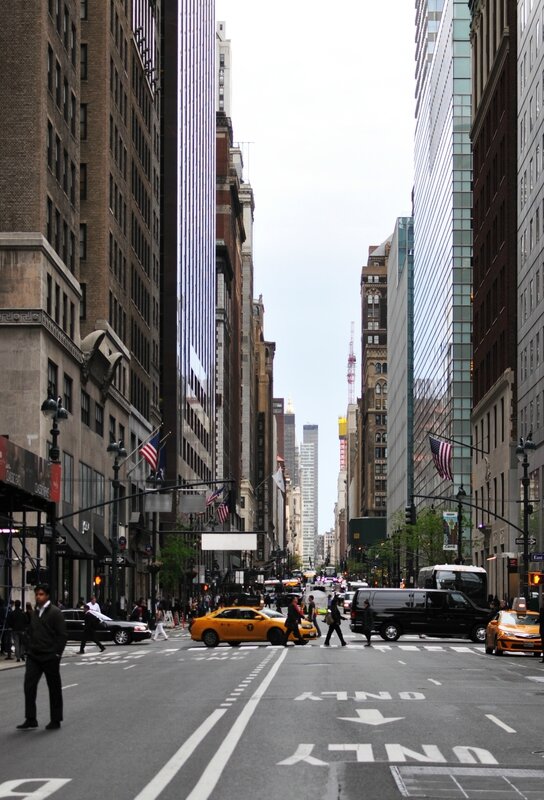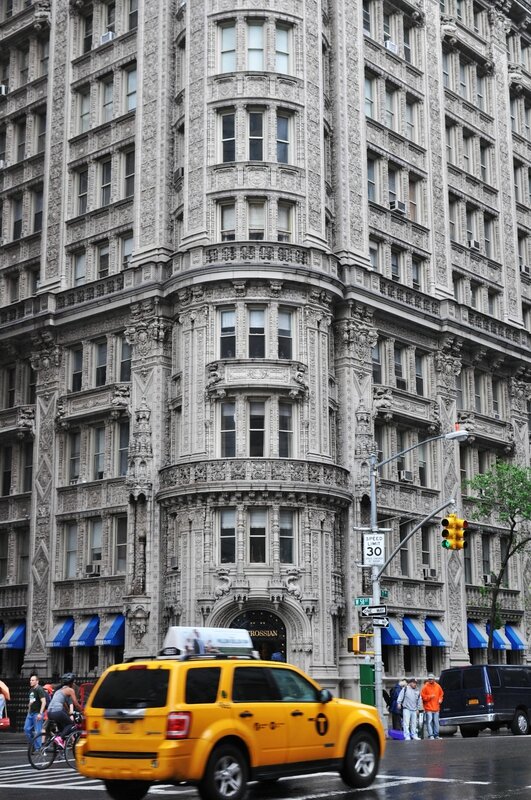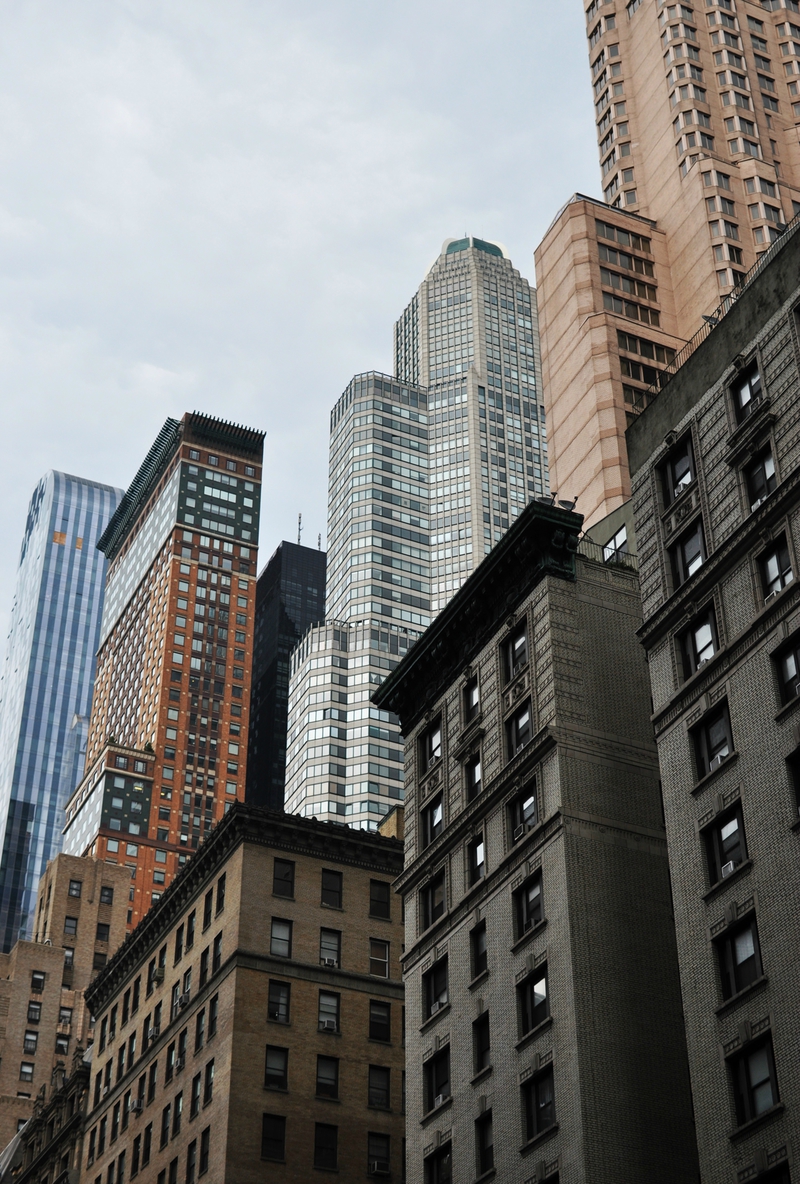 Chrysler Building
The Chrysler Tower is the star of NYC. There is no prettier building around. Elegant and slim, it's your number one navigation support in Manhattan.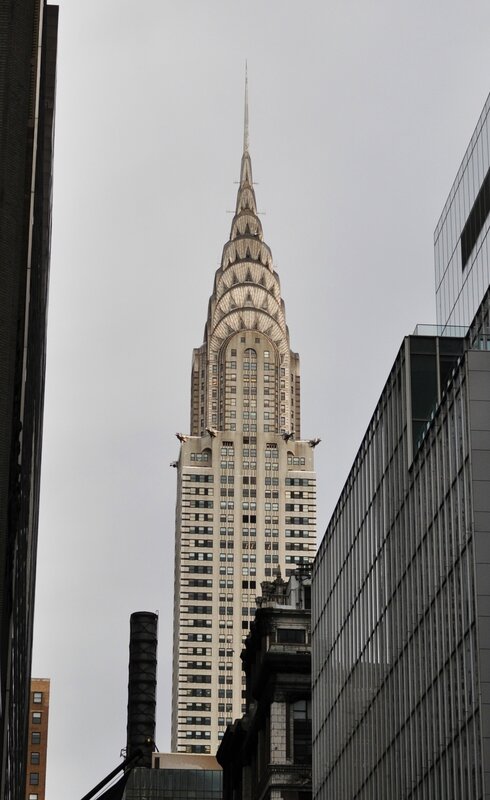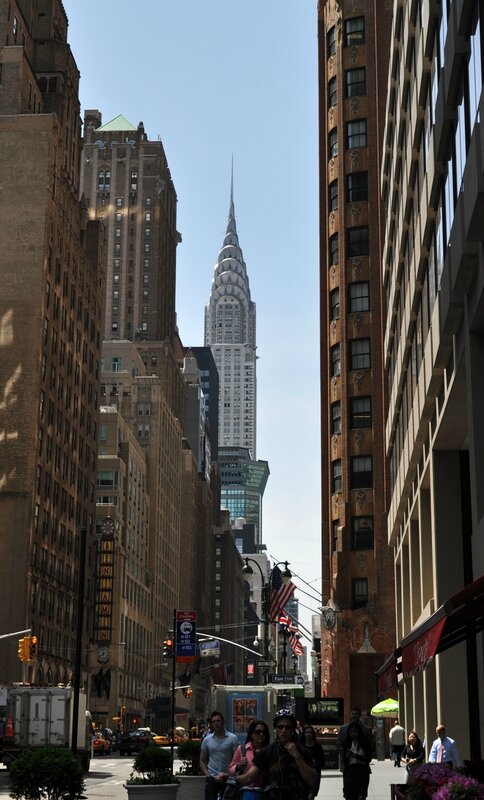 Empire State Building
Less beautiful, but not less legendary. And this view from its top!! Suddenly I understand why King-Kong felt the need to climb on it. It feels high and safe, and provides the best view ever on the city. Don't try to sell me the Rockfeller Center : the view is great but we can't watch in all the directions and the Chrysler tower is hidden by a stupid building... Trust the King, follow the Kong.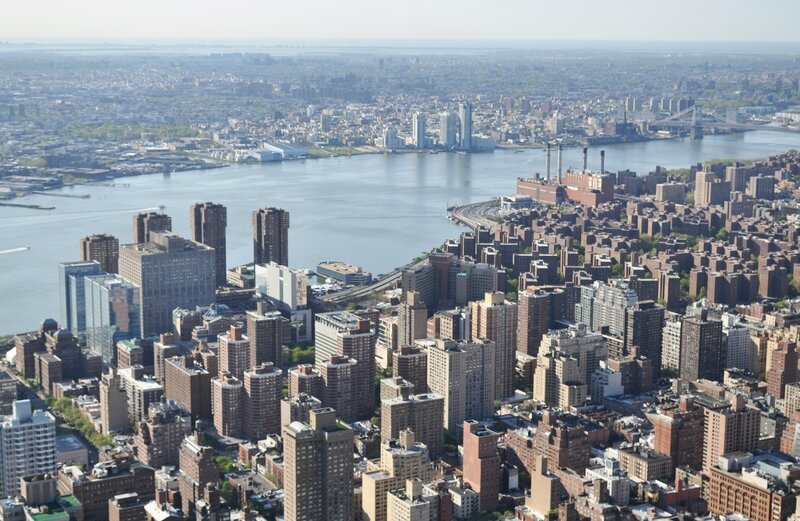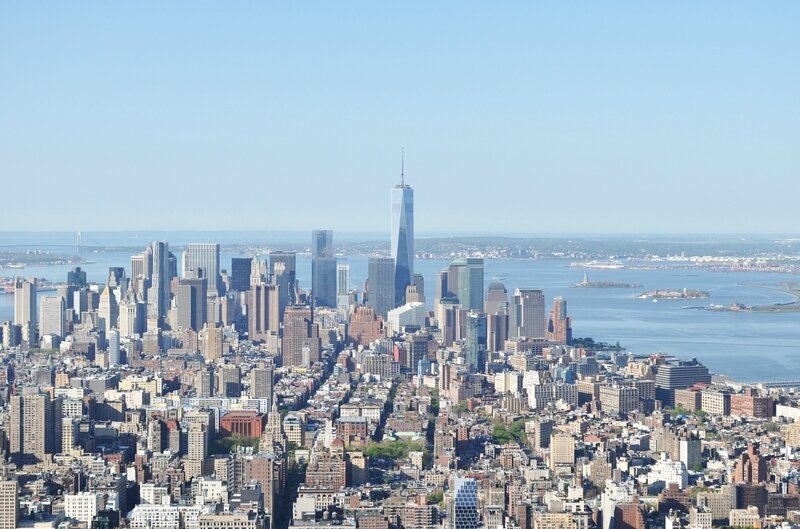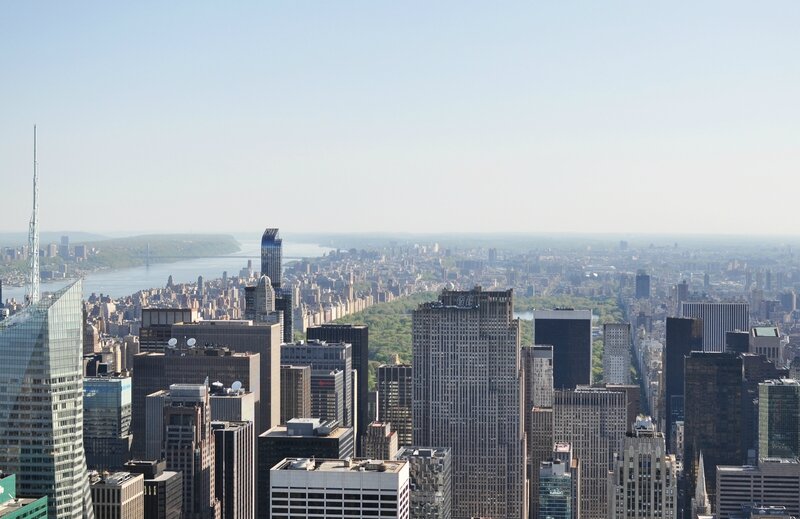 OK ok, I confess: the Rock offers the best view ever on the Empire State!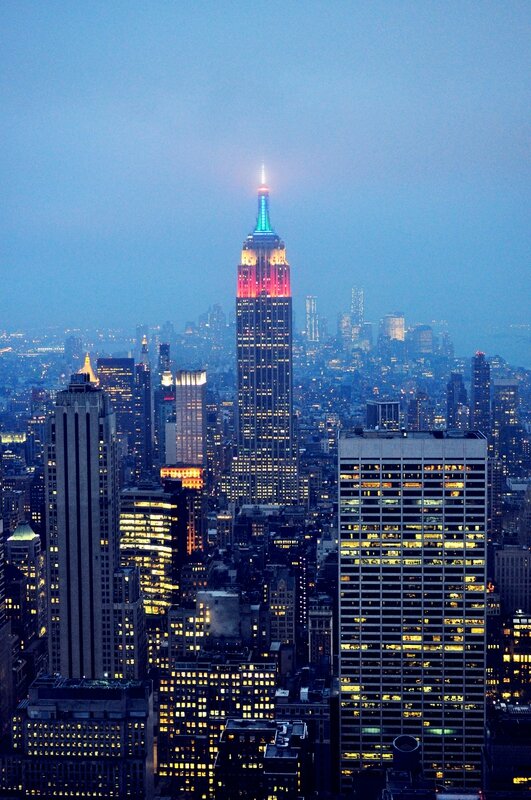 Central Park
Parks are relaxing, parks are peaceful, parks are harmony ; parks are absolutely necessary to survive for anyone who lives in a big city, but parks are not supposed to be exciting. Central Park is an exception. Its is so exciting to be there. Not only the landscape is gorgeous and provides various atmospheres, but there is something special in sharing the same garden with every single citizen and visitor of NYC. This is not a park among others, this is not any square of green : this is THE Park.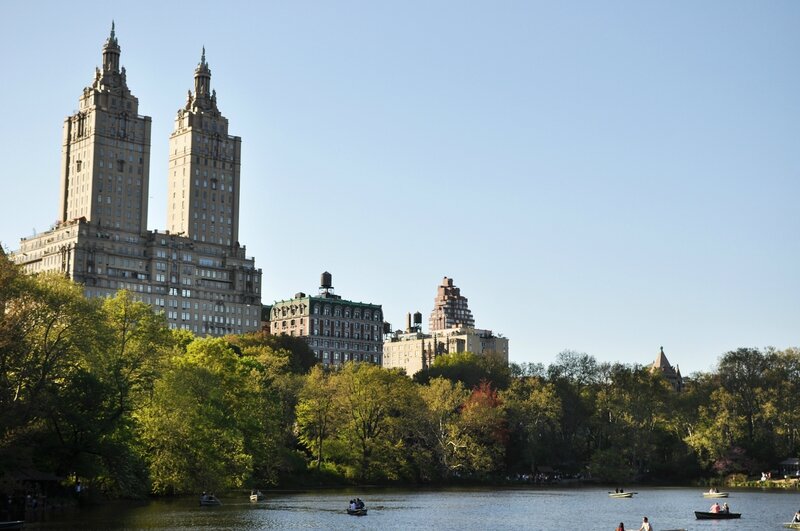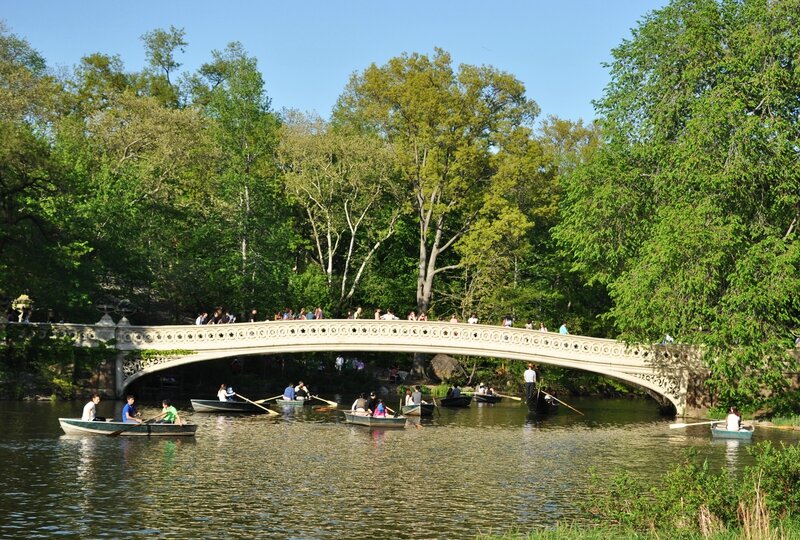 Magnificent, relaxing, heartwarming Central Park. The place is huge, but you can always spot the top of a building indicating the limit of the oasis. It feel so great that the center of the city is a park. Not a church, not the city hall, but a cool, green, breathing park.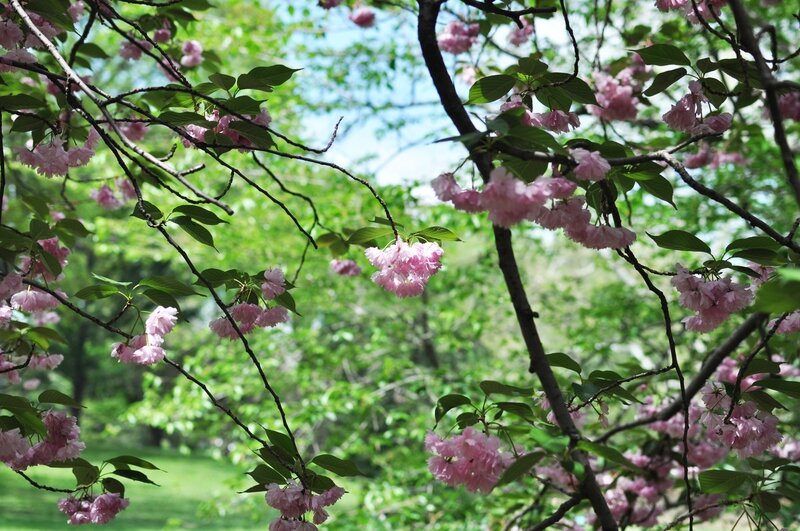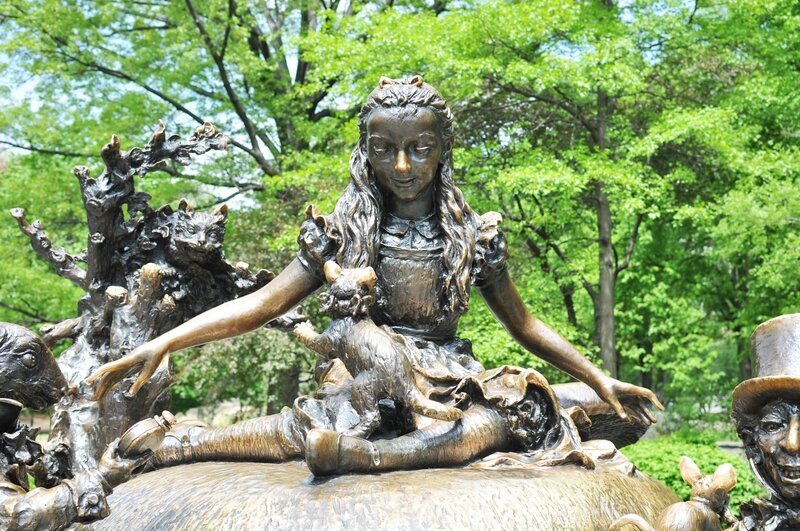 Playing the mermaid with Hans Christian Andersen.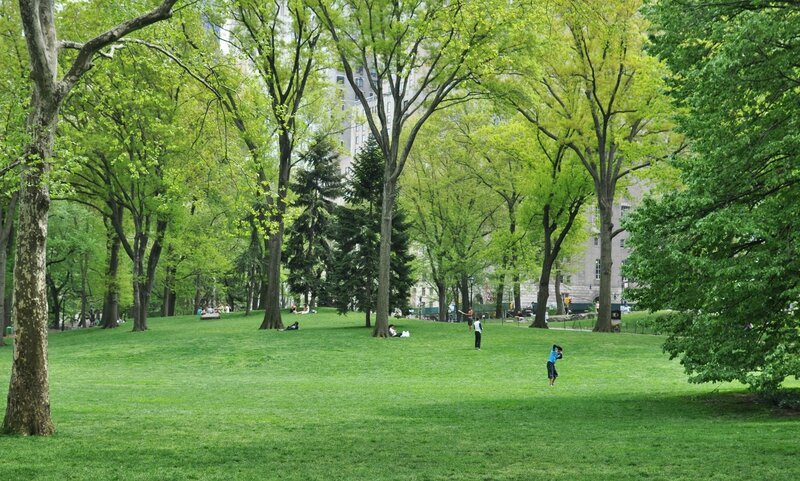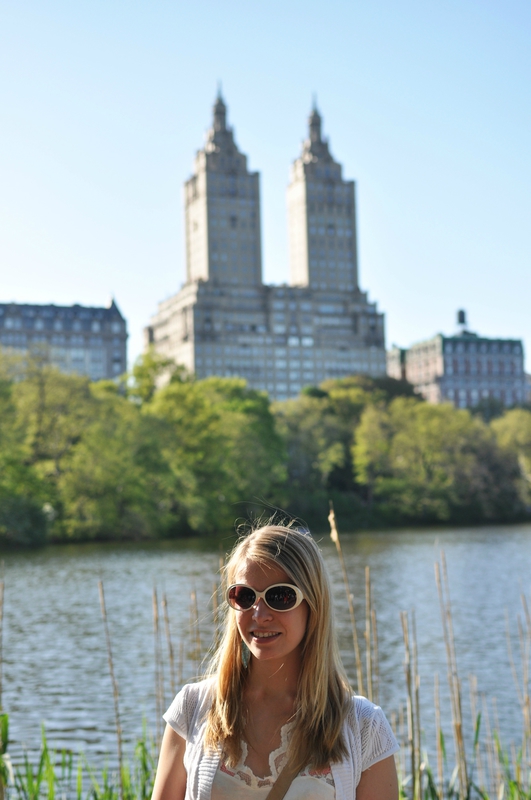 Brooklyn Bridge
Crossing Brooklyn Bridge by foot is an amazing experience : stunning view on the skyline, stunning view on the Manhattan Bridge... And it doesn't cost a cent! Maybe my best memory of NYC.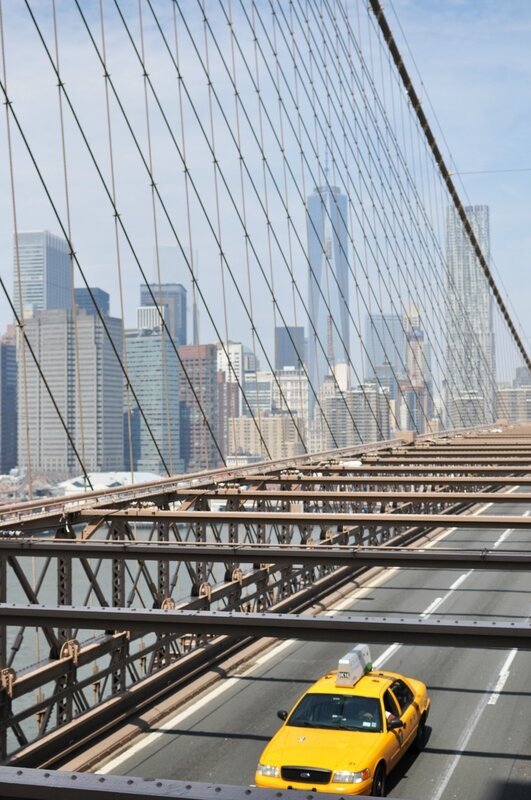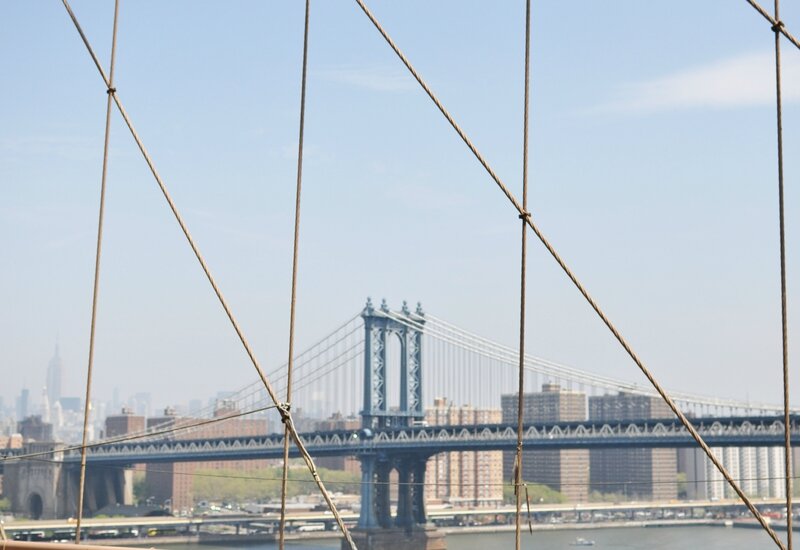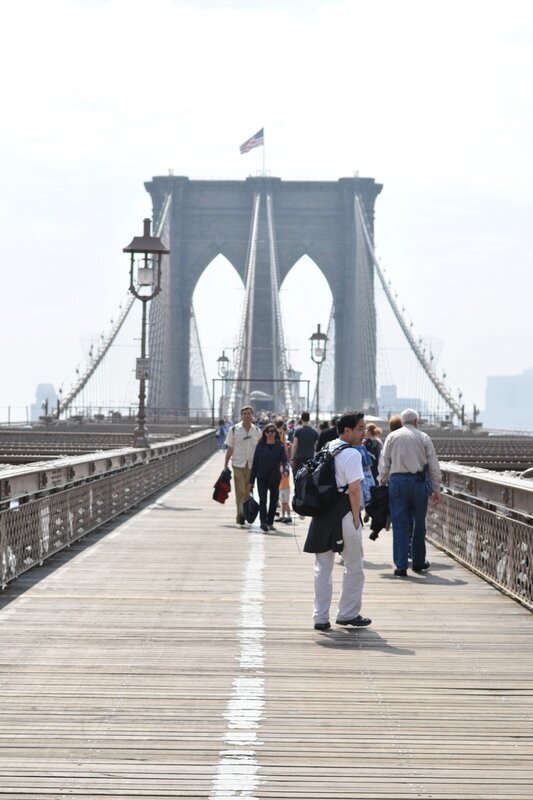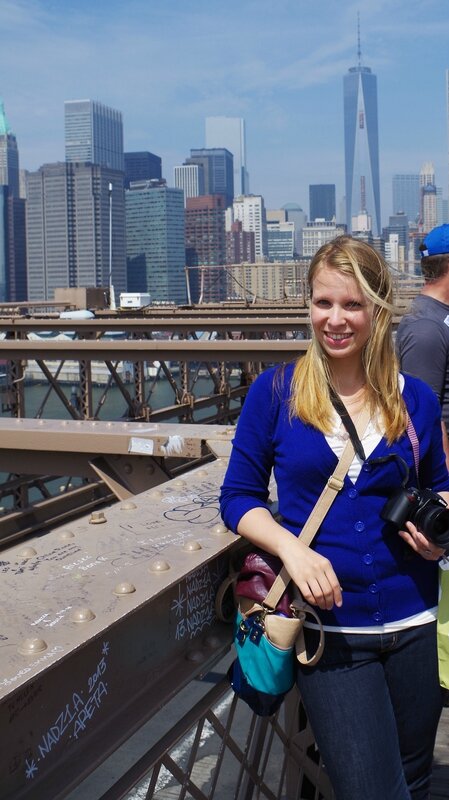 Brooklyn
Charming, peaceful, trendy Brooklyn streets.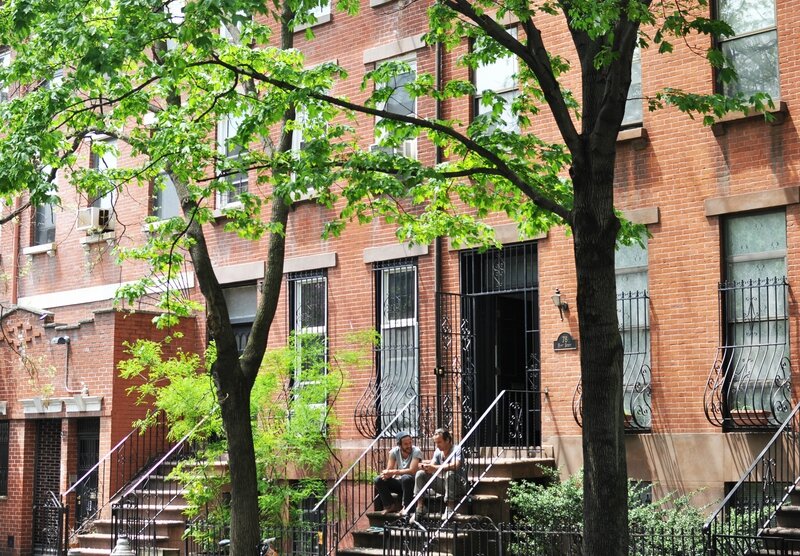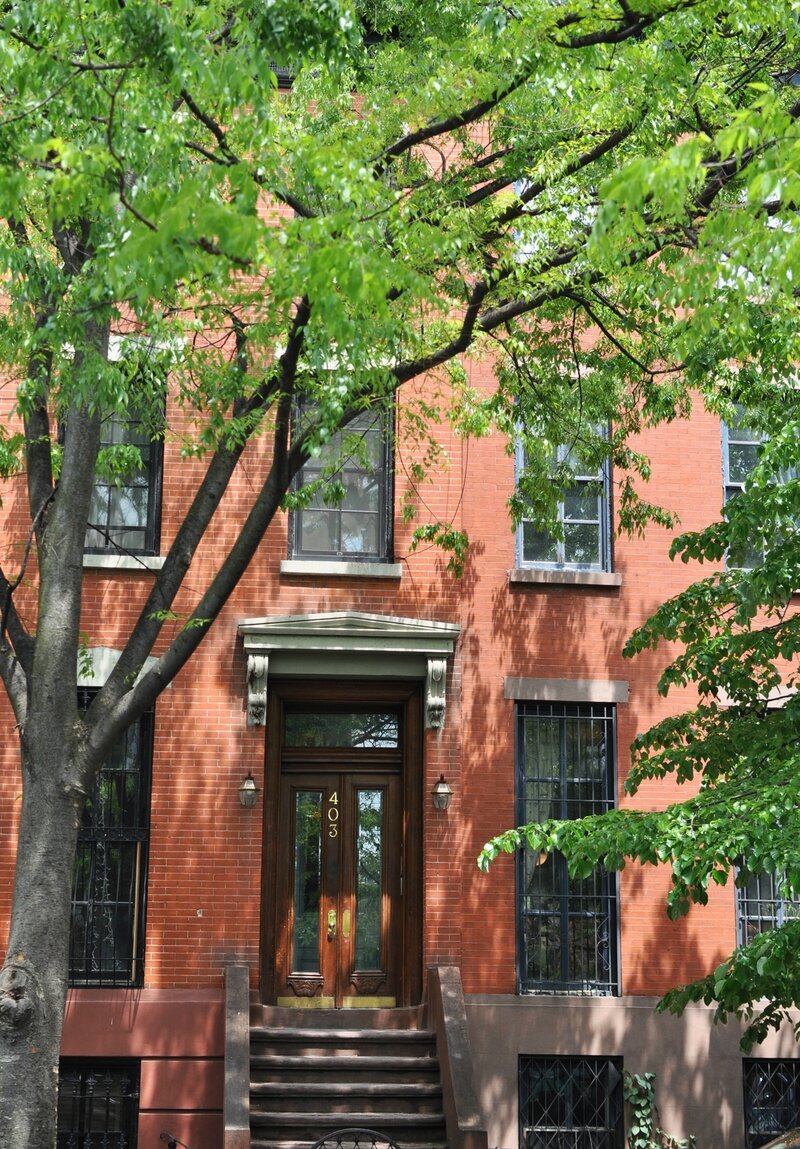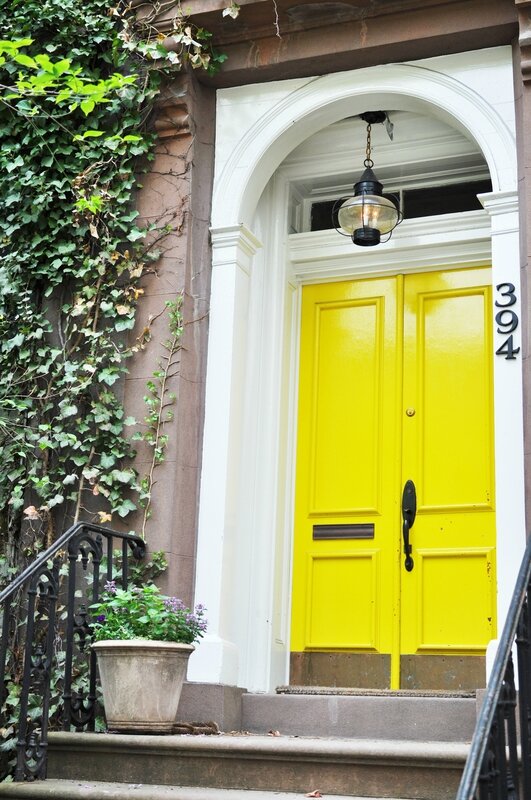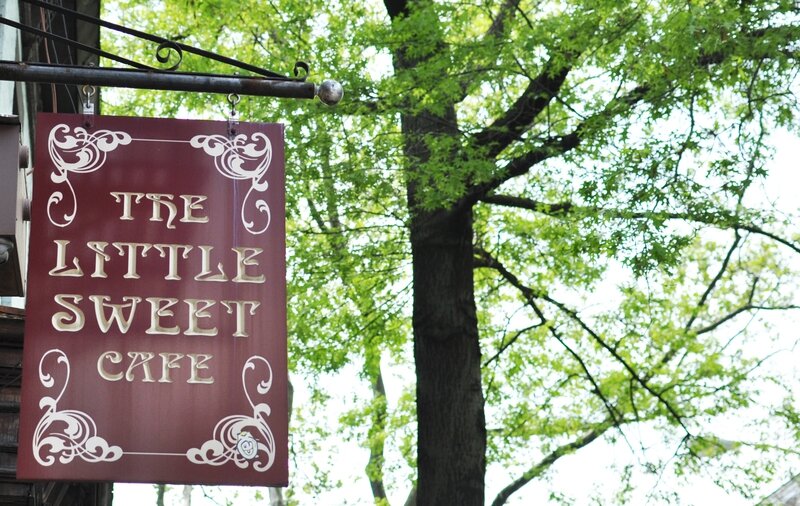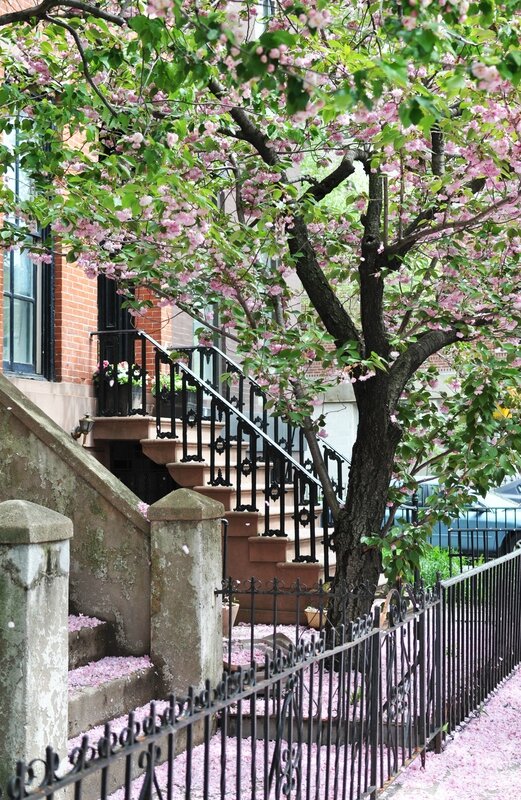 credit photo : Sonyan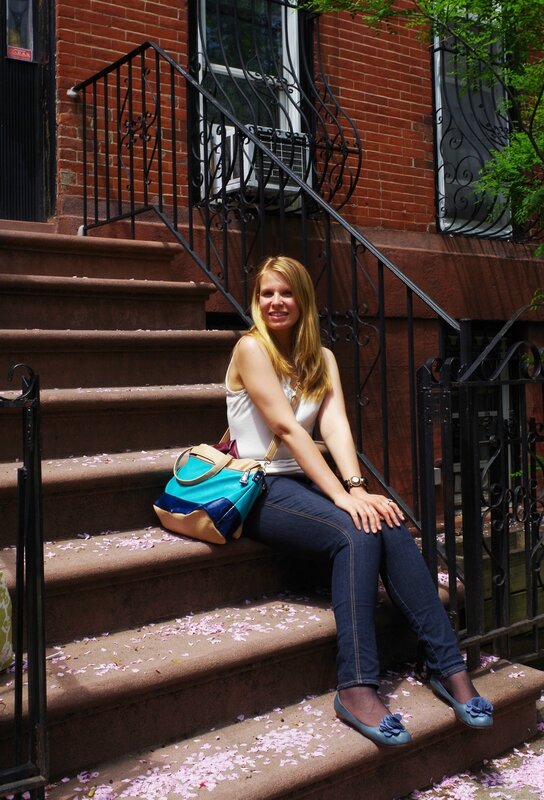 Little Italy VS Little China
A few touristic restaurants apart, there is nothing left of the old Little Italy. One has to use her imagination to find on these streets the remains of the Gangs of NY. Instead, some made-in-China products "shops" invaded the area. Two different pages of History.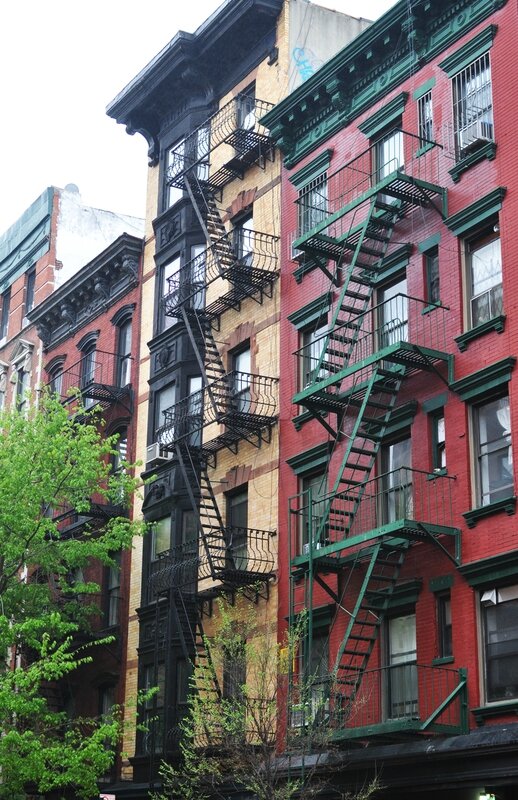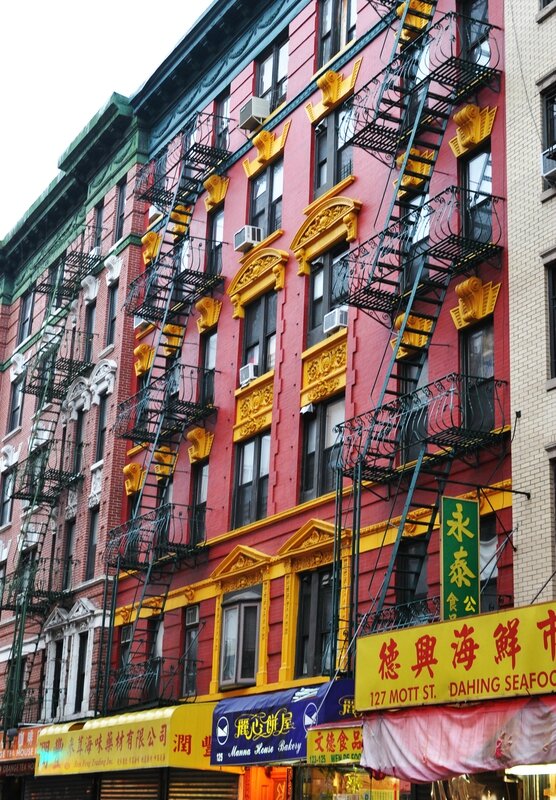 Flying tramway to Roosevelt Island
Let's fly between the buildings! For the price of a subway ticket, the city ropeway leads you to the Eastern island of the City.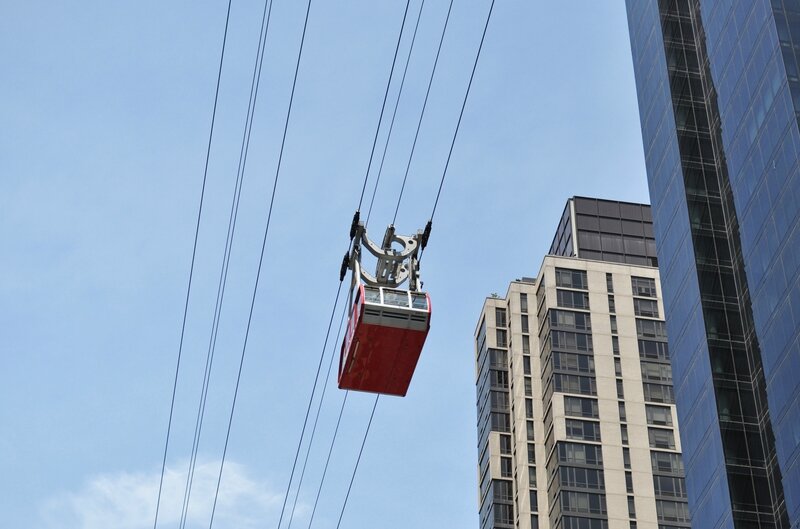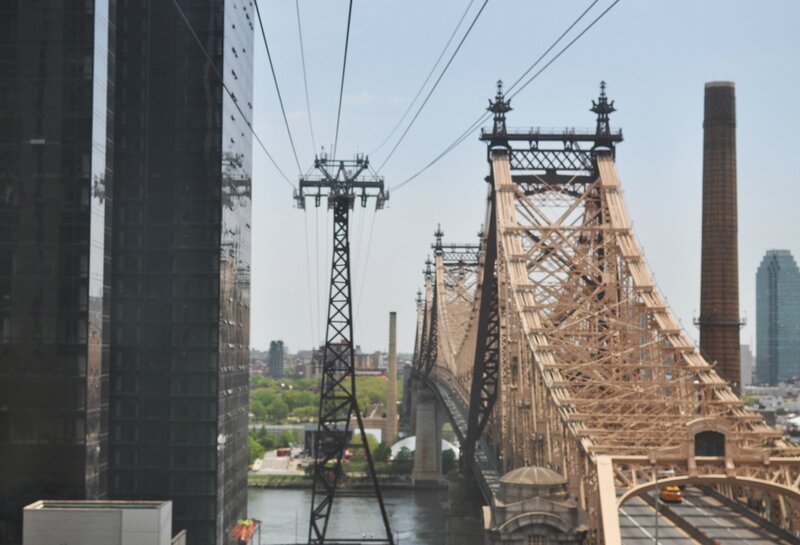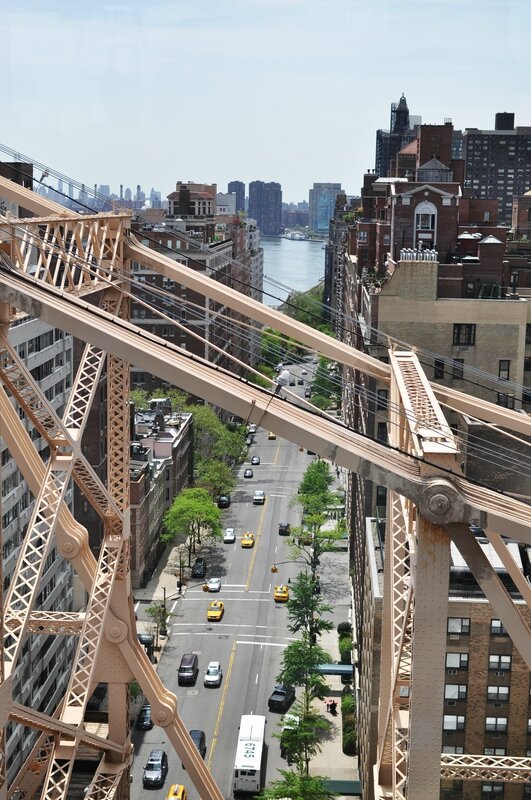 Upper East Side
The place to be for every gossip girl. It looks insanely expensive, and posh, and cold. Not a single supermarket around. But pretty tulips on the road...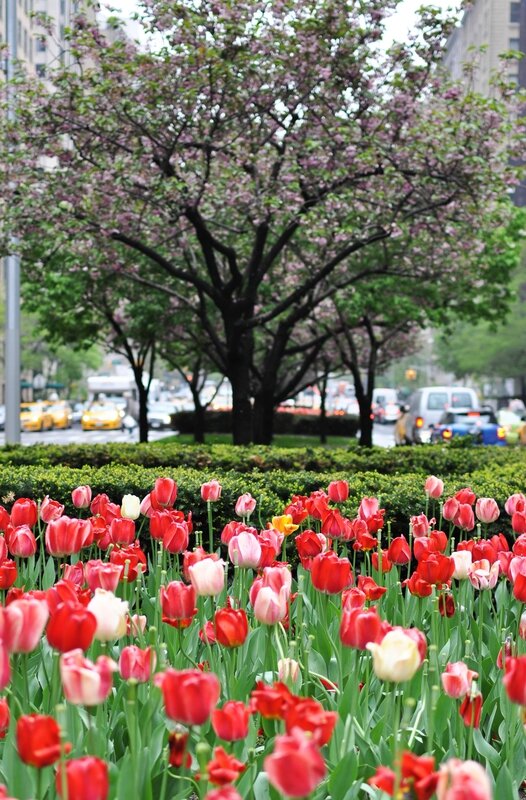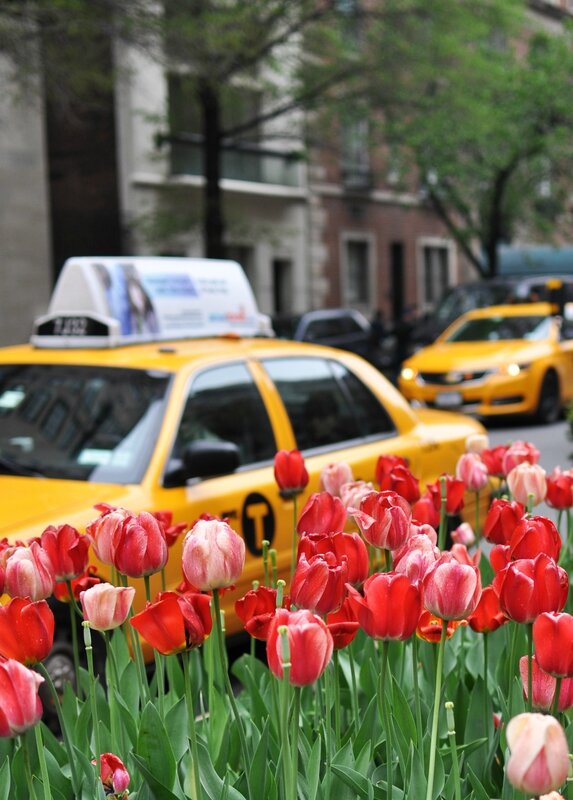 West Side
Almost as ridiculously unaffordable as Upper East Side... if it wasn't for the the small shops and cafes. Beautiful and lively area.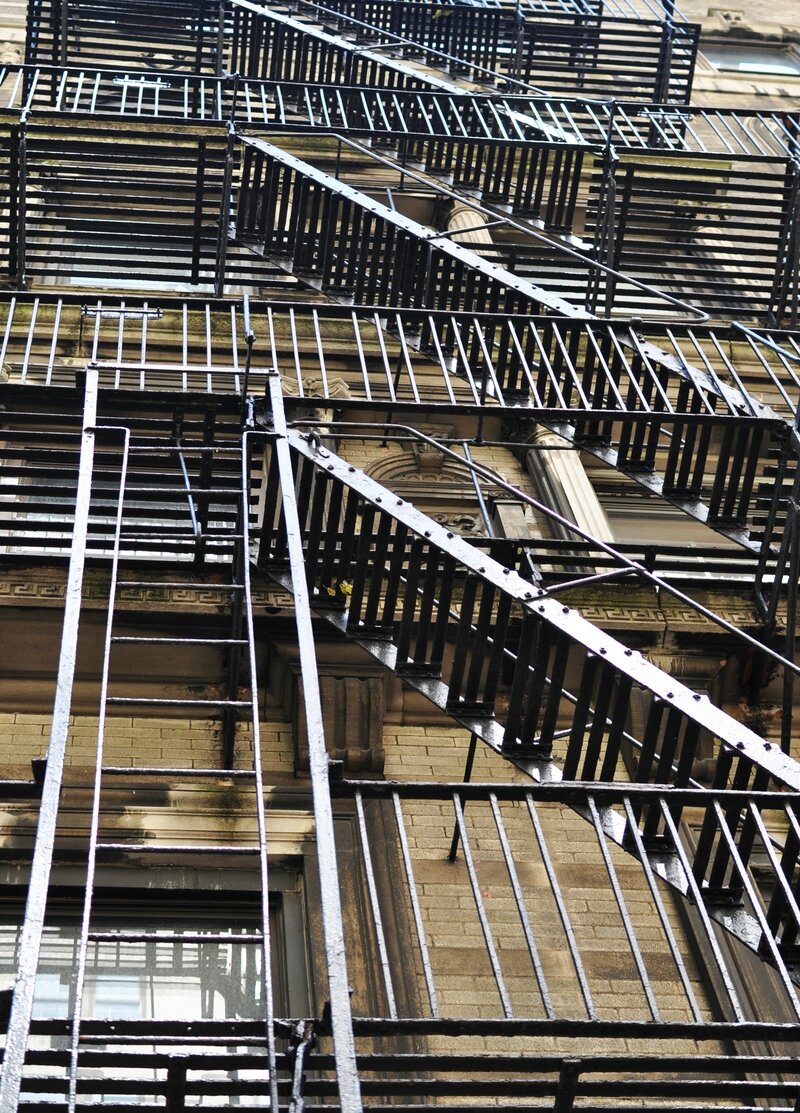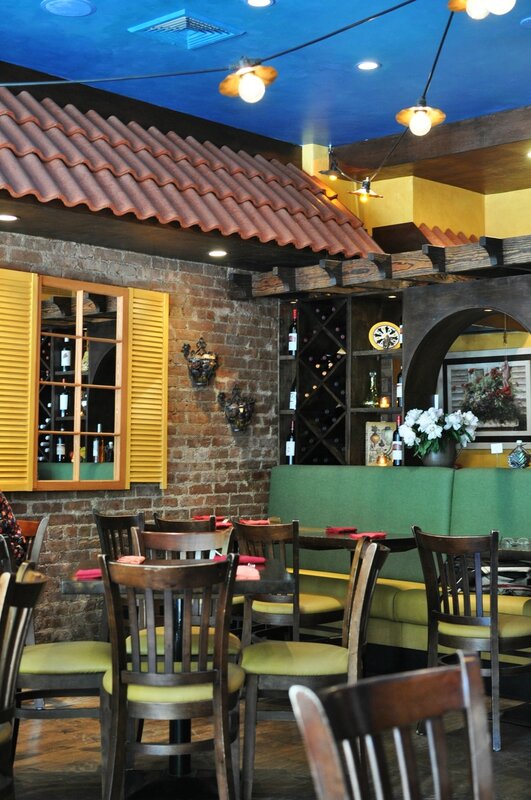 Harlem
Our shelter, our home in NYC! Harlem is just as safe and touristic as the rest of Manhattan now. Fans of Black-American culture, this is the place to stay.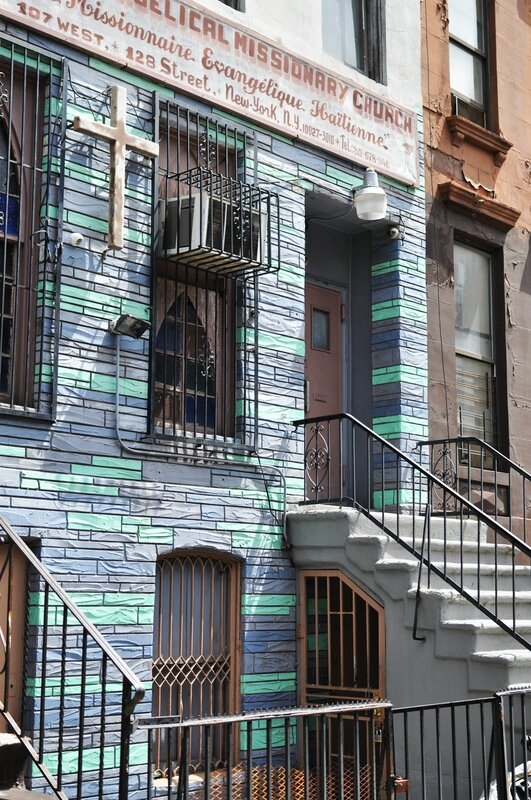 A long time ago, some of our European ancestors came here, hoping for a new life, craving for Liberty. They left everything behind. They risked their lives crossing a pityless ocean on archaic, unsafe boats. They had to take healthchecks and to undergo uncertain administrative procedures. The whole thing was a nightmare, but it was the price to pay to contemplate this. Liberty enlightening the world. The gift of France to the youngest nation of History. It was so moving to stand there, in 2014, from the deck of a touristic boat.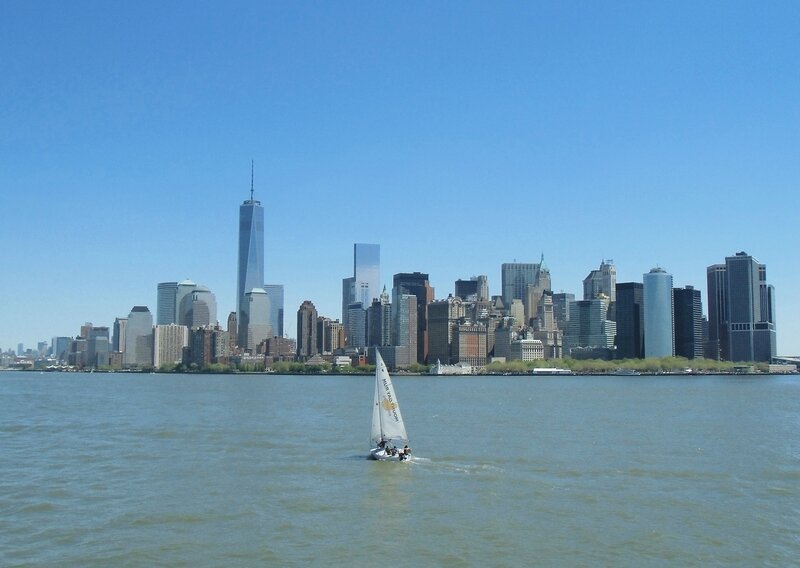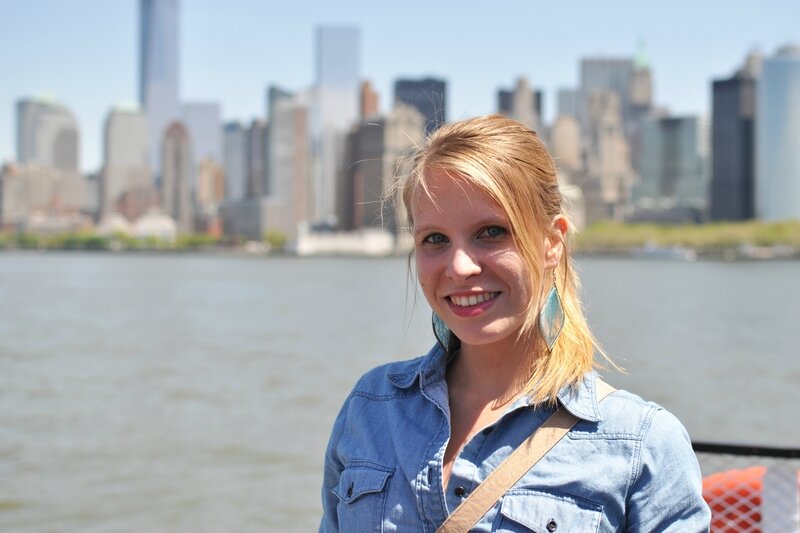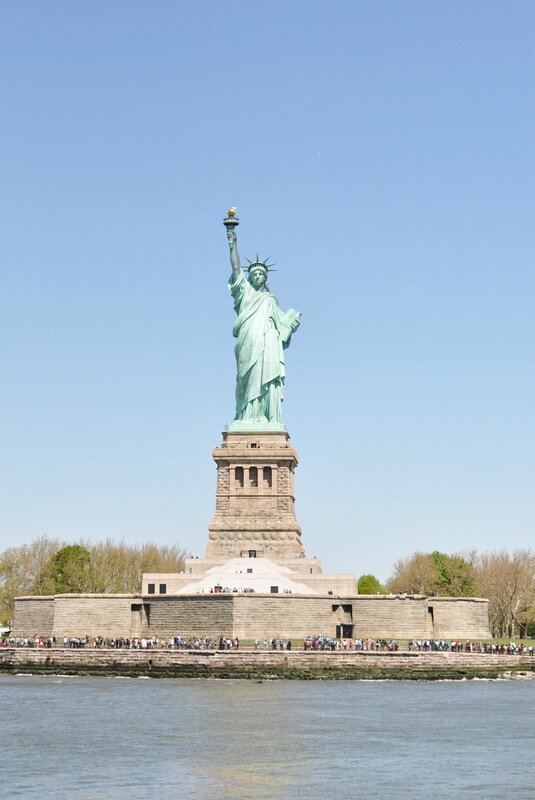 Don't hesitate to go and see by yourself if you got the chance...
04.06.14
And so I went to New-York City.
Before I show you the skyscrapers, the yellow cabs, the green face of the Statue of Liberty and the lights of Time Square, here is the project that Sonyan and myself have been working on while visiting the city... One day a fan, always a fan.
When in NYC, you can't help but remembering all these movies, all these TV series taking place there, and it's so inspiring. You are Marilyn. You are Holly Golightly. So let's start the show with a the classics !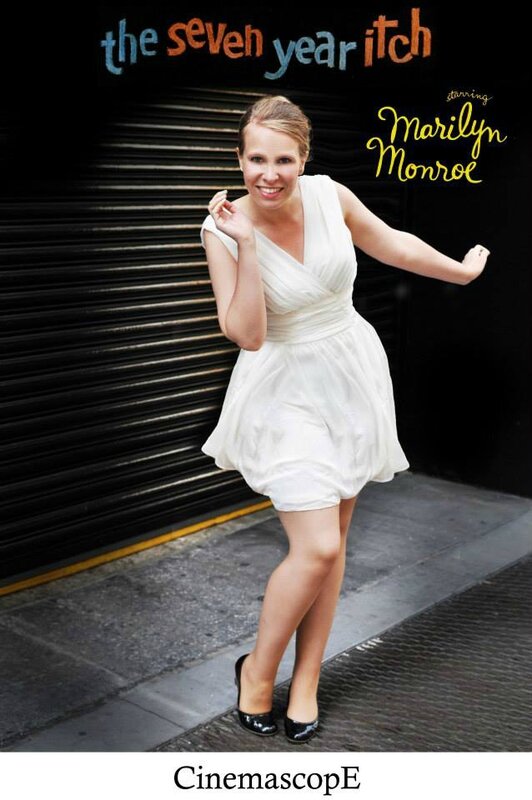 This is the actual subway grate where Marilyn's white dress made history. There's nothing there to indicate the place, but Google knows everything. So exciting to stand there...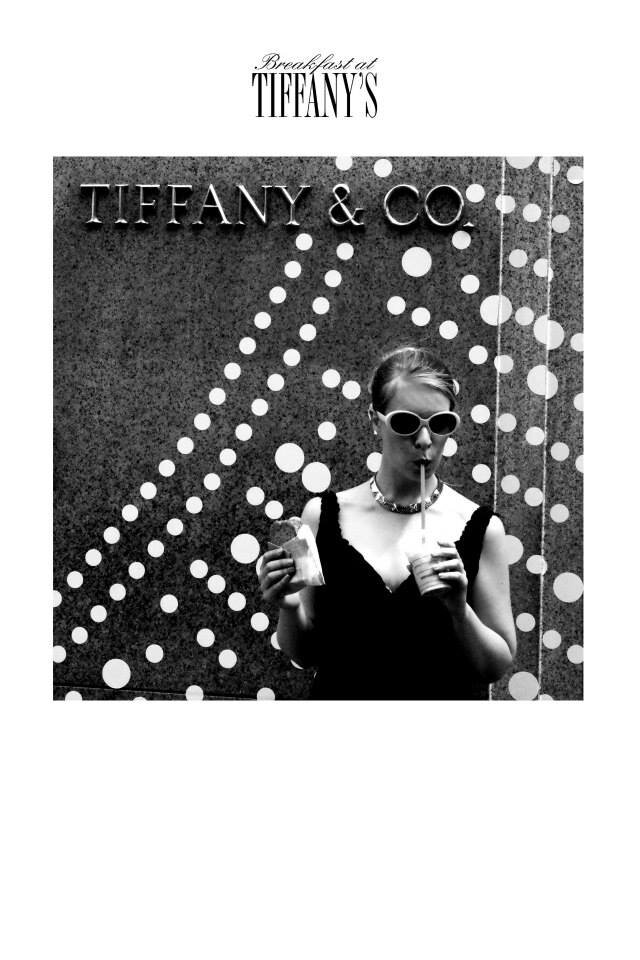 The huge Tiffany shop was easier to spot. I'm afraid Audrey Hepburn was not sipping on her coffee with a straw, but this is the Starbuck way...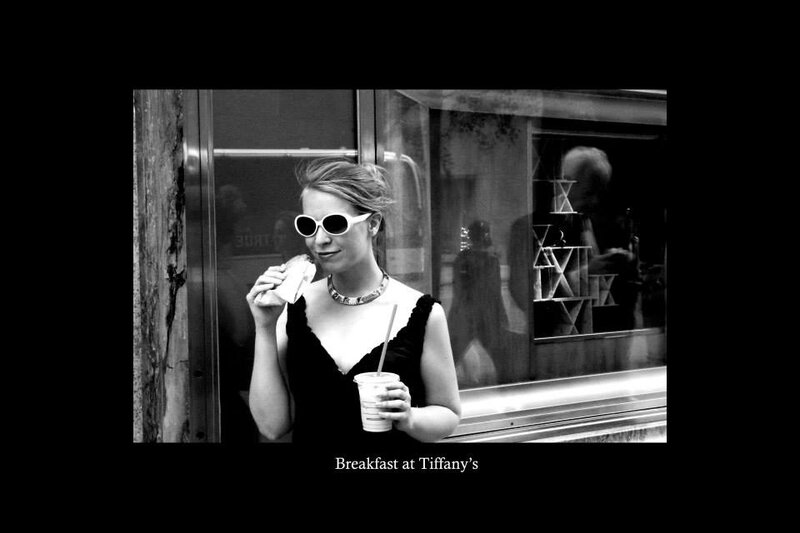 But Braodway means "musicals". And the greatest of all is...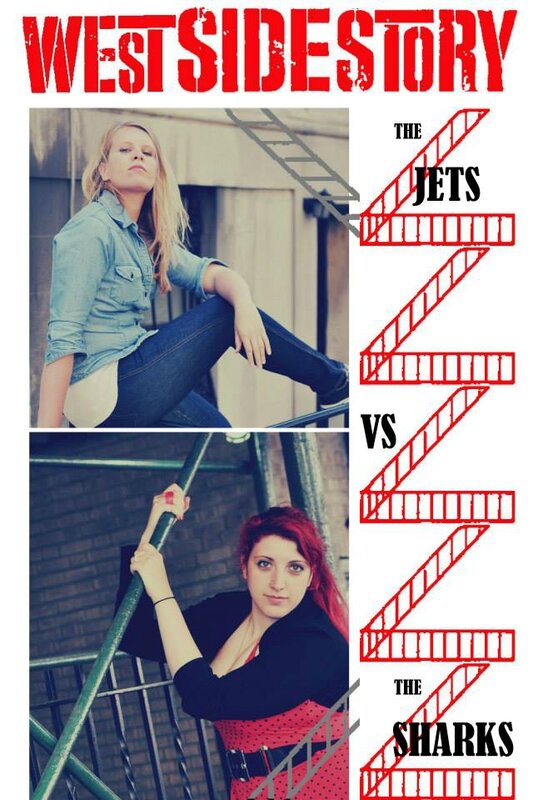 If you want even more badass references, let's go Gangster style.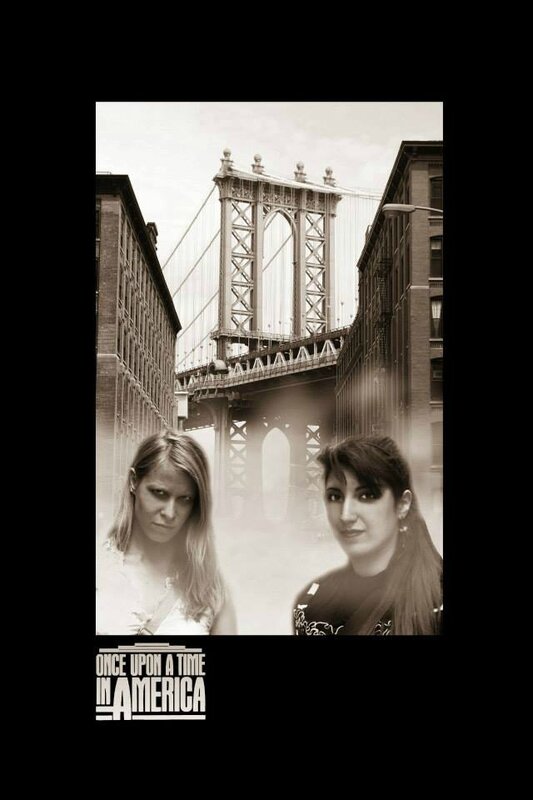 This post is getting too dark. Let's add a pinch of punk... Do you remember Giselle singing her lungs out in Central Park?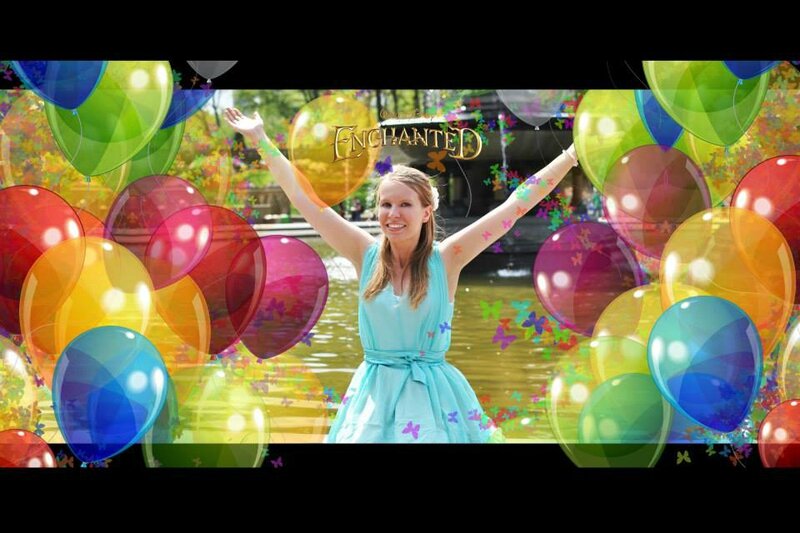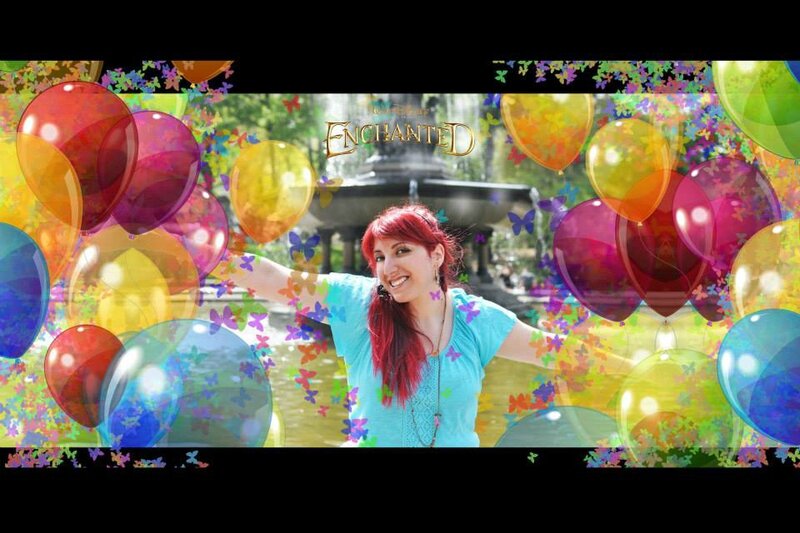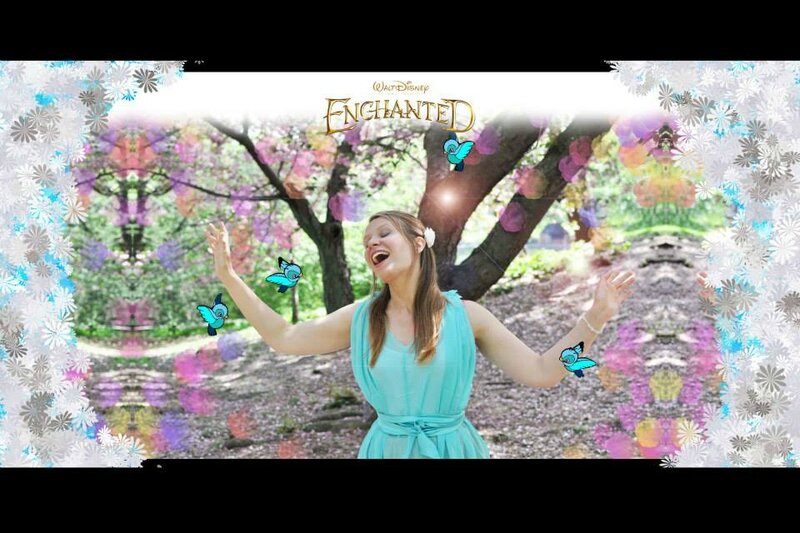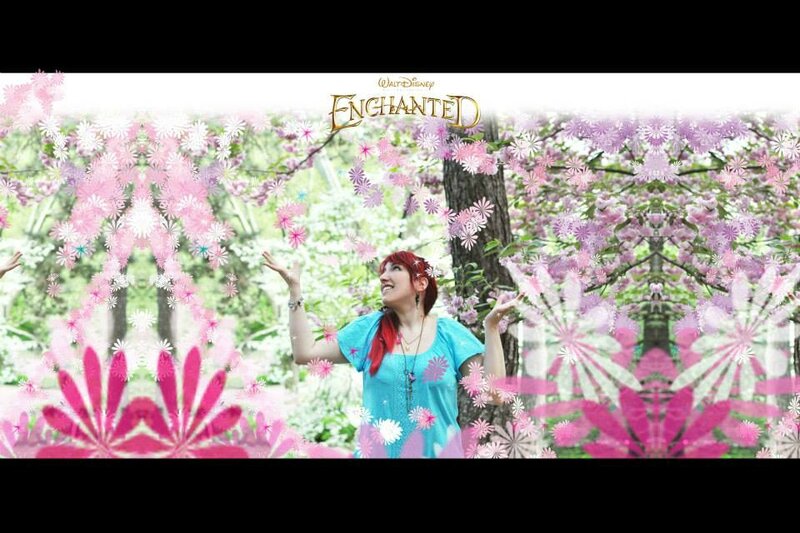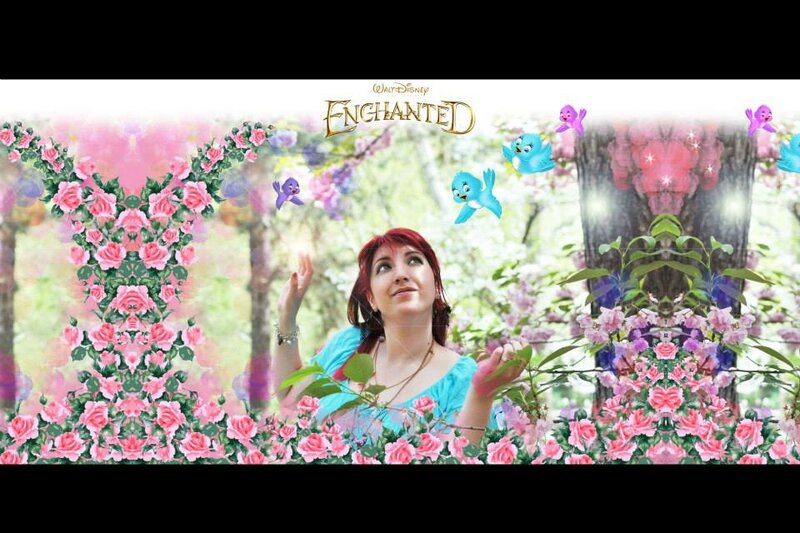 But the sky is not always blue in Manhattan. A girl also has to struggle with modern life. For example, when your boss is a bitch...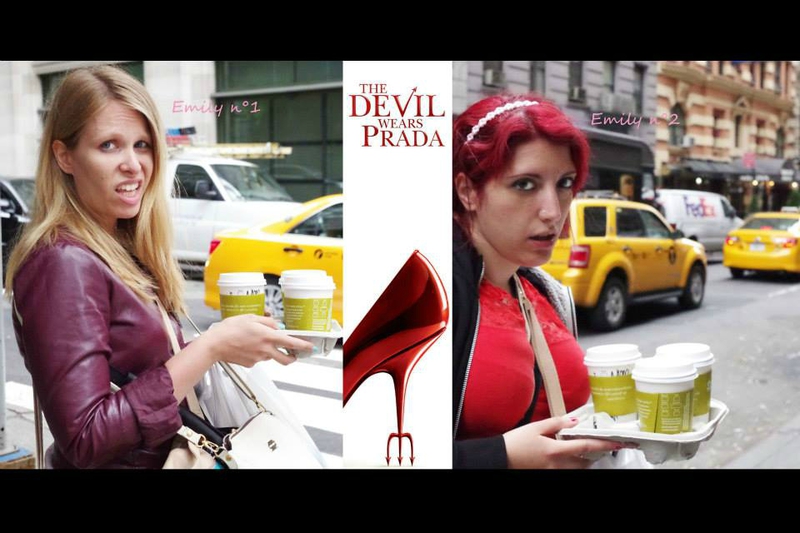 ... or when love sucks. Fortunately, good cupcakes can solve everything.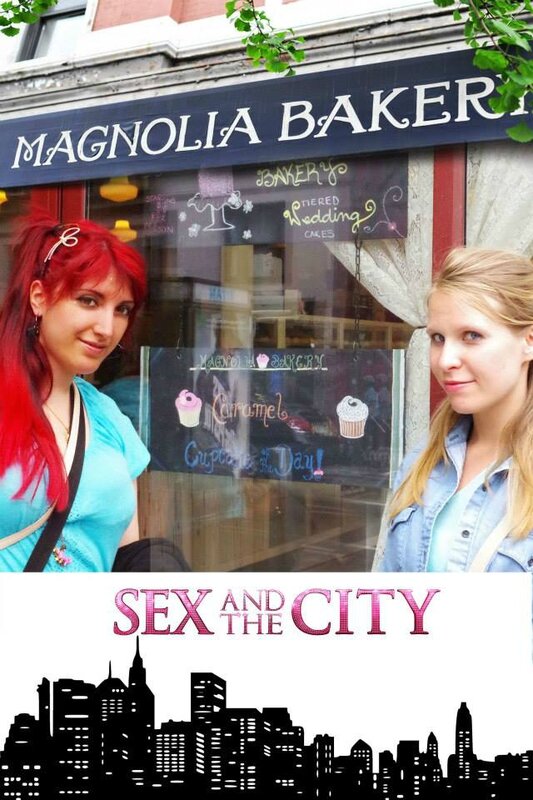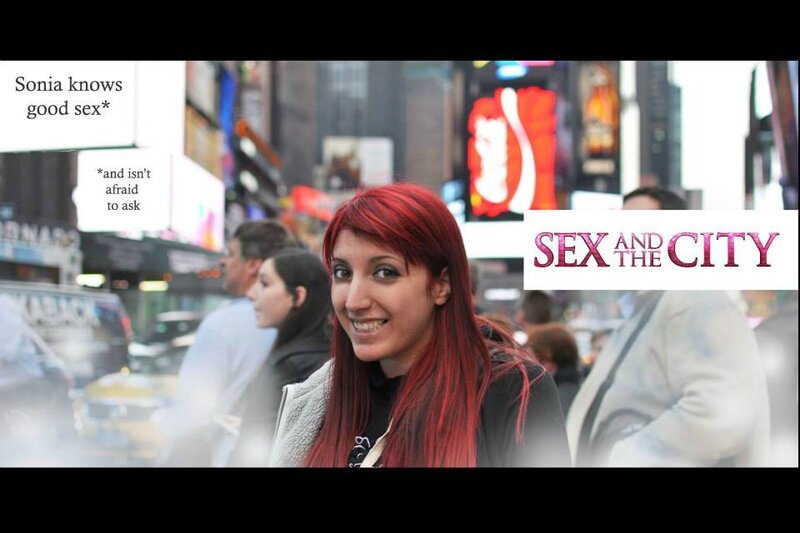 OK, but what if an ugly, giant, stupid monster was trying AGAIN to destroy the city??...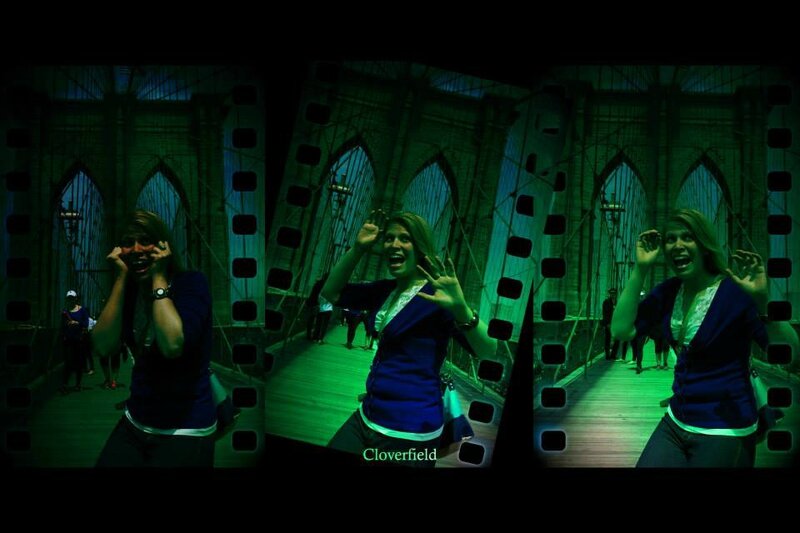 I guess we would have to call this guy again.
9 days in NYC through 9 movies! And weabsolutely have to go again for a TV series shooting: Friends, Gossip Girls, How I met your mother and many more are waiting for us!
24.05.14
Ok, this time I screwed up. I missed the azaleas in Mifuneyama (Saga, Kyushu). It was supposed to be covered with flowers (sight). Well, of course it's still beautiful, but... anyway. It's not like I had crossed the whole country in the middle of the Golden Week just to see it... Oh, wait.
Disappointment.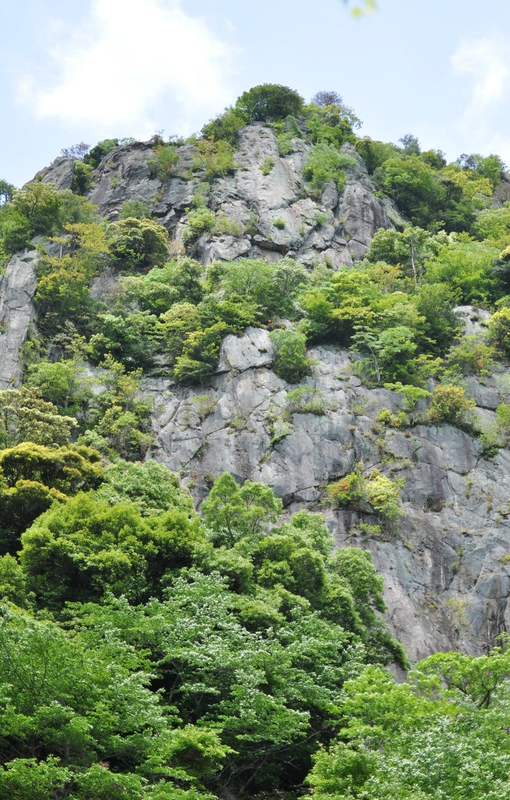 The only pink bush I could find. Damned.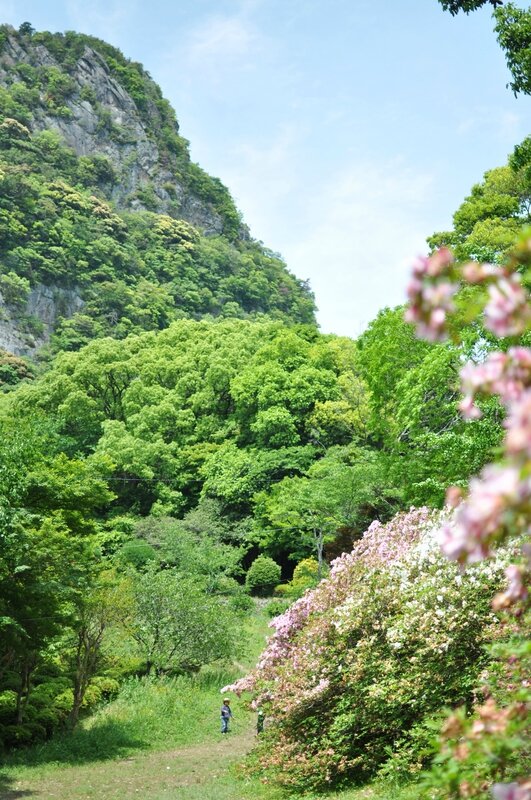 So green, so green... At least it's relaxing...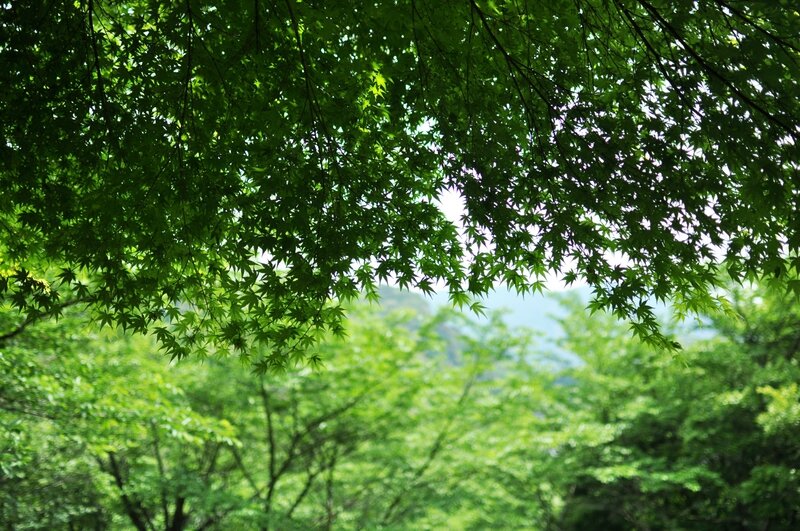 Fortunately the wisteria saved my day.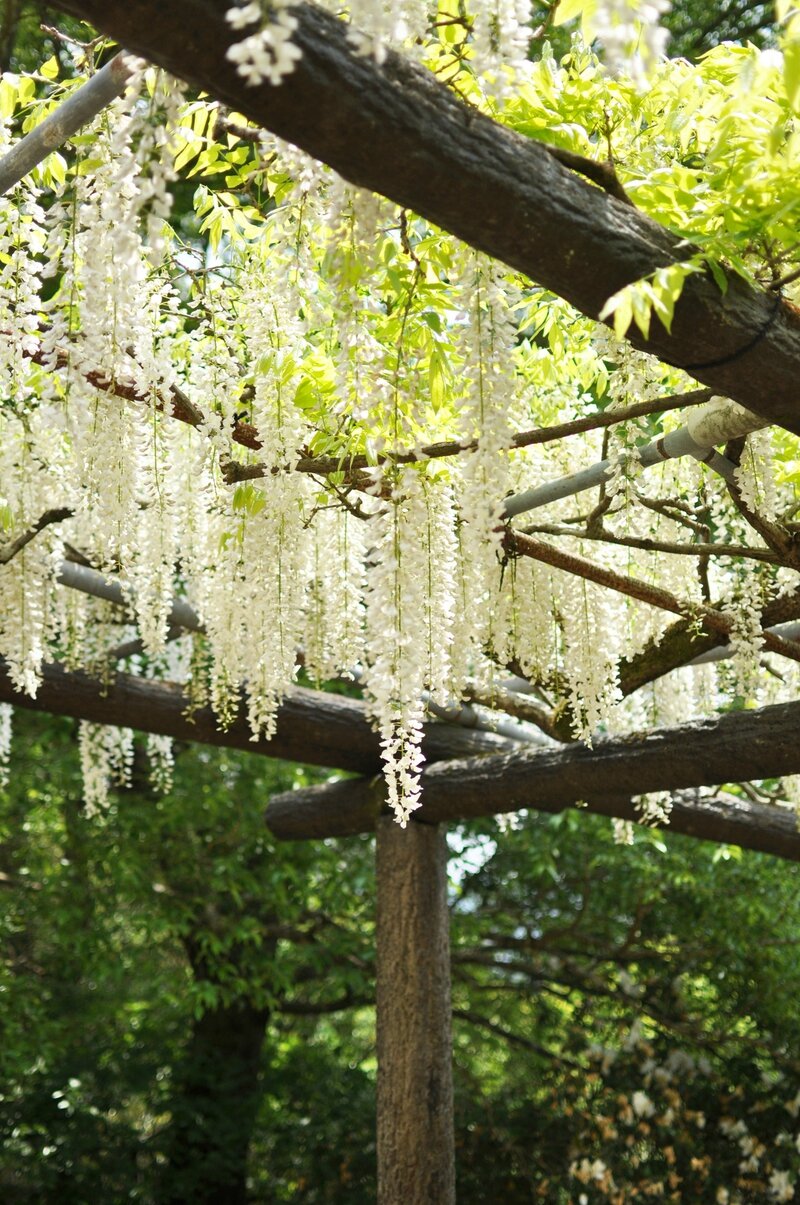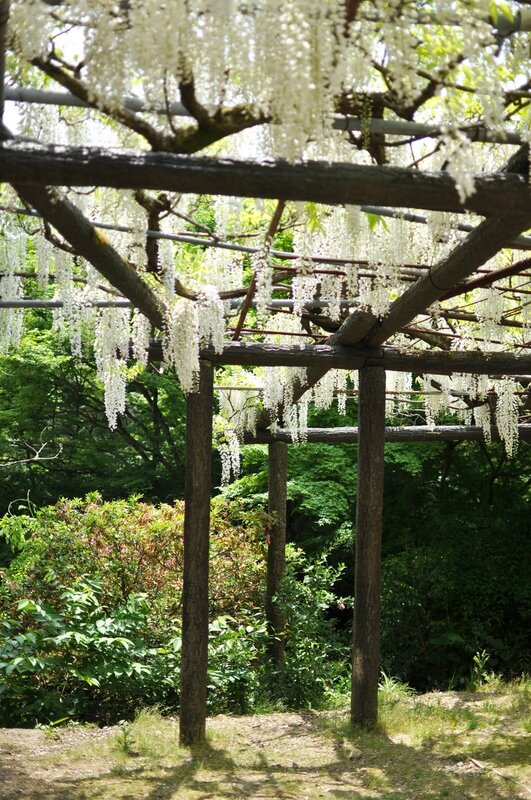 Aaaah, Mother Nature and her calendar...
20.05.14
I sware that I don't exaggerate when I say that wearing a kimono is a very special experience. First, this is not the kind of dress you can jump in and forget. Not only you need at least two persons to put it on correctly, but it is like a rigid, heavy, solemnel piece of fabric folded around you. A kimono itself is a very light and smooth sheet of silk, but under it you also wear three or four layers of cotton; scarfs and ribbons to keep it close to your body and a hard, wide under-belt to give the right shape to the obi. Once you're set, you have to keep your back straight, you can't release the pressure on your belly and you need to control your steps, your breath, every single movement. Sounds like hell? Actually, not at all. The kimono does impose a certain discipline, but it also supports you and it guides your behavior. Personally, I just can't get enough. So when a friend of mine proposed me to model for a kimono brand at the Tokyo Design Festa 2014, I couldn't decline.
The French models team - Before
The French models team - After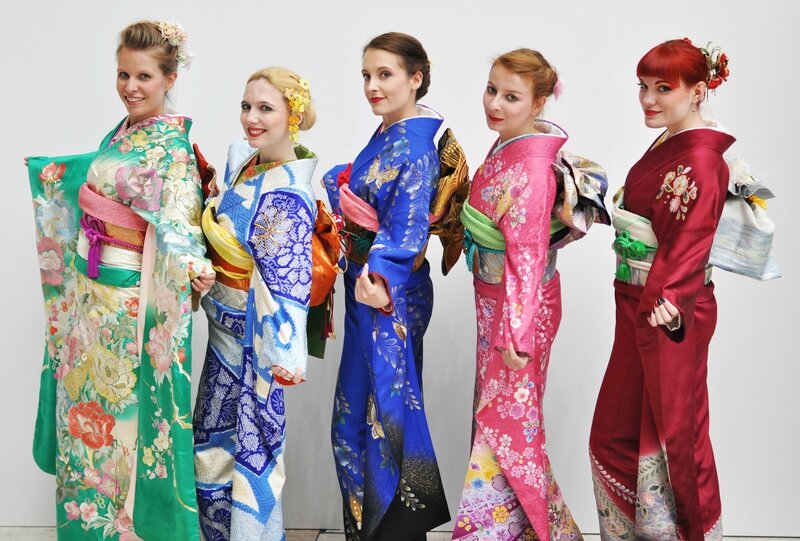 ... Who said "Power Rangers" ? Oh, come on.
I am the Green Power Ranger. Let me show off.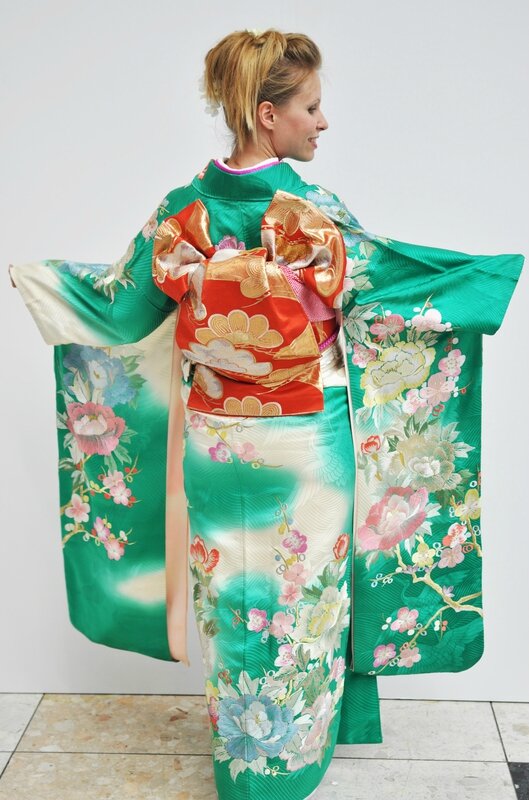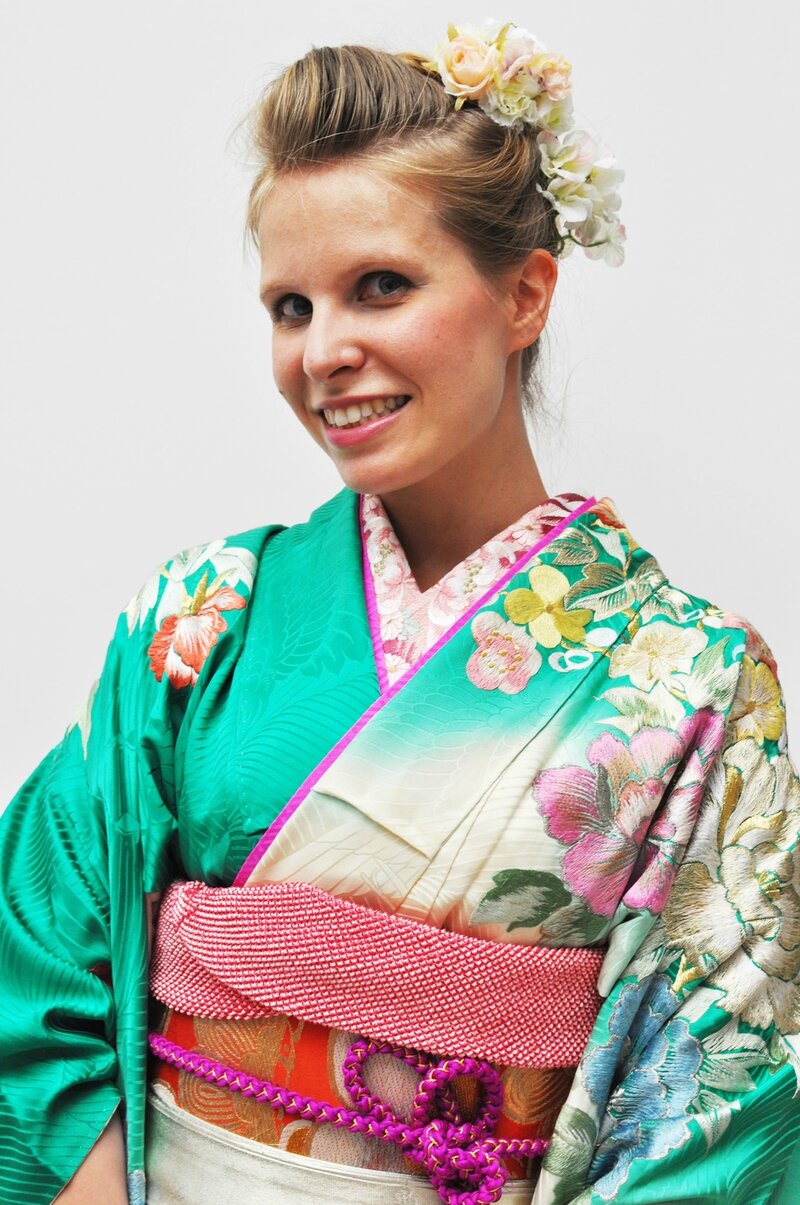 Our Japanese counterparts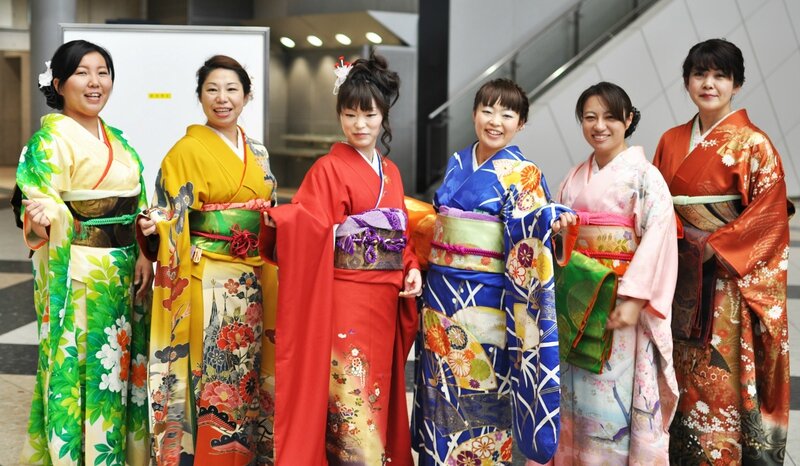 In the past, the way the ladies were wearing the obi gave some clues about their rank in the society, their marital status or their position inside their own family. Each obi is a real piece of art, it's really the most impressive part of the kimono.
The way of the obi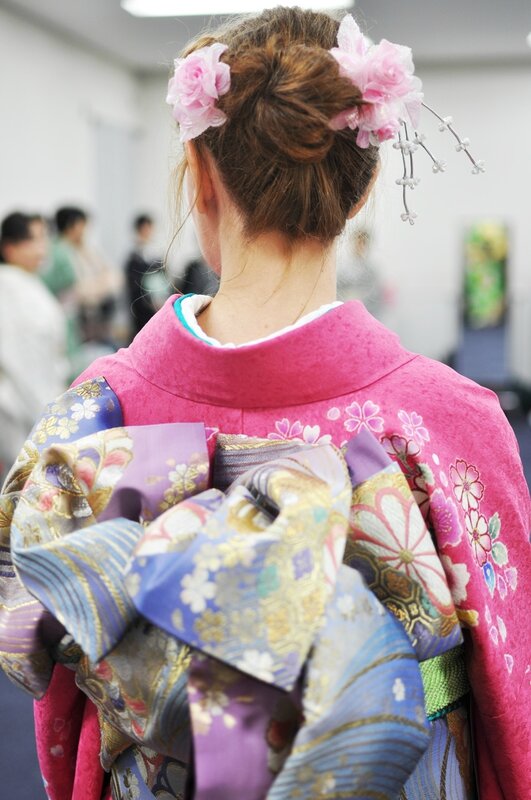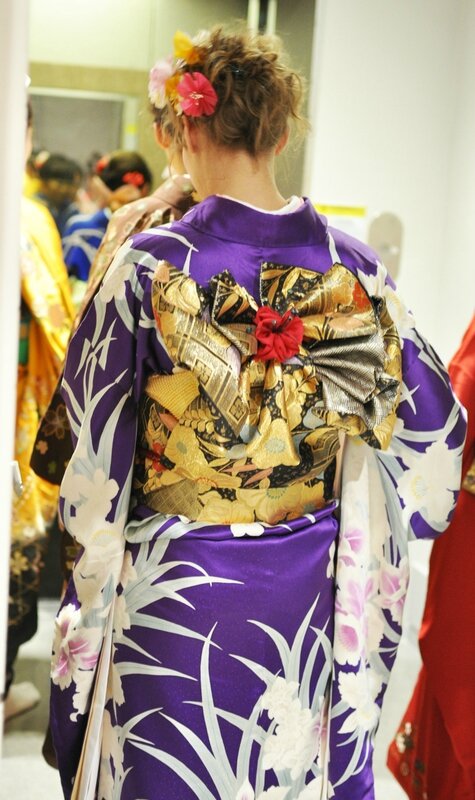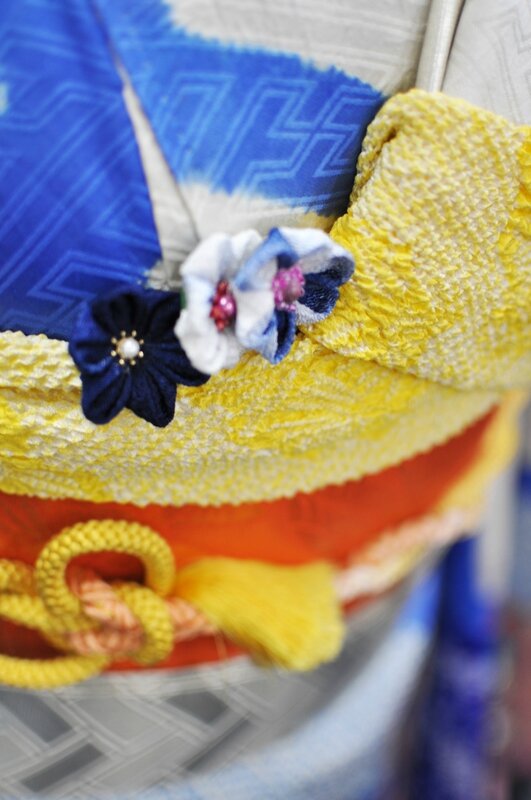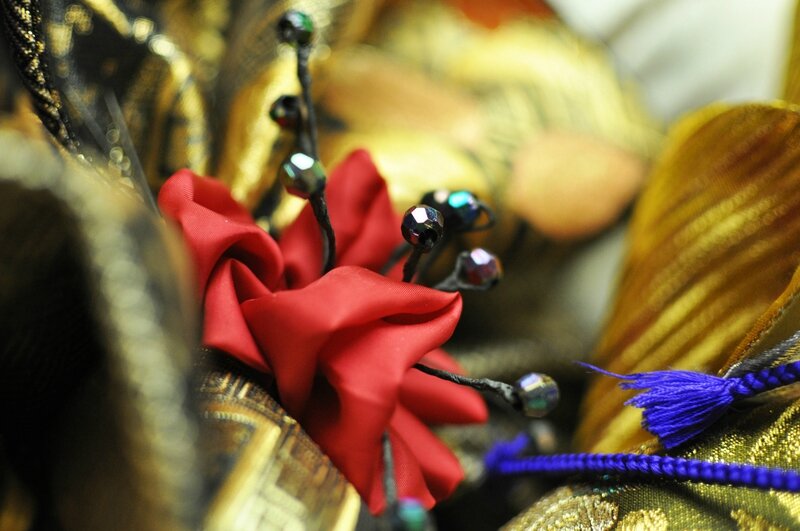 Pretty cool, uh ?
But of course, there are still some ways to be foolish in a kimono. You can count on us to add the French touch.
Be young, be foolish, be happy.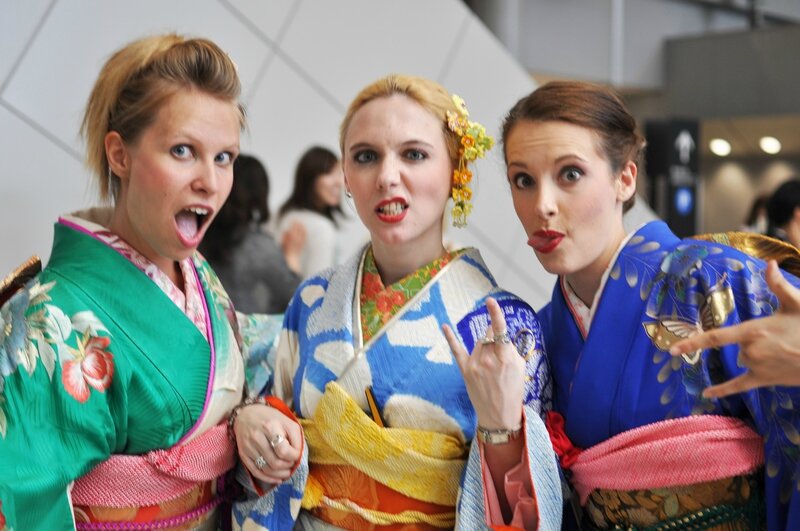 Guys, I'am definitely happy to be back in Japan, but amazing pictures of my trip to New-York City are coming soon. Be ready, it's going to be legendary.
25.04.14
How could I have spent 5 spring seasons in Tokyo without paying a visit to Nezu Shrine (Bunkyo-ku, Tokyo) when the tsutsuji (Japanese azaleas) are blossoming? It's just like... like... A herd of pink and white sheeps. Strawberry-vanilla bushes. A matress of colourful pillows. It's so pretty your eyes can't embrace fully the view.
Nezu Jinja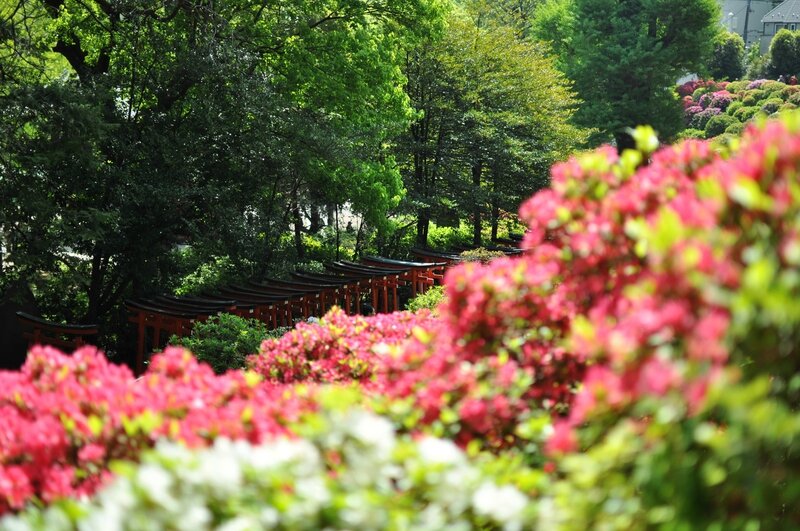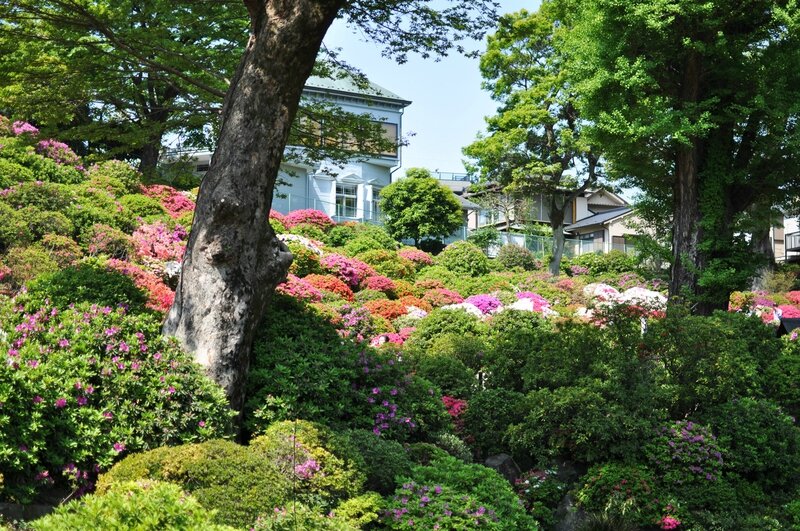 Tsutsuji blossom in Tokyo in April. This year they are a bit later than usual and the first time I went there to weeks ago, there were no flowers on the bushes. But I have been allowed to keep my entry ticket and to come back anytime until mid-May to enjoy the view. Actually, I still have this ticket so I could go again. And I would, if it was on my way. Its is so sweet to stand here, surrounded by so many flowers.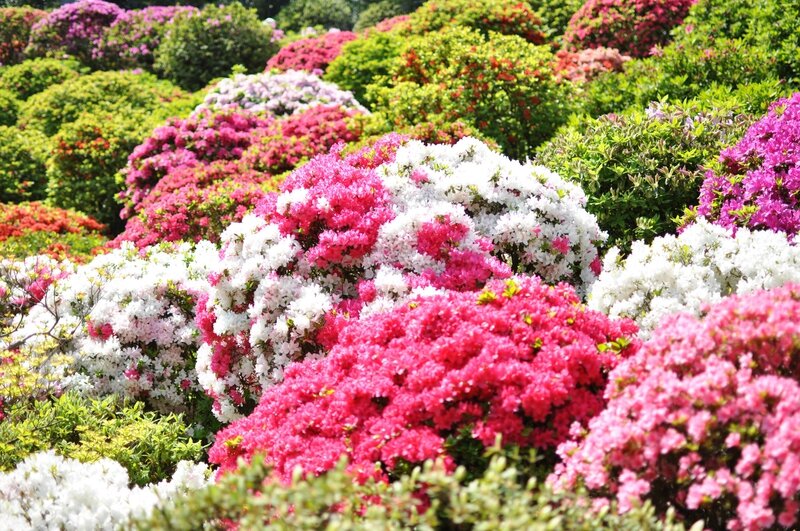 You could almost eat it...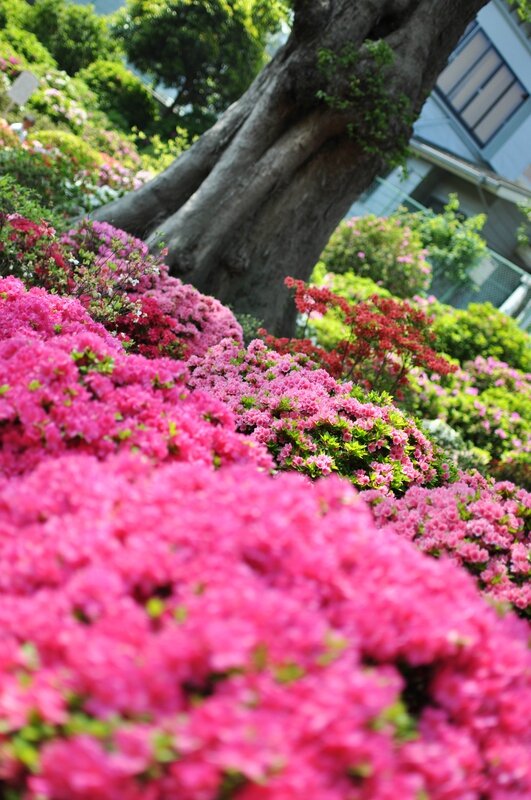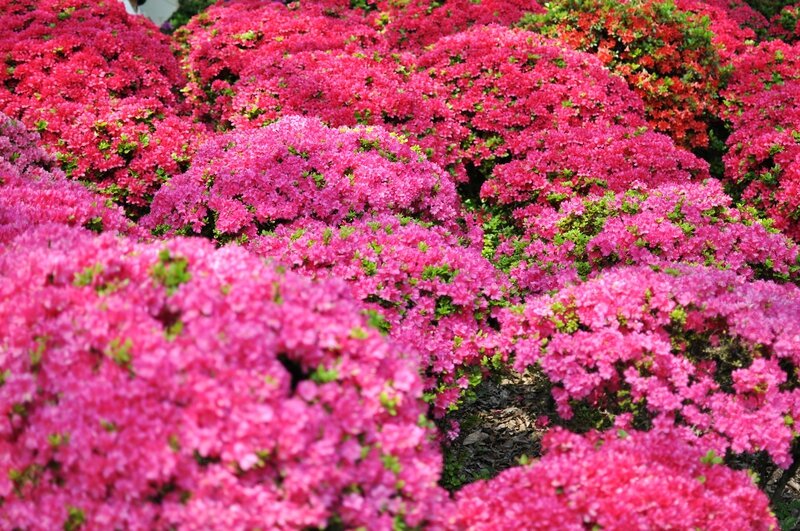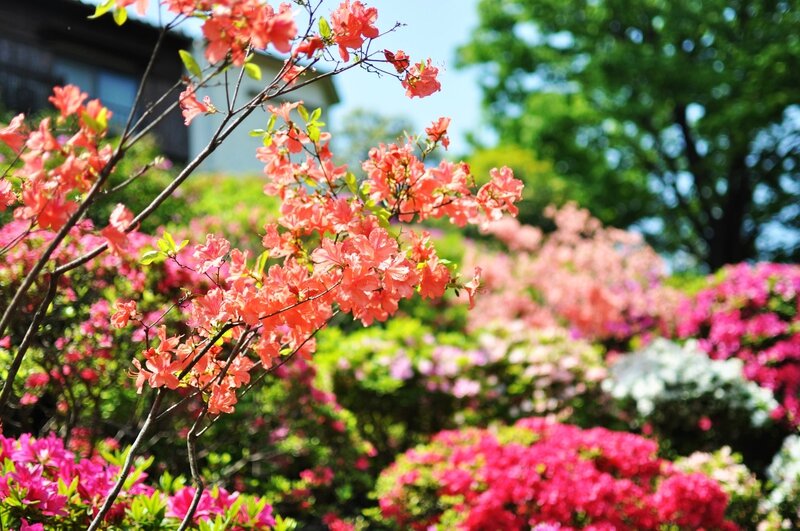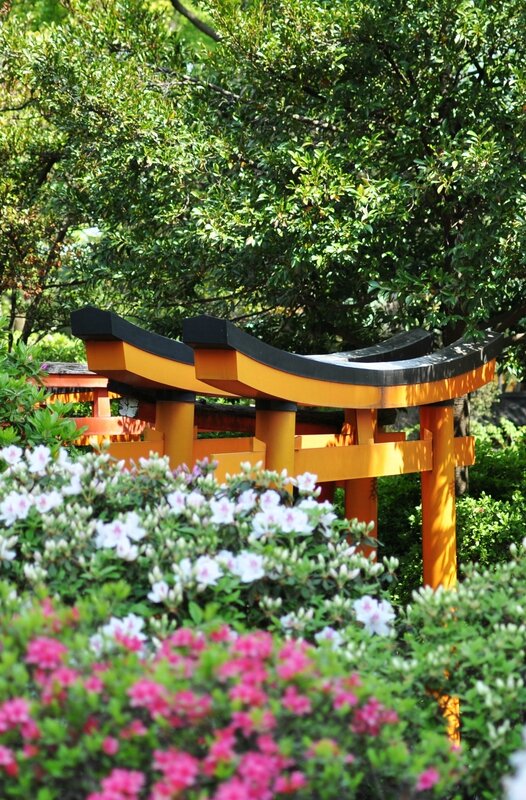 Strong sunlight, small pupils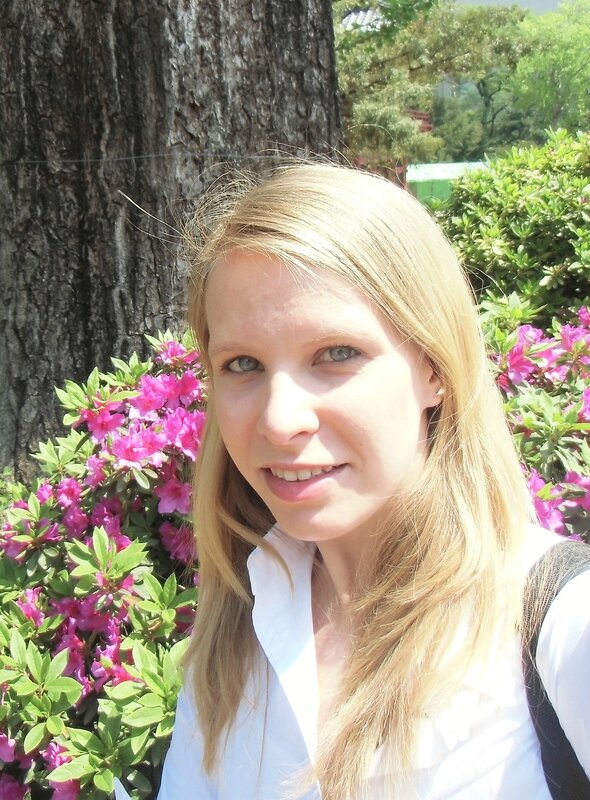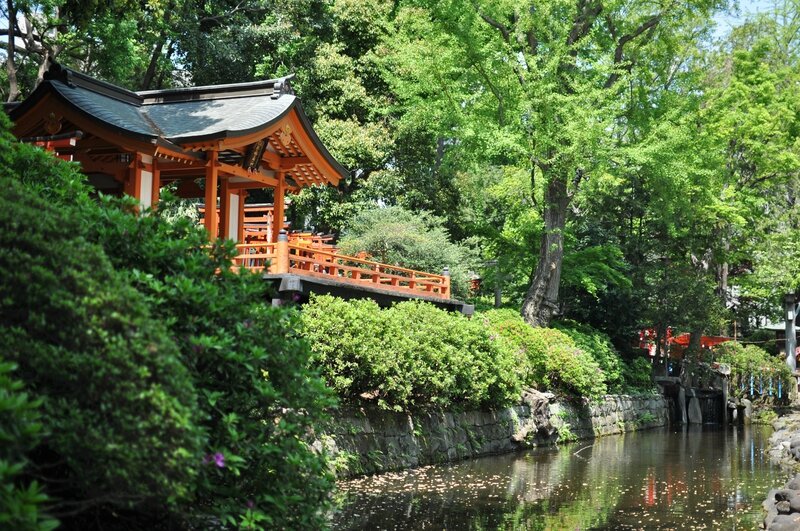 May I find again many unknown places in Tokyo!
19.04.14
All things must end: this is the yearly lesson of the sakura. Life is as short as beautiful. How can something be so full of life and full of death in the same time?... I will never get used to the sakura "swan song". Every time it moves in my heart. Every time if gives me a greater hunger for life.
Hamarikyu Park, Tokyo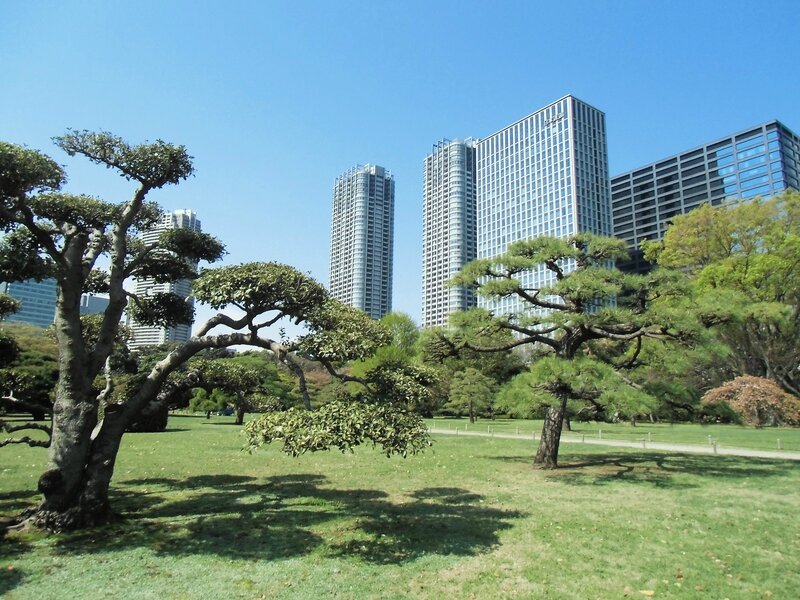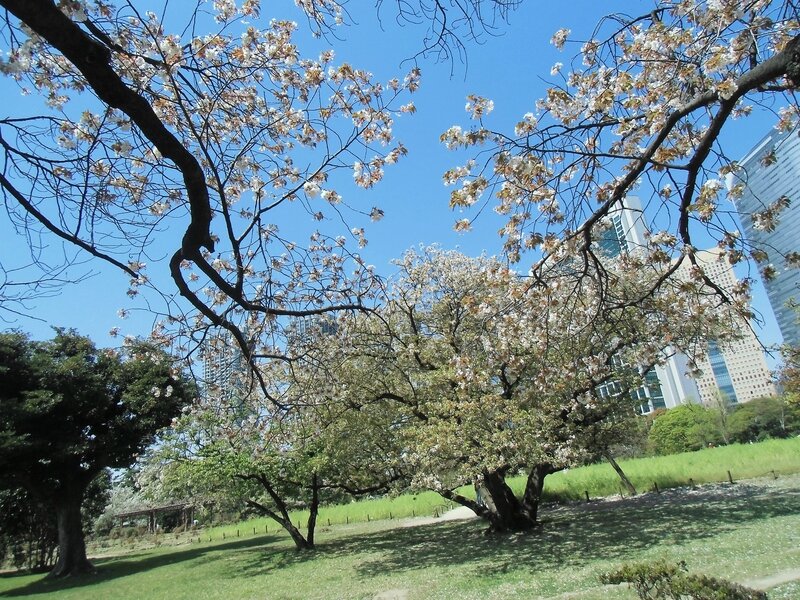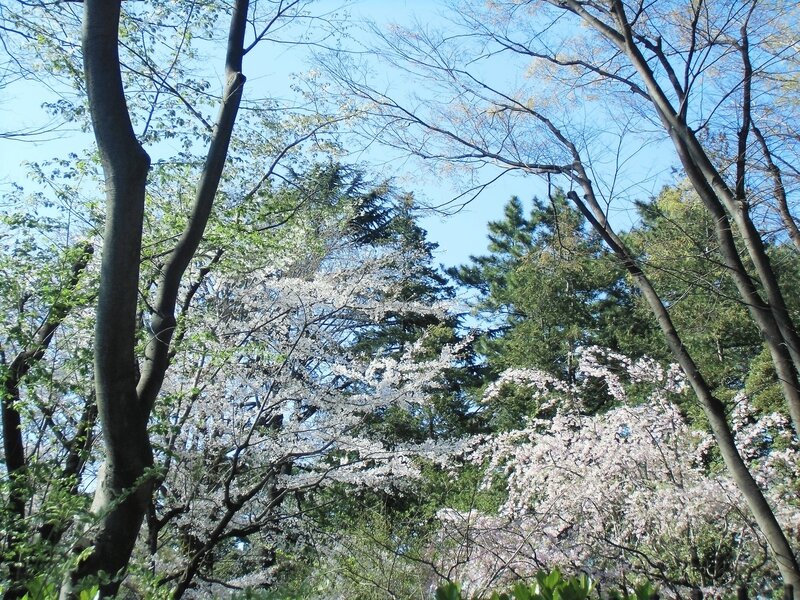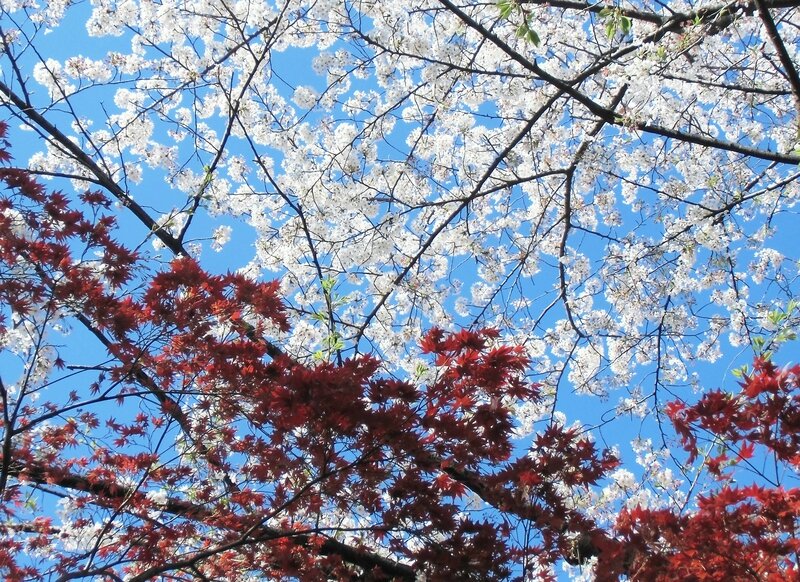 The Japanese colors floating on the blue sky. Pure delight.
03.04.14
Do you want some more? Fine.
Ohanami must go on! The most convenient sakura spot for me is defitely Megurogawa, the thin canal running from Gotanda to Ebisu. It's only five minutes from my office, so I can escape during the lunch break and cry with hapiness in front of these sweet cherry blossoms.
Megurogawa riverside sakura show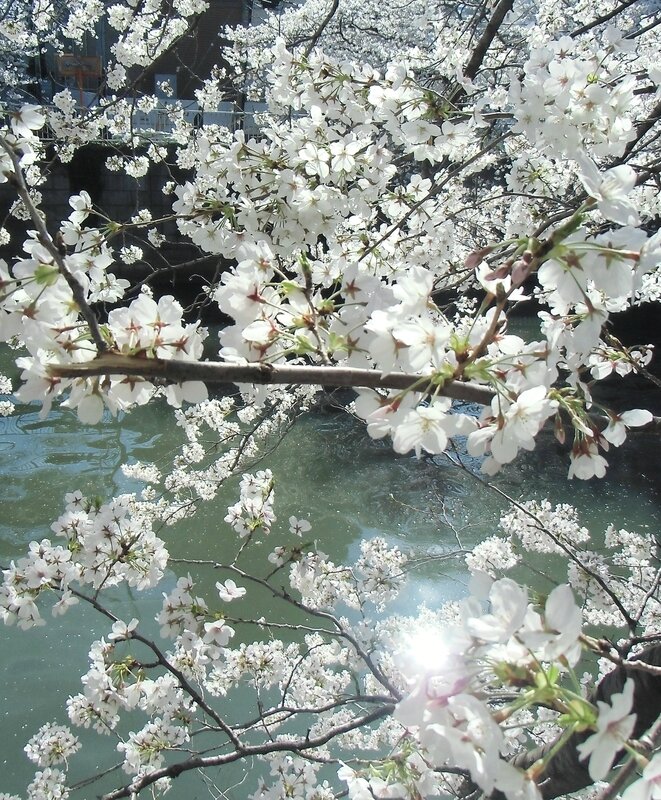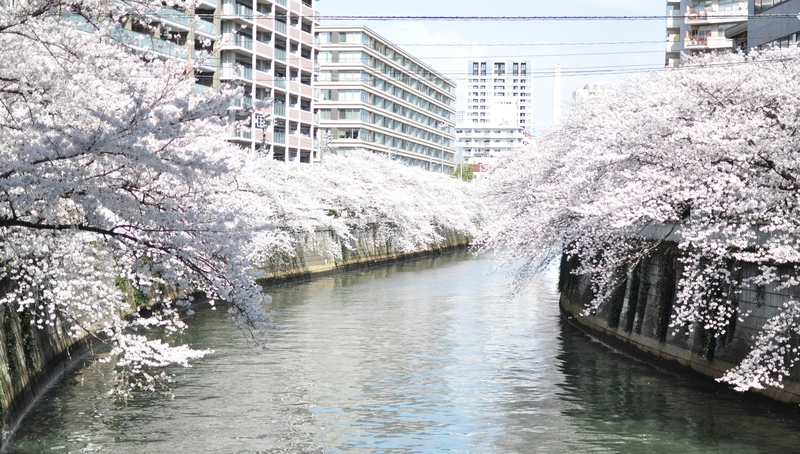 And here I go again after work, to enjoy the pink light of the paper lanterns.
Megurogawa by night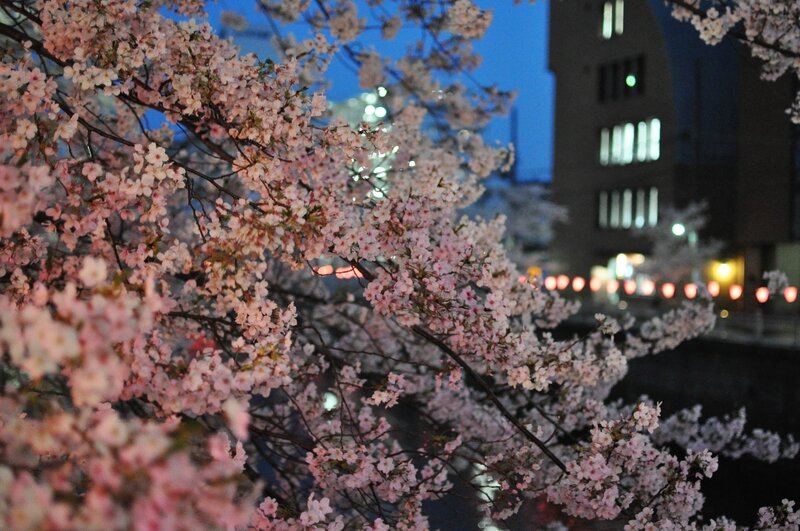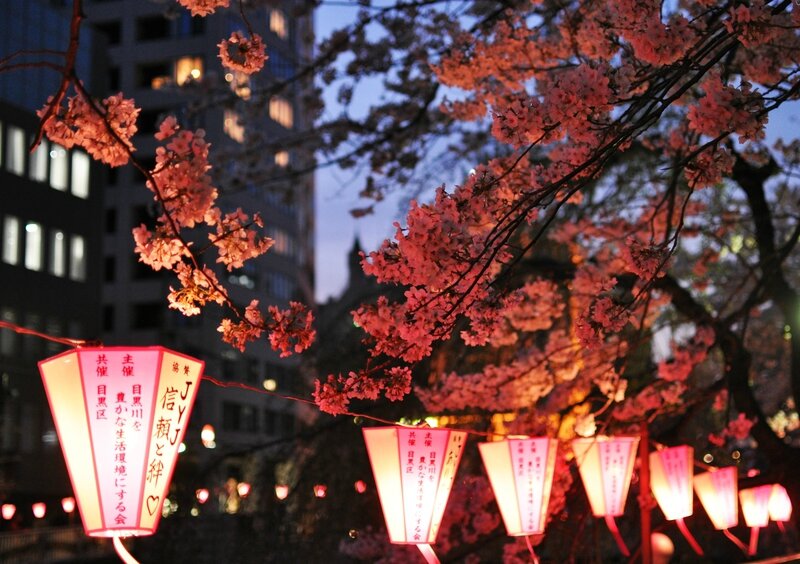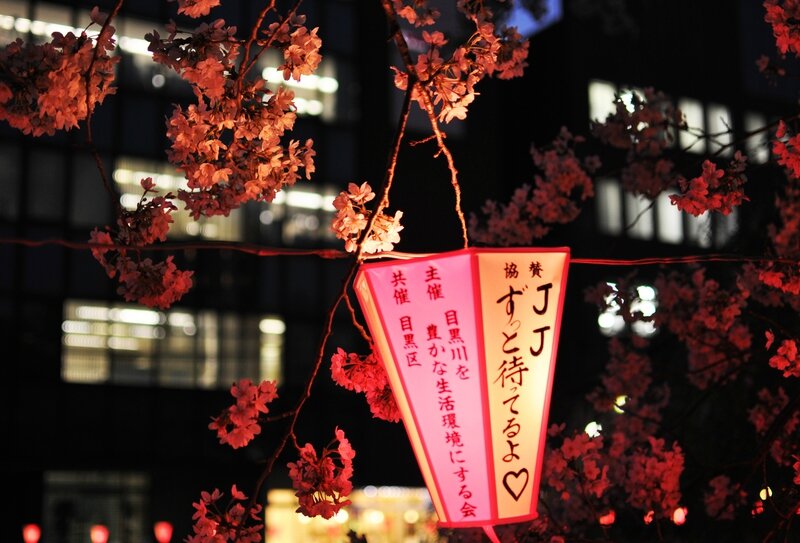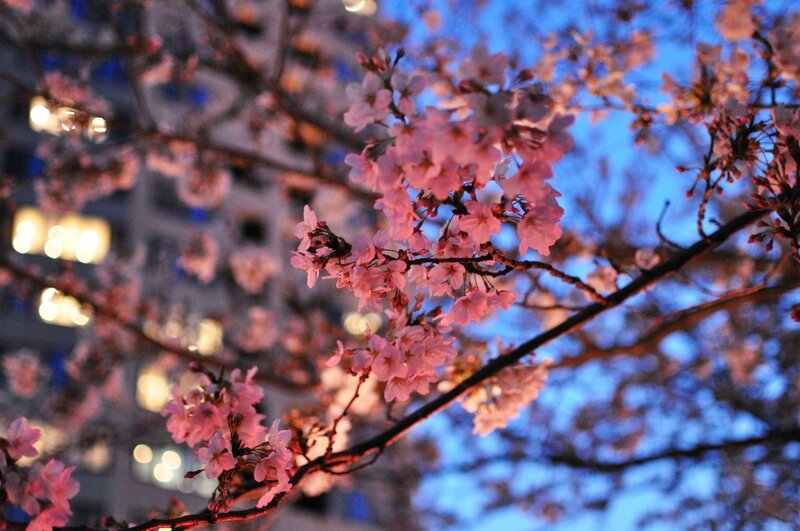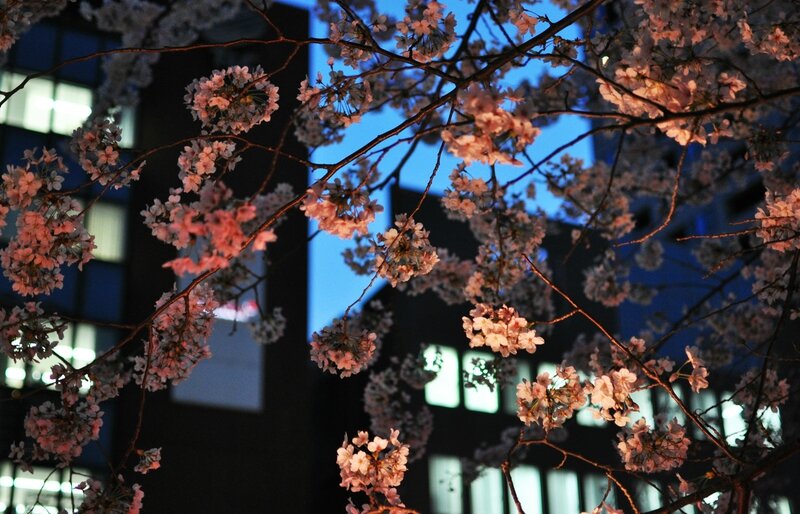 Honestly... what else?
01.04.14
Every time, the same emotion, the same amazement. Sakura are just like Christmas: you perfectly know how it looks and how it feels, but you get mad about it every single year. You can't help falling in love with it. You can't help worshiping it. Any park becomes a church to you. And Shinjuku-gyoen is a cathedral.
Shinjuku-gyoen, place of faith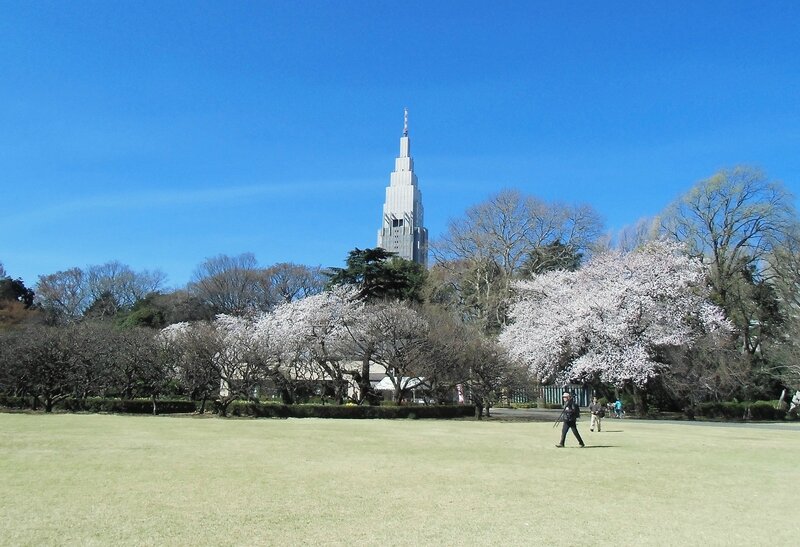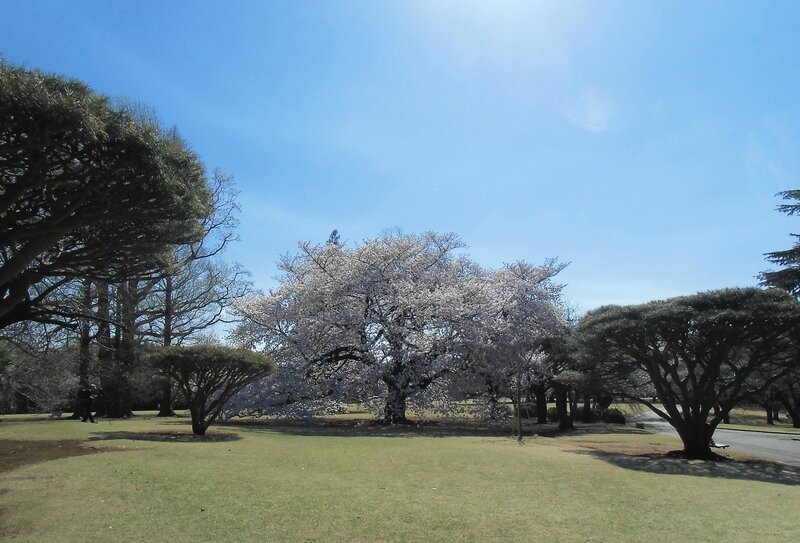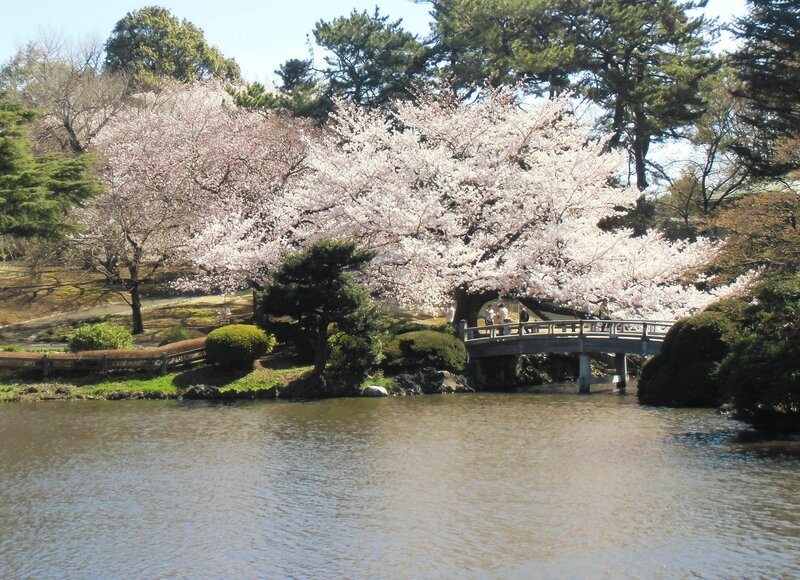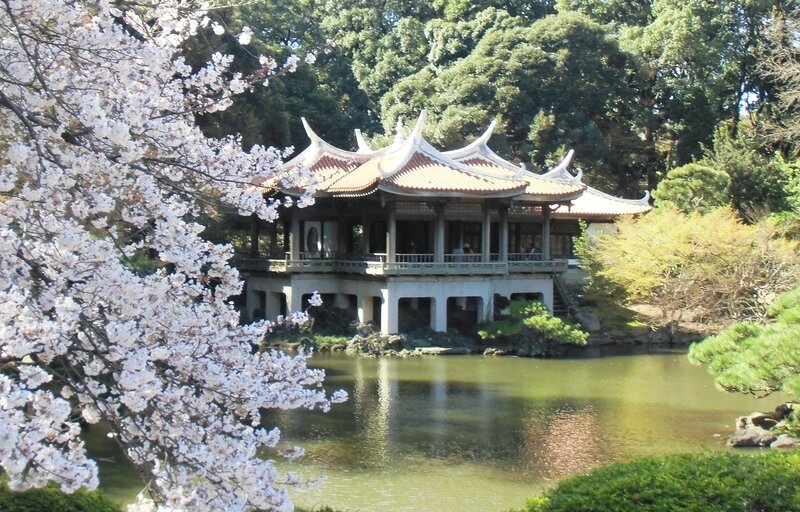 So much beauty on Earth, friends. These sakura make me believe in something greater above us.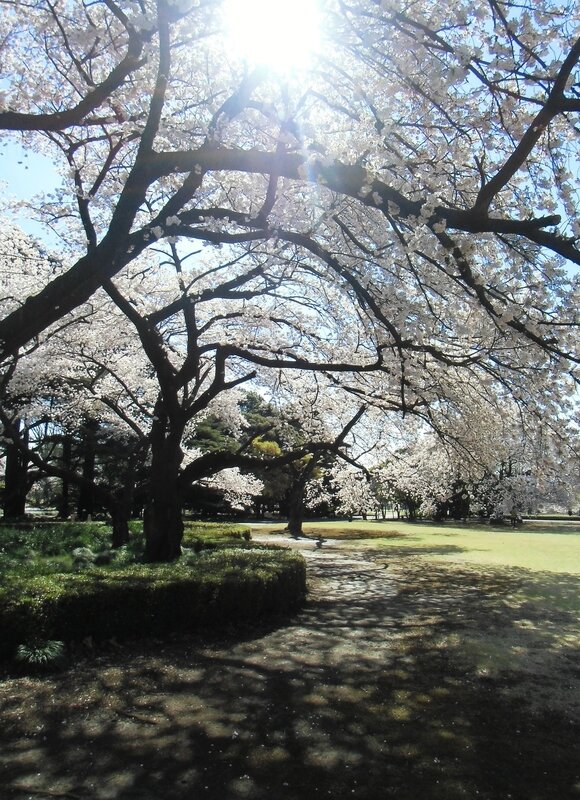 I'm a believer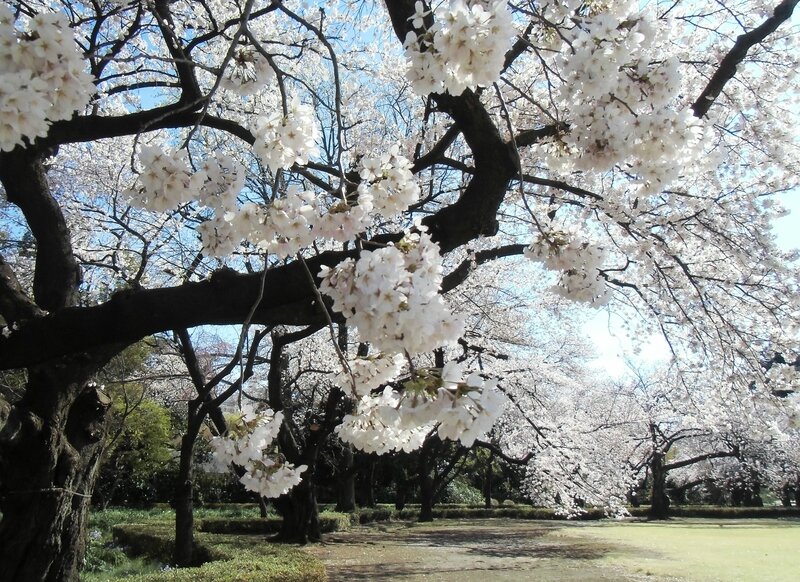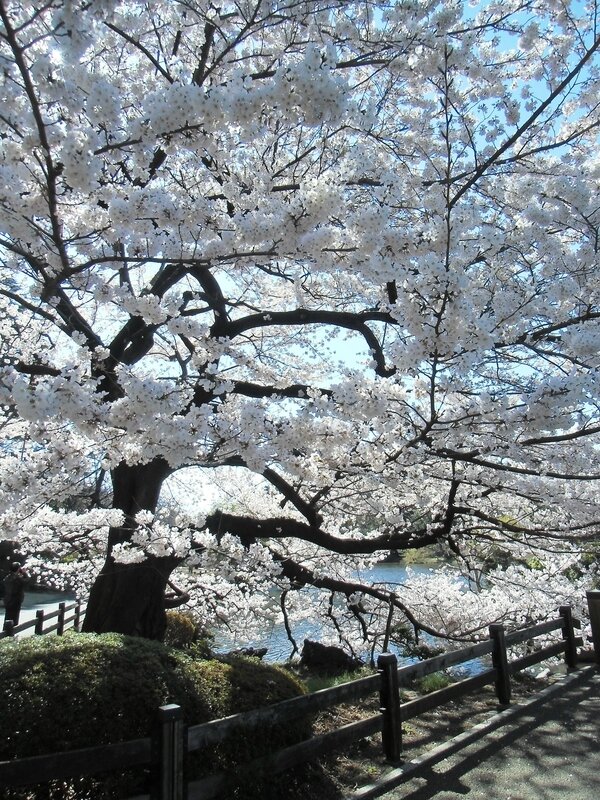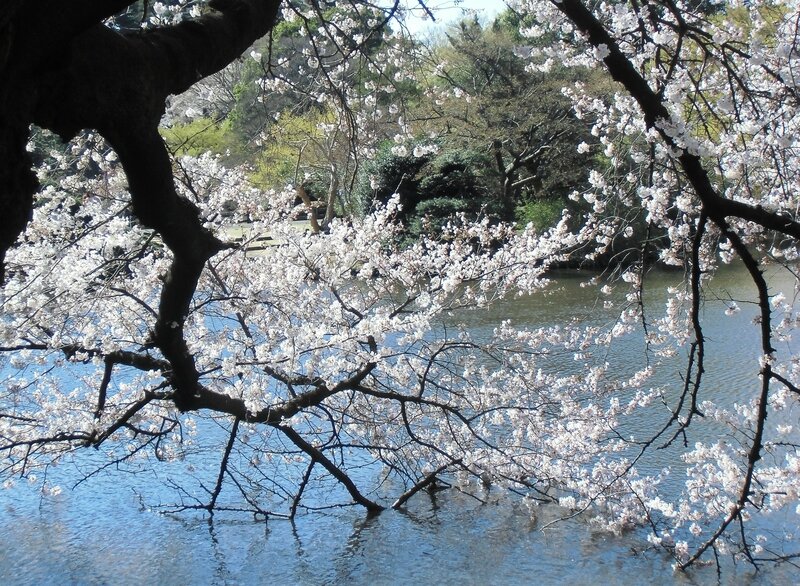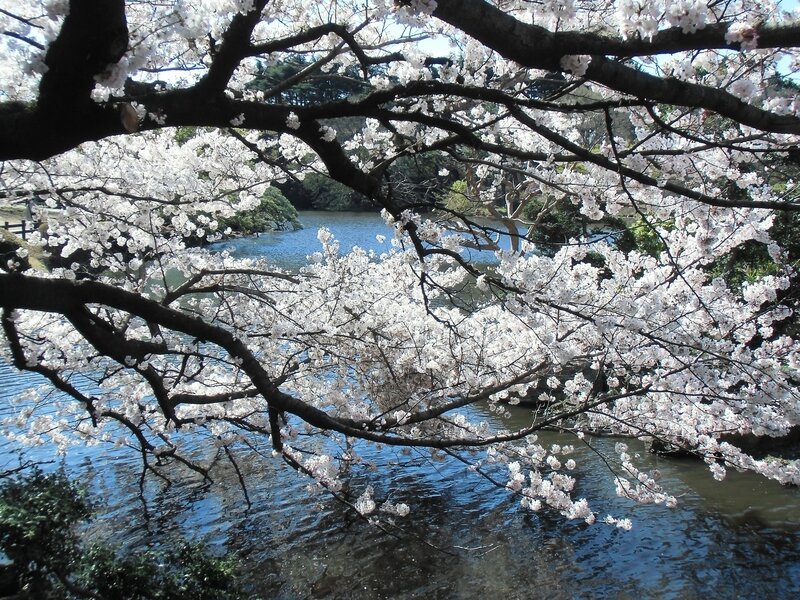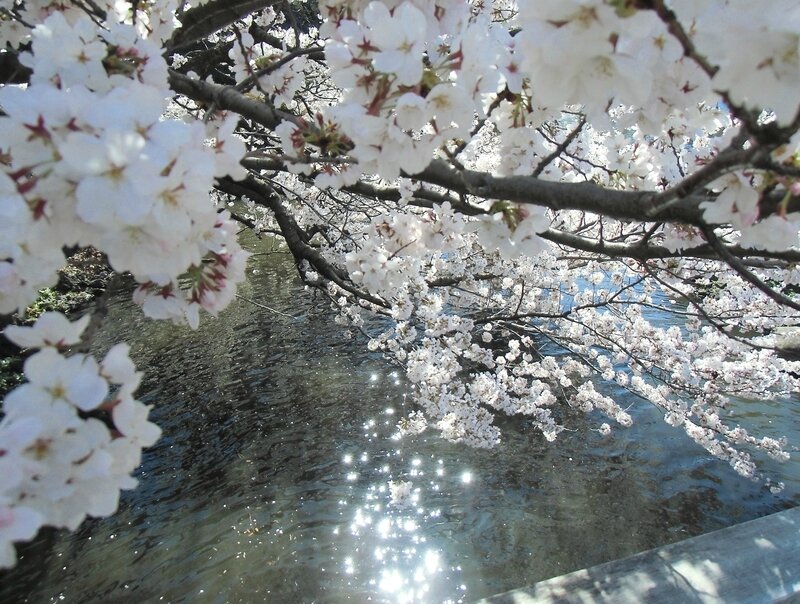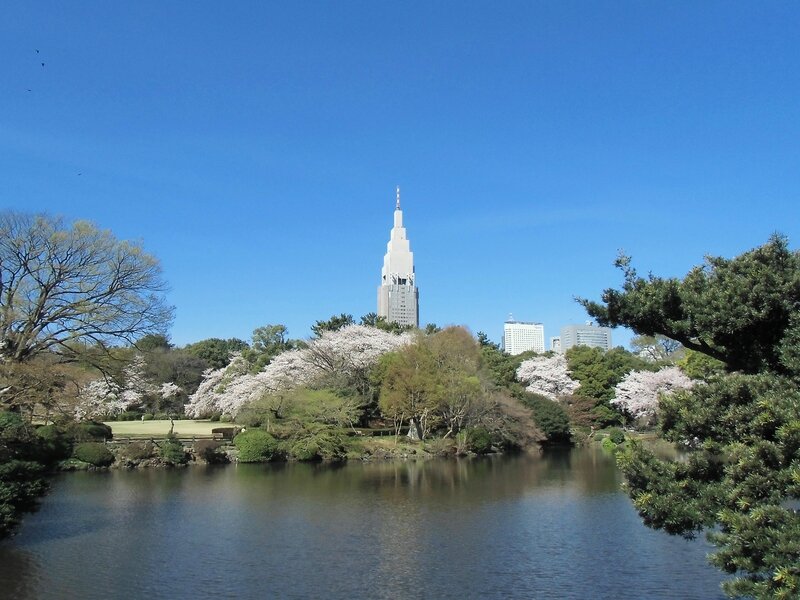 Vegetal clouds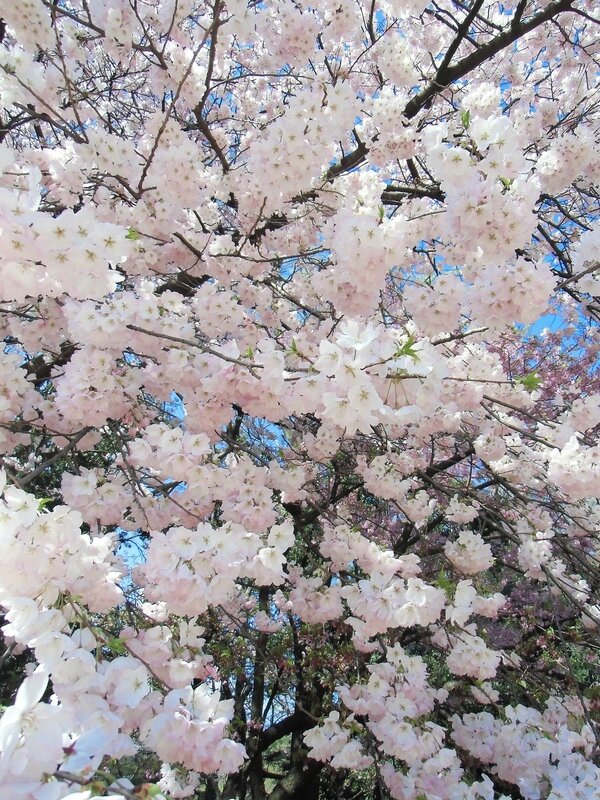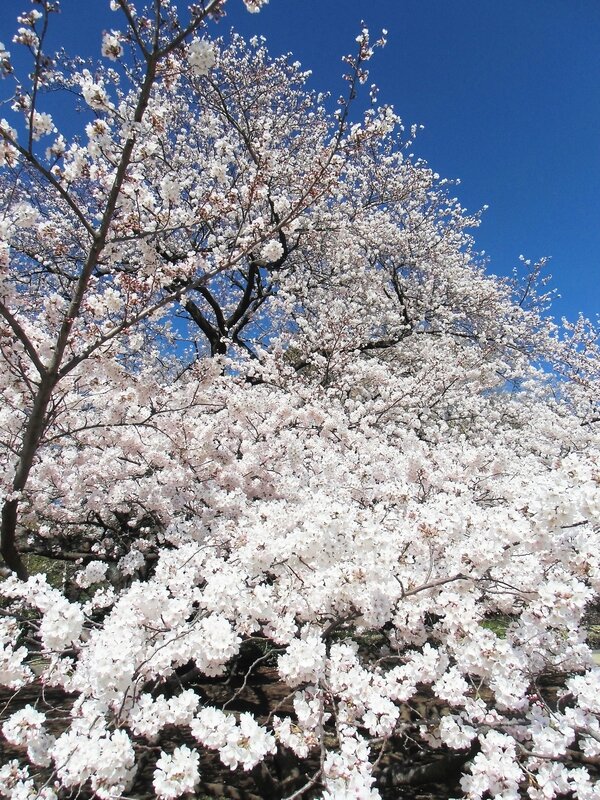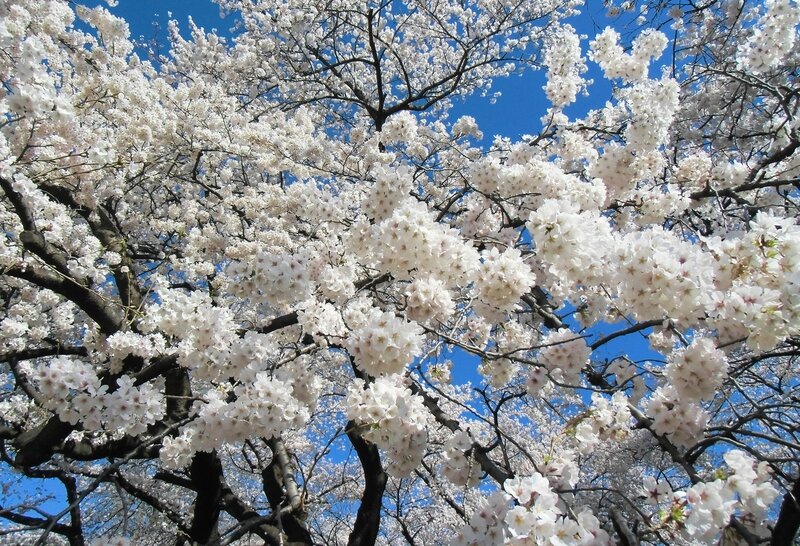 I couldn't be more thanksful to be alive and to get drunk of cherry blossoms. Life is so good.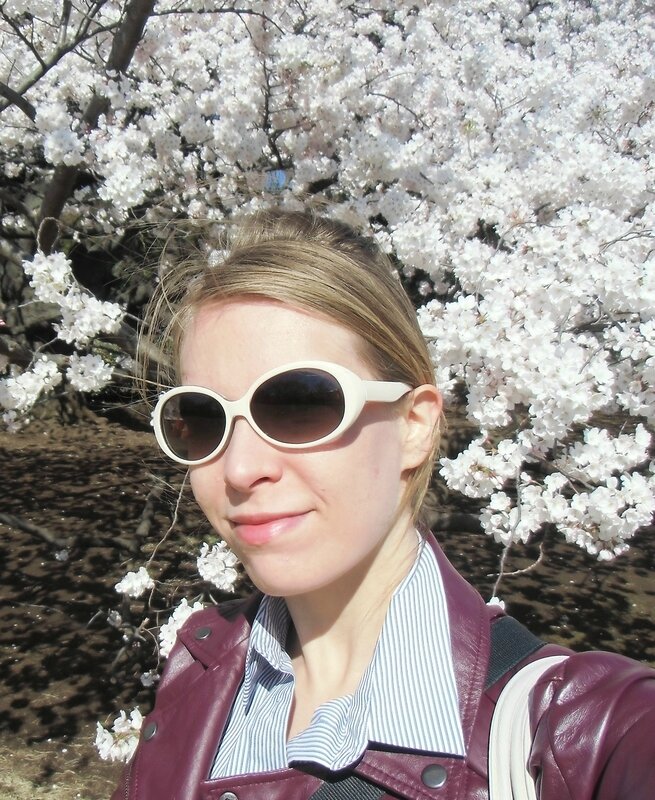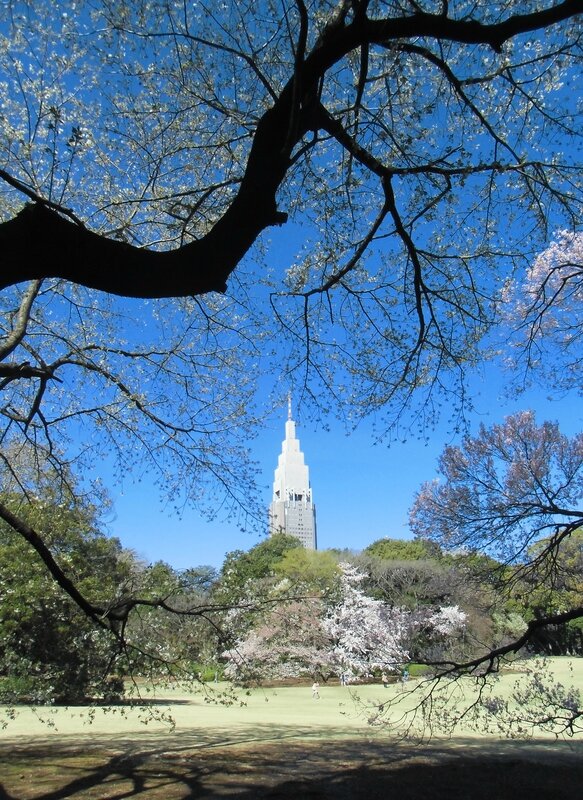 Shinjuku-gyoen, 10 min. walk from Shinjuku station (Southern Terrace exit) - entry fee 200 yen
30.03.14
I eventually fulfilled one of my most secret desires : visiting Happo-en, the beautiful garden and event-space near Shirokane (Tokyo) by night, when the sakura start to blossom. Check! And it was gorgeous!
Happo-en by night is a fantastic, unreal-looking place with fluo green moss. The young cherry blossoms are shining pearl-white on the dark sky.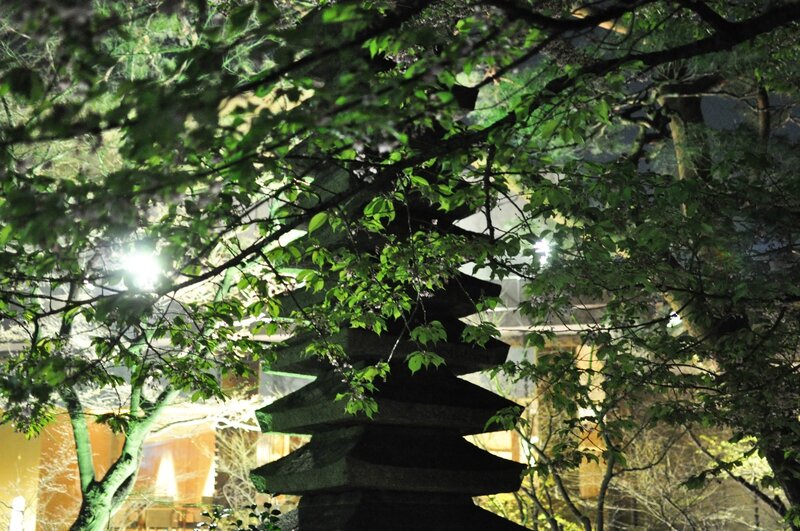 Sakura Safari 2014 starts here...