19.07.09

The Ravenclaw Tower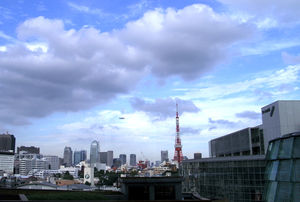 The view from a flying broomstick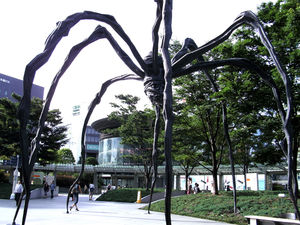 Aragog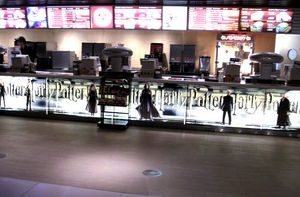 Dumbledore's army



The Department of Mysteries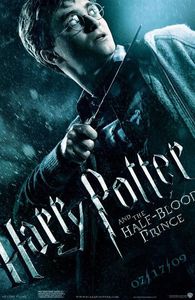 The heroe
Last week, I had the pleasure to meet my friend Shoko, who I met for the first time two years ago during my Study Tour in Japan, at Tsuda College where she was studying International Relations. We had a group discussion about the gender issues in Japan and in Europe - concluding that, Japanese or European, women want to have a carreer and a family, a social role and an individual one; and at different degrees it is still difficult to have both. After that I met Shoko in Paris while she was travelling over Europe with her friend Chigusa. And while she newly came back from the USA, we could meet at Shinjuku - Touch of Spice, a nice Thai restaurant where I could practice my poor Japanese all time long with the former students of Tsuda, who are all working now for well-known companies. Thank you girls for your friendly talks !

皆さん、来てくれて、よく話して、私の下手な日本語を聞いてありがとう! とっても楽しかったです。すぐにできたらもう一度会いたいです。気をつけてがんばって!

These pics are from Mayu and her great Olympus - thank you Mayu !


13.07.09
Special for Kei Iwamoto. Hope it will inspire you...
11.07.09
My daily outer space trip at Waseda University...
早稲田大学は本当に特別な世界です。
05.07.09
I have been so busy in April with ETP European module, that I missed the release of Koi no ABO, the last single of my favorite Japanese boys-band NEWS. Before watching, if you have no experience of the Japanese boys-band, be prepared, it can be a schock. For the others, you already know that once you have become able to bear the vision of that... let's say "special" haircuts, costumes and dance technics, you just enjoy the fact that the guys themselves are really having fun... and it is pure hapiness. I want more NEWS songs, guys !
少し遅くですが、これ「恋のABO」というニュースの歌です。フランスにはもうボイスバンドがないので、日本のポップスの歌手は本当に面白いと思います。でも知らなかったヨーロッパ人には、このスタイルはとっても変ですから、初めて見たら気をつけてね。

Another video of NEWS : their come-back on stage in 2007
The seventh day of the seventh month, two stars are crossing their way. Their names are Altair (Hikoboshi) and Vega (Orihime); he is a human cow-boy, she is a weaver goddess, and they love each other but the Milky Way separate them and they can meet in the sky only once a year.
It's incredibly romantic, and the Japanese people celebrate it every year through the festival of Tanabata, which consists in hanging bamboo branches on the streets, with wishes mixed to the leaves, and to burn it or throw it in a river to let the gods make it true. If the weather is good, we can see many people on the street wearing the yukata; and you really feel that it is the beginning of the summer festivals...

RV at Kappabashi Shoutengai, Asakusa station, to enjoy Tanabata !

今年初めて七夕の時に日本にいるので、本当に楽しみ。二つの星の話はすごくきれいでロマンティ久だと思います。いい天気だったら、浴衣を着ている人がたくさん見られます。よく写真を撮りたいです!


It's true, we have been told that we should not meet each other on the evening; it's true, we have been told to go out only with Japanese, to practice what we have been taught in class; it's true, we haven't crossed one half of the Earth to keep surrounded by the Europeans... But could we seriously let Steven turn 30 years old without us ?...
日本語を勉強しているので、学校の後でヨーロッパ人より日本人に会うのほうがいいということありますが、スティーヴさんの誕生日だったから、ルールを守らなかったんです...


More pictures in the ETP Japan album, on the left side !
And thanx to Francesco for these pics...

02.07.09
Any person who has ever open a manga will tell you : Todai is a mythic University. It seems so hard to enter there (especially for us French who have no entry exam for the university), according the anime and other drama, that it is moving to go there - accompanied by a former student, who seemed to have survived, and even enjoyed !

東京大学について漫画やドラマやアニメがたくさんあるので、ヨーロッパにはとても有名になりました。入学することはすごく大変だということです。フランス人は大学入学試験がありませんから、本当に印象的です。でも私にキャンプスを見せてくれた人は大学時代がすきだったんですから...