15.03.16
Winter is happening.
In the Northern lands of Hokkaido, March is the perfect time to enjoy a pure white day. Iced landscapes, frozen waterfalls and freezing winds are welcoming you. Around Asahikawa, the landscape looks like a foreign and dreamy country. Take the bus to Sounkyo and you will find yourself into the wild.
Asahikawa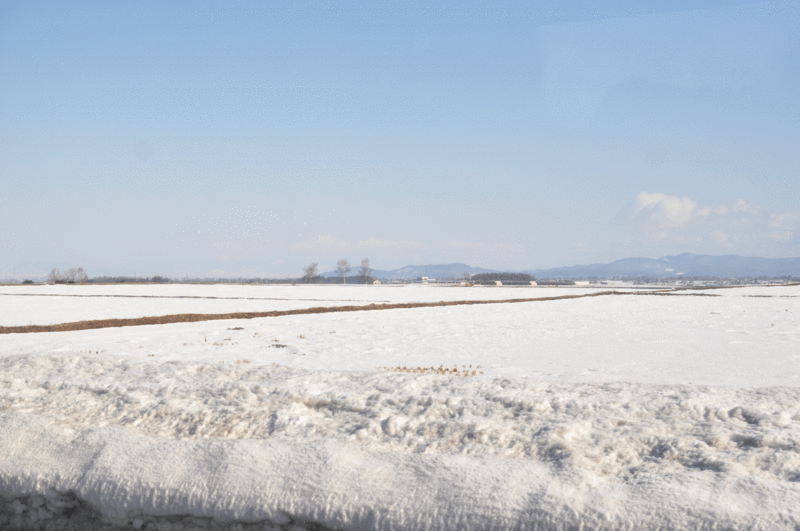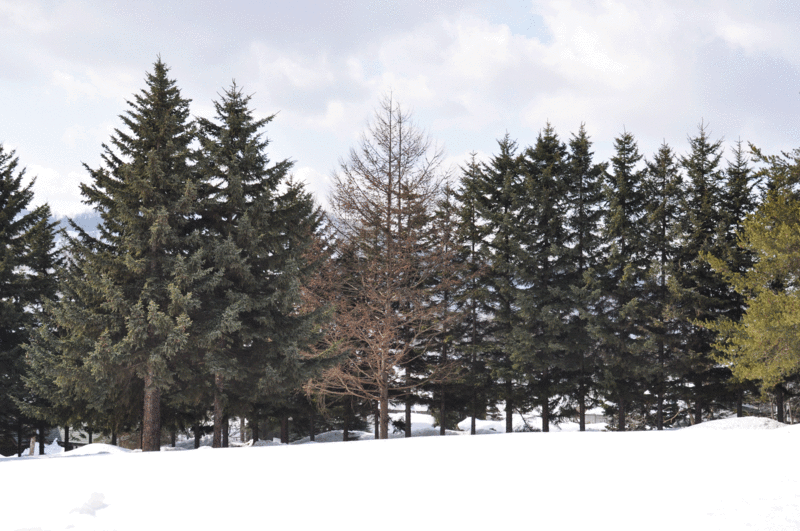 Snow and Crystal Museum
S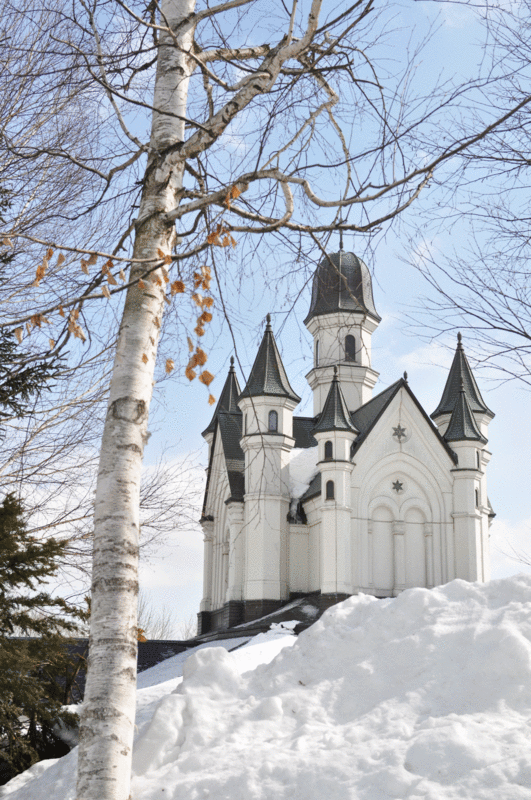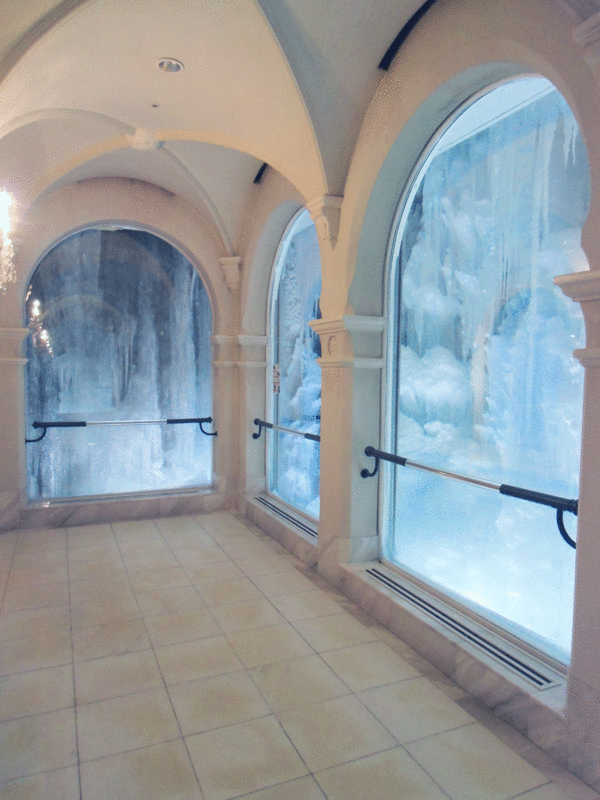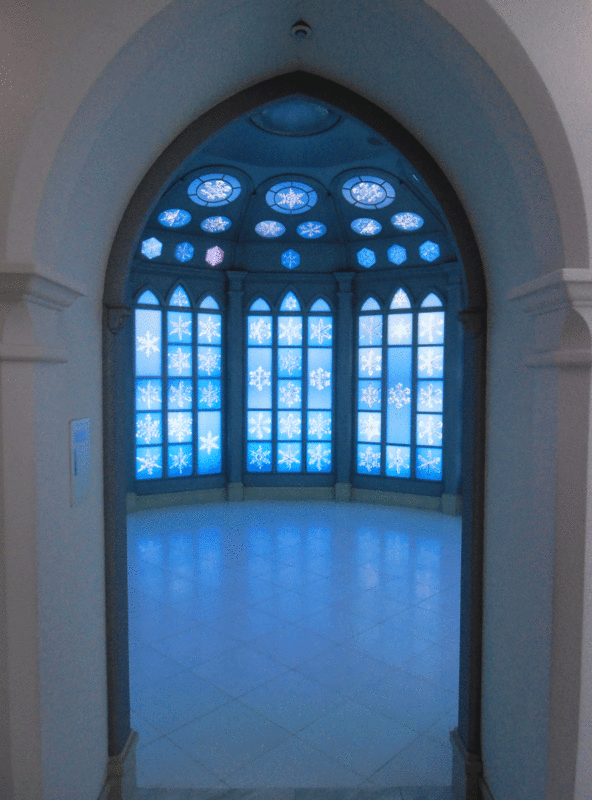 Sounkyo Valley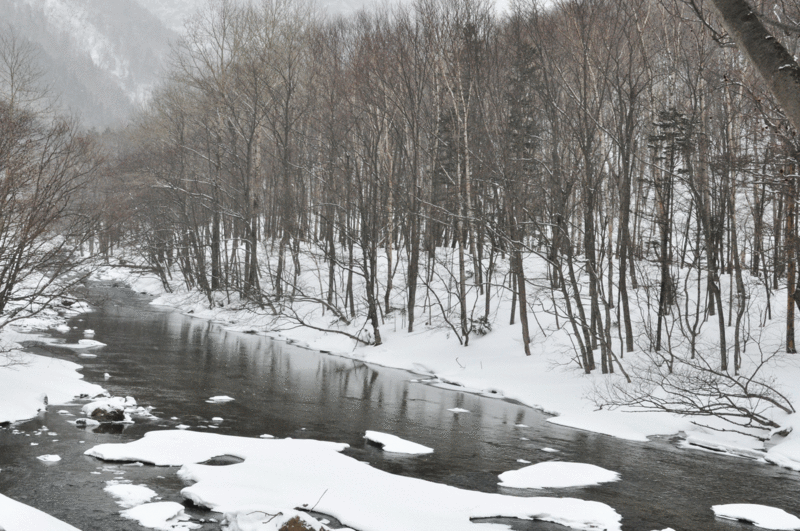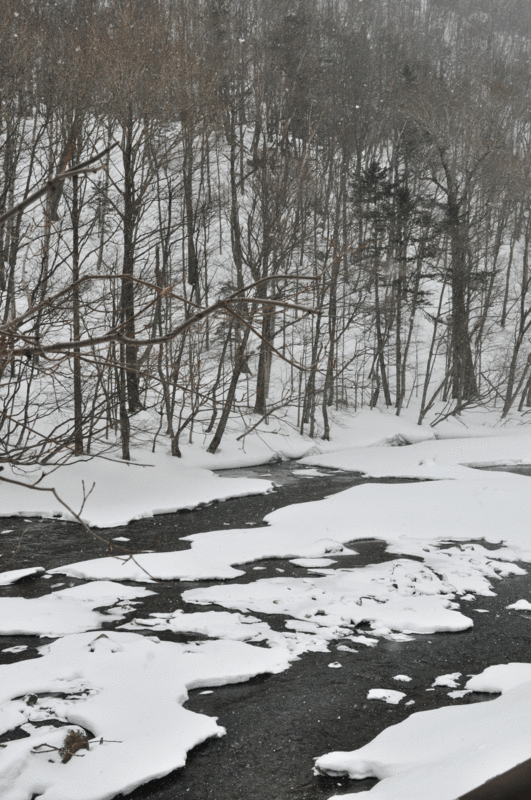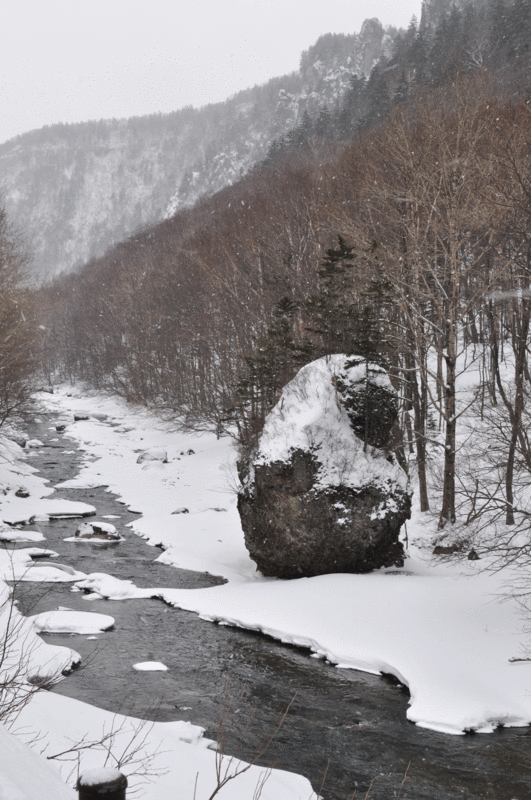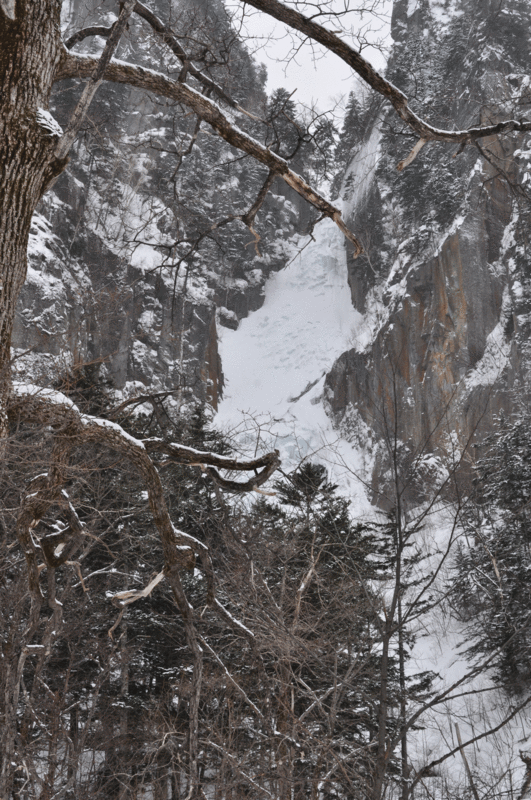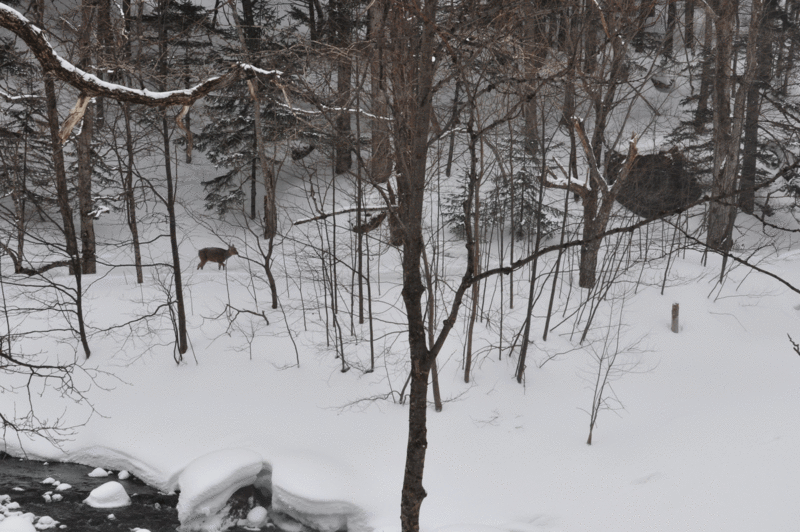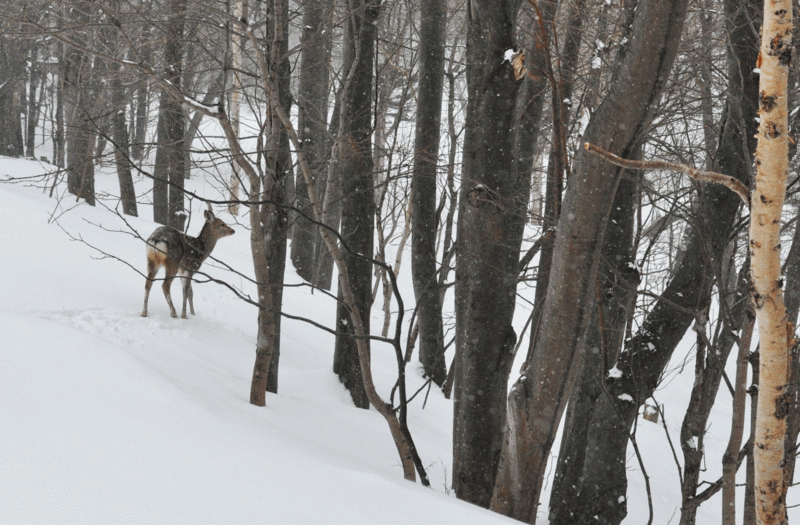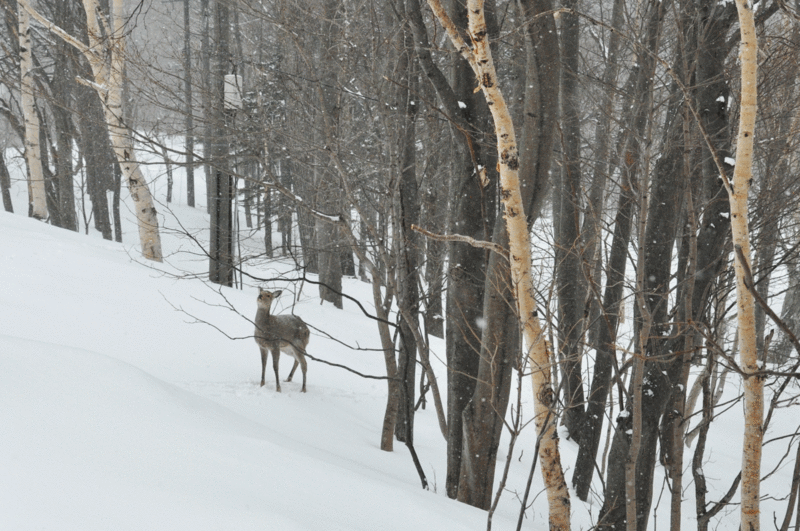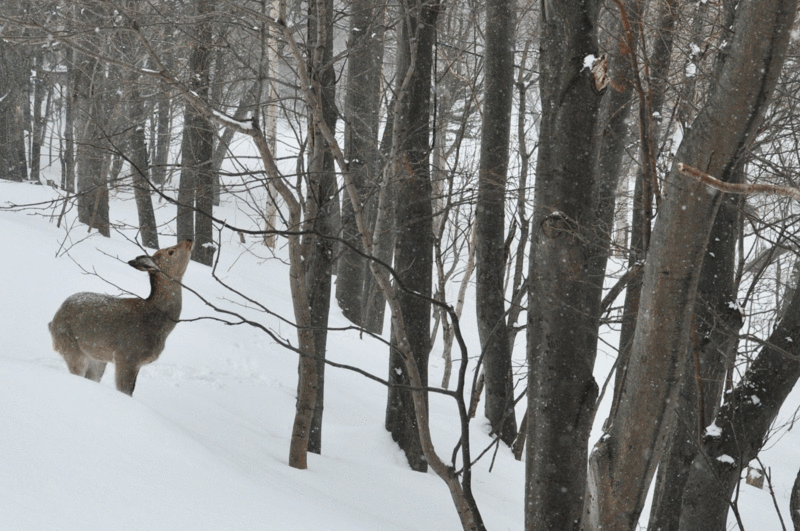 The Frozen Waterfall Festival of Sounkyo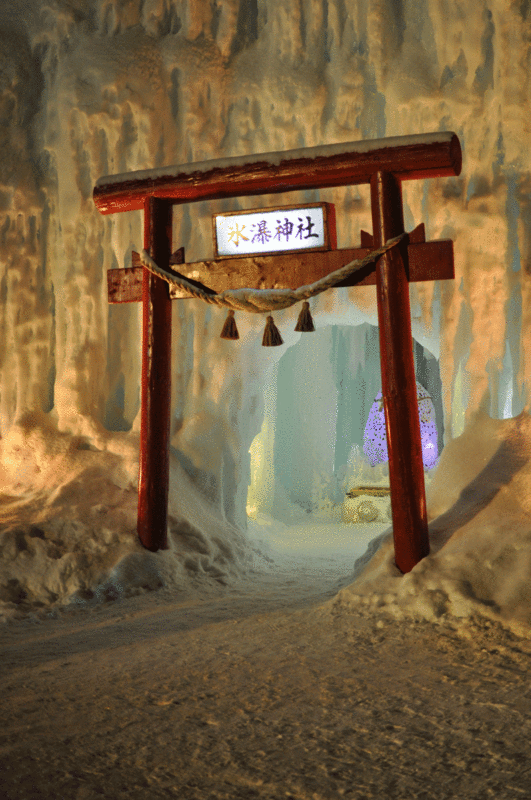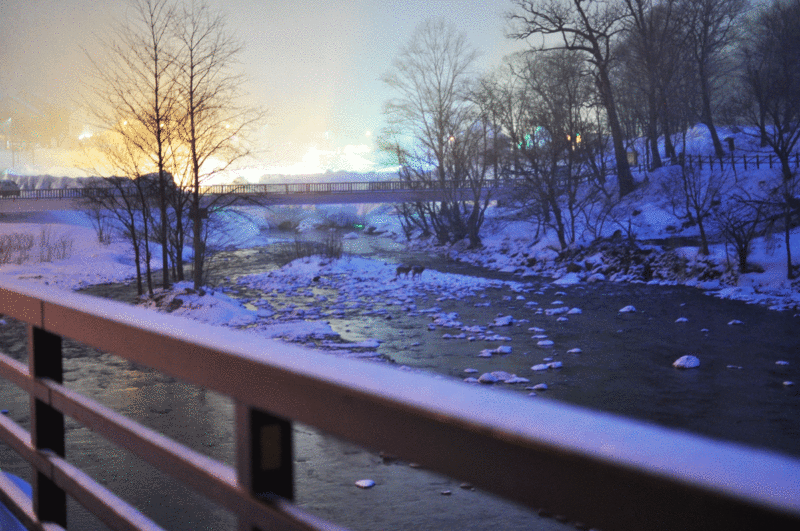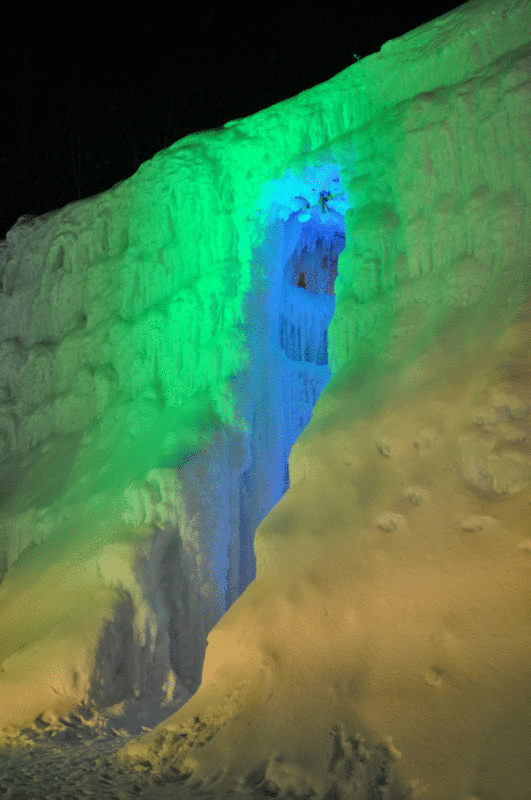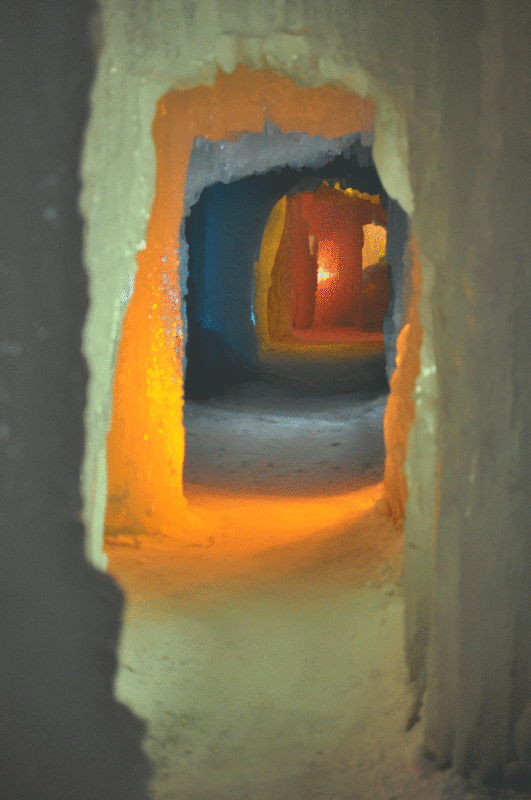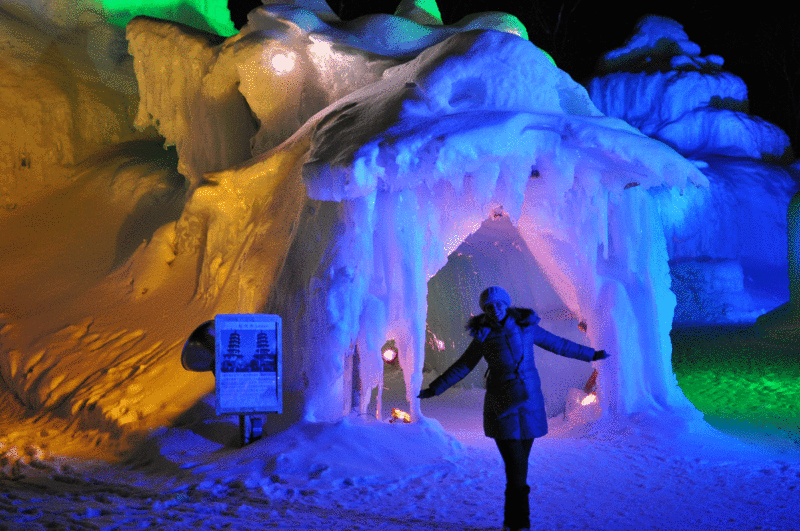 A happy girl enjoying the snow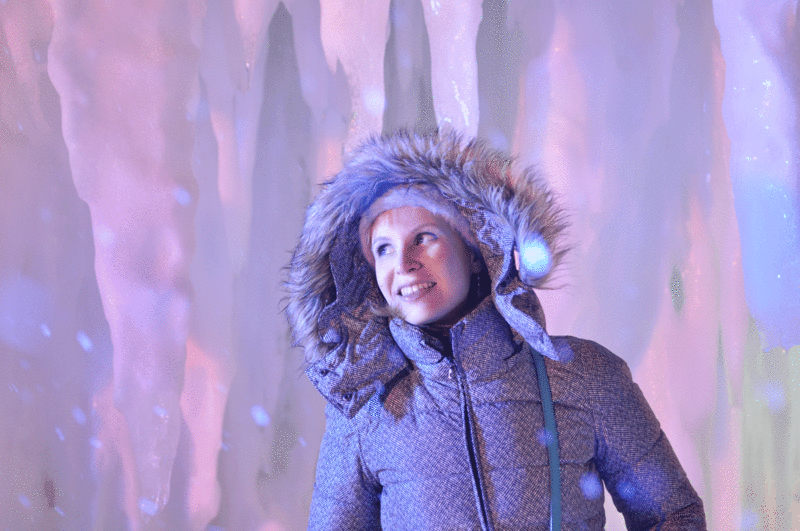 10.12.15
If you live in Japan or just visit the country, you may need to capture the happiness of being in wonderland! Book your photo session to make unforgettable memories!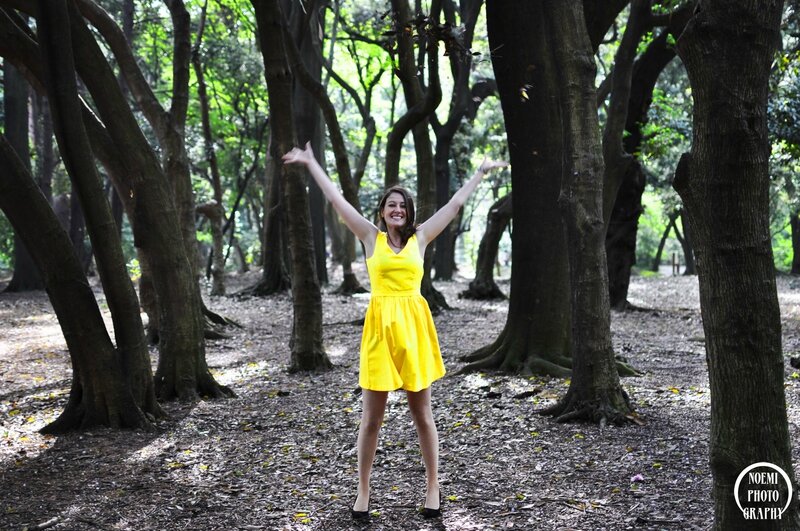 Noemi Photography specializes in outdoor portraits, which reveal both your natural beauty and the beauty of Nature around you. Japan is characterized by its vibrant seasons, so it is easy to find wonderful natural backgrounds for your portraits, even in central Tokyo.
Enjoy you Japanese experience at its fullest!
07.12.15
This year, the red and gold autumn foliage has been slow to quietly invade Tokyo. It is almost mid-December, only two weeks from Christmas and still, it seems that Nature is not ready to sleep. Let us play outside! Let us enjoy the sunshine! shout the falling leaves. And how could you stay at home when strrets and parks look like this?
As if we were ready to sleep...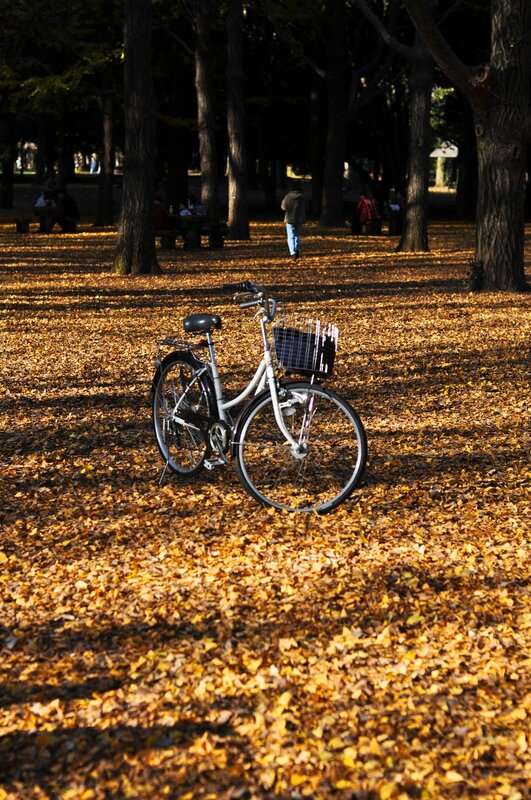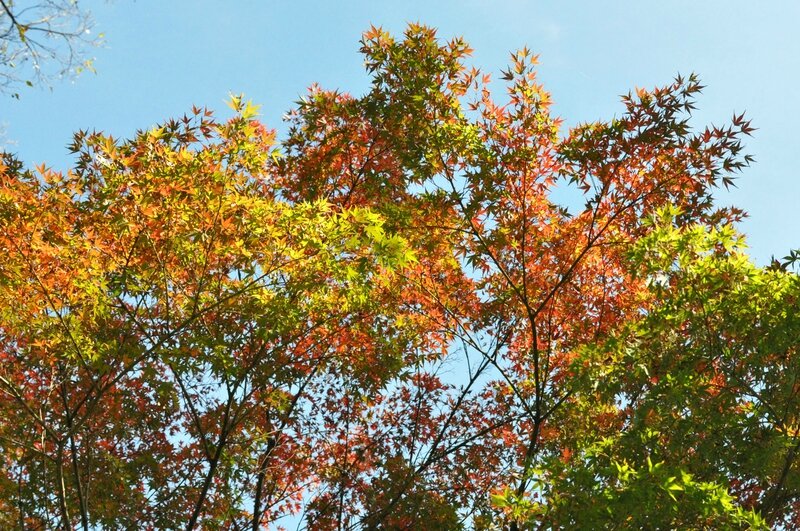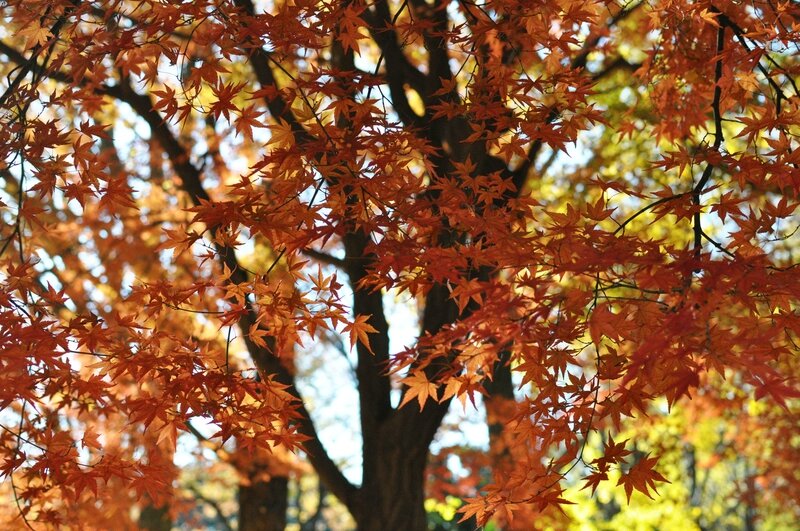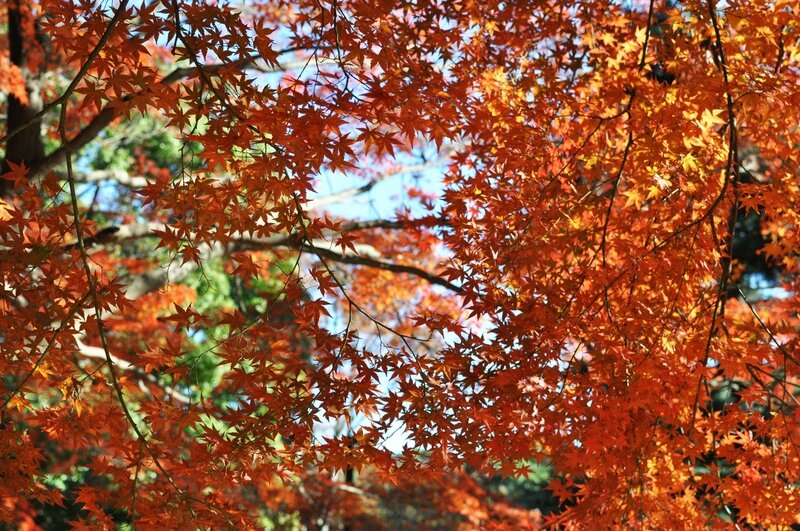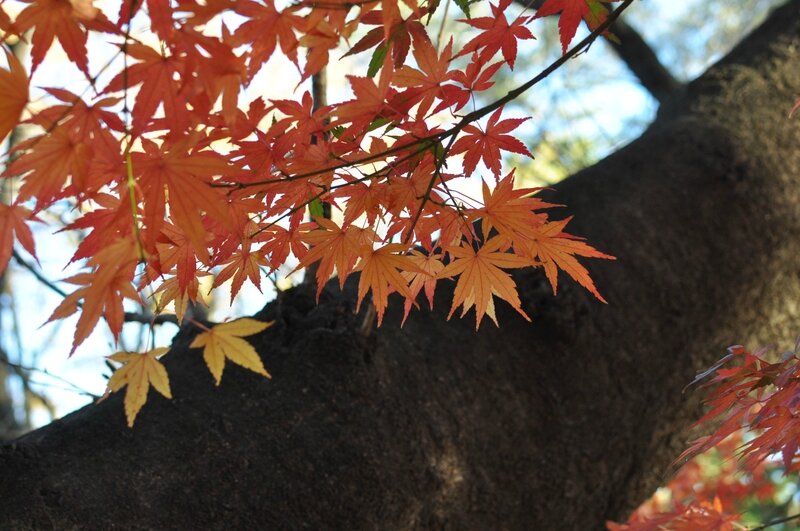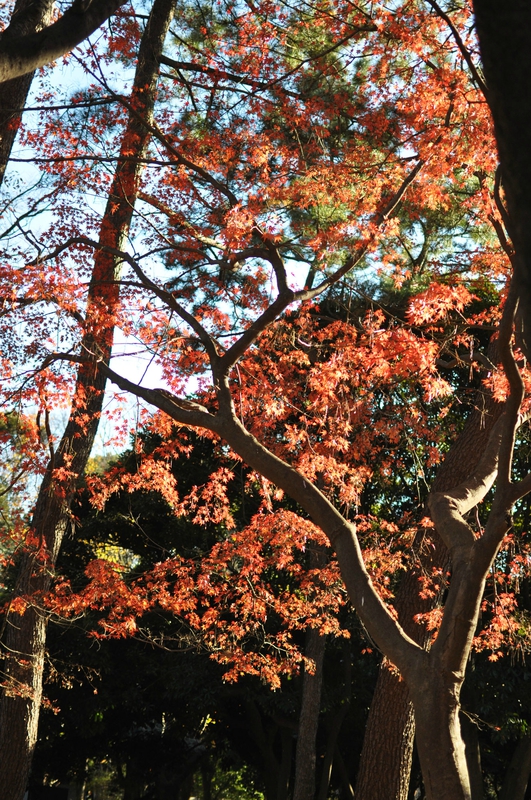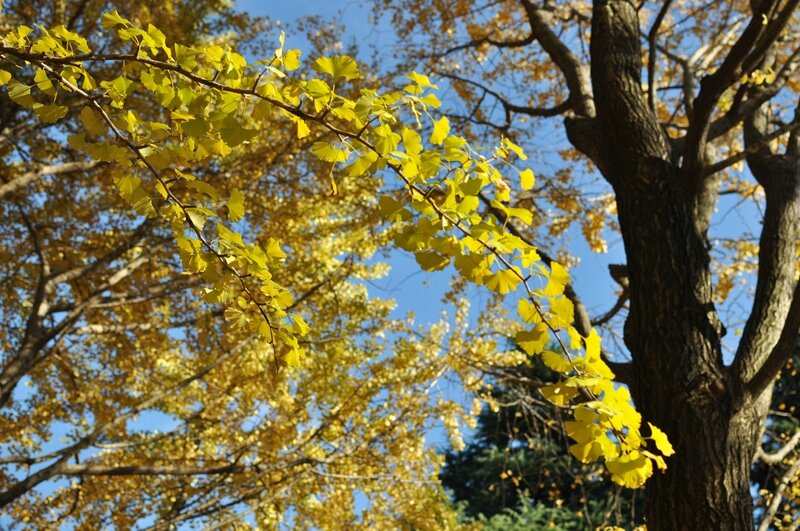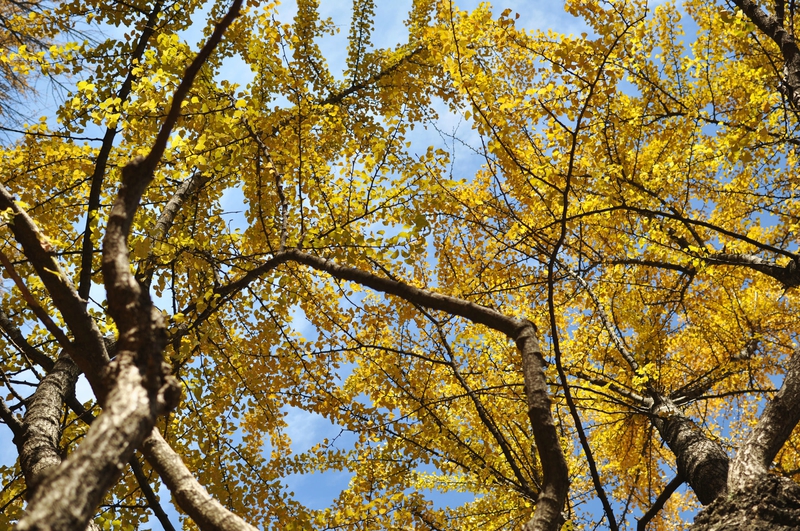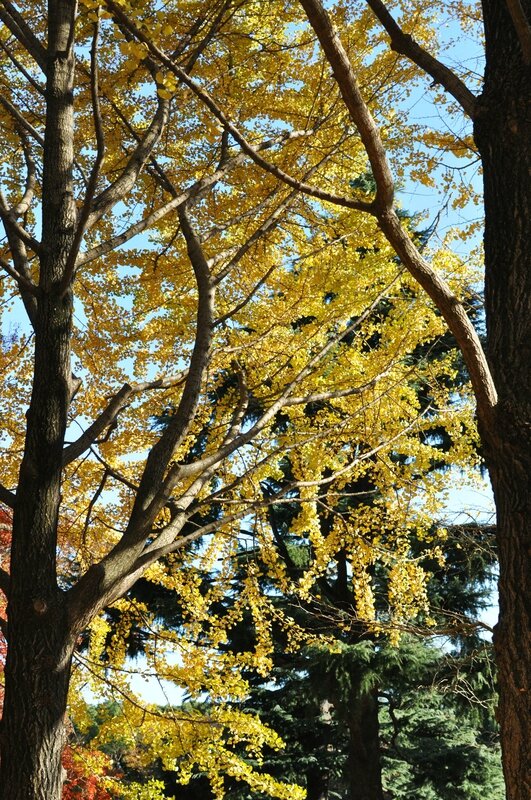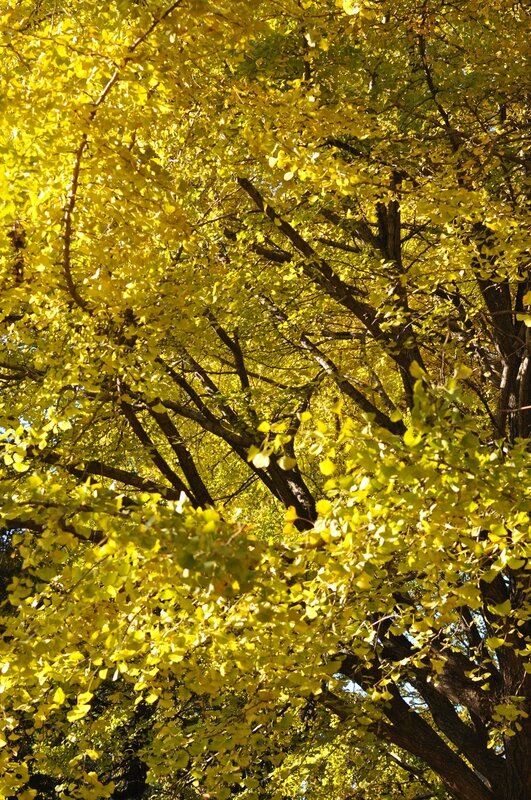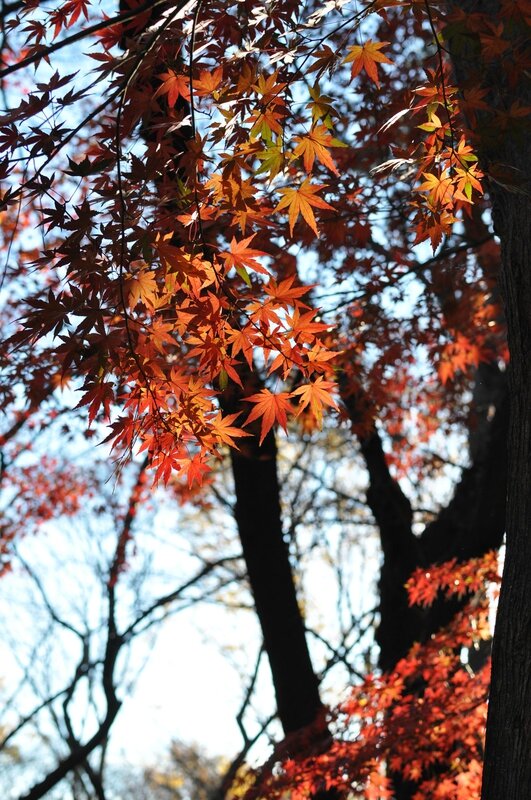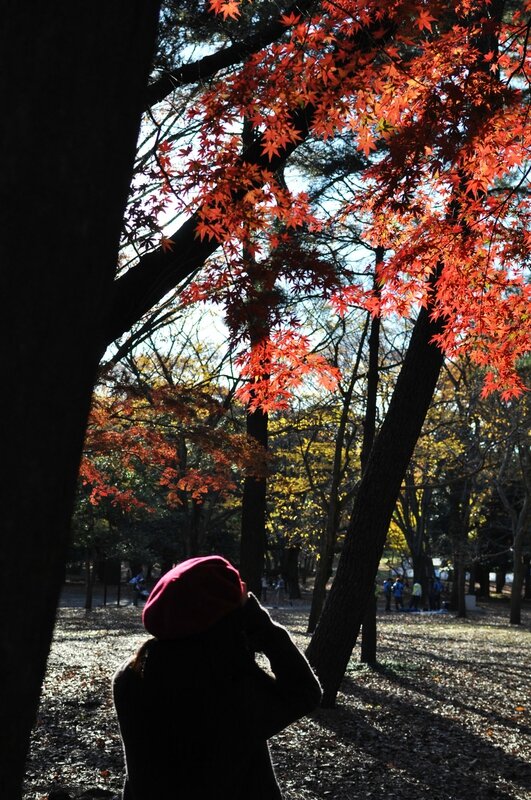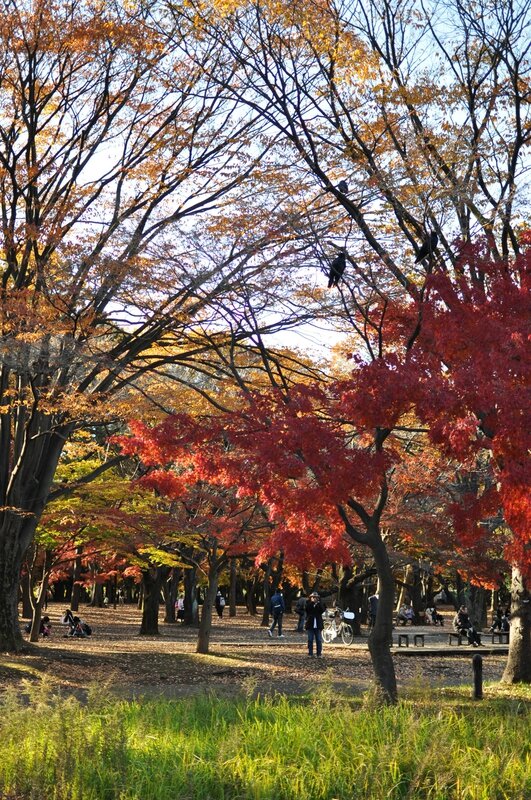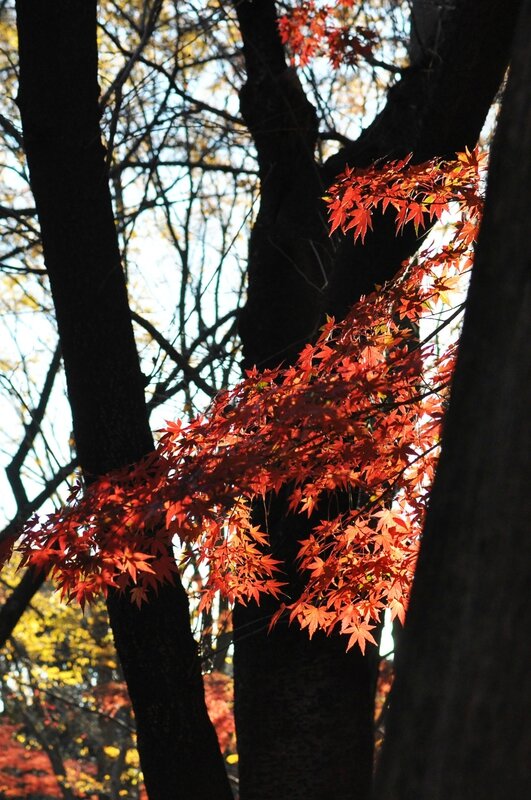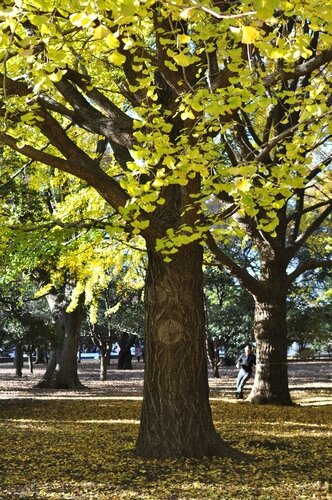 05.12.15
Outdoor portraits are the best way to capture the essence of the wonderful Japanese seasons and landscapes as a background to your beautiful smile! Location can be a Japanese garden as well as the famous Shibuya crossing, depending on your wishes.
Files
Your portraits are sent to your email address as high-def Jpeg files, so you can have it printed by your usual photo print service.
Jpeg files are sent in the following 10 days.
Prices
- Individual (5 pictures) : 20 000 yen
- Couple (5 pictures) : 25 000 yen
- 3 friends and more (5 pictures) : 7500 yen per person
- Family (5 pictures) : 30 000 yen
Make-up
If you wish to get a full beauty make-up before your session, additional fee of 6000 yen will apply.
How can I book a session??
Contact me through the link "Contacter l'auteur" (on the top left corner) to book your session!
04.12.15
If there are fairies in Tokyo, they must live in Mejiro Teien. Imagine a mysterious little garden surrounded by the darkness, with dramatic light-up on the autumn foliage and ghosty reflections in the water. This little gem feels like a different world. You would not be surprised if magical creatures suddenly appeared between the leaves. Ready to cross the border to the land of spirits?
I do believe in fairies, I do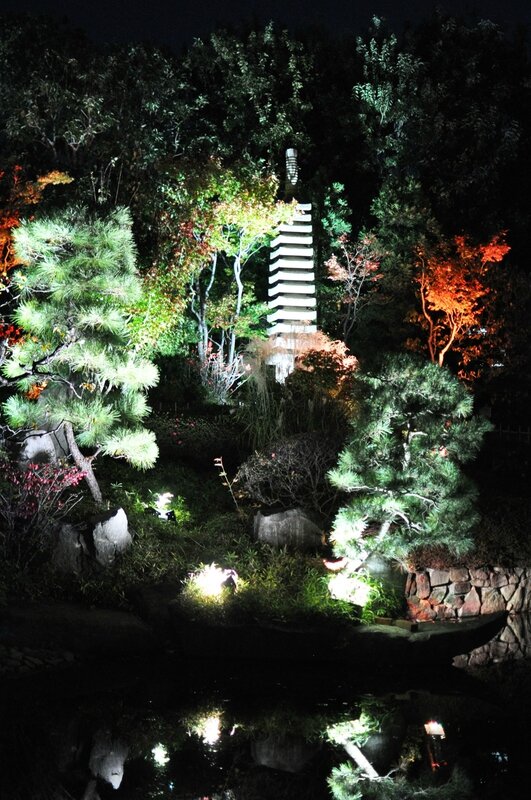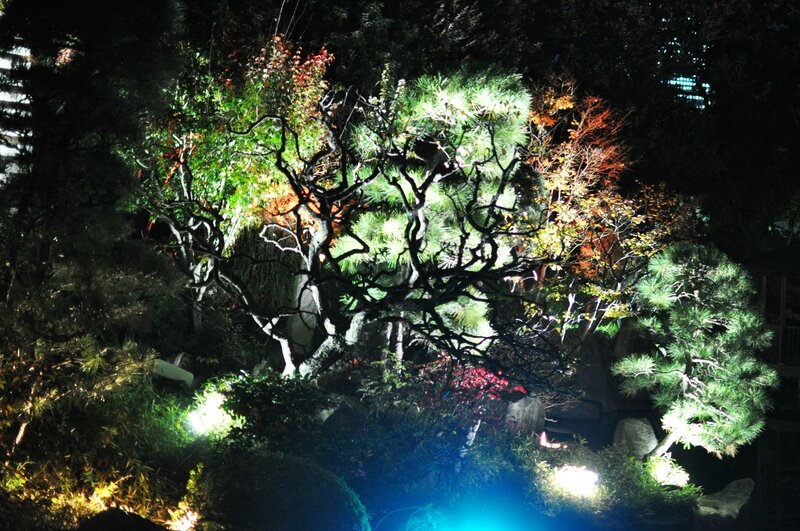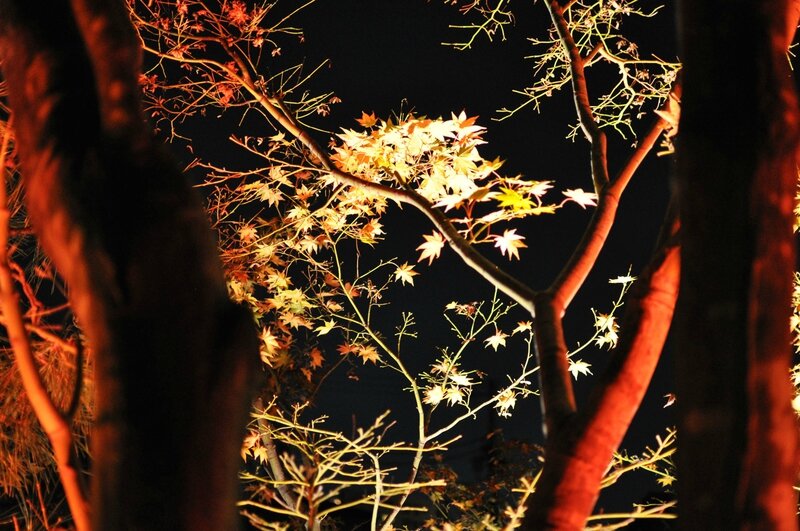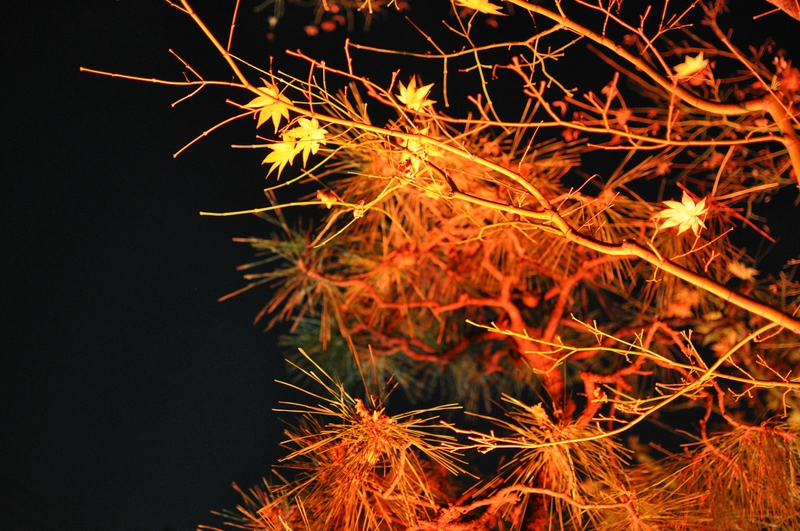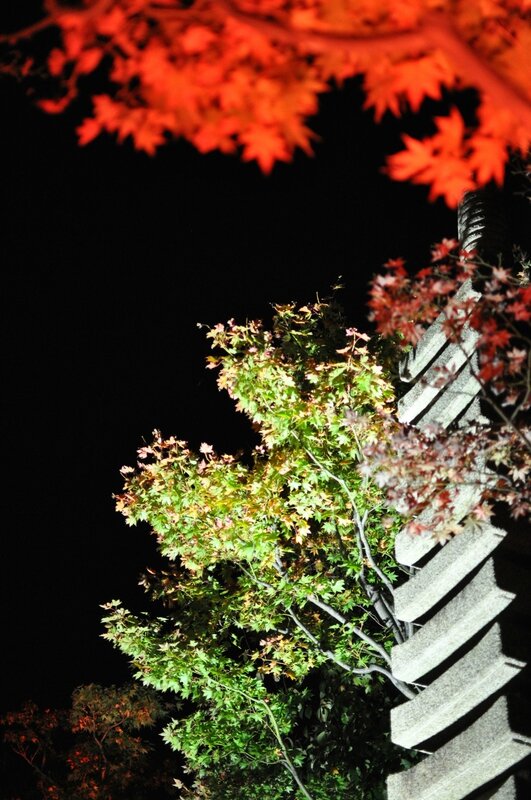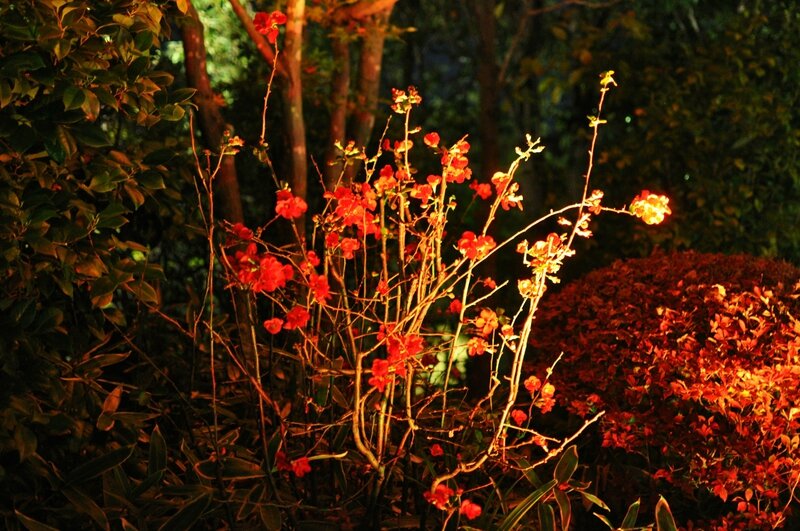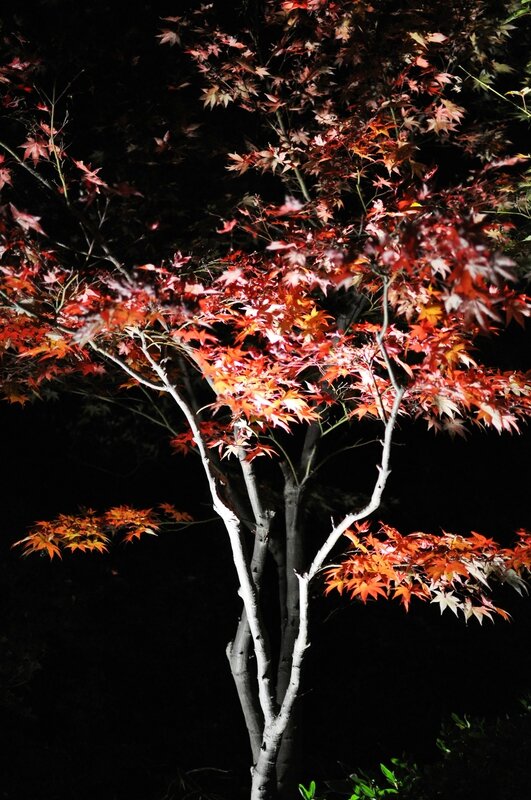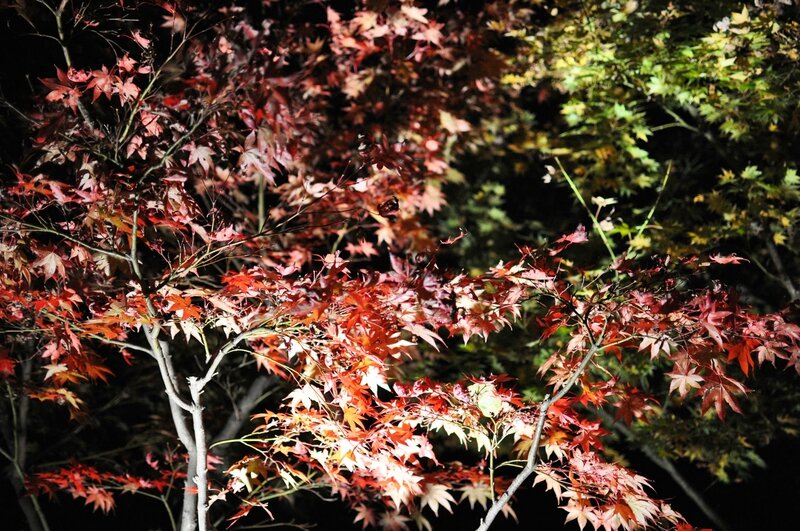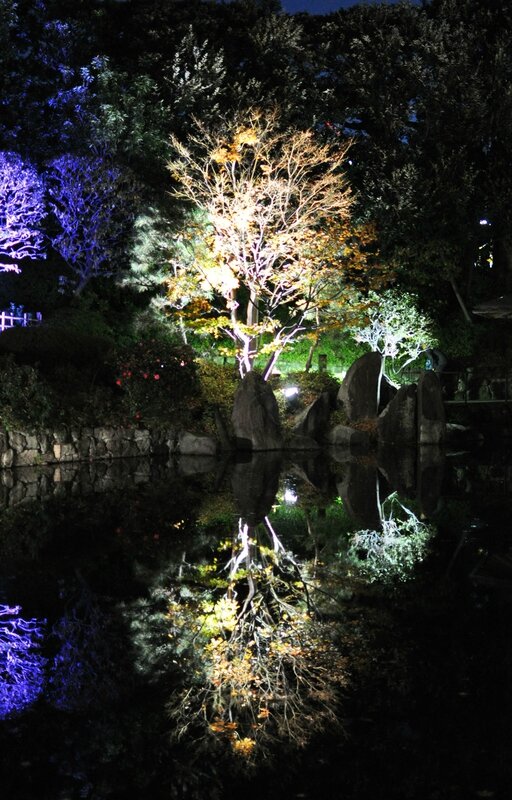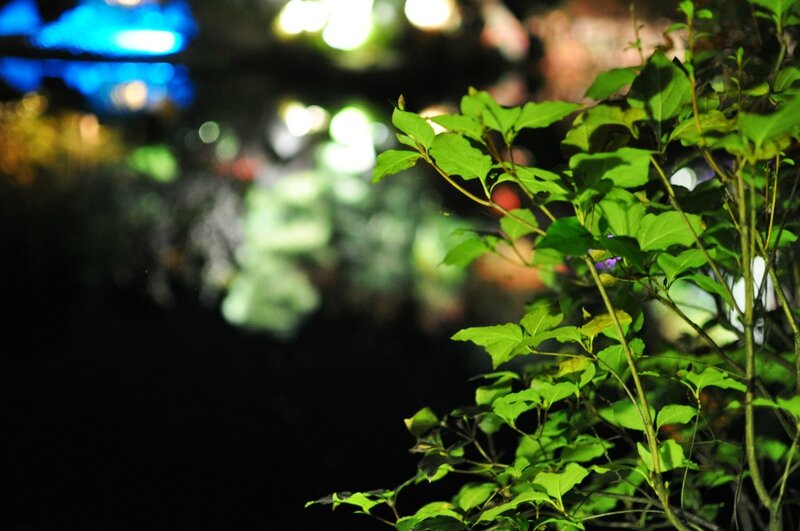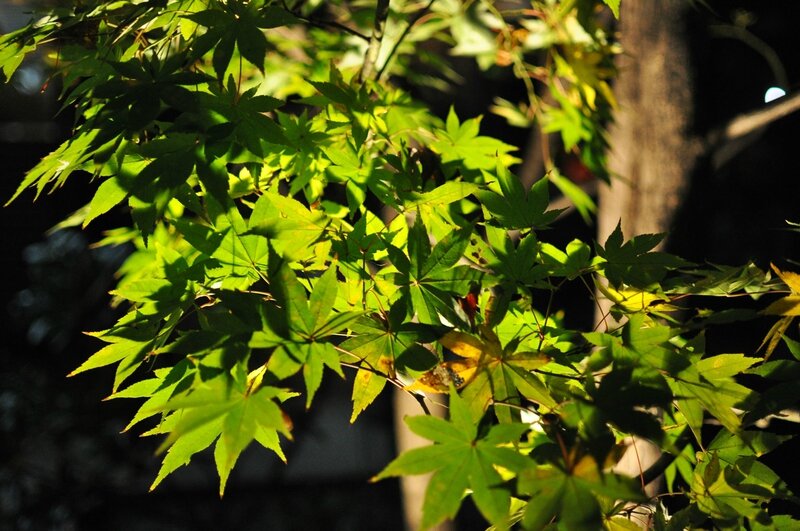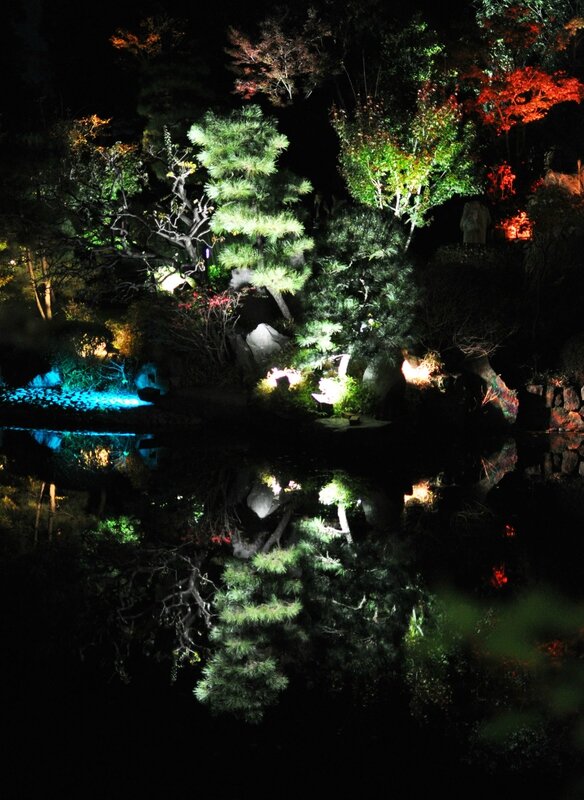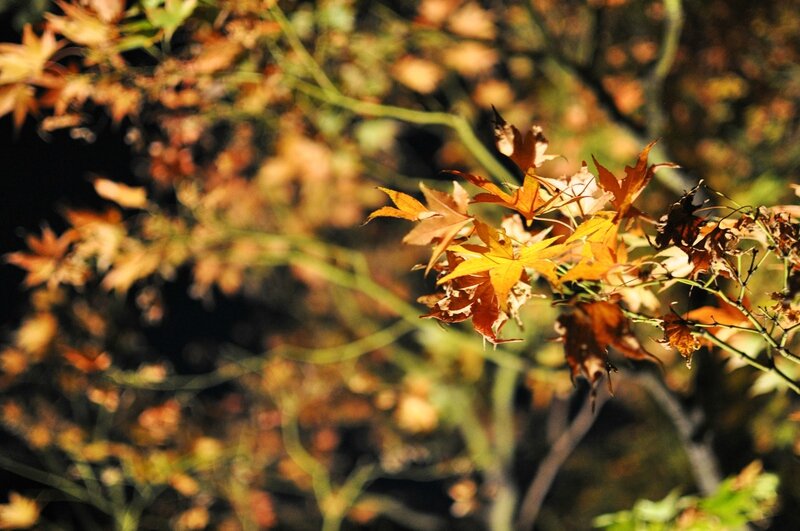 03.11.15
If the Japanese calendar is dominated by meaningful celebrations, old graceful rituals and respected traditions, there are also a few moments in the year when heavily marketed events take the power. Typically: Valentine day, Christmas, and Halloween. These imported, made-in-the-West celebrations were adopted to fill gaps between "real" Japanese ones, and to give shops sales opportunities. And so it feels a bit cheap, unreal, misunderstood. As Valentine is already a very commercial celebration in the West, it doesn't matter so much, but Christmas for instance is kind of depressing in Japan. Japanese Christmas is too Disney, too KFC, too Sexy-Miss-Santa costumes to be good.
But Halloween... I don't know, Japanese Halloween is working well enough. Or maybe because as a European, I was not used to celebrate Halloween when I was a child, so my opinion doesn't count. No trick-or-treating kids on the streets, no one ringing the bell at night to ask you for candies... Maybe Japanese Halloween is missing the point. BUT, for adults, let's admit it's a nice partying opportunity. In the country of cosplay, people do'nt hesitate to go wildly costumes... Here is a sample of 2015's not-so-little monsters. Check it out!
Tokyo Halloween is for grown-up only...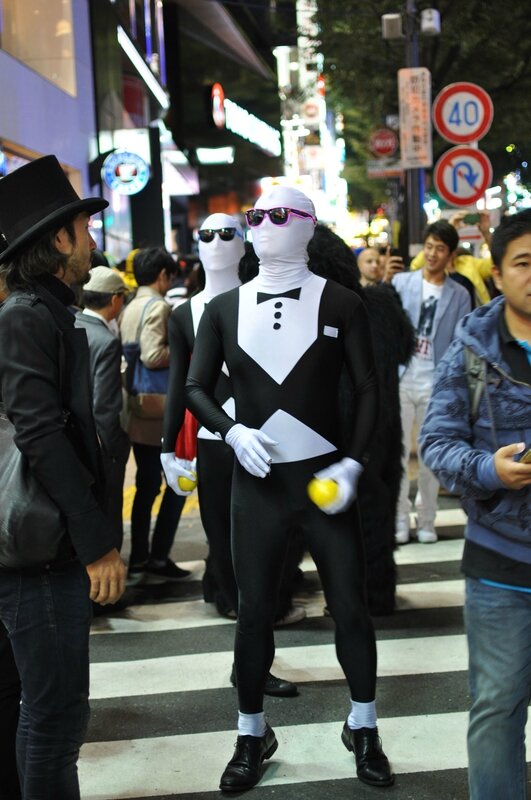 Shibuya horror show - It's more fun with friends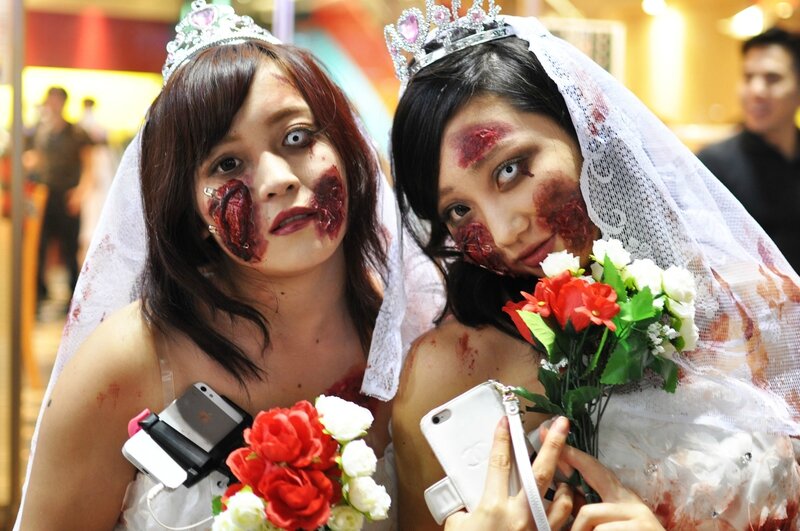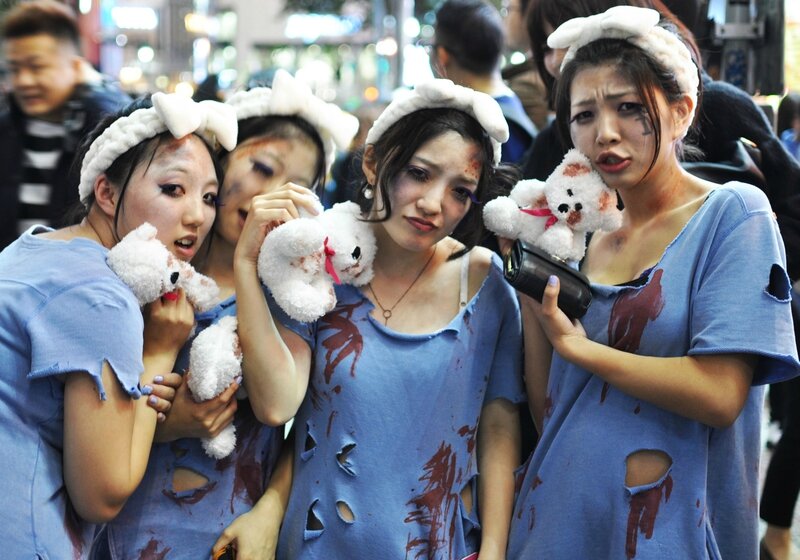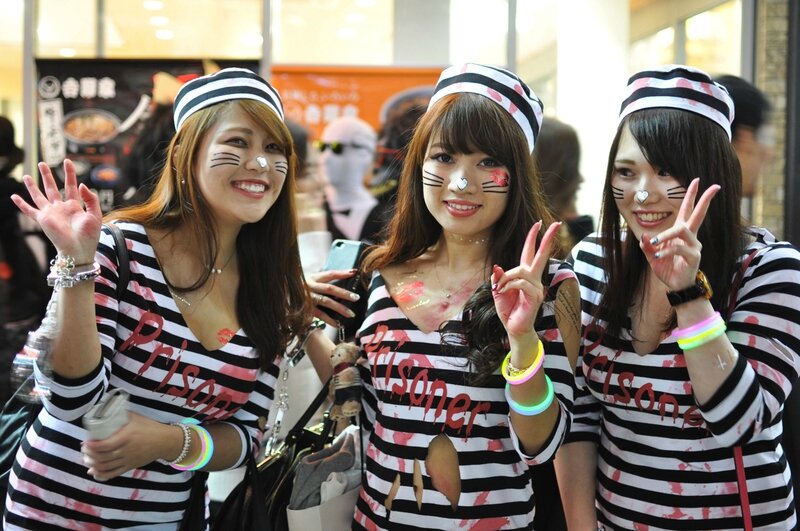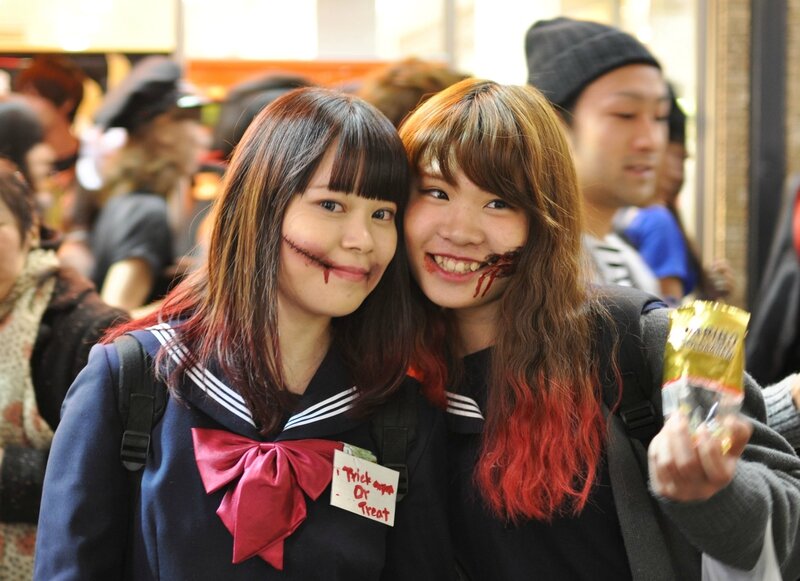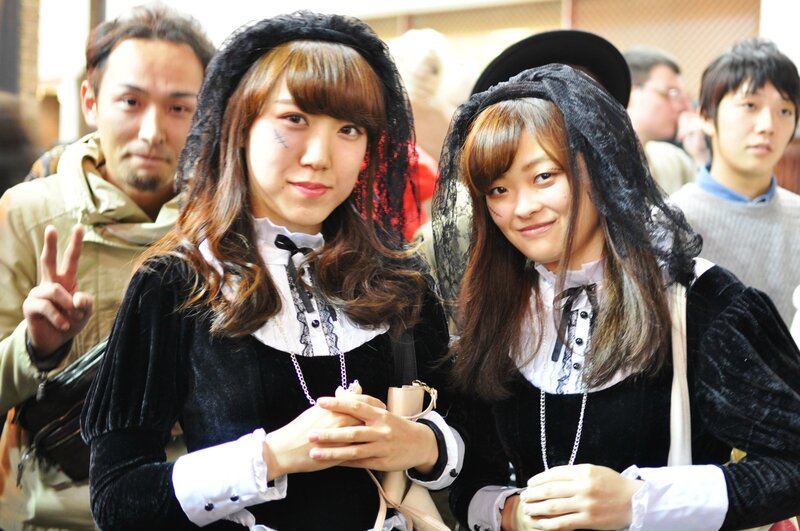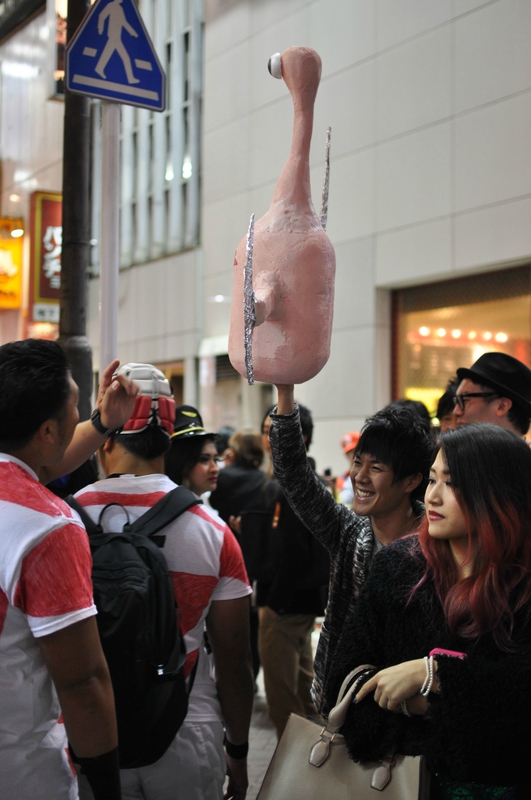 Kawaii costumes - It's Japan after all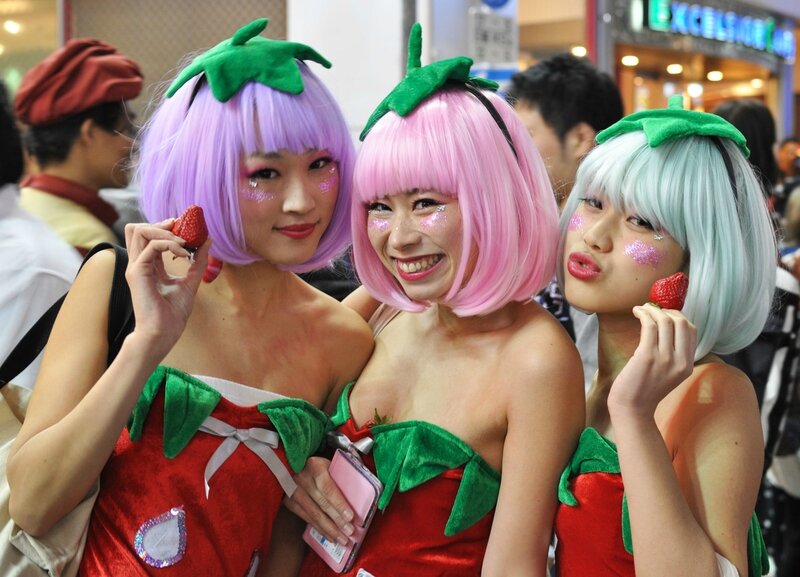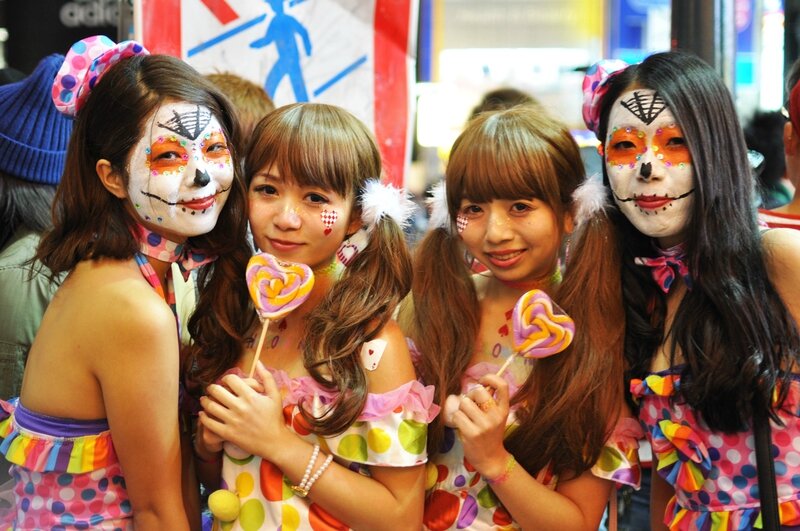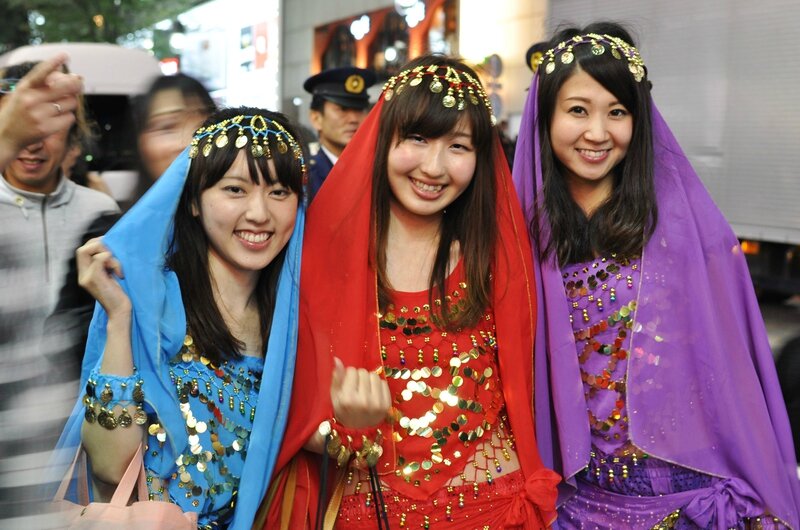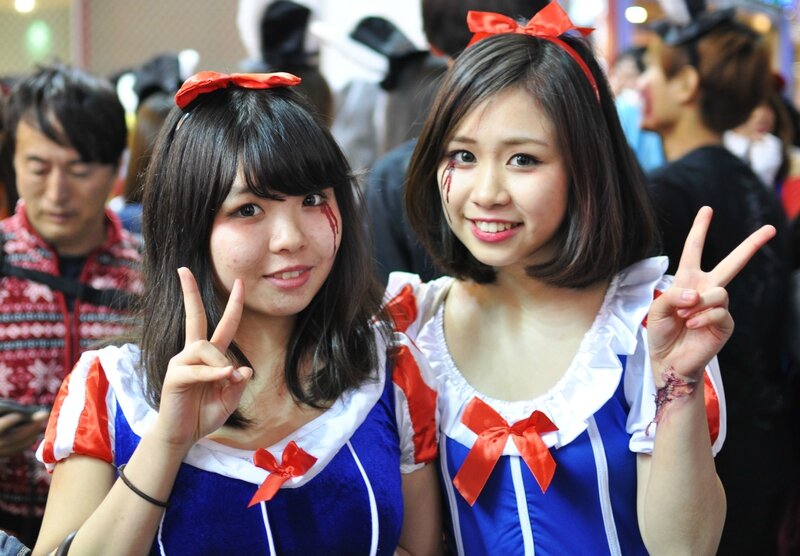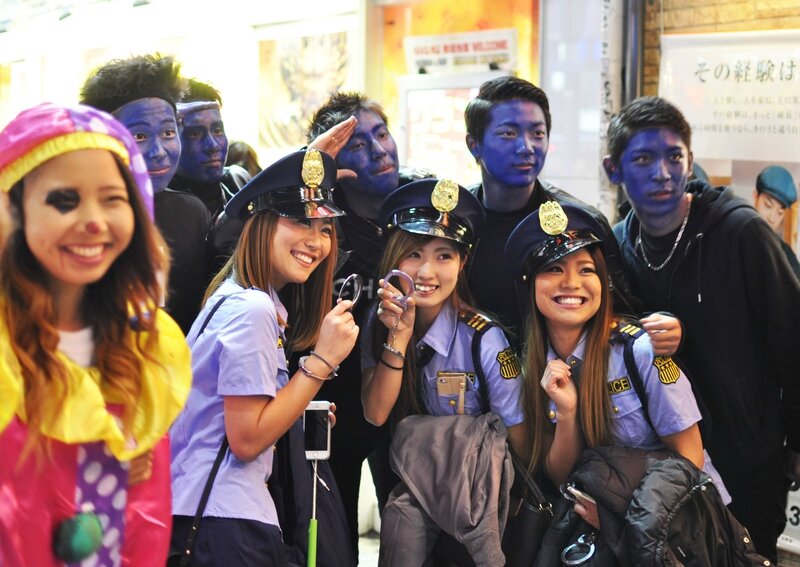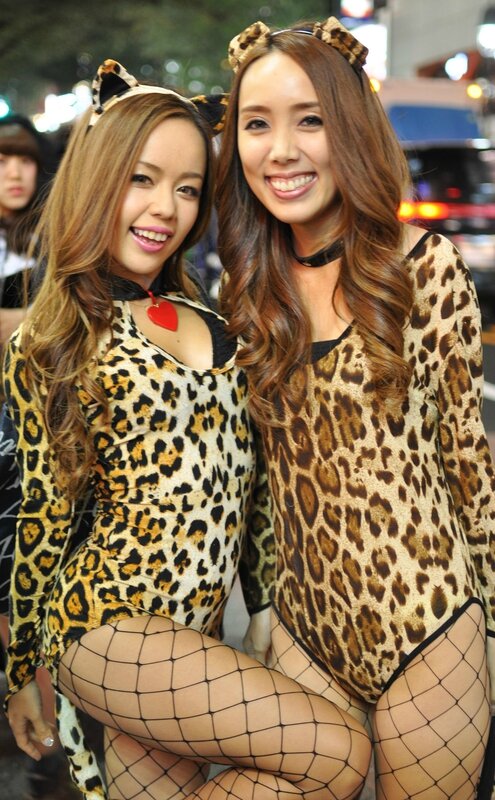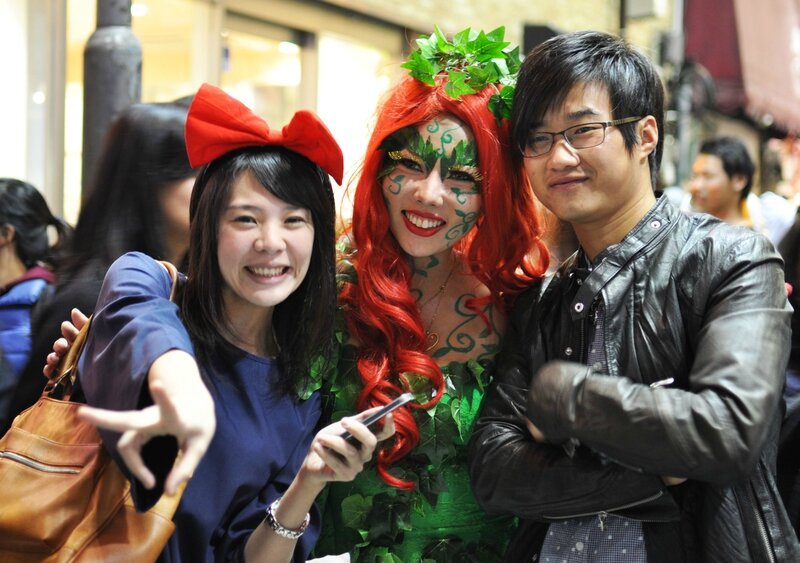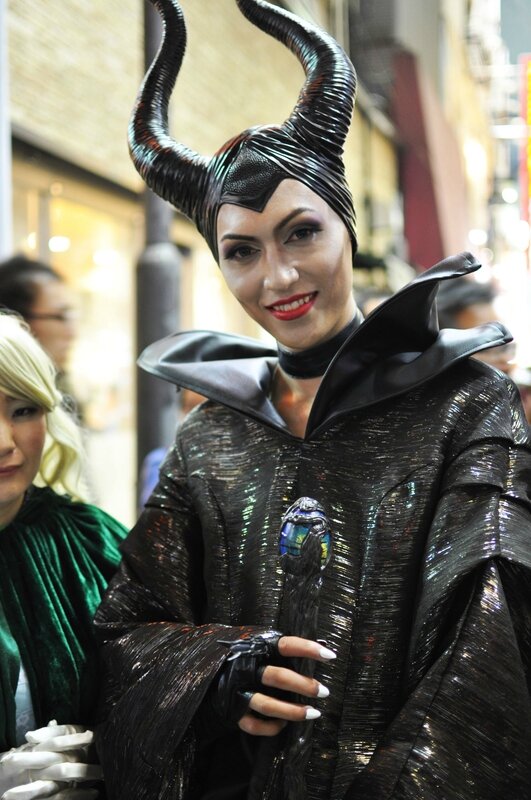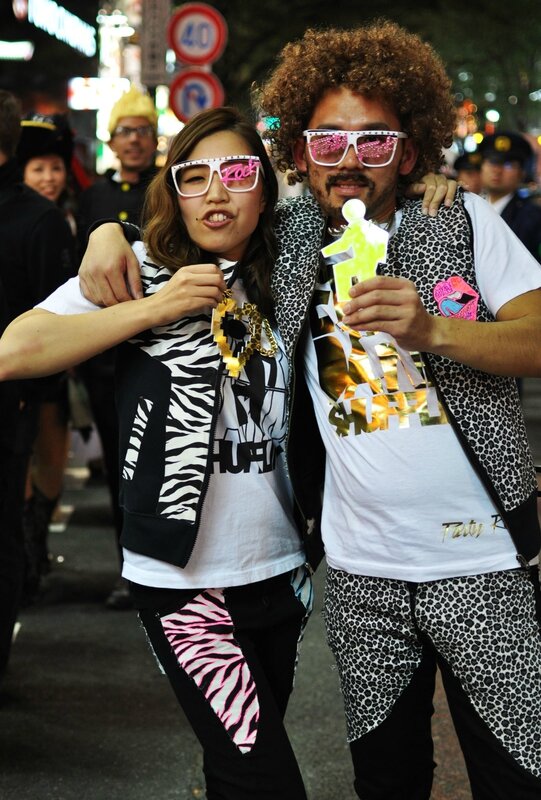 Tokyo Westerners - Bend it like the Japanese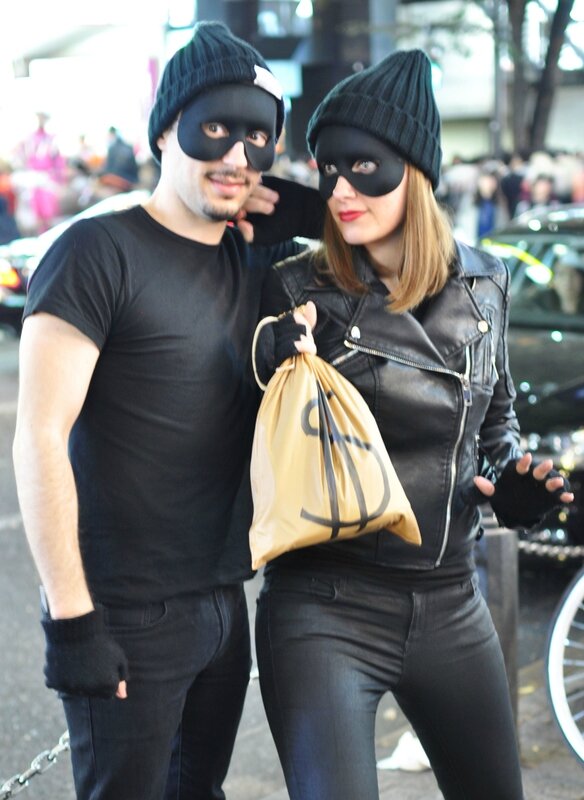 24.09.15
I am not done with Izu's magical places. Shuzenji is a gem for traditional atmospheres' lovers. As the town is a famous hot spring spot, people are walking the streets wearing yukata and old-style fans. Bamboos and red bridges, buddhist temples achieve to make you feel like time-travelling.
Breathtaking beauty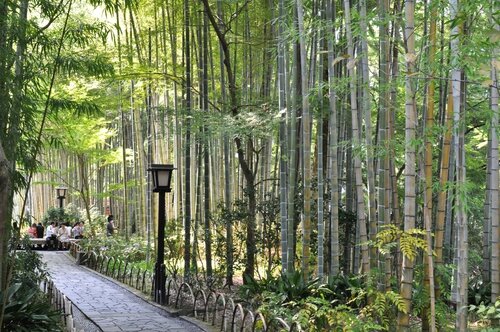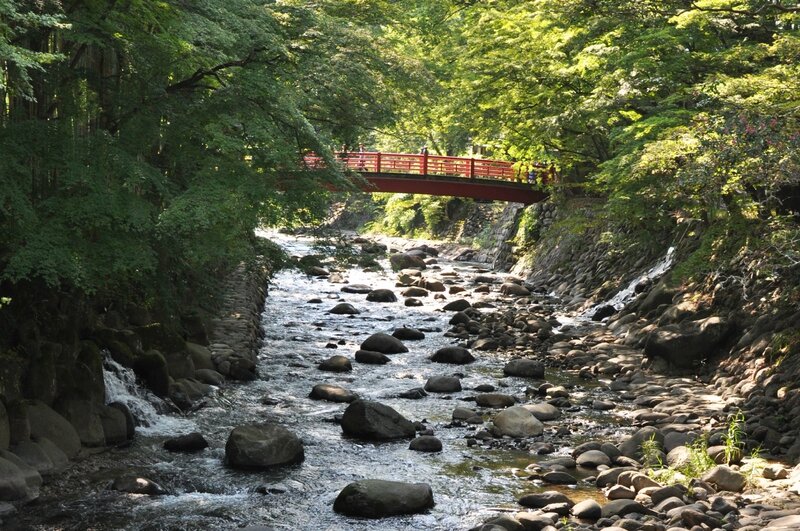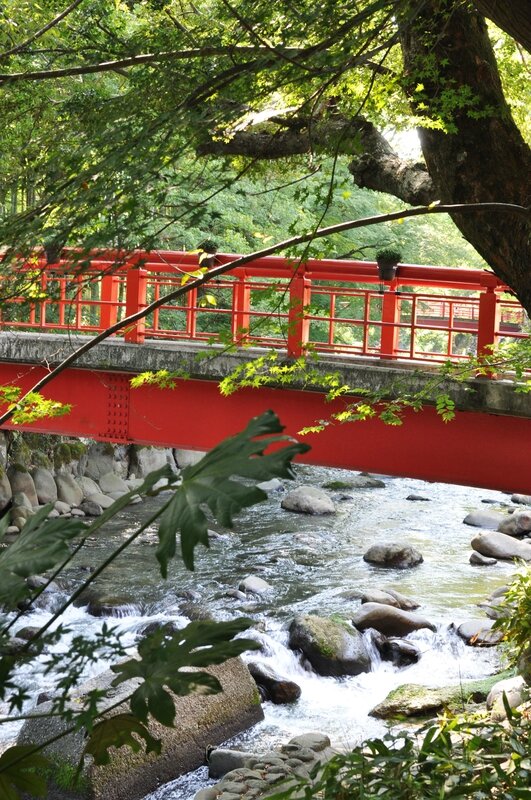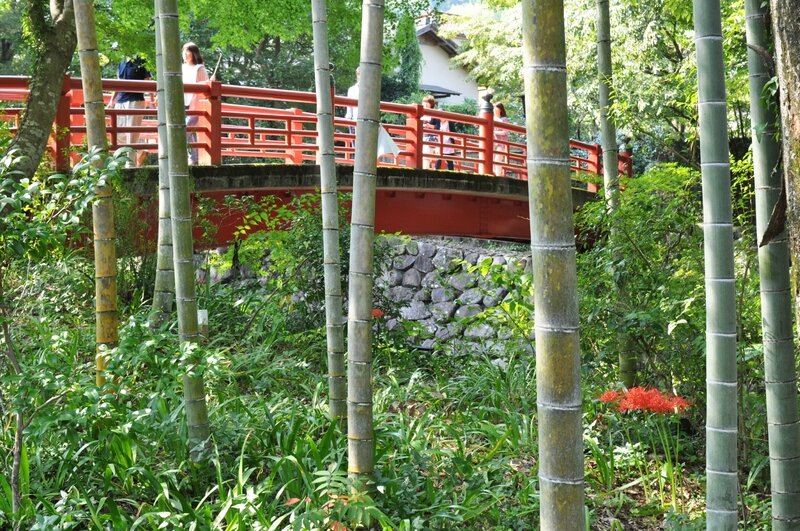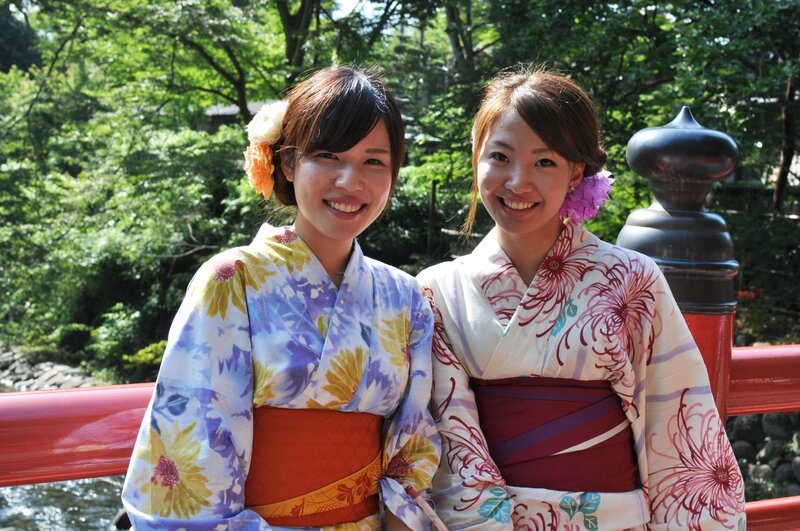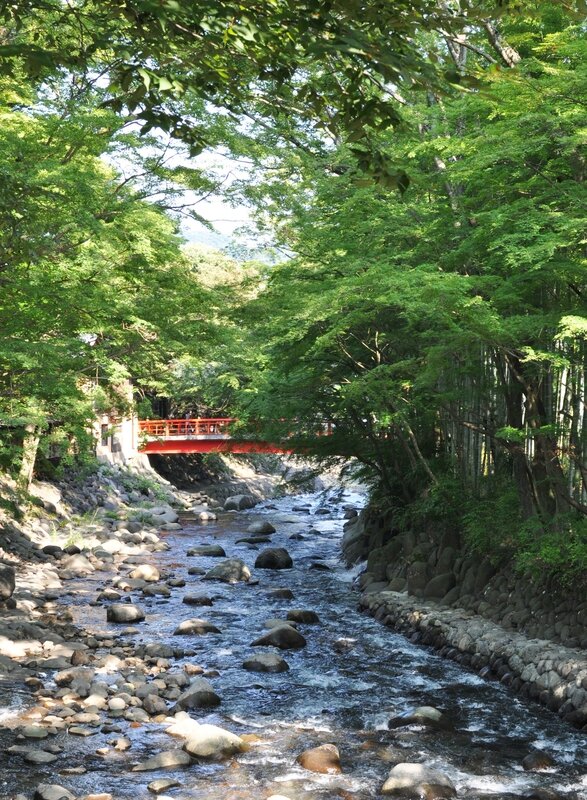 By the way, what do you eat in Izu after seing all these beautiful stuff ? Seafood, fish and Kawazu made wasabi ice-cream !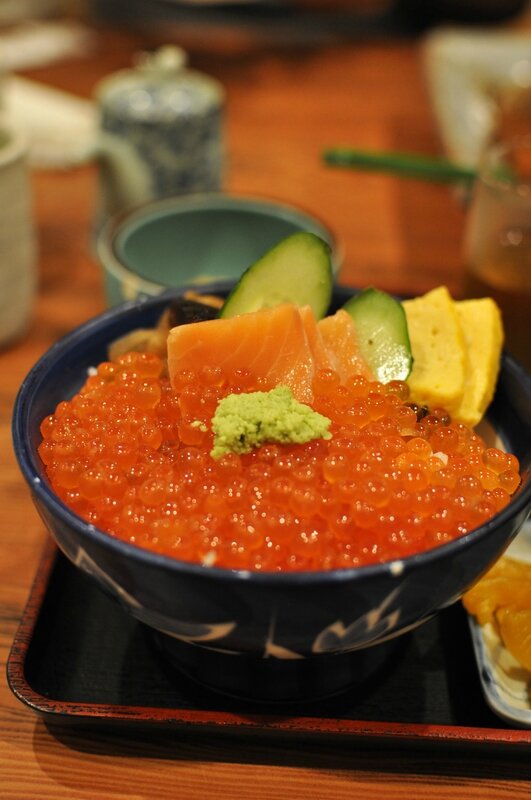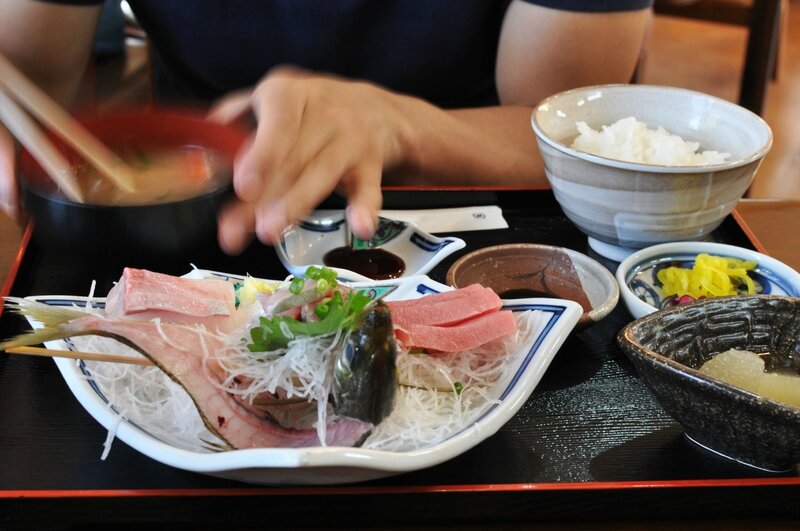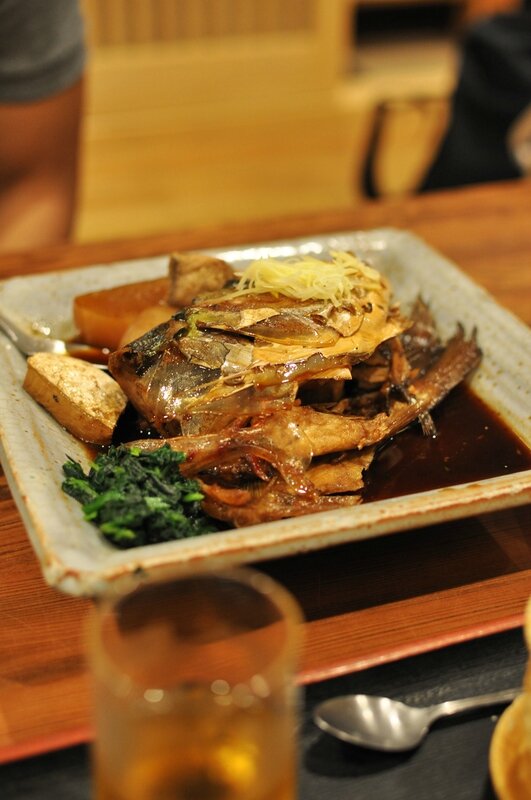 Go and visit the Izu Peninsula, it is a really gorgeous places.
23.09.15
The Izu peninsula is one of the Tokyoites' favorite weekend destination. Atami, the entry spot of the area, is located only 40 minutes from Tokyo by Shinkansen. Then, you need to leave the world of fast and comfortable public transportation to enter the one of rare buses and slow-speed trains. But if you are patient enough to comply with long correspondances between two buses, wonderful landscapes are waiting for you in Izu, the perfect match of marine and mountain landscapes. Follow the sound of the drum played by "Izu no odoriko", the Izu Dancer, heroin of the famous novel by Kawabata!
Jogasaki Kaigan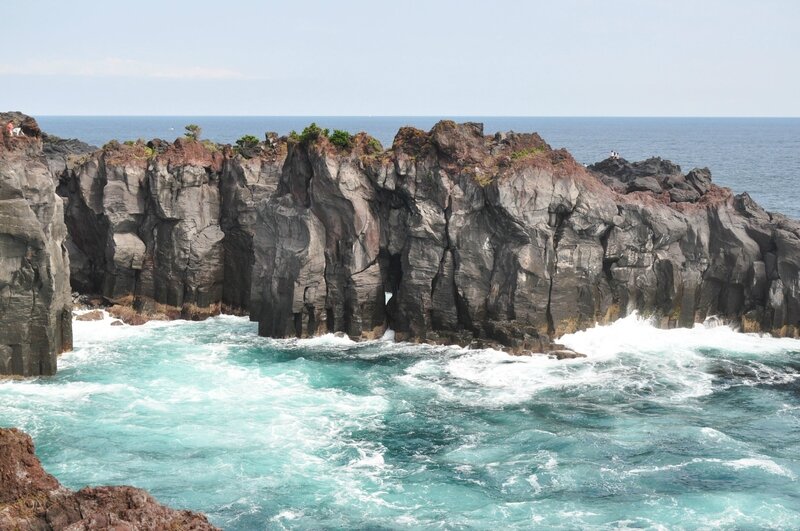 The Jogasaki coast is one of the most beautiful sea view in Japan. Accidented cliffs, pine trees, blue and white waves... Can you dream of a more "Japanese" landscape ? I fell like I am watching an old sumi-e painting...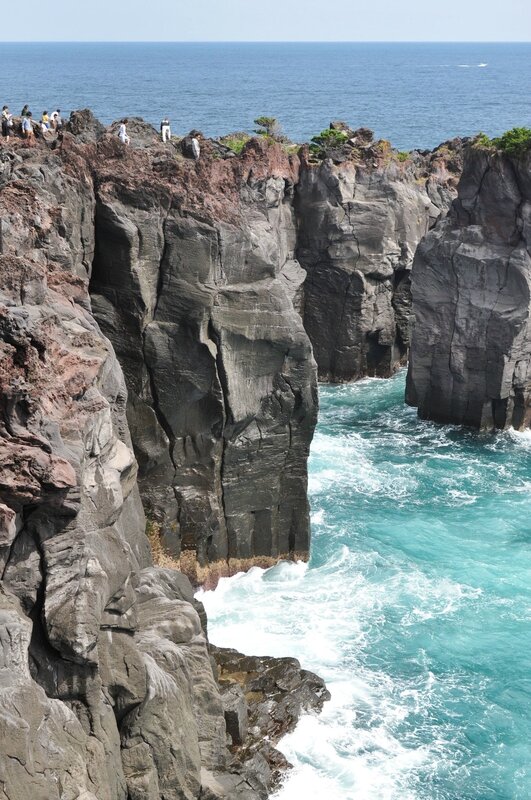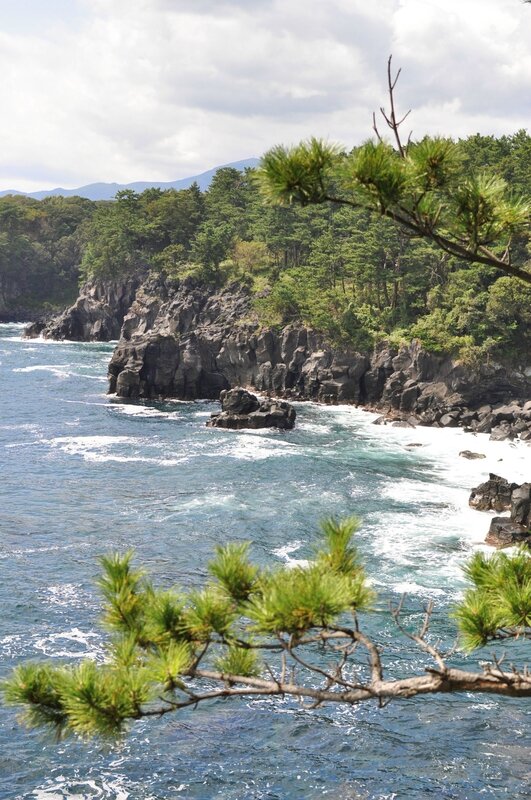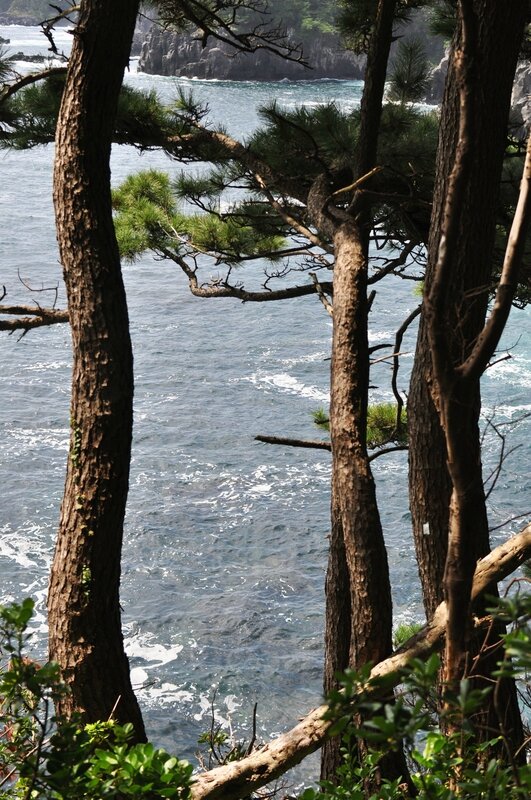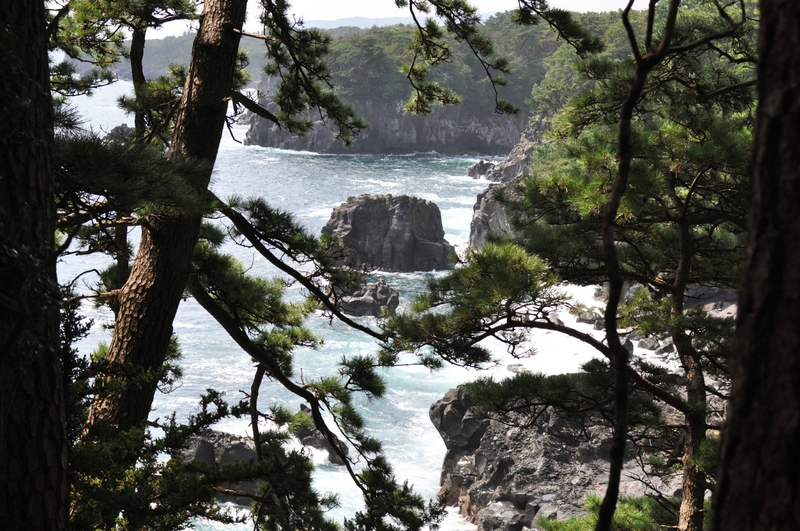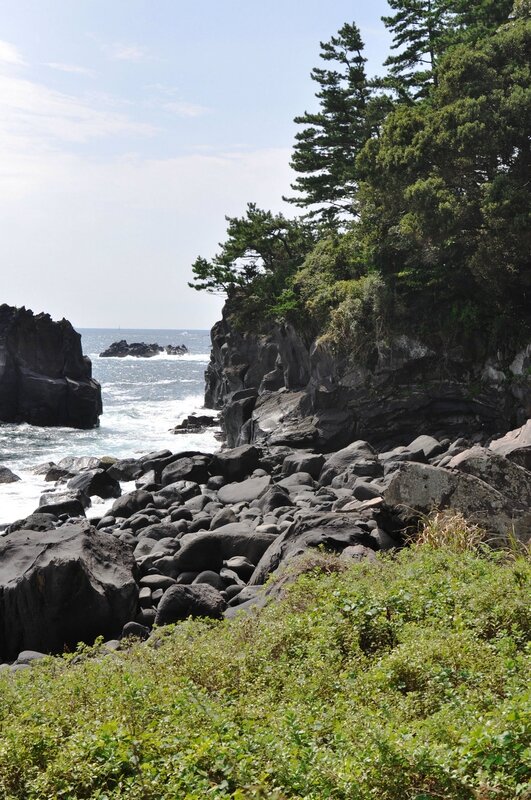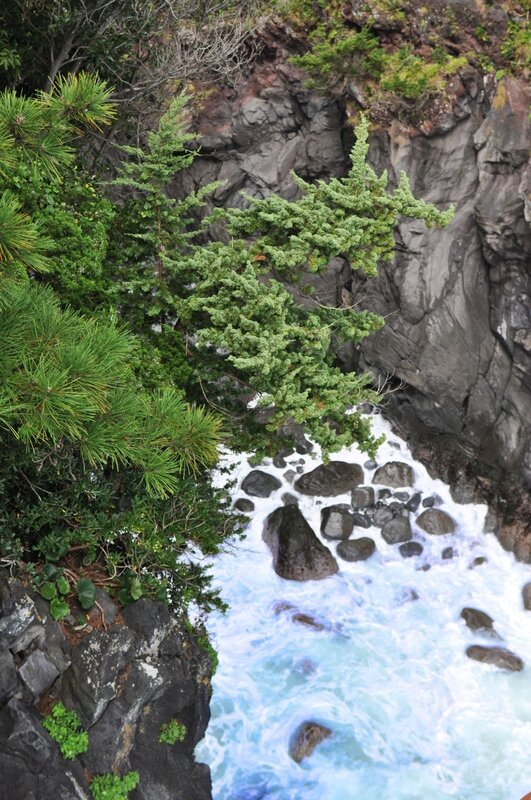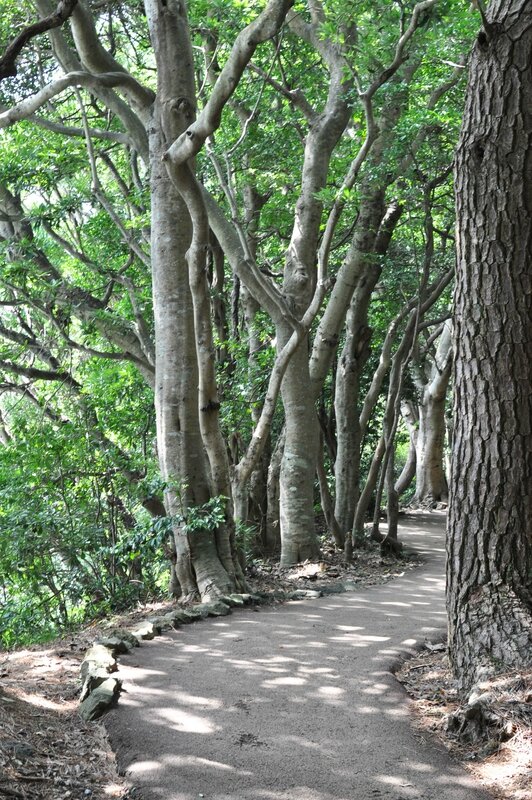 Omuro yama
Mount Omuro is an extincted volcano, round like rice bowl covered with green grass. You can walk around its crater and admire Izu Peninsula from North to South, to North again.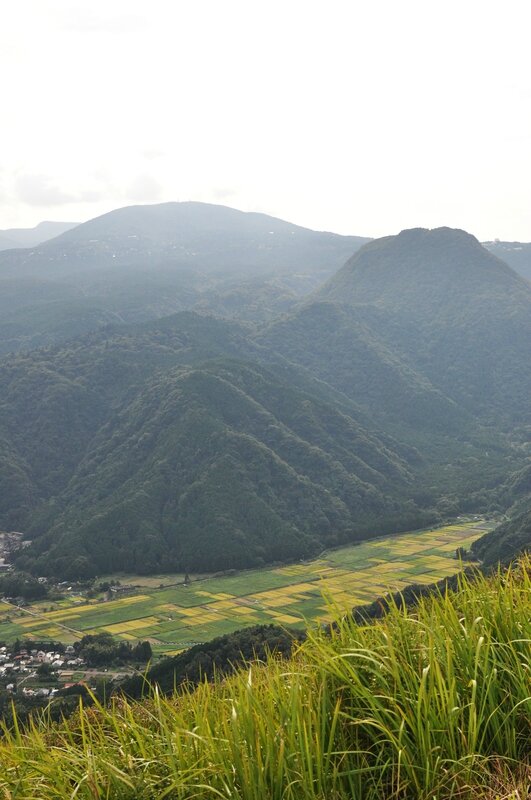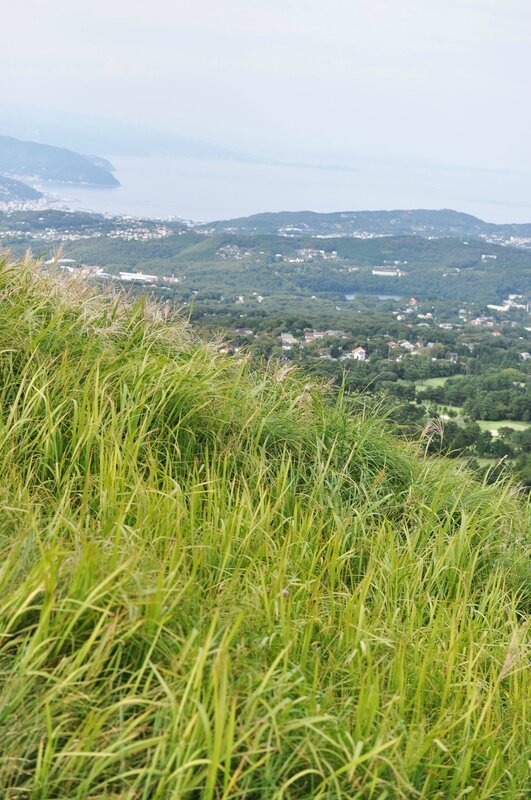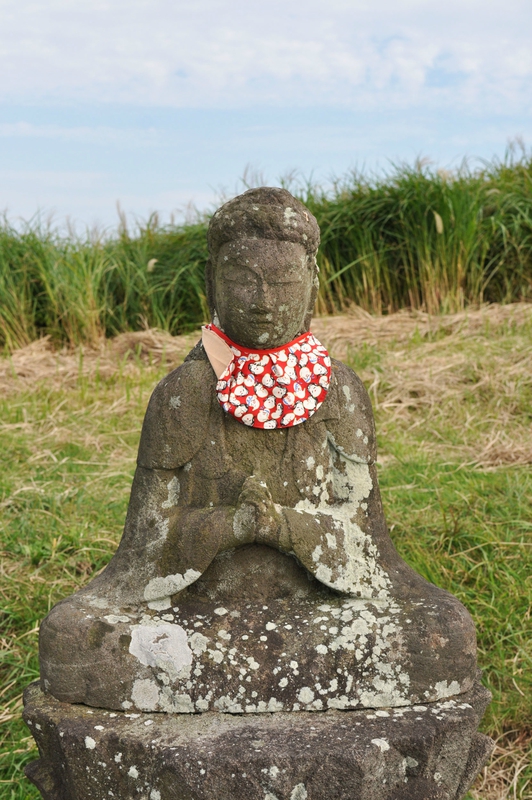 Kawazu Nanadaru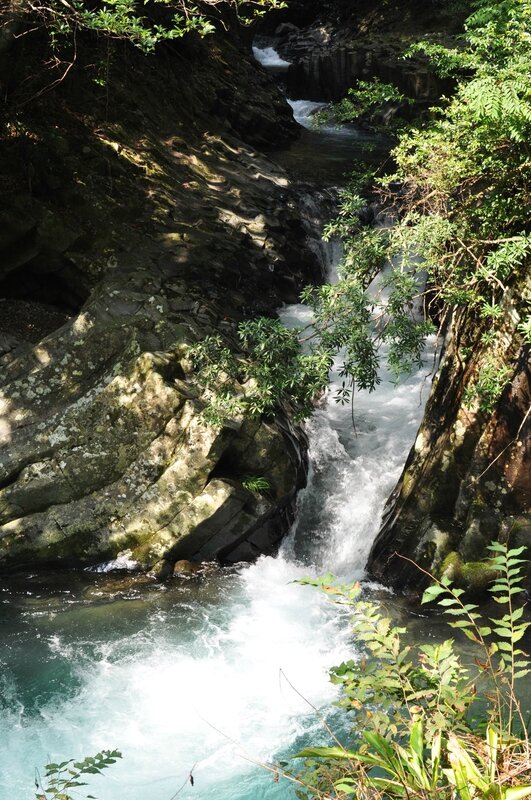 The Seven Falls of Kawazu is one of the most enchanting places I have visited in Japan. Imagine a pure, transparent river falling in seven dreamy cascads, surrounded by giant rocks and trees... It is so gorgeous you actually hear some music in the air.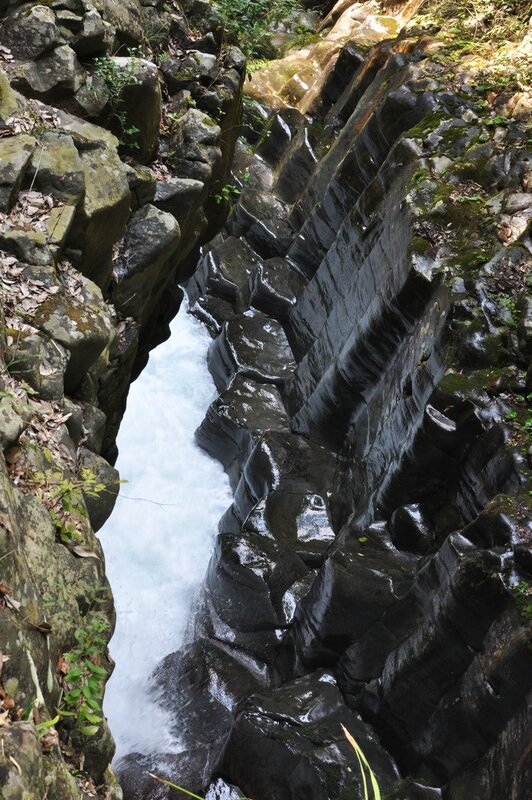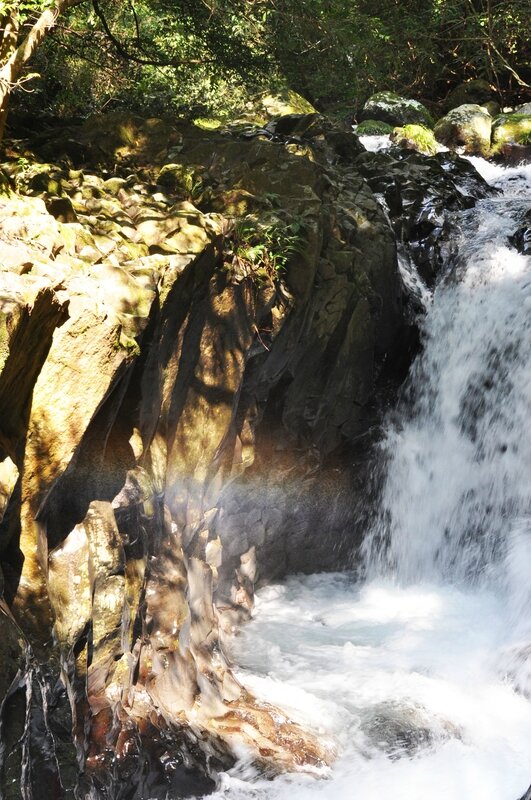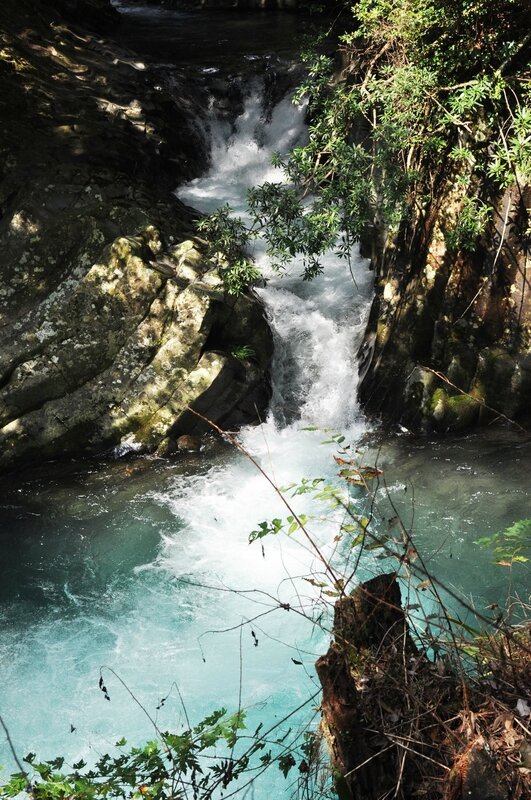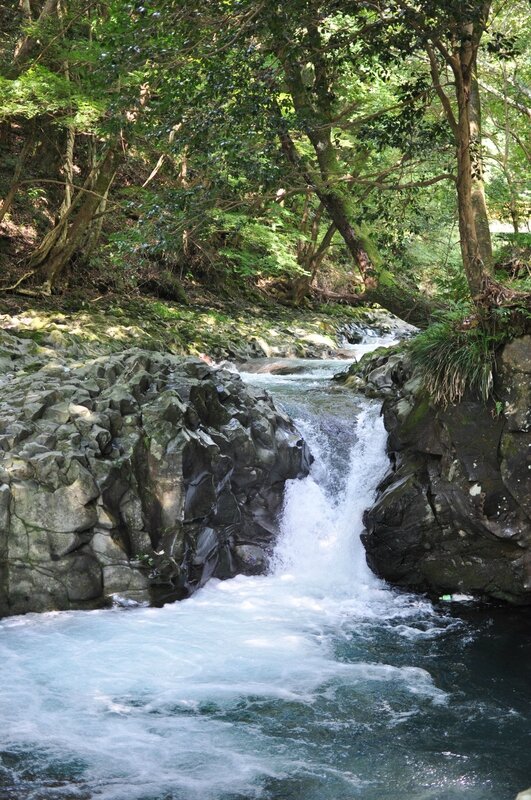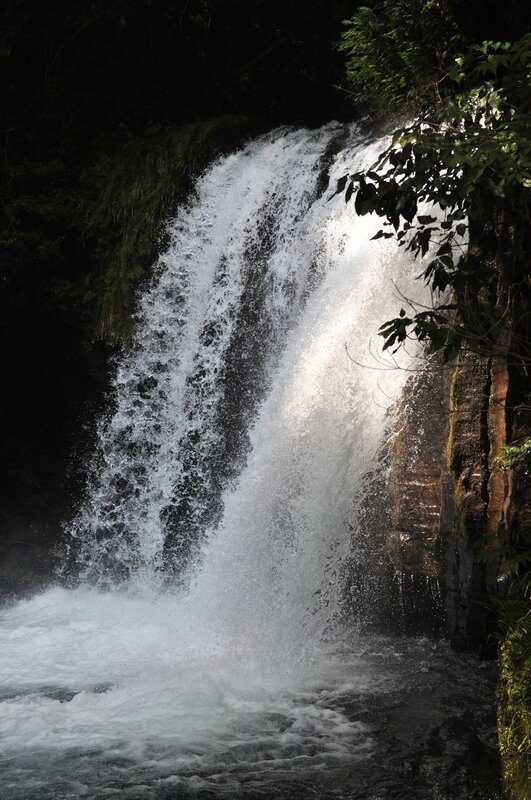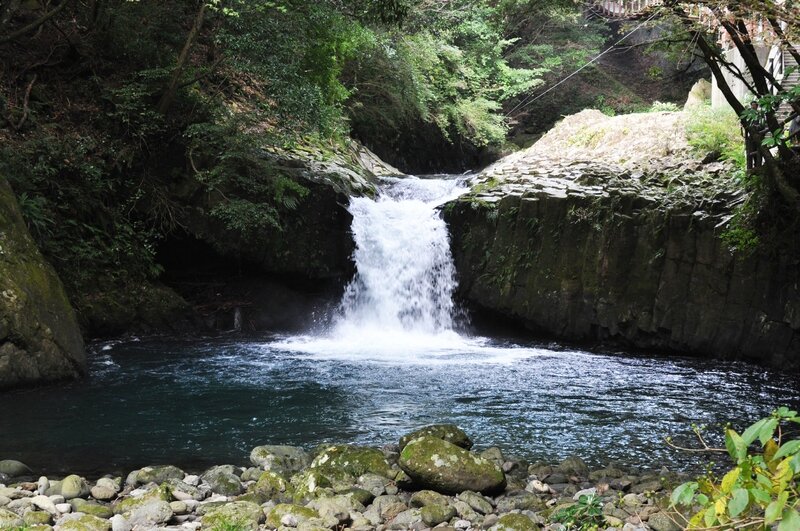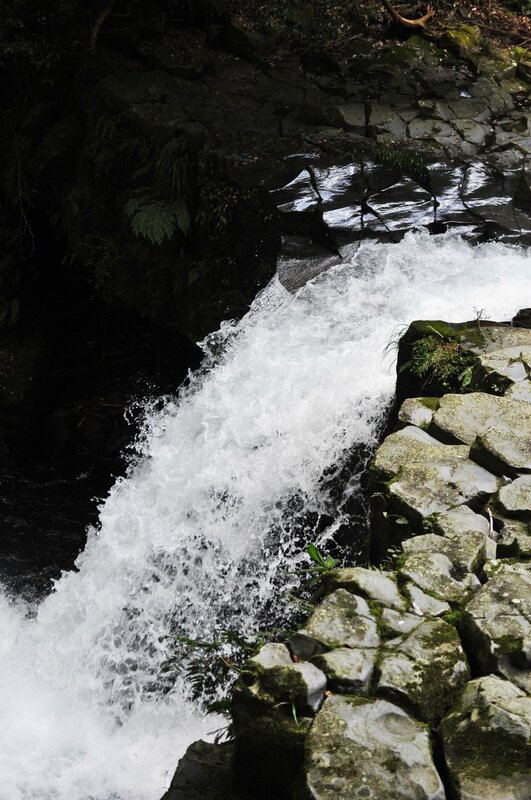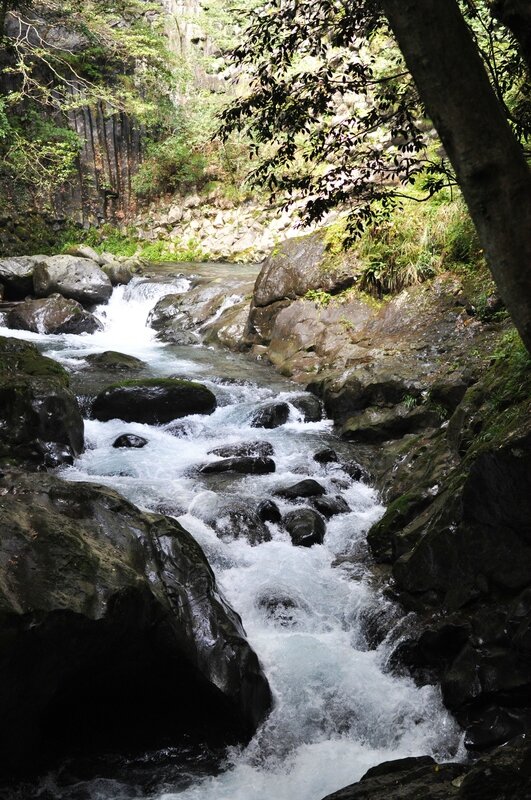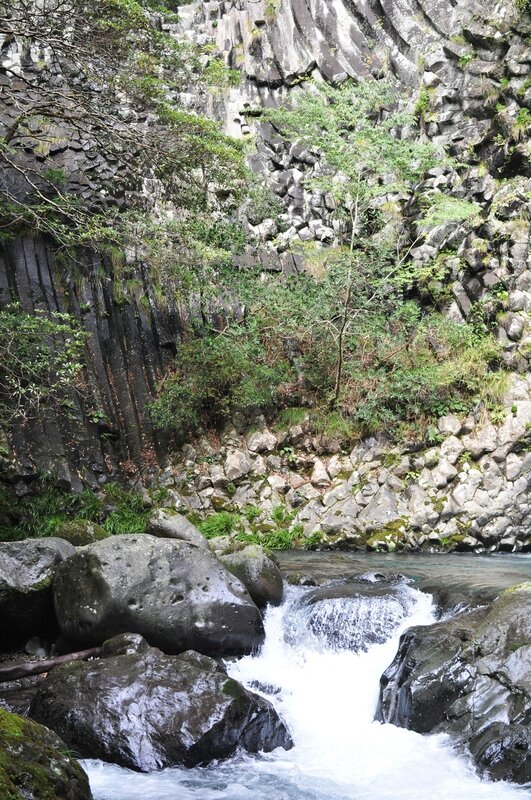 Meet the real Odoriko! The Izu Dancer is for me a very Japanese story, which means that at the end, nothing happens. The protagonist, a student from Tokyo, falls in love for a young dancer in izu, follows her like a stalker, befriends a young man of her group just to get a chance to keep her in sight, finally realizes that she is much younger than expected, and gives up his romantic plans. Love 0, contemplation 1. Not really my cup of tea in terms of plot, but Kawabata's unique style is powerful enough to make you like any kind of stories. Even upsetting ones.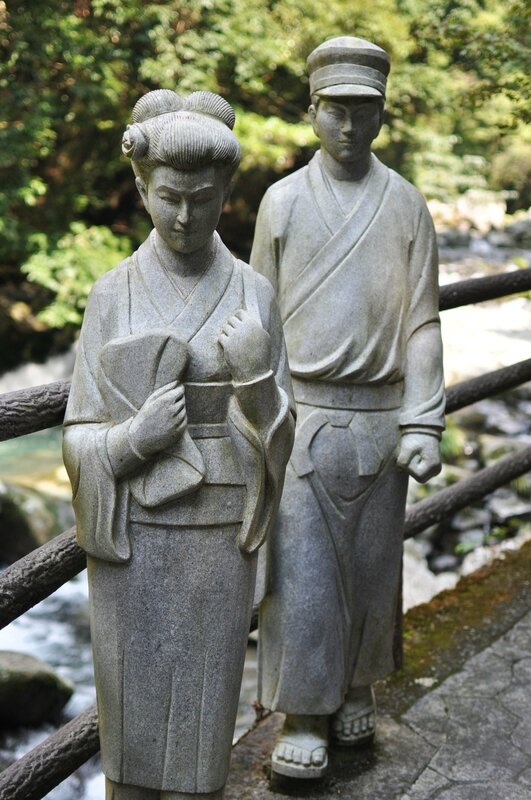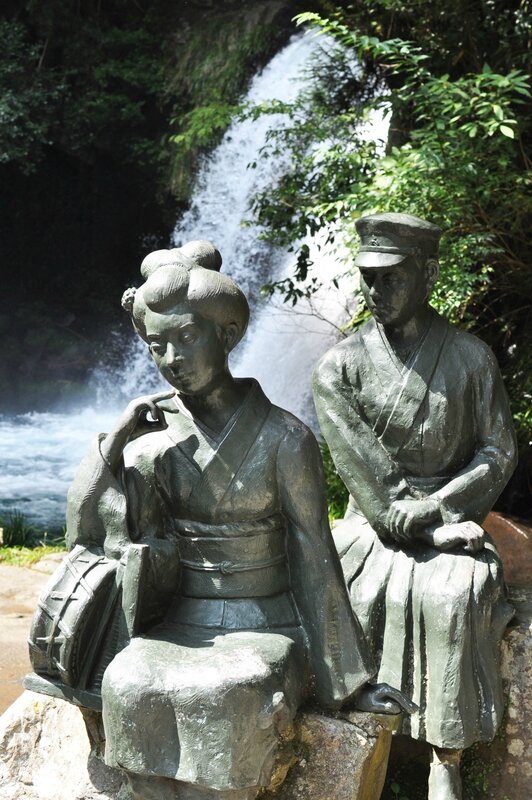 Suspended bridge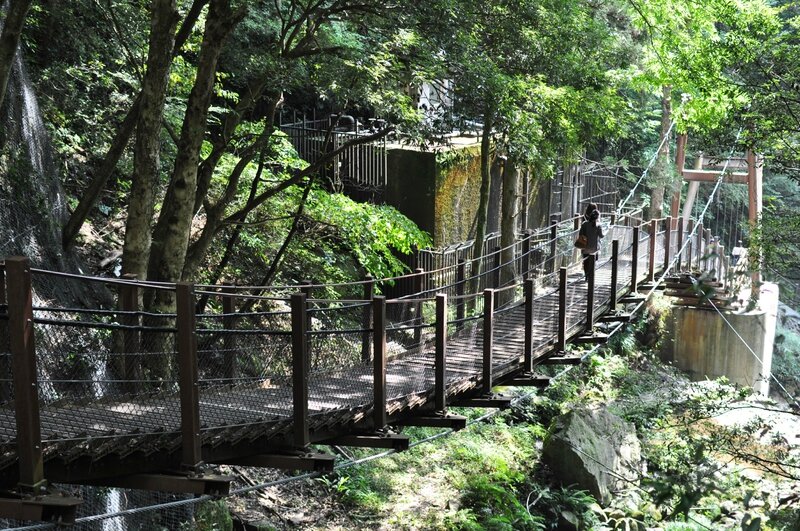 The small towns of Izu are quiet, resort-type villages with nice little villas and traditional gardens. It is worth to go and see to rest your eyes and heart during the silver week.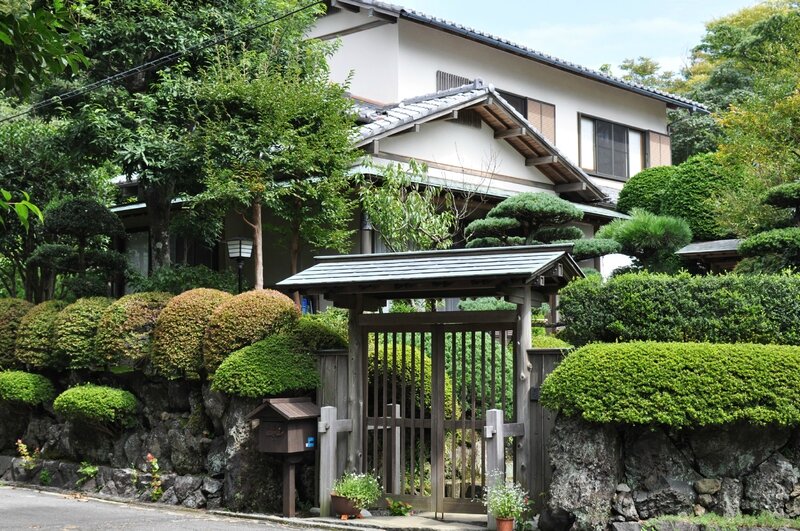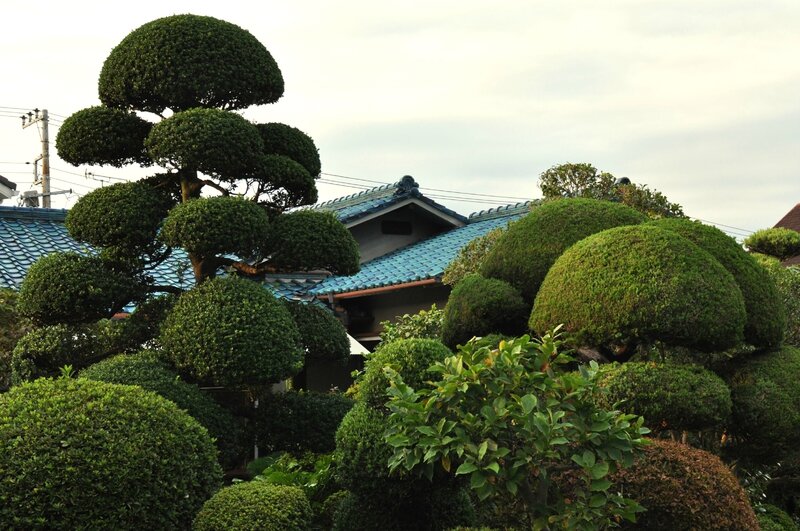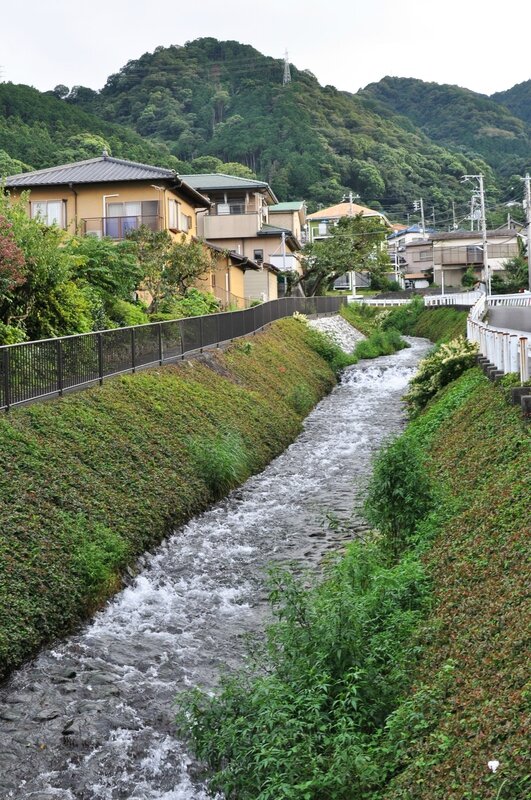 More pictures from the Izu Peninsula, coming soon !
19.09.15
If you are brave enough to get off your bed at 5:30 a Saturday morning, leave your place at 6:15, take three trains until Koma station (one hour from Ikebukuro) and arrive at the gate of Kinchakuda park before it opens at 8:30, so you will be rewarded. So you will have the privilege to navigate a breath-taking red spider-lilies sea in the morning glow. So you will enjoy this pure ruby-red bliss with almost no visitors around. Priceless.
Red Paradise
Manjushage flowers are used to blossom for a short time in September, around 6 or 7 days only, so the experience is as precious as cherry blossom viewing in March-April.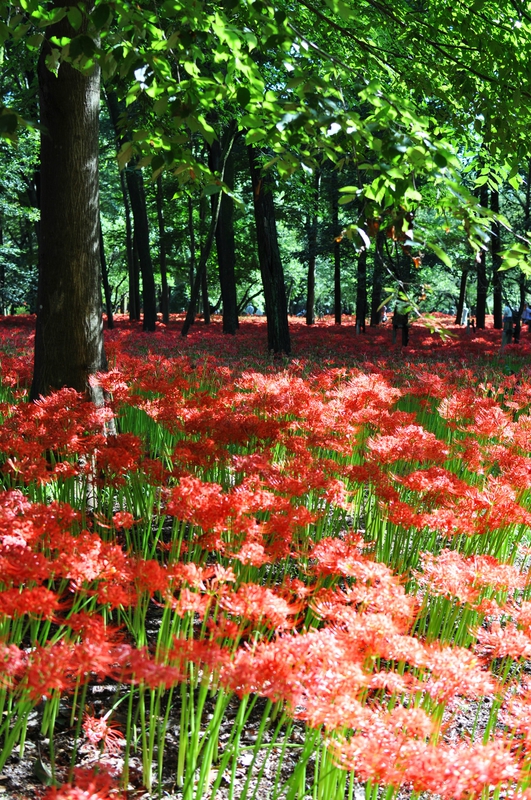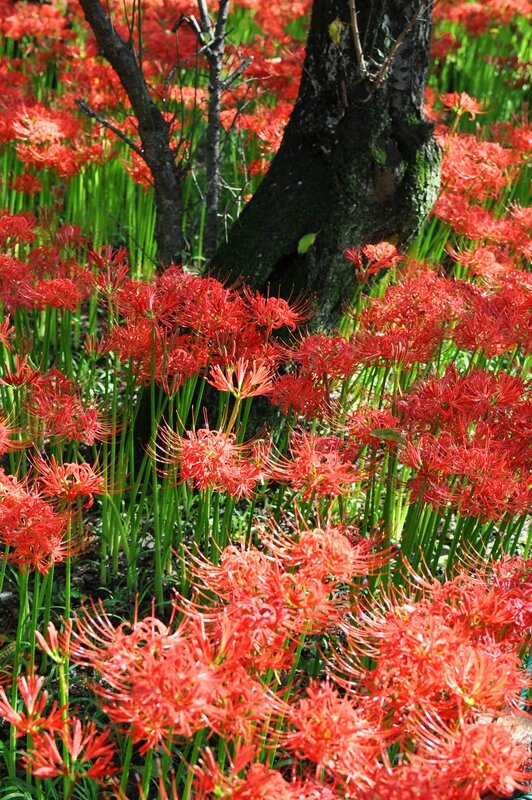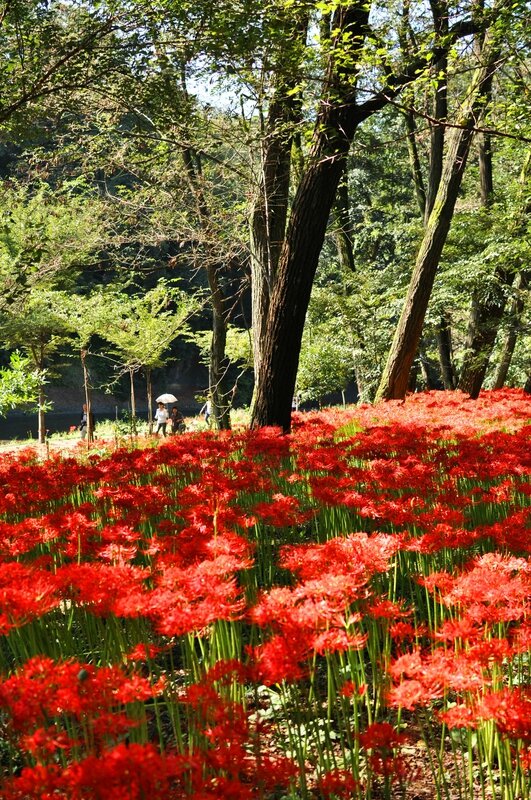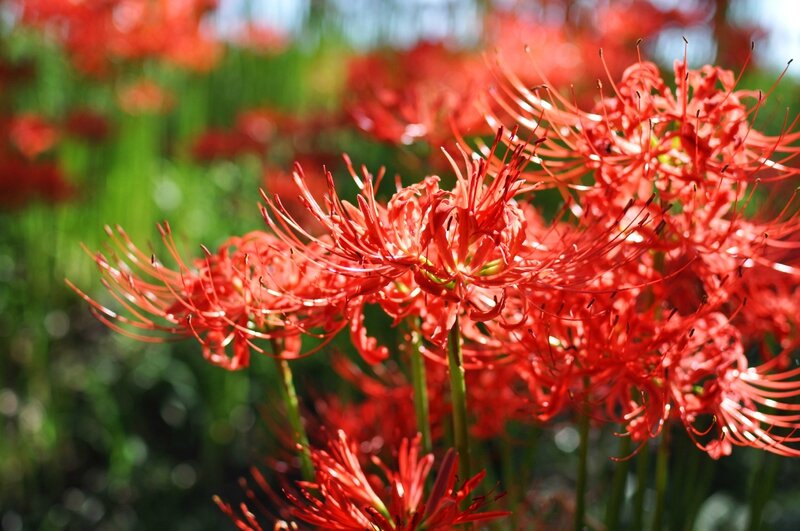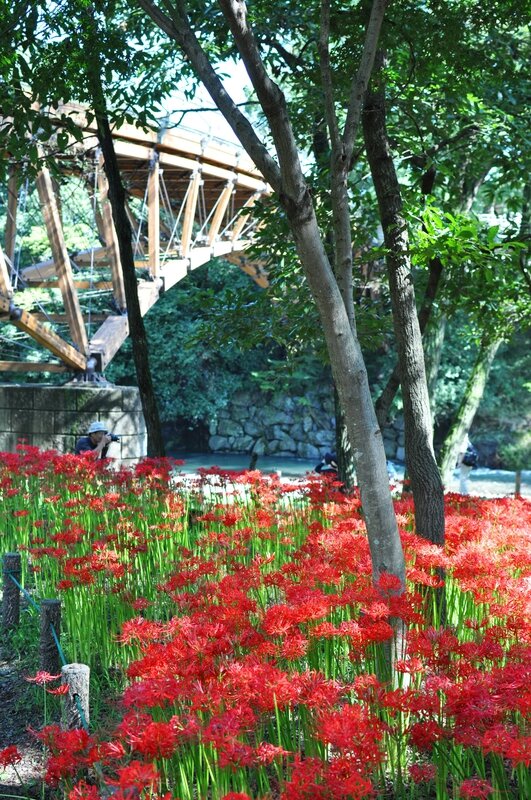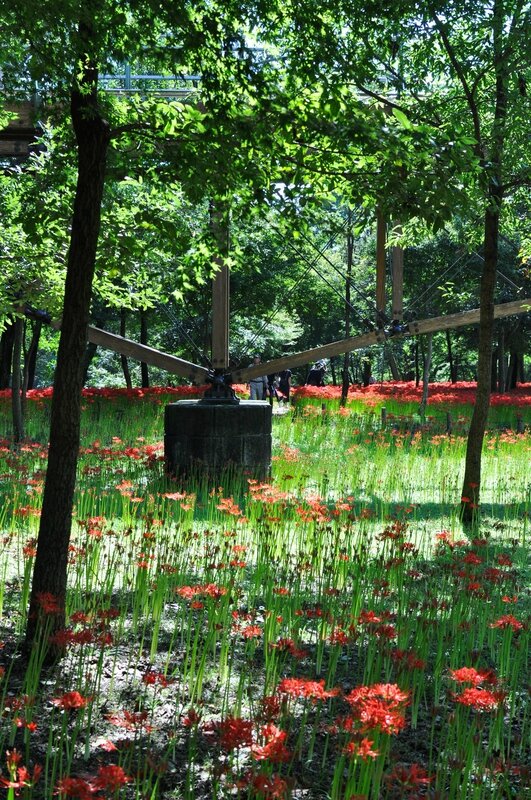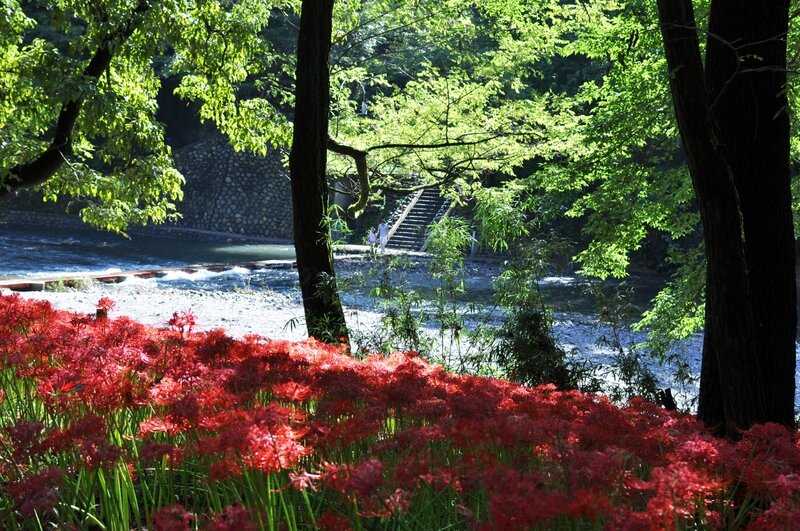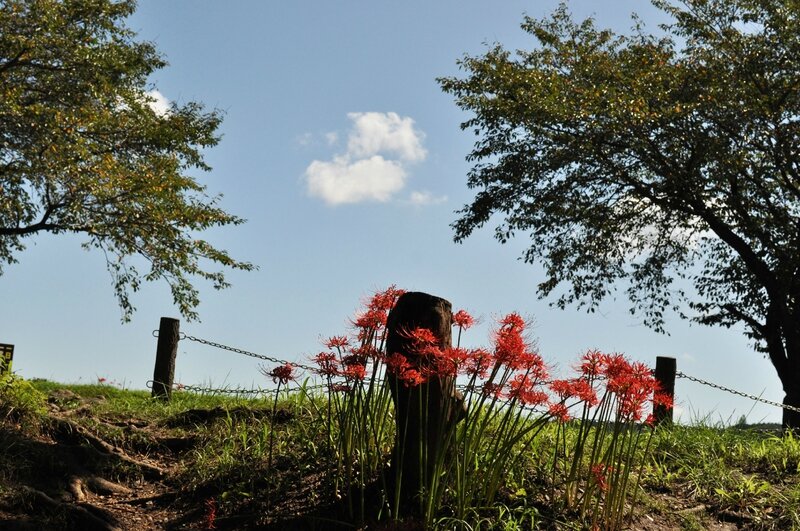 10.08.15
August in Tokyo : wet, steaming hot, buzzing with insects, exhausting. Let's try to forget all this by hitting a matsuri : a Japanese local festival boasting bright colors, yukata, and - oh surprise - tons of food. There are firework matsuri, omikoshi matsuri, street dancing matsuri ; Asagaya Tanabata Matsuri is just a pleasantly noisy festival with lanterns and giant paper dolls.
Time to play who's-wearing-the-best-yukata-tonight