24.11.14
Thirty years old in the best age.
When you were twenty, you were ignorant and insecure. You didn't know the first thing about yourself and what could possibly make you happy. You were stuck in wrong relationship, spending way too much energy on unimportant things, and forbidding yourself to dream big. You were pennyless and lost, but pretending to be strong. Youth is not this golden age the media massively say it is.
So you made your way through the tricky 20's and here you stand, in your glorious 30's. You're achieving your dreams. Or you just realized that some dreams were not worth coming true. You gave up the funny idea to try to make people around happy; now you prefer thinking that you need to make yourself happy first, and that people who really care about you will be happy to see you happy. You still cry sometimes but now you know that there's no need to pretend : you are strong and victorious, whatever it seems to be.
Growing old is a privilege many people couldn't and still can't afford. It's not given to everyone to learn about yourself, to finally appreciate yourself, to be thanksful to live a real life. There is no better reason to celebrate.
We are the 30's (just a few pictures)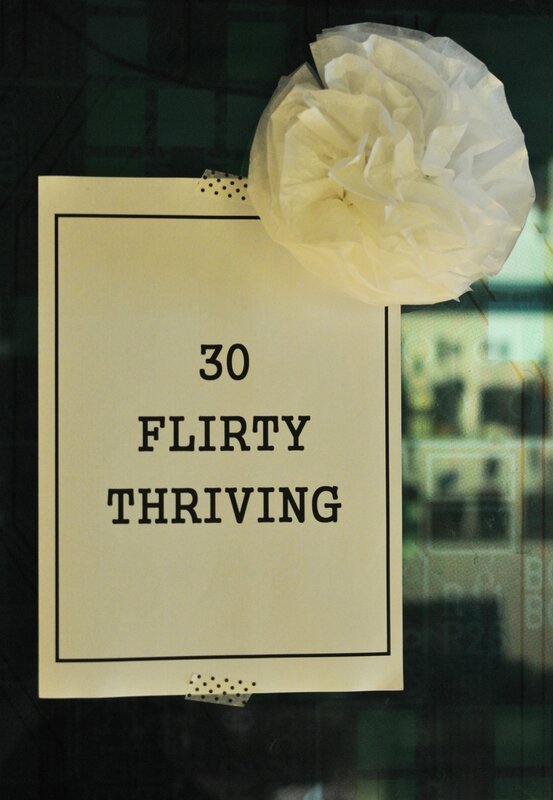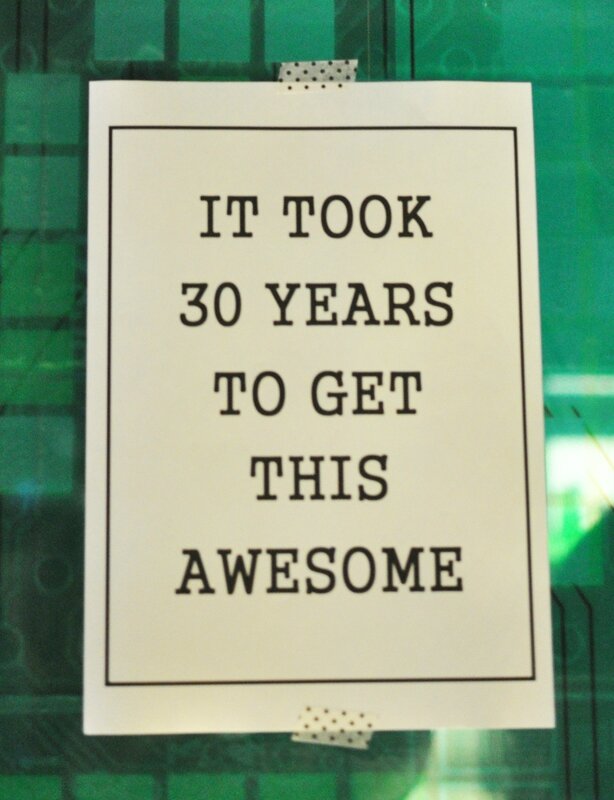 The birthday girls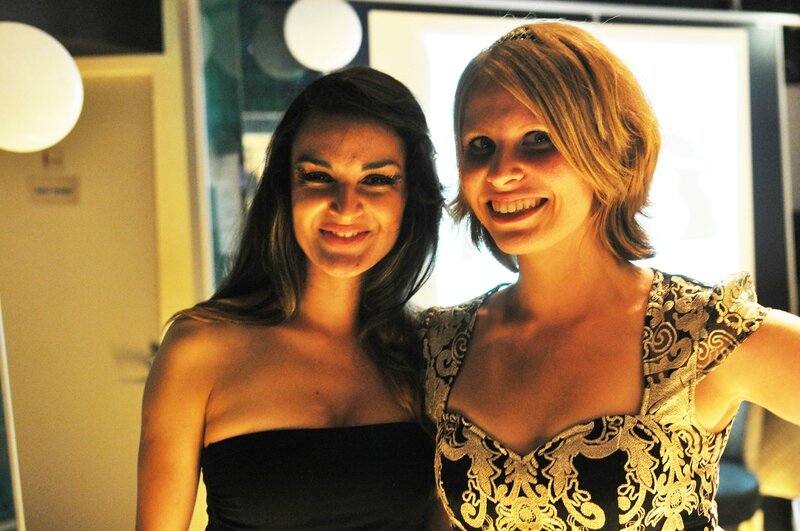 Our amazing guests in black-and-white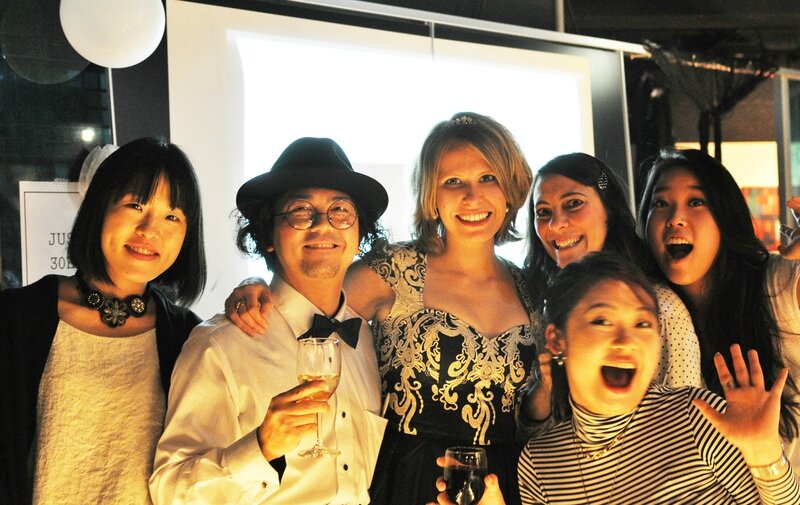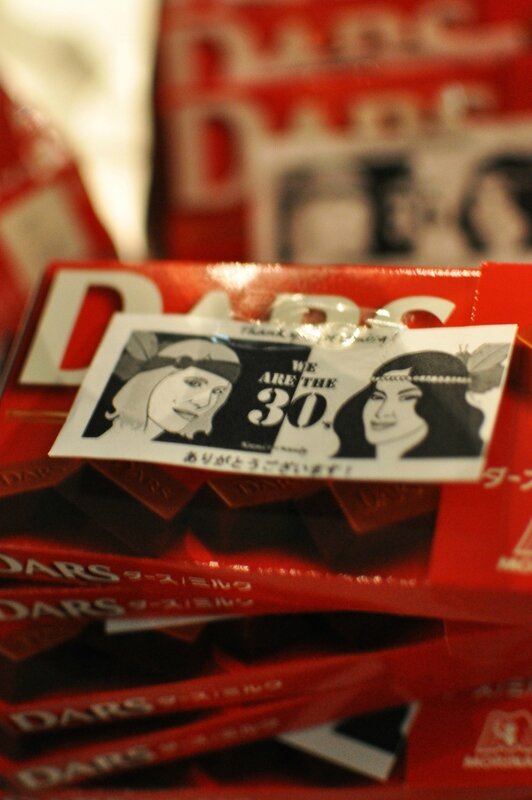 Let's be passionately 30 years old. Let's make the next 30 years the most extraordinary. Let's be 30 years old for all the people who couldn't.
01.11.14
Rentrée de Paris trop tard dans la journée, pas de temps pour aller me promener dans Tokyo... et c'est dommage car la capitale japinoise se donne à fond le soir d'Halloween, et il y a du spectacle. Enfin, j'ai quand même pu m'adooner à un de mes passe-temps favoris - le déguisement - en me grimant à l'image de Marie-Antoinette pleurant des larmes de sang. Not easy to be a queen these days...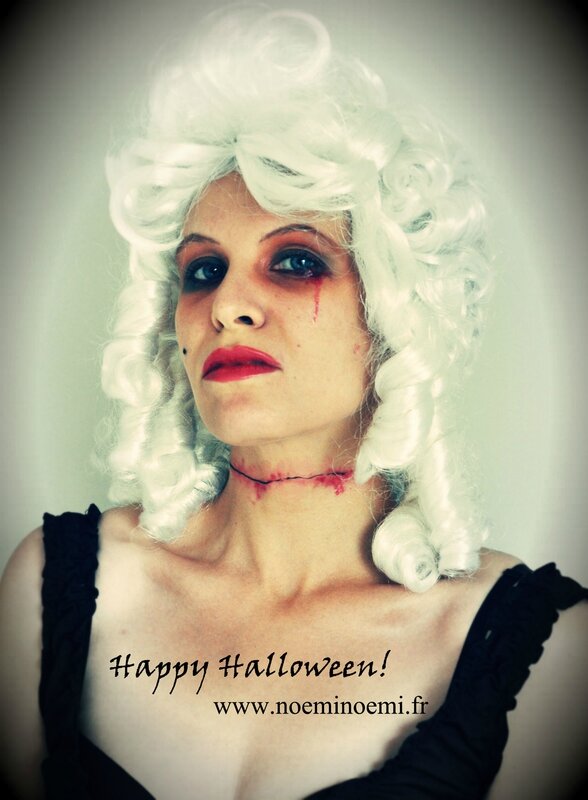 01.10.13
Encore un petit clin d'oeil à Sonyan qui a ému la toile entière avec son témoignage précieux sur les troubles du comportement alimentaire et son dossier sur l'environnement japonais en matière de poids "idéal" selon les critères locaux - un poids plus que plume.
Il faut croire que je suis plutôt bien entourée dans ma bulle japonaise, car je n'ai jamais subi les goujateries et manques de tact divers et variés qu'elle évoque, elle et bien d'autres, ce qui m'a protégée de la pression des standards de maigreurs qui sont ceux du Japon. Pour moi, Tokyo, c'est avant tout la gourmandise, l'infini partage de délices toujours différents avec ses proches. Quant aux mannequins maigrichons qui hantent les magazines féminins ici - que je n'achète jamais, étant d'un ennui mortel : des pages et des pages de "looks" si nombreux qu'on a pas la moindre idée de ce qui est tendance cette année... -, il est clair pour moi qu'on ne joue pas dans la même catégorie. J'ai un corps plus grand, plus épais, plus lourd, et plus flamboyant. Il est certain que je n'irai pas spontanément me nicher dans un mini-short à la mode shibuyesque, et je sais d'emblée que la plupart des enseignes locales n'auront jamais ma taille, mais ça ne me traumatise pas plus que ça, tant il est clair que je viens d'une autre planète que les nymphettes locales. Nous n'avons pas le même genre de beauté, voilà tout. Mais si je parviens à tenir assez sereinement la comparaison, c'est parce que j'ai des amies japonaises cool qui finissent leur assiette sans jouer les mijaurées, et qui n'auraient jamais la perversité de comparer ce que j'ingurgite et leur propre faim. J'ai fréquenté des garçons plein de tact qui ne m'ont jamais taquiné sur mes courbes les plus confortables. Mes camarades français non plus ne passent pas leur temps à vanter la maigreur japonaise. Pas de collègue lourdingue. Pas d'observation perverse du contenu de mon bento au travail. Il est clair que je serais sans doute tombée dans les mêmes spirales infernales que Sonyan si j'avais été confrontée aux mêmes épreuves. Et il est bon de se faire rappeller qu'il n'y a rien au monde qui justifie qu'on massacre sa santé, surtout pour répondre à des critères impossibles qui n'ont jamais assuré à personne ni la continuité du désir ni l'amour. Car on rappelle que le couple au Japon est foncièrement une vaste blague ; que nos Nippones sont le plus souvent évincées de la vie professionnelle à mi-parcours, que l'amitié hors-boulot-et-obligations-diverses est une valeur quasi-inconnue... La minceur, apparemment, ne garantit ni l'amour, ni le succès professionnel, ni une vie sociale riche. Revoyons nos priorités...
12.07.13
My second single with the Japanese label Pretty Pop Music! I hope you will like my lyrics and voice! Music and edition by Ken K.
True Love Kiss is about modern princesses...
---
Deuxième participation au label jappynou Pretty Pop Music ! Les paroles et la voix sont de moi, la musique et les arrangements de Ken K.
Découvrez les affres de l'existence pour nous autres les princesses modernes...
11.06.13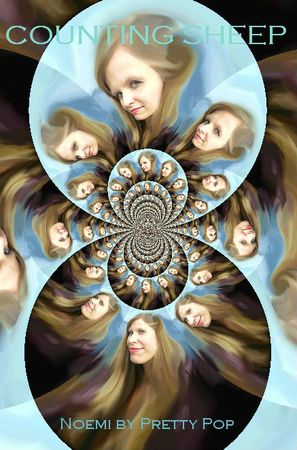 Dear readers, today, I need you to open not only your eyes and minds, but also your ears!
Here is my first single with the Japanese label Pretty Pop, which promotes synth music for your entertainment. The music and edition are signed by Ken K, and I added my lyrics and vocal.
Please listen to it on your sleepless nights!
Noemi by Pretty Pop
12.05.13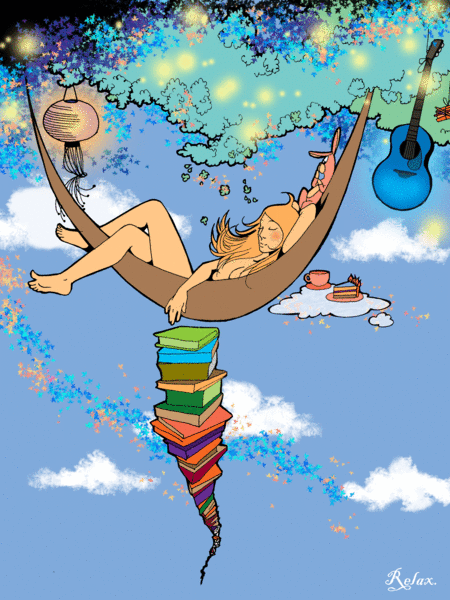 03.01.13
25.07.12
Here it is !! My Japanese adaptation of a French comic song "J'aime les moches", by Max Boublil, finally recorded and youtubized ! Please have a look and share !
I think that the song perfectly matches the current Japanese social situation : three months ago, a respected economist called Takuro Morinaga very seriously proposed to settle a new tax - a quite heavy one - to be paid by hansome men only, in order to prevent them to become in the same time hot AND rich, attracting to them the favors of all the ladies who are looking for a husband. Because that's the problem : the Japanese ladies now want to get married with rich and sexy partners, or they don't get married at all. And so Japan is full of single guys craving for a slave a nice wife at home while wealthy playboys have several girlfriends. According to him, such a tax would balance the society between common/ugly rich guys and hansome poor guys. So ladies, it would be time to make a serious choice.
To "classify" men into the right category, a jury of 5 women, randomely picked up, would judge the hotness of every man and determine forever if the poor guy will be a working-class hotty or a rich big fish. Like, seriously.
Japan is the only country where people have such ideas. Of course it doesn't mean that the people are massively following the principle or that the proposition will ever be considered on the legal plan. But still... helloooow ?
Anyway : I'm not for this tax, really. But if the situation is so terrible, why not promoting ugly guys instead of punishing the hansome ones ? That's the purpose of Dasai Danshi ! have fun !
21.03.12
26.01.12