01.07.15
There is something magic about Praha. The old stones are still scented with the essence of ancient astroly, alchemy and sorcery. Praha, the mysterious city where mad kings were looking for immortality. Zodiac signs, cosmic symboles, mystic revelations at every street corner. A maze of narrow and colourful streets, haunted by dark statues and decorated with Art Nouveau design.
Praha, the Mysterious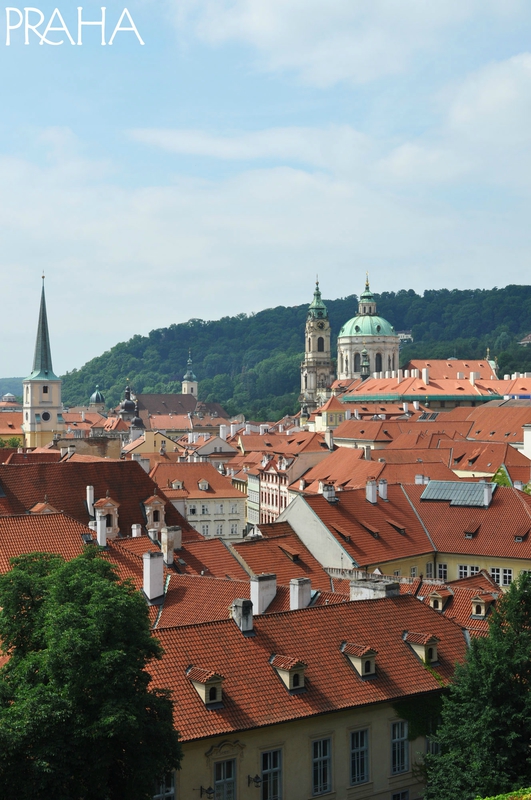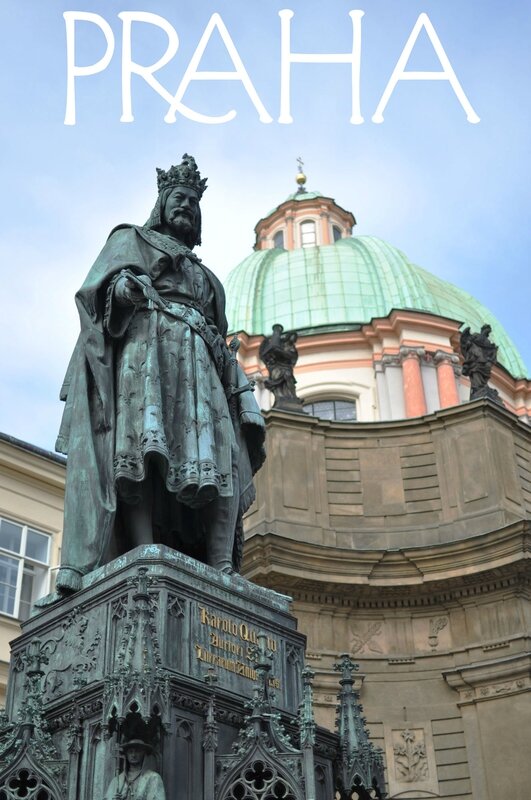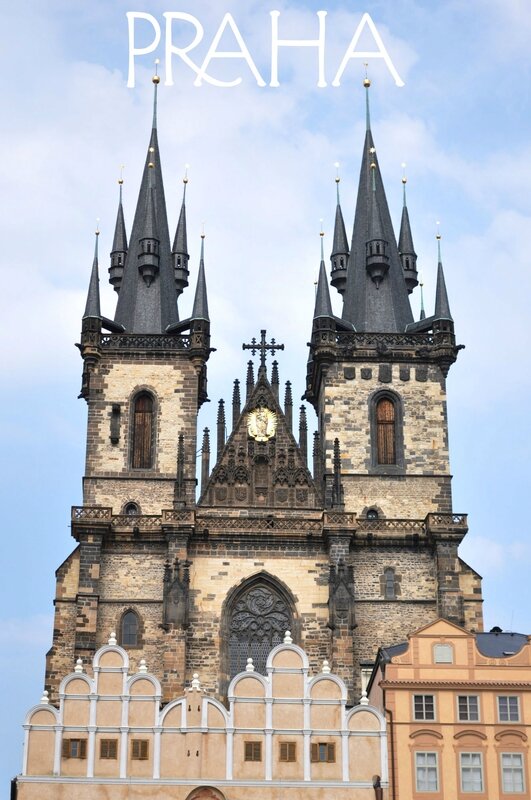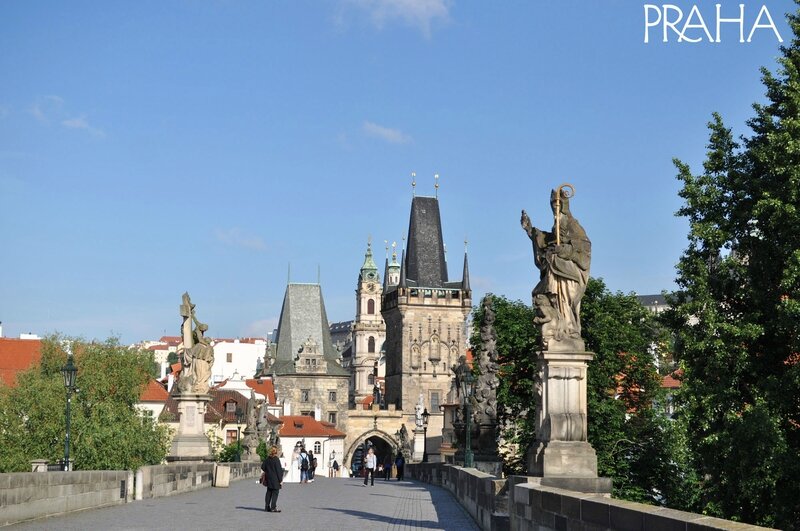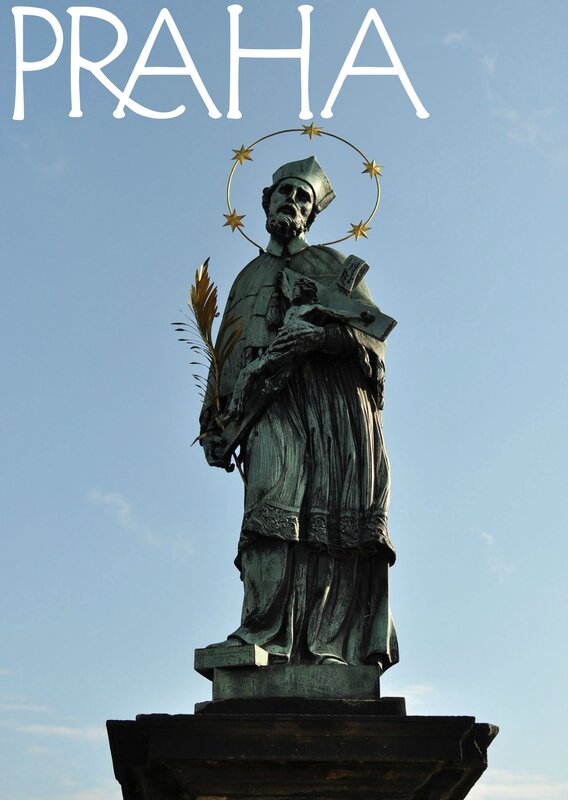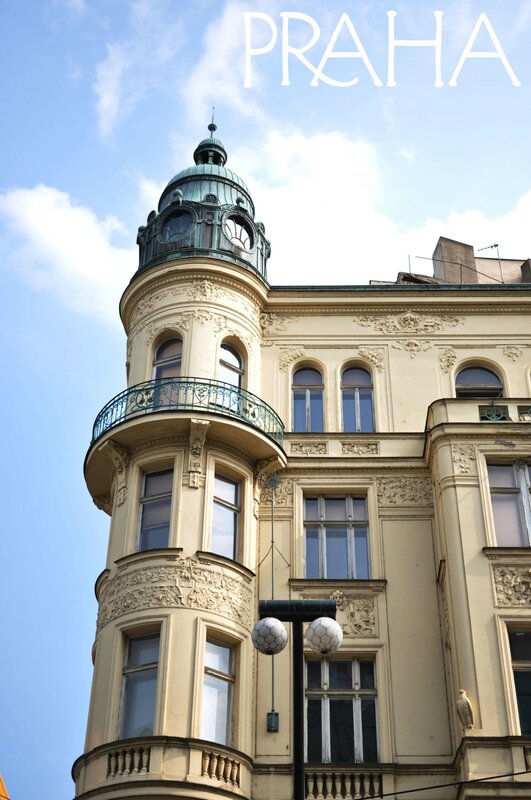 Grande
21.06.15
It was actually sunny in Paris this month. Yes, sunny. Like, blue sky, shiny stones and cravings for ice-cream. It is crazy to see how stunning Paris can be when the weather is good and you are in holidays.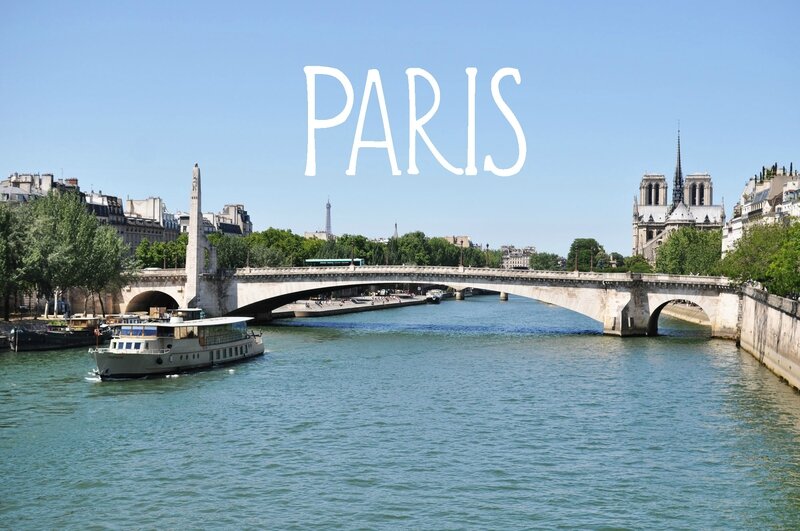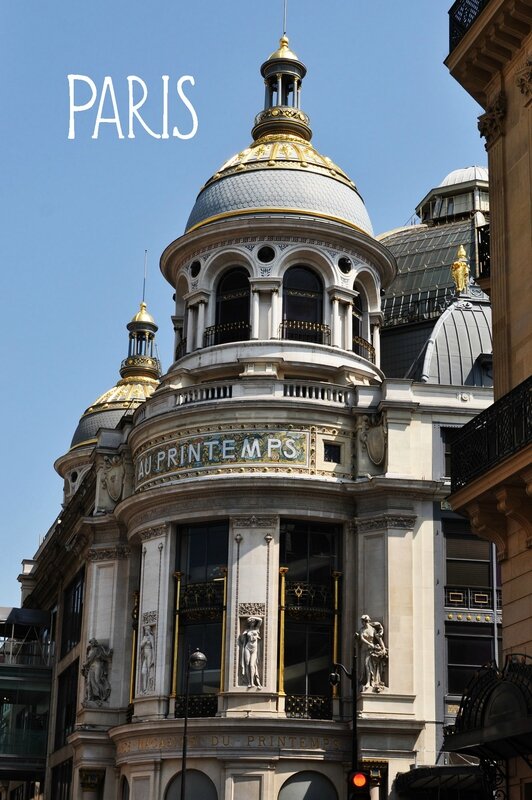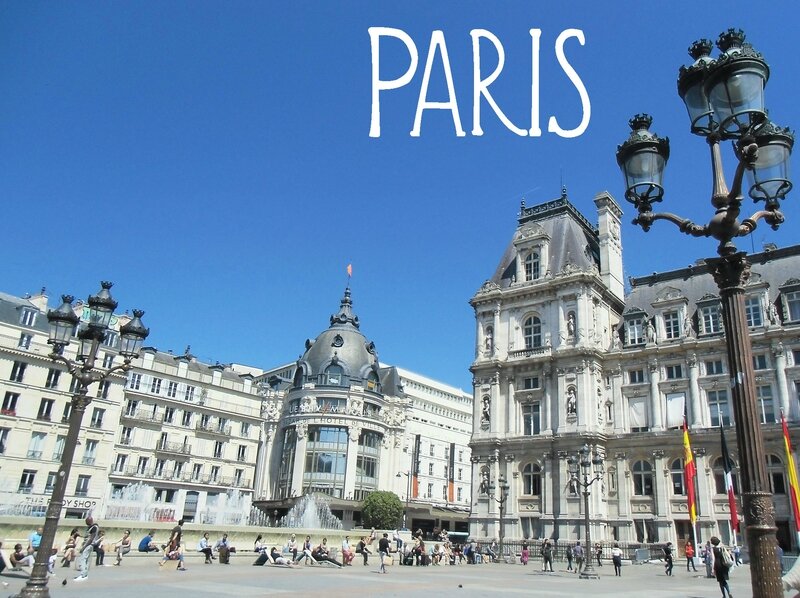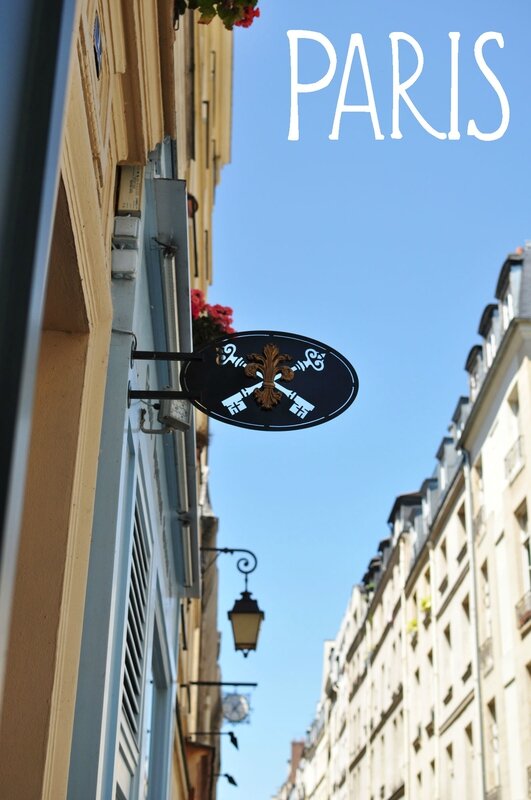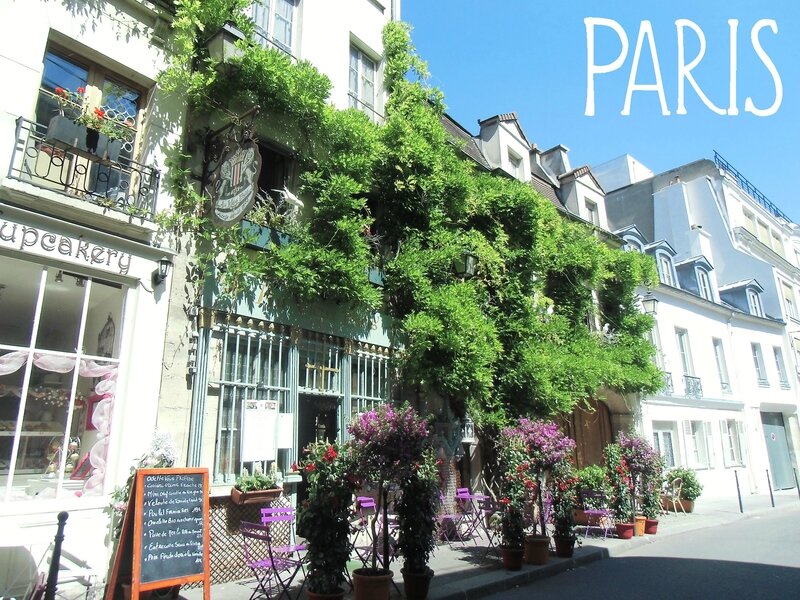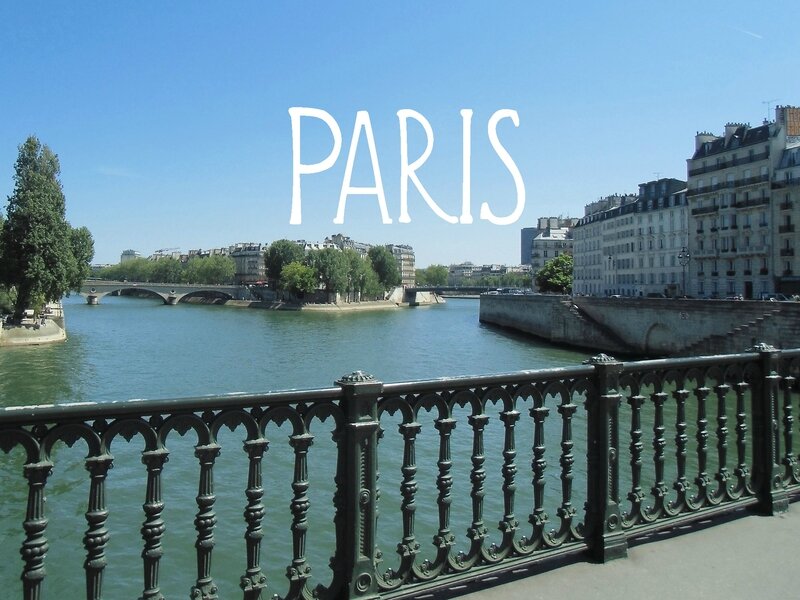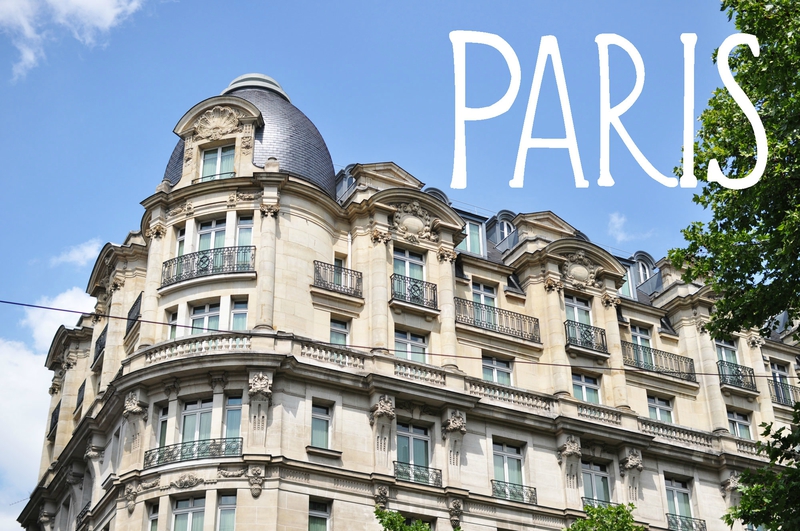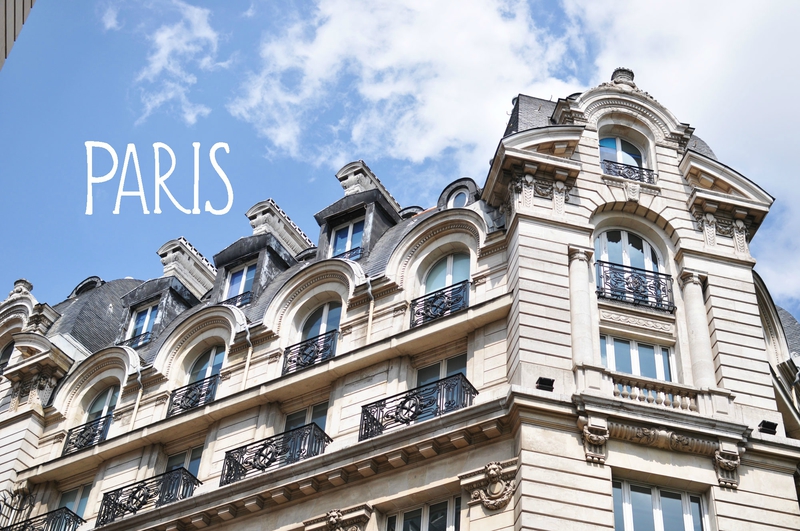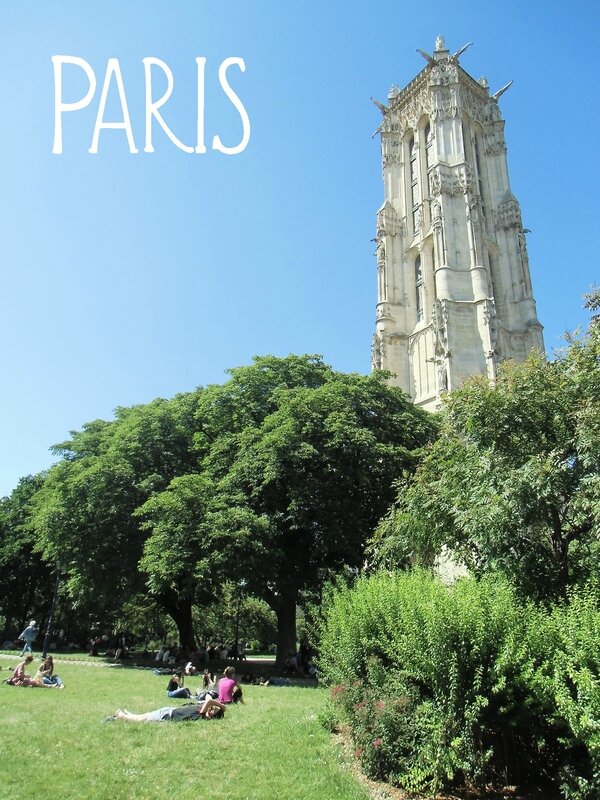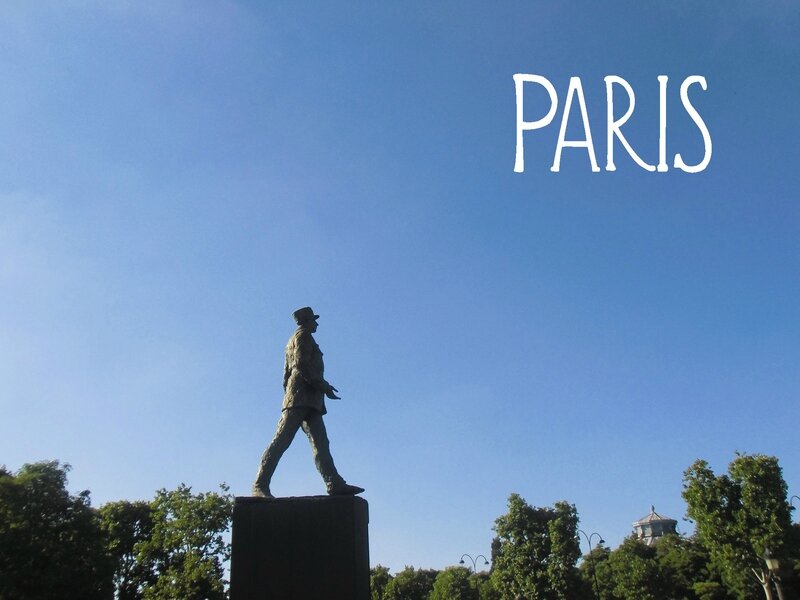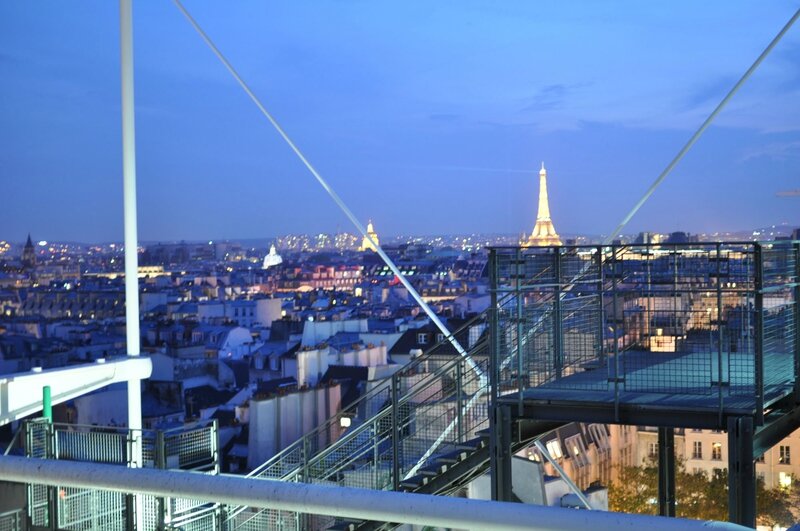 18.01.15
So I spent the New Year holidays in Vietnam. I wanted sunny, perfumed, exotic and unexpensive holidays - girls be ambitious - so I booked a cheap flight to Ho Chi Minh City, aka Saigon.
Saigon from the ground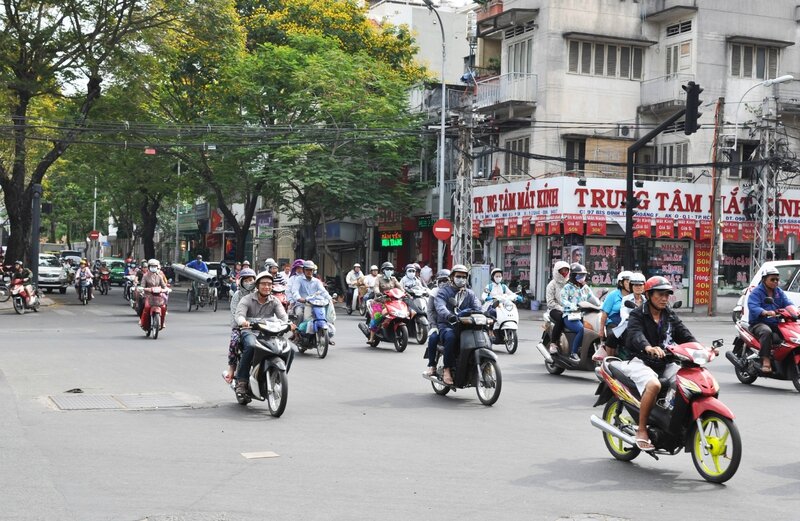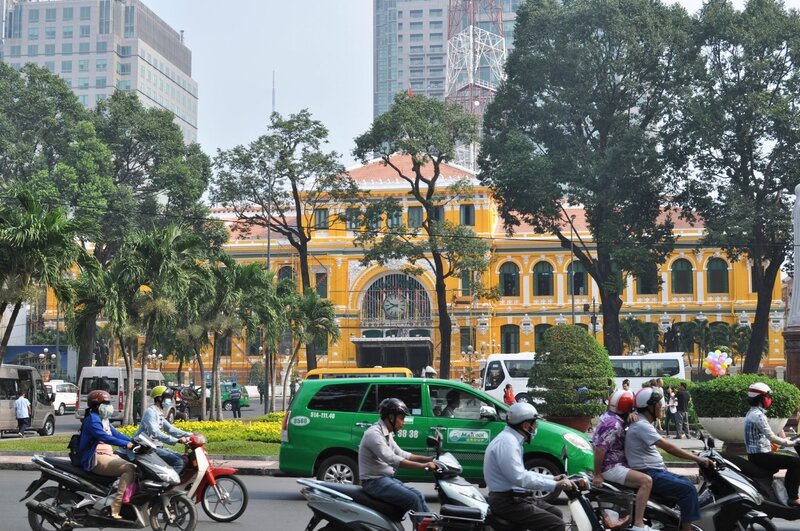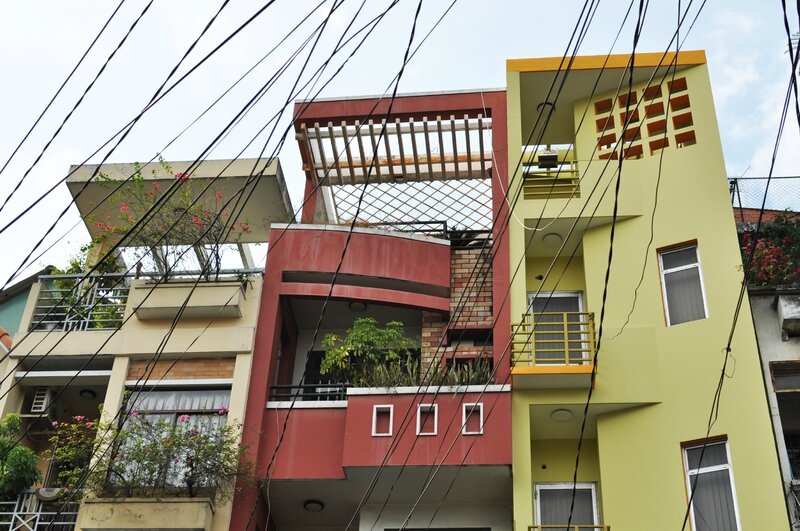 I have to say : there is nothing left of the old wooden houses, the gracious bridges, the elegant atmosphere portrayed in the vintage movies with Catherine Deneuve. Saigon is now made of concrete and wires, and roads... roads... roads. With thousands of motorbikes on the streets. It's noisy, busy, polluted... Fascinating of course, but very far from the "charming" atmosphere sold by the guidebooks (never trust guidebooks, never). Still, the iconic Vietnamese conical hat appears everywear like a musical leitmotiv, enchanting the most trivial views of the city.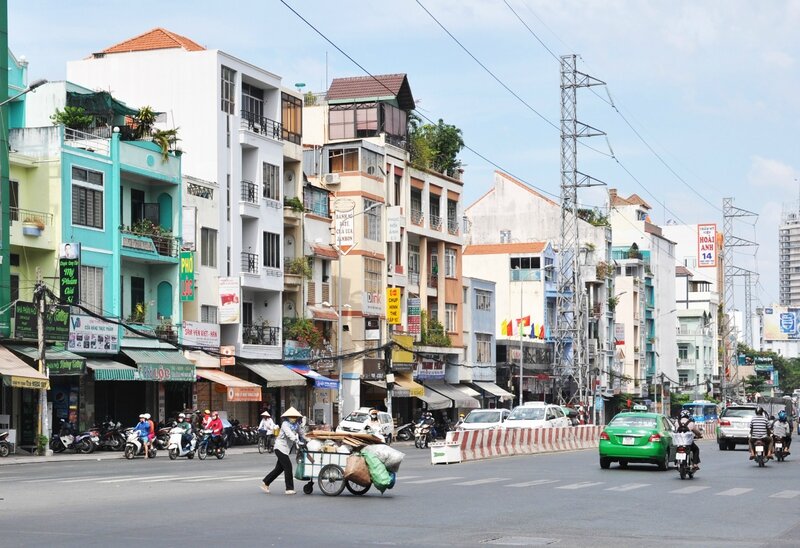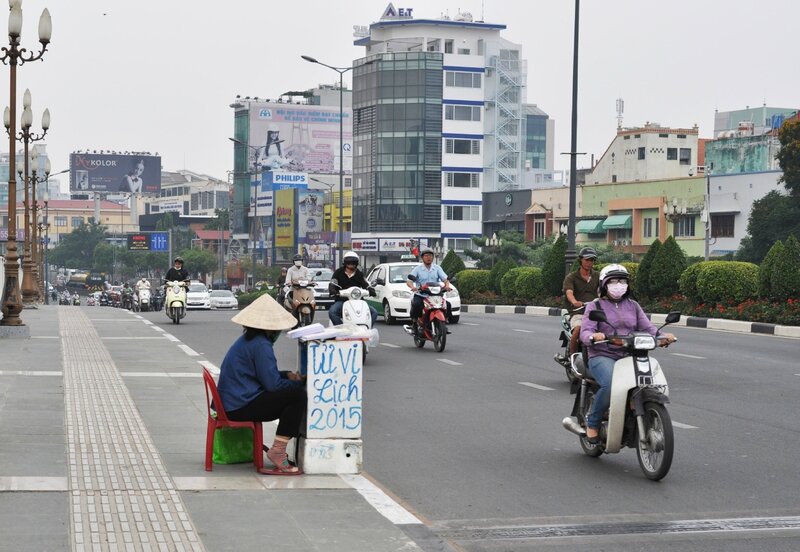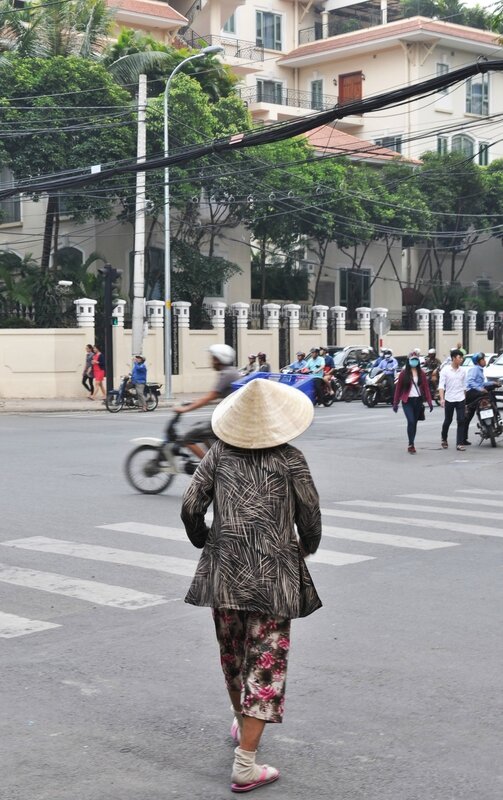 Saigon from the sky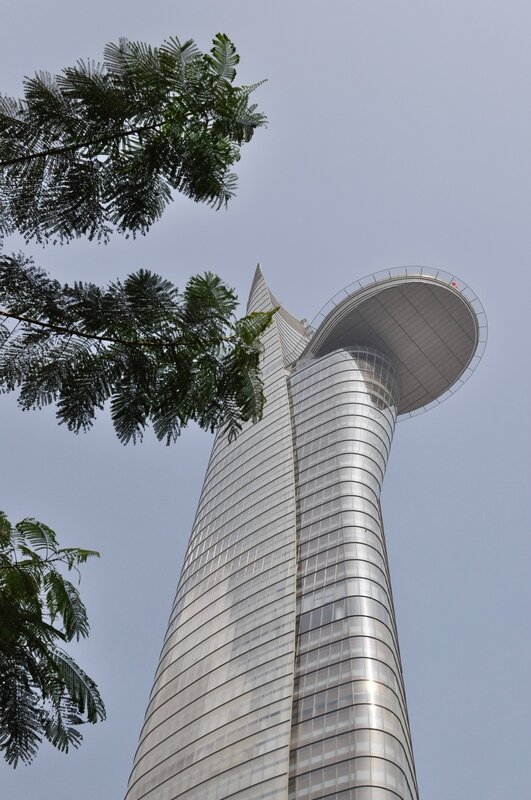 When tou're a tourist and you have dollars in your pocket, you clan admire Ho Chi Minh City from the business district highest tower. Through the thick pollution cloud and the dust raised by the motorbikes. As you can see, except for the few colonial buildings in the central area, nothing remains from old Saigon. Ho Chi Minh is a busy, functional modern city.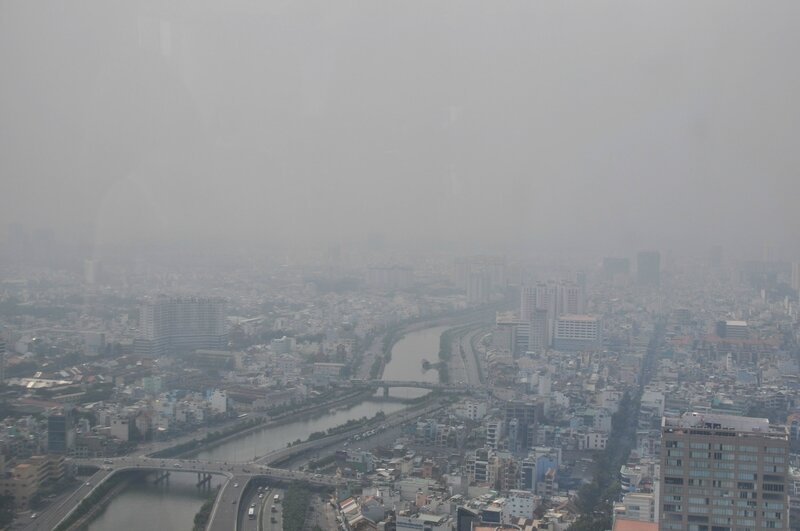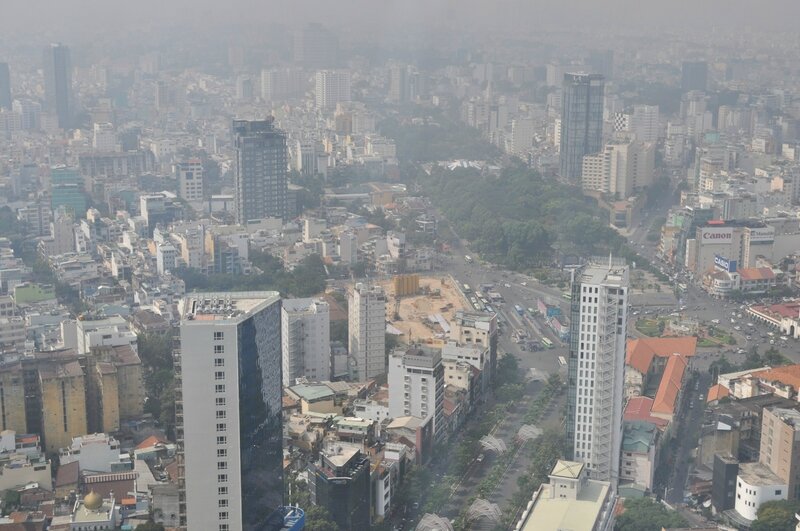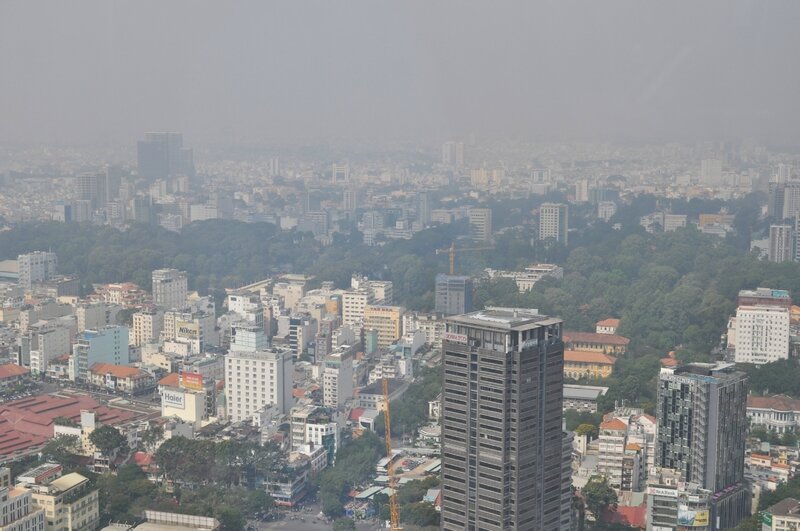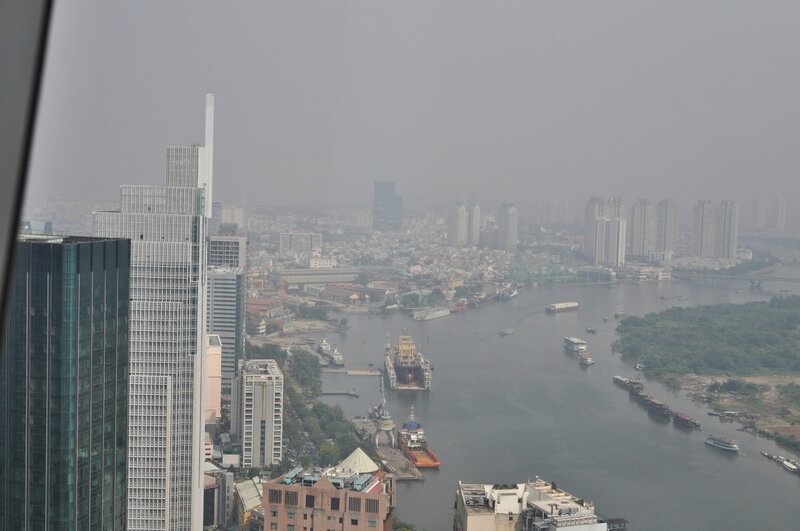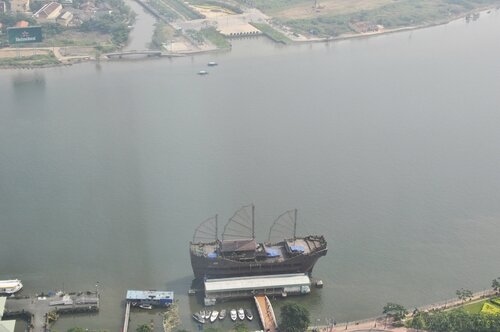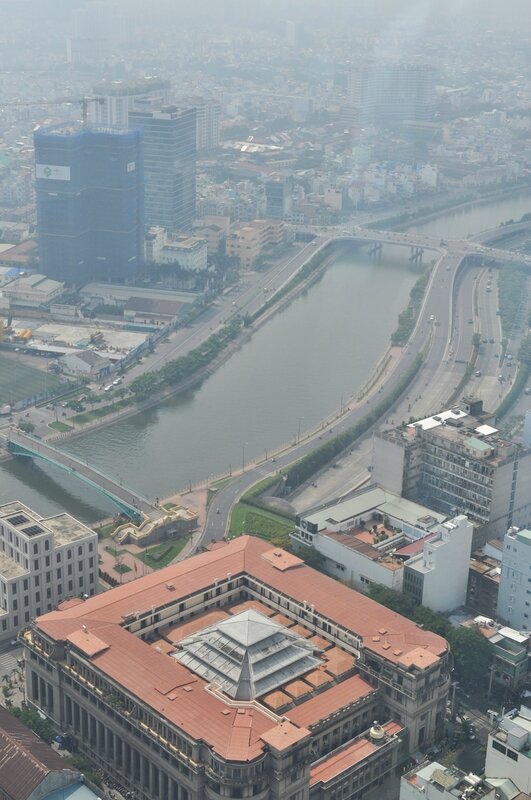 Parks in Saigon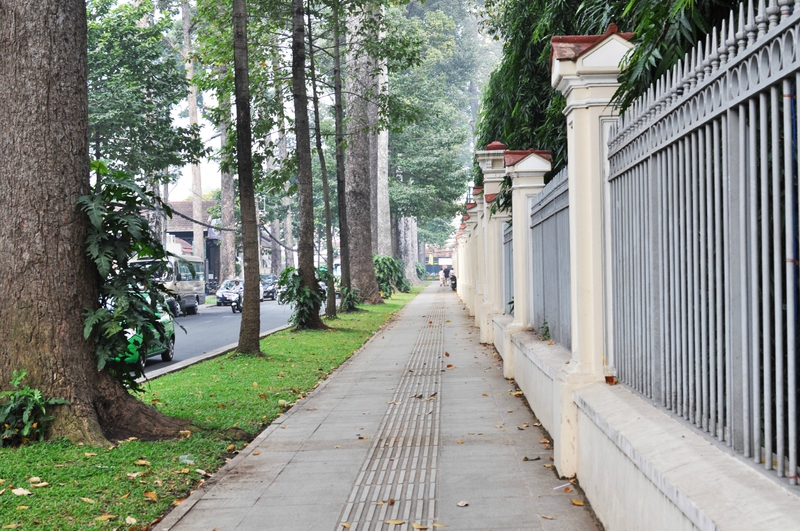 After only a couple of hour on the frantic street, I was already looking for oasis. Thanks God, Saigon offers the best, widest, cleanest, most quiet parks you can dream of. Suddenly there's nothing around you but giant trees and green palm leaves. And it's almost empty, as if the rest of the world was to busy to enjoy the sweet shadow and the blissful silence. Parks are definitely what I prefered in Saigon.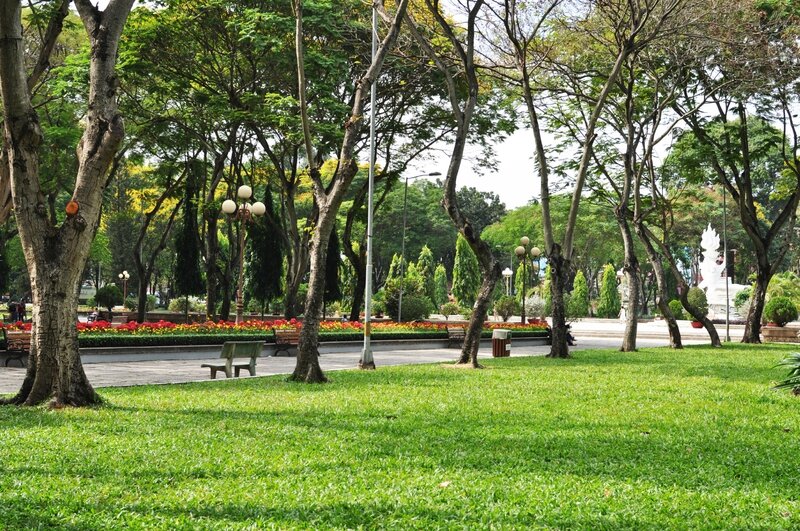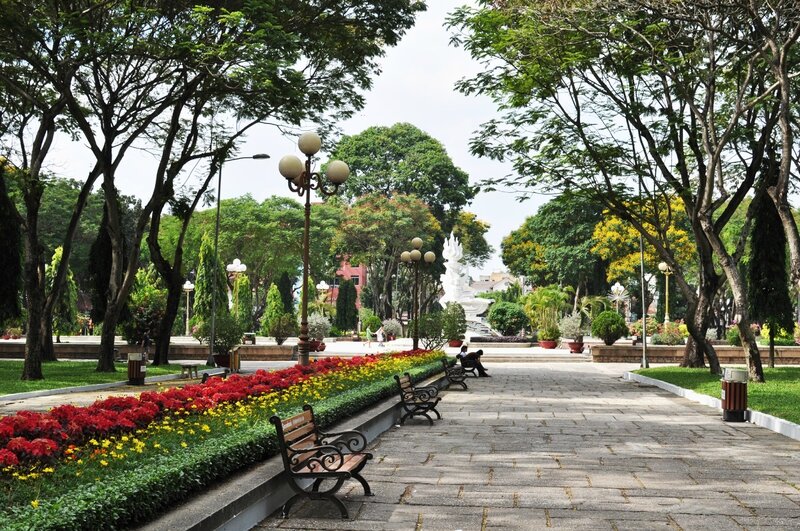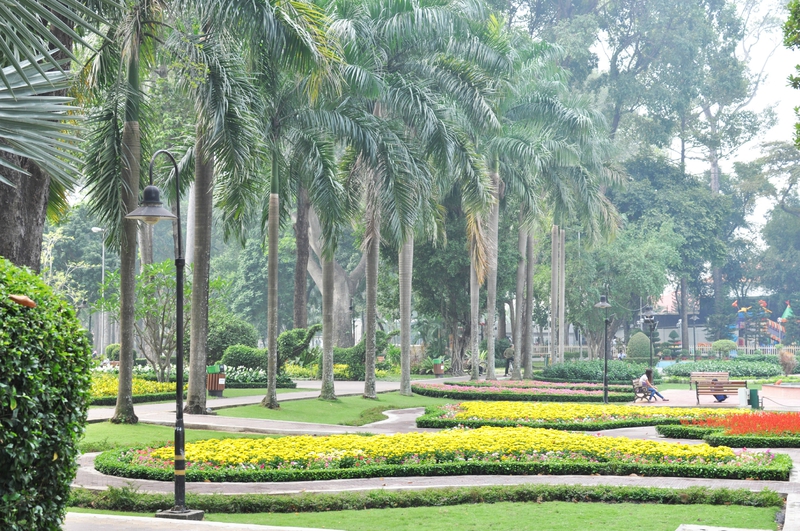 This one even offers open-air free gym equipment ! How cool is that ??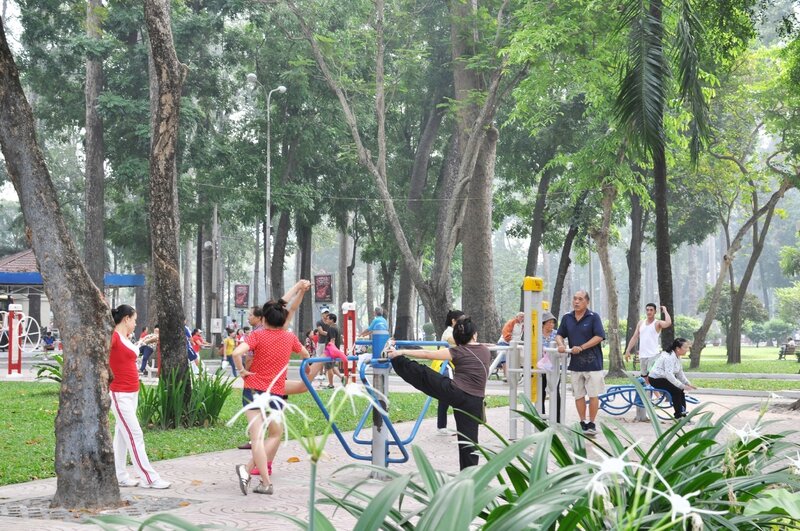 Colonial flavor
Being French, I couldn't avoid to go and see the famous Notre Dame de Saigon Cathedral, built in 1880, and entirely made of Marseille red bricks shipped from Southern France (what were our ancestors thinking, I really wonder).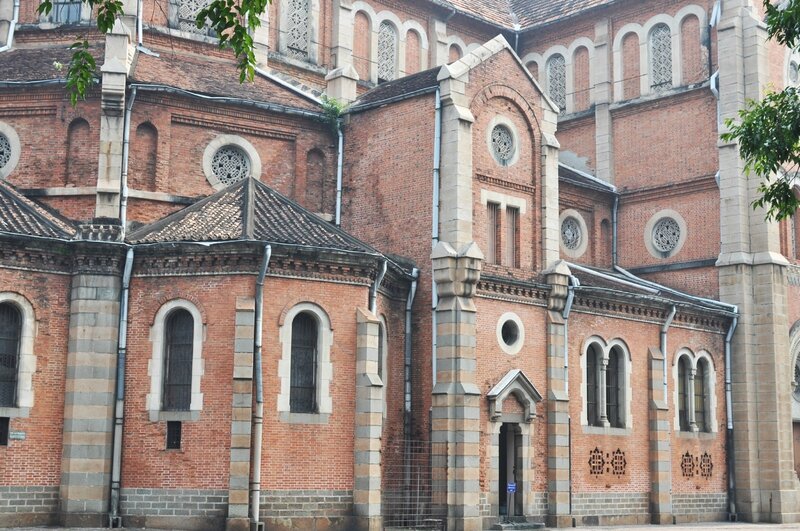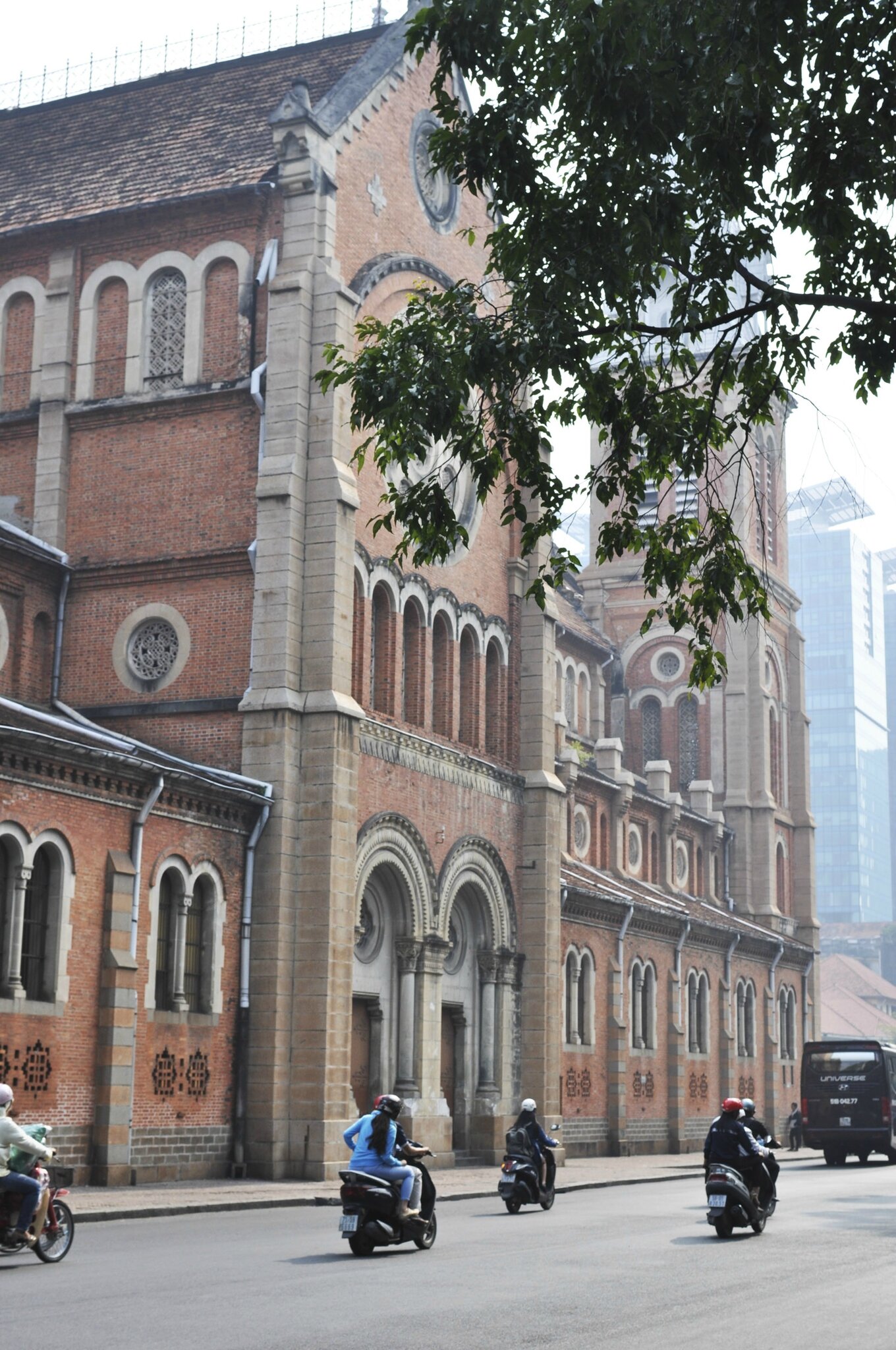 In the rest of the town, you really need to open your eyes to spot the charming buildings among the general mess.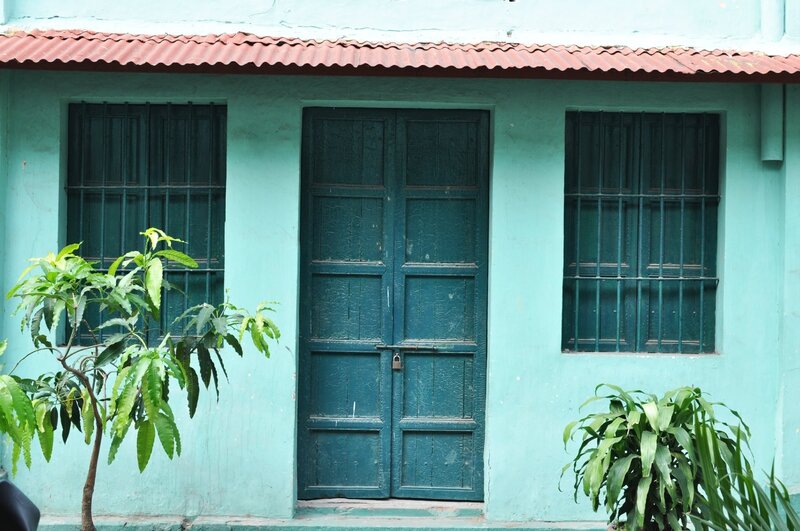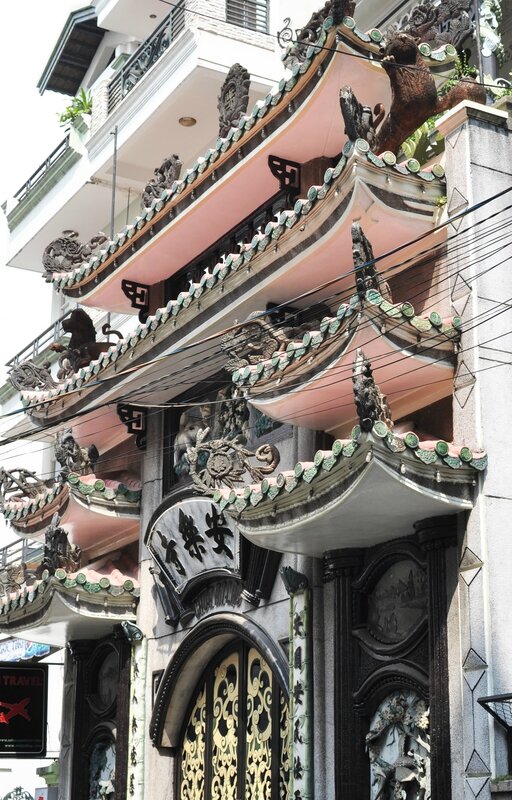 Another strange experience in Saigon : pagodas. Guidebooks sell them to you as exquisite, must-see masterpieces of Buddhist art. Well, I can't say there's no interest in visiting it, but when you have travelled Japan, Thailand or even Taiwan, Saigon's pagoda look like small, poor and colorless things. It's just local temples, not oustanding sightseeing spots - in my humble opinion.
Vinh Nghiem Pagoda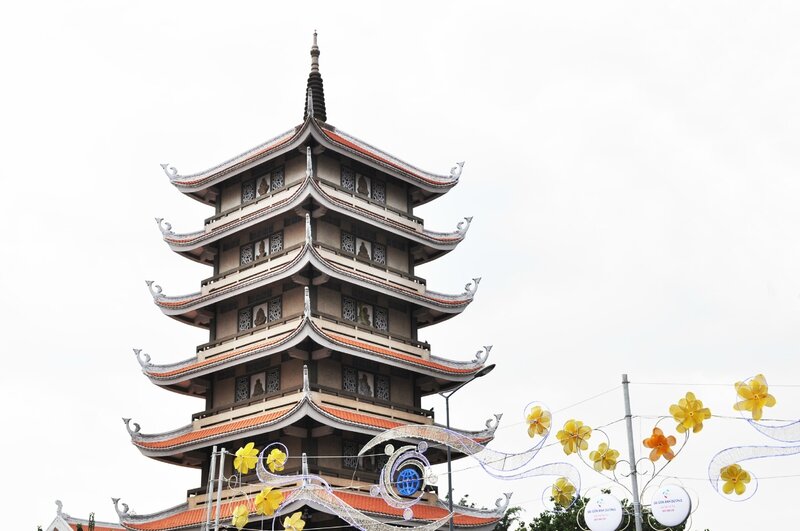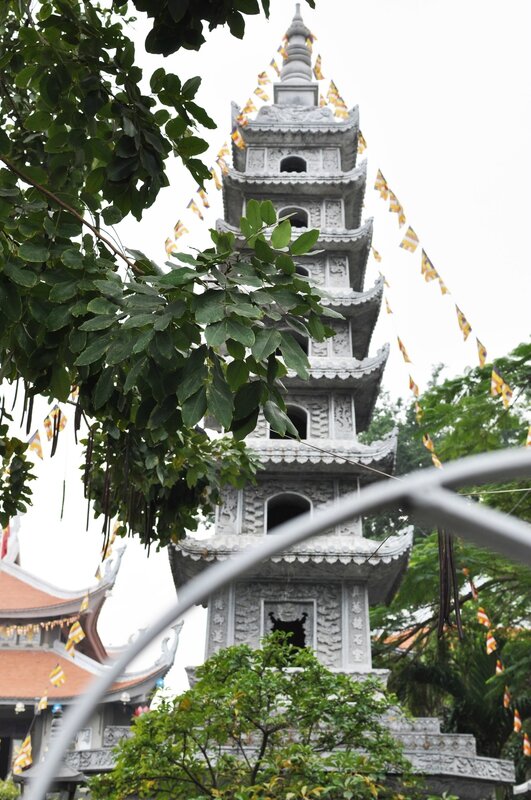 Jade Emperor Pagoda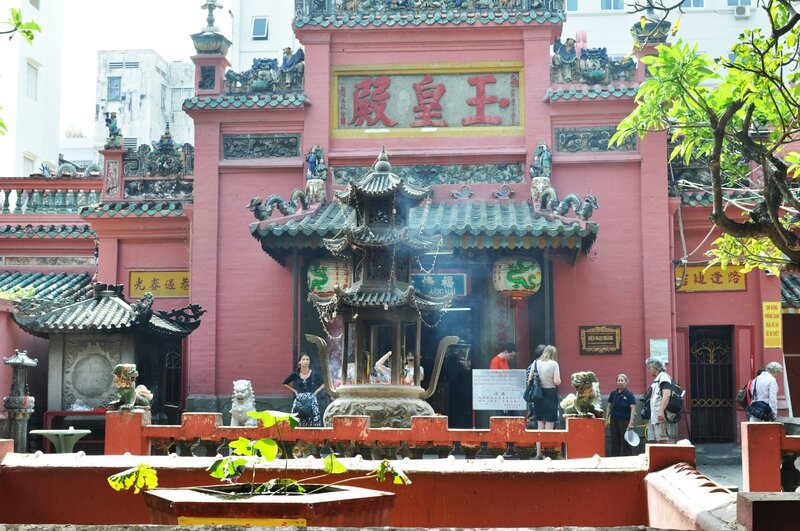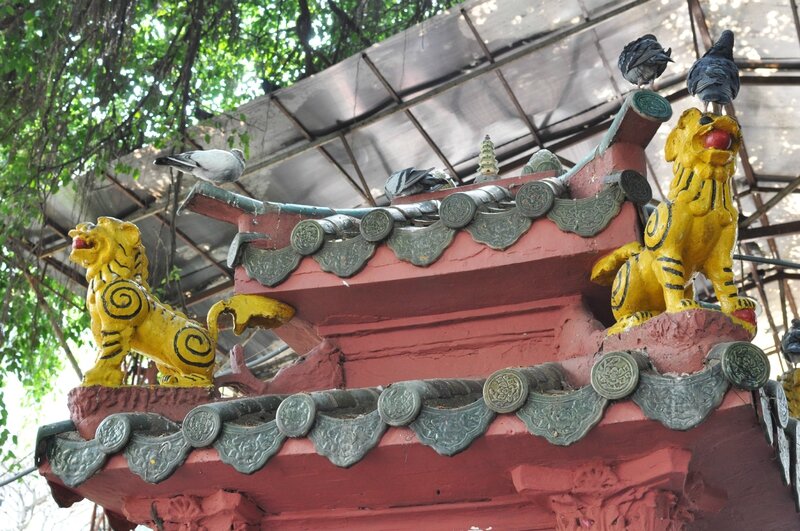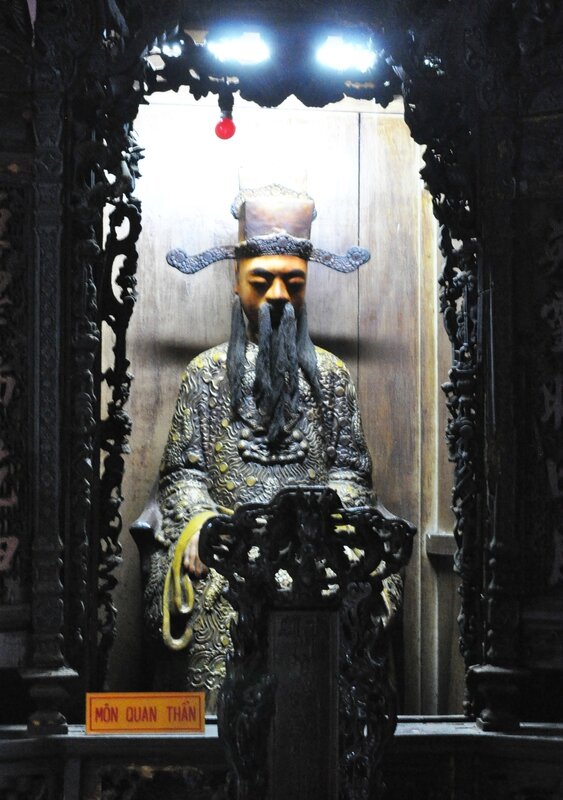 By the way : what do you eat and drink in Saigon ?
Coffee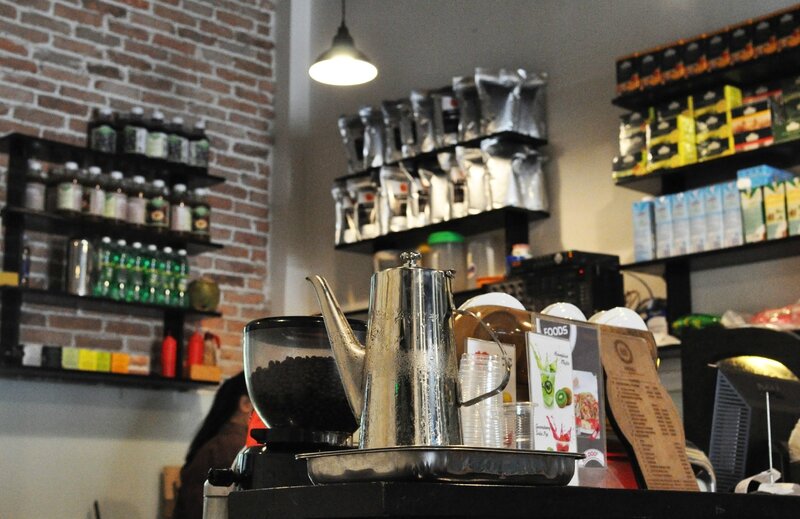 Vietnam is one of the first country in the world for the production of coffee. You can sip delicious and cheap coffee anywhere, anytime. As a fervent tea-addict I usually don't drink coffee, but I loved the traditional way to drink it in Vietnam : with plenty of sugar and milk !
Fruits
It's not a scoop : South-Asian countries have the best exotic fruits and you can get it for cheap on the markets - if you can bargain. And if you can bring it home to peel it, otherwise it can make you sick.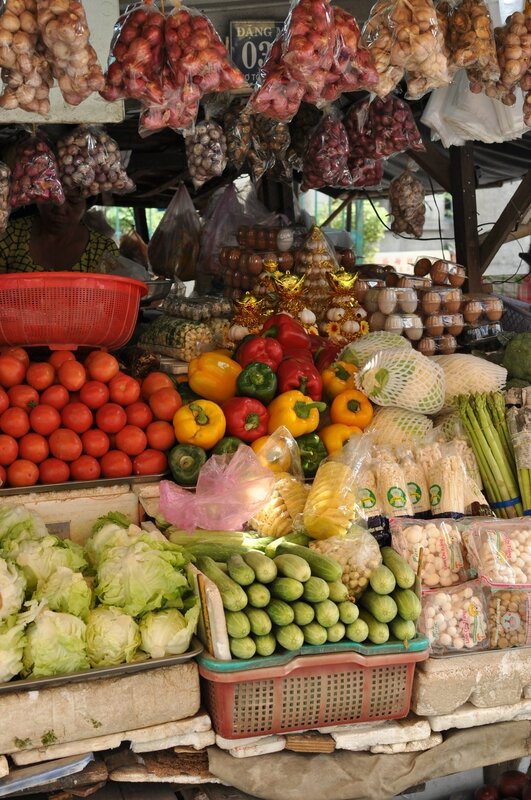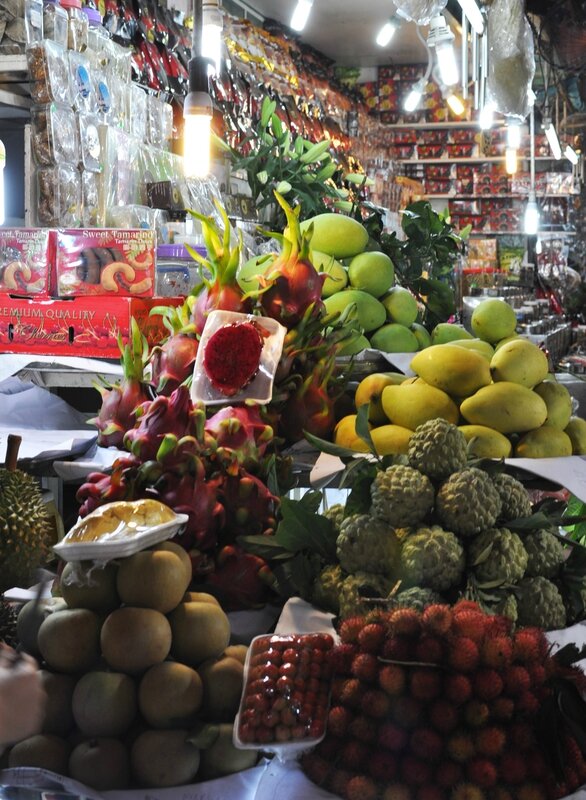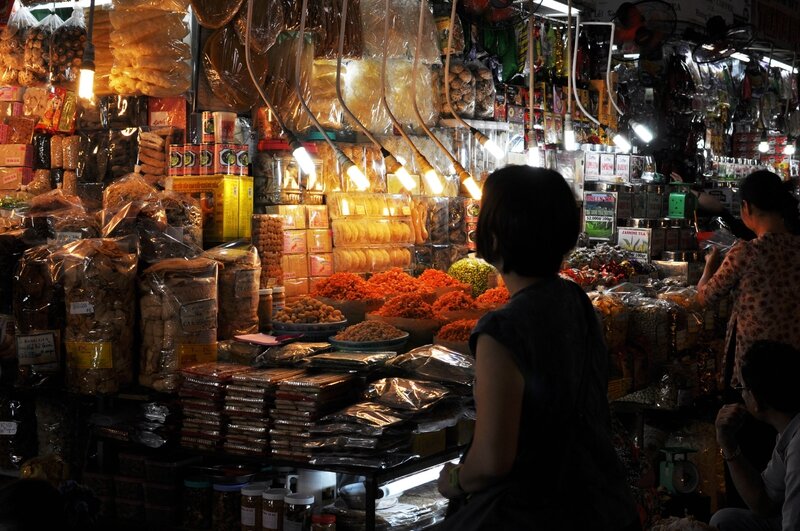 And at the restaurant ? Well, one of my fav food in the world... Springrolls !! Fresh or fried, I take it all !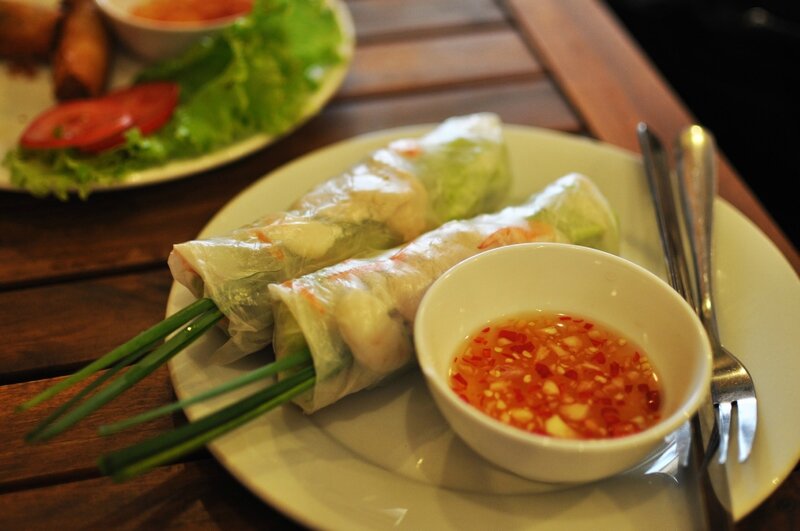 Next stop : Phu Quoc. Stay tuned !!
25.10.14
Sometimes your friends get married. And sometimes you decide that the best way to celebrate a bachelorett party is to fly to Lisbon. Mid-october and it felt like summer on the beach at Cascais. People were smiling, the old town was elegant, food was delicious, and three days were definitely not enough. Lisbon, the new place to go!
Augusta Street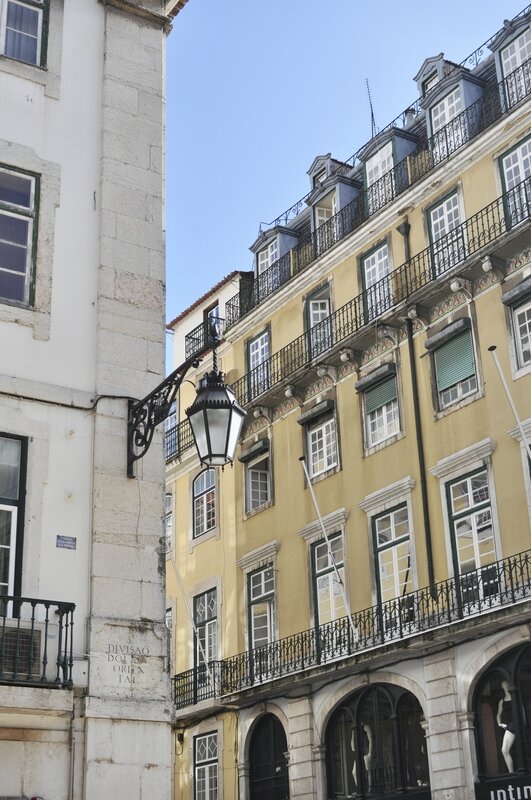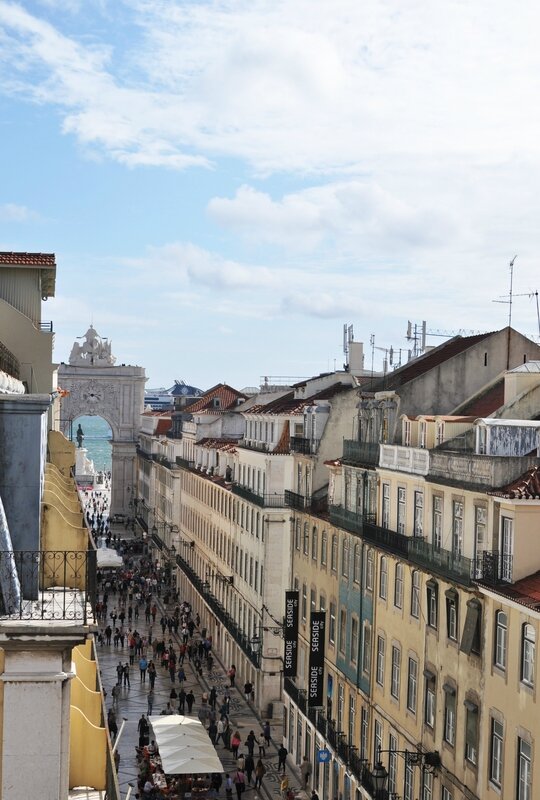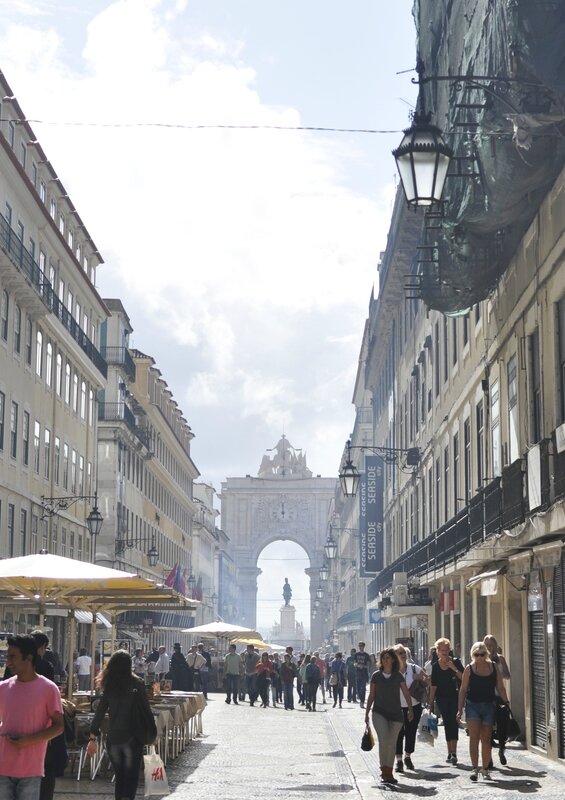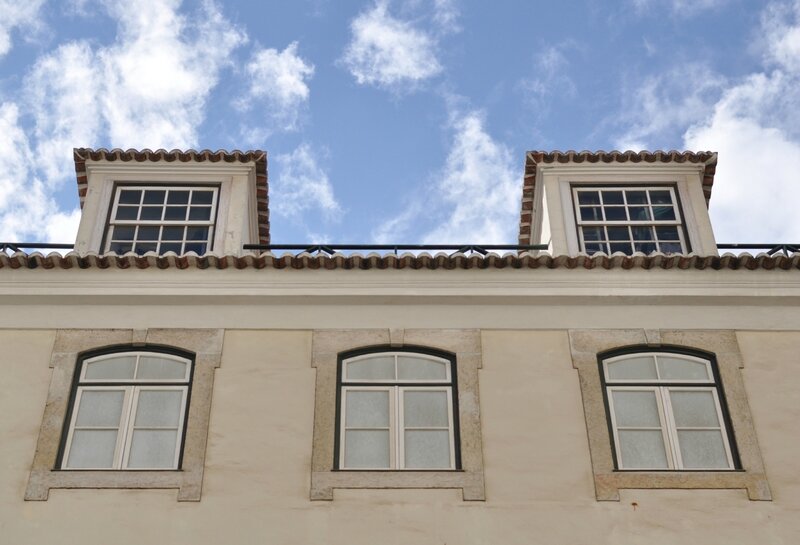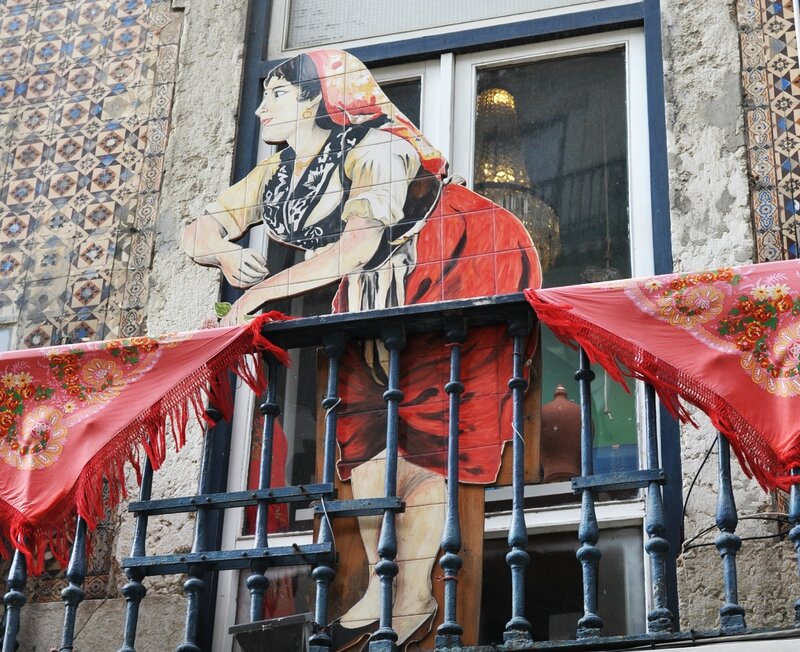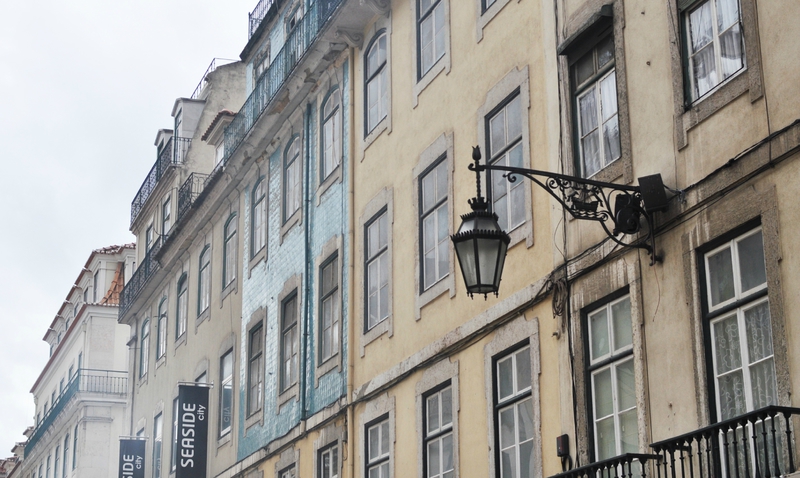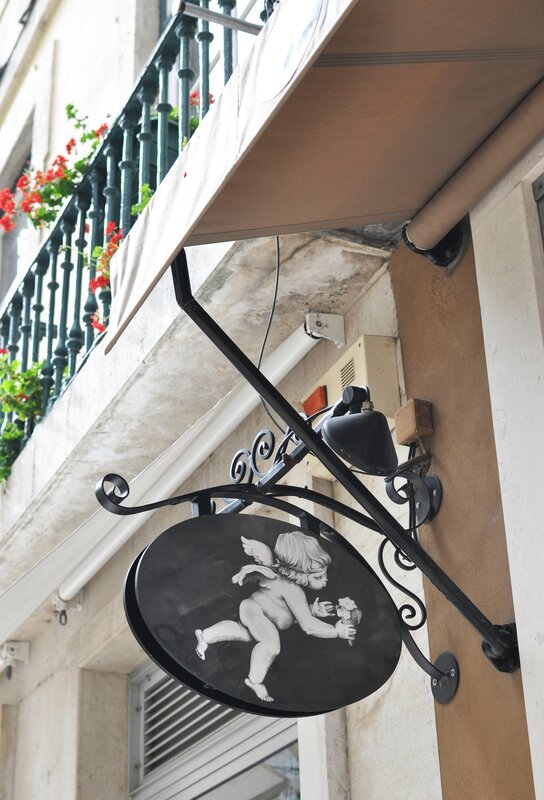 Rossio Square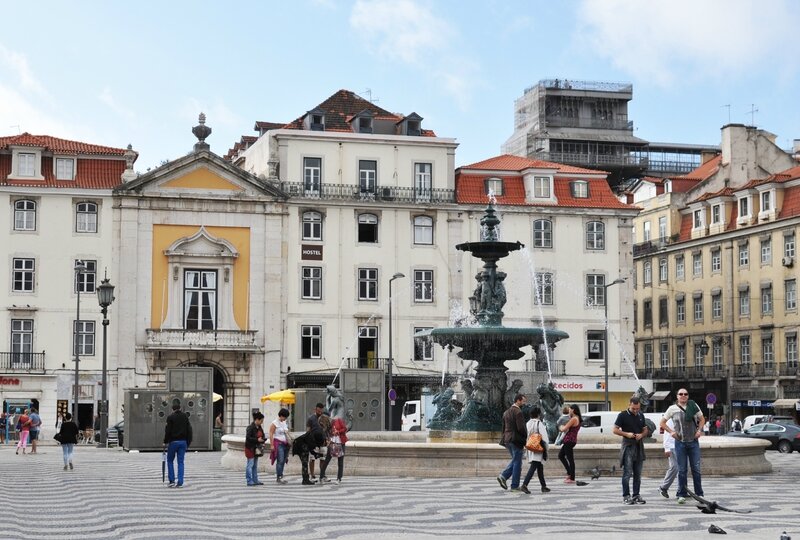 Commercio Square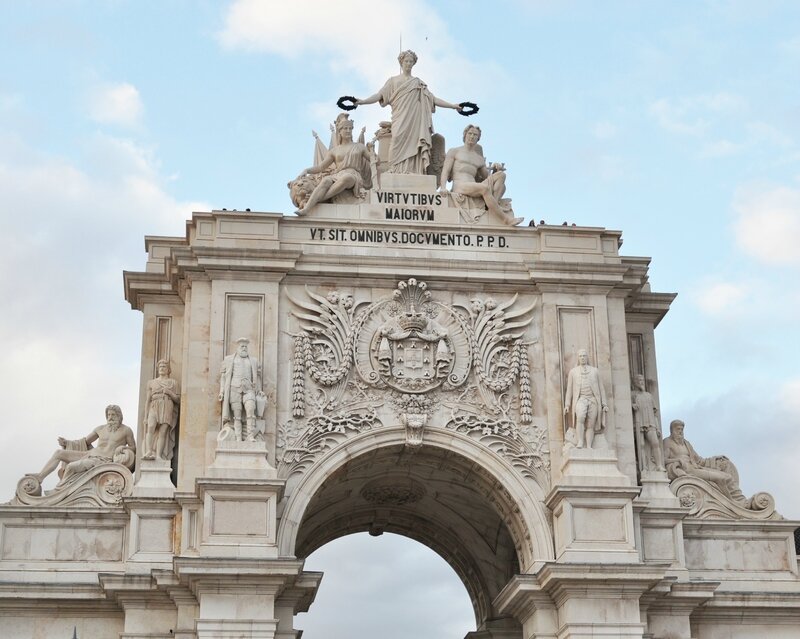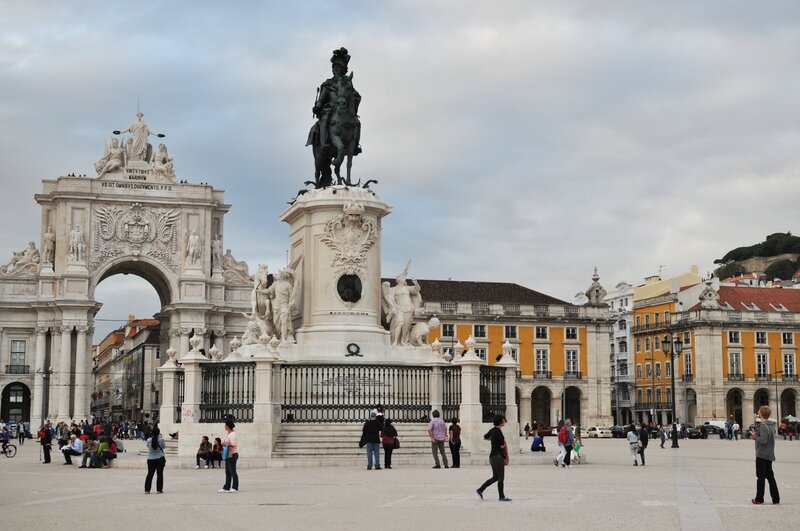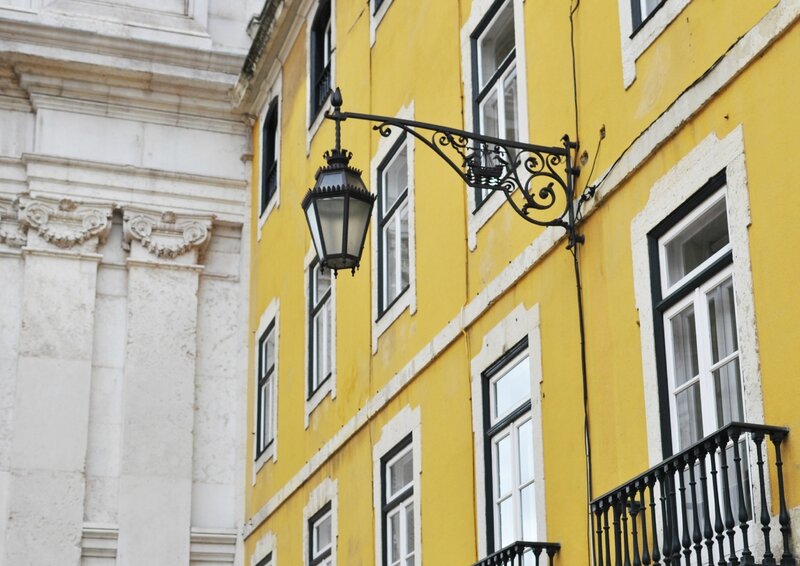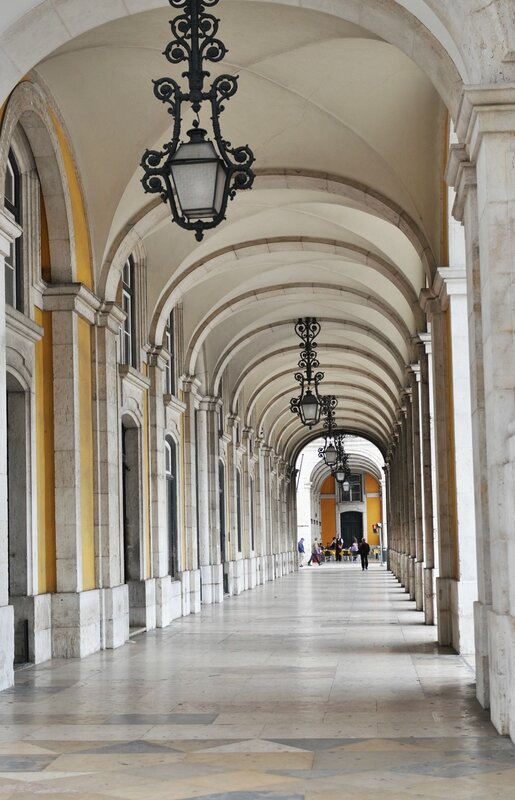 Lisbon tramways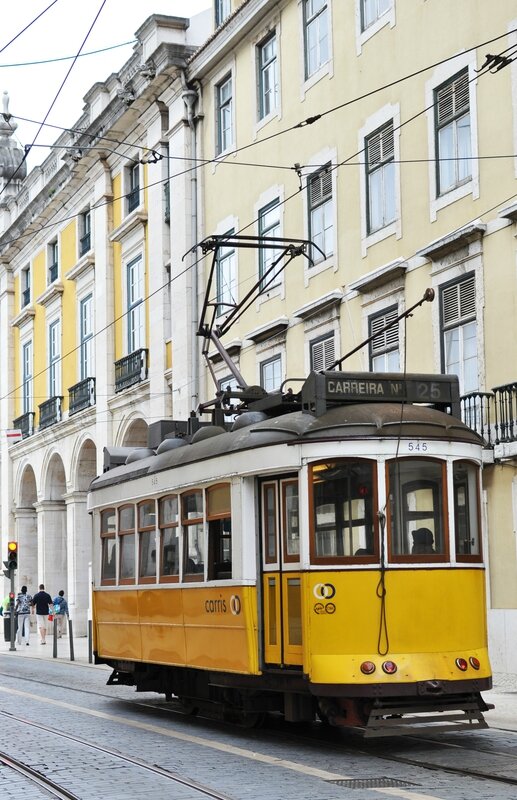 Jeronimo Monastery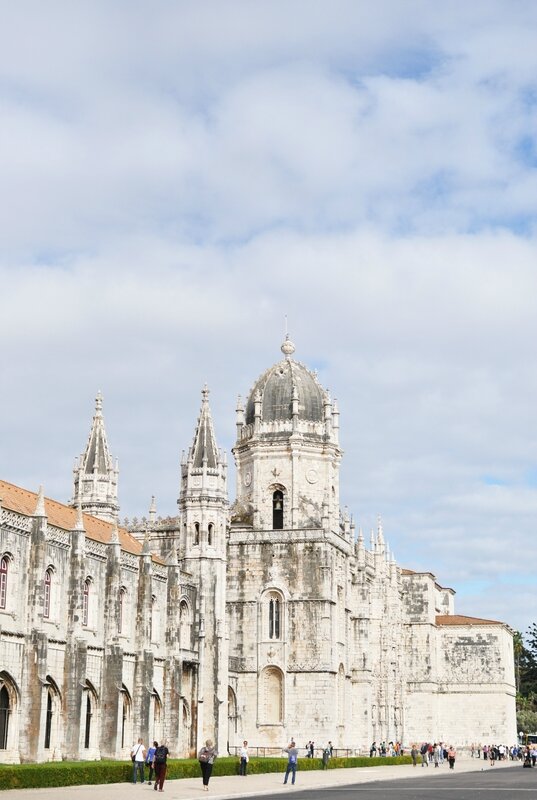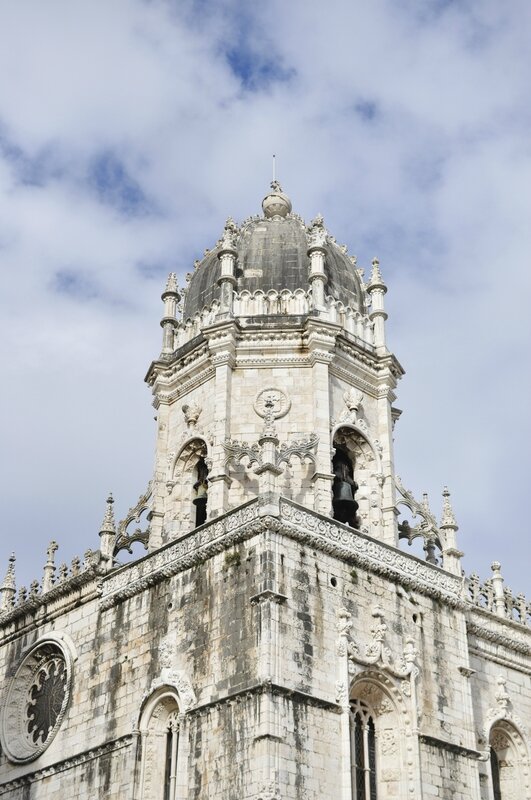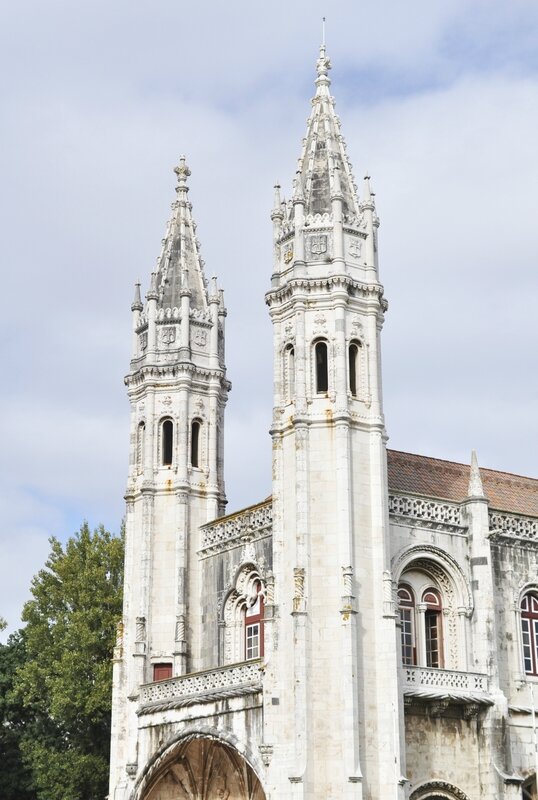 Belem Tower
Fernando Pessoa statue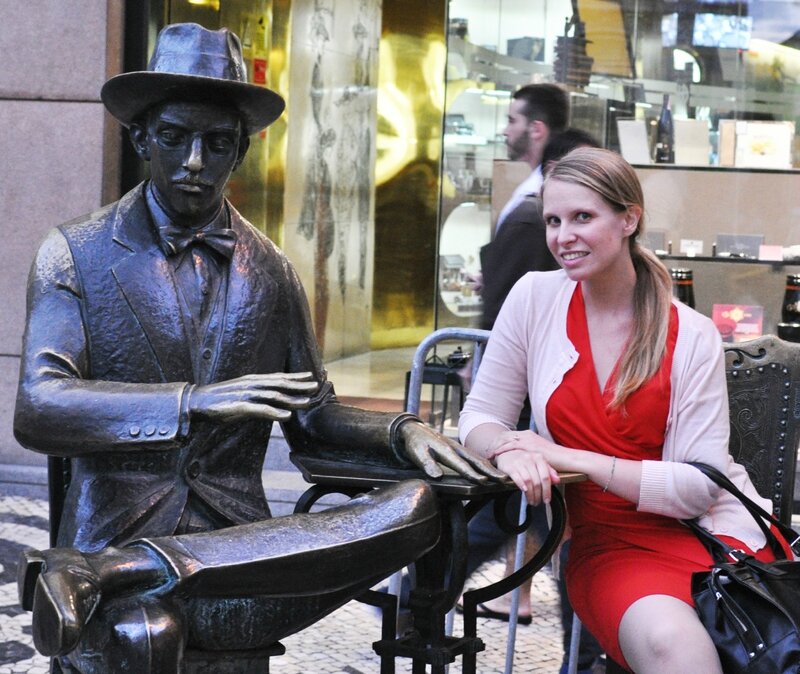 Cascais beach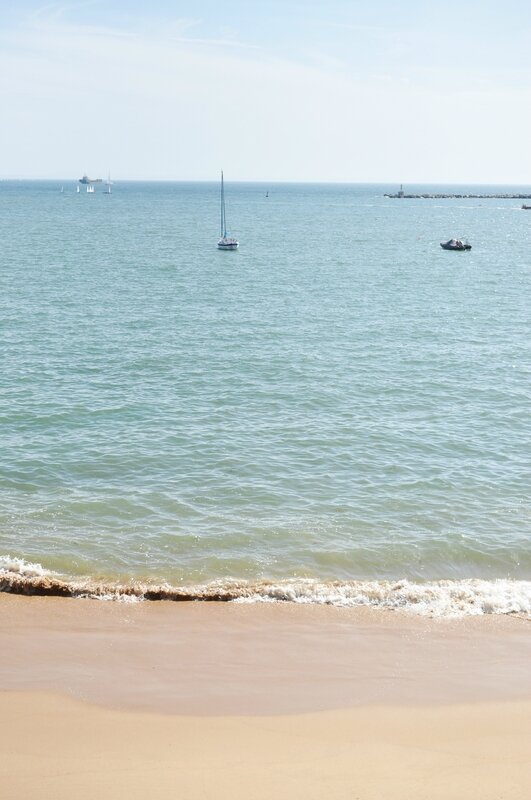 Lisbon from the highs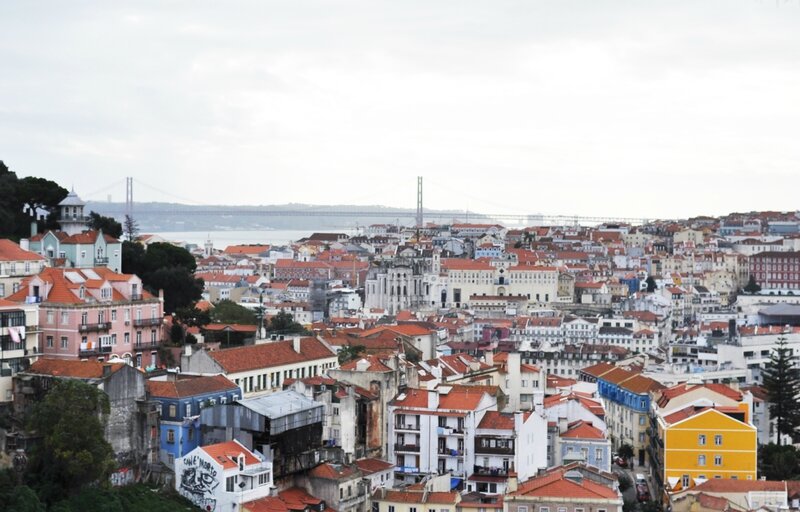 Lisbon from Baixa
Must-try food: Portuguese Cod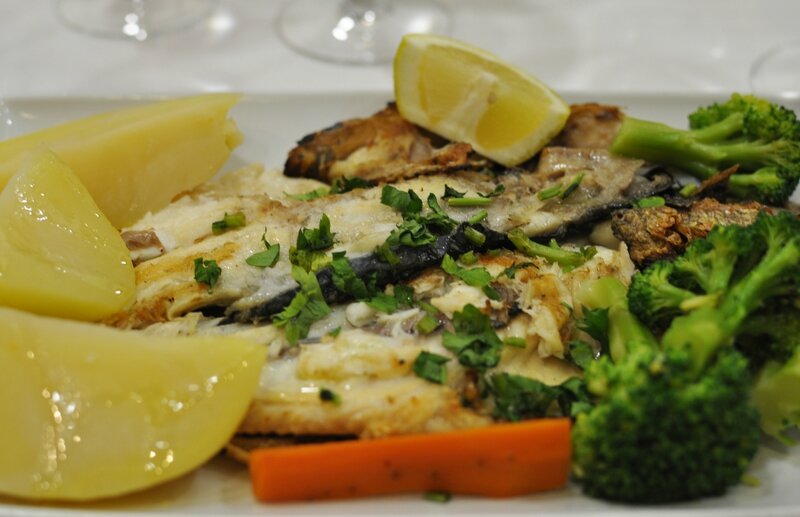 Sardines
Fresh fruits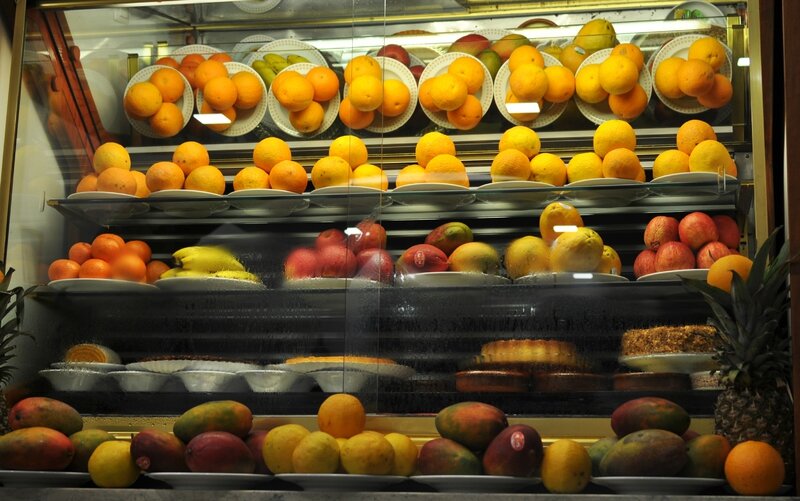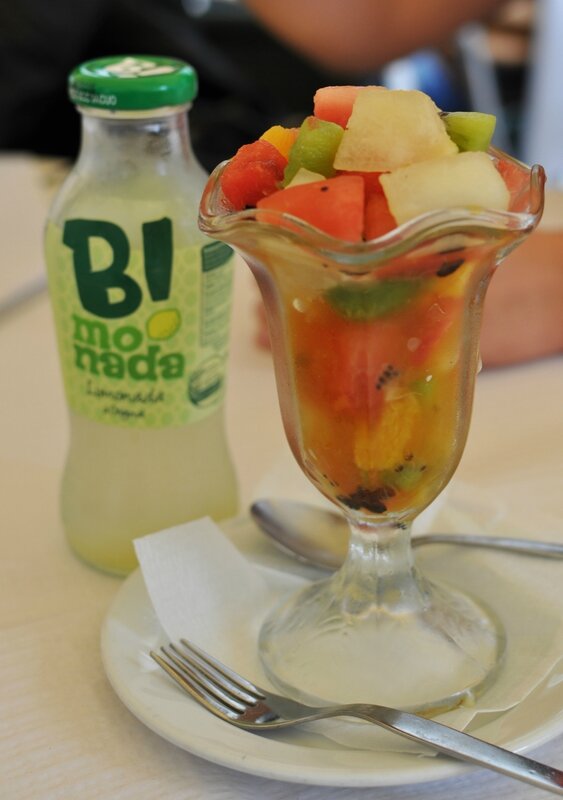 And the most reputated treat in town: pasteis de Belem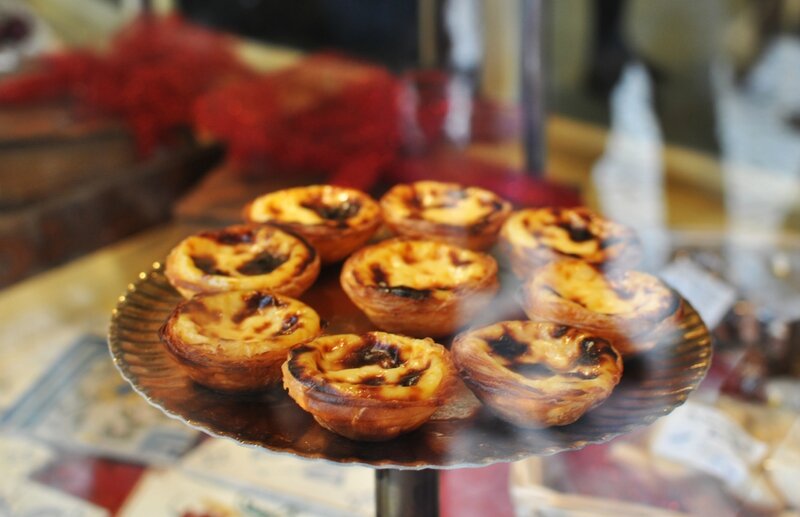 Now you know where to spend your next european holidays !
15.07.14
One billion pictures later. Sorting. Comparing. Croping. Editing, editing, editing. And finally here there are : my best shots of New York City. Enjoy, dream, and go!!
As long as I can remember, I have always been obsessed with the Eastern world. I travelled to Canada with my class when I was in high school, but except the striking beauty of the deep snow covering the immensity, and the fun to be abroad, I can't remember nothing but the feeling not to be at the right place. No public transportation enough. Too much emptiness. Insanely large roads leading to insanely large malls and insanely large campus. Driving your car all day long as the only way to survive. Obviously I had not been shown the sides of the country I would love desperately, and my appetite for travelling has no borders, so nothing is written forever; but at first sight, America is not my continent.
But New-York is not America. New-York is the world.
Landing in NYC - Welcome to the world

It was a clear, sunny morning when I arrived on Manhattan by the North, from the emptiness of the Canadian lands. Little by little the neverending mountains and lakes turned into woods and then, civilization. Giant surburbs. Neverending cities. We were asked to fasten our seatbelts and to prepare for landing; then I saw it by the window : the dark square of Central Park, and behind, the familiar skyline of New-York City. And there on the right, twinkling on the sea, the pale green spot of the Statue of Liberty. Everything was looking so huge, and so tiny.
Emotion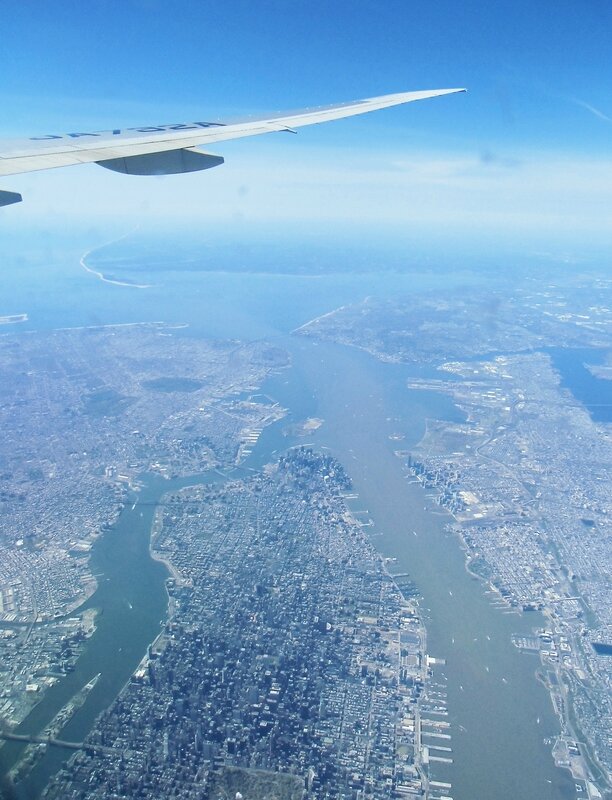 This strip has been special in many ways : first time in the USA, reunion with my parents after a 8-month separation, and last but not least, meeting in real my keyboard-friend Sonyan, the great blogger I had been following for so long. It's not too hard to imagine how excited I was when I left Japan.
First thing to do after dropping our luggage : rushing to Time Square. Time Square, the crossroads of the world.
Time Square
Best photo-bombing ever... great shot by Sonyan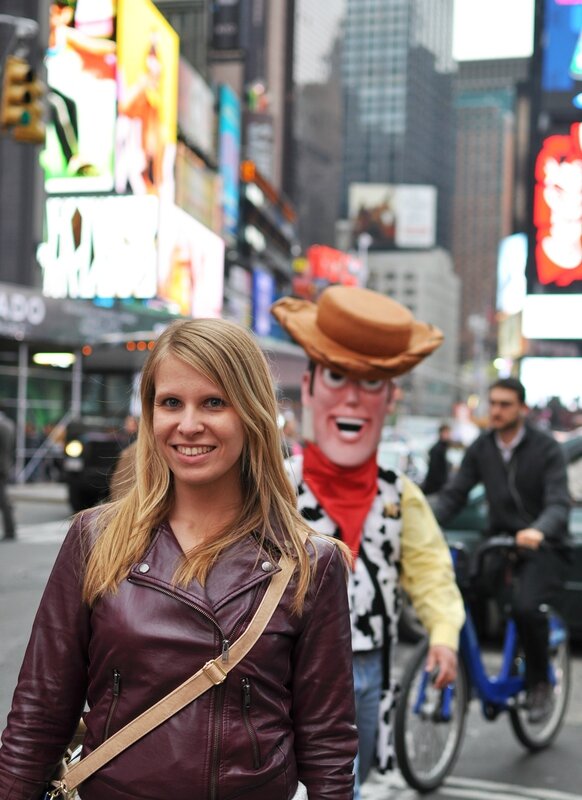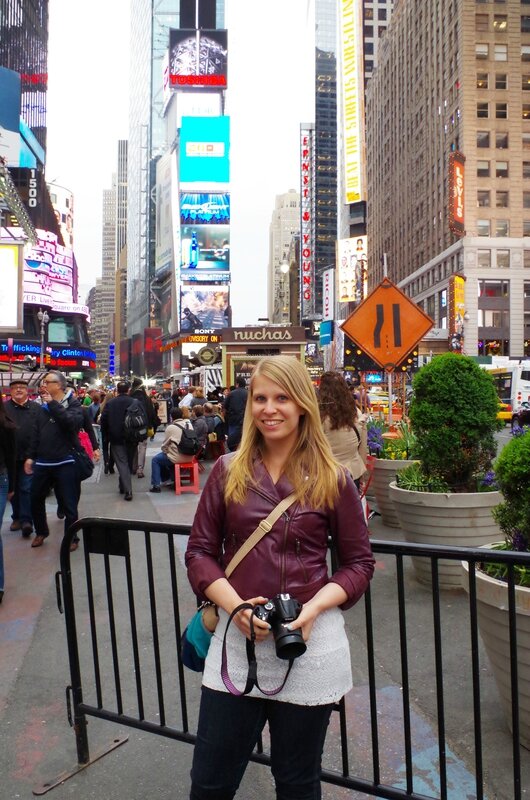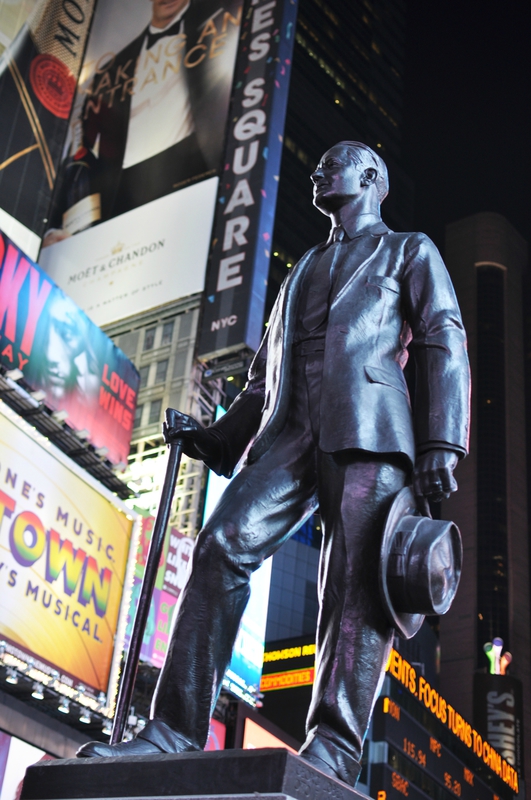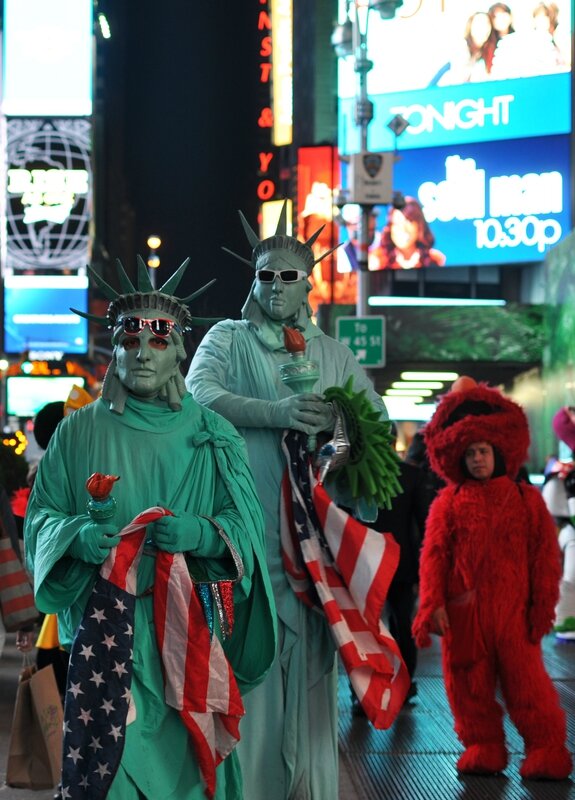 Time Square, or the depth of emptiness. Giant advertising boards. Lost in translation foreigners. Greedy cosplayers scaming tourists. Meaningless shopping. Power waste. Noise. So why does it feel so fantastic? Well, maybe because you stand at the center of the world, at the peak of our era. Fascinating...
This is the city of dreams. Every single pieace of it looks familiar. You've been walking there in your teenage daydreaming, you've been visiting the city again and again through your movies, your dramas, your books. You didn't know it, but somehow you partly belong here. It's yours. And you share it with everyone around.
Manhattan
For someone living in Japan, the verticality of NY buildings is not so shocking - I've been far more impressed by Hong-Kong thin needle-skyscrappers. But they're not only high : they're large. Massive. There is no space enough on the Japanese ground to allow the building of these heavy, giant-size concrete monsters. I felt like a little mouse between the legs of square-shaped mammoths.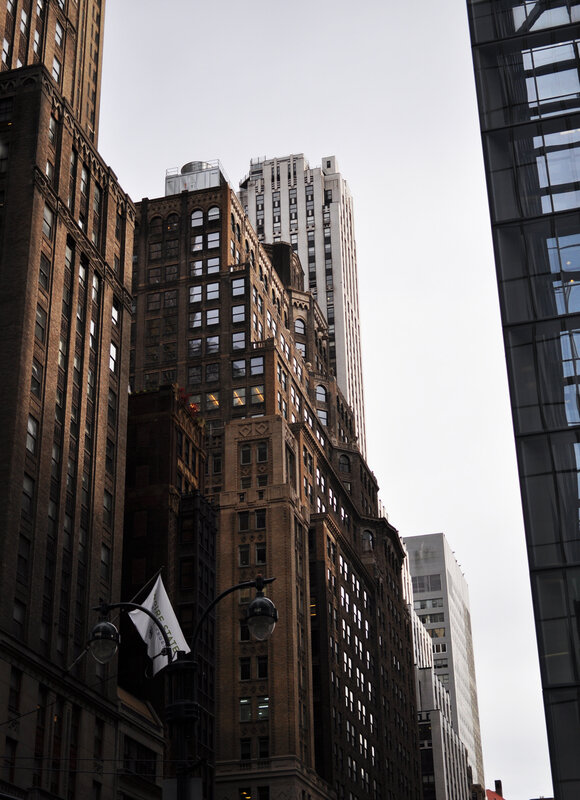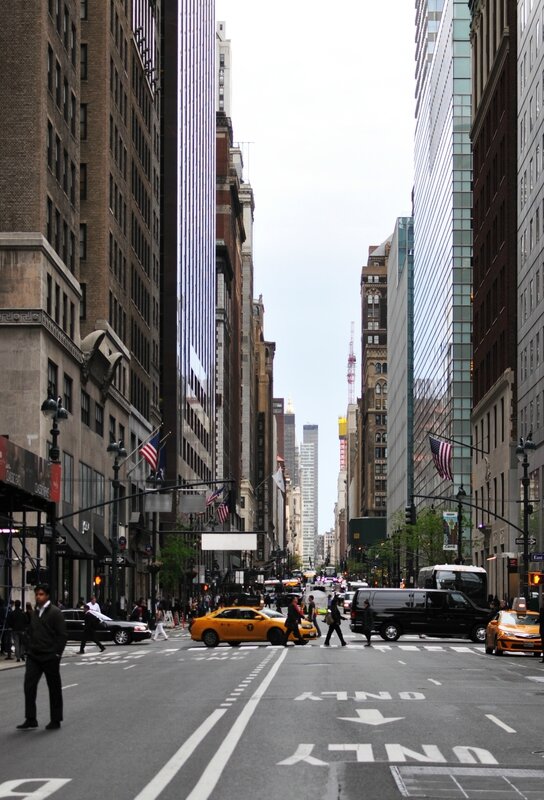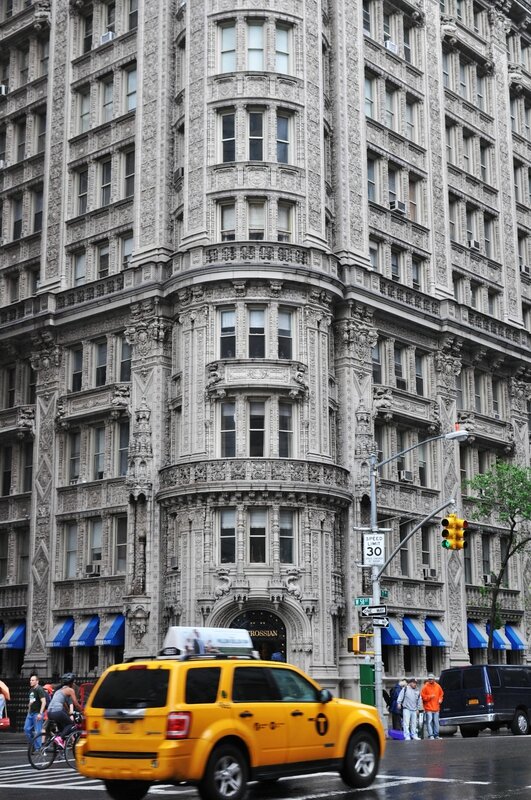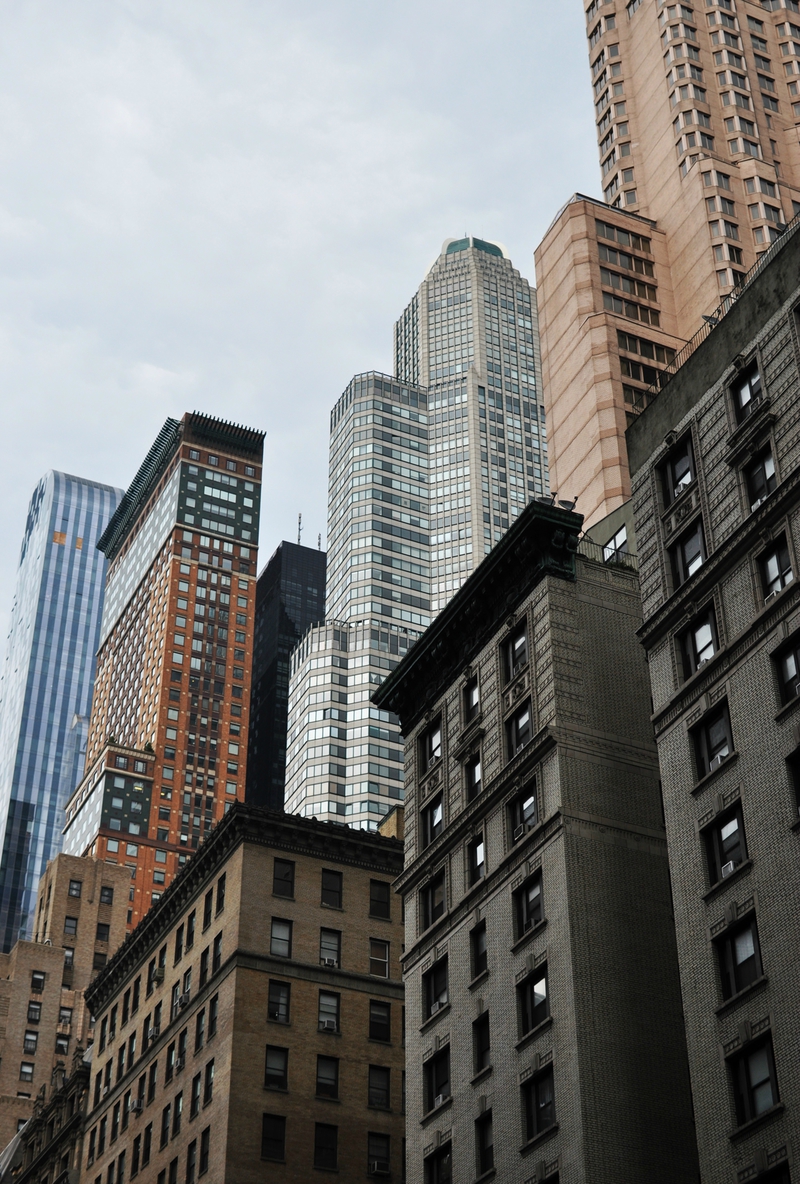 Chrysler Building
The Chrysler Tower is the star of NYC. There is no prettier building around. Elegant and slim, it's your number one navigation support in Manhattan.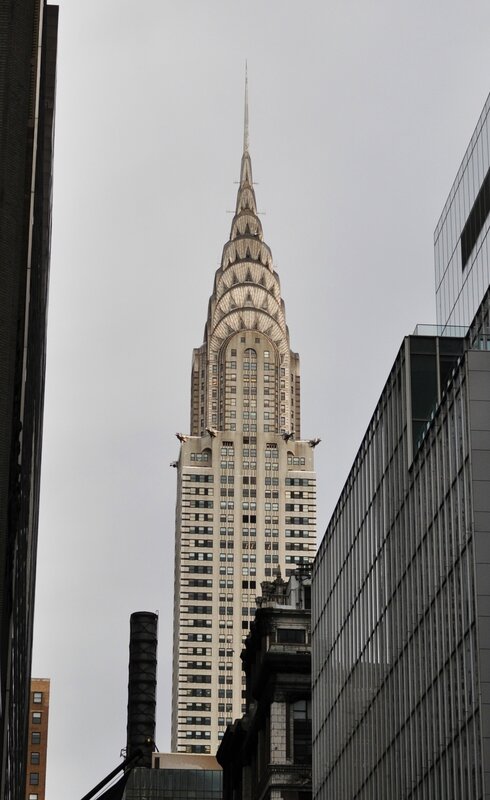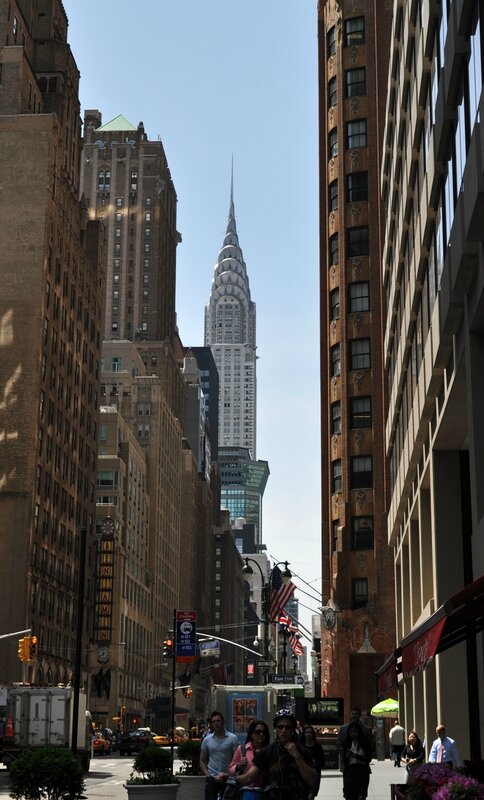 Empire State Building
Less beautiful, but not less legendary. And this view from its top!! Suddenly I understand why King-Kong felt the need to climb on it. It feels high and safe, and provides the best view ever on the city. Don't try to sell me the Rockfeller Center : the view is great but we can't watch in all the directions and the Chrysler tower is hidden by a stupid building... Trust the King, follow the Kong.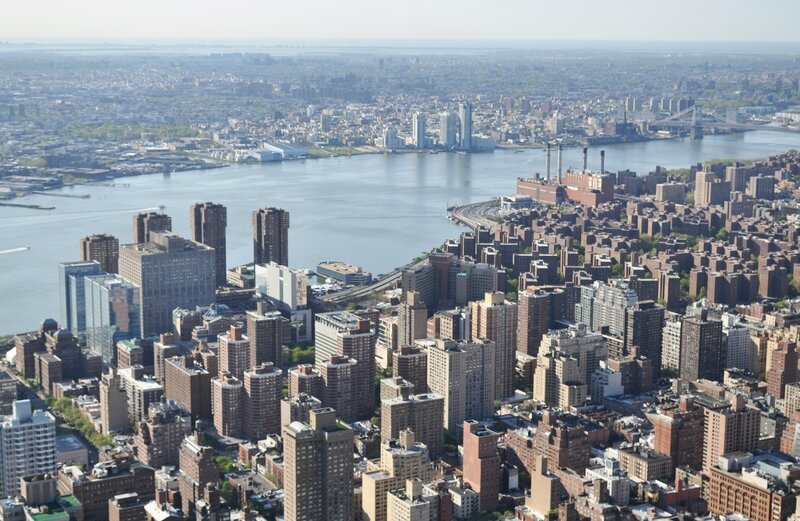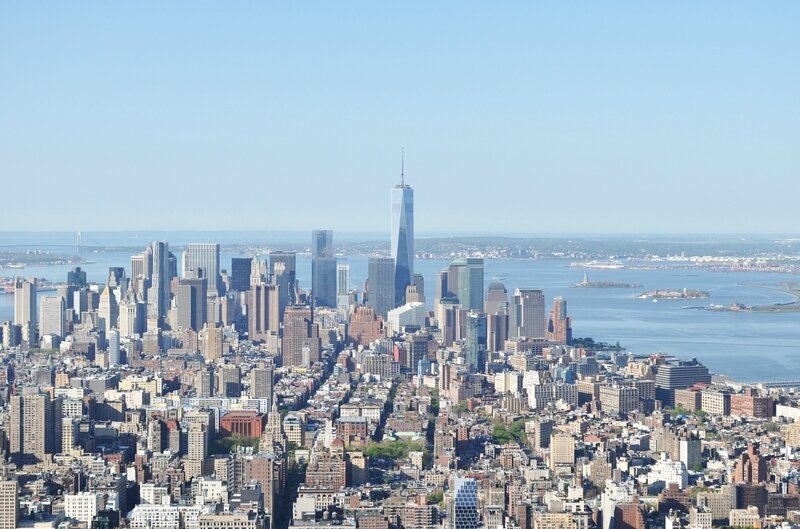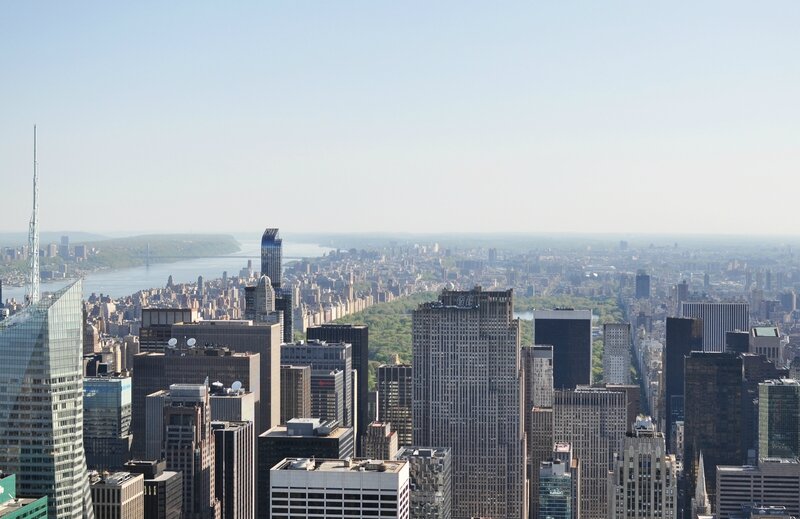 OK ok, I confess: the Rock offers the best view ever on the Empire State!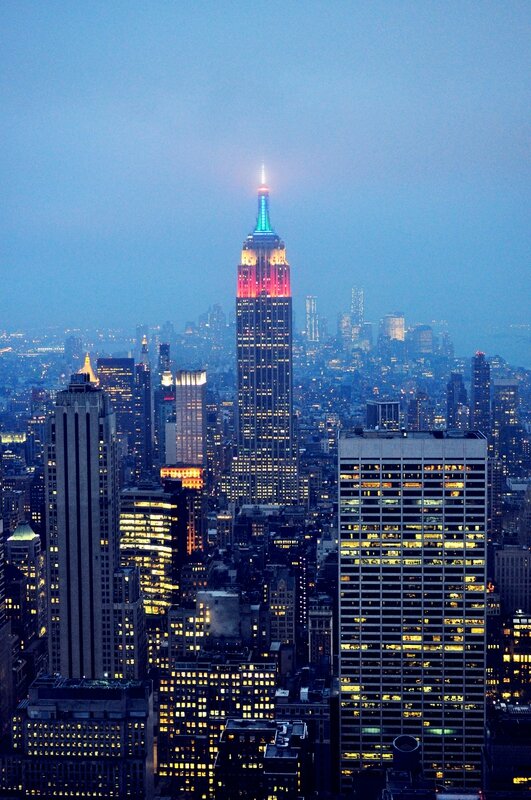 Central Park
Parks are relaxing, parks are peaceful, parks are harmony ; parks are absolutely necessary to survive for anyone who lives in a big city, but parks are not supposed to be exciting. Central Park is an exception. Its is so exciting to be there. Not only the landscape is gorgeous and provides various atmospheres, but there is something special in sharing the same garden with every single citizen and visitor of NYC. This is not a park among others, this is not any square of green : this is THE Park.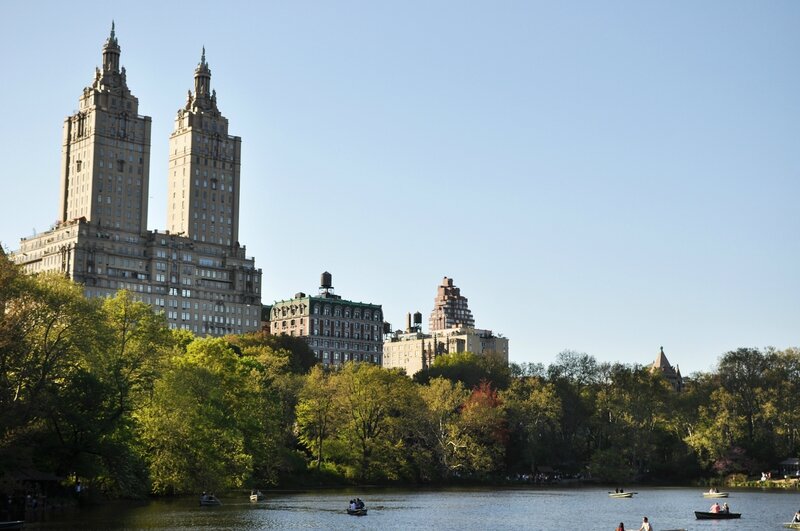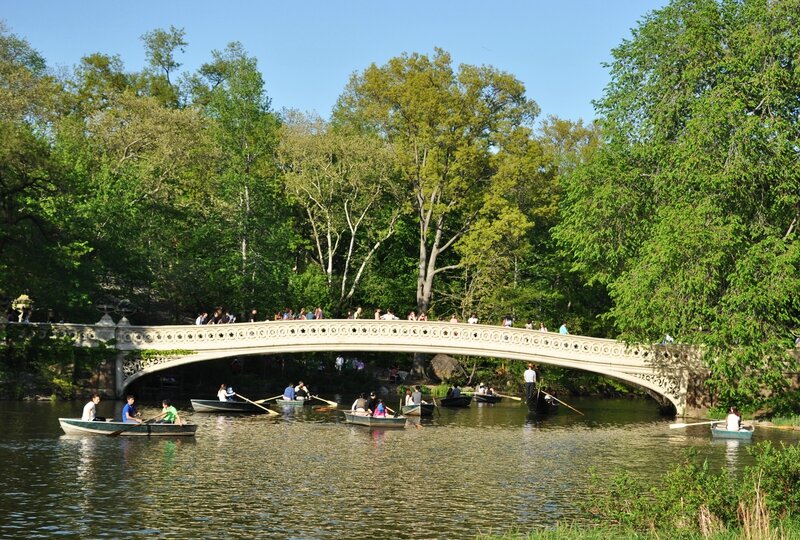 Magnificent, relaxing, heartwarming Central Park. The place is huge, but you can always spot the top of a building indicating the limit of the oasis. It feel so great that the center of the city is a park. Not a church, not the city hall, but a cool, green, breathing park.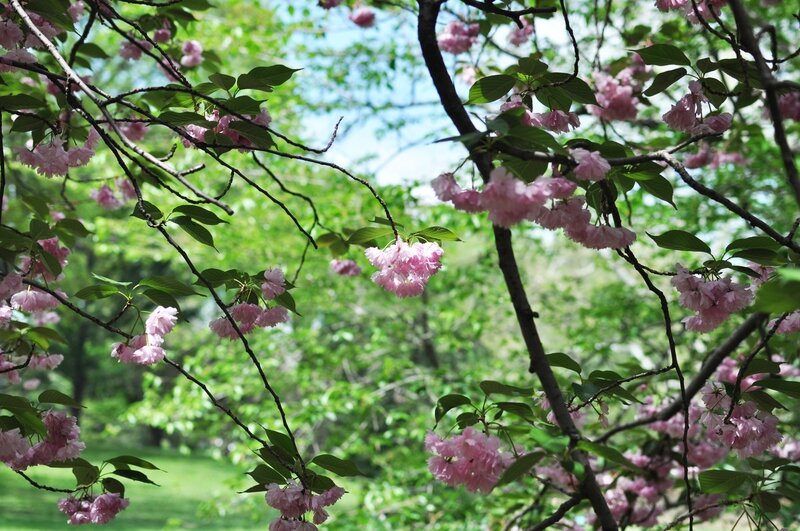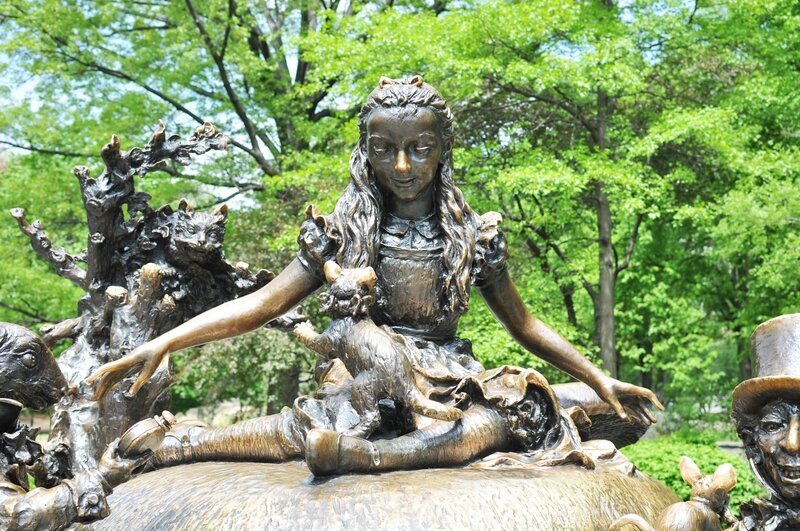 Playing the mermaid with Hans Christian Andersen.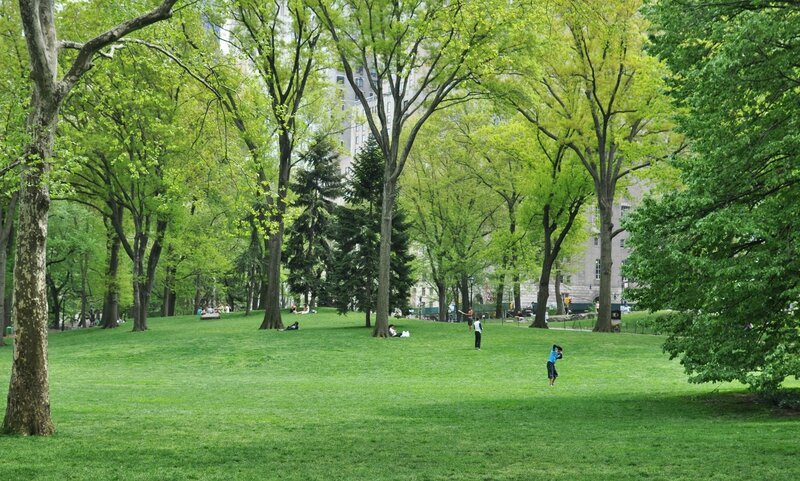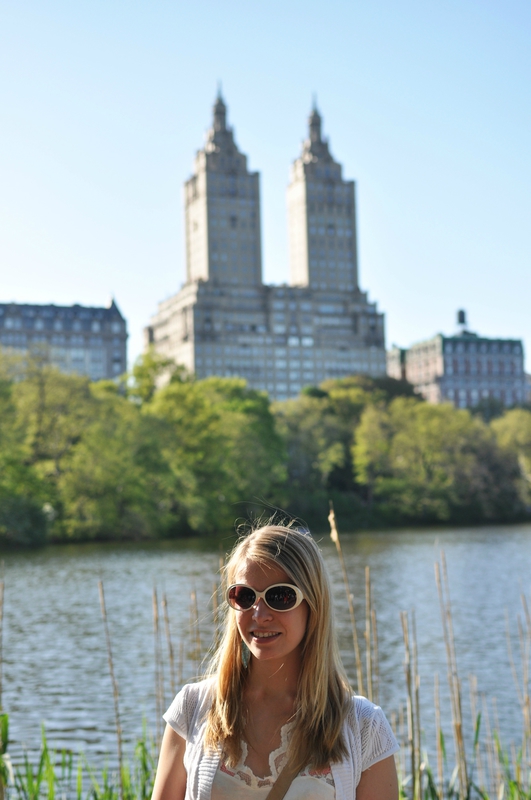 Brooklyn Bridge
Crossing Brooklyn Bridge by foot is an amazing experience : stunning view on the skyline, stunning view on the Manhattan Bridge... And it doesn't cost a cent! Maybe my best memory of NYC.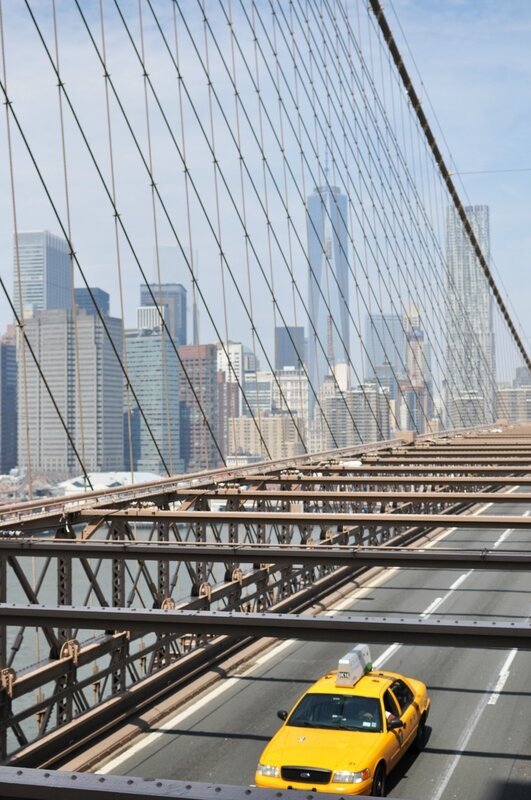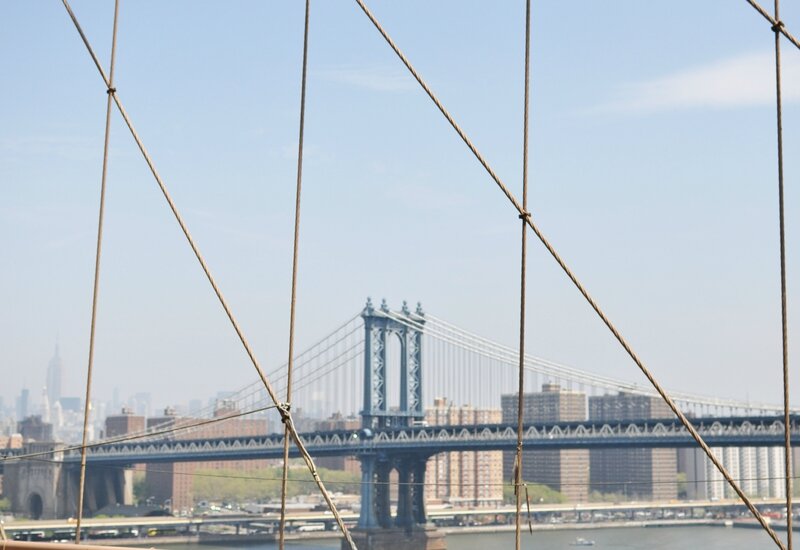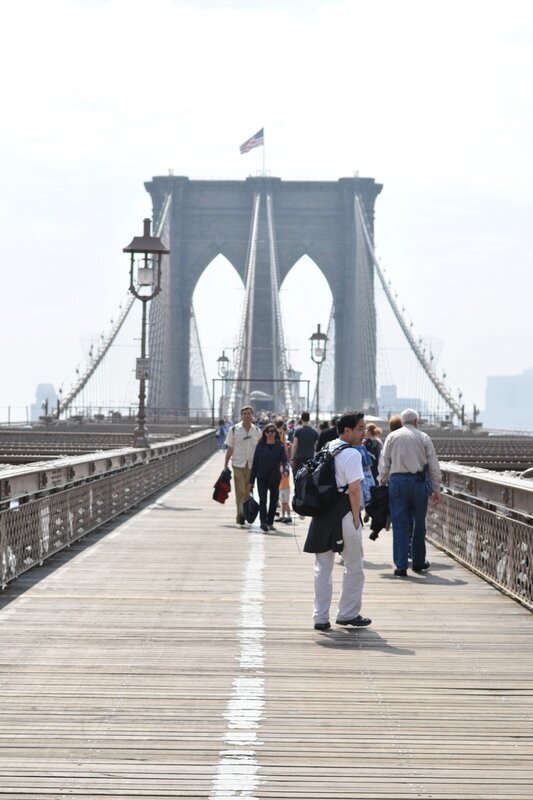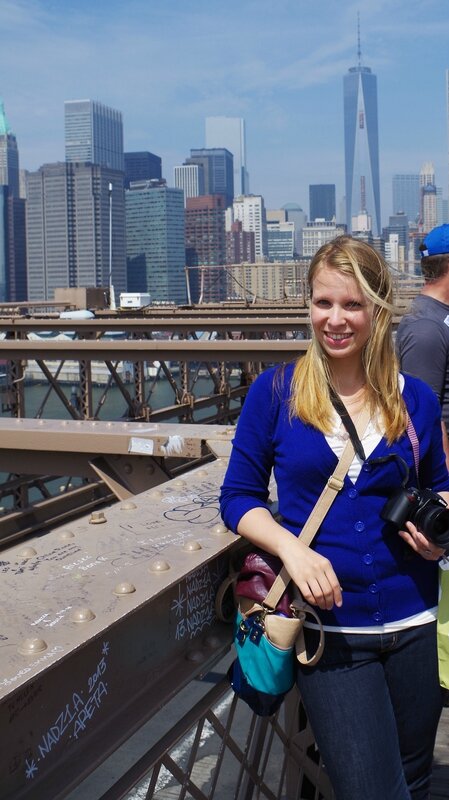 Brooklyn
Charming, peaceful, trendy Brooklyn streets.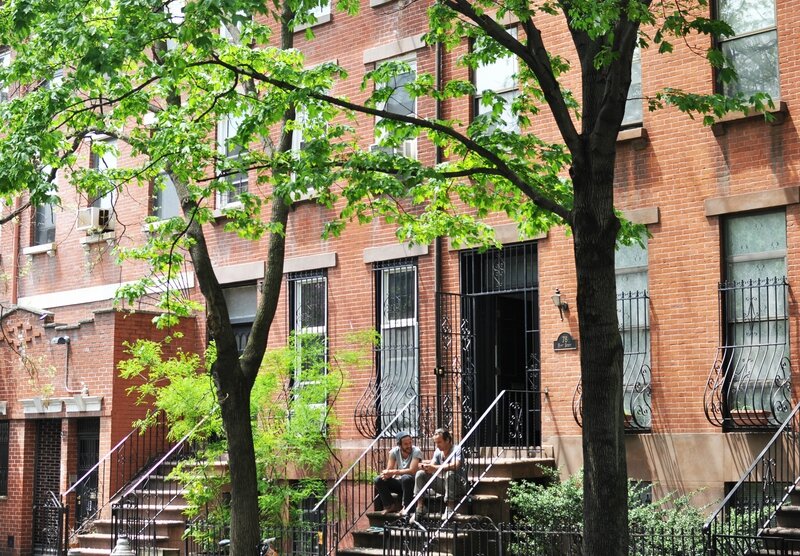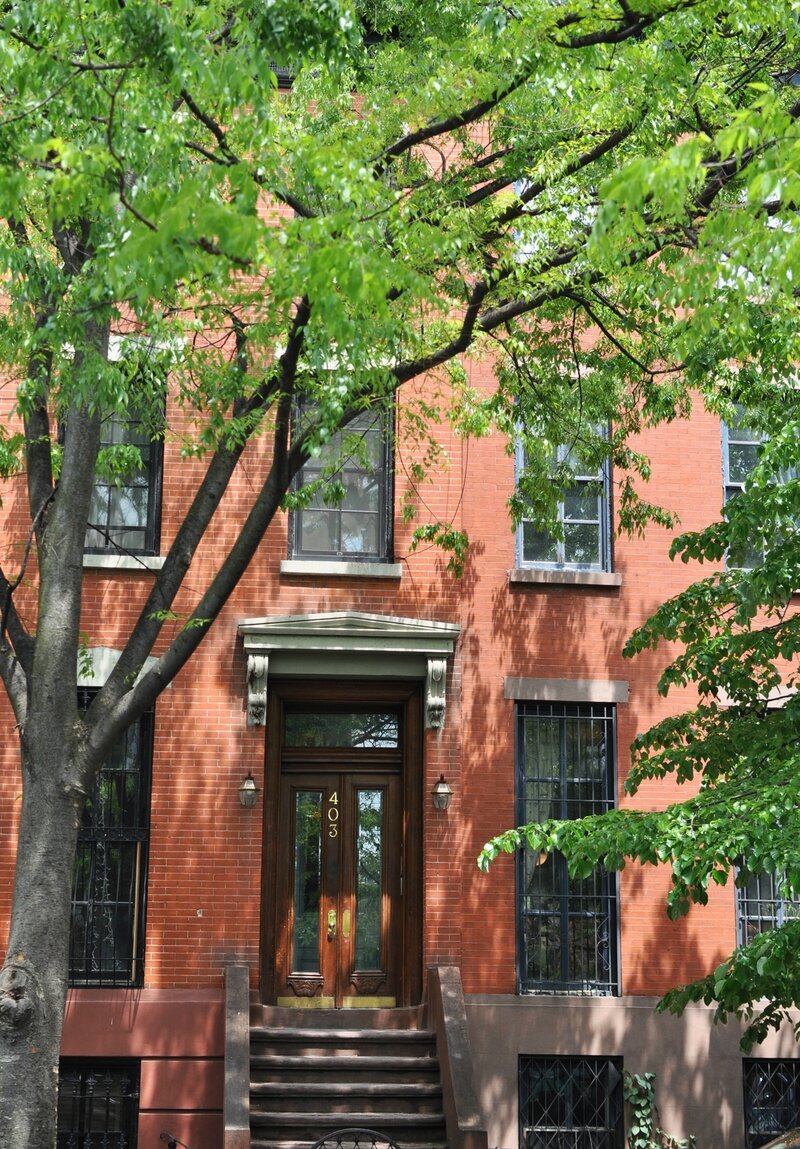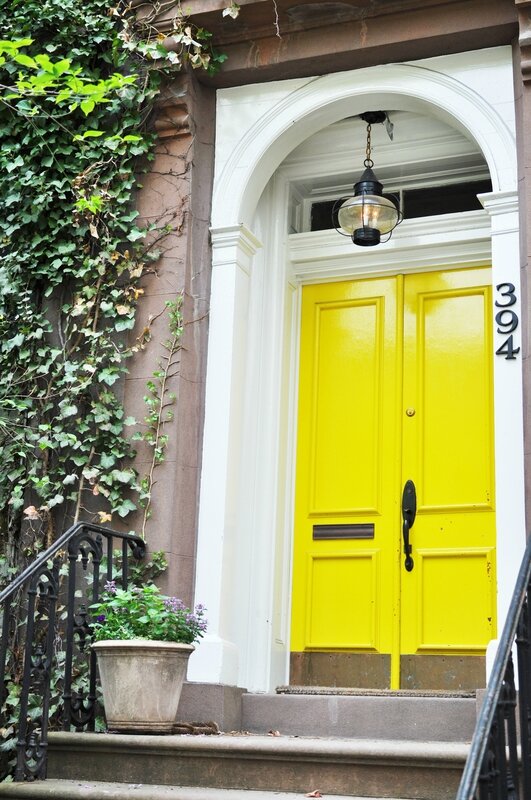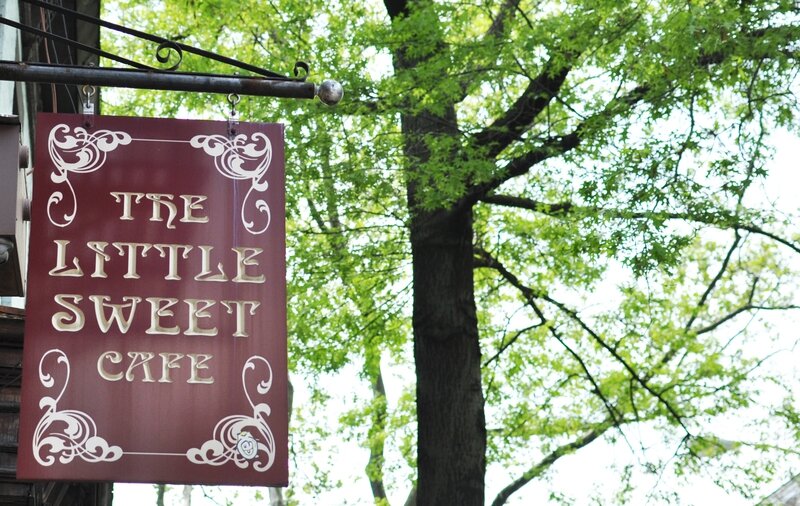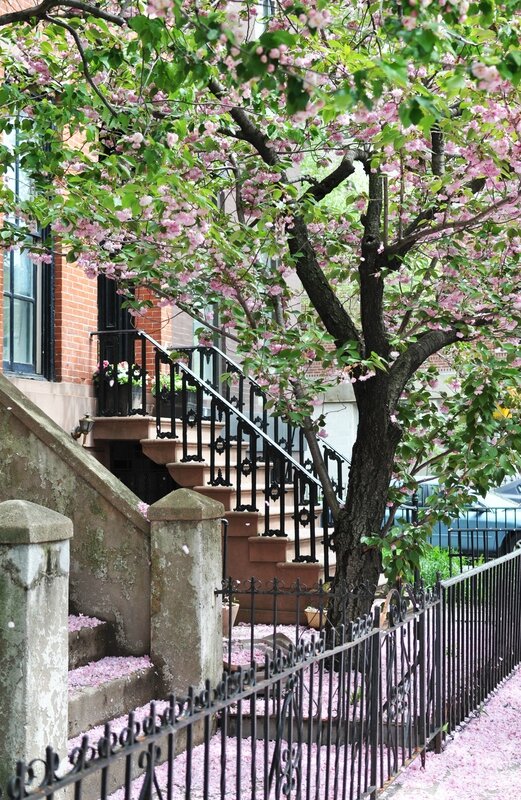 credit photo : Sonyan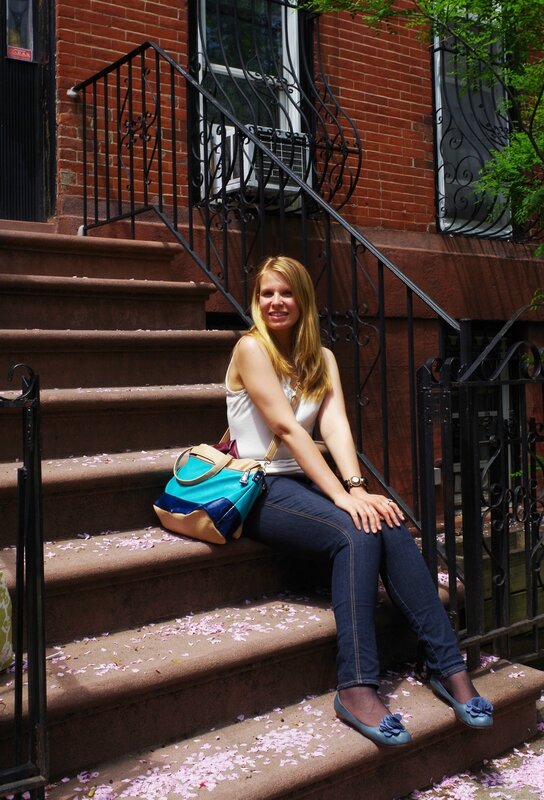 Little Italy VS Little China
A few touristic restaurants apart, there is nothing left of the old Little Italy. One has to use her imagination to find on these streets the remains of the Gangs of NY. Instead, some made-in-China products "shops" invaded the area. Two different pages of History.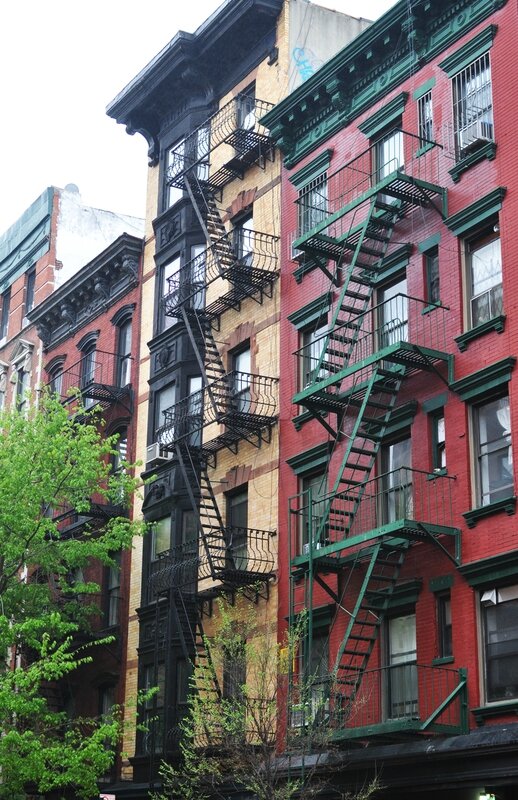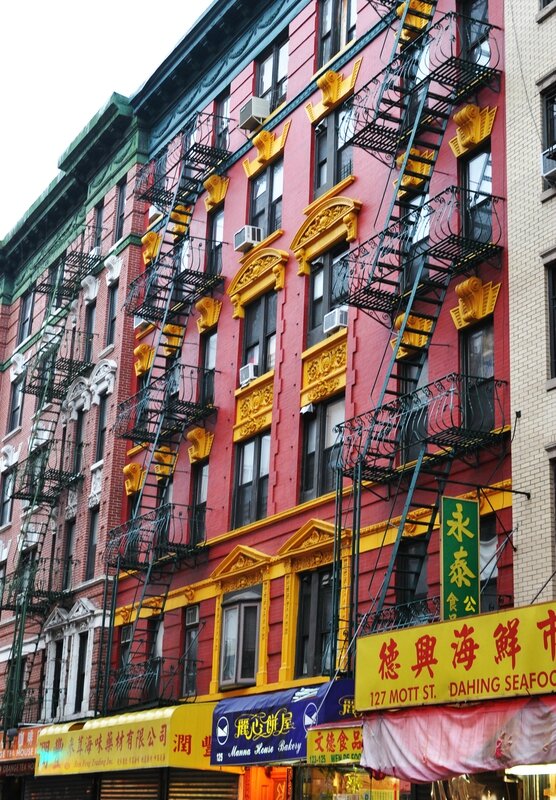 Flying tramway to Roosevelt Island
Let's fly between the buildings! For the price of a subway ticket, the city ropeway leads you to the Eastern island of the City.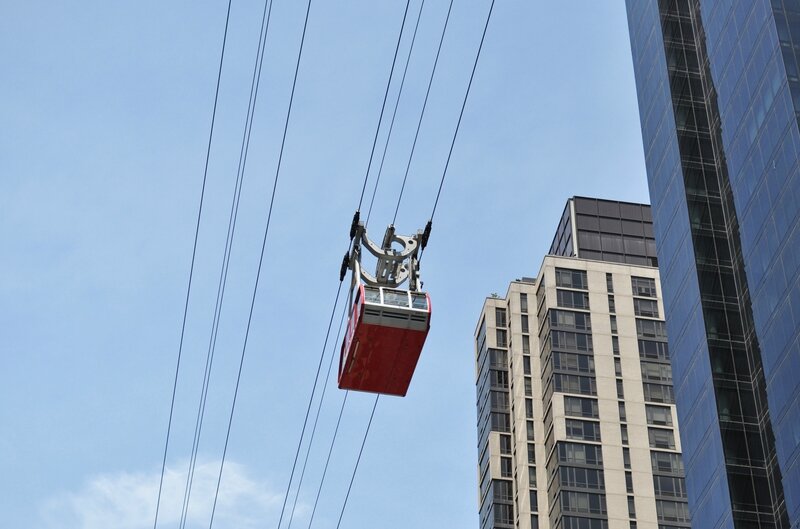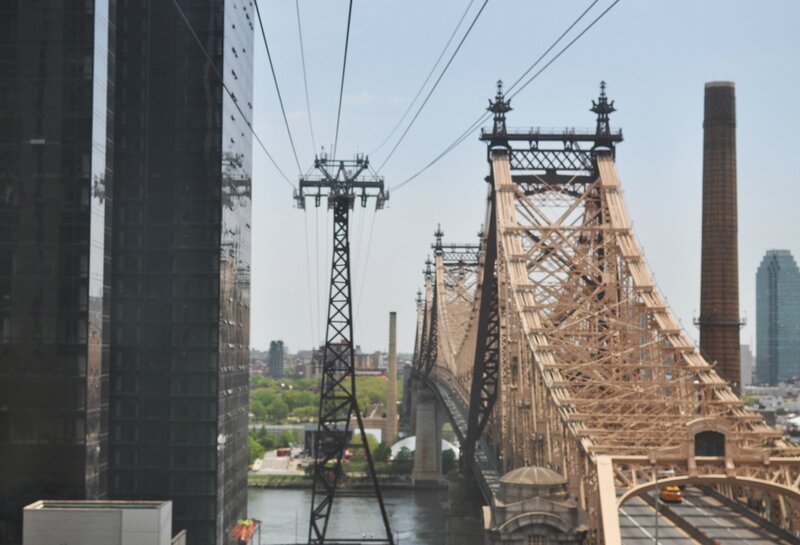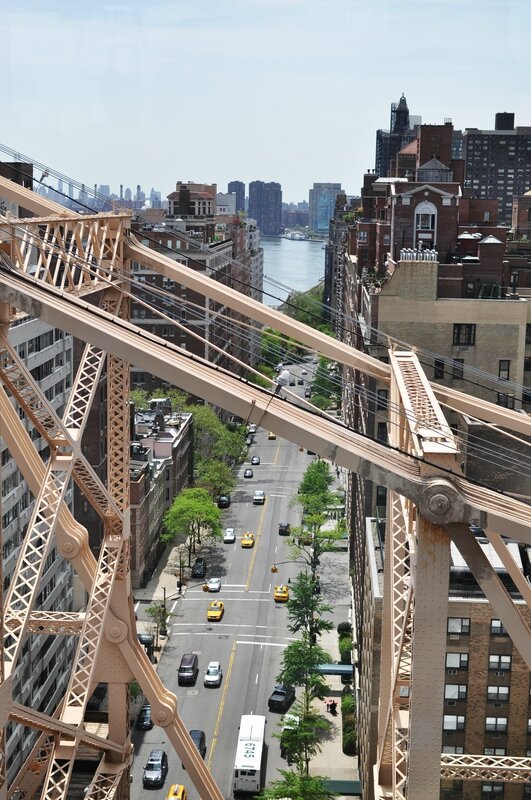 Upper East Side
The place to be for every gossip girl. It looks insanely expensive, and posh, and cold. Not a single supermarket around. But pretty tulips on the road...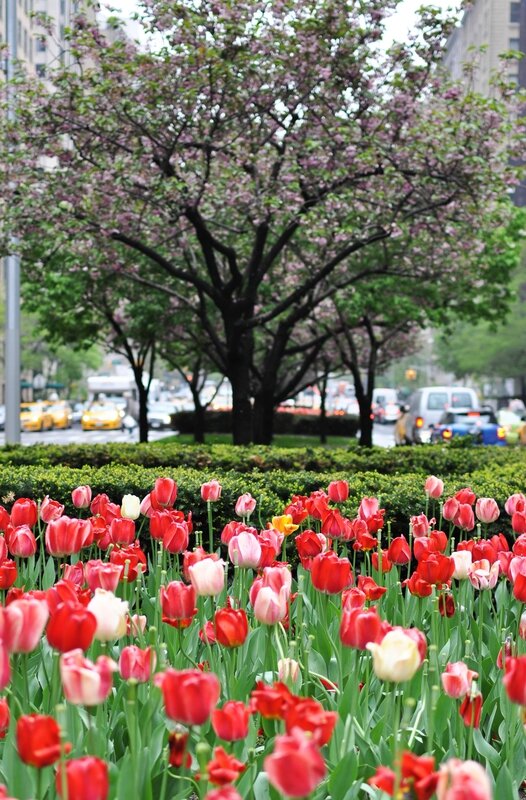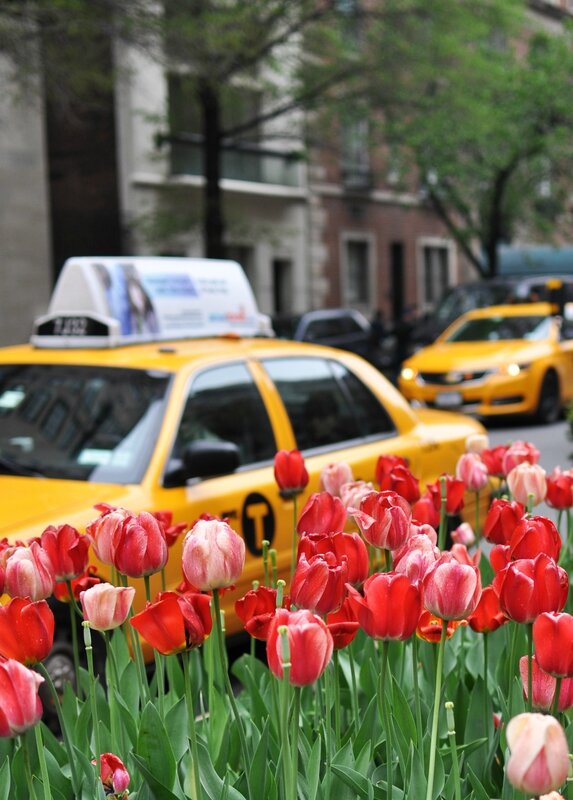 West Side
Almost as ridiculously unaffordable as Upper East Side... if it wasn't for the the small shops and cafes. Beautiful and lively area.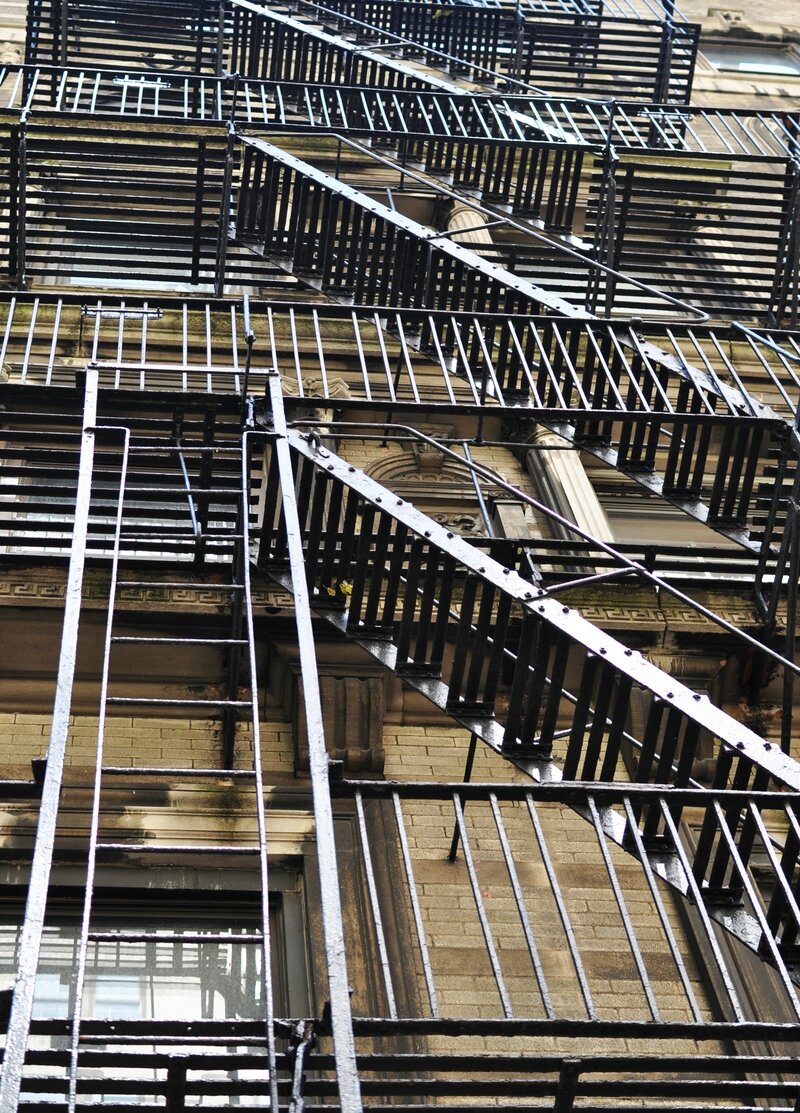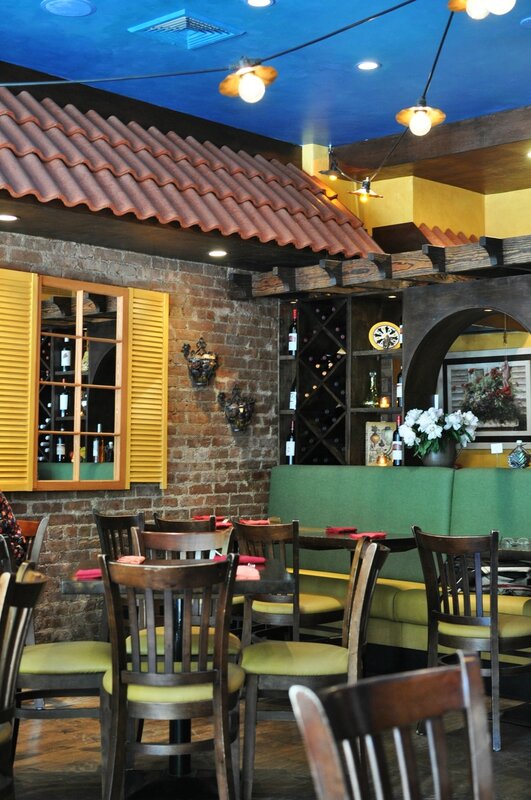 Harlem
Our shelter, our home in NYC! Harlem is just as safe and touristic as the rest of Manhattan now. Fans of Black-American culture, this is the place to stay.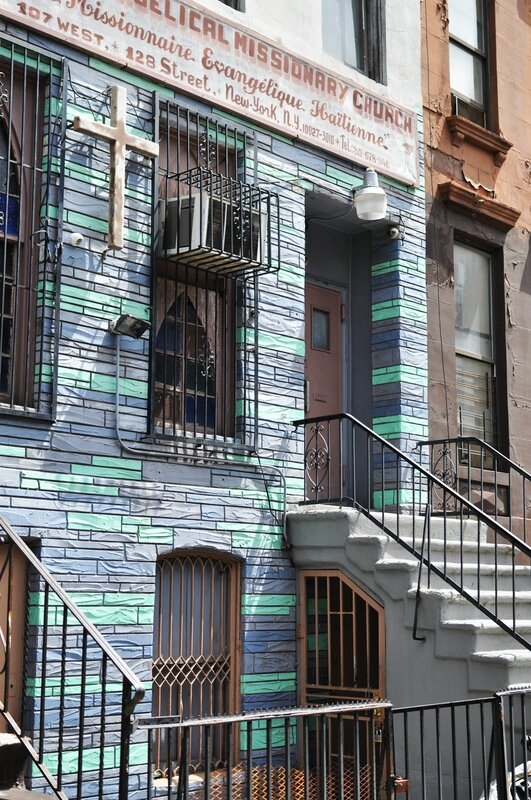 A long time ago, some of our European ancestors came here, hoping for a new life, craving for Liberty. They left everything behind. They risked their lives crossing a pityless ocean on archaic, unsafe boats. They had to take healthchecks and to undergo uncertain administrative procedures. The whole thing was a nightmare, but it was the price to pay to contemplate this. Liberty enlightening the world. The gift of France to the youngest nation of History. It was so moving to stand there, in 2014, from the deck of a touristic boat.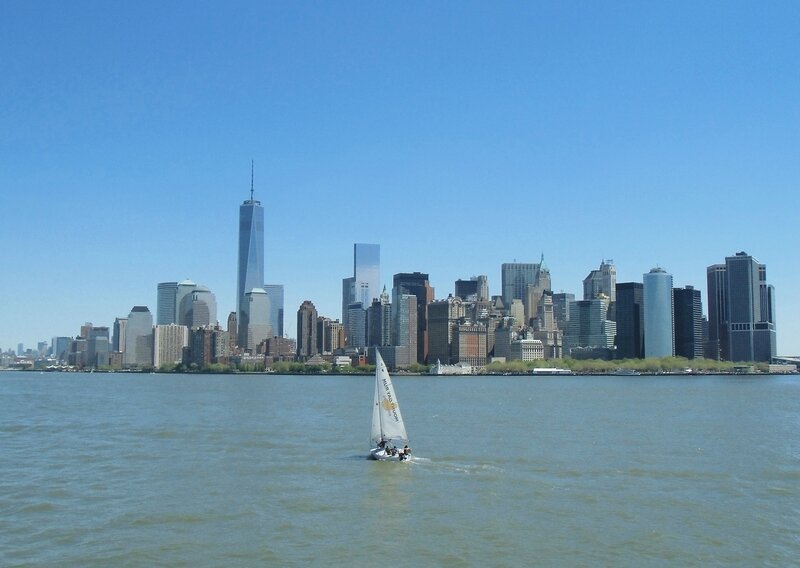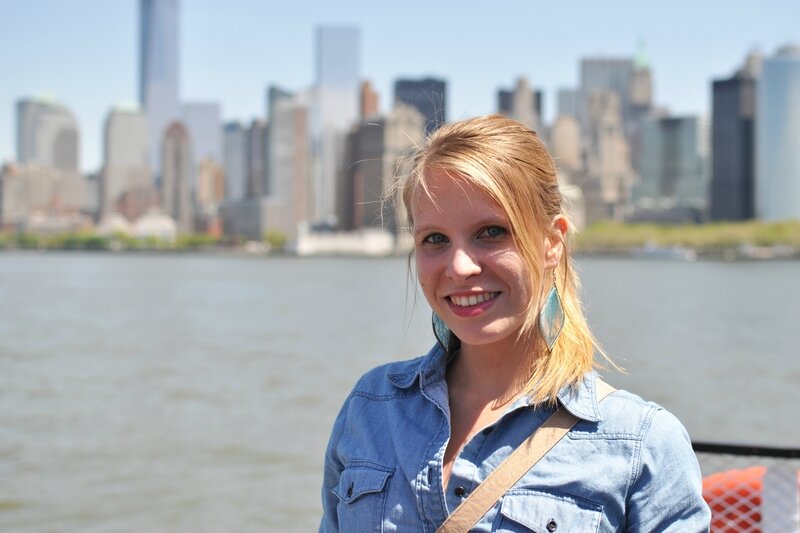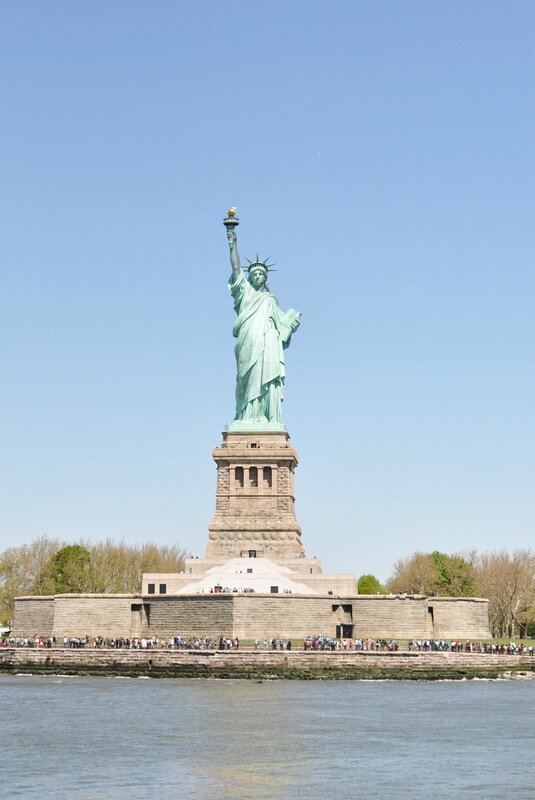 Don't hesitate to go and see by yourself if you got the chance...
04.06.14
And so I went to New-York City.
Before I show you the skyscrapers, the yellow cabs, the green face of the Statue of Liberty and the lights of Time Square, here is the project that Sonyan and myself have been working on while visiting the city... One day a fan, always a fan.
When in NYC, you can't help but remembering all these movies, all these TV series taking place there, and it's so inspiring. You are Marilyn. You are Holly Golightly. So let's start the show with a the classics !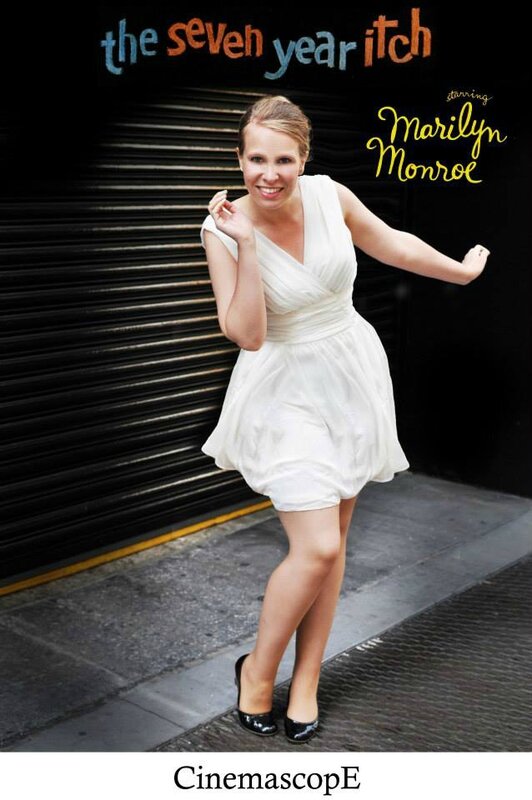 This is the actual subway grate where Marilyn's white dress made history. There's nothing there to indicate the place, but Google knows everything. So exciting to stand there...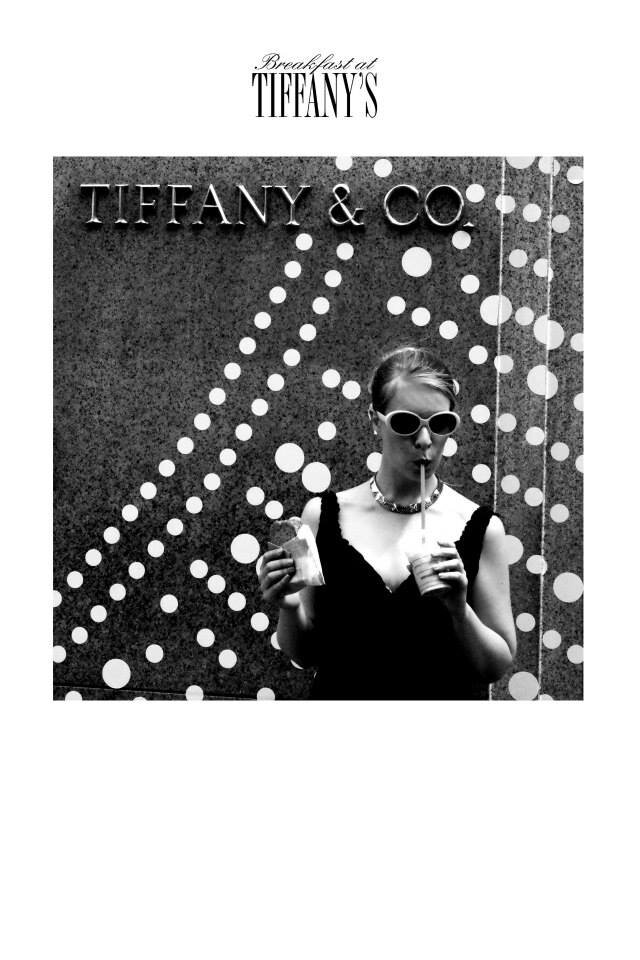 The huge Tiffany shop was easier to spot. I'm afraid Audrey Hepburn was not sipping on her coffee with a straw, but this is the Starbuck way...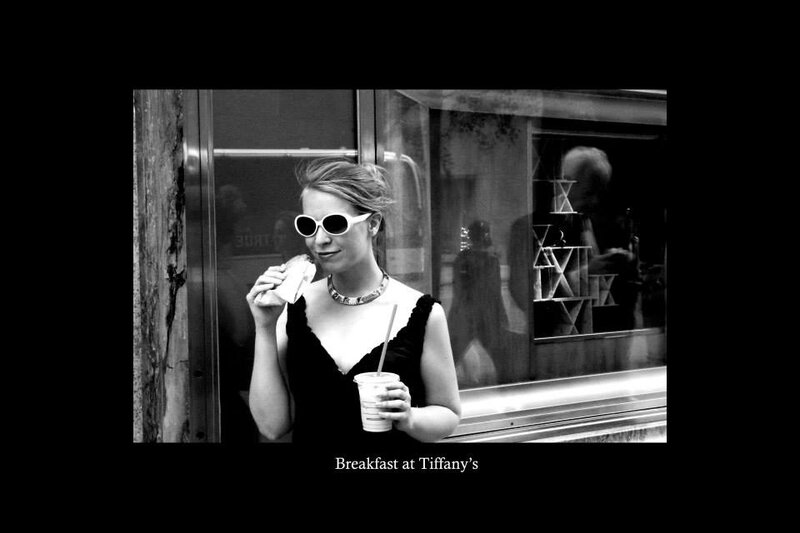 But Braodway means "musicals". And the greatest of all is...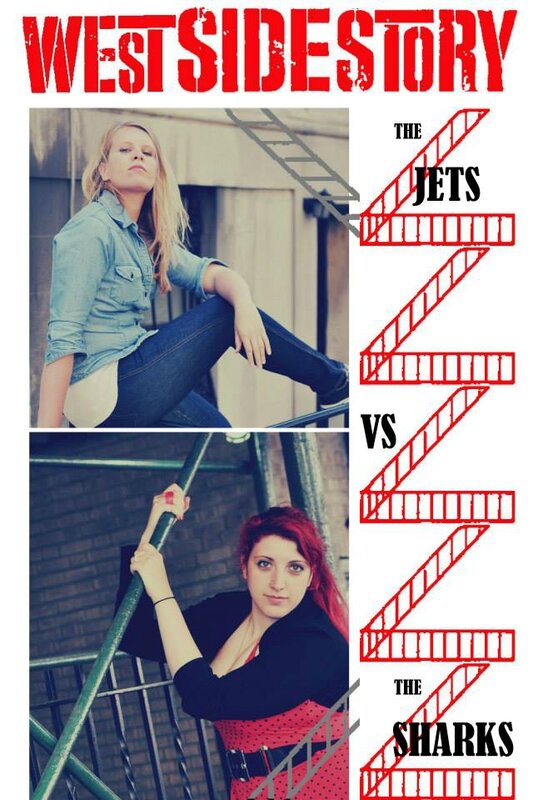 If you want even more badass references, let's go Gangster style.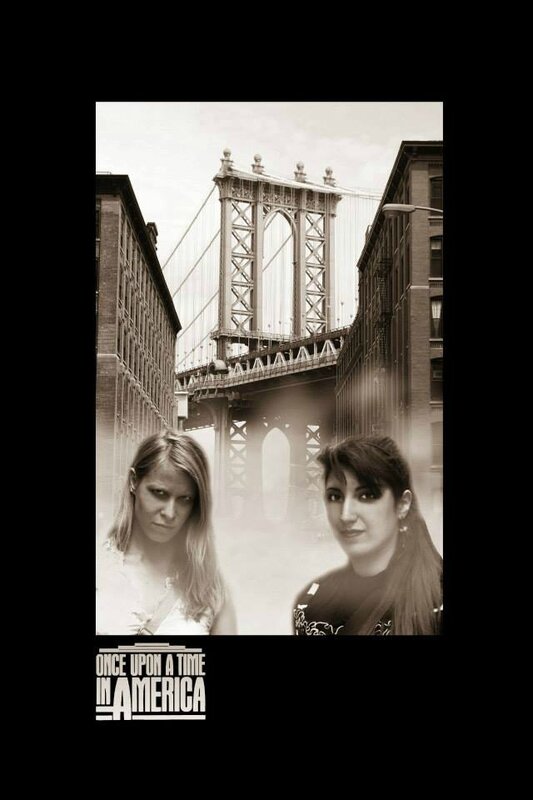 This post is getting too dark. Let's add a pinch of punk... Do you remember Giselle singing her lungs out in Central Park?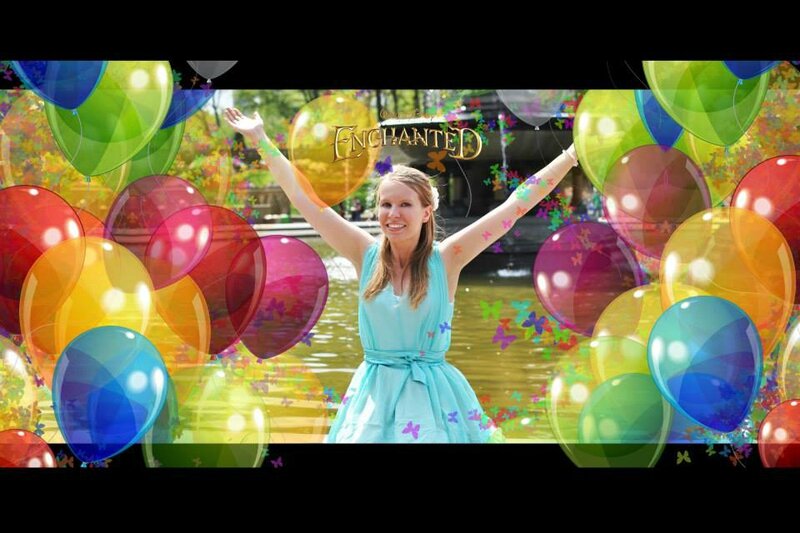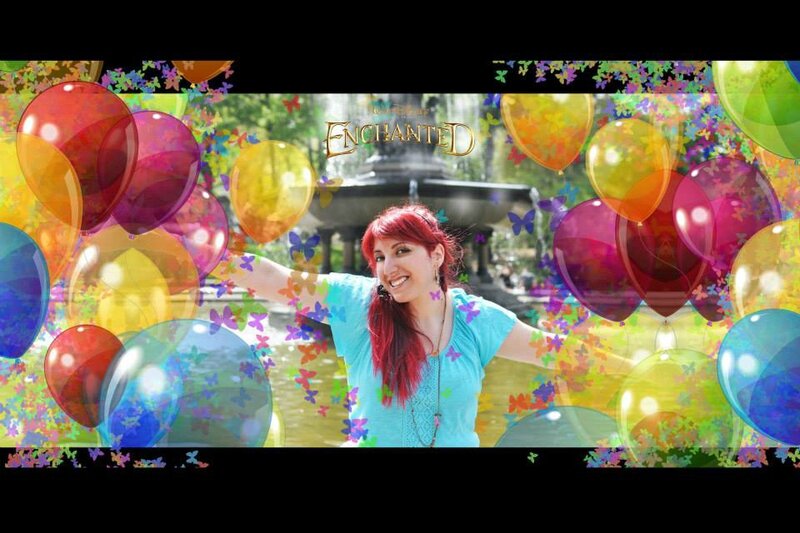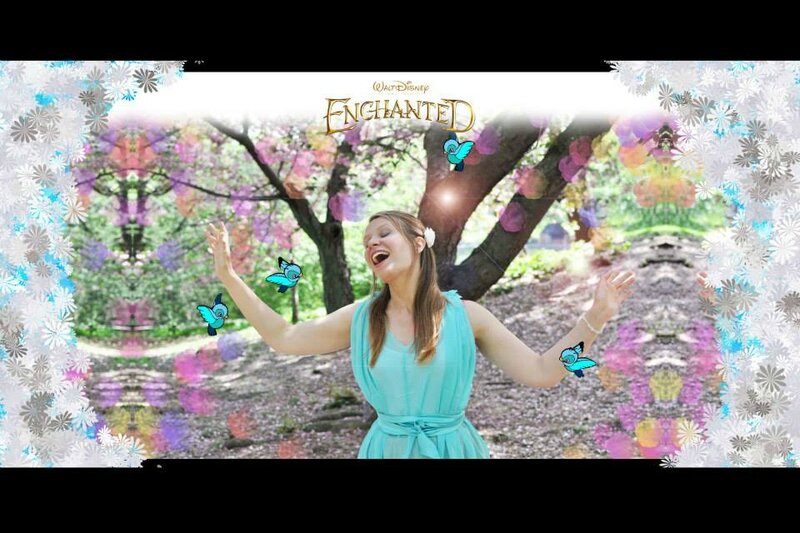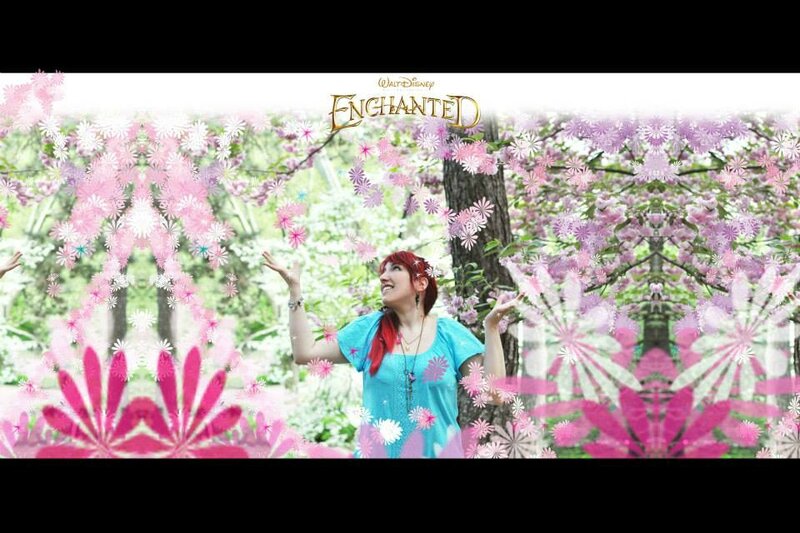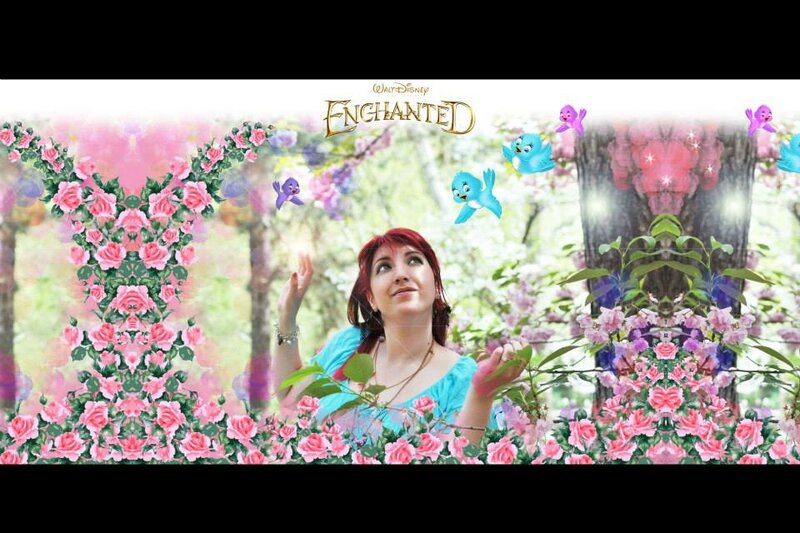 But the sky is not always blue in Manhattan. A girl also has to struggle with modern life. For example, when your boss is a bitch...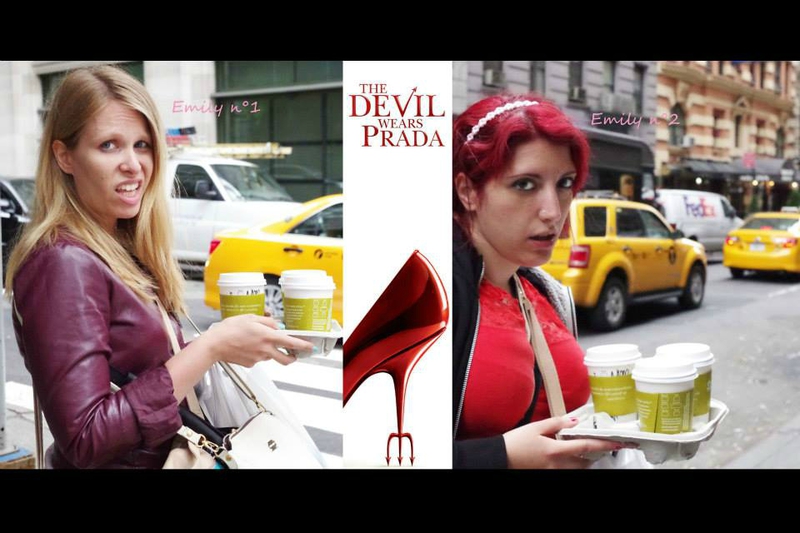 ... or when love sucks. Fortunately, good cupcakes can solve everything.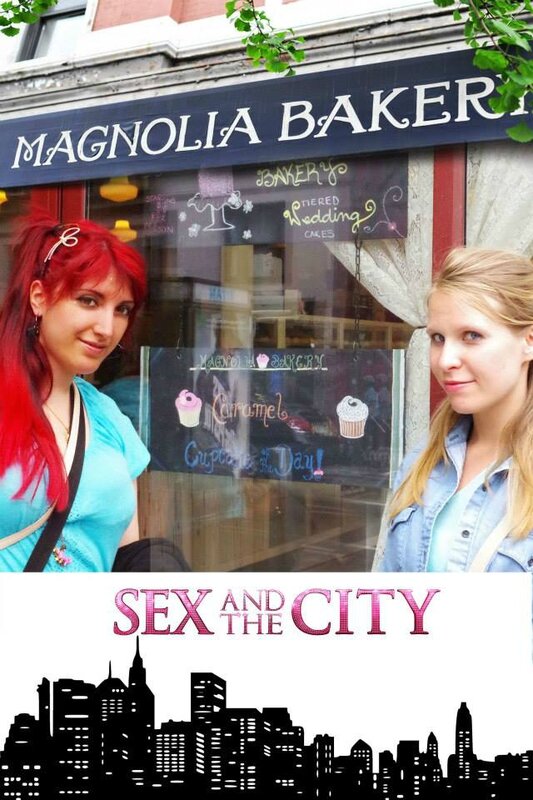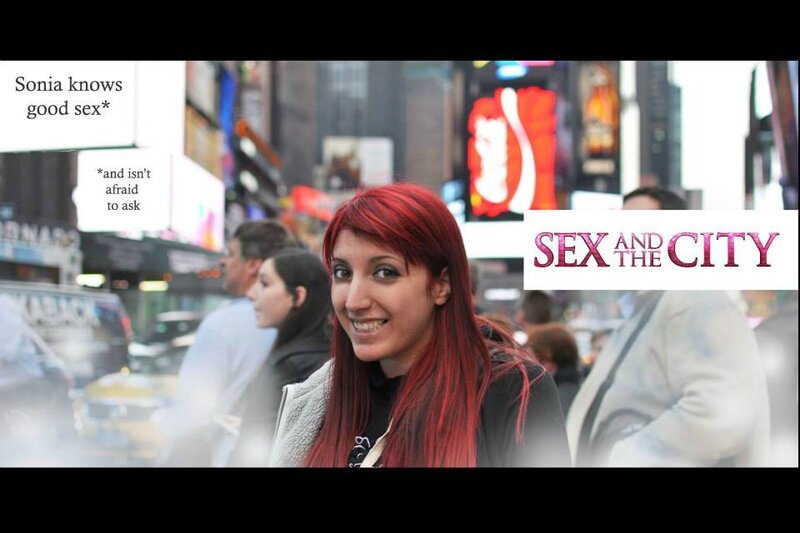 OK, but what if an ugly, giant, stupid monster was trying AGAIN to destroy the city??...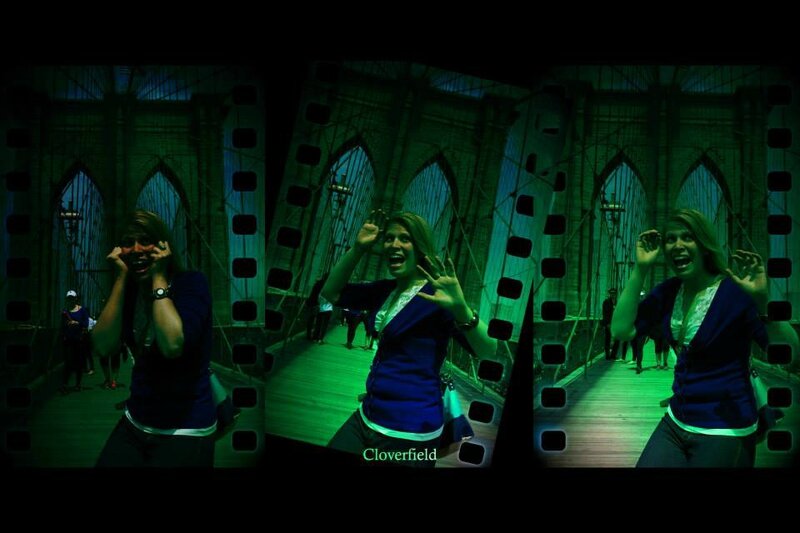 I guess we would have to call this guy again.
9 days in NYC through 9 movies! And weabsolutely have to go again for a TV series shooting: Friends, Gossip Girls, How I met your mother and many more are waiting for us!
10.11.13
Sodegaura in 2012, Kisarazu in 2013: Africa invades Chiba Prefecture every year with magnificient cotton dress, colorful music, cofee scents and spicy flavors.
More than 8000 visitors joined the festival in the modern and beautiful Kisarazu Akademia Park, and once again the public was great. You can feel that Chiba-ken inhabitants are not used to welcome foreign big-scale events and everyone was over-excited. The place itself was absolutely wonderful, surrounded by the nature, full with light and refreshing waves.
West African Festival in Kisarazu
The Malian team
With my booth neighbor from Liberia
Beautiful Akademia Park
Onion and chicken couscous for lunch
Akademia Park Okura Hotel
See you next year in Chiba-ken!
16.10.13
Made in Taiwan. This is written everywhere on your clothes, your shoes, your batteries, your toaster. Half of your world comes from the other side of Earth. But Taiwan is nothing like an open-sky workshop sending cheap stuff to the Western countries. Taiwan is smart and cool. Taiwan offers similar living conditions with Europe and the USA. Taiwan has a fascinating history, beautiful landscapes, great cultural heritage and fantastic people. Polite and respectful like the Japanese, relax and smiling like South-East Asian, hard-working like the Chinese, curious like the Westerners. I guess that on the long-term, they also reveal the bad sides of all these people together, but for a visitor like me, the attitude of Taiwanese people is really beyond compare. You can't be more welcome anywhere than in Taiwan. These people make you immediatly feel at home and comfortable. I am genuinely amazed.
I have seen extremely few Caucasian tourists during my stay; Taiwan is still pretty unknown from the West. We certainly have the image of "a little piece of China, producing cheap". But the ancient island of Formosa really deserves better than opinion that. Follow me !
Taipei !
Here is the legendary Tapei 101, the main landmark of the Taiwanese capital, which has been the highest tower in the world for a long time. As skyscrappers are quite rare in Taipei, you can't miss it. From anywhere around, you can see it standing like a giant bambooo cane in the skyline. Personnally, I found it is the prettiest high modern landmark I have ever seen.
And from its top, you can admire Taiwan, lost in the mist. Blue hills in the background, regular rows of small buildings, and green oasis everywhere.
You wouldn't sware it when you see it from high, but Taipei is a real human-scale city, not a giant megalopolis like Tokyo or a busy bee hive like Hong-Kong. There is only a few subway lines, confortable distances, and you can reach any spot quite easily. Imagine wide streets like in Bangkok, but as clean as in Japan, busy like in Hong-Kong during open hours and calm like France on Sunday mornings.
(Oh yeah, and yellow cabs like in New-York city.)
By the way, Taiwan's official name is ROC : Republic of China. Not to take for the People's Republic of China, of course. Yes, it's confusing. In the past, Taiwan has been ruled by China, then by Japan, and finally became the shelter of the last supporters of the old Republic of China, while mainland China was taken over by the commmunists. So tiny Taiwan still considers itself as the true legitimate "Republic of China", though the big Chinese neighbour claims it belongs to the People's Republic of China. Complicated, uh.
In this context, you will understand that the General Tchang Kai-check, the former President of this Republic, is venerated like a god. A god with a big house in center town, lucky him.
Tchang Kai-chek Memorial
Taipei has space! Space for memorials, for parks, for emptiness. And it feels great. Don't you think we could record a movie here ?
Retro Taipei
I was taking about human-scale distances. And I prove it. There are hot springs in the North of the city, and you can get access to it with the subway. Yes. Welcome to Xinbeitou hot hot hot springs, with its smelly sulfur smokes and its milky boiling waters...
Xinbeitou hot springs
Even if I was amazingly luck to find myself in Taipei under a perfect sun, let's do not forget Taiwan is most of the time under the sky's waters. The rainy season is long and heavy, and then typhoons are coming regularly to remind everyone it's a tropical zone, b*tch. So no wonder nature is constantly taking over concrete.
Nature in the city
Free and natural hot foot bath downtown, friends ! Yes, we can! Feeling tired after shopping? Let's relax your legs in hot water!
To complete your feet treat, why don't you walk on massage stones? Yeah, I know, it's excrutiating. But God you feel relax and light after that.
Go further to the North with the metro red line, and contemplate the sunset on Tamsui river. Holidays atmosphere guaranteed !
Tamsui sunset
Ok, now let's get a bite of culture. In the beating heart of Taipei, there is a Chinese mansion surrounded by pure gardens that belonged before to a powerful merchants' family, the Lin. Now you can visit this jewel of architecture for free. For free ! All this beauty, for free !
Lin Family House & Gardens
Of course, after this, I felt more a princess than ever. Imagine me walking in these delicate gardens, composing a poem under one of these moon-gates, looking for the reflexion of my lover in the pond's water... In this dress...
Yes, because Taiwan also offers one of the greatest Chinese service : costumed photo shooting. In this kind of photo studio, you can get make-up, hairstyling and dressing up before being photo-shooted like a star. That's just an appetizer. Wait a bit for the professional shots to be delivered at my place! It's going to be spectacular!!
But we still have many things to see in town. For example, temples. Of course the Taiwanese, like the Chinese, don't miss a chance to go to the temple and pray ancestors or gods for success and protection. They light up candles or incense sticks, bring food to the spirits and also have meals there. So Taipei's temples are busy night and day...
Longshan Temple
Tai Hou Temple
But the Chinese roots are not the only reference here. Actually, during the Japanese period, Taiwan has been entirely reorganized, modernized and equipped with infrastructure. The Taiwanese are maybe the only people in Asia who are thinking positively of Japan and the former Japanese "influence". They litterally adore the Japanese culture, food, fashion and way of life, feeling way closer from the archipelago than from mainland China. The Japanese heritage is praised and maintained with great care. I could easily communicate in Japanese with people when they couldn't speak English. And they all said how lucky I was to live in Tokyo. Coming from "Chinese" people, trust me, it's surprising.
Maybe because it's an island too, we could also find a piece of British architecture in this Tudor style house. It has been built by a Chinese businessman in 1913, to entertain his clients. Unexpected, and beautiful.
Taipei Story House
On the other side of the road, that's another piece of cake.
Taipei Grand Hotel
Bang. A very chinese-style palace, absolutely huge, defying the city from the hill. Impressive...
After this Titan house, it's a relief to appreciate little details... Delicate flowers... light soap bubbles... aerian lanterns... a flying bicycle...
Enchanted street life
Maybe you though I would politely decline the opportunity to eat like a cow ? Nope. Taiwan is so full of delicious food and drinks that it is a pity there is only three meals in a day. Honestly, you need more than a long week-end to try everything Taipei has to offer. Here is a few samples of what I could try, but trust me, walking on the street in Taiwan is a permanent frustration. Yummy stuff everywhere. Everywhere. EVERYWHERE.
Rose and lychee bread
Wonton noodles
Benedict eggs and salmon baggels
Chinese dumplings dim-sum
Kumquat juice
As I said, Taipei has something of Tokyo, right. Including the what-the-f*ck theme restaurants culture. We refrained on trying the toilet-theme one (no thanks) but we couldn't resist for the Barbie Cafe. The Barbie Cafe !!
Somebody said pink?
But the final objective of this Taiwan trip was of course to enjoy time with a great friend. And to say hello to another old one.
After a mint and tea-tree Taiwan shampoo with skull massage...
Already thinking of the next step of my Asian tour! Will it be the Philippines, Vietnam, Malaysia, Laos?... Suspense!
13.02.13
Before I open the last chapter of my wonderful stay in Thailand with stunning pictures of Koh Samui island, let me share with you a bit of my impressions about the relations between the Thai population and the foreigners.
Thailand is the second place I visit in Asia after Hong-Kong. Japan doesn't count, because I live there: I flatter myself that I have (I hope) a more accurate knowledge of this country than any other foreign country in the world, but in a certain extend, my vision is also biaised by everything I know and acknowledge about Japapn. I am used to Japan, which is not the case for the other Asian countries. In September, I was telling you how strange it was to be in Hong-Kong City and not to see many exchanges between the local people and the Westerners - except financial and commercial ones, of course. Obviously there must be higher levels of communication - exchange students, I guess; artists, free minds, and a few original individuals who had a crush on the other side's culture and mindset - but the majority of the people I have seen and met during my stay were just not interested in meeting new people and getting familiar with their world. The Chinese were there to sell. Sell, sell, sell. The white guys were there to make as much money as possible. Finance, finance, finance. Some of them were learning the basics of communication (including linguistics), but this was not for fun : it was for business. In Thailand, of course, because the level of developement is radically lower than in HK, the atmosphere is quite different. Still, I have been stricken by the common point between the two places: in Thailand also, people don't really mix with the others. I haven't seen groups of Thai and Westerners chatting together, hanging out together, talking together. I haven't seen mixed couples, except when it comes to prostitutes. I am terribly sorry that it sounds so cliche but trust me, the picture was kind of cliche too. Imagine a successions of noisy bars with big pink neons, largely opened on the street. Imagine young and less young girls wearing mini-mini dress (black, most of the time) and super high heels, crossing legs on plastic chairs in front of the shop. Imagine big-old-fat white guys, holding a long-haired lolita on their knees. According to the guidebooks, the prostitution for foreigners represents "only" 20% of the whole prostitution in Thailand, but obviously the Thai guys are more discreet, because I have seen only white-guy/Asian-girl "couples". Fortunately, no kids around, for this vision would have been fare more difficult to bear than the one of adult prostitutes - even if some of them seemed to be pretty young. Anyway, except that, almost no mixed groups, so it was very weird again. It is certainly due to the level of developement, but still. For me who is living in Japan, it's embarrassing to contemplate this wall between the shop-attendants/hotel-staff/cleaning-lady/tuk-tuk-drivers/massage-professionals on one hand; and tourists/clubbers/players on the other hand. I admire Asian people too much to spend my time bargaining on the price of their stuff and giving them tips all day long. I've heard almost no Westerners speaking Thai, even the easy sawatdiikha (hello) and kopkhunkha (thank you). Once again, there must be more sophisticated contexts where people have a genuine interest in each other, but not on the street. As a result, you can not really feel equal with the local population. In Japan, as a foreigner, you are (forever) different from the Japanese, but thanks god we are all equals. In Tokyo, you never feel like a kind of late colonist, while you sometimes really do in Thailand. As a result, despite the sun, the beach, the delicious food and the tigers, I'm not sure that I would feel great in spending a long time in Thailand. That's another reason to fully enjoy the holidays there...
And for holidays, it rocks.
Life is hard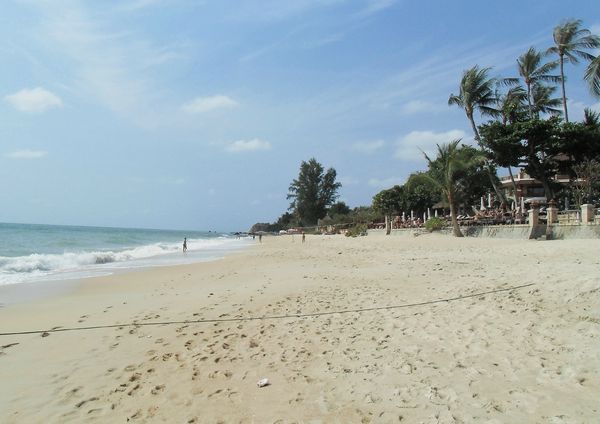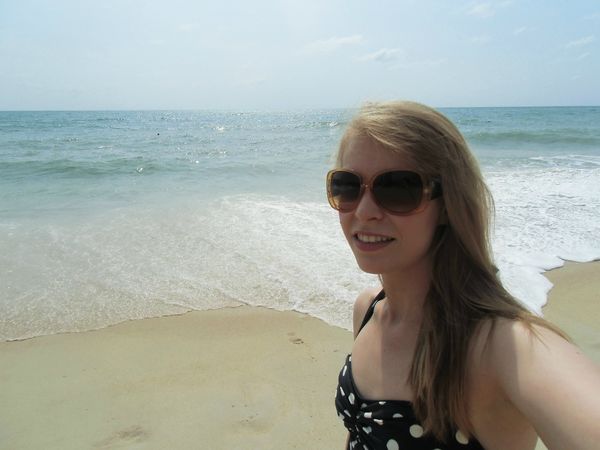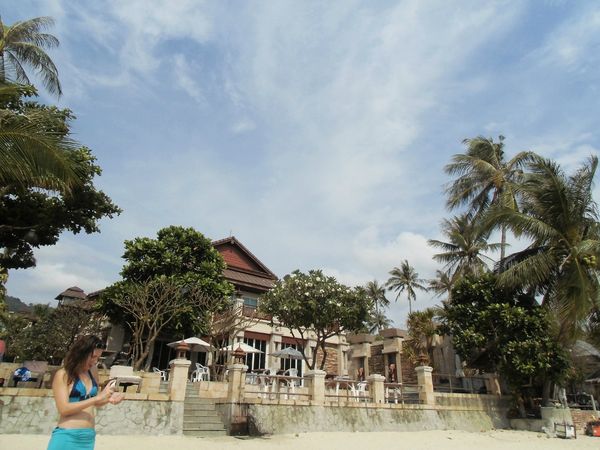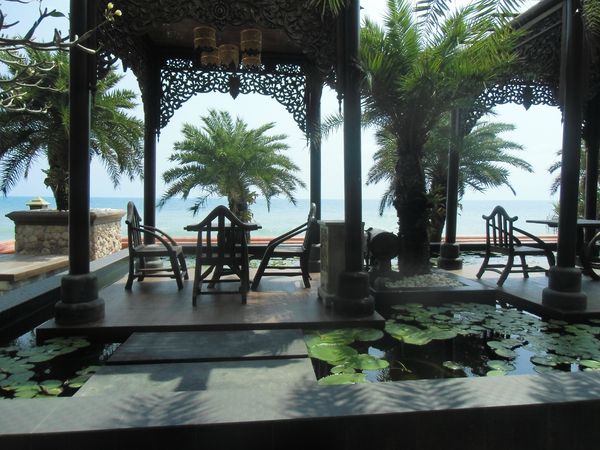 Varinda Garden (our hotel on the hill)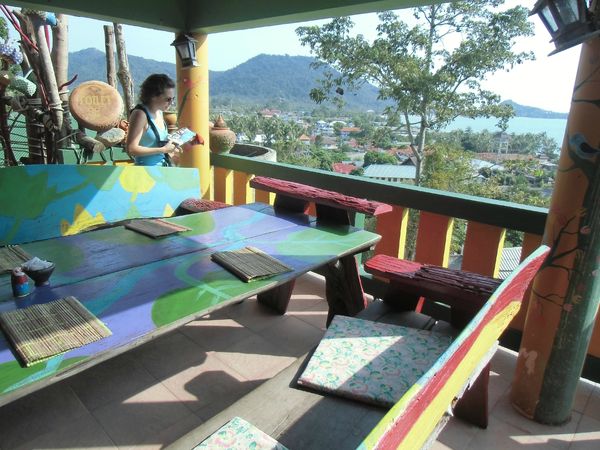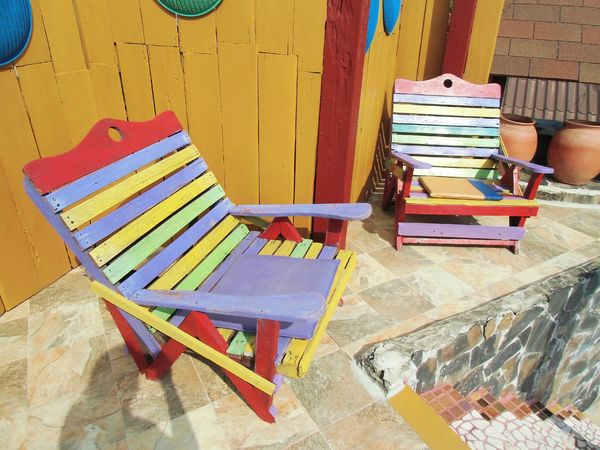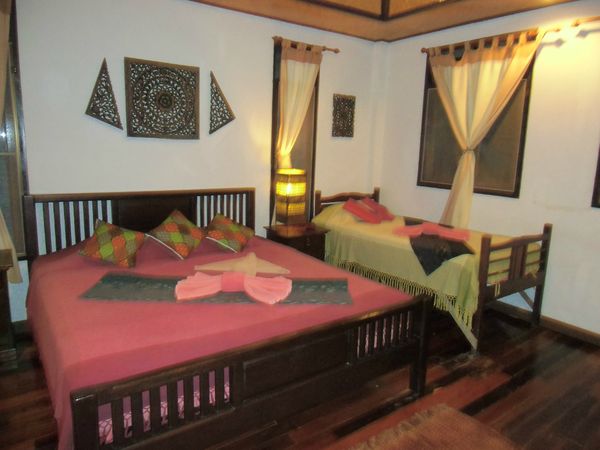 And here I realize that I didn't tell you about the food. The Food. THE FOOD.
I am not a fan of spicy food, but the thai meals are so tasteful, so rich, so delicate that even if they make me cry and sweat I just can't get enough of it. Let me give you a sample of the endless thai menu:
Coconut milk chicken soup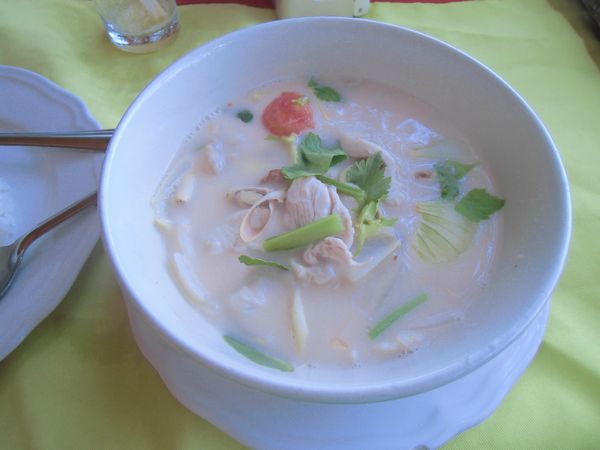 Fried vegetables with cashew nuts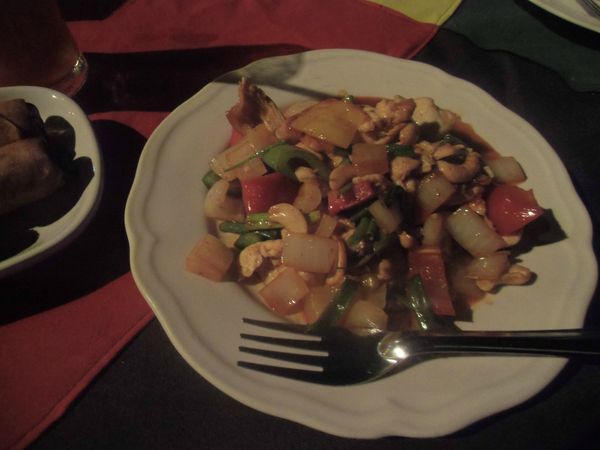 Thai curry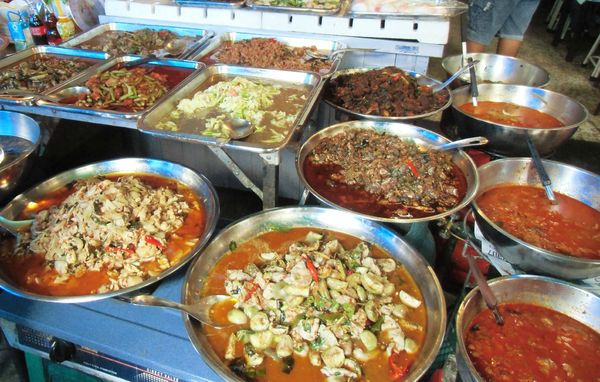 Pad thai noodles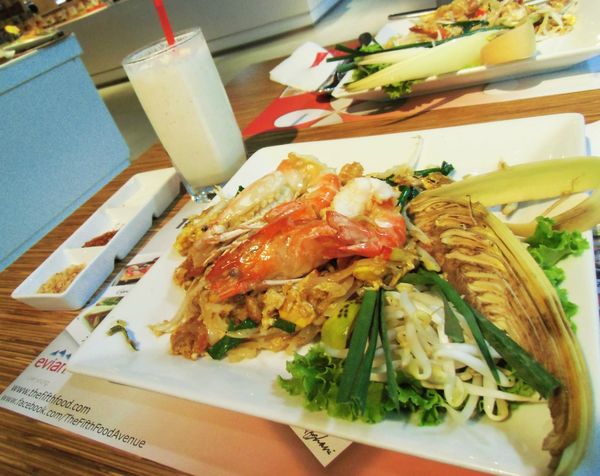 Noodle soup
Fresh fruits & muesli breakfast, with guava shake
Mango with sticky rice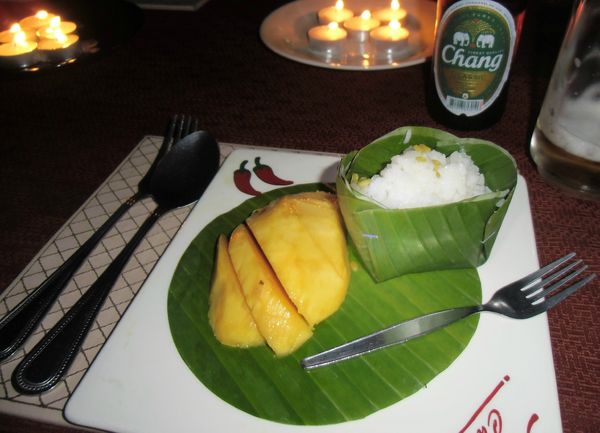 Spring rolls and fried fish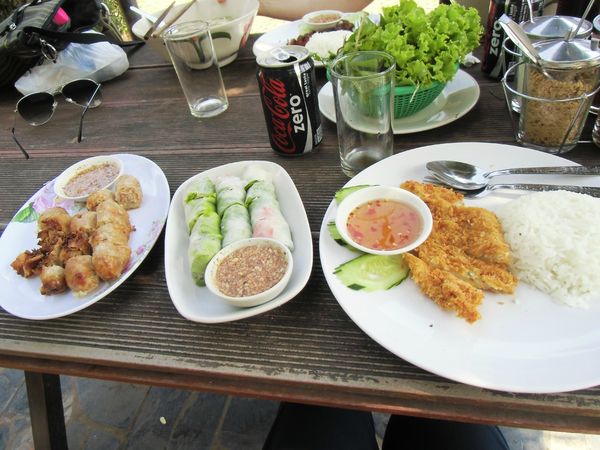 Dragon fruit shake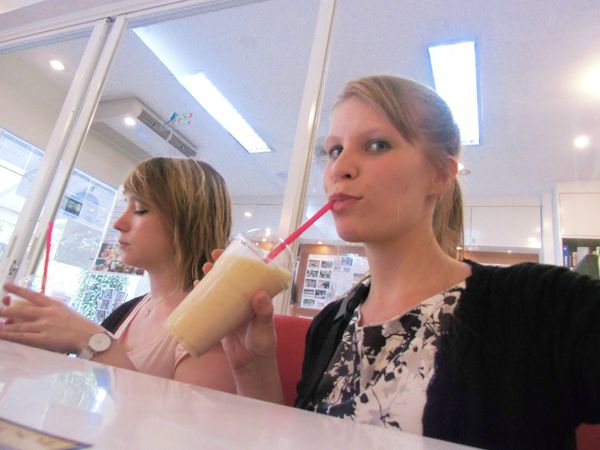 That's all, folks! I will be back soon to share with you some new experiences, so keep in touch, and thank you for reading!
xoxo
06.02.13
They say that there are 300 temples in Chiang-Mai. Obviously, we have visited only a few of them, and this is a city that you can explore endlessly.
I fall in love with this old town, with its square-shaped historic center, its old walls, its palm trees, its monks walking everywhere in their orange dresses. Chiang-Mai is infinitely cleaner than Bangkok (the weather is not so wet, also), and it was a delight to get some rest after the busy capital.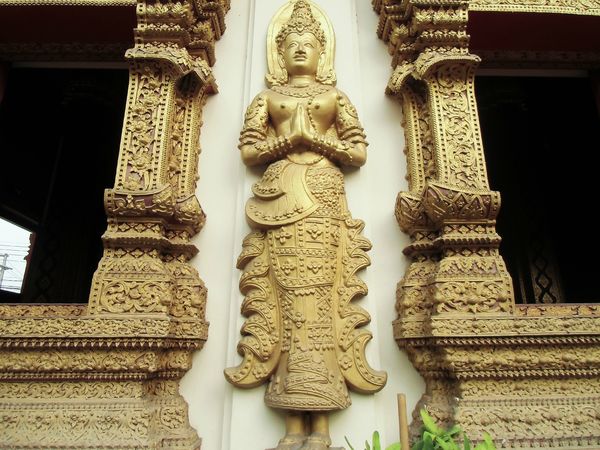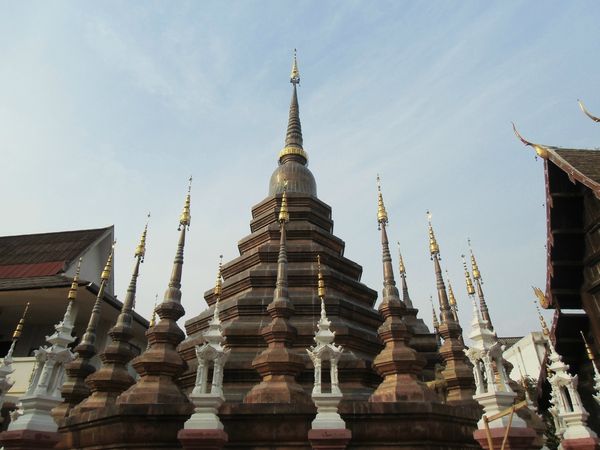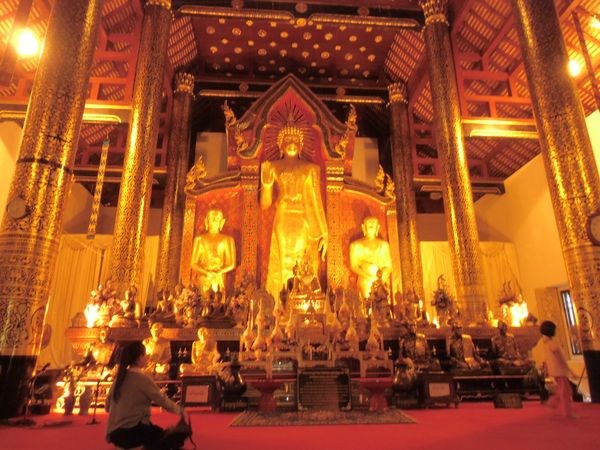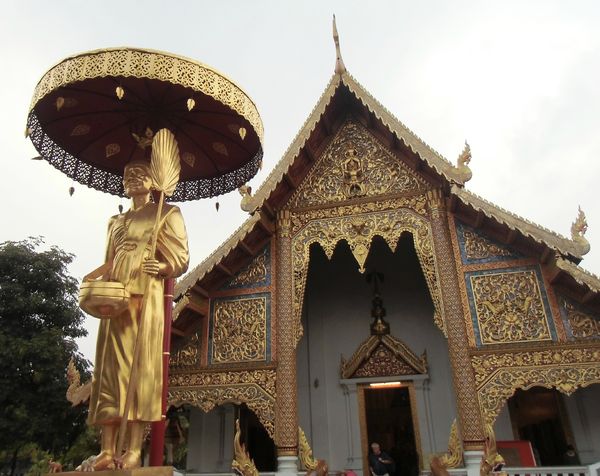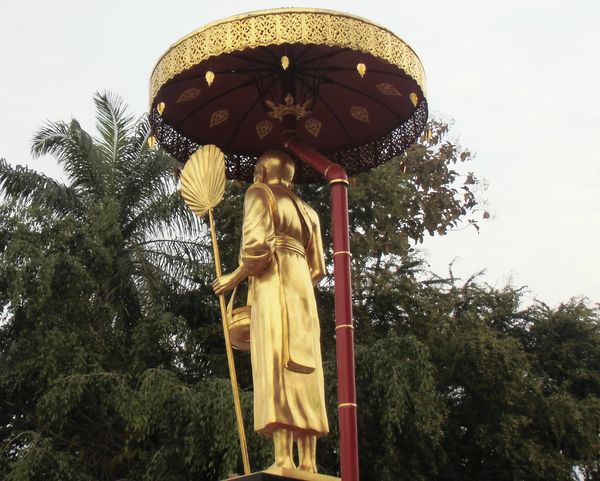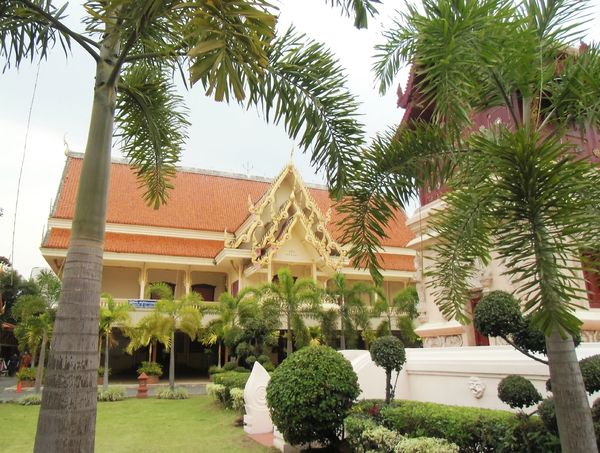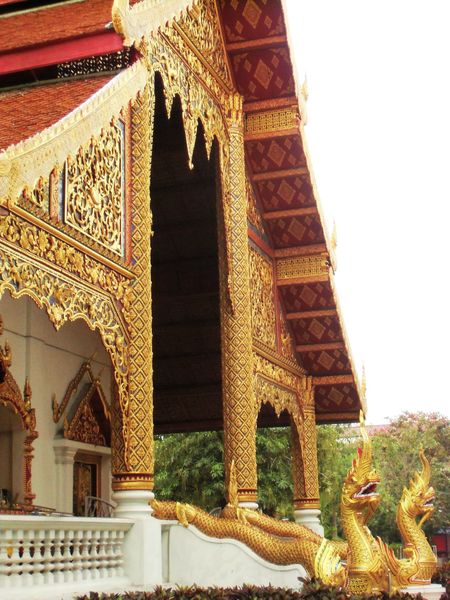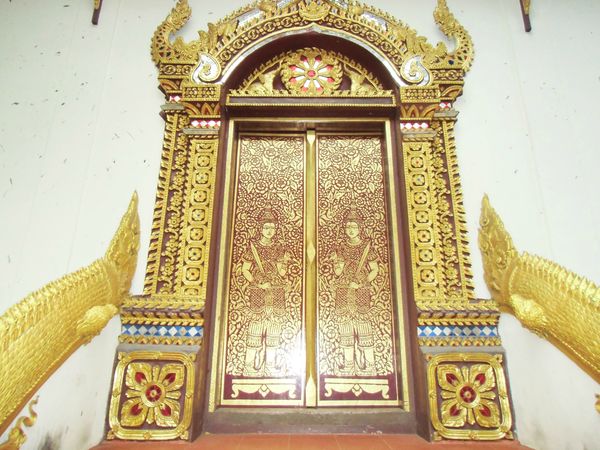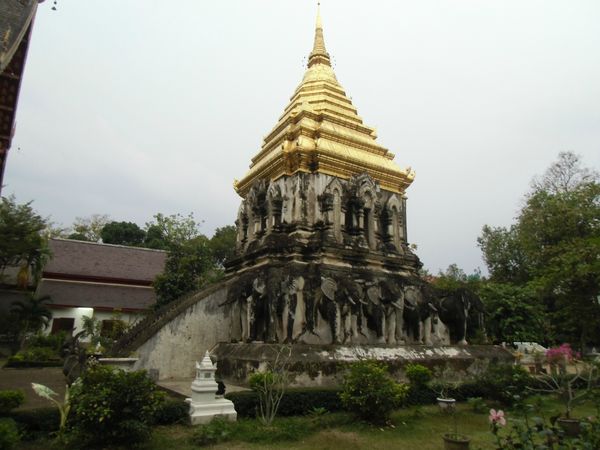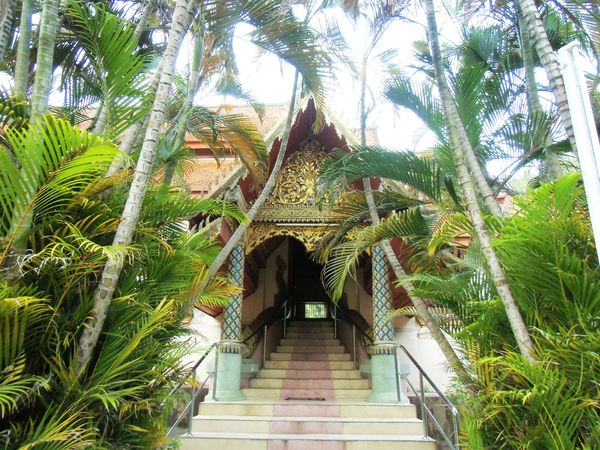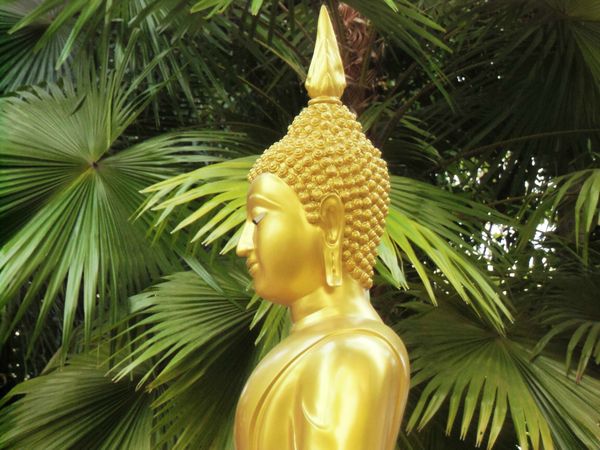 The Three Kings who contributed to the creation of the city. Hot guys !
We stayed at Awana House, a charming and cheap guest house with a very sweet decoration, and a pool! The staff was helpful and charming – finally, the land of smiles!
Ok, friends, the following adventure has been the top of our trip, the most exciting moment ever. Have you ever hugged a tiger?? I mean, a REAL, BIG, ROARING TIGER?? Well, I did. And it's so moving, so special that after this experience, you just love nature, people, yourself, and everything. You just love the whole world.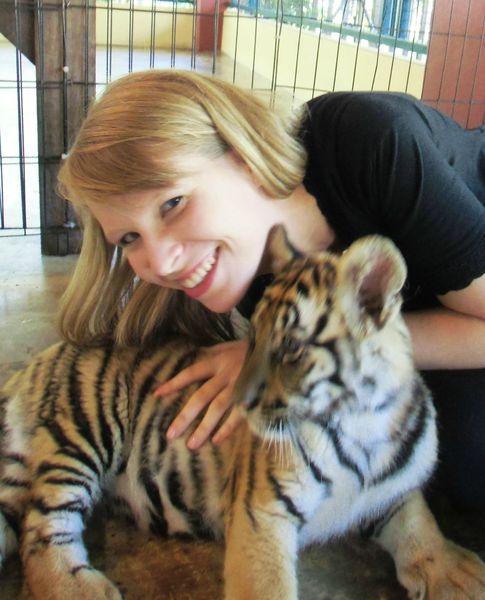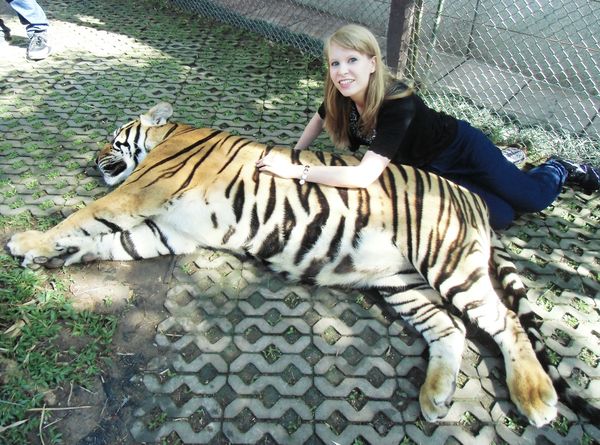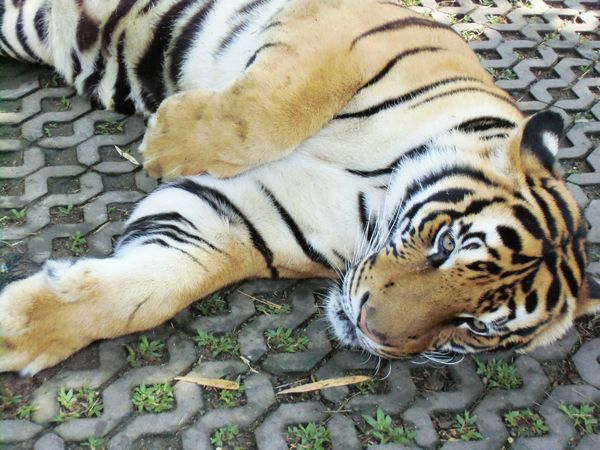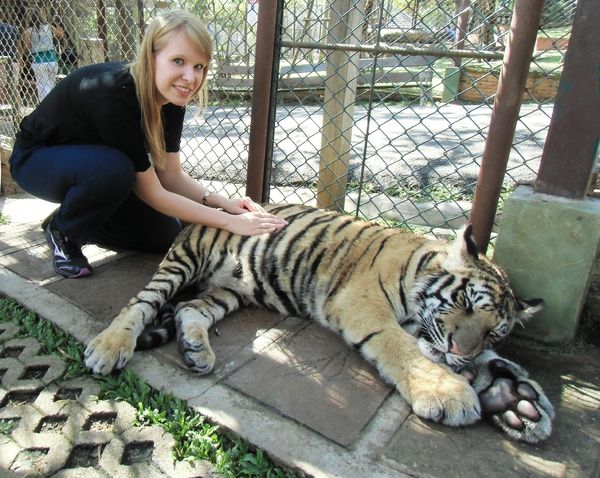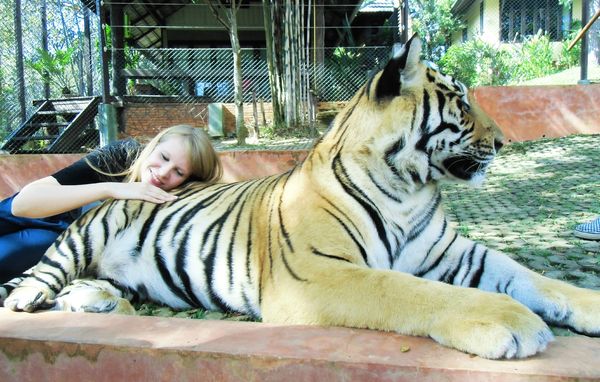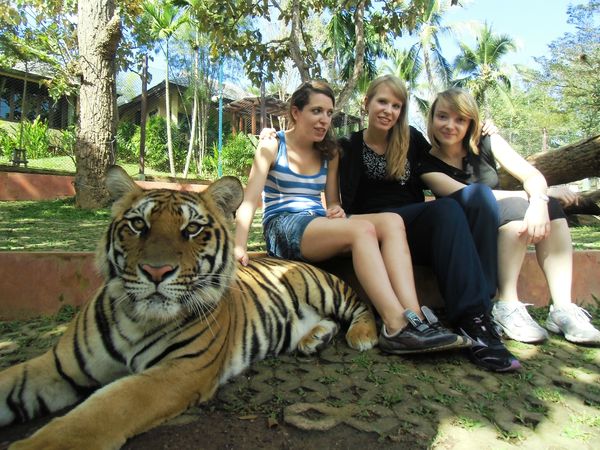 Aaaaaaw. I know.
It's not over yet! "Absolute trip to Thailand – Part 3: Koh Samui" will be following! Thank you for reading!