13.09.16
Pure shores and transparent waters, only three hours from Tokyo by speed boat... Welcome to Shikinejima! So beautiful and clean... The perfect week-end spot!
Blue, blue and blue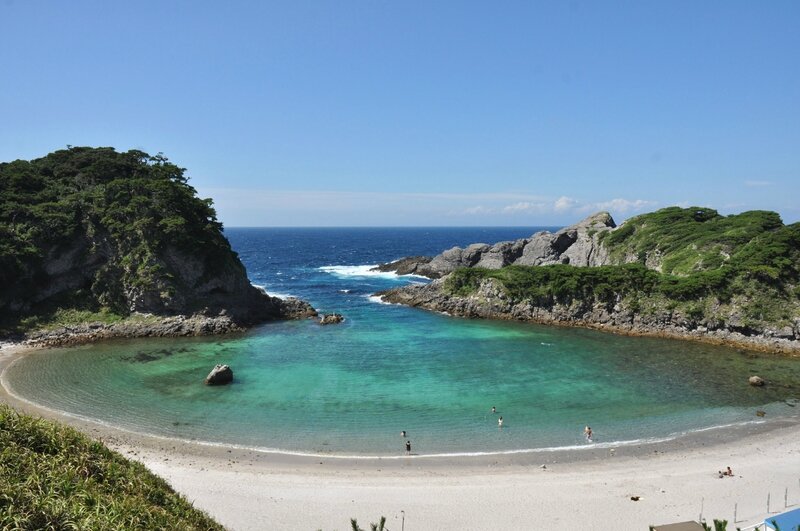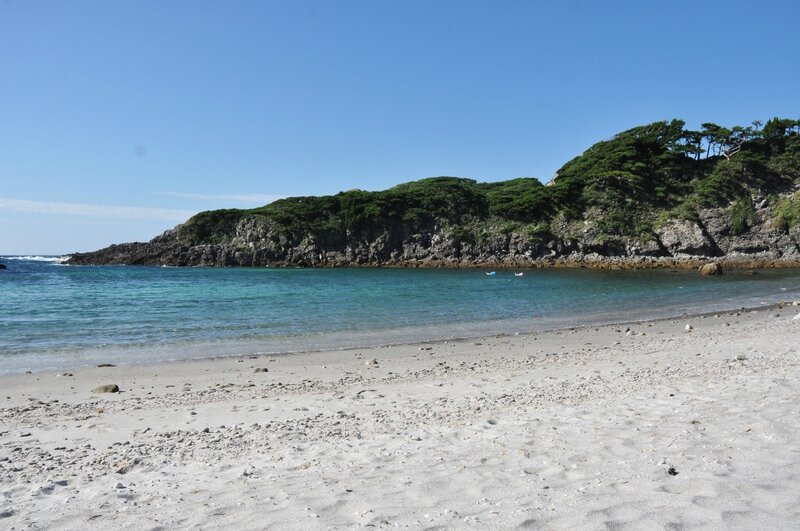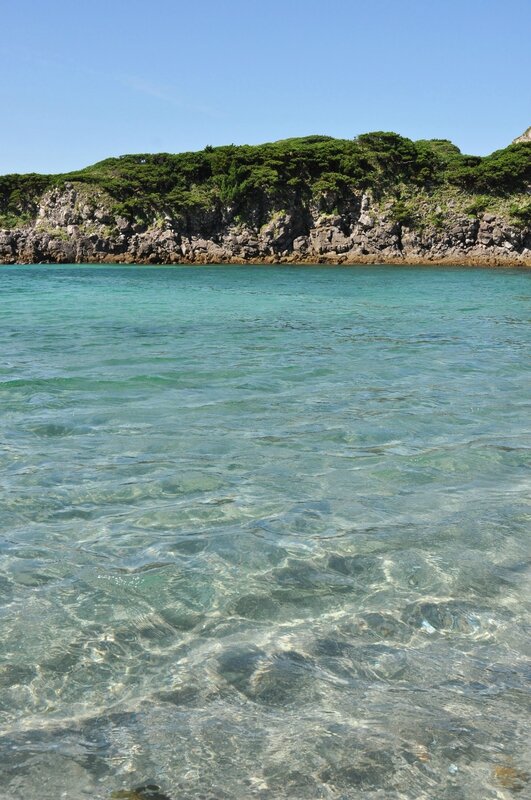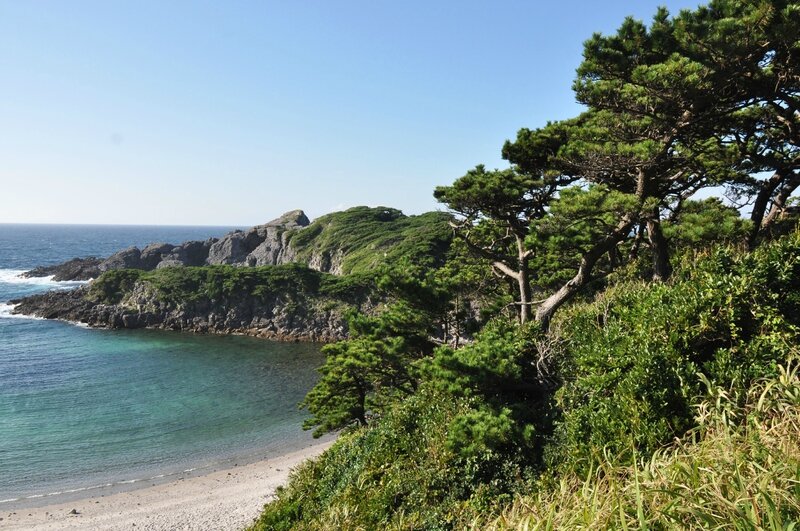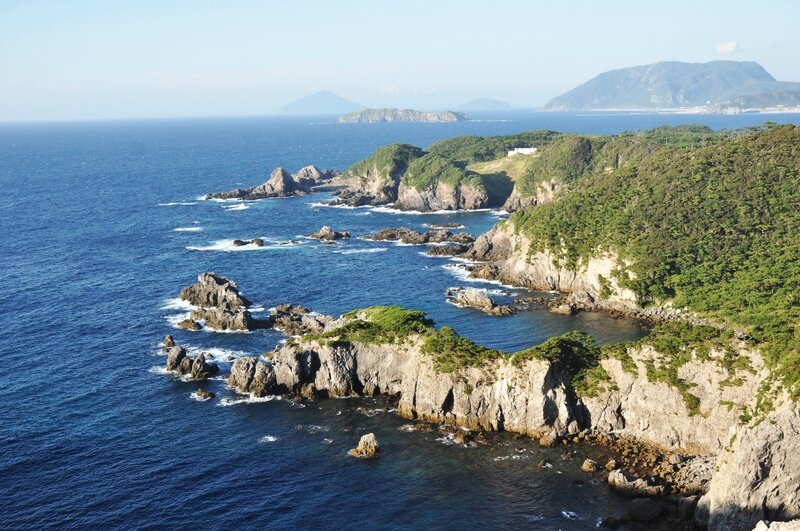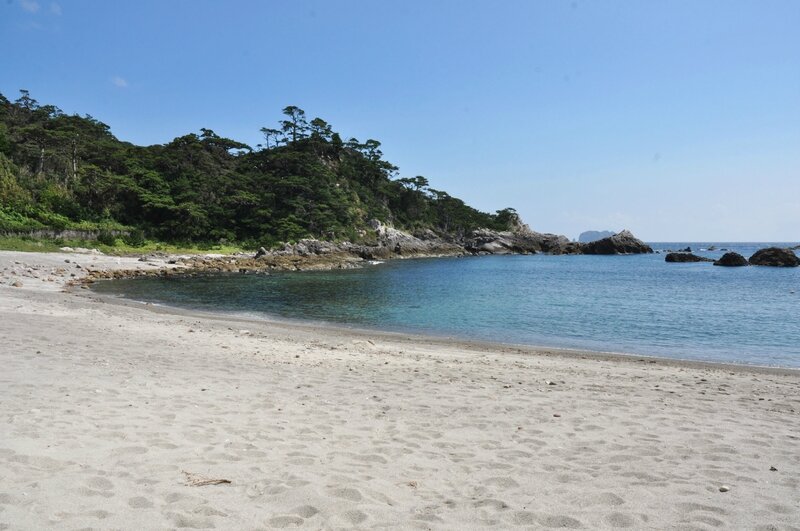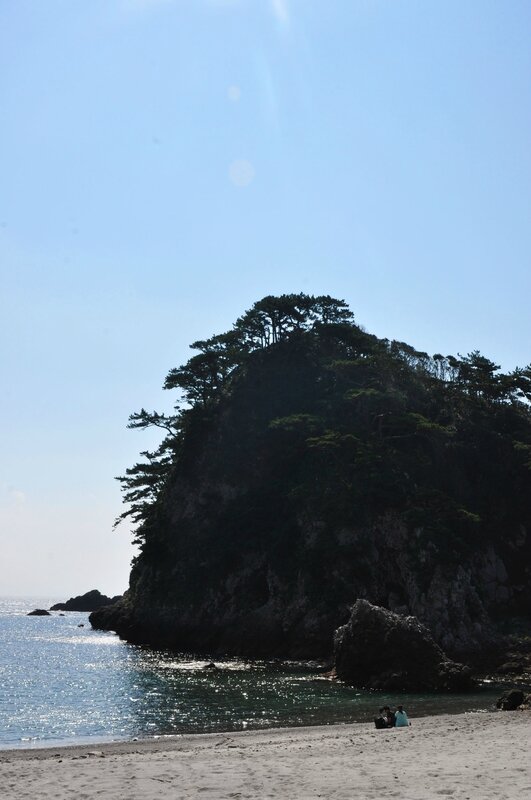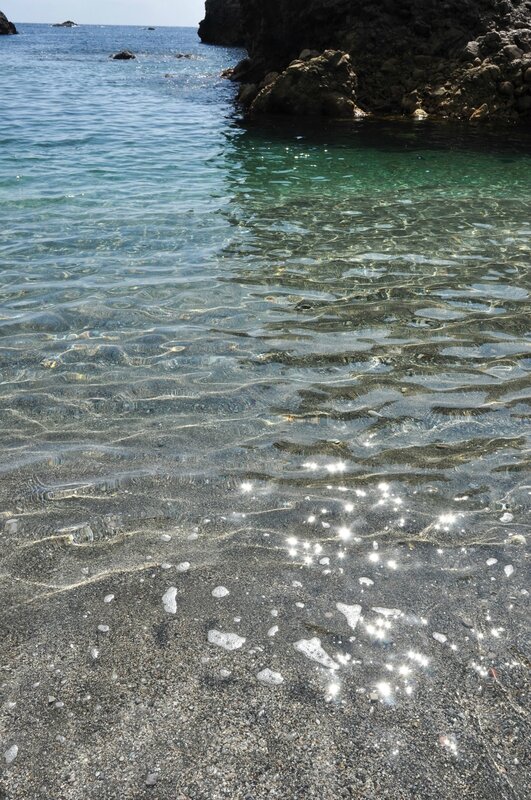 Open-air onsen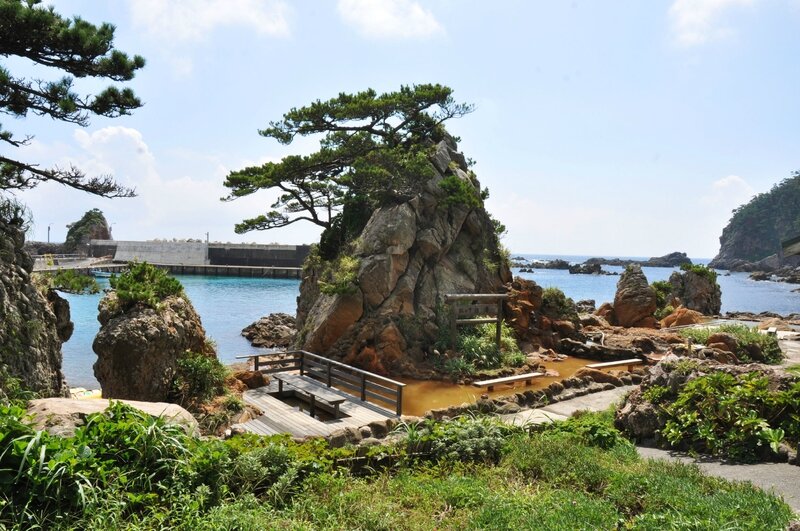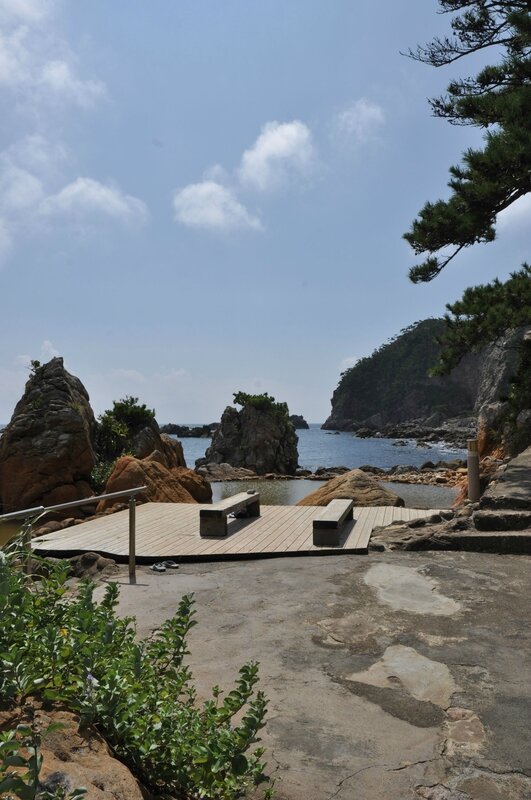 24.09.15
I am not done with Izu's magical places. Shuzenji is a gem for traditional atmospheres' lovers. As the town is a famous hot spring spot, people are walking the streets wearing yukata and old-style fans. Bamboos and red bridges, buddhist temples achieve to make you feel like time-travelling.
Breathtaking beauty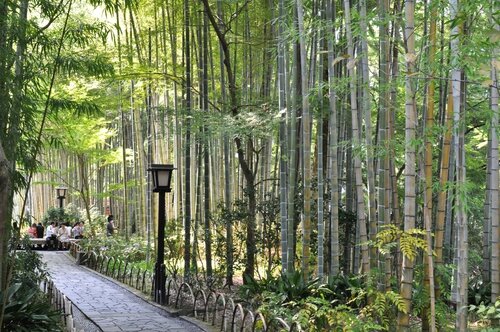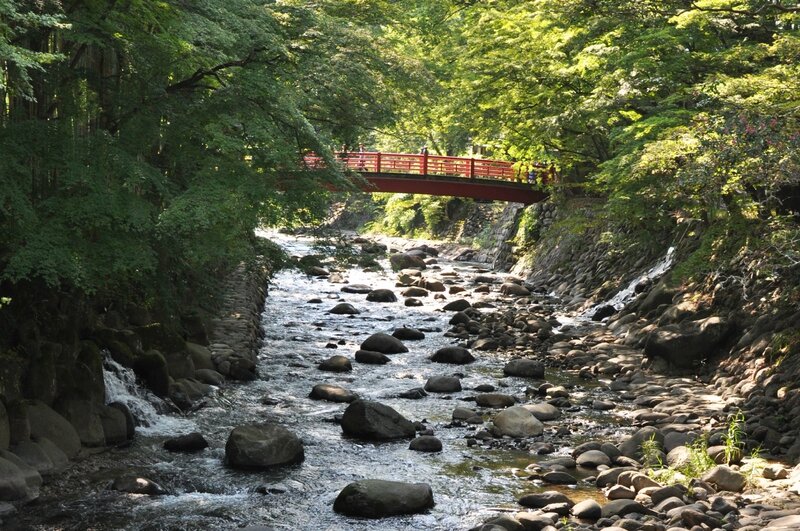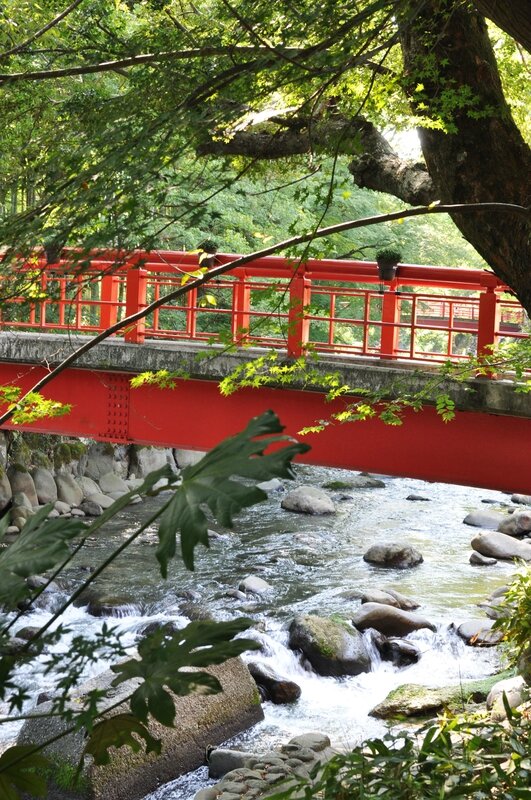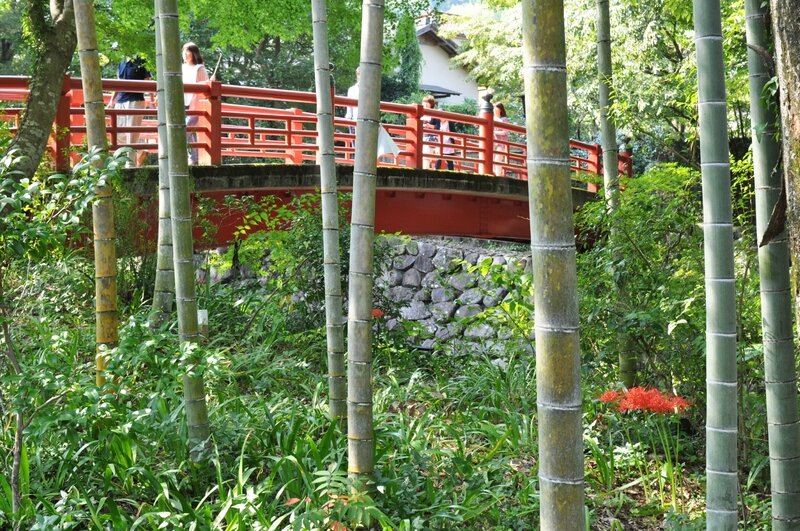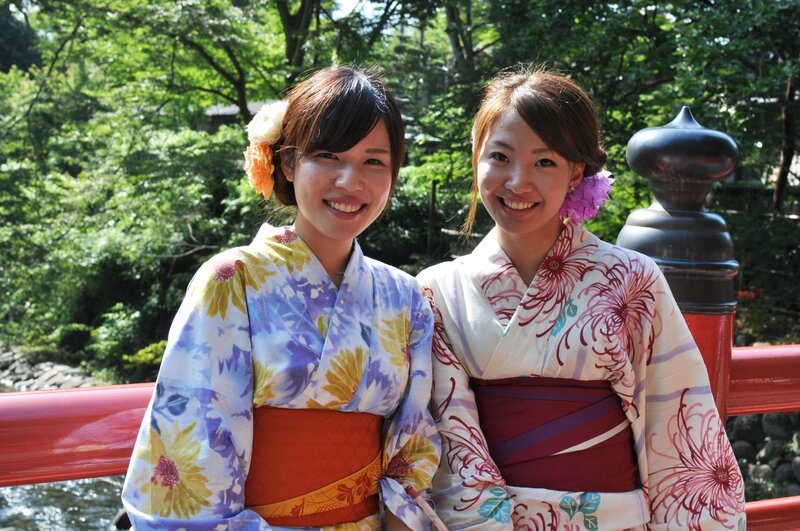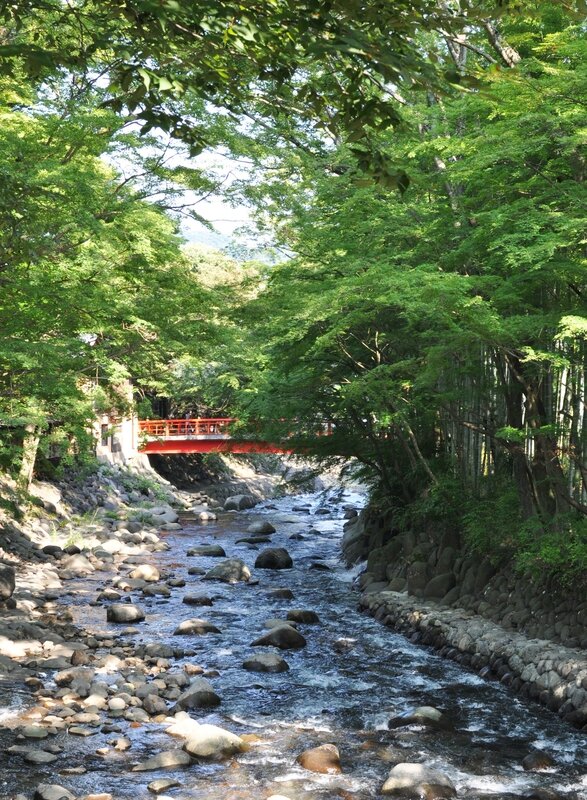 By the way, what do you eat in Izu after seing all these beautiful stuff ? Seafood, fish and Kawazu made wasabi ice-cream !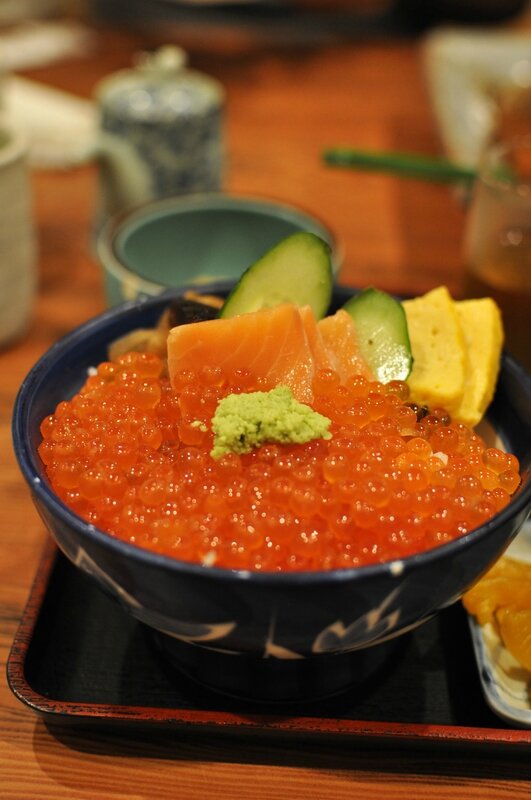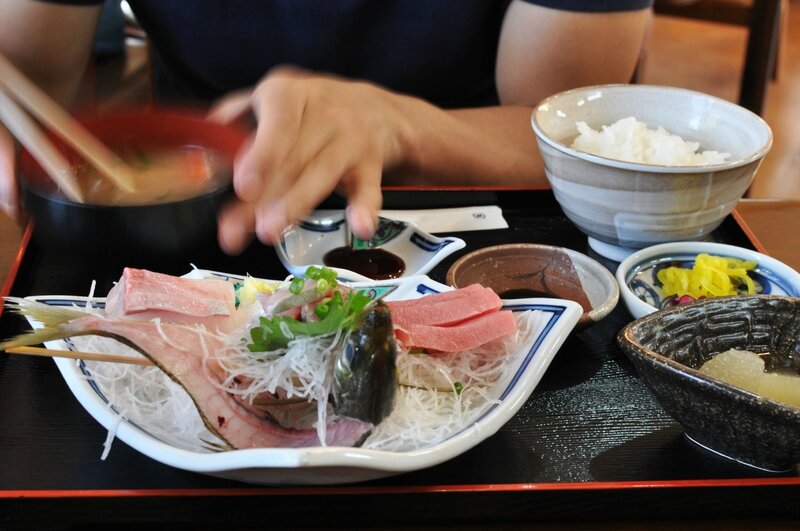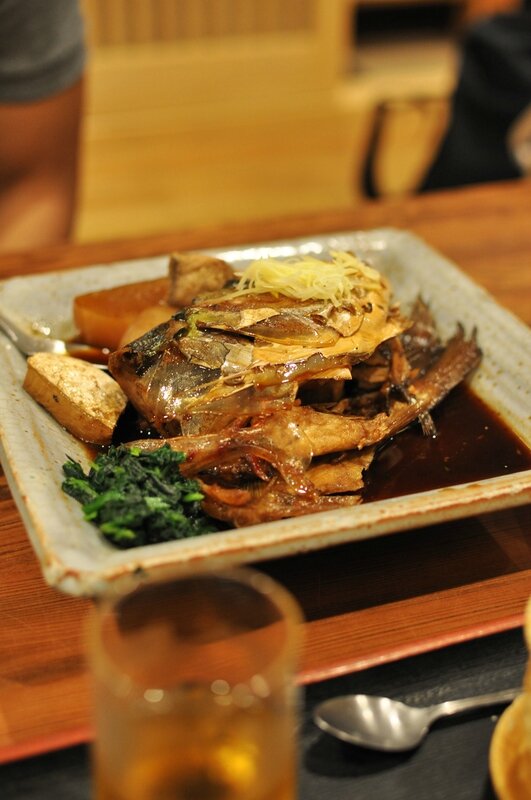 Go and visit the Izu Peninsula, it is a really gorgeous places.
23.09.15
The Izu peninsula is one of the Tokyoites' favorite weekend destination. Atami, the entry spot of the area, is located only 40 minutes from Tokyo by Shinkansen. Then, you need to leave the world of fast and comfortable public transportation to enter the one of rare buses and slow-speed trains. But if you are patient enough to comply with long correspondances between two buses, wonderful landscapes are waiting for you in Izu, the perfect match of marine and mountain landscapes. Follow the sound of the drum played by "Izu no odoriko", the Izu Dancer, heroin of the famous novel by Kawabata!
Jogasaki Kaigan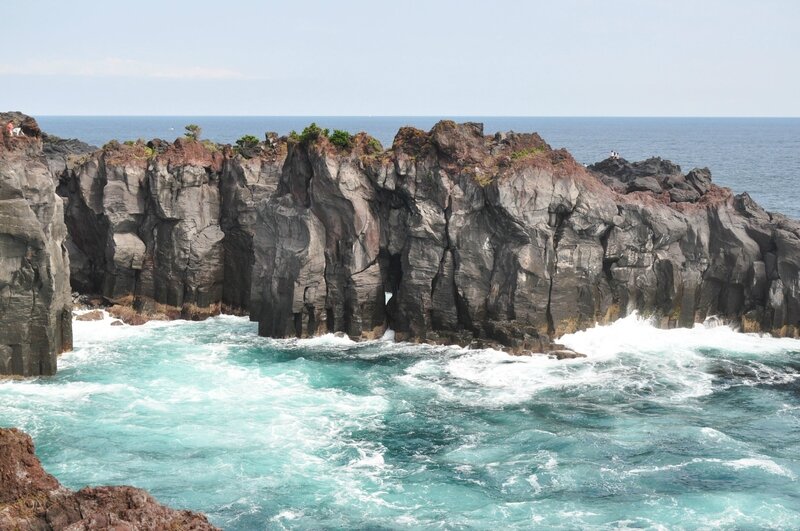 The Jogasaki coast is one of the most beautiful sea view in Japan. Accidented cliffs, pine trees, blue and white waves... Can you dream of a more "Japanese" landscape ? I fell like I am watching an old sumi-e painting...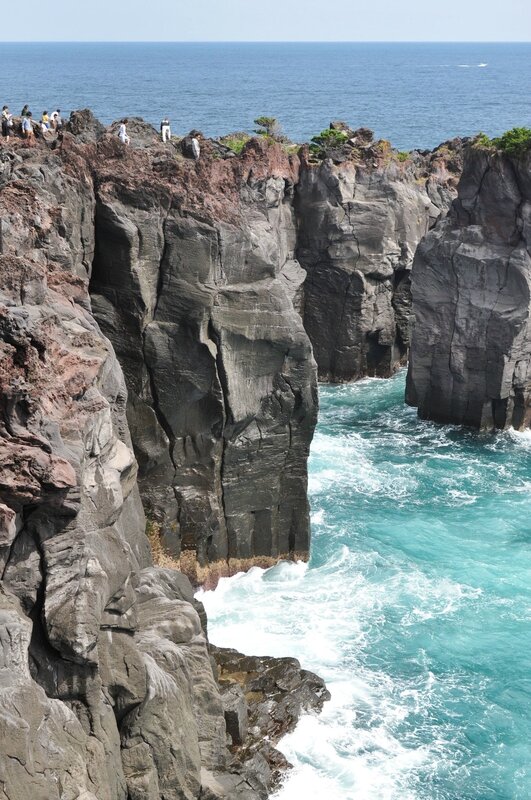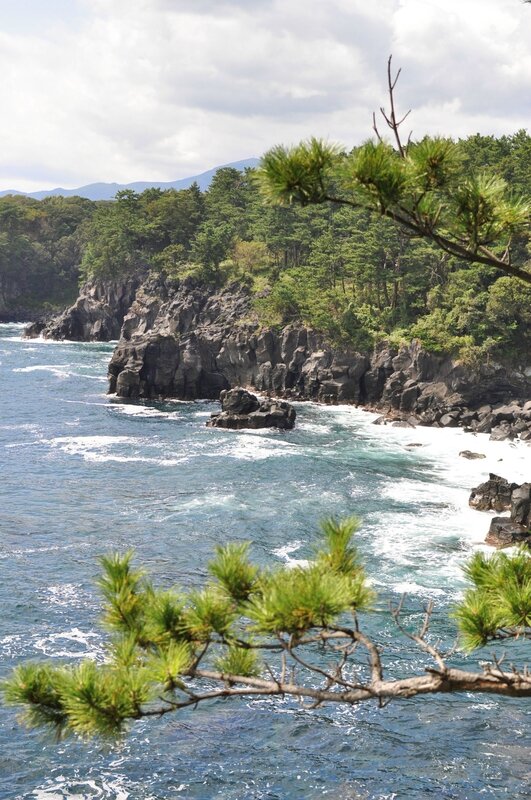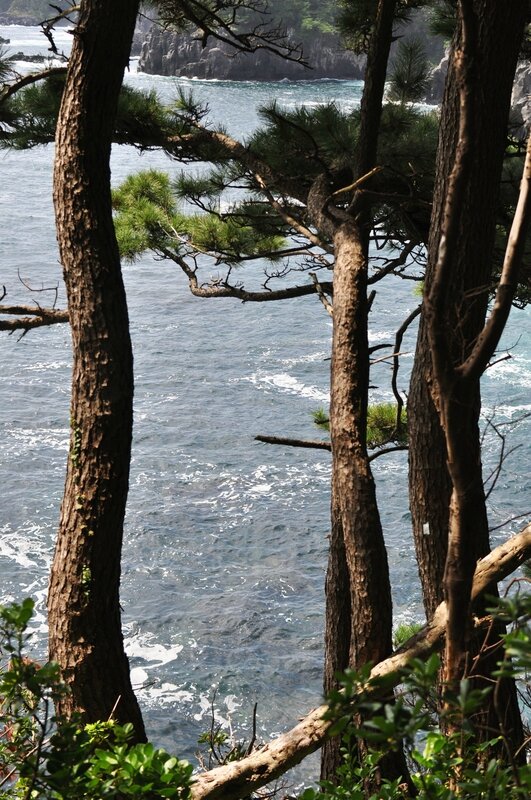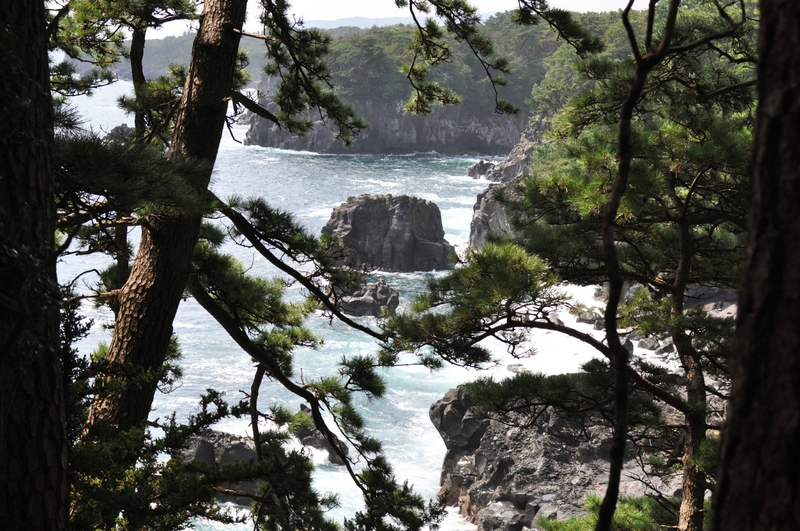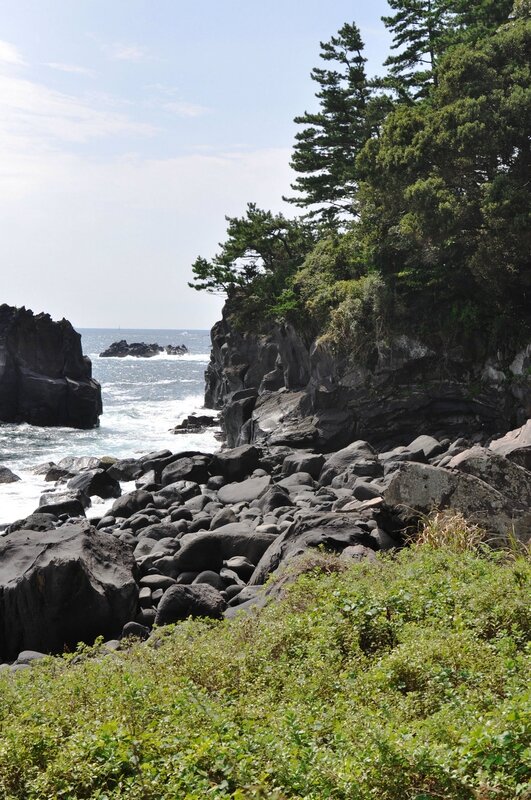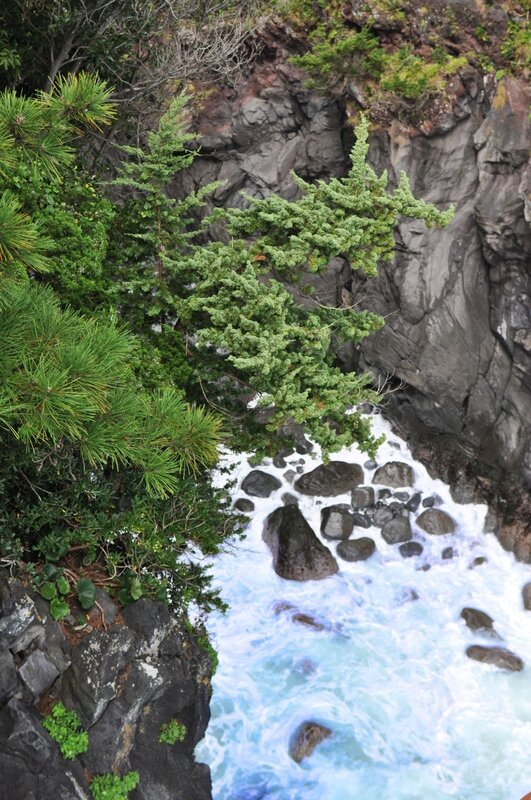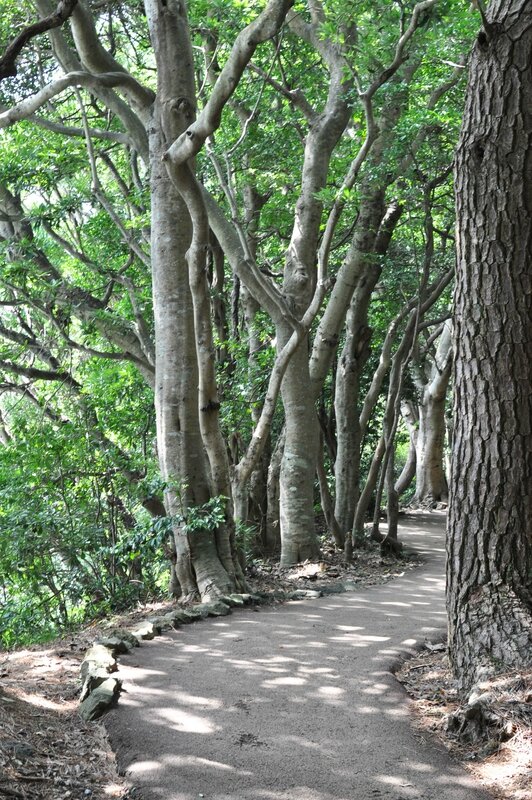 Omuro yama
Mount Omuro is an extincted volcano, round like rice bowl covered with green grass. You can walk around its crater and admire Izu Peninsula from North to South, to North again.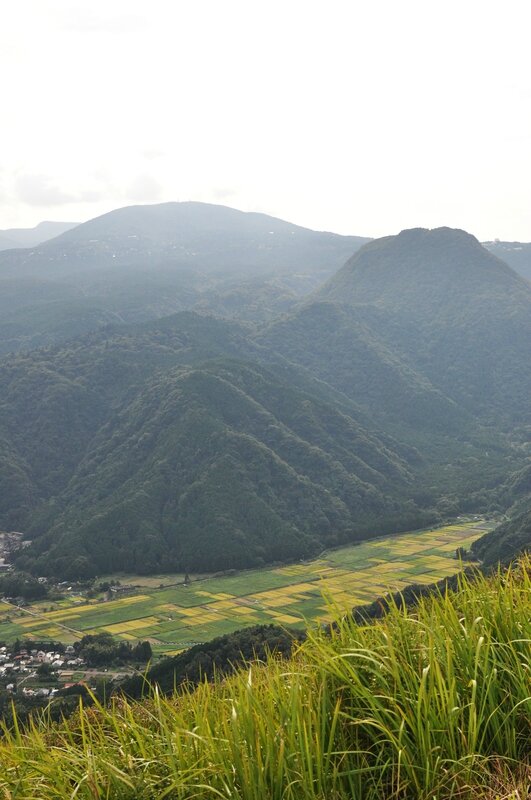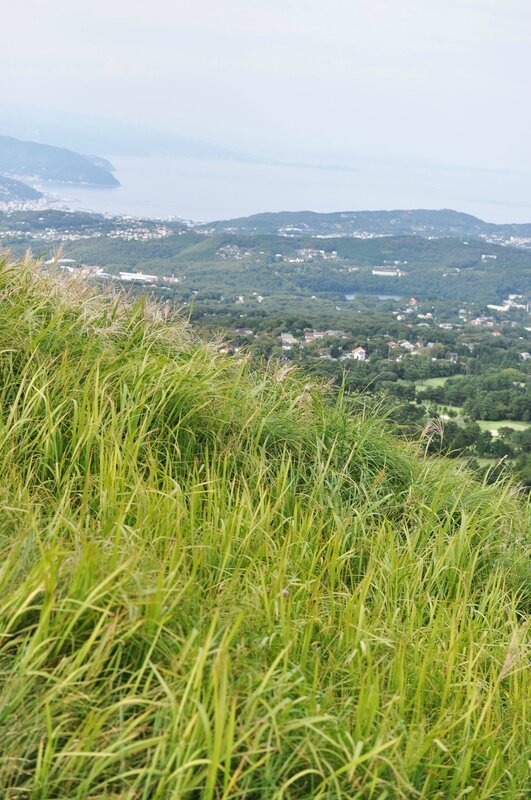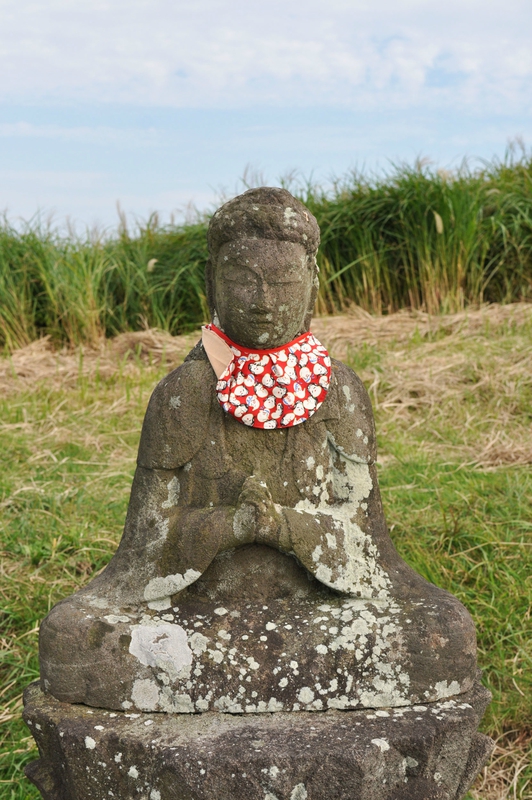 Kawazu Nanadaru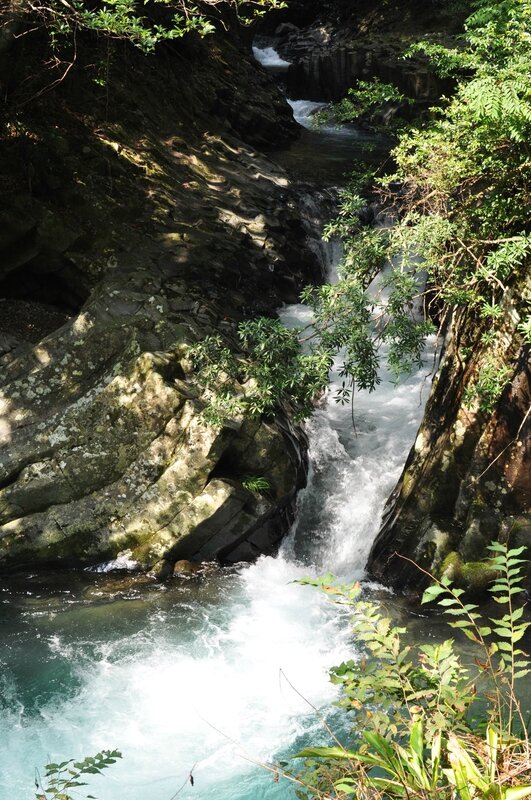 The Seven Falls of Kawazu is one of the most enchanting places I have visited in Japan. Imagine a pure, transparent river falling in seven dreamy cascads, surrounded by giant rocks and trees... It is so gorgeous you actually hear some music in the air.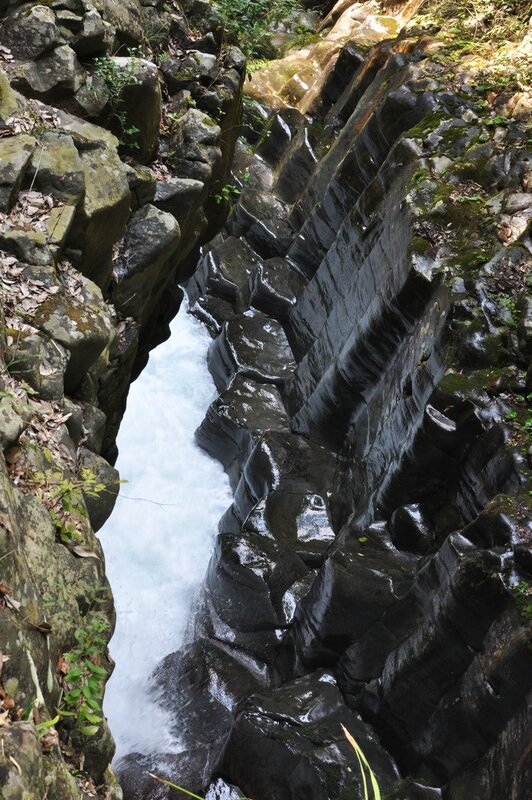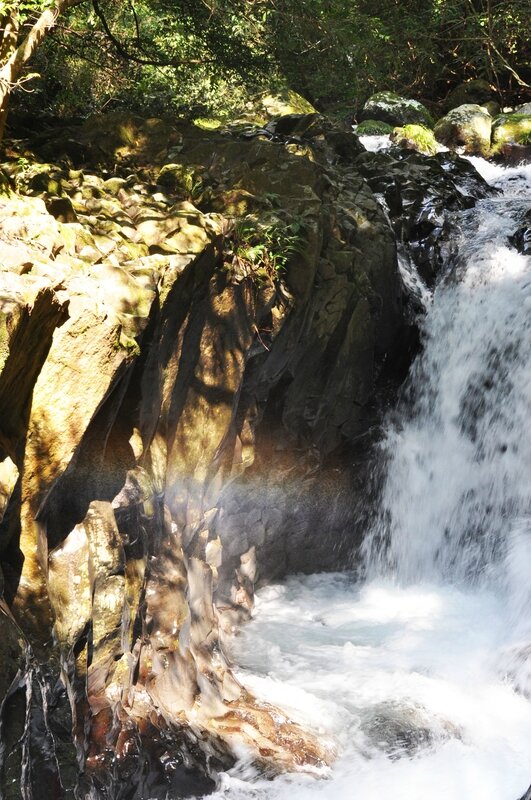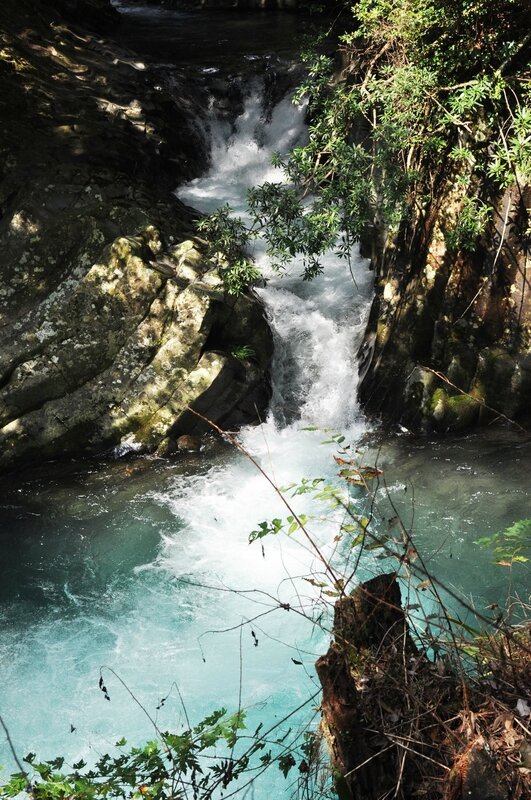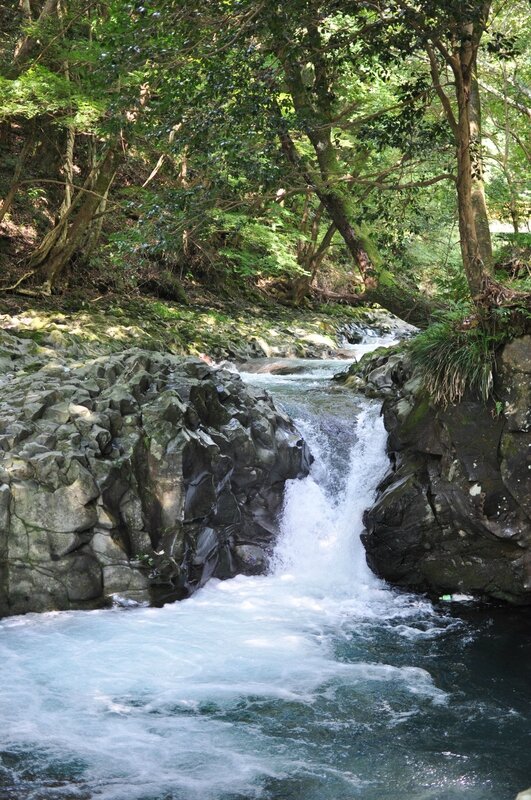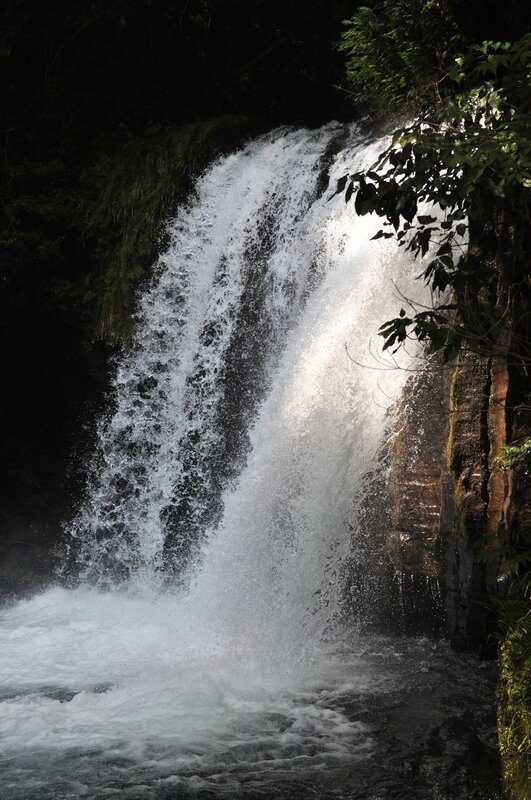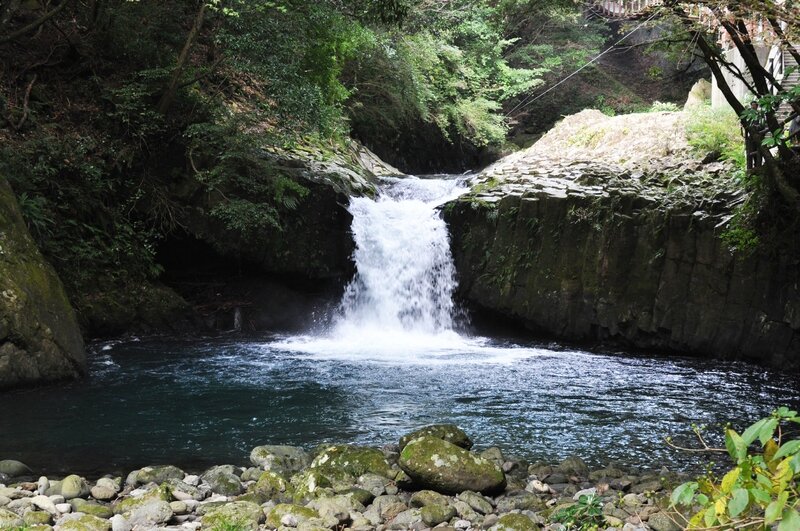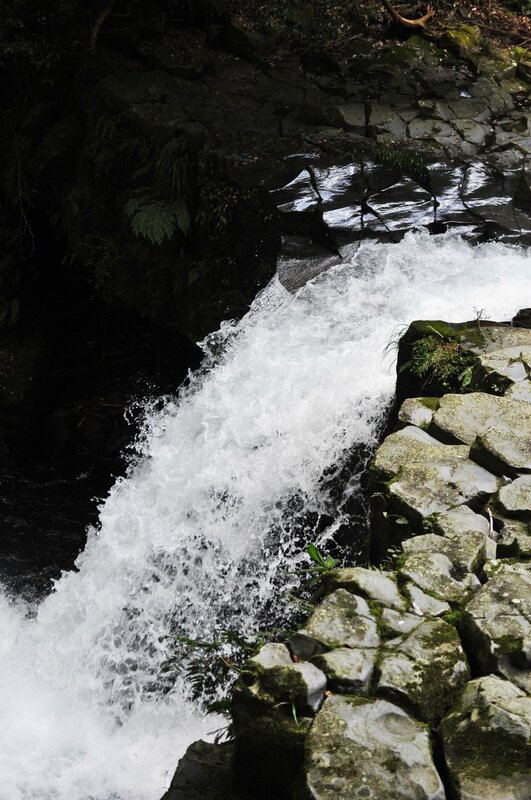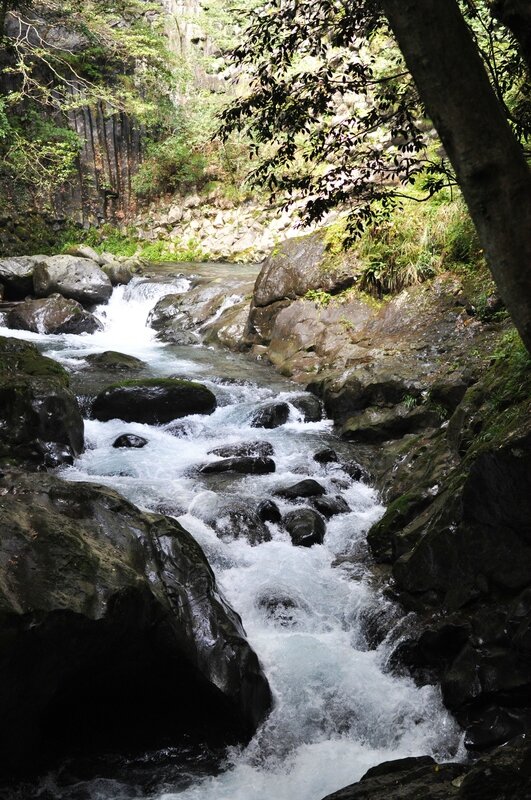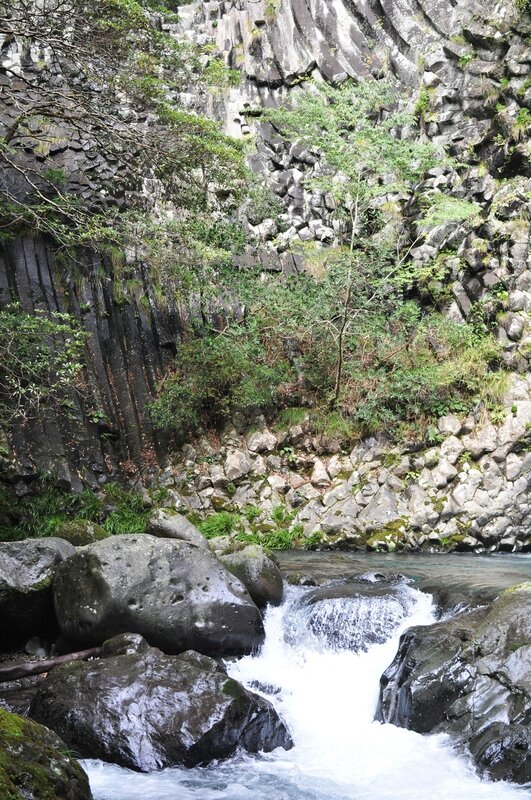 Meet the real Odoriko! The Izu Dancer is for me a very Japanese story, which means that at the end, nothing happens. The protagonist, a student from Tokyo, falls in love for a young dancer in izu, follows her like a stalker, befriends a young man of her group just to get a chance to keep her in sight, finally realizes that she is much younger than expected, and gives up his romantic plans. Love 0, contemplation 1. Not really my cup of tea in terms of plot, but Kawabata's unique style is powerful enough to make you like any kind of stories. Even upsetting ones.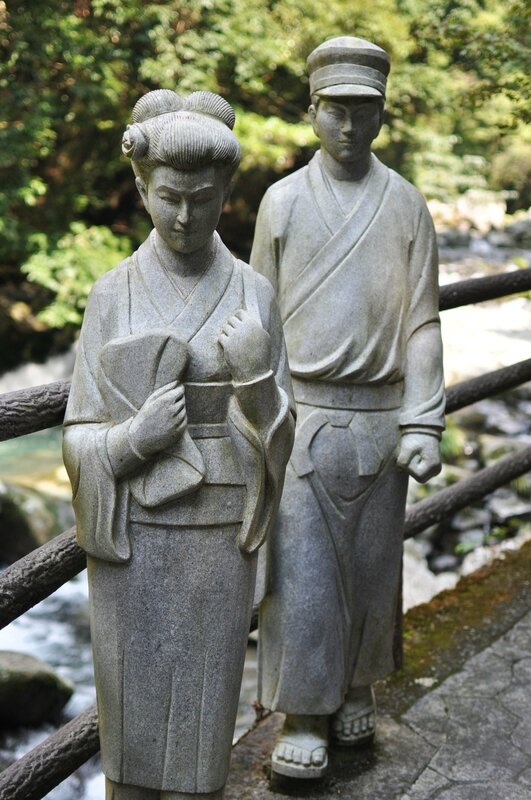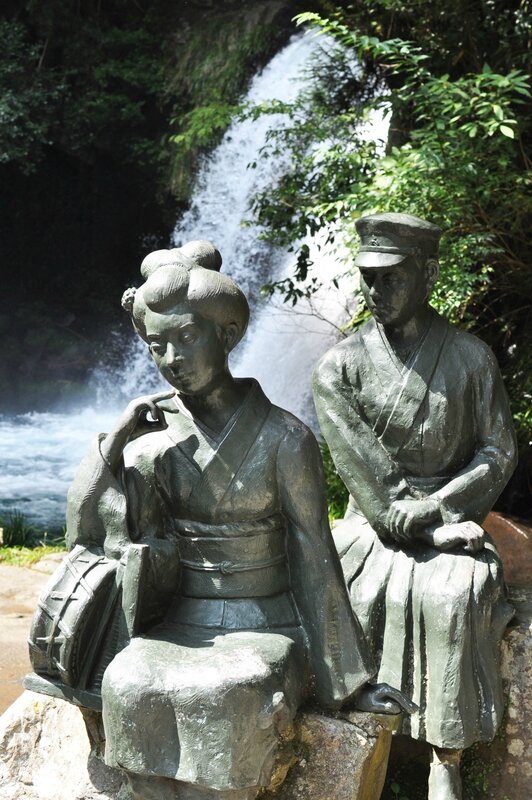 Suspended bridge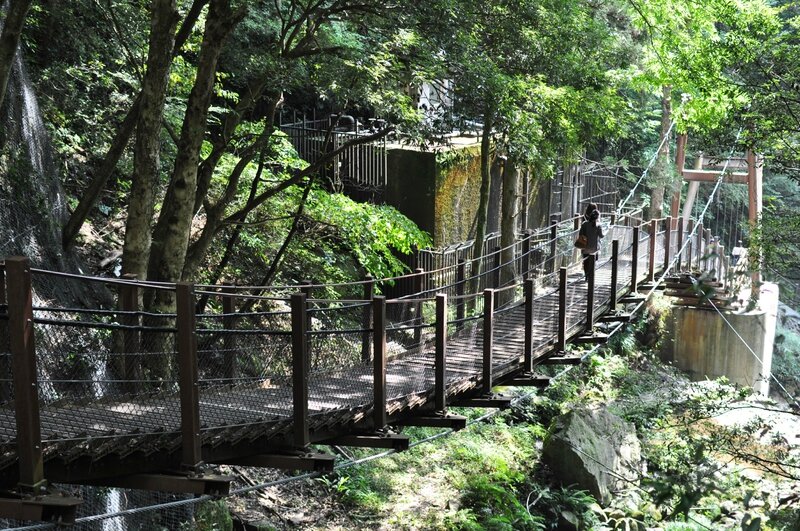 The small towns of Izu are quiet, resort-type villages with nice little villas and traditional gardens. It is worth to go and see to rest your eyes and heart during the silver week.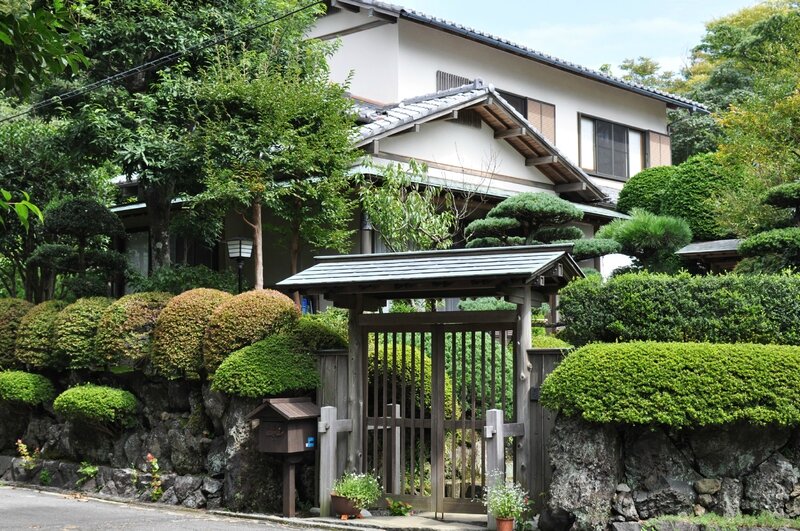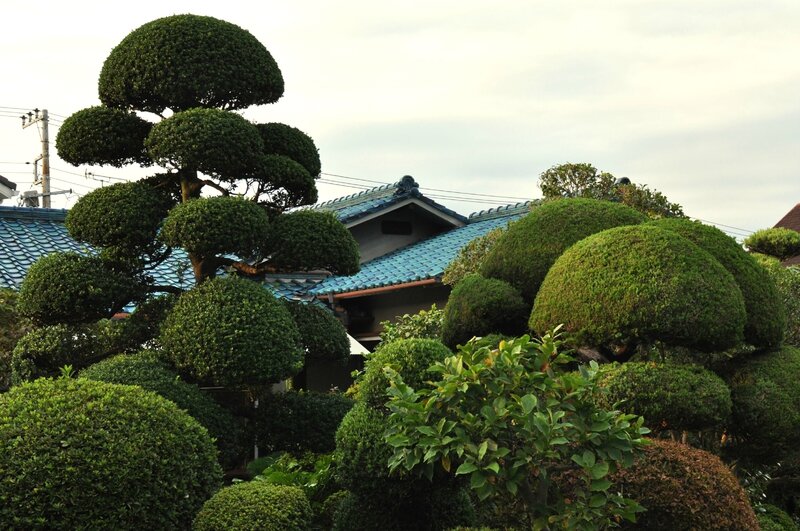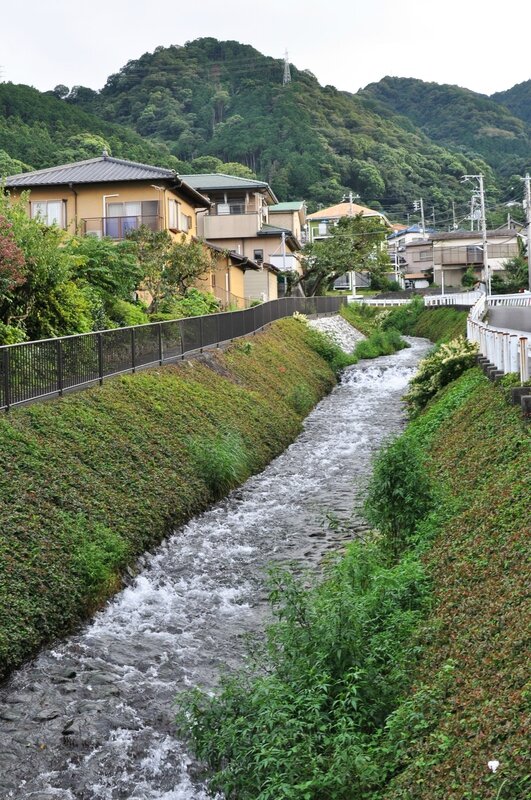 More pictures from the Izu Peninsula, coming soon !
08.08.15
It's not a surprise : in August, one should admire the Japanese fireworks. This year, I was invited to watch the "fire flowers" from Edogawabashi park, in Eastern Tokyo. After the Atami fireworks on the sea, and, the Nagano fireworks in the mountains, let's contemplate the beauty of hanabi above the trees !
I'm your fire, your desire