24.11.14
Thirty years old in the best age.
When you were twenty, you were ignorant and insecure. You didn't know the first thing about yourself and what could possibly make you happy. You were stuck in wrong relationship, spending way too much energy on unimportant things, and forbidding yourself to dream big. You were pennyless and lost, but pretending to be strong. Youth is not this golden age the media massively say it is.
So you made your way through the tricky 20's and here you stand, in your glorious 30's. You're achieving your dreams. Or you just realized that some dreams were not worth coming true. You gave up the funny idea to try to make people around happy; now you prefer thinking that you need to make yourself happy first, and that people who really care about you will be happy to see you happy. You still cry sometimes but now you know that there's no need to pretend : you are strong and victorious, whatever it seems to be.
Growing old is a privilege many people couldn't and still can't afford. It's not given to everyone to learn about yourself, to finally appreciate yourself, to be thanksful to live a real life. There is no better reason to celebrate.
We are the 30's (just a few pictures)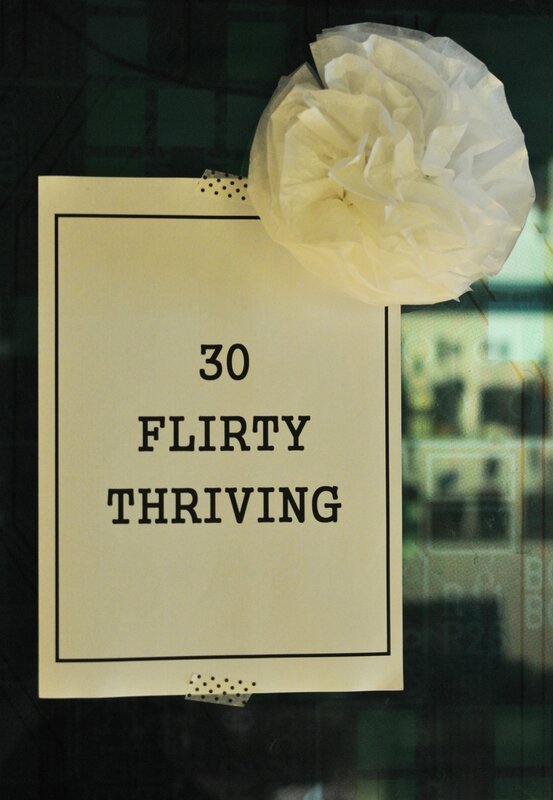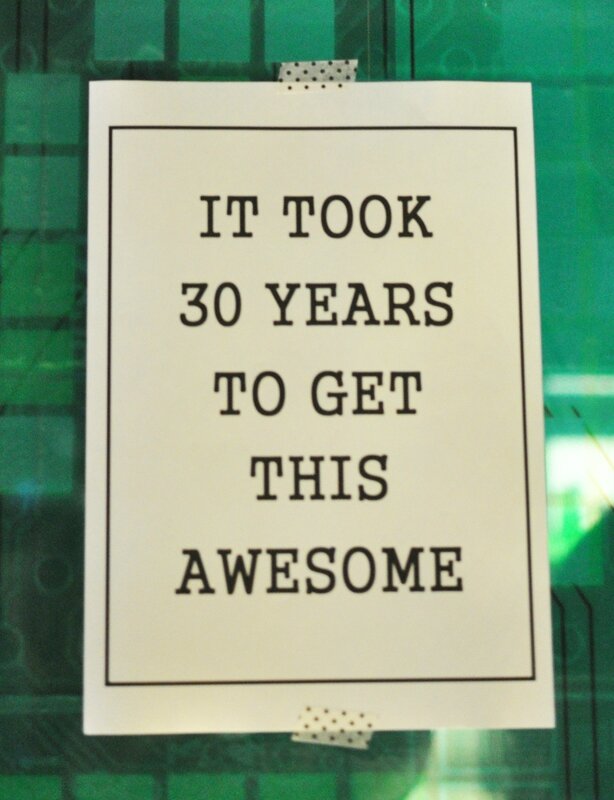 The birthday girls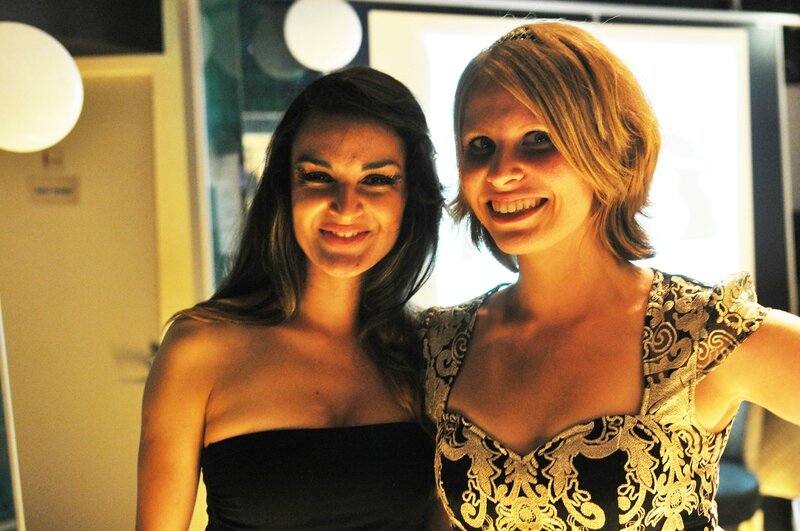 Our amazing guests in black-and-white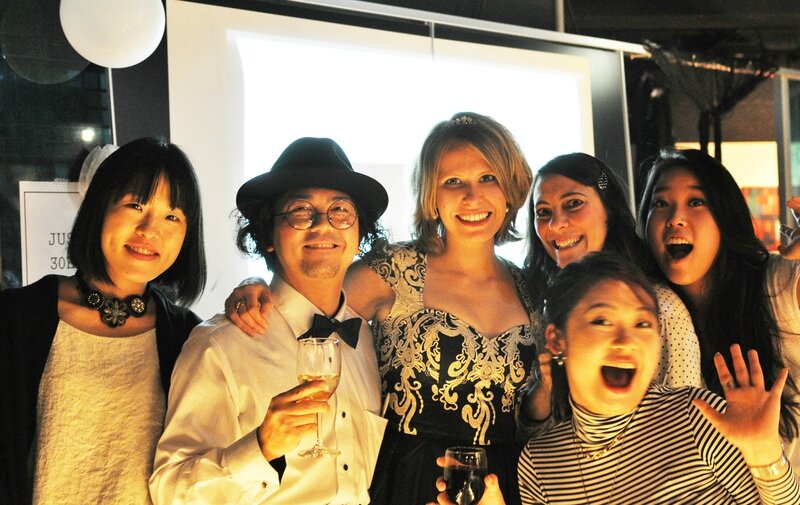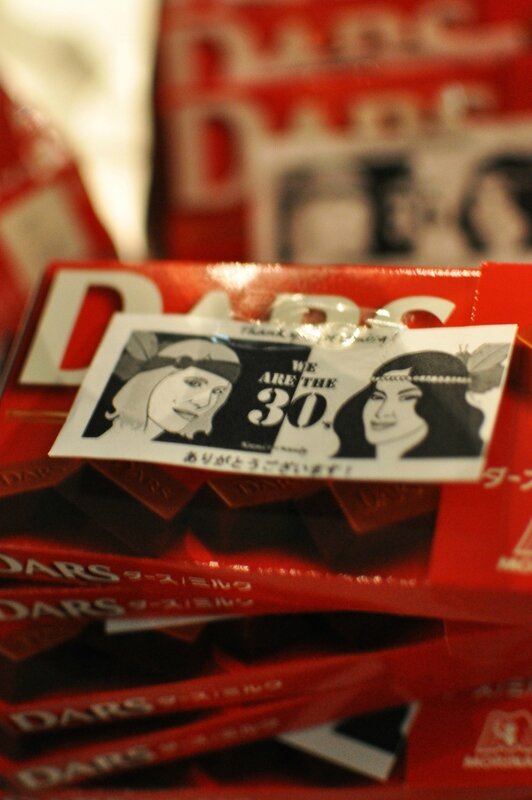 Let's be passionately 30 years old. Let's make the next 30 years the most extraordinary. Let's be 30 years old for all the people who couldn't.
25.10.14
Sometimes your friends get married. And sometimes you decide that the best way to celebrate a bachelorett party is to fly to Lisbon. Mid-october and it felt like summer on the beach at Cascais. People were smiling, the old town was elegant, food was delicious, and three days were definitely not enough. Lisbon, the new place to go!
Augusta Street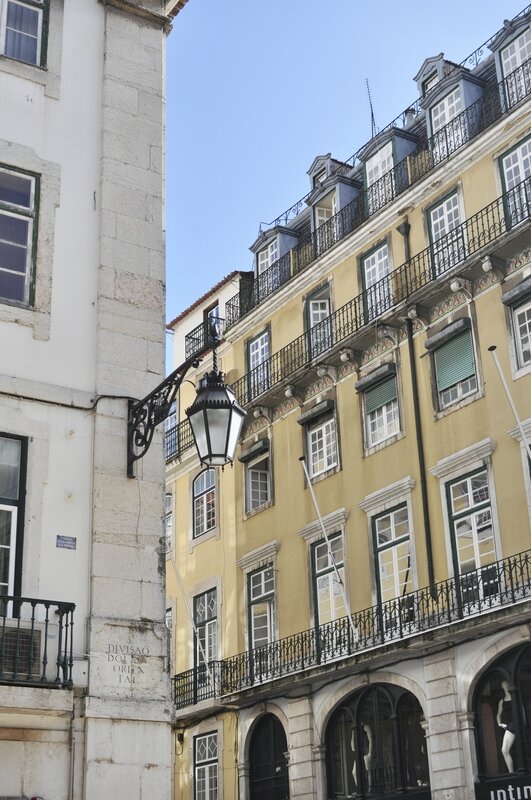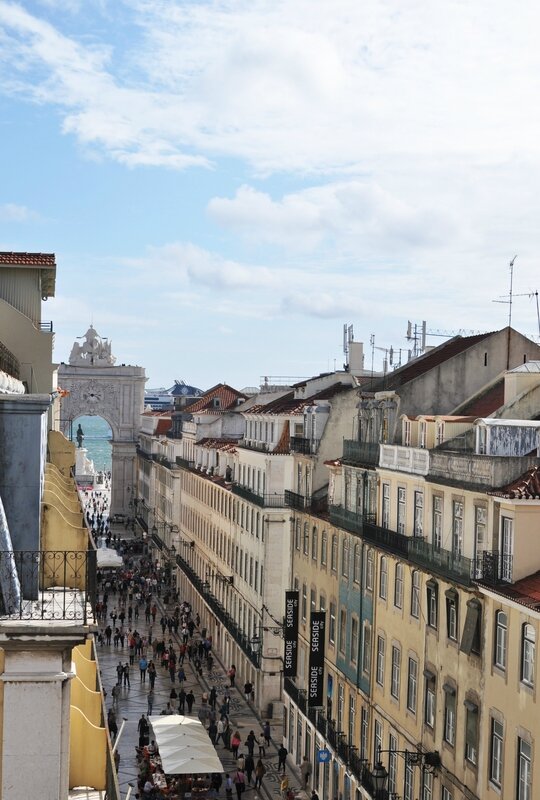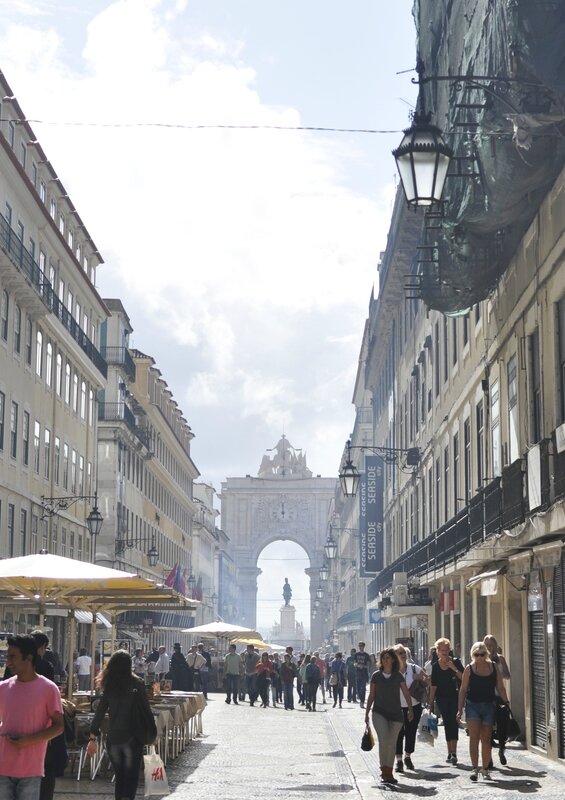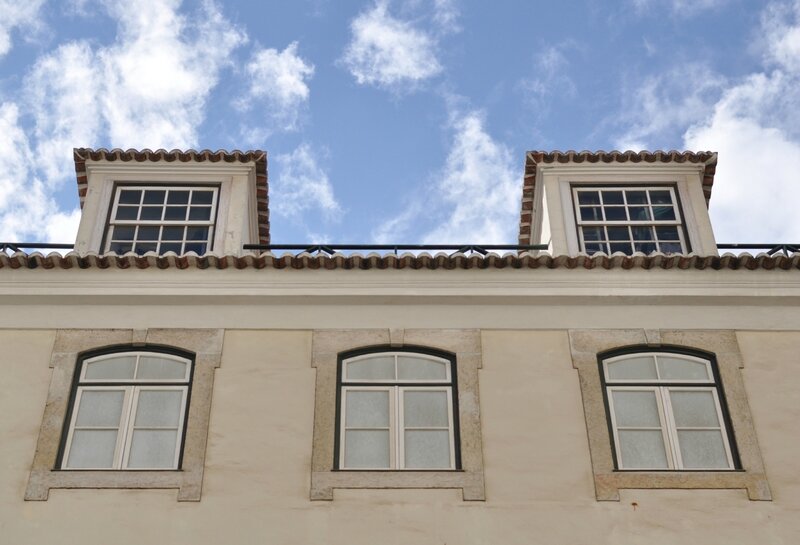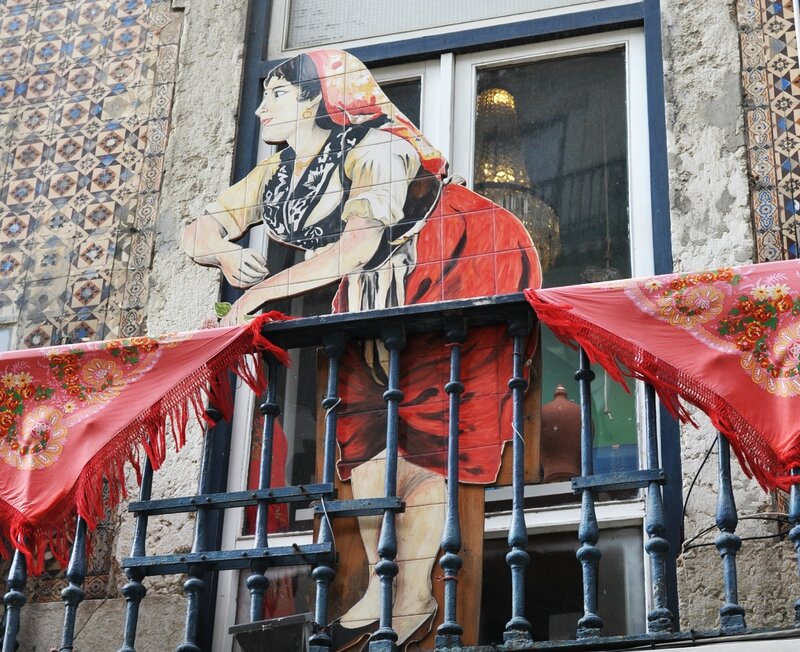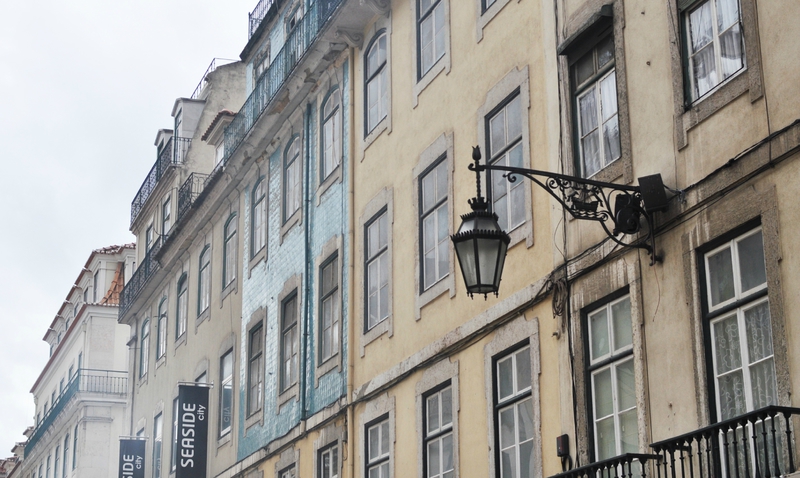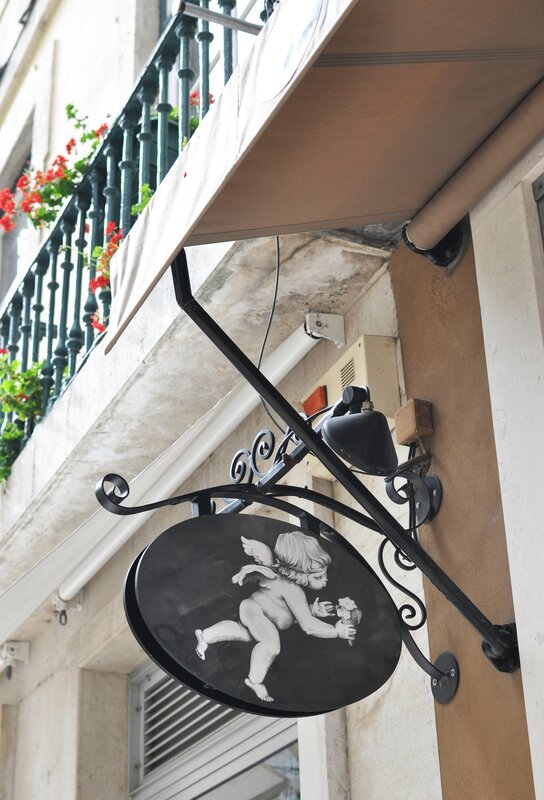 Rossio Square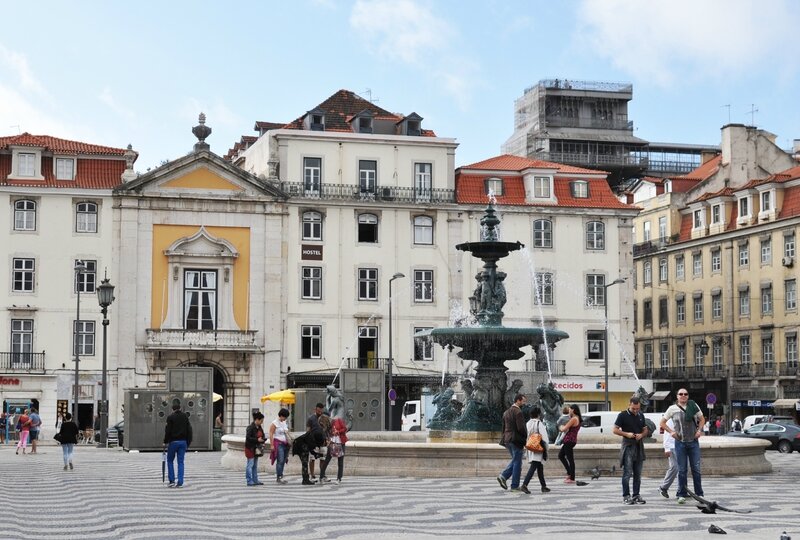 Commercio Square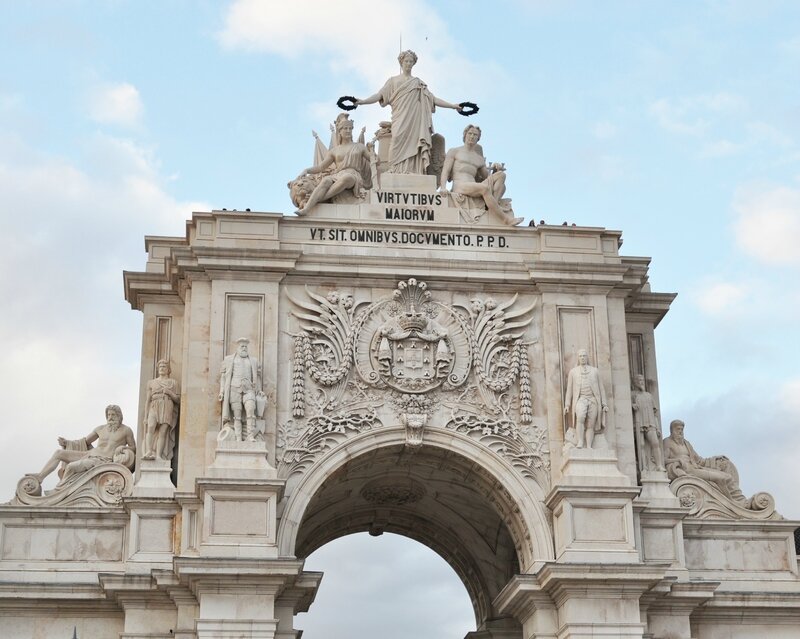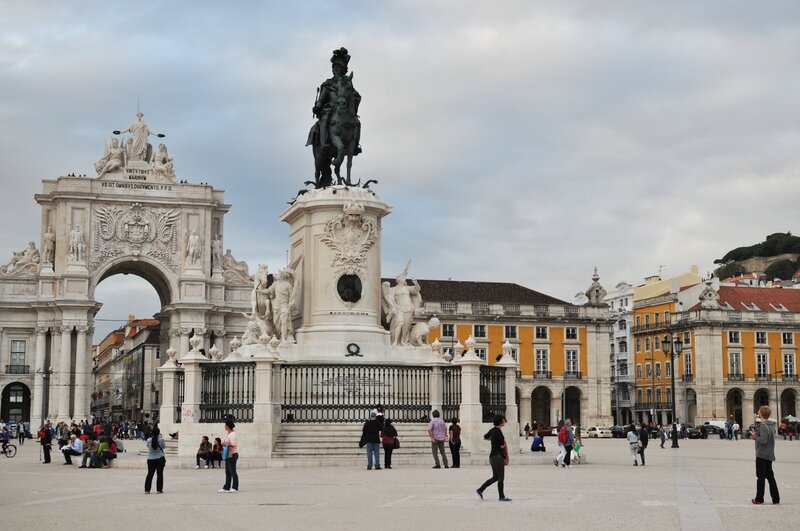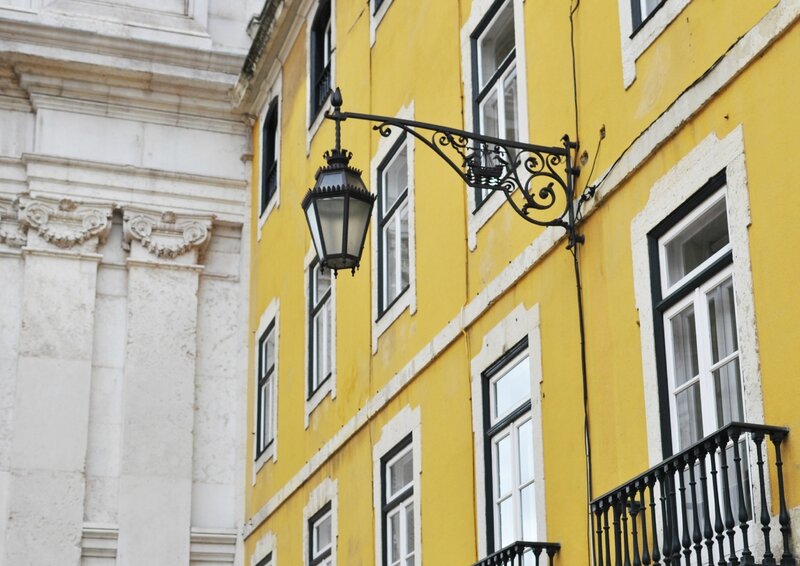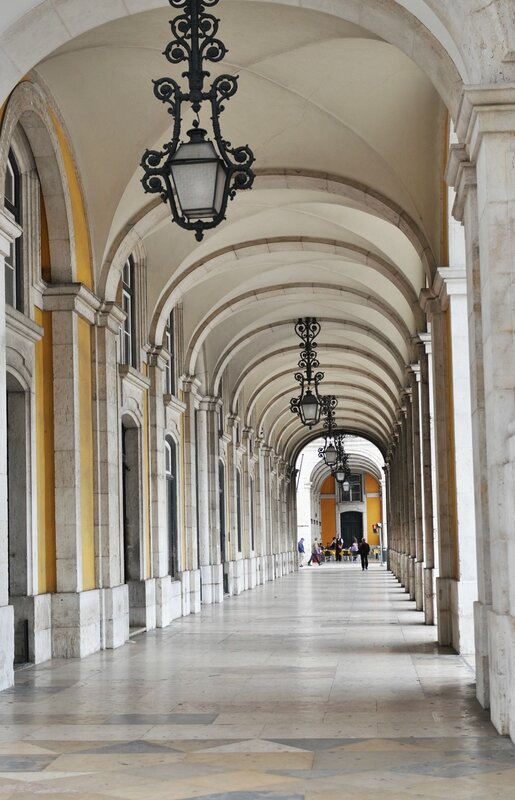 Lisbon tramways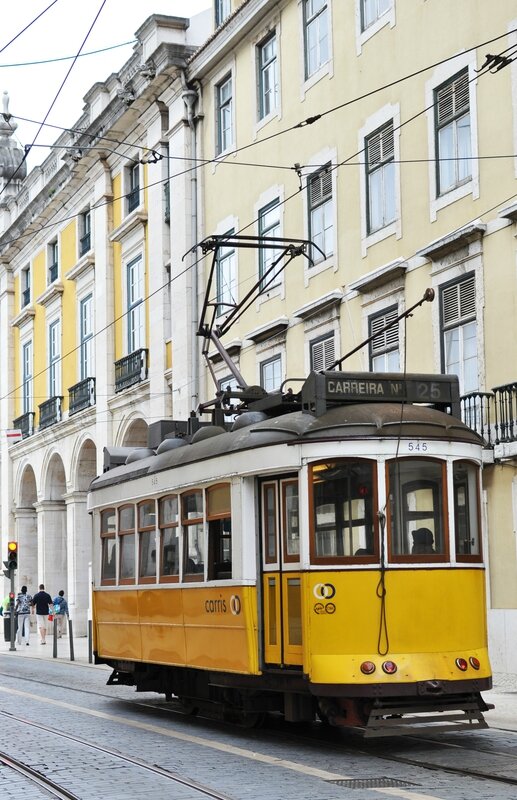 Jeronimo Monastery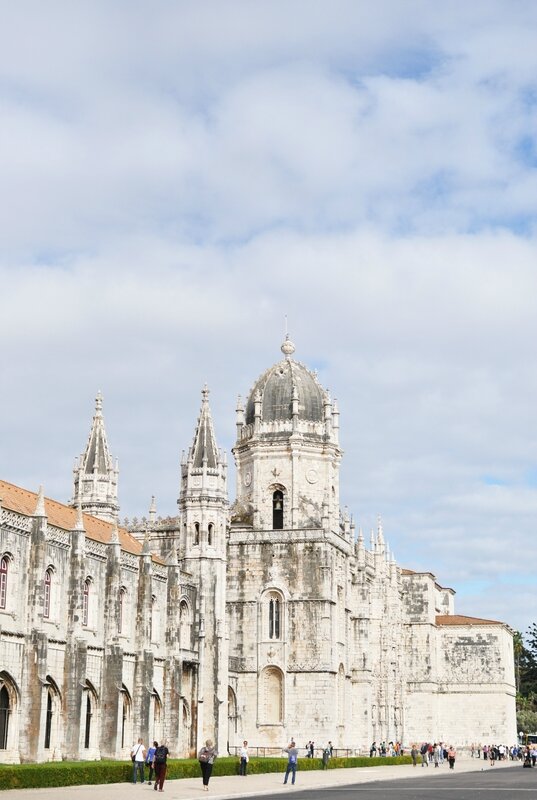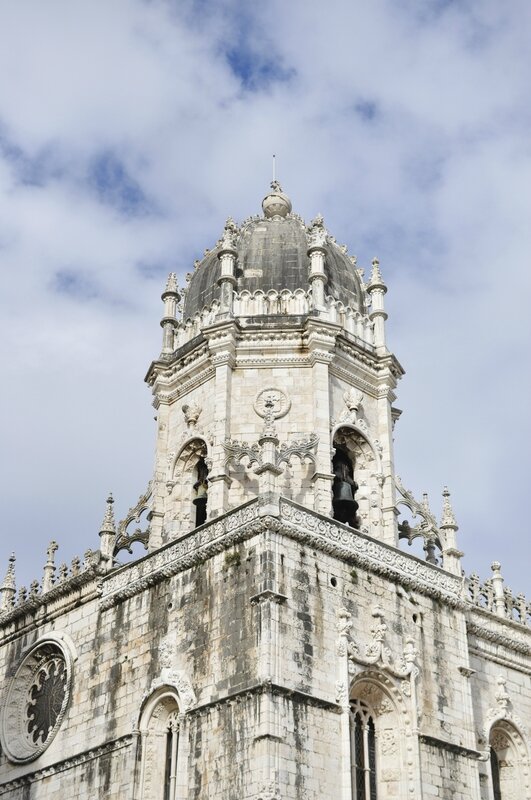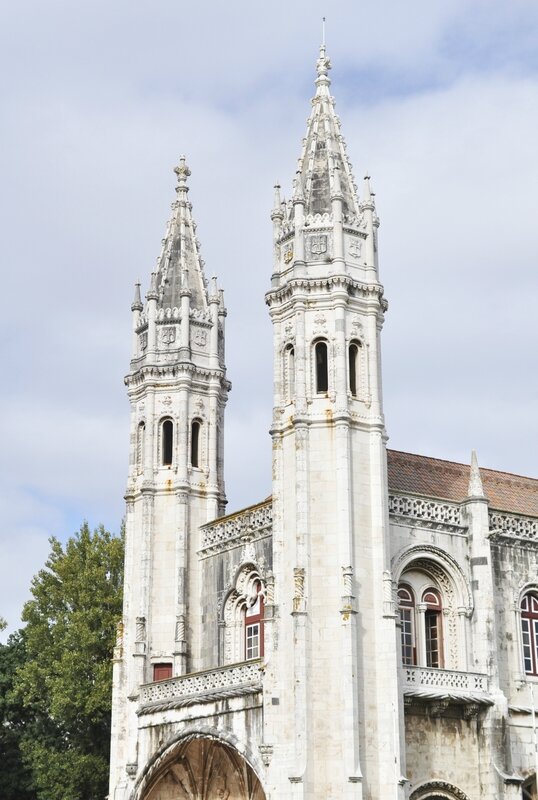 Belem Tower
Fernando Pessoa statue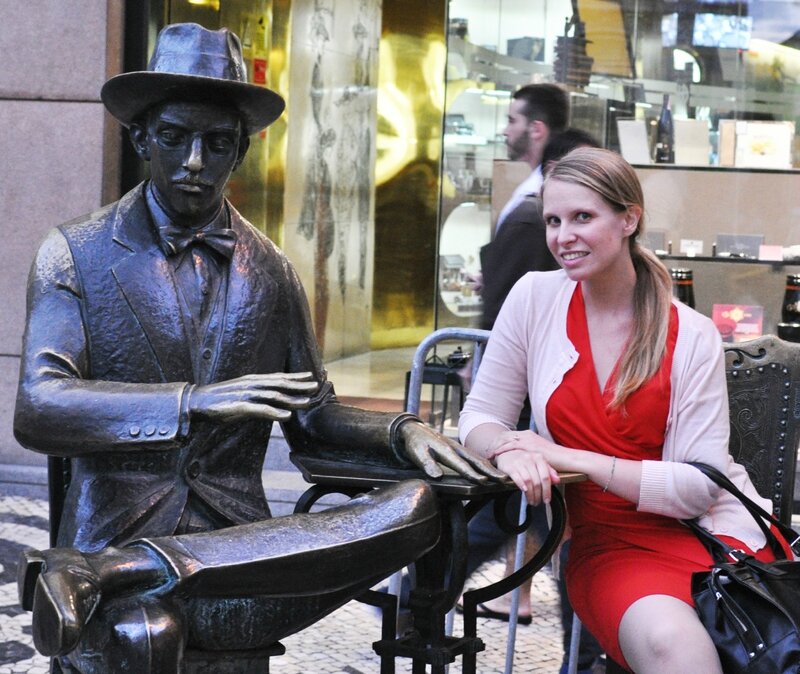 Cascais beach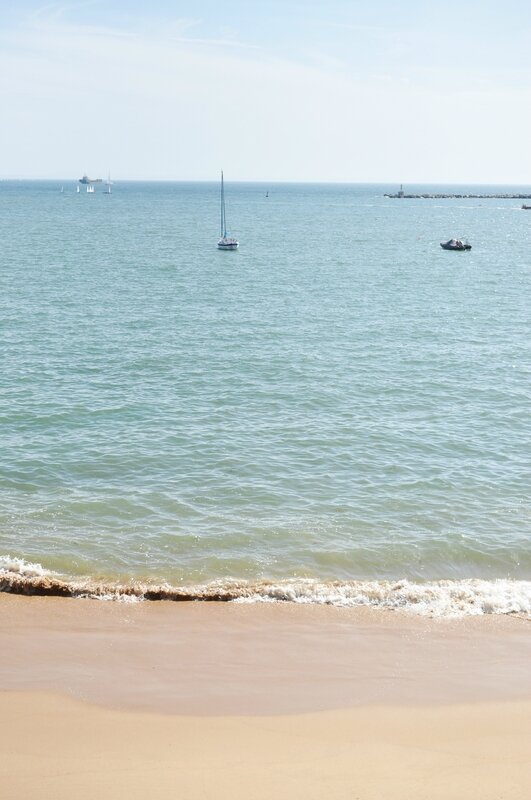 Lisbon from the highs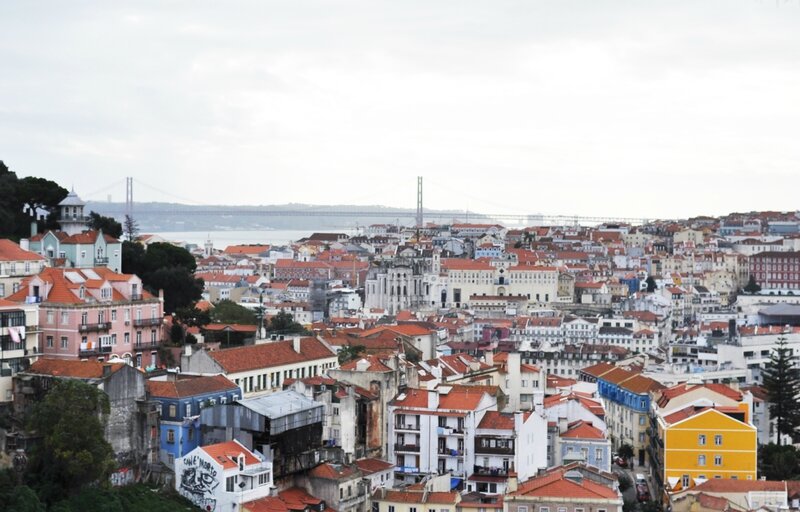 Lisbon from Baixa
Must-try food: Portuguese Cod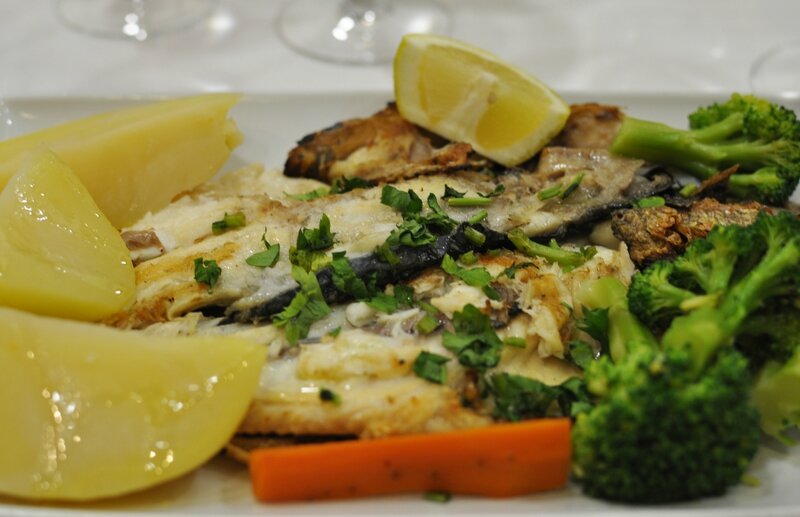 Sardines
Fresh fruits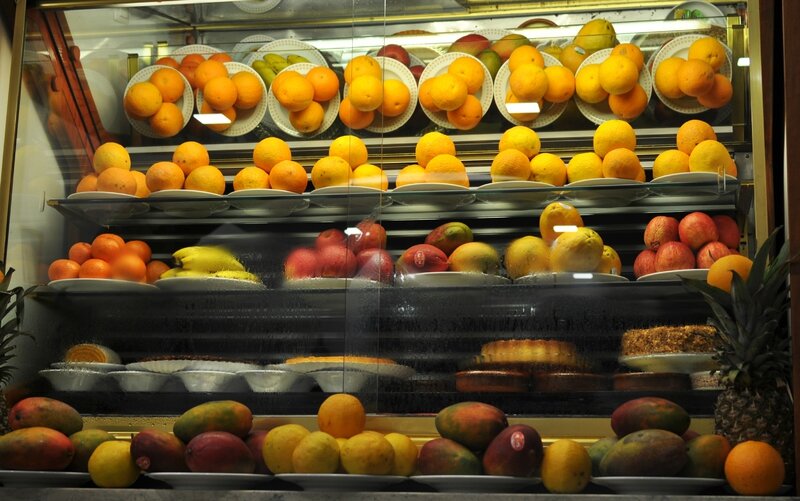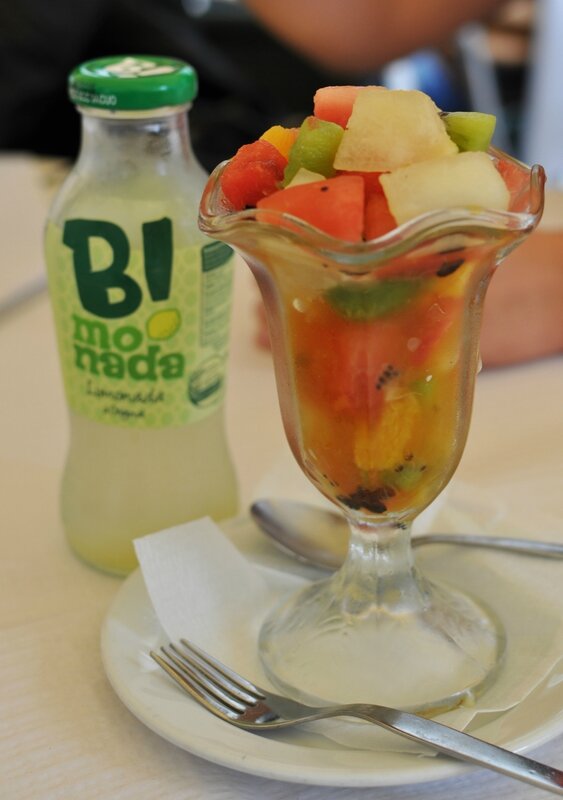 And the most reputated treat in town: pasteis de Belem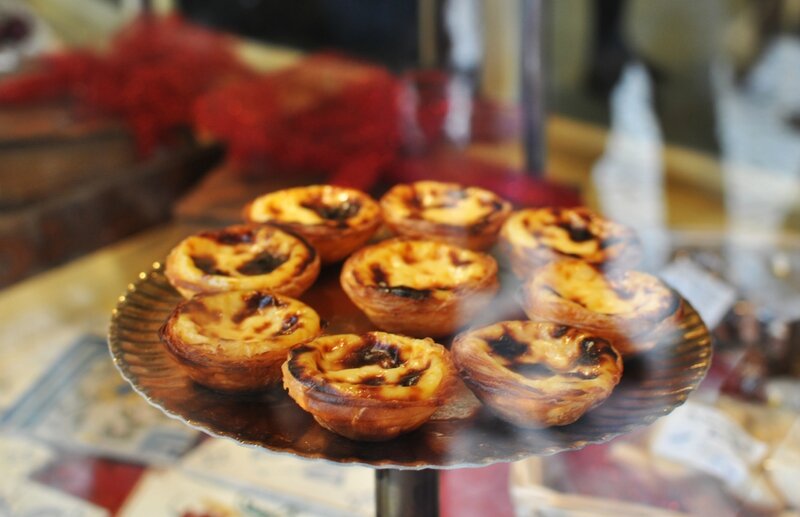 Now you know where to spend your next european holidays !
03.04.14
Do you want some more? Fine.
Ohanami must go on! The most convenient sakura spot for me is defitely Megurogawa, the thin canal running from Gotanda to Ebisu. It's only five minutes from my office, so I can escape during the lunch break and cry with hapiness in front of these sweet cherry blossoms.
Megurogawa riverside sakura show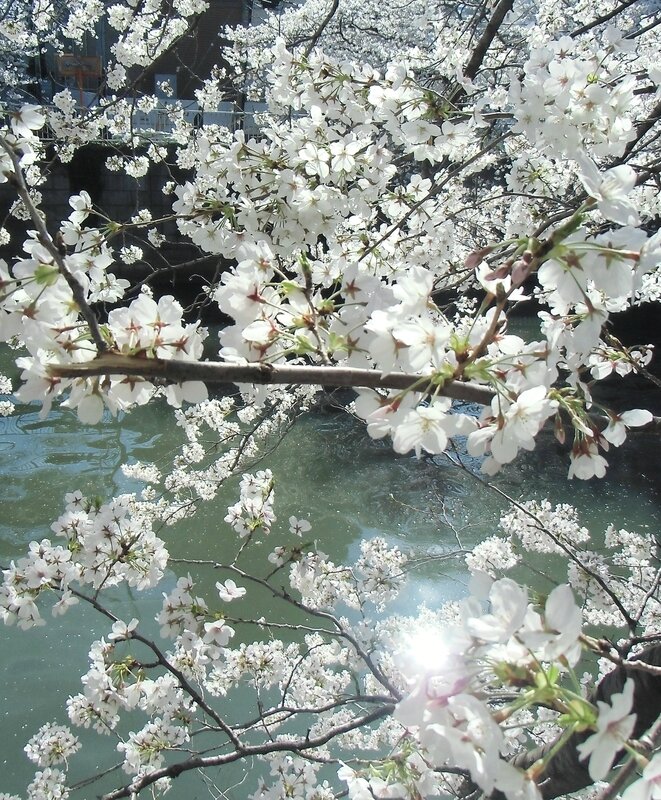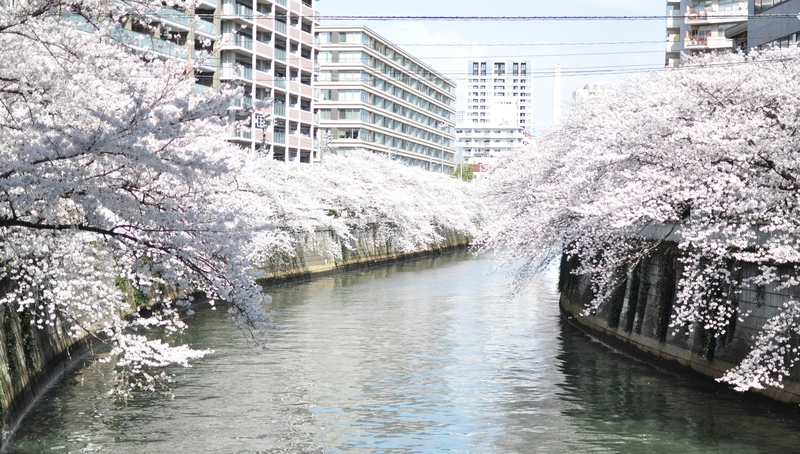 And here I go again after work, to enjoy the pink light of the paper lanterns.
Megurogawa by night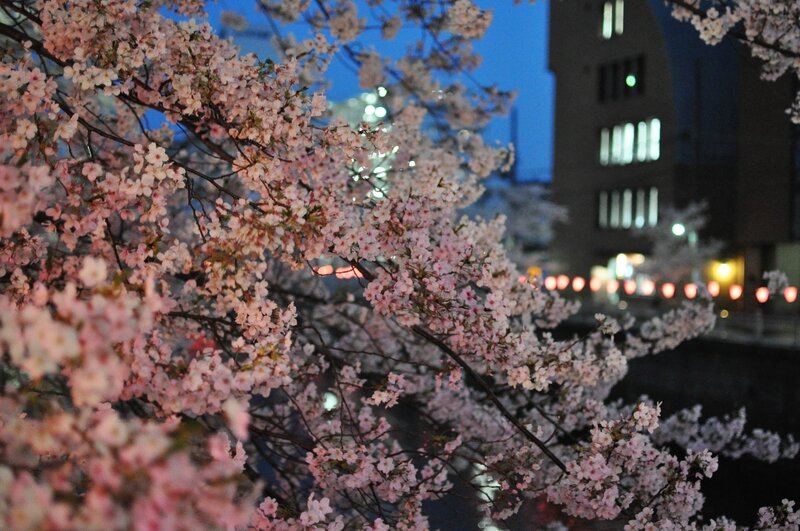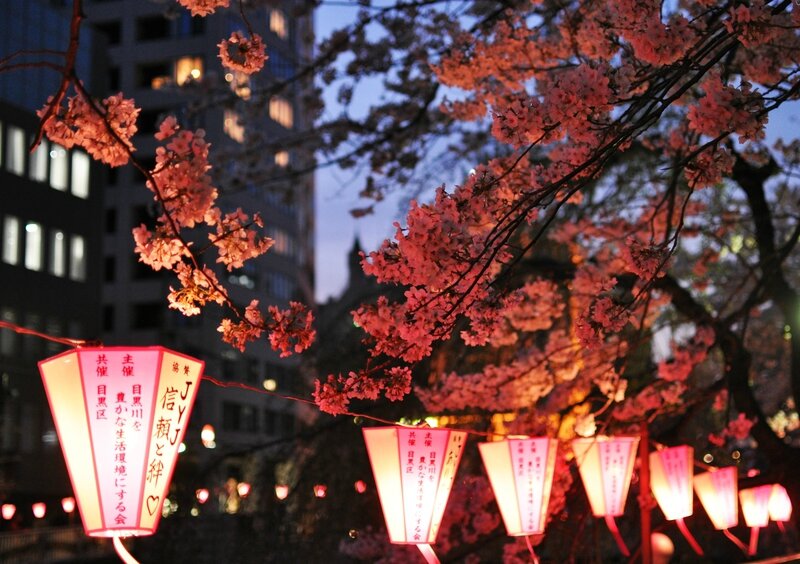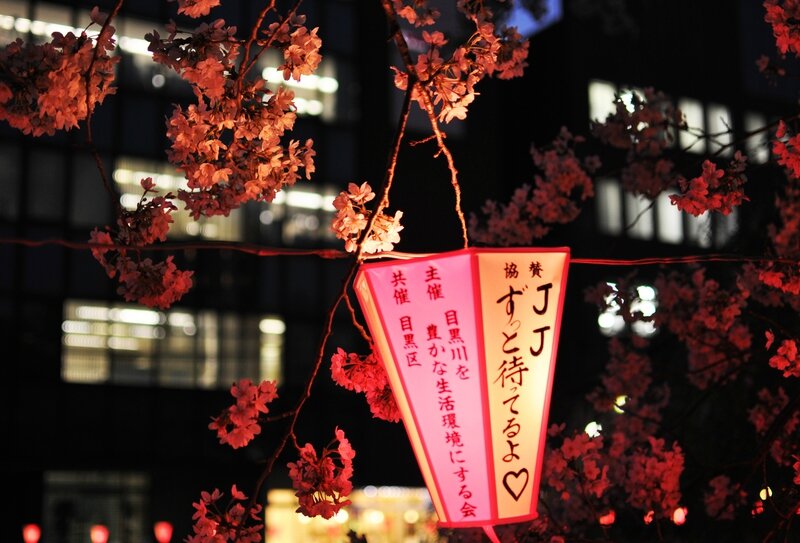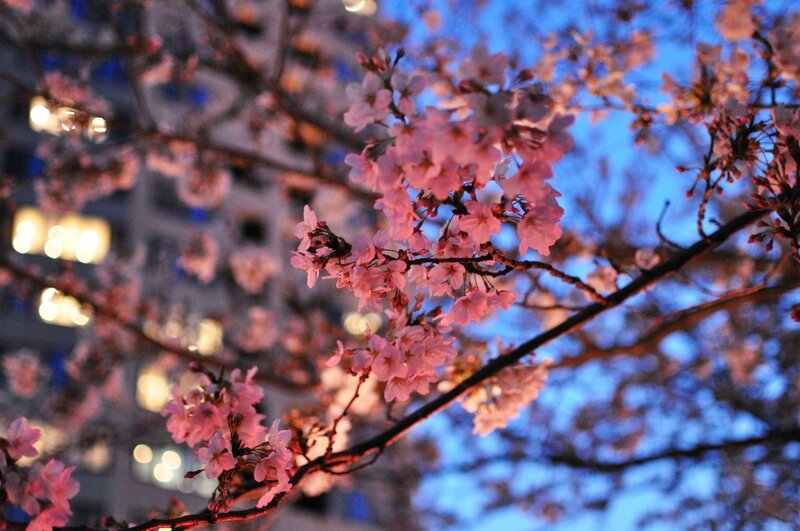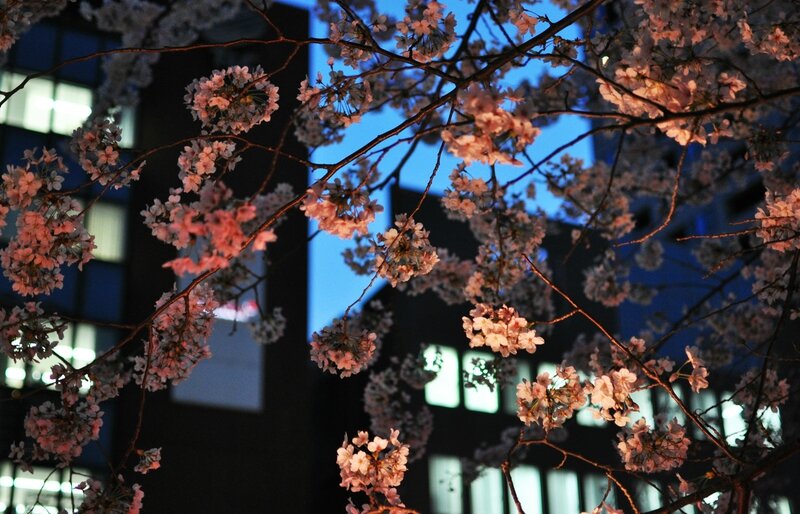 Honestly... what else?
28.12.13
Raindrops on roses and whiskers on kittens, Bright copper kettles and warm woolen mittens, Brown paper packages tied up with strings
These are a few of my favorite things
Cream colored ponies and crisp apple streudels, Doorbells and sleigh bells and schnitzel with noodles, Wild geese that fly with the moon on their wings
These are a few of my favorite things

Girls in white dresses with blue satin sashes, Snowflakes that stay on my nose and eyelashes, Silver white winters that melt into springs
These are a few of my favorite things

When the dog bites, When the bee stings, When I'm feeling sad, I simply remember my favorite things, And then I don't feel so bad!
Mumm champagne for two, pretty cups and bubbles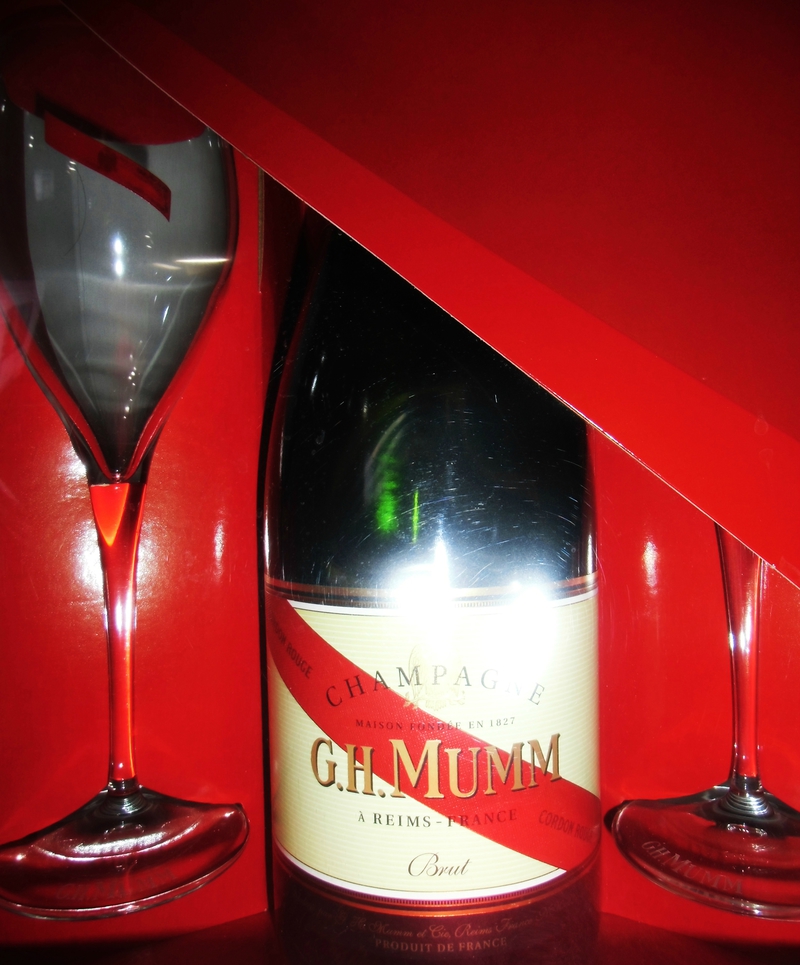 Home-made dinner at the light of the candles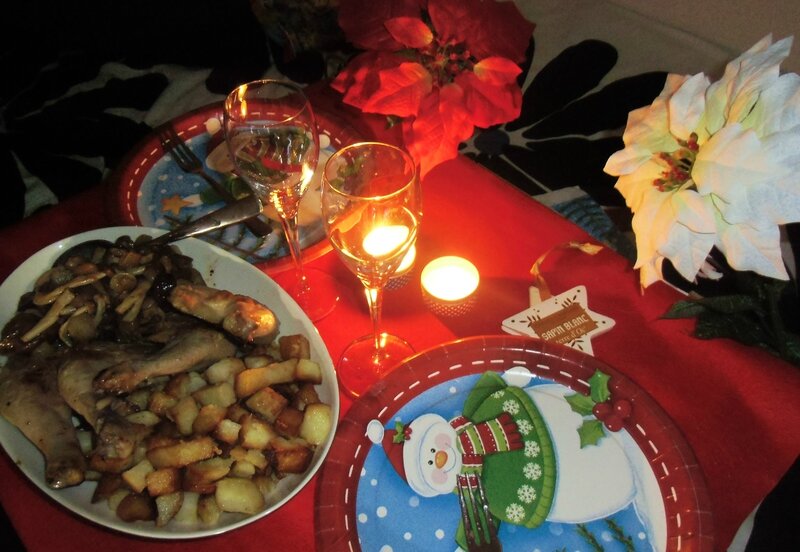 Reindeers figures flying in the night wind , These are a few of my favourite things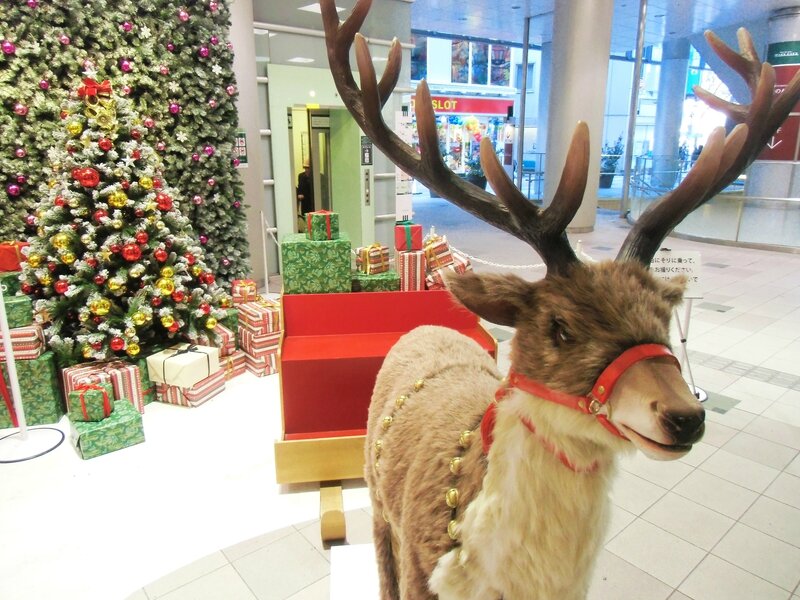 Korean Chorus singing Christmas Carols
Full orchestra on the stage for the encore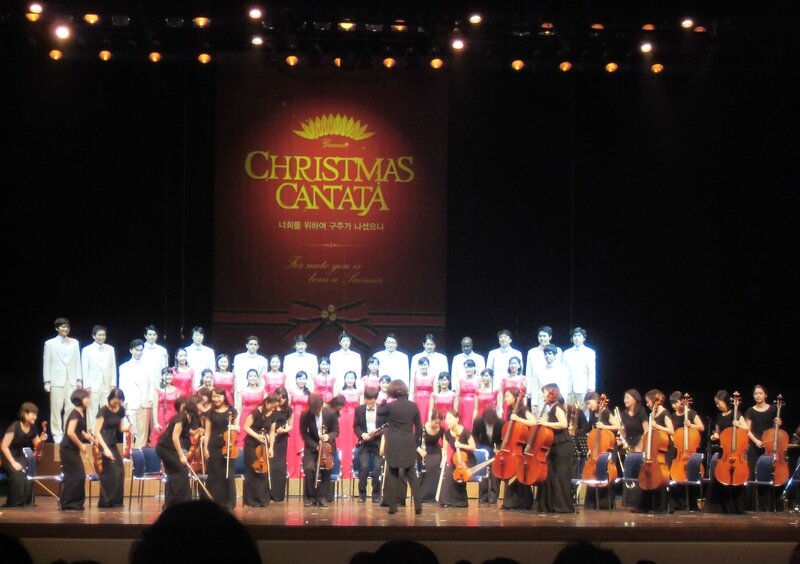 Pure angel voices moving me to tears, These are a few of my favourite things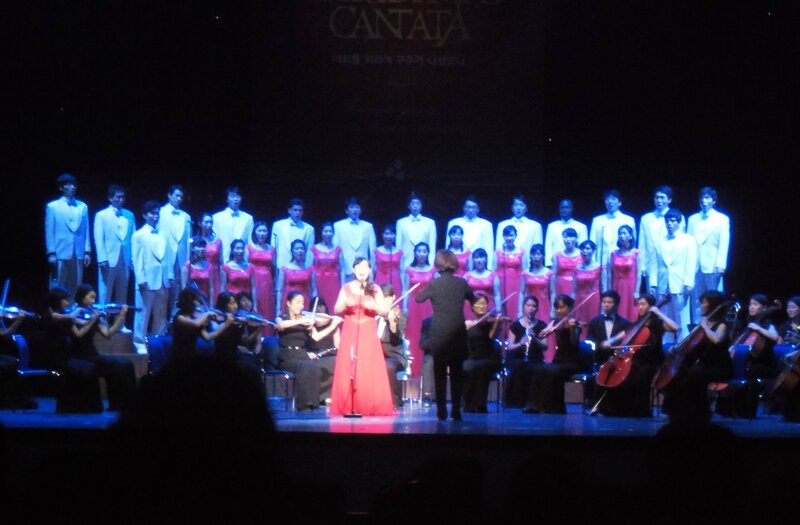 When the dog bites, When the bee stings, When I'm feeling sad, I simply remember my favorite things
And then I don't feel so bad!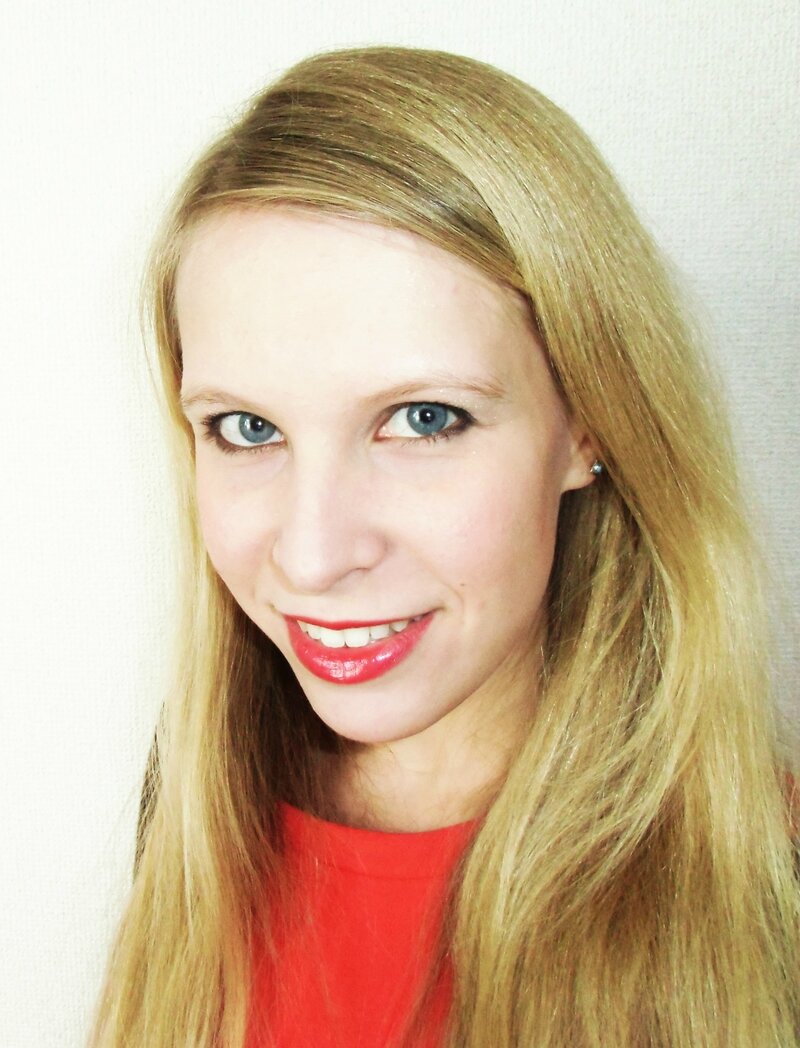 Blowing red kisses.
Lots of love
16.11.13
Last week on the Japanese morning news, between two essentiel pieces of information like where to find the best pop-corn in town or which combini is offering the most competitive pumpkin pudding, there was a program about this year's autumn leaves. Be strong, because this is going to be a shock : as we had an especially rainy month of October because of the succession of typhoons that stroke the archipelago, the momiji (Japanese maple trees) are not as gorgeously colourful as they are supposed to be. The TV program was even comparing pictures of the same spots between last year and now, and the cruel reality is : 2013's autumn leaves are darker, irrugularly coloured, and more damaged than they should be. The Sunday photographers are bitterly disappointed, and the general public is lost, wondering if some areas have been preserved from the bad weather and could save the week-end letting see decently coloured autumn trees. That's a national tragedy, friends, a real national tragedy.
But don't loose faith. Never give up. The program was also delivering the results of a careful investigation, that revealed the few places where the tradition of watching koyo would be as great as usual. And in the ranking, they mentioned the Showa Kinen Koen that I visited first time last spring - remember the neverending field of cosmo ?... As a pathetic media-victim, I followed the instructions and paid a visit to this beautiful park located close to Tachikawa station. Behaving like a sheep ? Maybe. But have a look at this purely perfect autumn scenes and tell me if it wasn't the right thing to do.
A spoiled season ? Oh, come on...
Not too ugly for a bad year, uh ?
Showa Kinen Koen, the right place to be
And now, my favorite ginkos, my brothers and sisters the blond trees!
There may be a second round, so wait for the next autumn porn serie !
30.06.13
Living in Tokyo is far better than many people think : no, there is not only concrete and glass everywhere around; yes, Tokyo is full of trees, parks, garden, and even woods. No, the whole city is not noisy with roaring cars and crying trains ; business districts apart, many residential areas are so silent that you wonder if you are really in one of the busiest megapole of the world. You can perfectly find peace and green in Tokyo. What you can't find is space.
You know: space. No building in the skyline. Distant walls and roofs. Room for your look at your left, at your right. No shadow between you and the sky. Space.
When you need space, take the Toyoko line for 25 minutes in the direction of Yokohama, the most "opened" city of the country - spiritually, and physically. Breath. Refresh. Rest you eyes watching far, very far in front of you.
Invitation to the Voyage
My child, my sister,
Think of the rapture
Of living together there!
Of loving at will,
Of loving till death,
In the land that is like you!
The misty sunlight
Of those cloudy skies
Has for my spirit the charms,
So mysterious,
Of your treacherous eyes,
Shining brightly through their tears.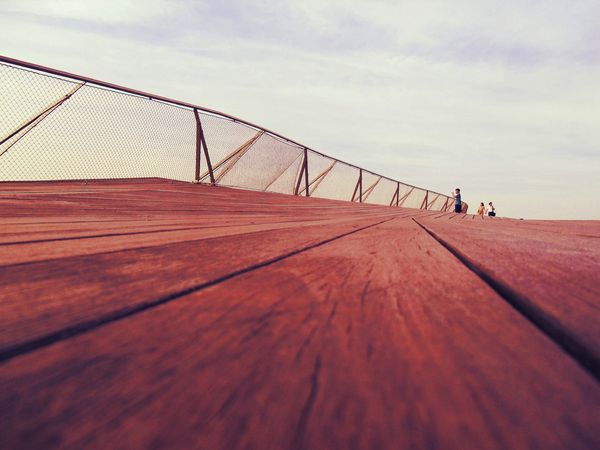 The oriental splendor,
All would whisper there
Secretly to the soul
In its soft, native language.
See on the canals
Those vessels sleeping.
Their mood is adventurous;
It's to satisfy
Your slightest desire
That they come from the ends of the earth.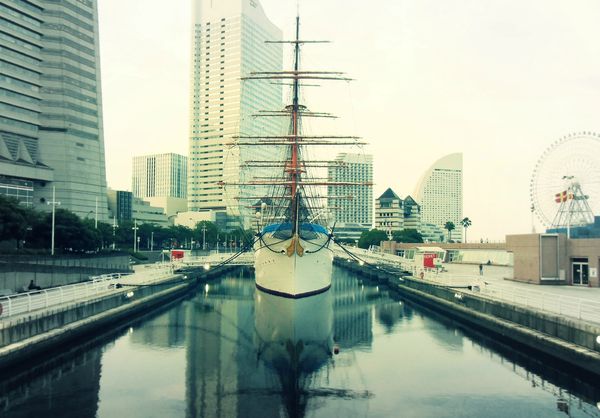 The setting suns
Adorn the fields,
The canals, the whole city,
With hyacinth and gold;
The world falls asleep
In a warm glow of light.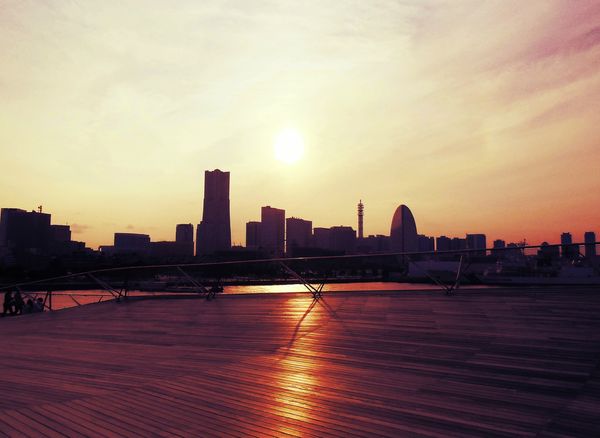 There all is order and beauty,
Luxury, peace, and pleasure.
— William Aggeler, The Flowers of Evil (Charles Baudelaire)

12.05.13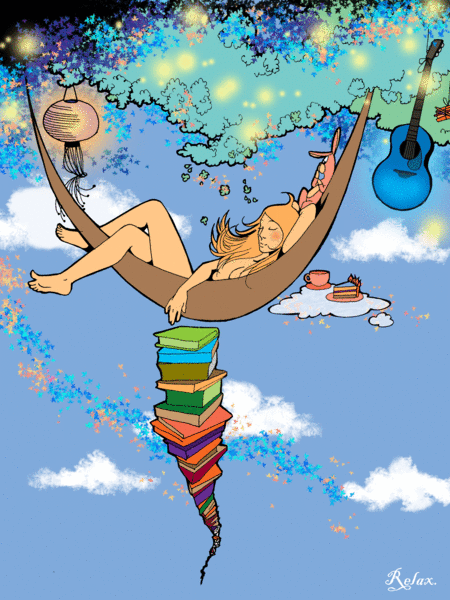 28.04.13
Some say love, it is a river - That drowns the tender reed - Some say love, it is a razor - That leaves your soul to bleed
Some say love, it is a hunger - An endless, aching need - I say love, it is a flower - And you, its only seed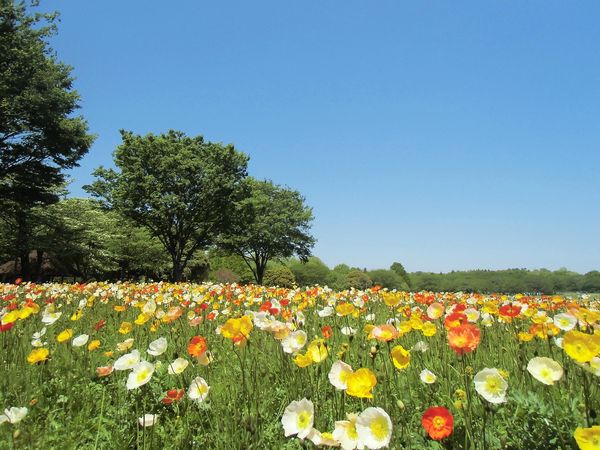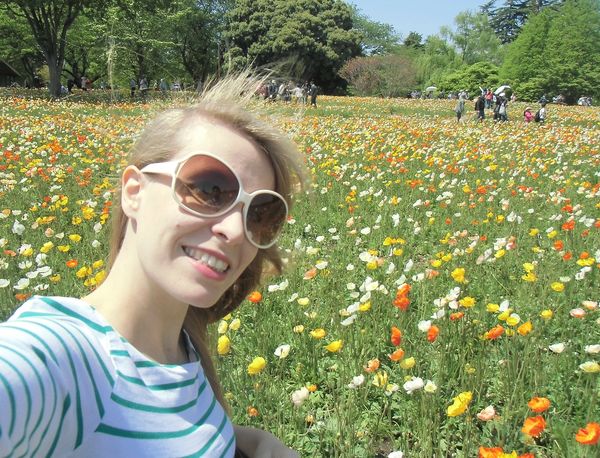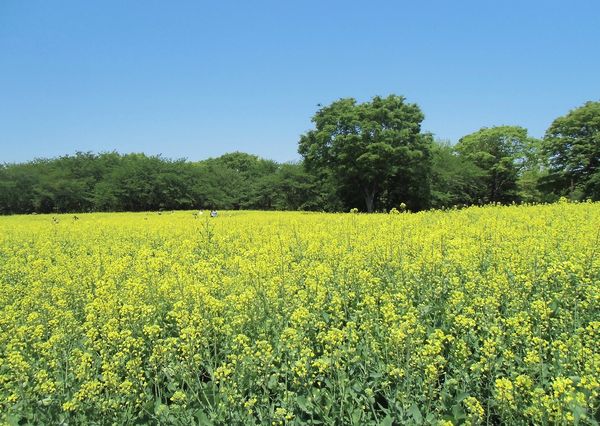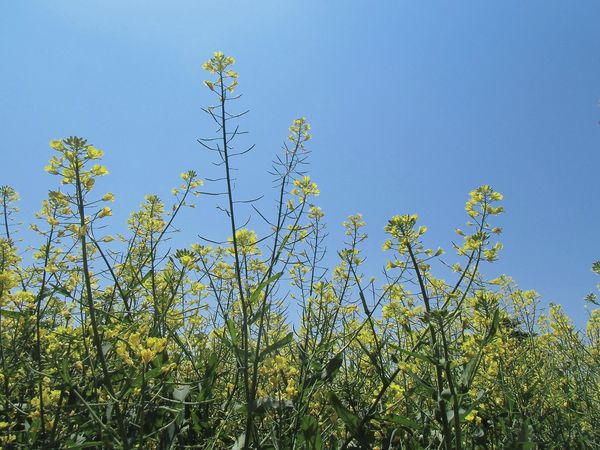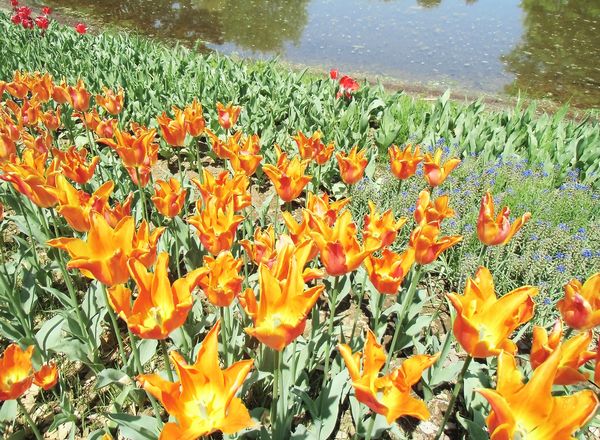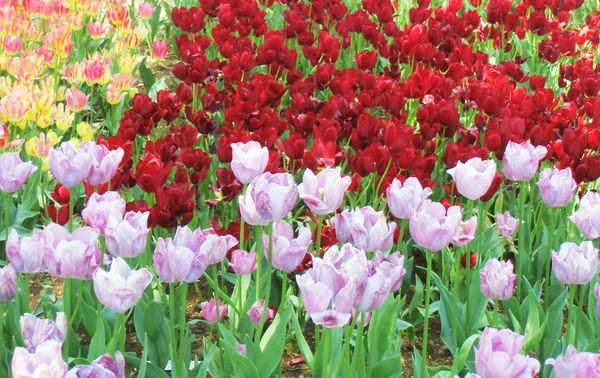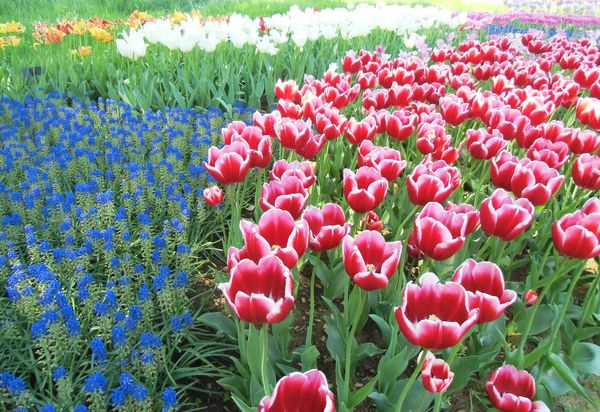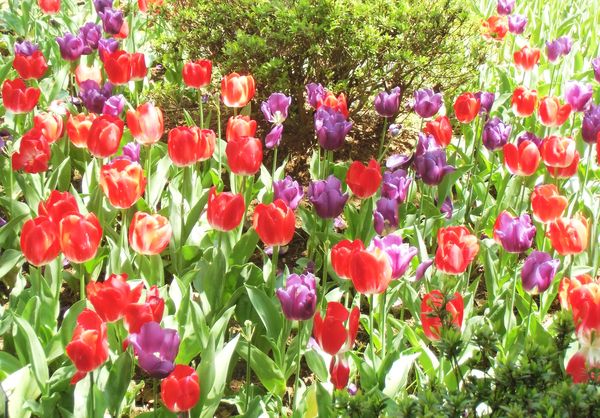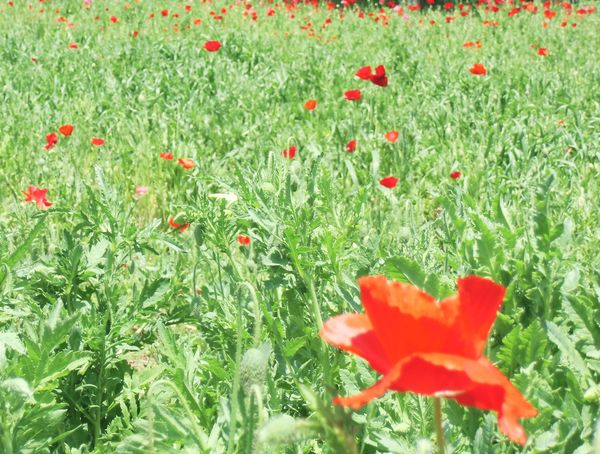 I had a flash in front of this tree. When I was a kid, I had a child book called "Noemie et le Sapin Volant" (Noemie and the flying pine tree), and this tree looks exactly like the one of the front page. I just had a google research to see if I could find the book's image or not ; nothing popped up, but I discovered that - no kidding - the author was Japanese (Kitamura). Yes. yes yes yes.
Well, everybody hurts sometimes
Everybody cries
And everybody hurts sometimes.
(REM)
25.02.13
Intrepid Model Adventure (IMA) is two years old! As we never miss an opportunity to invade the Pink Cow party space at Roppongi, to eat delicious veggie meals, to sing powerful songs and to raise money for Tohoku, well, we decided to do it all again.
In case you are a newcomer on my little blog (welcome, my friend), so you don't know yet about IMA's moto: be the change you want to see in the world. The concept is not new, but its implementation seems to be still confidential in our societies. So IMA people are trying to make it real. We want solidarity, we want passion, we want health and we want team-spirit: let's be all this, let's inspire the society. And so we go volunteering, and so we raise money to help people as far as we can, and so we share movies and songs, and so we light candles in the night to support the pro-clean energies movement. That's it. That's not going to change the world at once, but that's going to change it eventually.
(Picture credits: Yumi Nakayama, Yoshie Nakamura, Isao Kimura)
Chris, Natsu and Noemi on stage for "Man in the Mirror" (Mickael Jackson)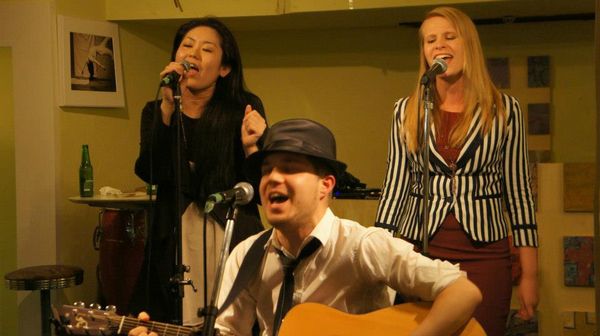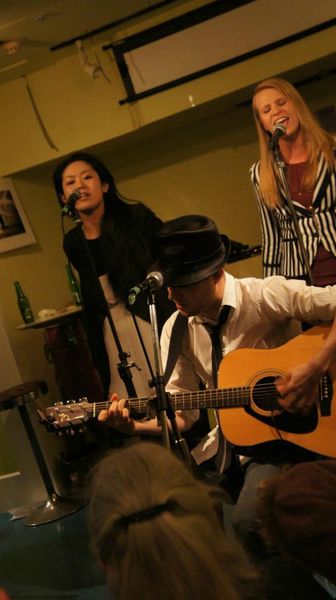 IMA team for our original hymn, "Beautiful Energy" by Mr. Chris Trigger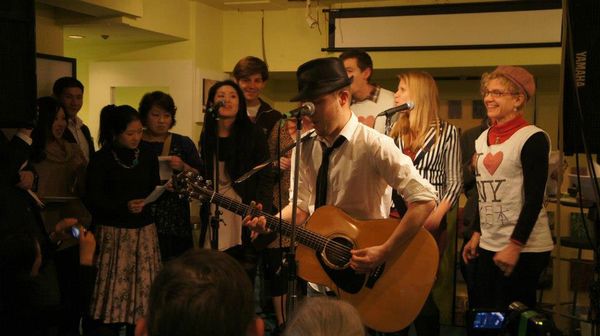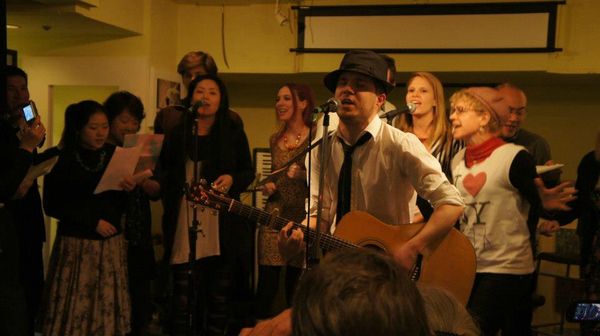 Just give me a microphone, man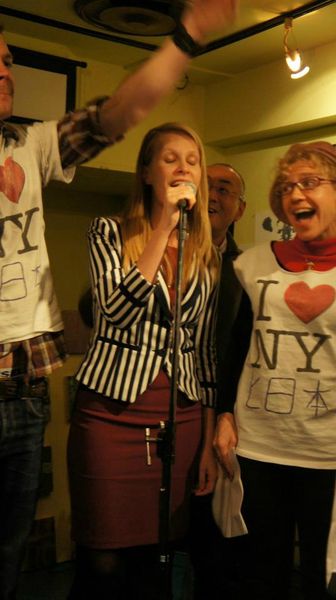 "I'm starting with the man in the mirror / I'm asking him to change his ways
And no message could have been any clearer / If you wanna make the world a better place, take a look at yourself and make the change!"

By the way: we are still there every Friday, in front of the Japanese Parliament, to support the protesters against the nukes. We light candles, and we perform our favorite songs. Feel free to come and have a look, and light a candle at your place to join the Beautiful Energy movement!

The Beautiful Energy Band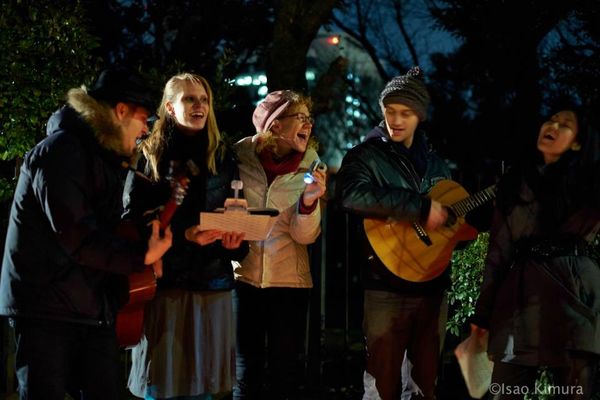 LOVE!

14.02.13
In Japan, you don't need to be in couple to celebrate the St Valentine Day. Actually, celebrating Love just the two of you, with your partner, would be way too... intimate. So for the Japanese, Love consists in offering chocolates to everybody... or more exactly, women offer chocolate to men. All men around. The man of your life, your boss, your co-workers, your landlord, your neighbour, your gynecologist: every guy you can possibly know and meet that day. One month later, on March 14th, the so-called "White Day", men are supposed to offer chocolates back - if possible, more expensive ones. Oh, by the way, Love is also something that deals with money in Japan, because the chocolates are valued and appreciated according to their originality and their price. You can offer cheap industrial giri-choko (the chocolates of duty) to the guys you don't care about, but your darling deserves a honmei-choko, a real good chocolate, most of the time home-made, where you have put your whole heart in it. Anyway, "bref", I have made chocolates this year. Wanna have a look ?
My yummy Truffes
My crispy peanut chocolates
My pretty packages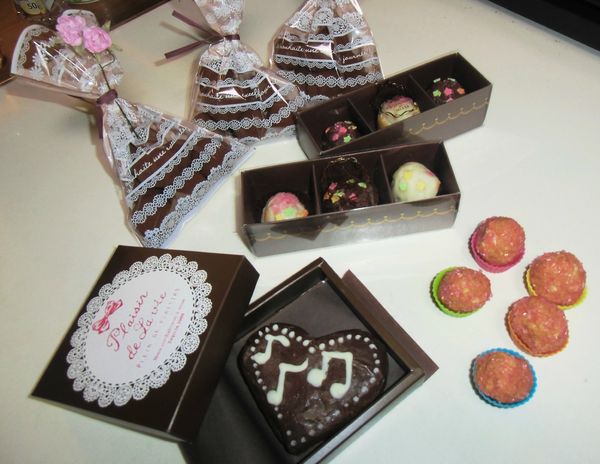 And I forgot the tomo-choko, the sweet friendship chocolates that girls offer to girls on Valentine Day, because we rock and we love each other. Thank you, Miss A. !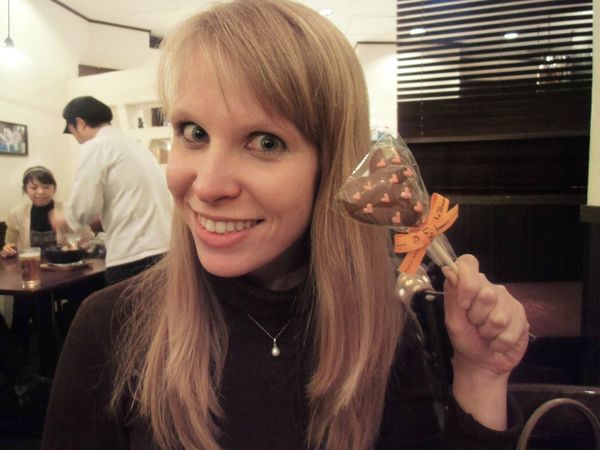 Happy Valentine, everybody!