21.08.16
Meguro Gajoen is a wonderful hotel with exquisite design, a museum inside, and a waterfall included. This summer, it's sparkling with festival lanterns and dragon lights.
Summer touch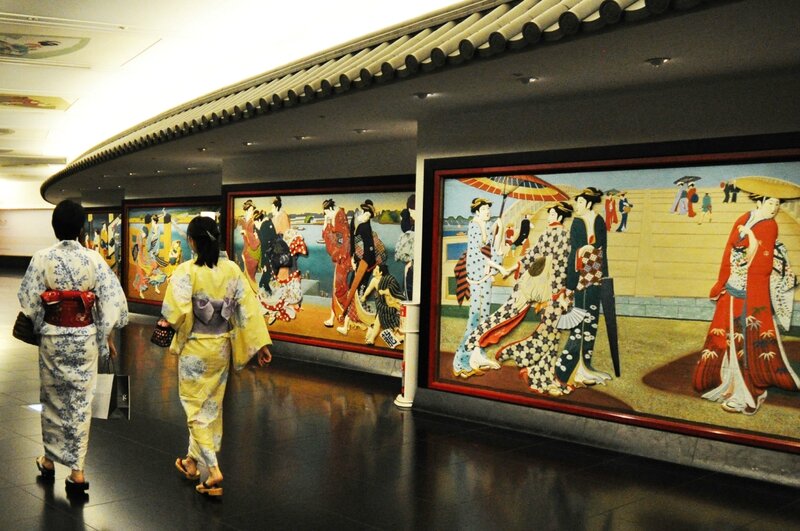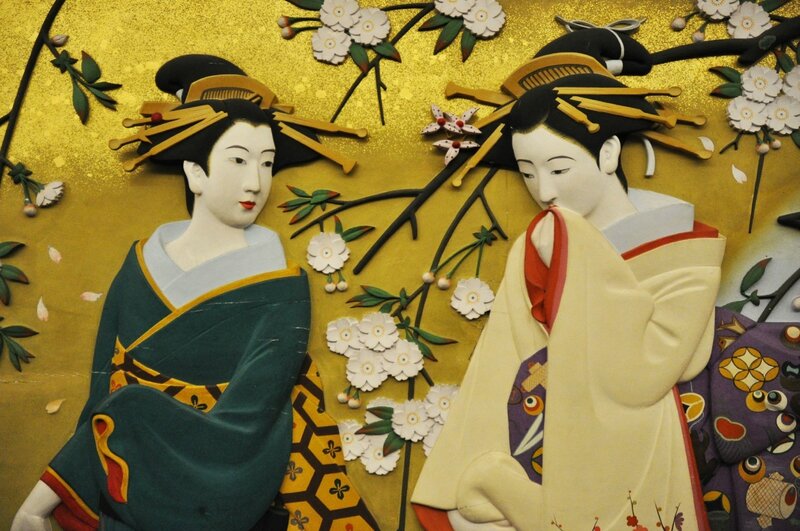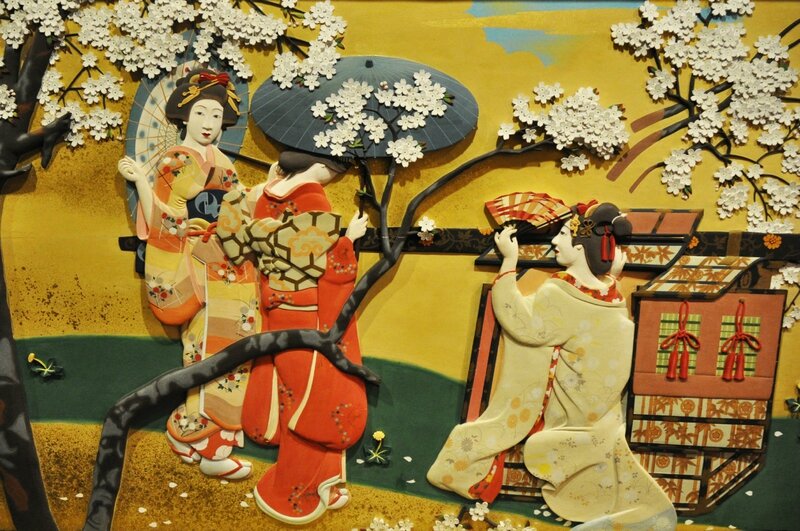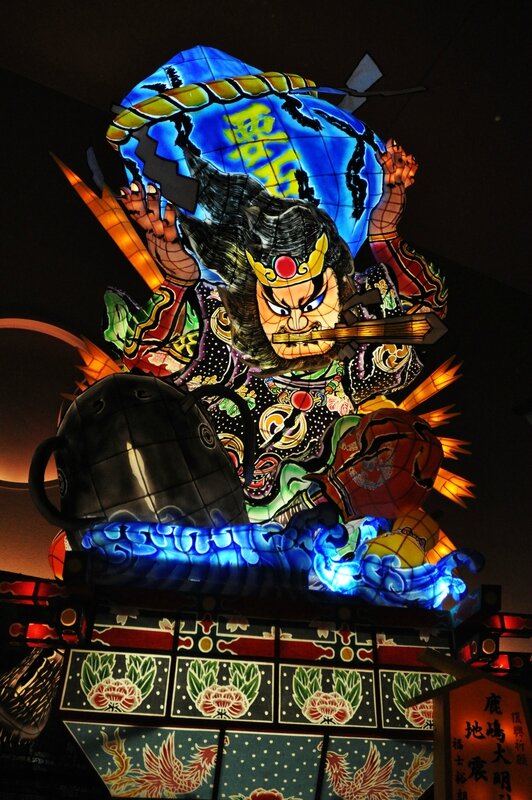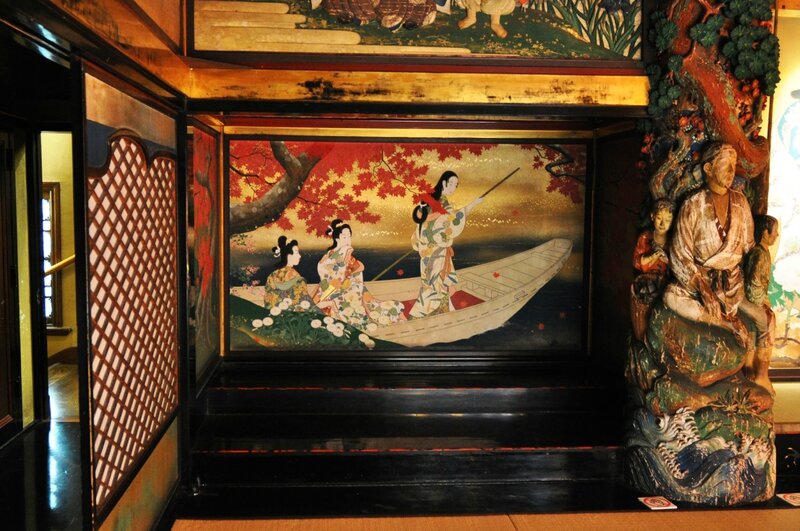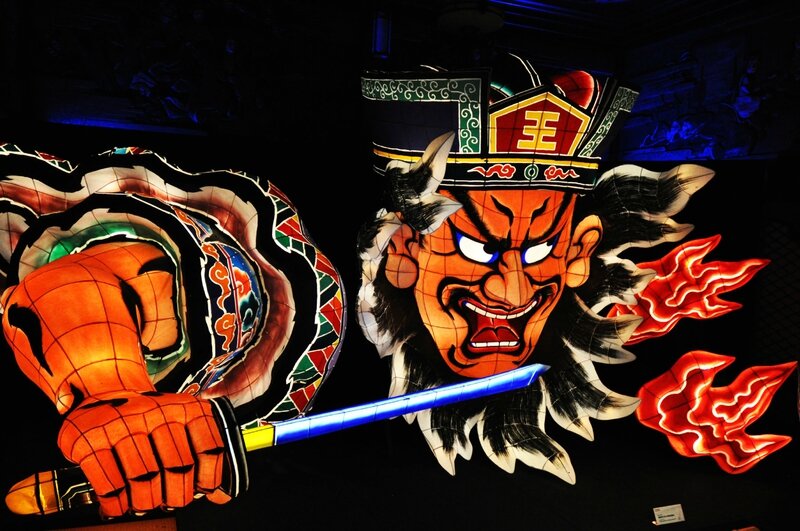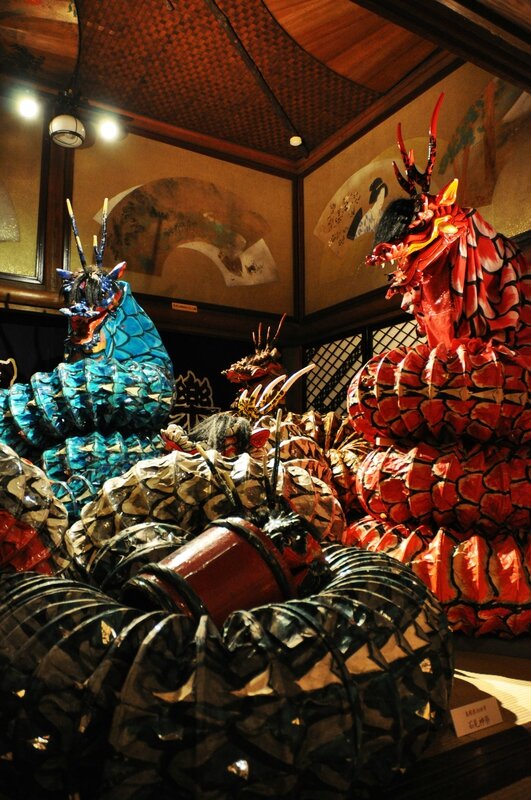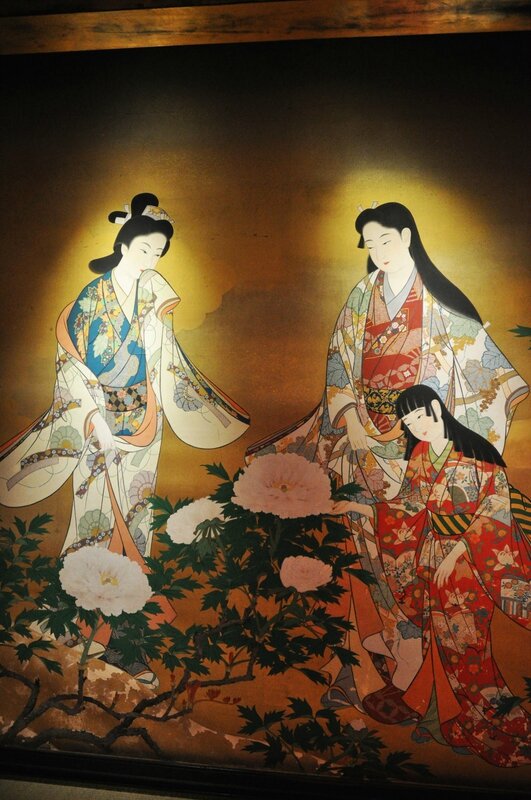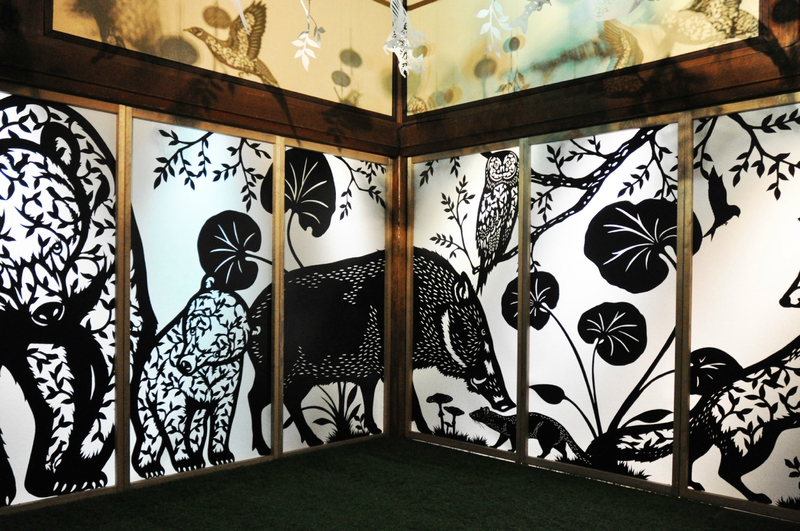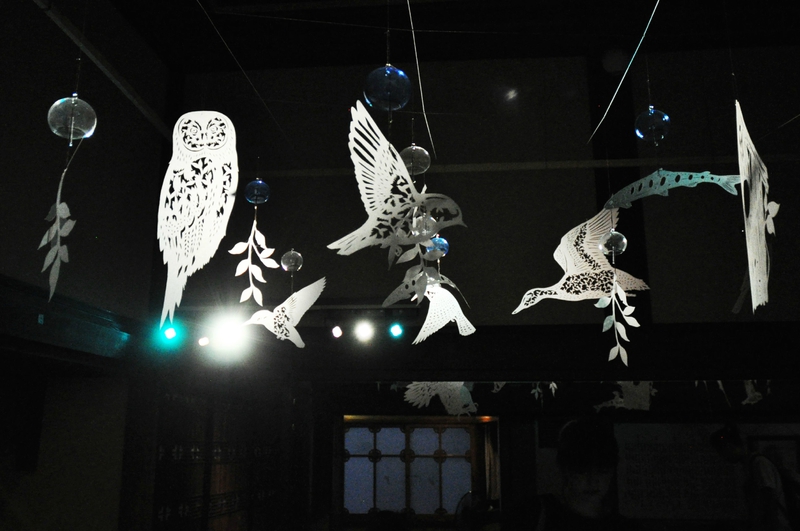 10.08.15
August in Tokyo : wet, steaming hot, buzzing with insects, exhausting. Let's try to forget all this by hitting a matsuri : a Japanese local festival boasting bright colors, yukata, and - oh surprise - tons of food. There are firework matsuri, omikoshi matsuri, street dancing matsuri ; Asagaya Tanabata Matsuri is just a pleasantly noisy festival with lanterns and giant paper dolls.
Time to play who's-wearing-the-best-yukata-tonight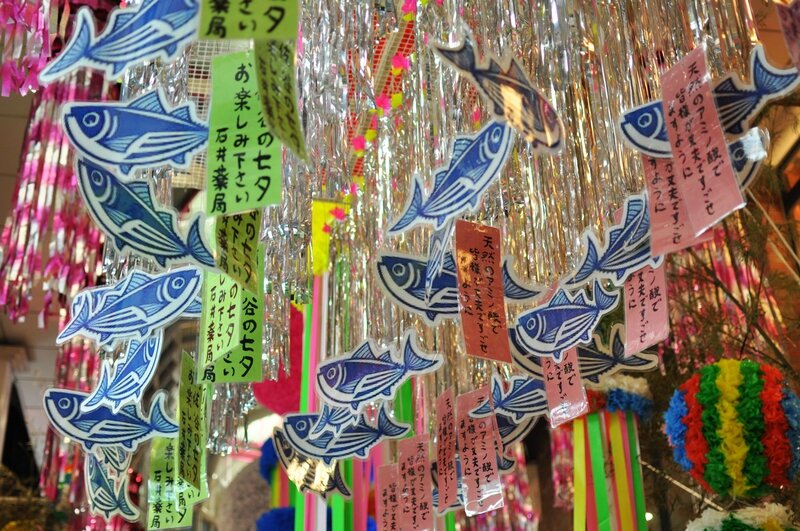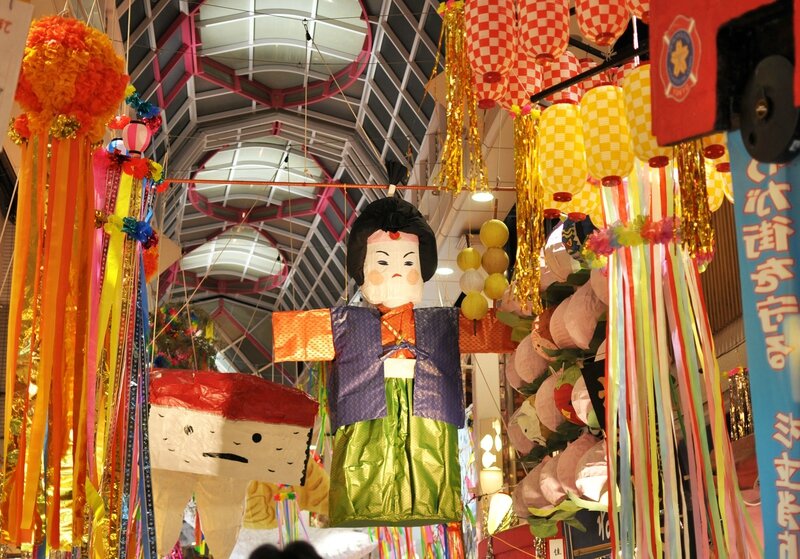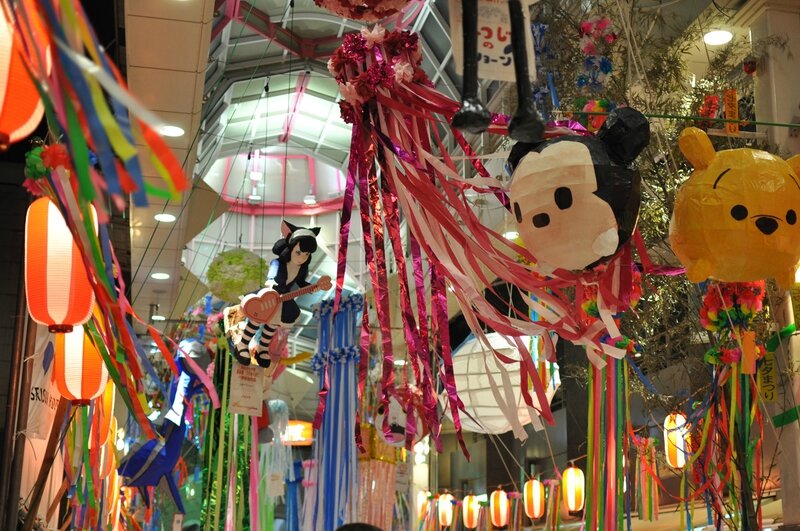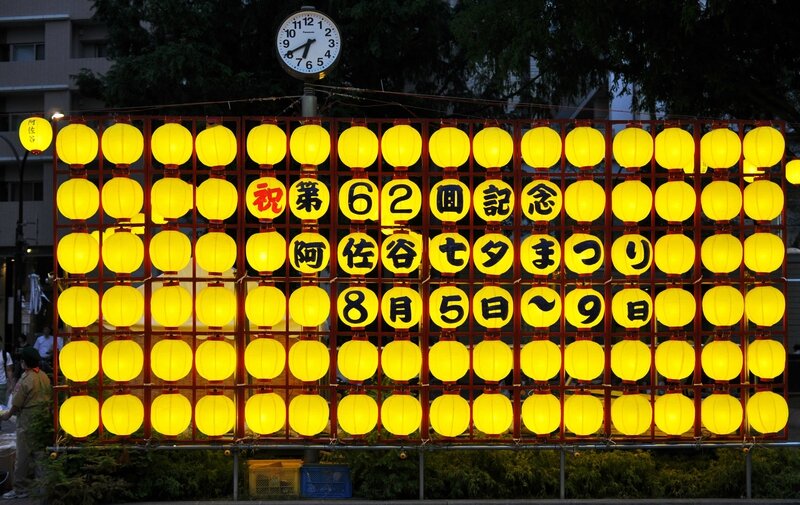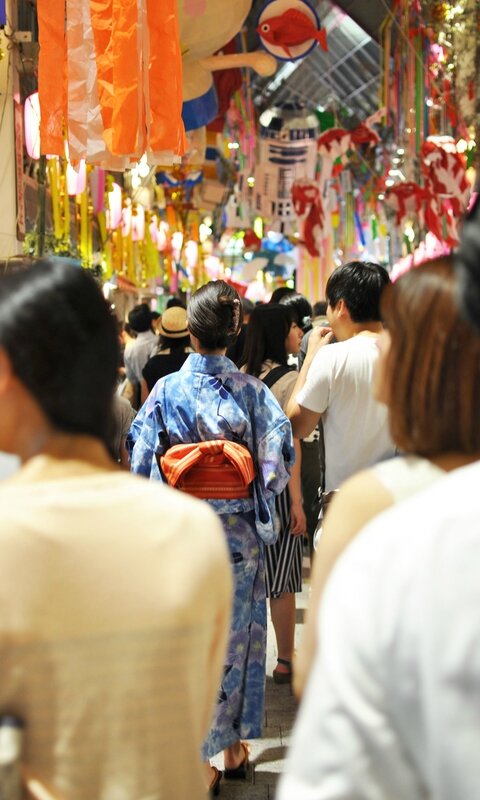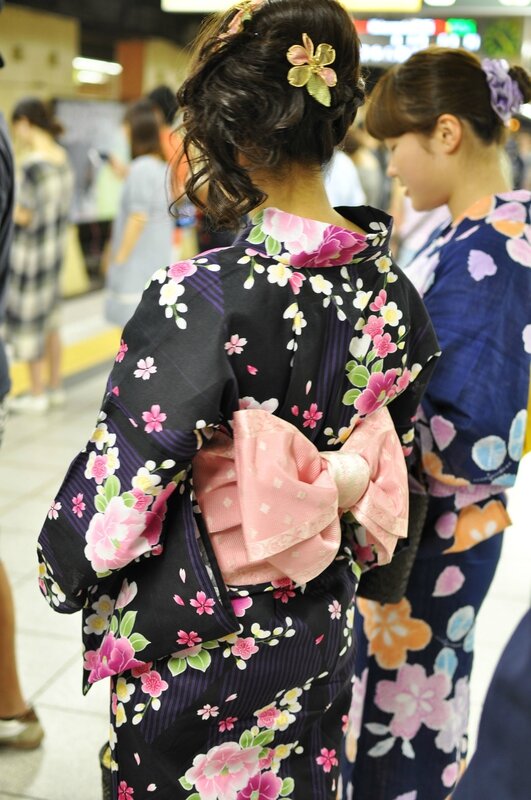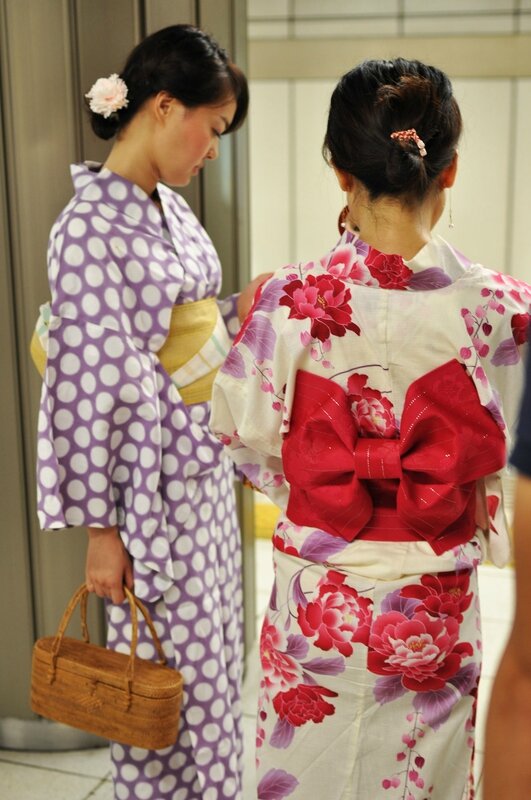 08.08.15
It's not a surprise : in August, one should admire the Japanese fireworks. This year, I was invited to watch the "fire flowers" from Edogawabashi park, in Eastern Tokyo. After the Atami fireworks on the sea, and, the Nagano fireworks in the mountains, let's contemplate the beauty of hanabi above the trees !
I'm your fire, your desire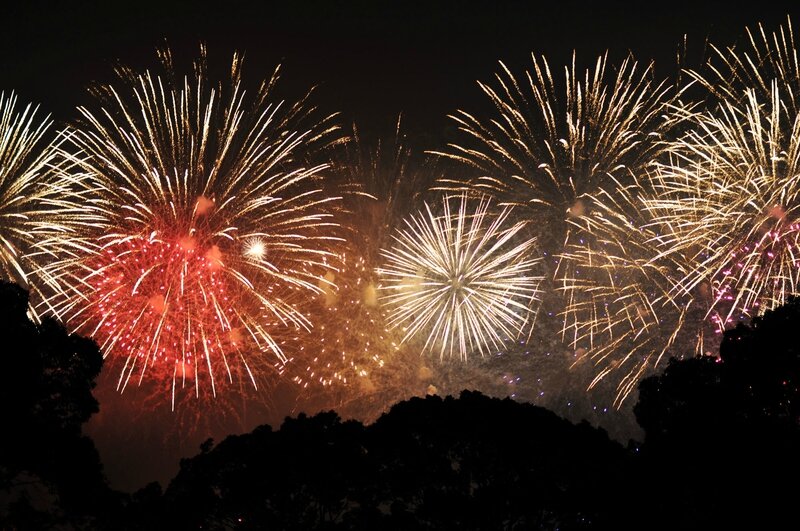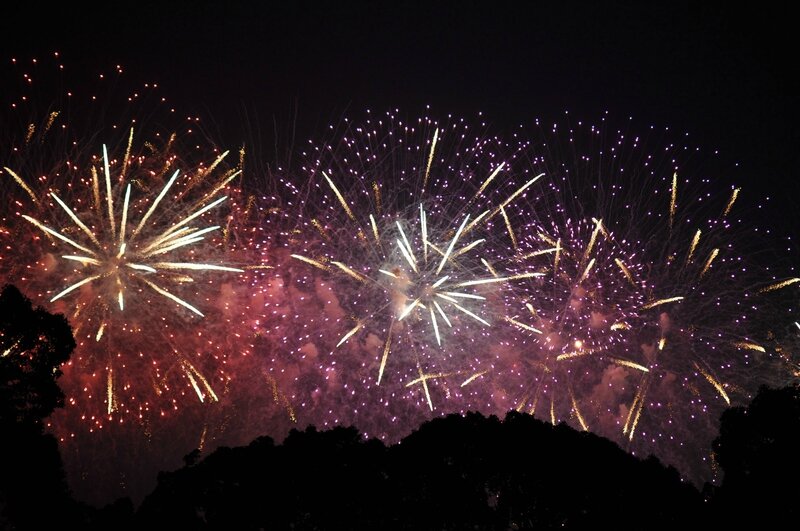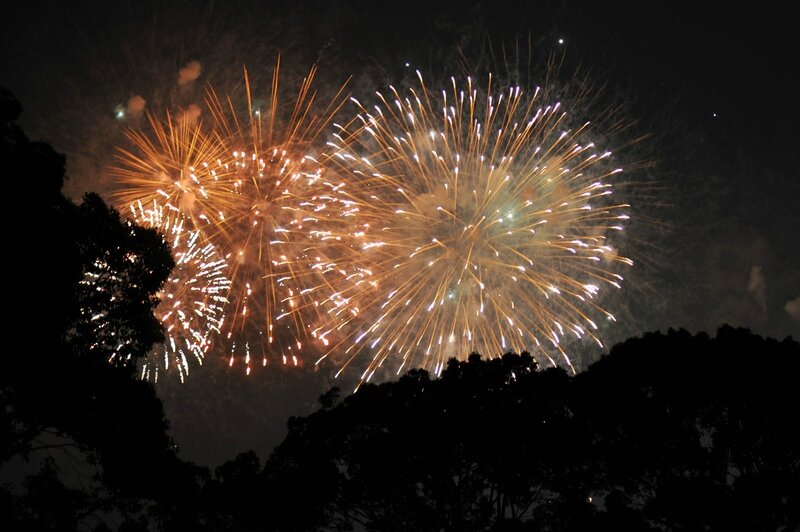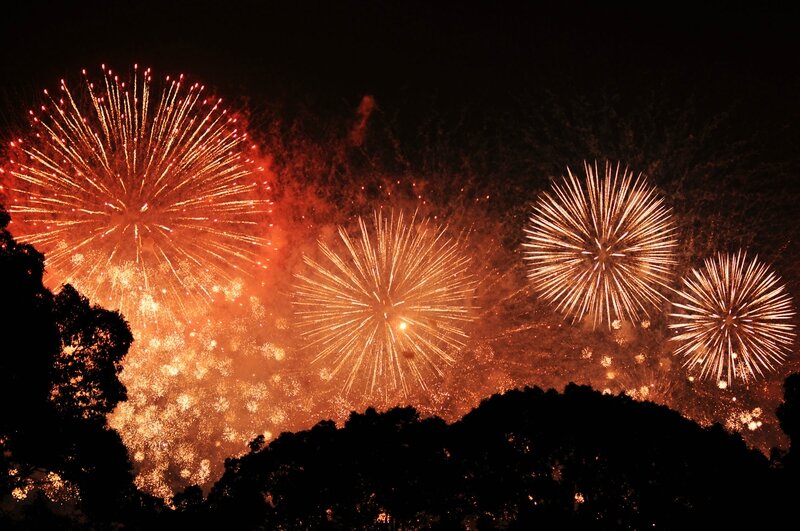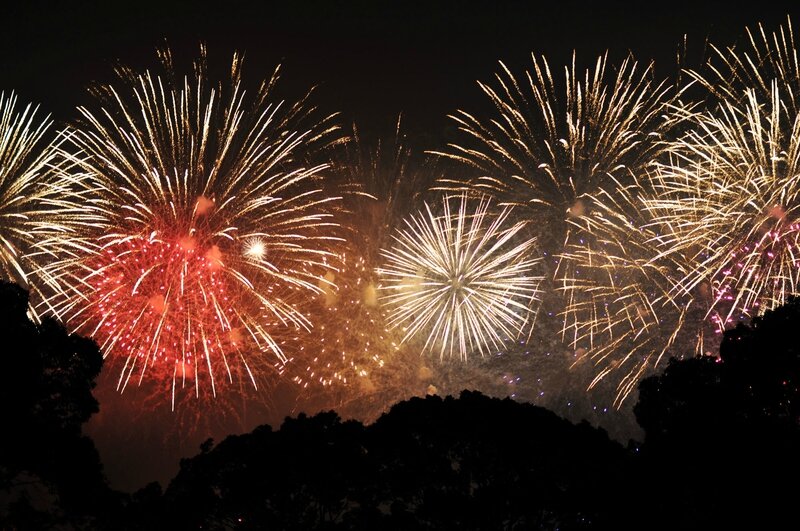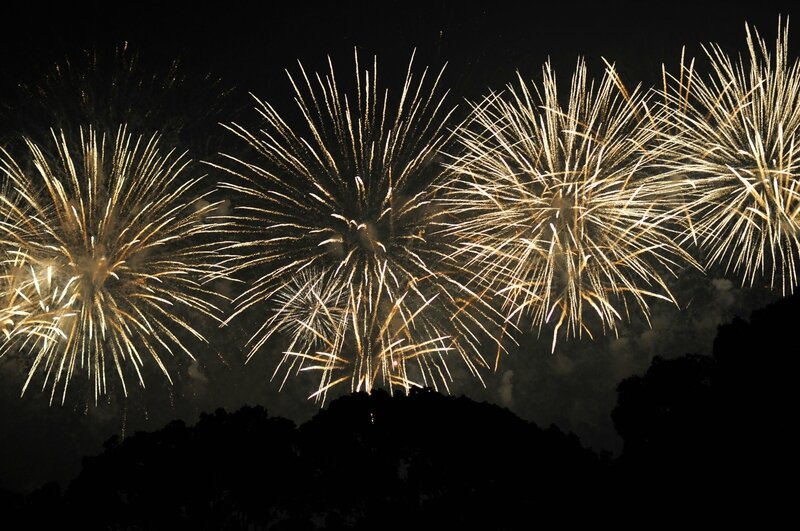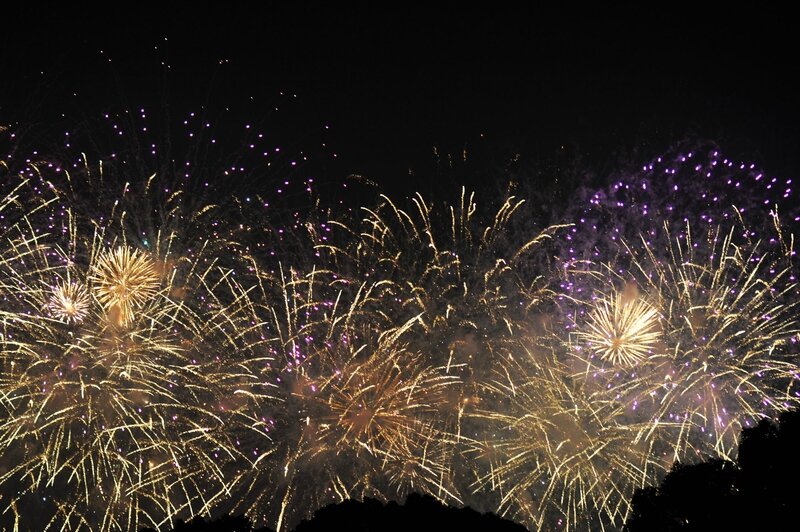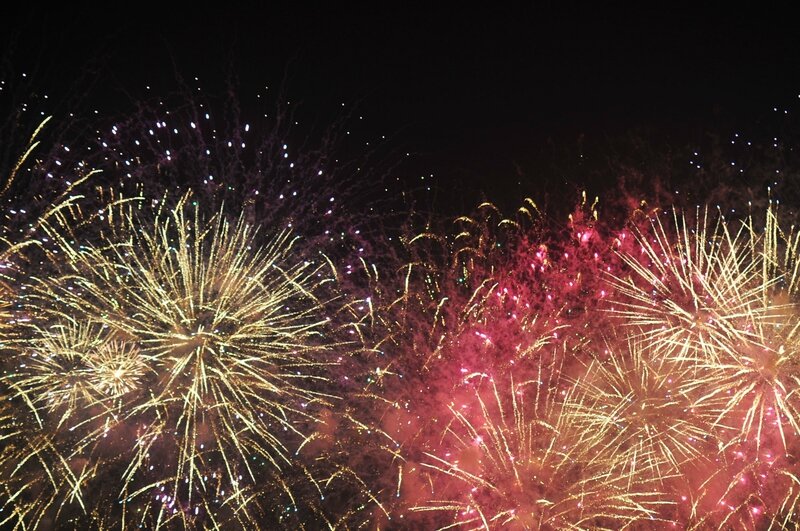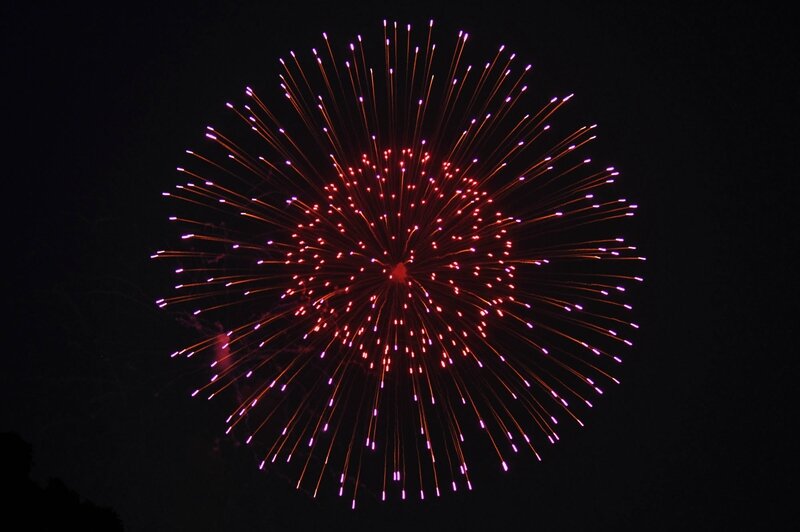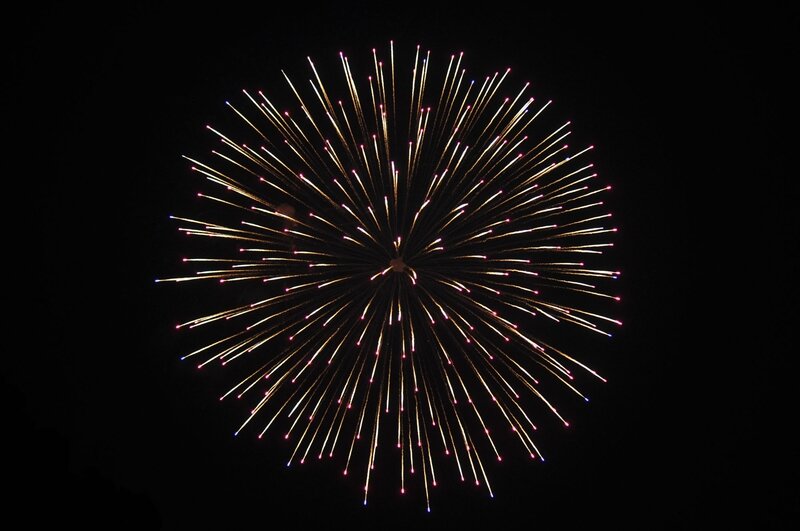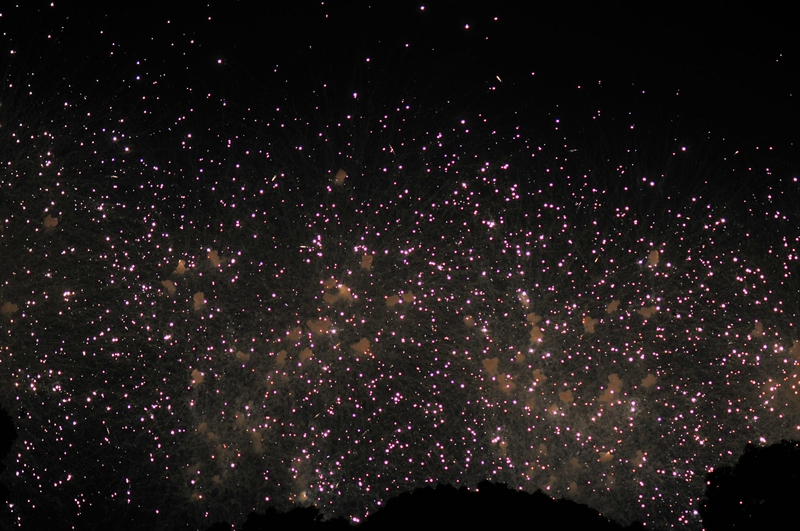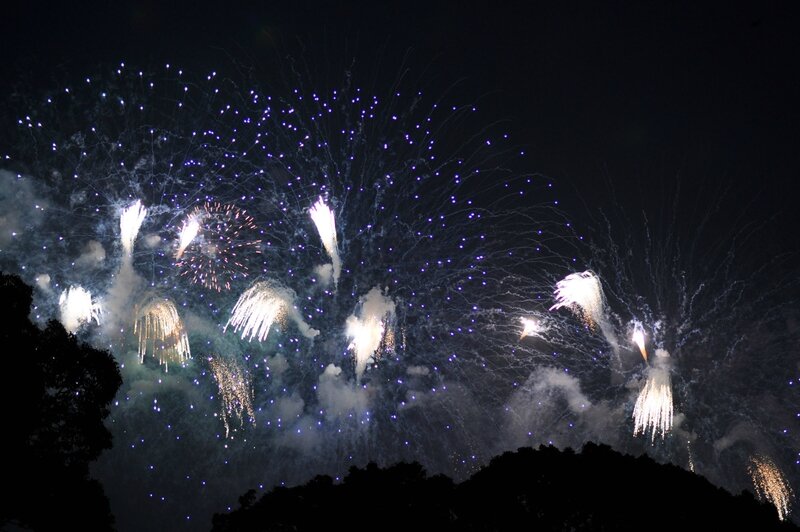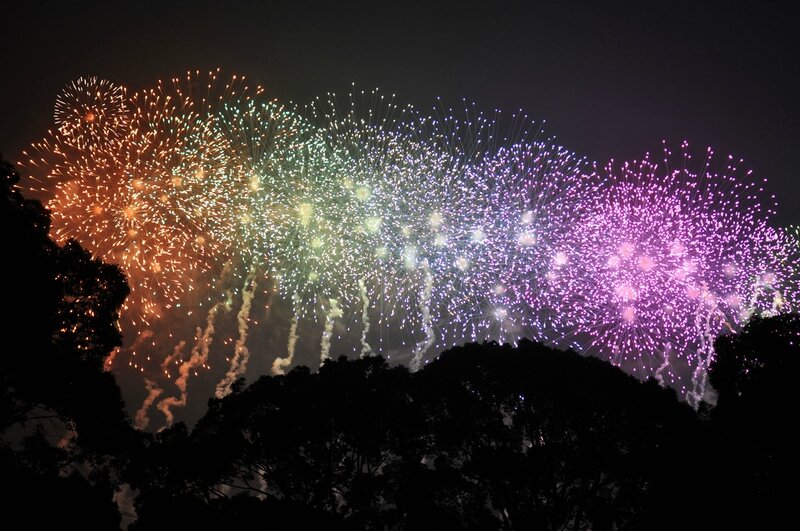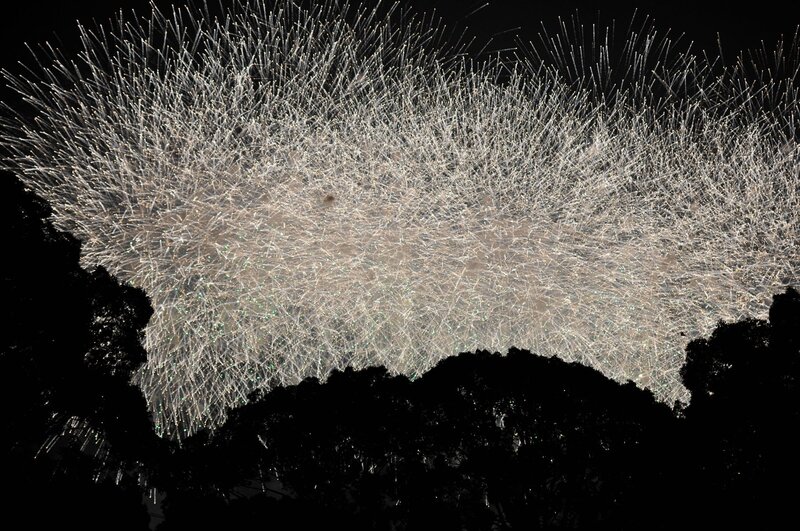 01.04.12
Kanamara matsuri is THE festival that attracts a maximum of foreigners in Japan. We are so pervert. Pervert enough even not to have this kind of festival at home. Thank you Japan to offer us the opportunity to celebrate even penises. Yes, penises.
A long, long time ago in Kawasaki Daishi (30 minutes from Shinagawa by Keikyu Main Line and Kawasaki Daishi line), too poor young men were unlucky enough to meet a demon that was hiding into a young maid's vagina (a demon with sharp teeth), and they had their penises cut off. Ouch. So, the local shinto shrine immediatly built a giant iron phallus which has been venerated as a "kami" (spirit) since. Once a year, the first Sunday of April, people come and celebrate life / sex / couple harmony / health and so on, because it's fun and because this is not everyday you can openly thank penises to exist in this world.
By the way, the main part of the money raised goes to HIV reasearch. But surprisingly, no condoms in sight. All taboos can not fall in the same time...
The crowd following the great "chinko" (penis)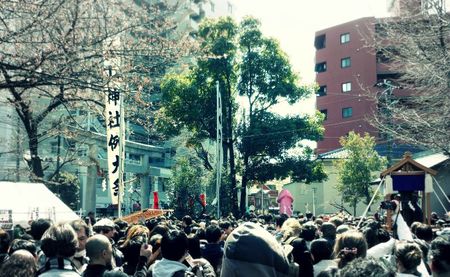 The shrine of fertility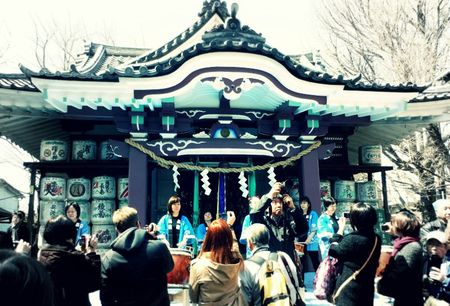 Nice part-time job, isn't it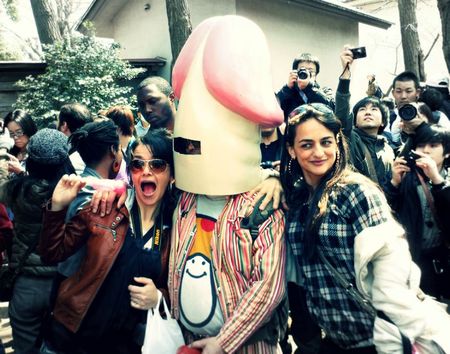 Sex toys and "penis energy" marketing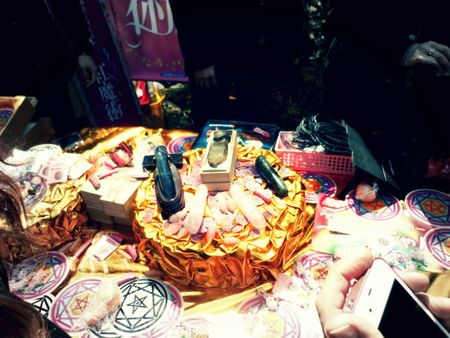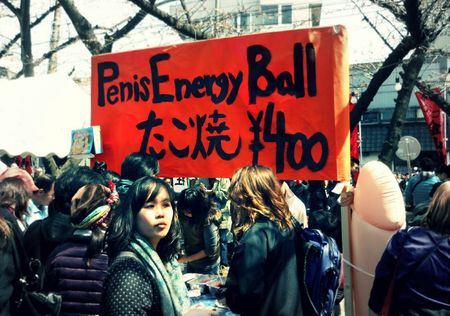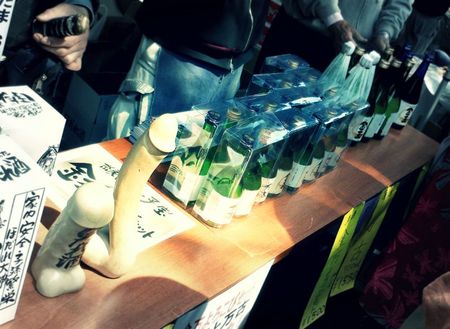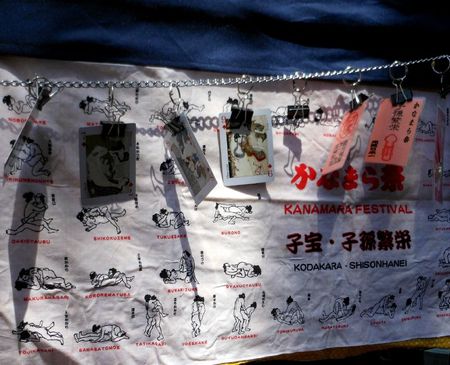 At Kanamara matsuri, it is fashionable to suck penis-shaped candies. Little by little the whole crowd turns into a polite bunch of cocksuckers. This is amazing how everyone (both women and men) is enthusiastic about having one of these candies, and it even doesn't look like a massive porn movie. Once again, the Japanese are able to do anything with such an innocence... For me, I am not sure I look so ingenuous ; several Japanese guys asked me if they could have a picture of me with the candy - and I accepted. I don't want to imagine what they intend to do with the picture...
Let's have a candy, sweetie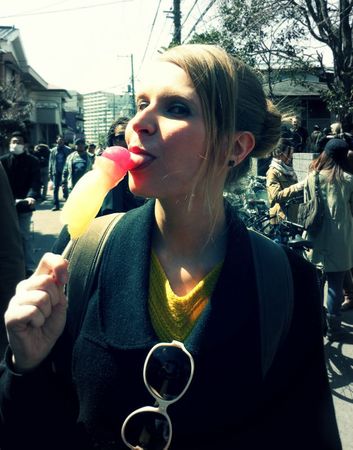 Ok, that's enough with penises. Kawasaki also have very beautiful pagodas next to the shrine. It worth to go and have a look !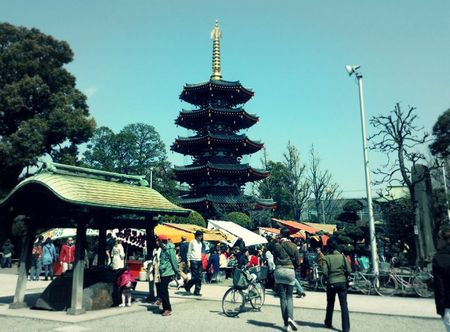 Daruma-men on the street... I love the way Japanese guys can forget their ego for a while...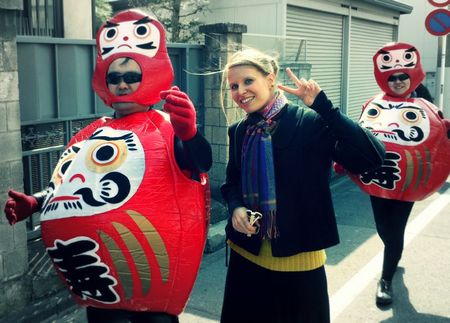 That was Kanamara matsuri's fun ! Or how image-freaks Westerners can get inspired by the Japanese and enjoy ridiculous things too, sometimes...
28.07.11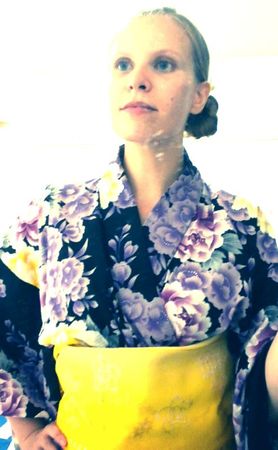 This gorgeous yukata is a present from my Fantastic Friend A.
This is the season of yukata. Many women, and a few men, are wearing them on the street by night - some of them going to a matsuri, some of them just wearing it for the pleasure to feel a bit special, in harmony with summer.
For a little French girl like me, putting on a yukata by myself is not exactly easy. Fortunately, Youtube gives tips bout the way to make it stands on you (without any button, any pin, any zip. Japanese Magic). You can learn how to put it on here, and for the obi this is here.
I can say that I am now an expert in obi-tying, but keeping my yukata tight on me is still a challenge. Anyway, it worked for one night !
Pieces of me in yukata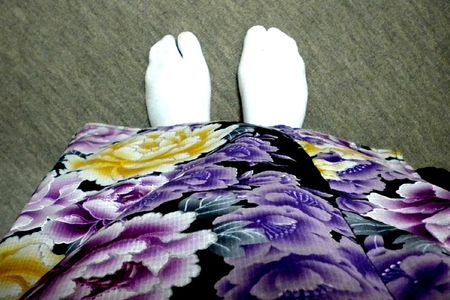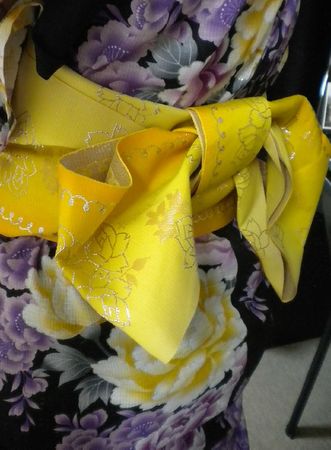 Who masters the obi, uuh ?
17.07.11
Second Matsuri of the summer : the Festival of Fireflies !
ホタルを初めて見て幸せでした!
I was totally excited about it because I had never seen firefies in my life. Actually, you need to be very lucky to see it in the nature : they are very fragile, have short life and produce only subtle, twinkling light, just like stars... So the easy way to watch fireflies is going to a place people "cultivate" them on purpose. Show-type fireflies. At Kamimachi, Setagaya-ku, every year, a dark "dome" (a tent, I would have said) full of fireflies is open to the public. You can enjoy matsuri and watch fireflies for free ! Sorry, no possibility to take pictures inside the dome, but trust me, it is so moving and so beautiful...
Matsuri Opening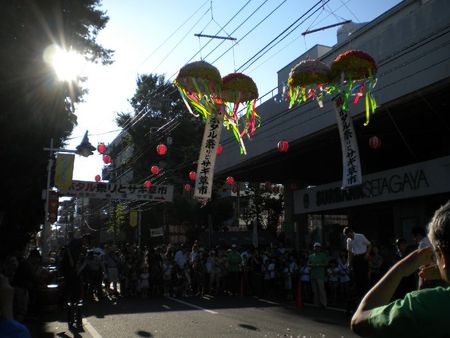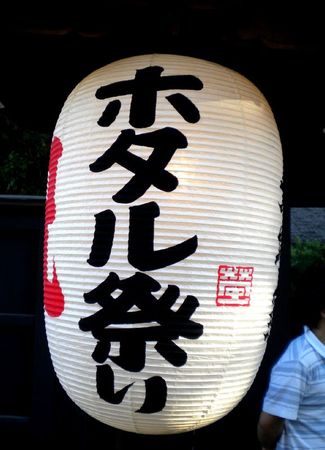 Taiko, saiko !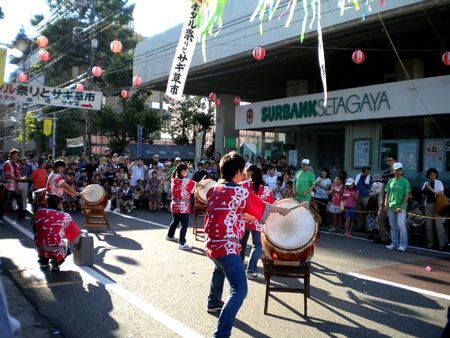 Mandatory cute girls in yutaka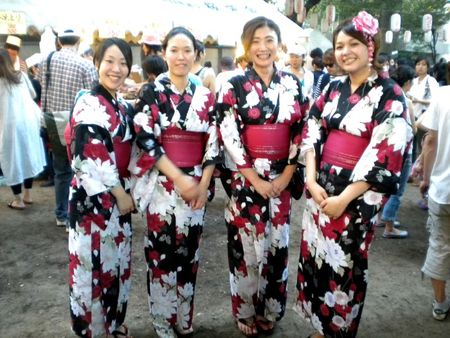 Matsuri by day...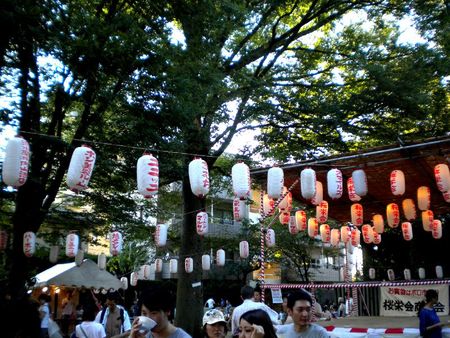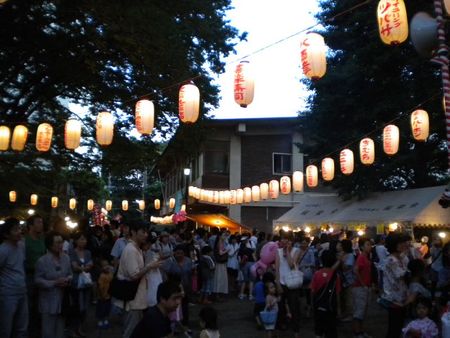 ... Matsuri by night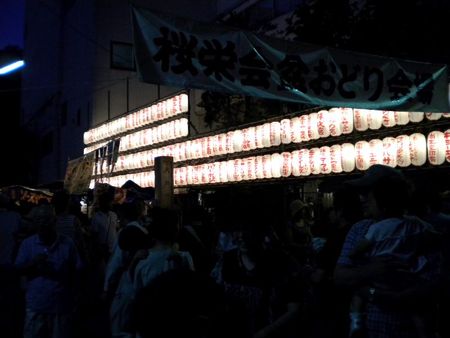 Dancing people
Me and Anne-Sophie, trying to follow the dance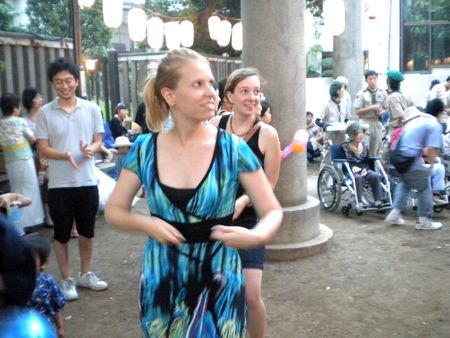 The Best Smile Team is back !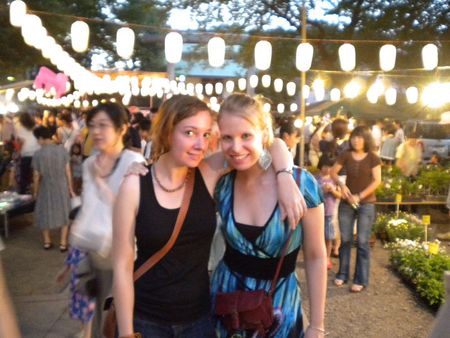 Hotaru Matsuri, 16-17 July 2011, Hotaru Domu - Taikan Yashiku

Kamimachi Station, Setagaya-ku, Tokyo (20 minutes from Shibuya by Den-En-Toshi line and Setagaya-Line)
Free entrance to Hotaru Dome !
I had the Owl City song in my head all time long...
13.07.11
If you plan to come to Japan one day, you have to understand the concept of matsuri. Matsuri is a Japanese "festival" consisting in gathering the greatest number of food stands a possible ; plus cute girls in yukata ; plus something traditional like dances, songs, contemplation of fireworks or wathever. In summer, you have dozens of matsuri all around Japan. They are most of the time totally packed and you come back home with the smell of takoyaki on your clothes. Actually, there is nothing very funny about matsuri, except the very special feeling to be in Japan for real.
In the case of Mitama Matsuri, the beauty of the lanterns alone justify your presence there. Of course, Yasukuni Jinja is one of the most controversial subject in the Japanese International Relations, because it is dedicated to the people who fought on behalf of the Emperor between 1868 (Opening of Meiji Era) and 1951 (end of the war) - about two million soldiers are honored there, including, unfortunately, some war criminals. The Yushukan Museum, just next to the shrine, is also famous for providing very incomplete information about the war crimes perpetrated by Japan in Asia during WW2. As a result, this beautiful place in Tokyo is considered abroad as a symbol of extreme nationalism and even Japanese imperialism ; and the Japanese people themselves are not in favour of their governement's high-level visits at Yasukuni Jinja anymore. To mak it short, Yasukuni is a touchy subject and sometimes people are surprised you go there, even for an innocent matsuri. Whatever.
But let's go back to the basics : as I said, matsuri is made of
Food Stands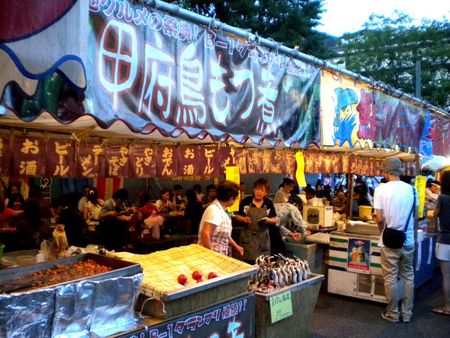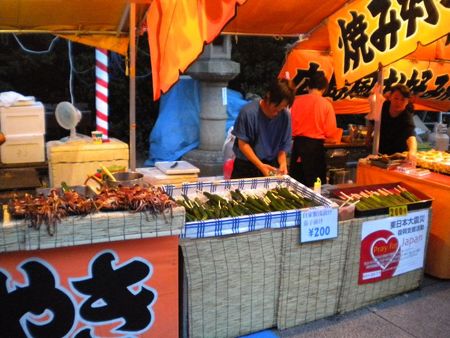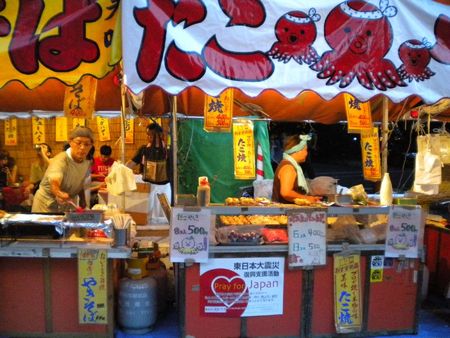 Girls in Yukata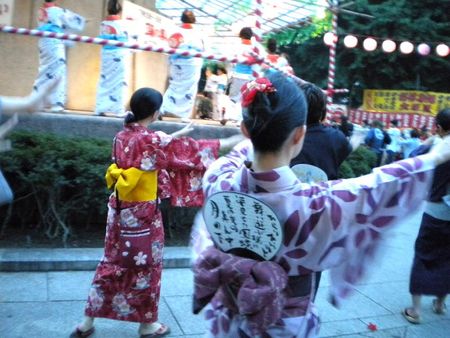 And something traditionnal : shrine and beautiful lanterns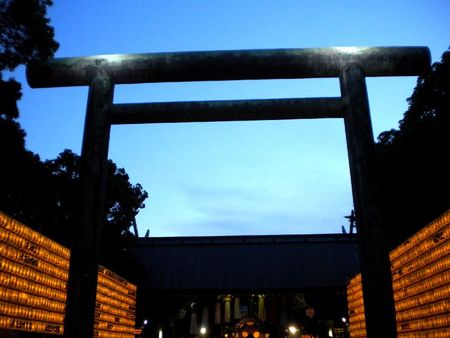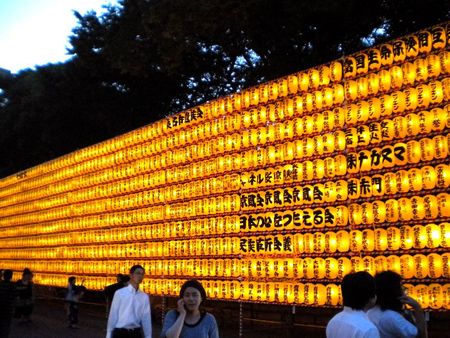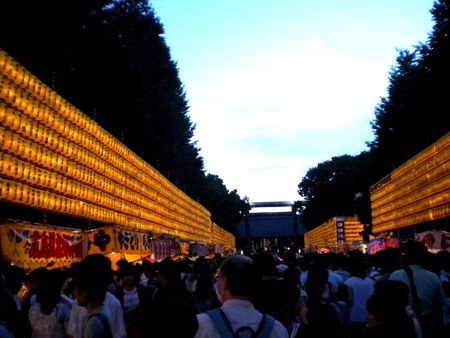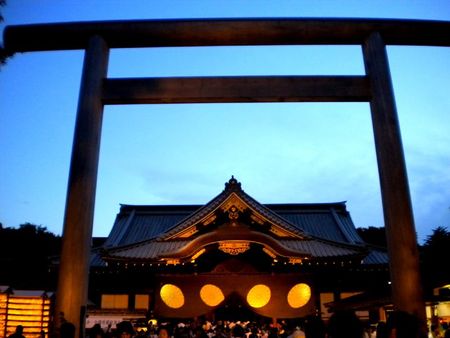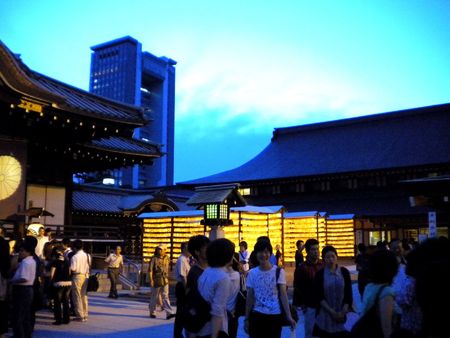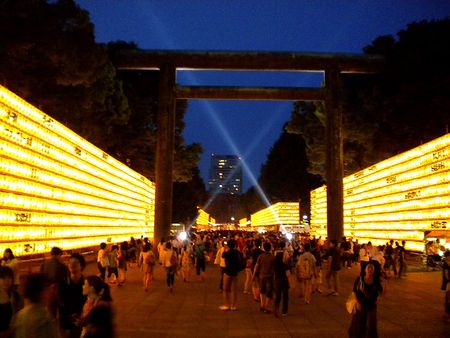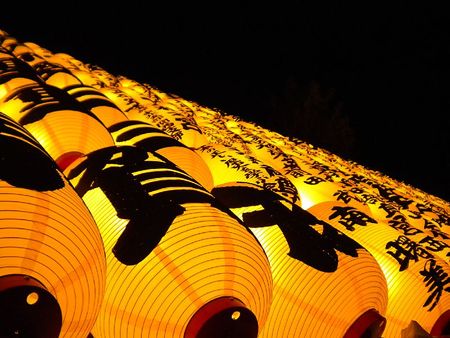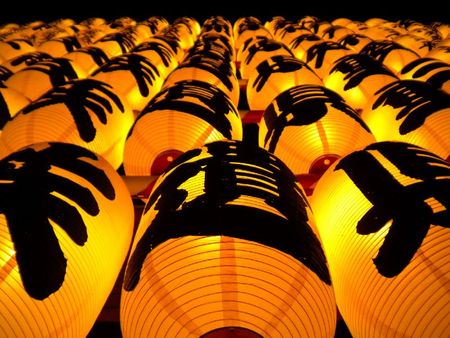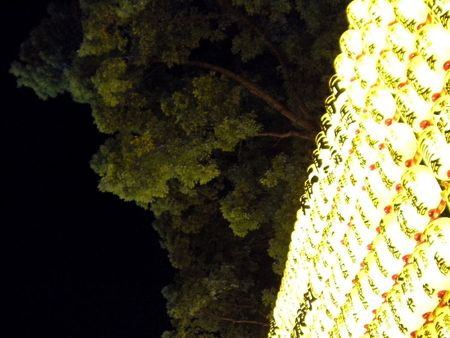 Magic, isn't it ?
The lanterns stand for the souls of the dead soldiers. In the middle of the way, a dancing group performs a simple choregraphy and every one can join the dance.
Mitama Matsuri 2011 / July 13th-July 15th / Yasukuni Jinja, Kudanshita Station / Free entrance