21.08.16
Meguro Gajoen is a wonderful hotel with exquisite design, a museum inside, and a waterfall included. This summer, it's sparkling with festival lanterns and dragon lights.
Summer touch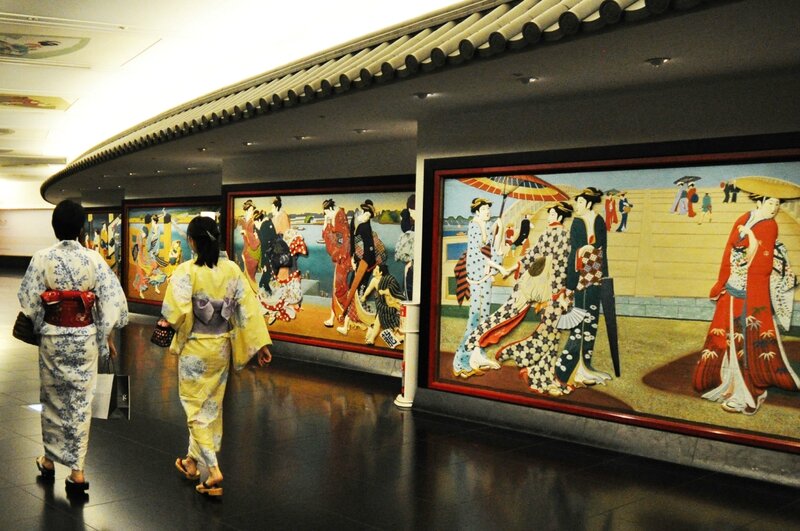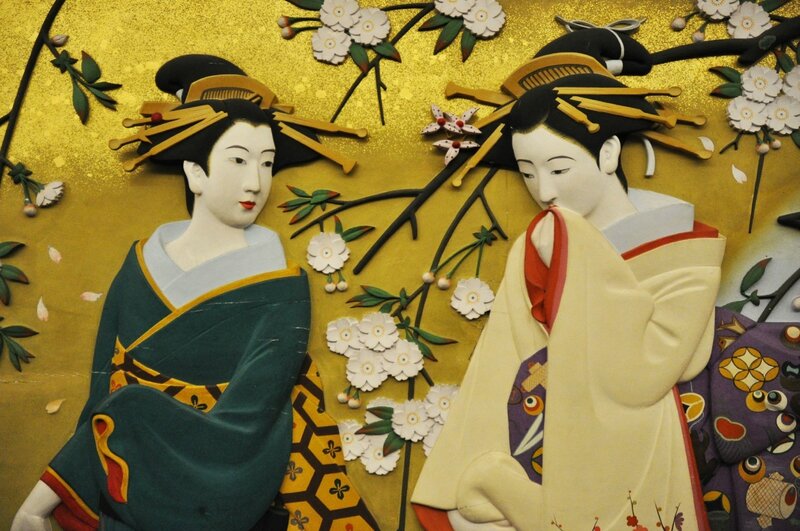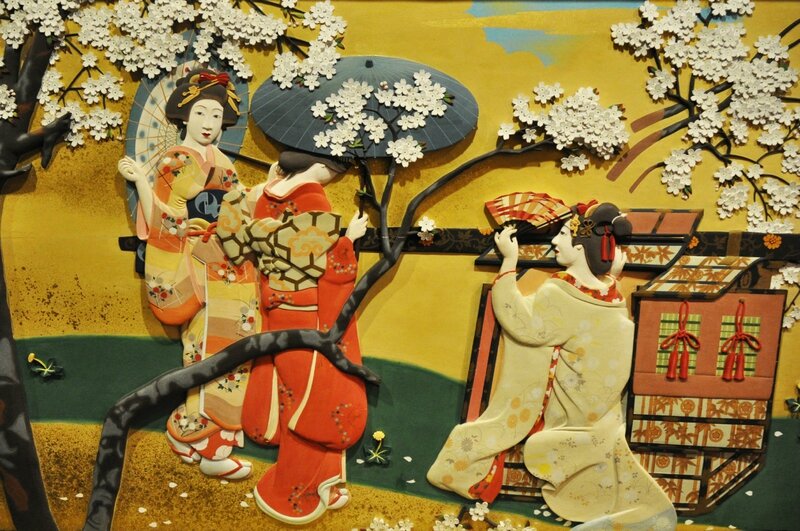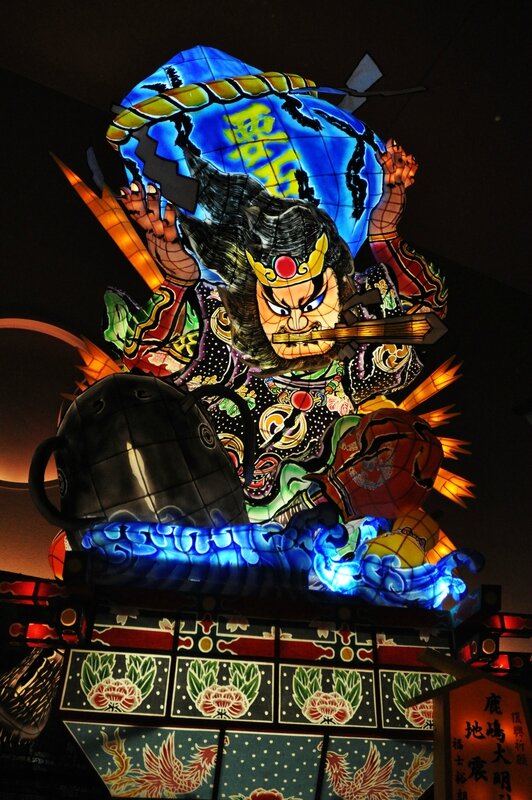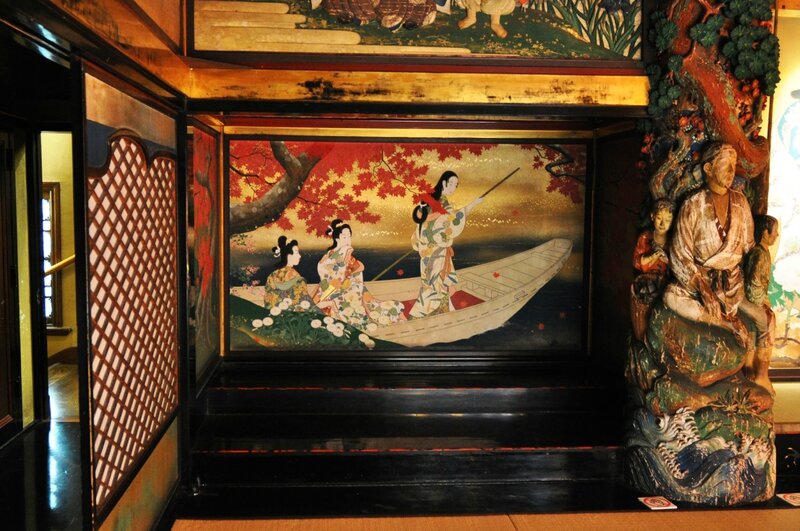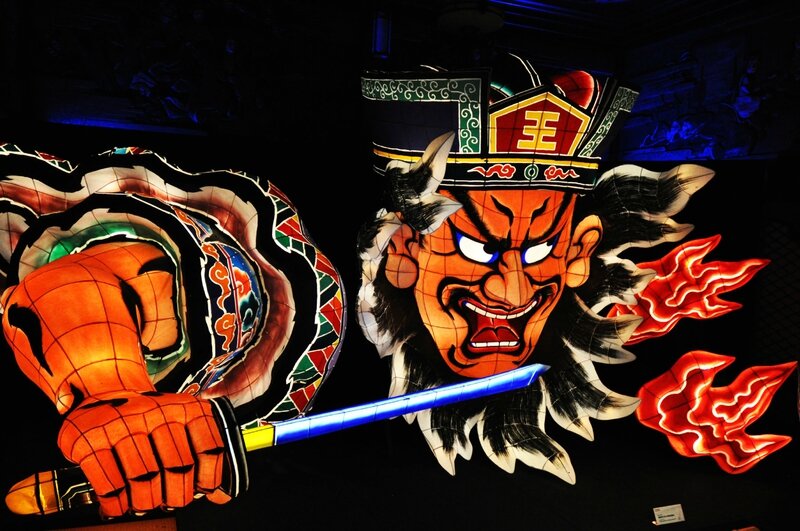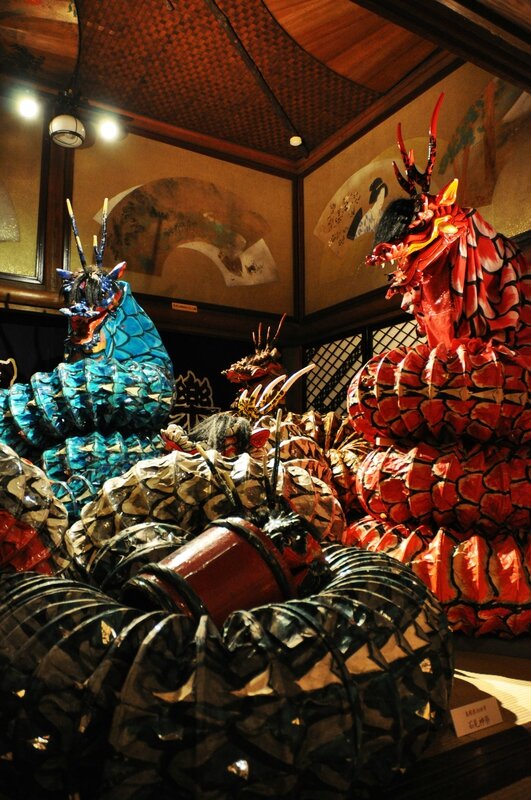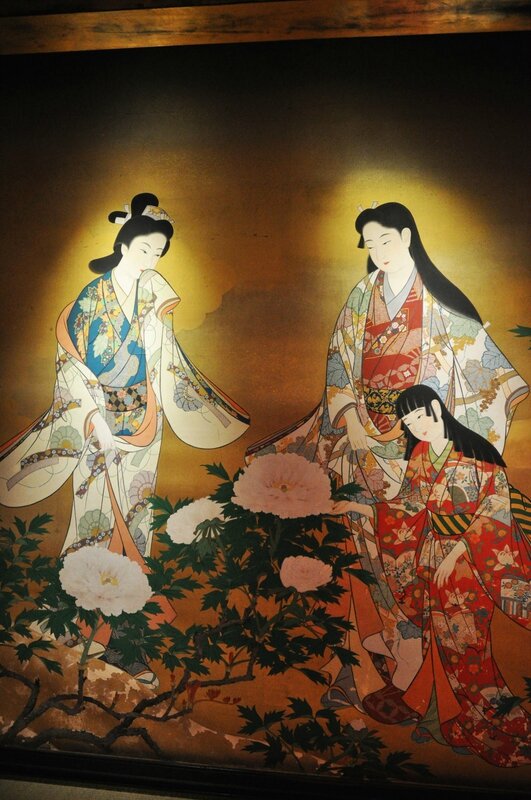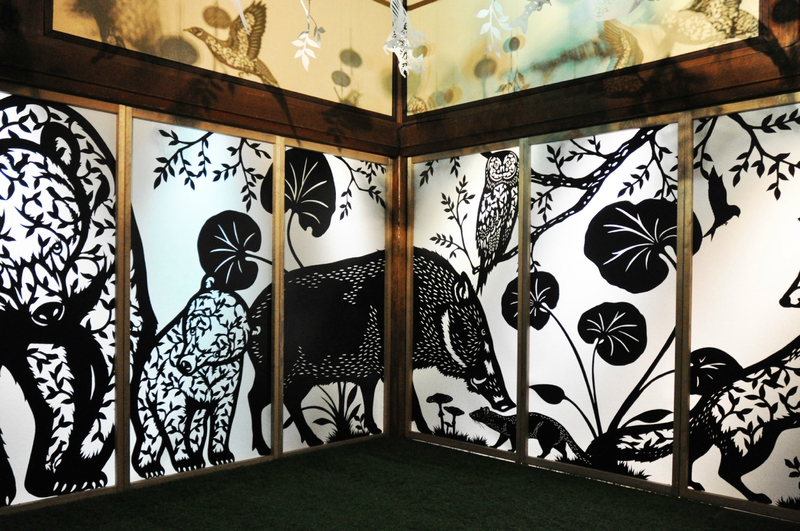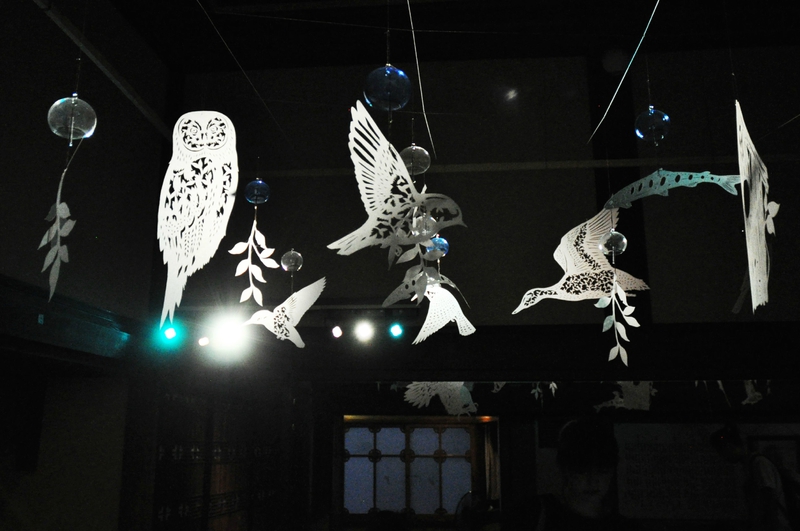 06.10.14
Sometimes typhoon strikes Tokyo and all you can do is staying at home, or trying to make your way to the Museum. This one, located in Odaiba, is the "Trick Art Meikyukan", dedicated to visual illusion in general and trompe l'oeil in particular. The point is to play with the background to get the more realistic picture - and it's not so easy, actually, but very funny.
Big kid playing in the Edo village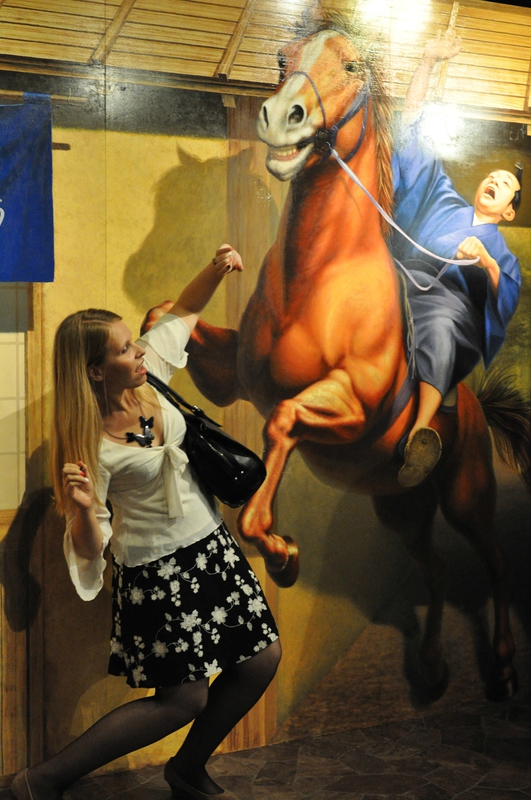 Ninja attack !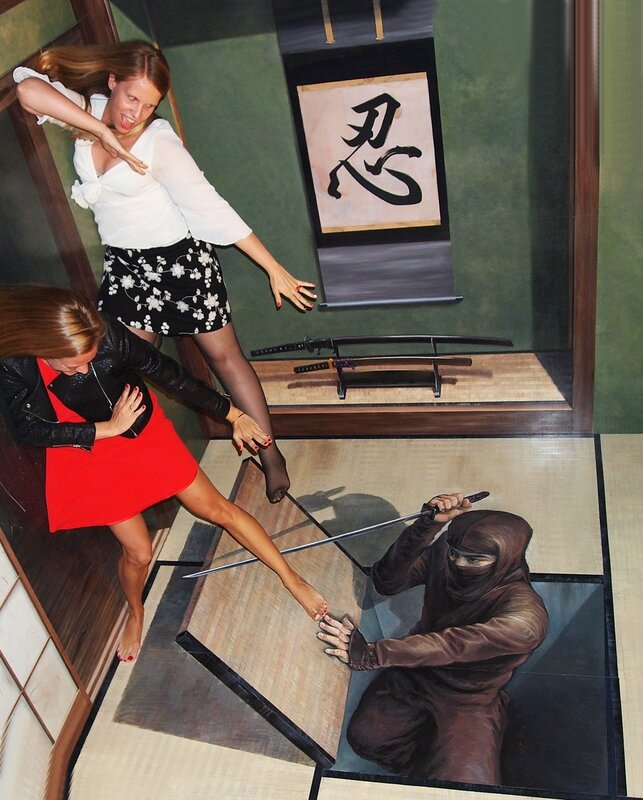 Japanese ghost stories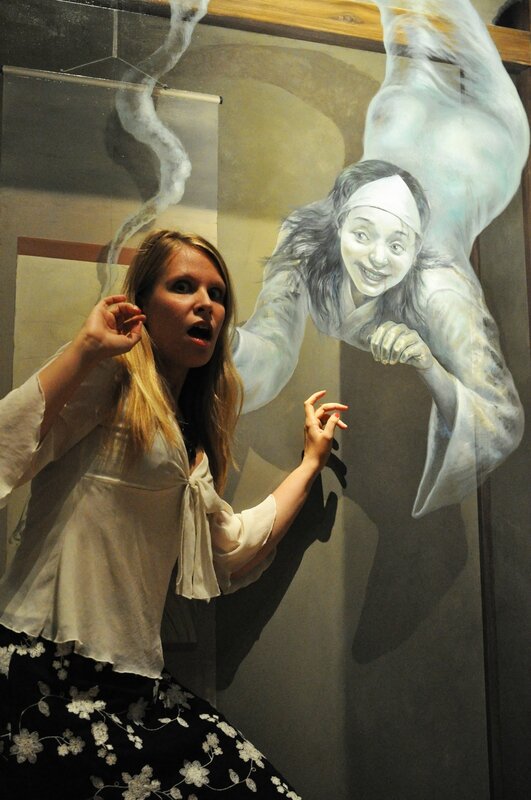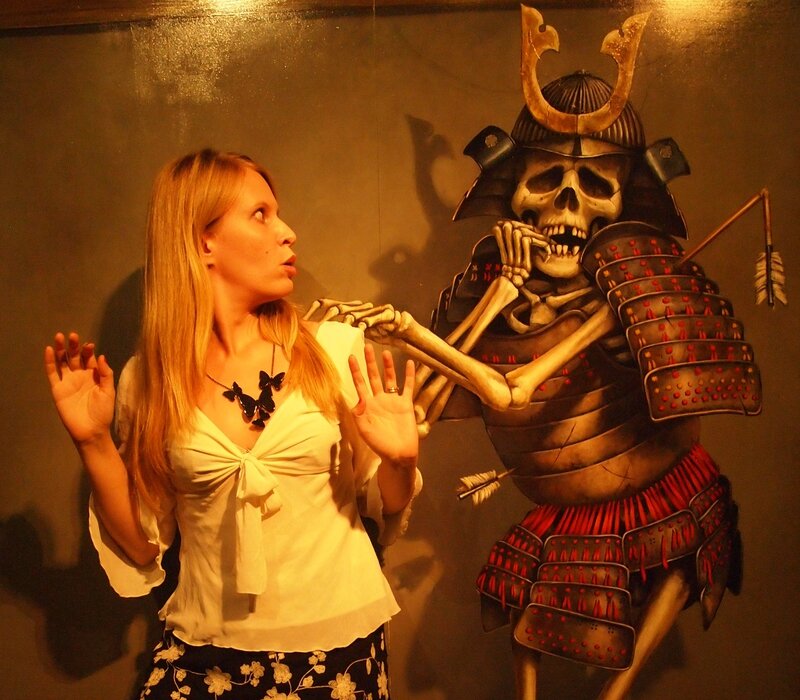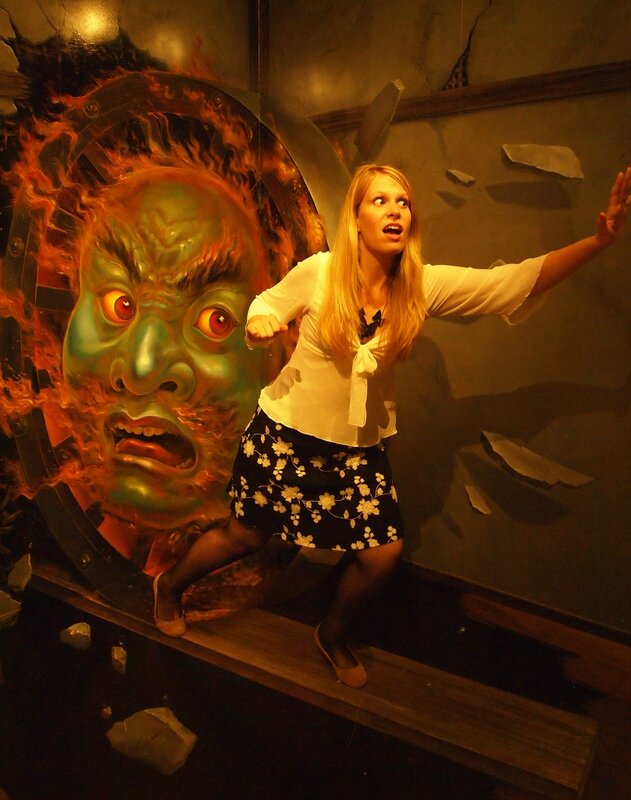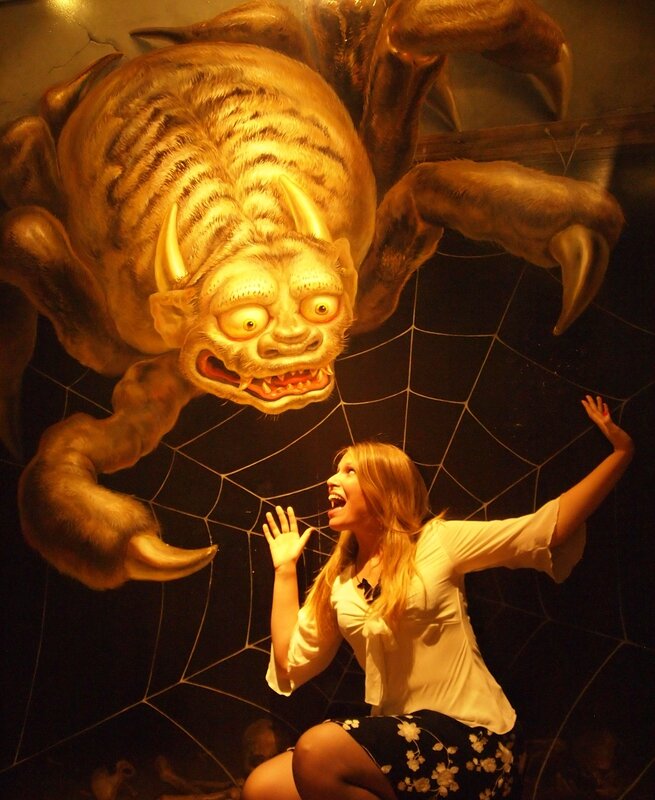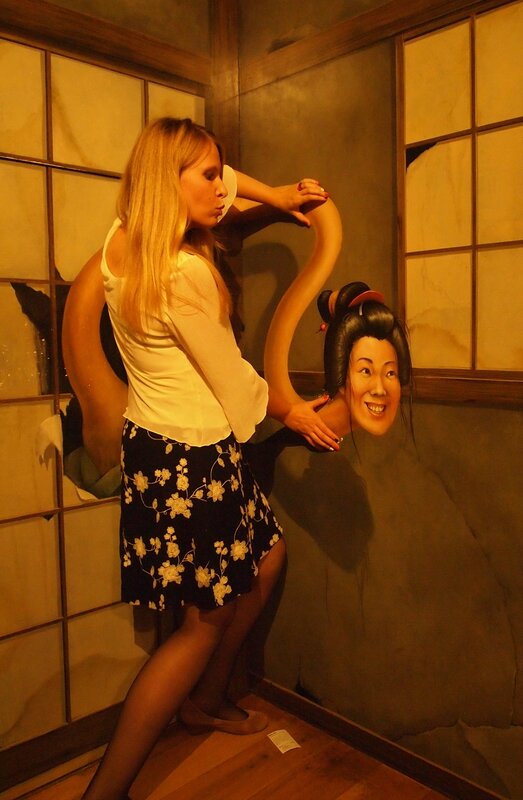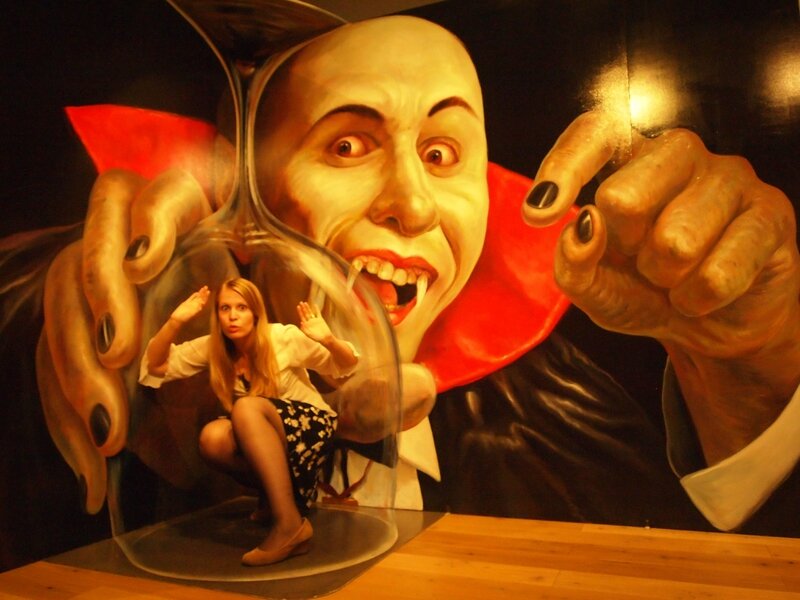 Jaws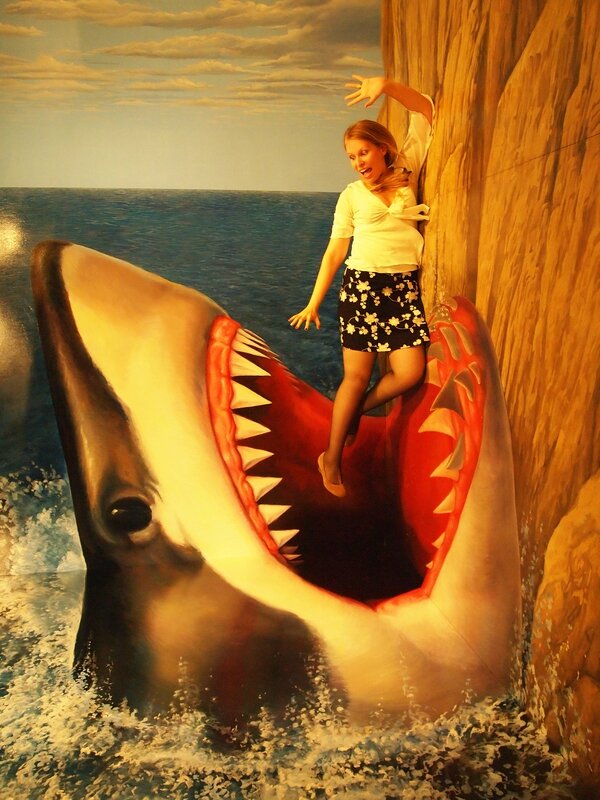 Jumanji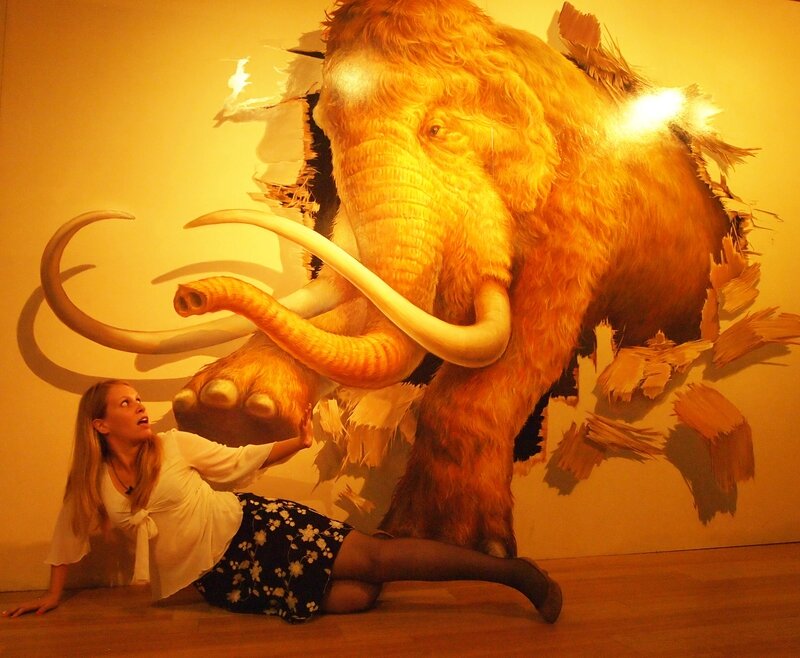 King-kong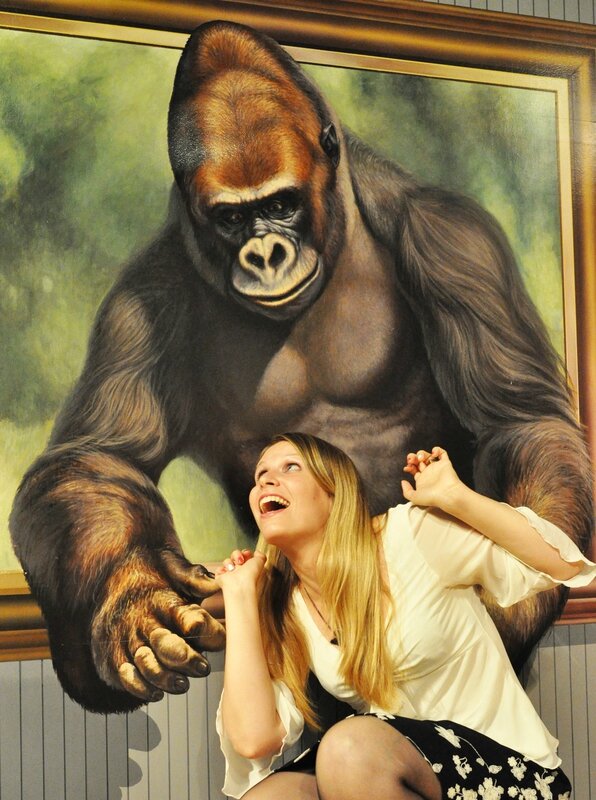 And finally, more friendly animals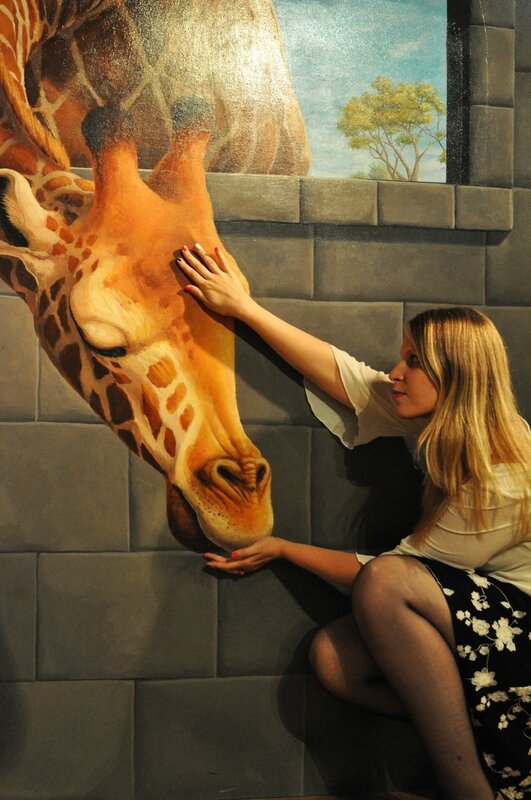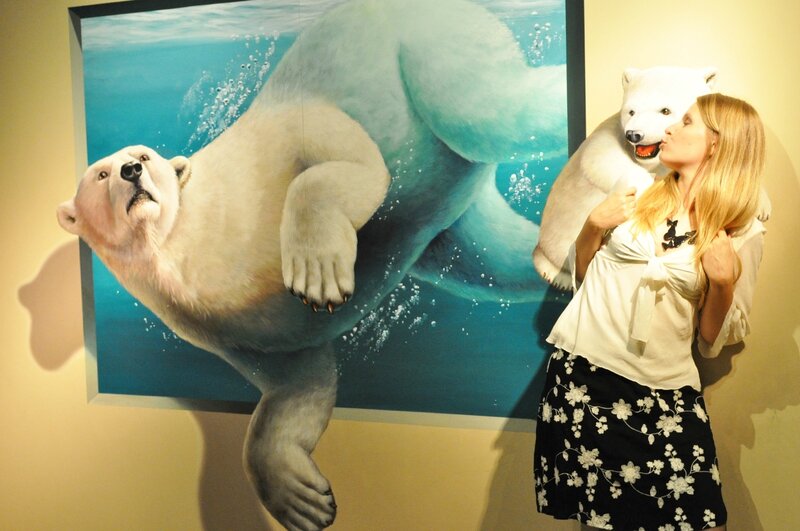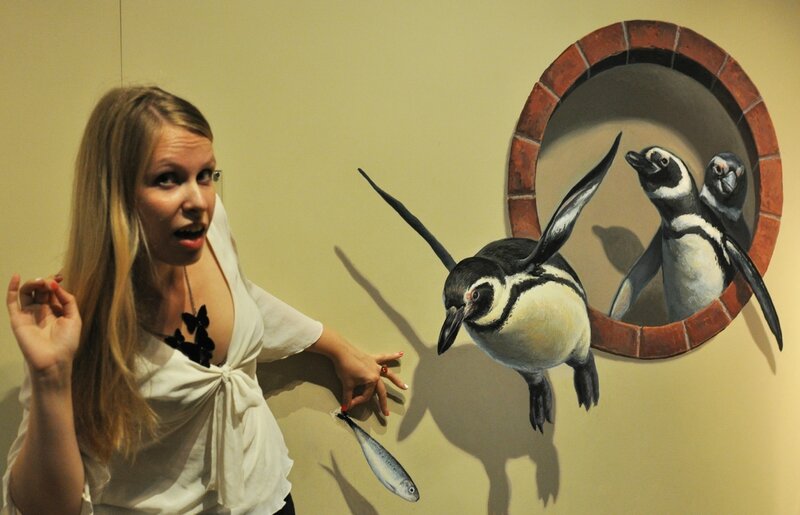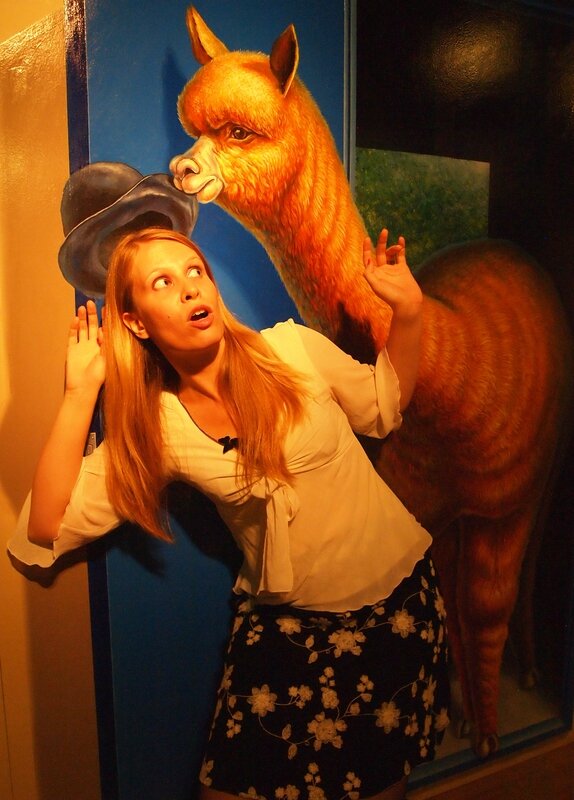 There's no age to have fun with trick art!
23.09.14
It seems that Hollywood is the year's leitmotiv. After my initiation in Broadway, the red carpet was calling me. Welcome to the Tussauds Wax Museum in Odaiba, the leisure island located in the Southern area of Tokyo, where you can chill with your favorite movie stars.
The last time I visited a wax celebrities museum, it was the Grevin Museum in Paris, a long long time ago when I was a kid. I don't know if the rules are still the same but at that time, it was forbidden to come close to the statues and to touch them. But at Odaiba's Tussauds, you can hug them, kiss them if you want. More fun and definitely better pictures. Here is a selection of my favs.
The kid inside me is flying high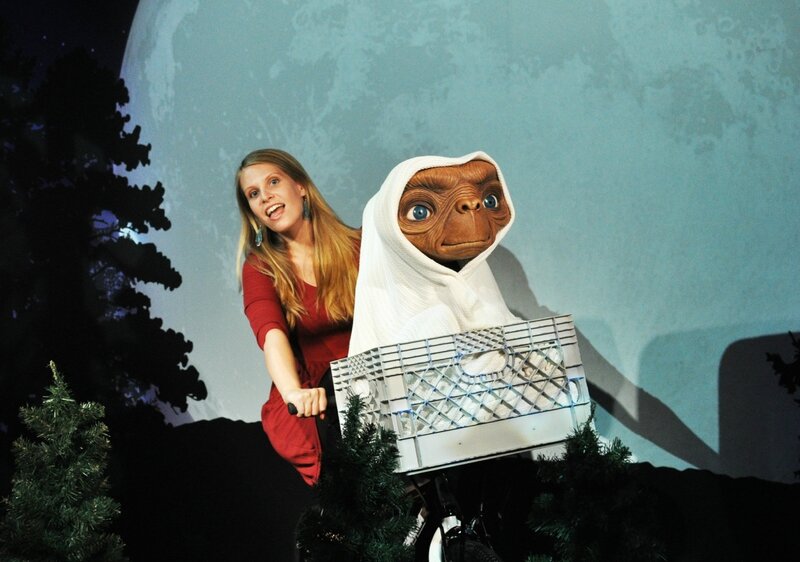 Hi Audrey, I went to the real Tiffany shop in New-York City just for you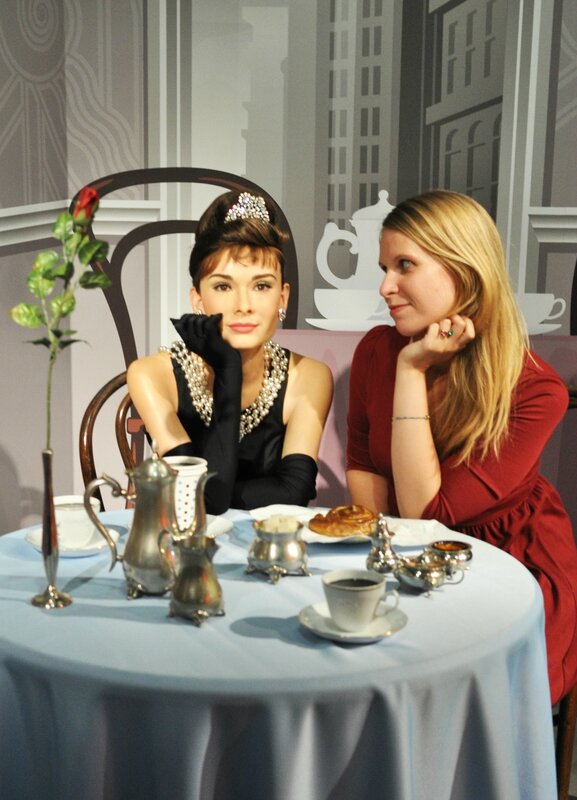 There's nothing like a nice ride with Tom to discover a new city
Gentlemen prefer blonds like my friend Marylin and me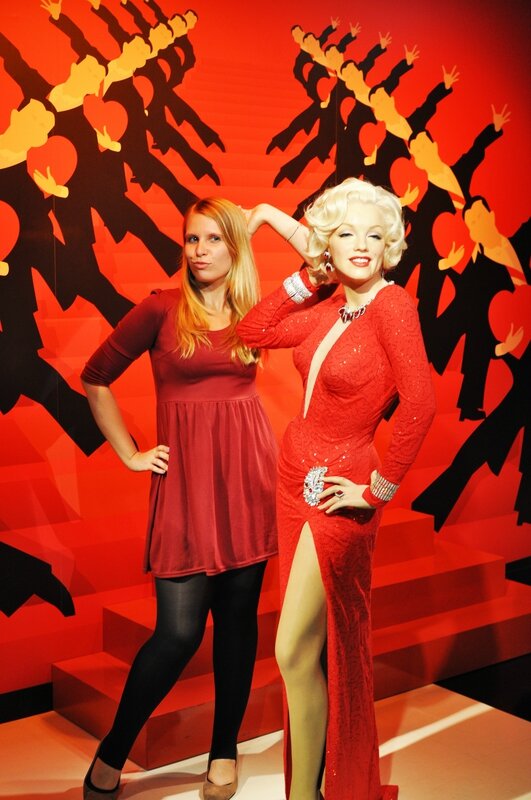 Sharing secrets with Lady Gaga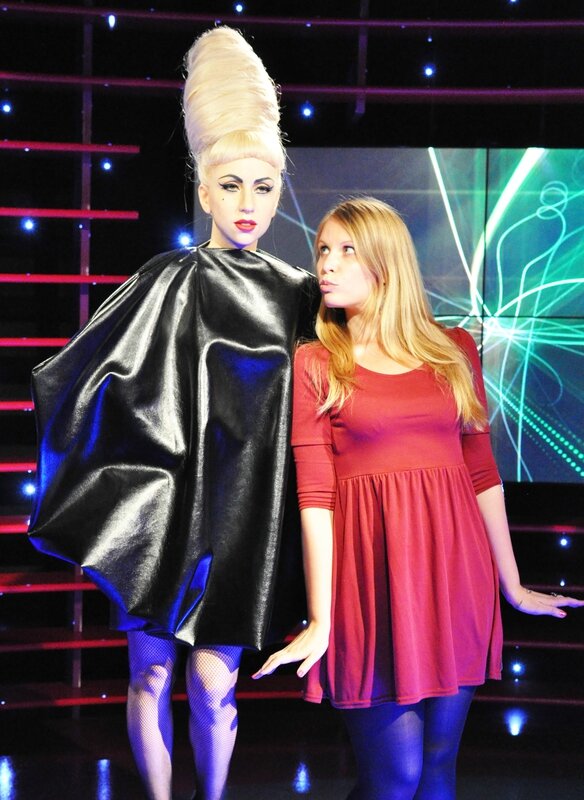 Beyonce shows me how to dance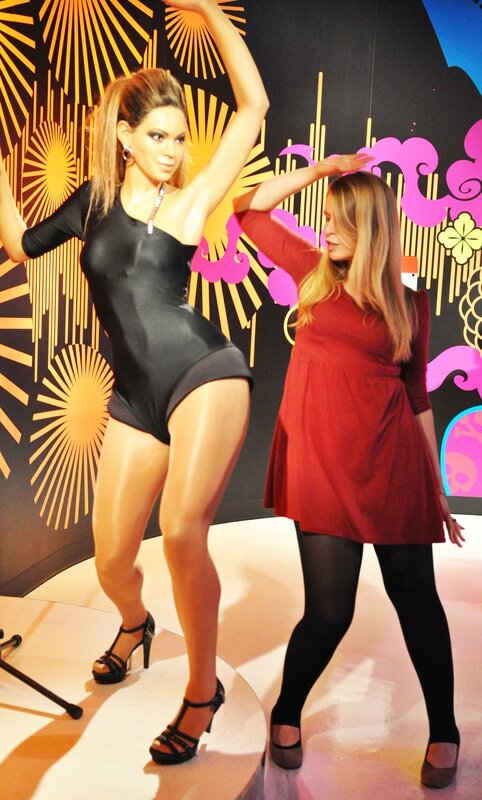 Then I'm 13 years old again.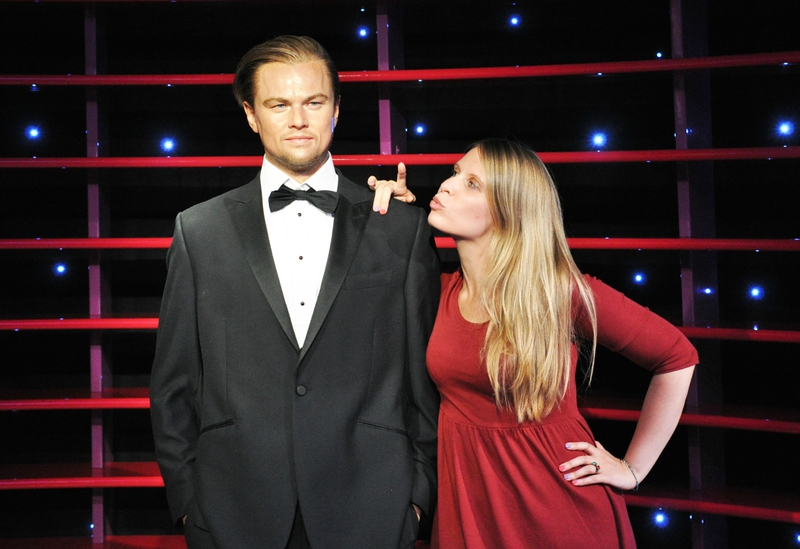 Madonna looks younger than me but anyway.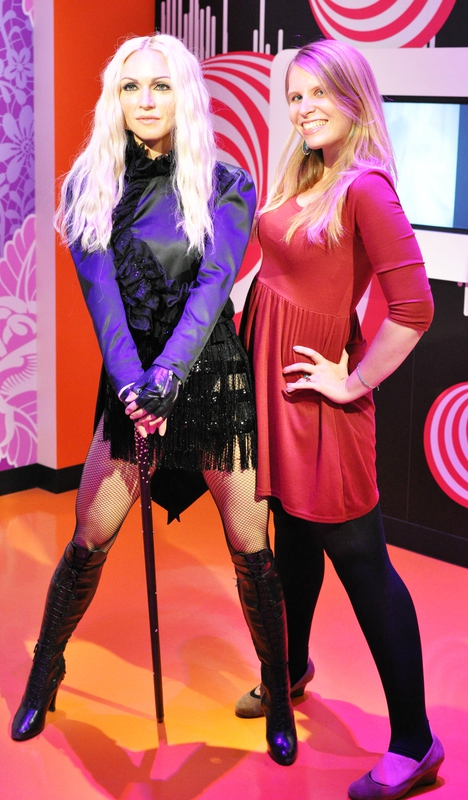 Taylor Swiftn, the latest of my blond glamour friends
25.02.12
Tokyo is magic : you think you have seen everything of the city, when suddenly you bump into new hidden treasures. Today, as the weather was not exactly "positive", I had a nice walk through Meguro,the black-eyed ward, until Nakameguro Contemporary Sculpture Museum, the little cousin of the Hakone one I have visited last year. And you know what ? Free entrance, and free hot tea !
Thank you very much to Akemi-san for her warm welcome and to Mr. Suto, artist, with who I had the most delicious conversation.
Access here !
Stone & the City
Nakameguro Stonehenge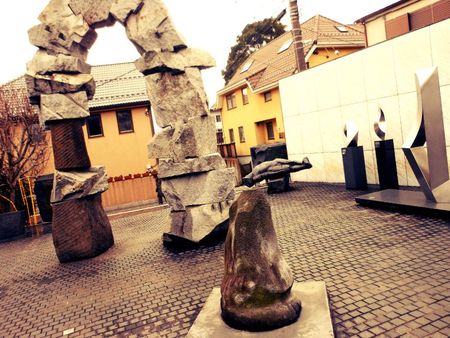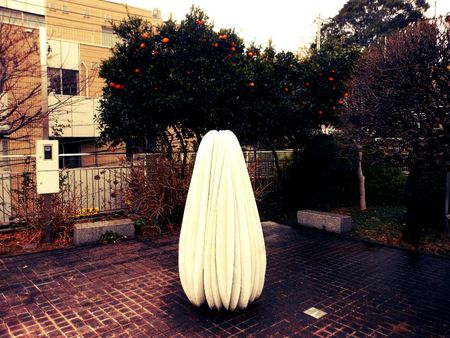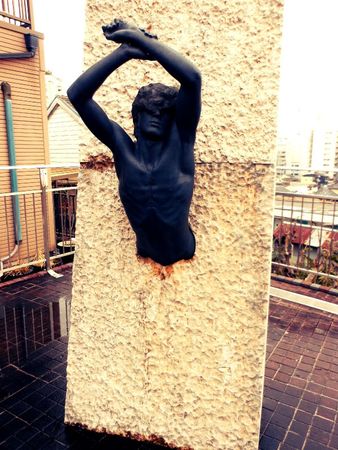 Chosenin Temple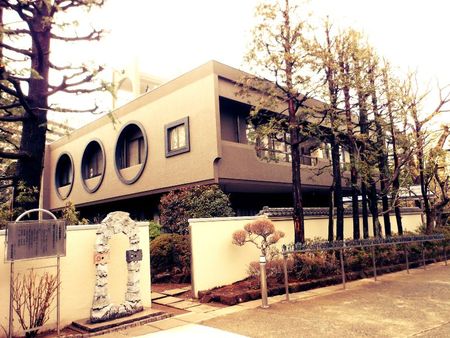 Good plan for a future "Night at Museum 3"
Stone wave surfing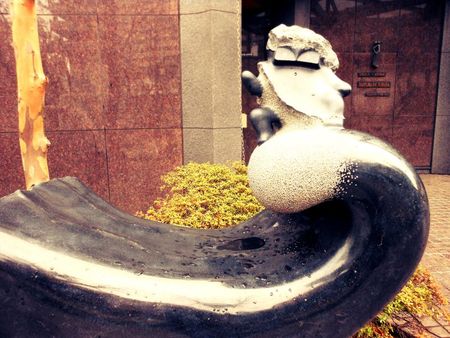 Steps to the sky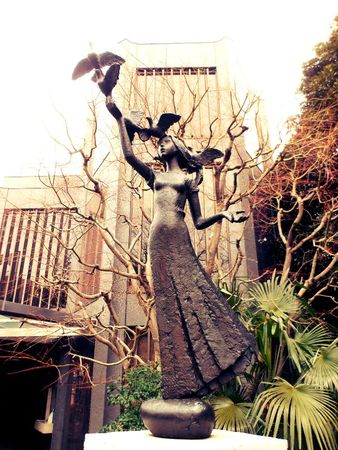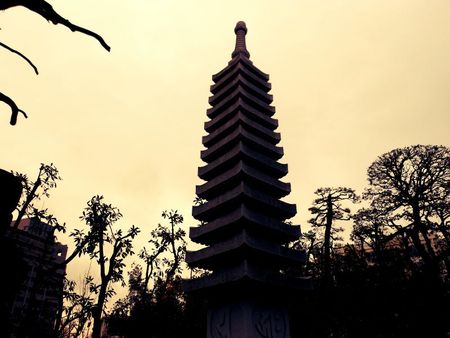 Stone pajama party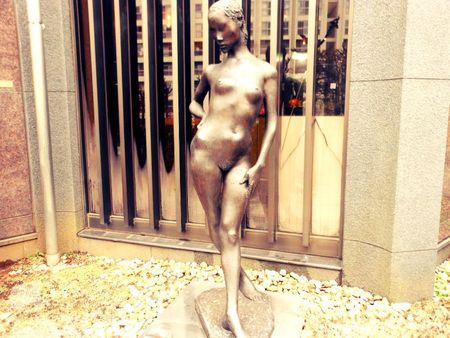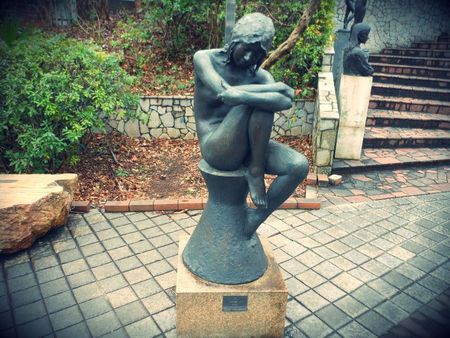 Sales ? Rush Hour ? Looks familiar to me.
Come and meet my new friends at Nakameguro !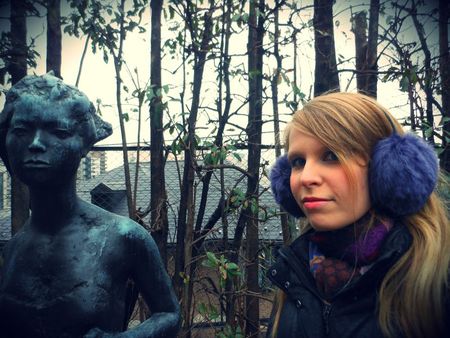 06.02.12
There is always something new to see around Tokyo. Something new... or ancient ! Thanks to the AFJ's activity program for February, I discovered the "Japan open-air Folk-House Museum" (日本民家園, Nihon Minkaen), in Kawasaki city, gathering no less than 25 old "public houses" (民家, minka) where the Japanese peasants were living together in the 17th, 18th and 19th Centuries. In the past, Japan has experienced an almost-communist period, especially in the countryside, where the people were living in small communities and working in common lands. This spirit is easy to feel inside the beautiful minka from Tohoku, Kanto, or Kanagawa regions. Here is a glimpse for next week's visitors with the AFJ !
To get there : From Shinjuku station, by Odakyu-Odawara line until Mukougaokayuen station (around 25 minutes). Schedules and entrance fees here. Access map here.
Hara House, the jewel of Kawasaki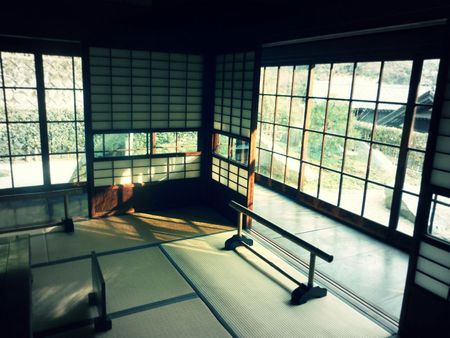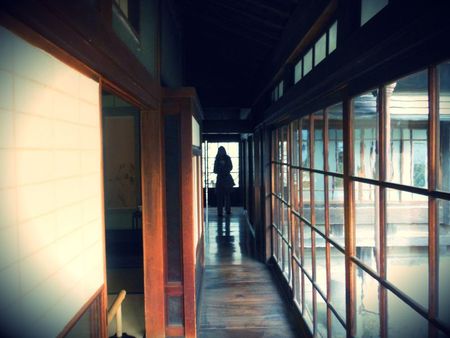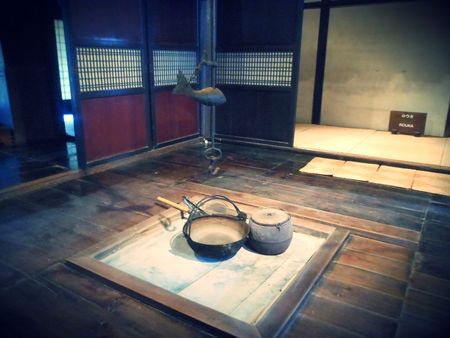 Nagano Water Mill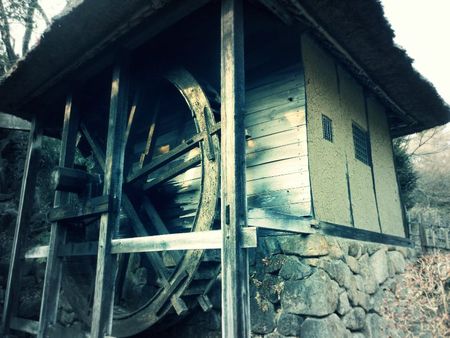 Houses from Nanto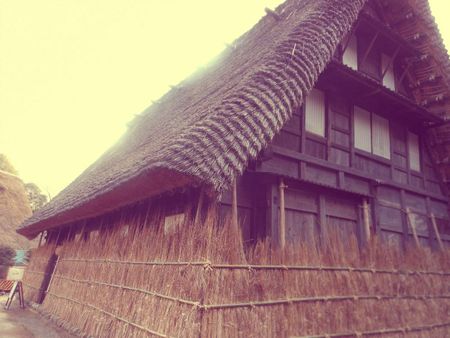 Old Tohoku spirit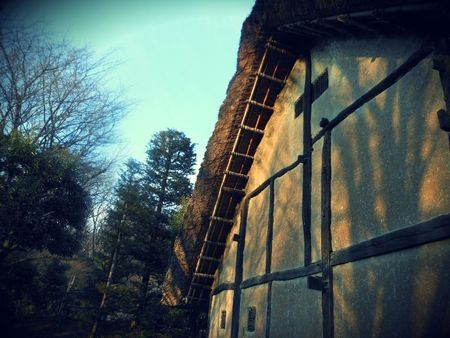 A Kabuki stage
Culture and Nature are going well together. Not only the houses, but the surrounding forest was delightful.
Frozen pond
Green and happy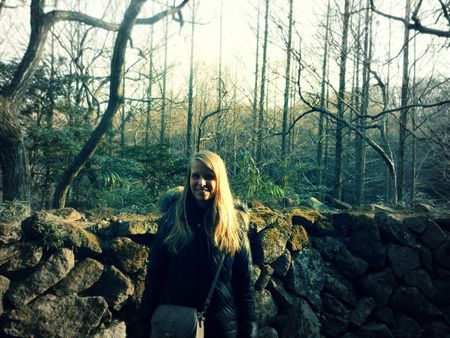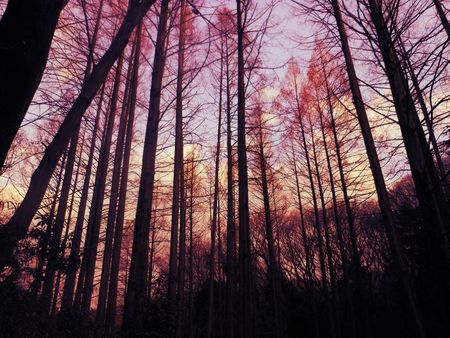 A very moving site to discover asap !
13.08.11
Or the Beauty overdose.
OK : I think I have added this place to the list of the places I prefer in the world. It's just amazing. If you have a chance, you really have to go and see Chokoku no Mori Museum, at Hakone, 2h30 by Odakuy lines from Shinjuku station (details below). The perfect destination for a summer week-end. You're not going to regret it, even if, like me, you don't especially fancy contemporary art - there, the way the pieces of art are displayed is so perfect, so beautiful... I really got a shock contemplating these unexpected shapes, especially in the nature, like this... like gods, or fairies... wow. Have a look !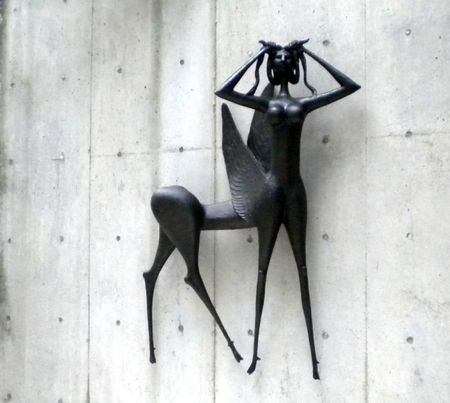 So, this is the concept : about 120 works by famous scuptors from all over the world - Japanese, American, Canadian, Italian, French, Hungarian, Argentine... among others, from Rodin to Niki de St Phalle - are hiding in the nature. You just have a stunning walk and enjoy every corner of every bush.
Hakone amazing landscape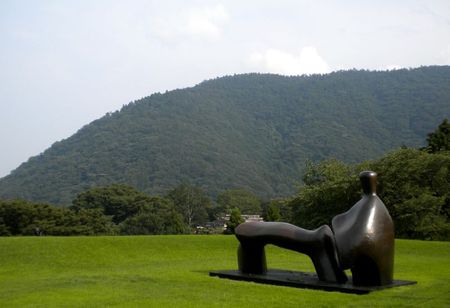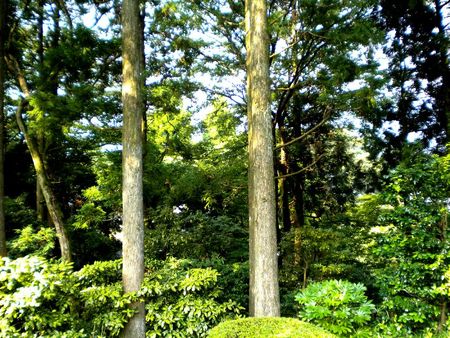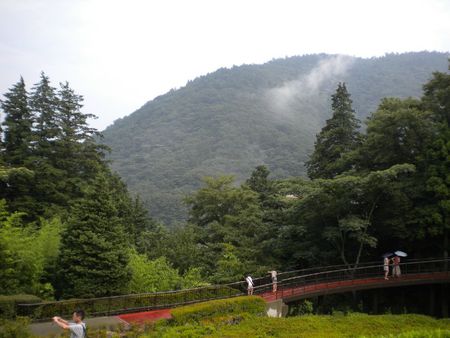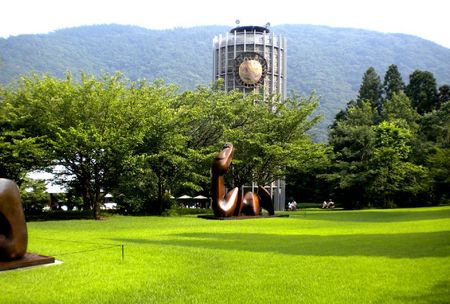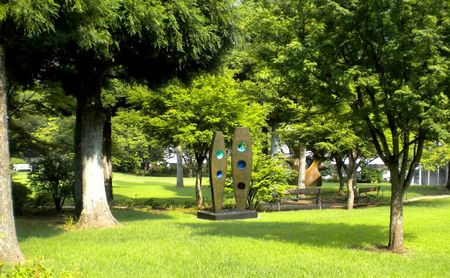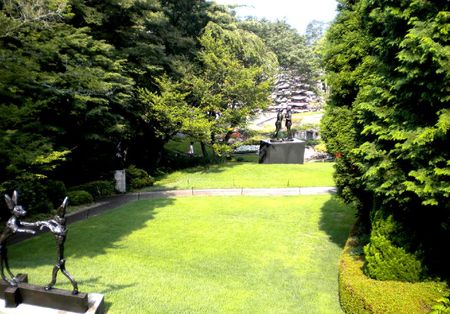 I had the feeling my eyes were not wide enough for all this beauty, or maybe my brain.
Aesthetic shocks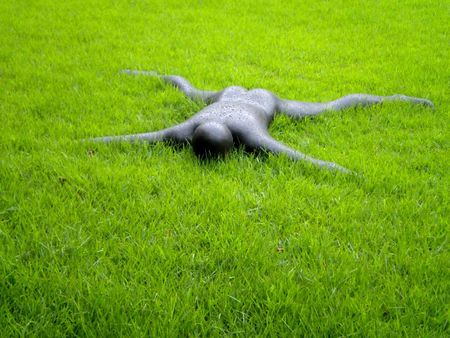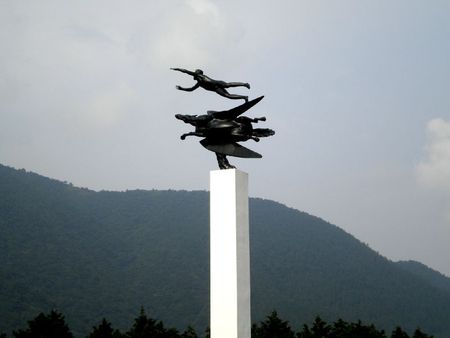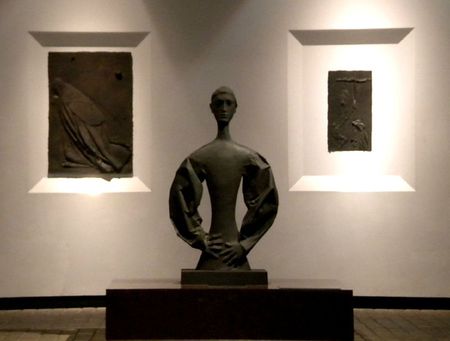 Nature is female, and so is inspiration, if you trust the many curvy figures of this amazing museum.
Women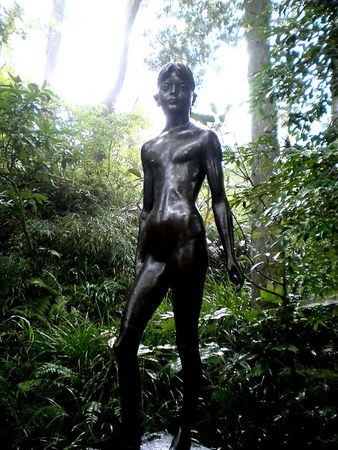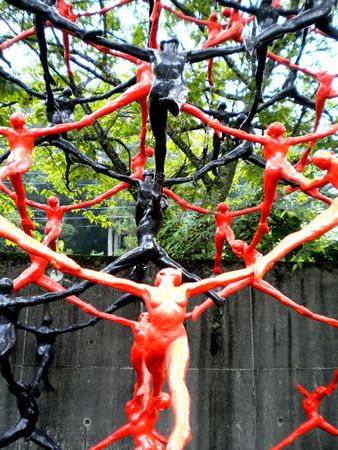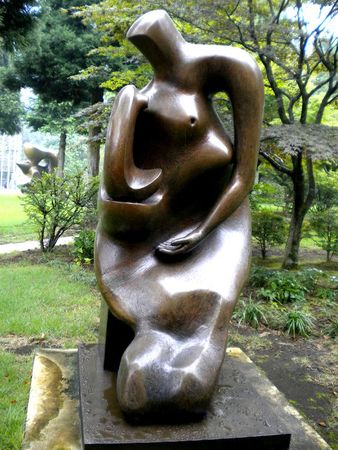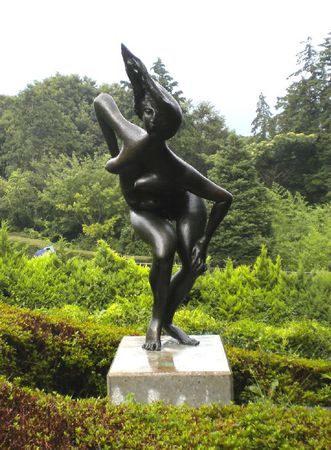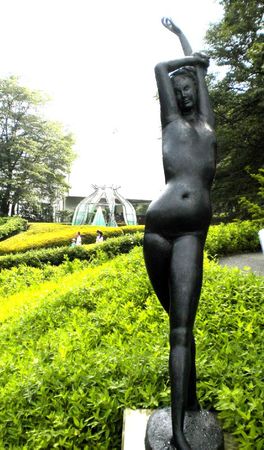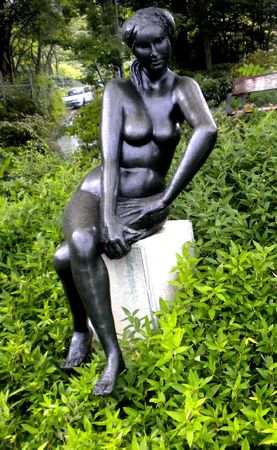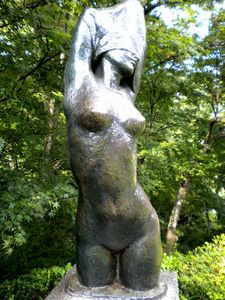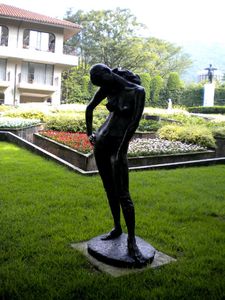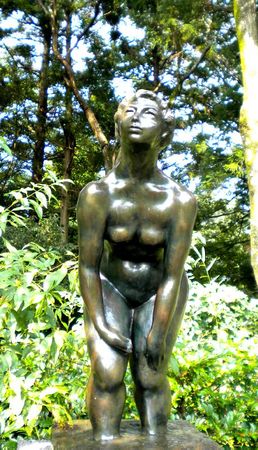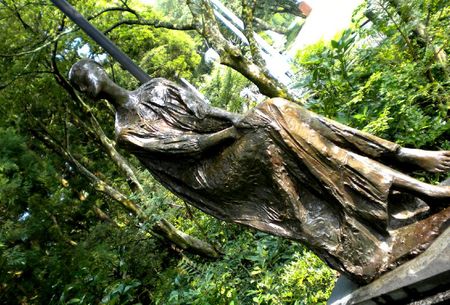 There were also many funny stuff in this park, it was not about being serious all the way long.
UFOs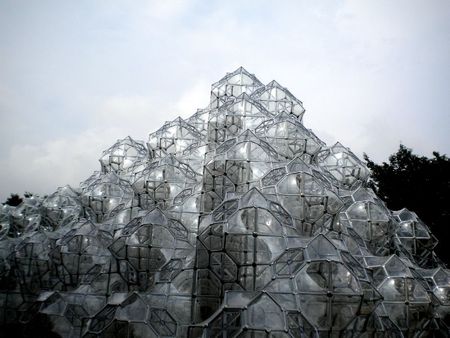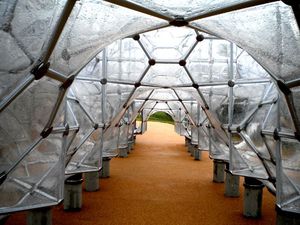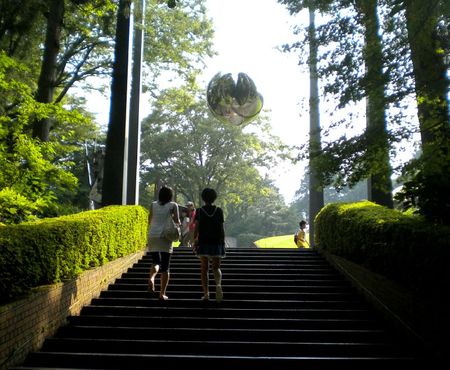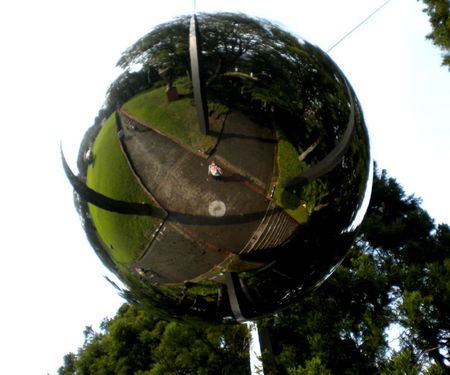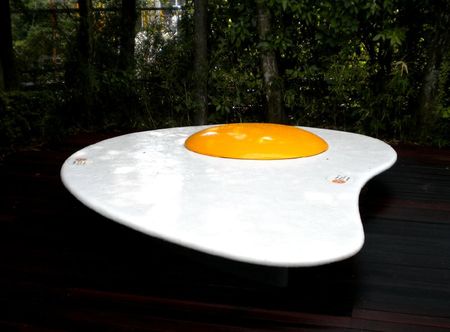 The best play-ground ever, designed by a Canadian artist. But why is it always reserved for the kids ?? Great artists, let us adults have fun too ! Make it more resistant !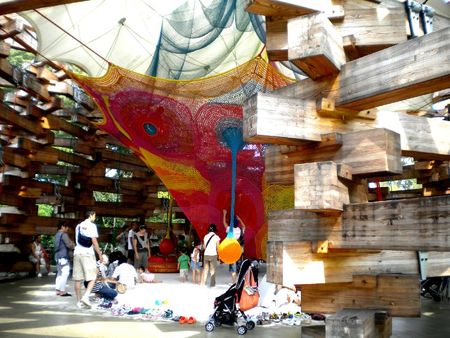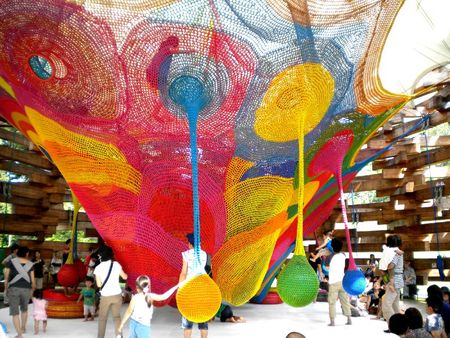 The stars of the Museum
Achille Talon et la Main du Serpent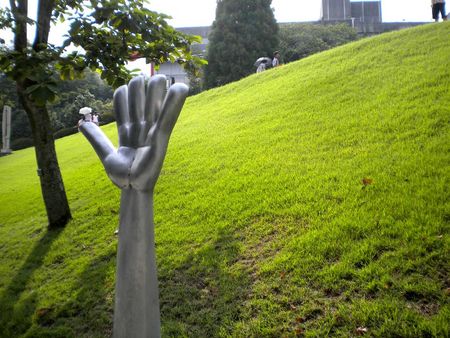 At the end you don't know anymore who is here to be watched, and who is the public.
Family visiting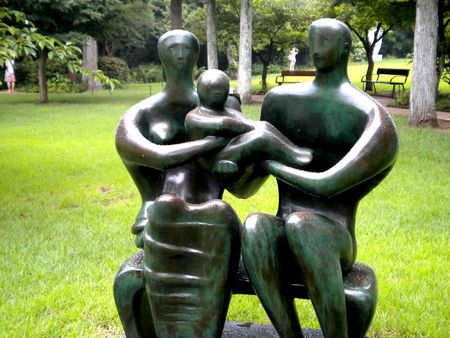 Lovers...
And also Van Gogh.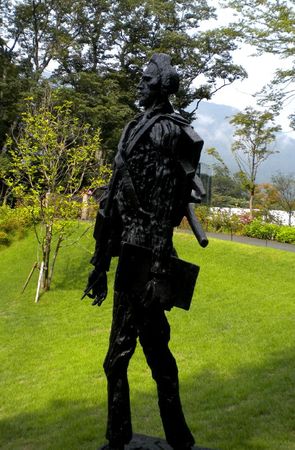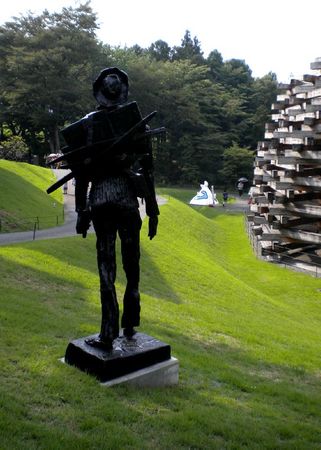 Finally, my very favourite parts. The first work is called Symphonic Sculpture (by Gabriel Loire) ; it was a tower you enter in to discover the one of most beautiful thing I have ever seen. Colors, colors, colors - and light. It reminds you the most joyful side of churchs, of faith, of customs and traditions, but at the same time this is something else, this is only pure beauty.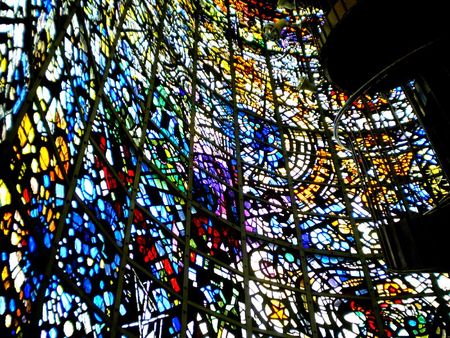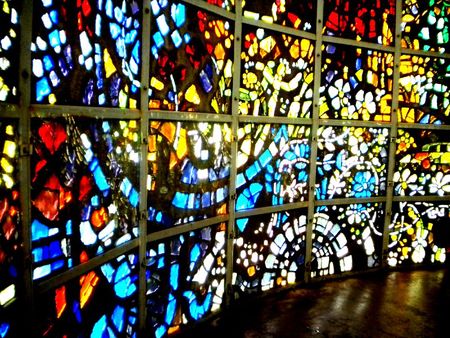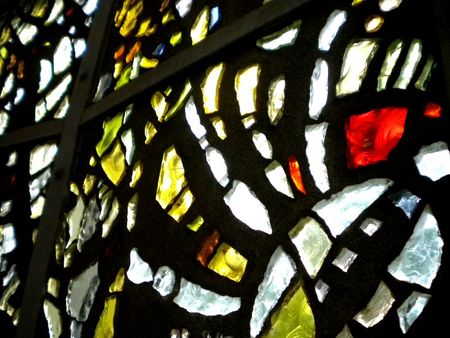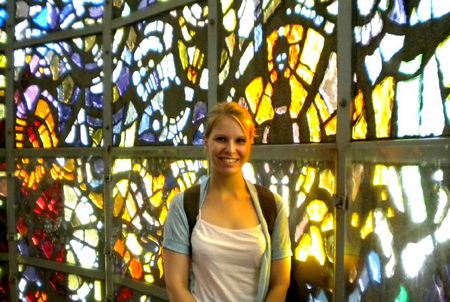 The second one gives a radically different atmosphere, but I liked it so much too : a kind of white paradise, between the Japanese stone-gardens and the contemplatio of the sea. As it was in a gallery, the air was a bit cold, and it suited the art works perfectly.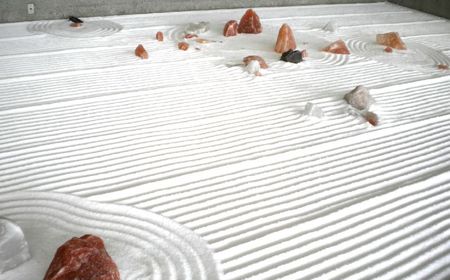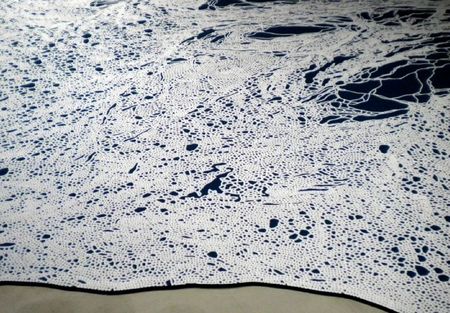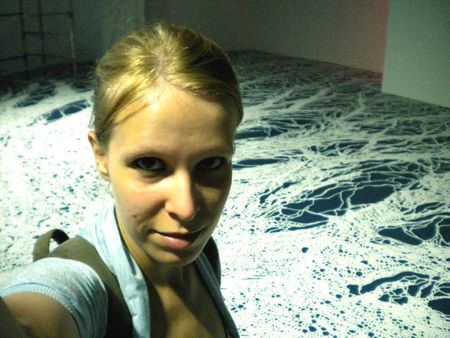 You got it, you absolutely have to go an see by yourself if you live in the surroundings of Tokyo. I guess that the Museum changes wonderfully with the seasons, and it's opened 365 days from 09:00 to 17:00. Want to taste a bit of contemporary sculpture in Japan ? Chokoku no mori !
Chukoku no Mori Bijutsukan - Hakone Open-air Museum
Admission : 1600 yen (adult)
Access : Shinjuku JR station > Odakyu Line to Odawara station > Hakone Odakyu Line in the direction of Gora, to Chokoku no mori station (total : about 2h30 by train, 1500 yen)
30.06.10
It's a very old castle full of priceless Italian paintings, Egyptian sculptures, Greek statues and French Kings' ghosts. It's a mythic museum, a touristic spot and a gathering place. There is always a smell of mystery in the air when you enter it and see the pyramid. As if the aliens were invading the old castle.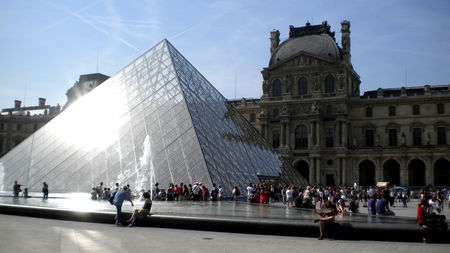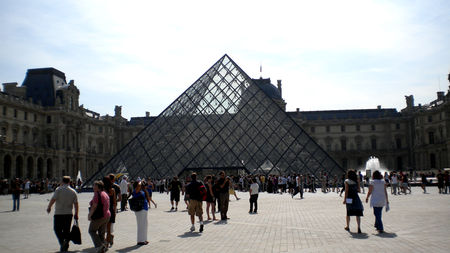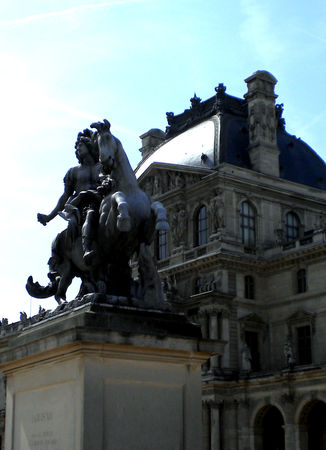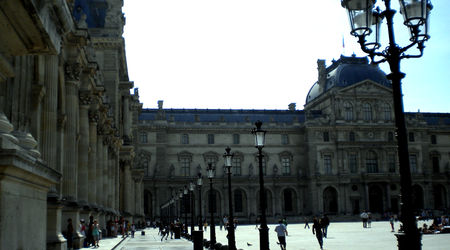 06.05.10
Tokyo is full of confidential resources... At the end of Omotesando, behind Prada, there is a an oasis called Nezu Museum. Not only you can enjoy artworks and exhibitions there, not only you can have a nice bowl of macha but you can also have the most restful, peaceful walk after your frantic Harajuku shopping... Judge by yourself.