31.05.16
A girl needs holidays.
Far far away from frantic Tokyo, the Southern islands of Okinawa are hiding beautiful beaches and crystal-clear waters. You need to look for them though, because many landscapes there are unfortunately ruined by highway bridges, electric wires and ugly boats. But with a bit of patience, you will find postal-card views, beautiful manta rays spots and perfect sunset beaches!
Ishigaki island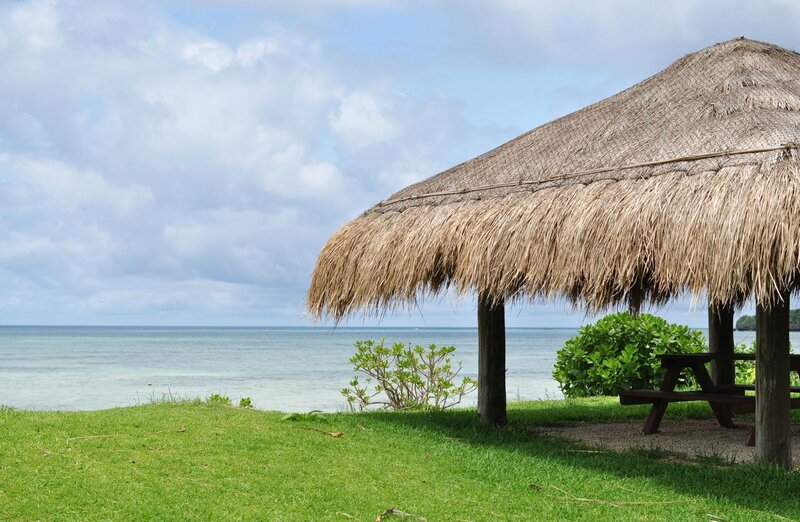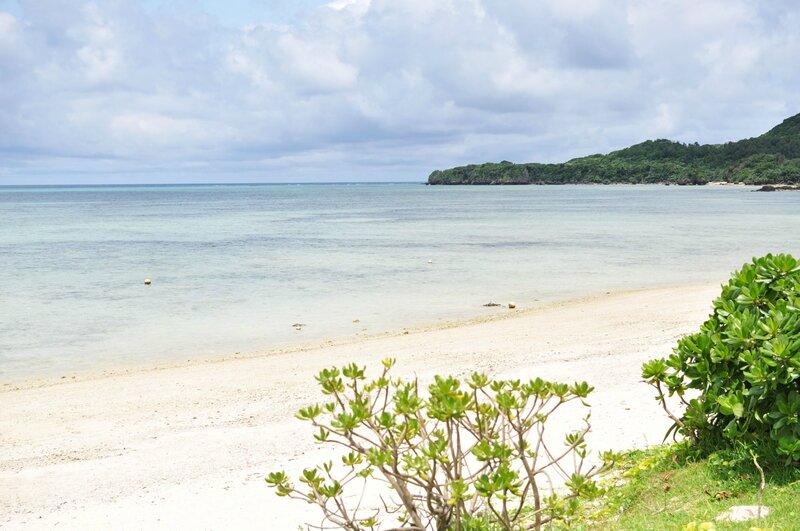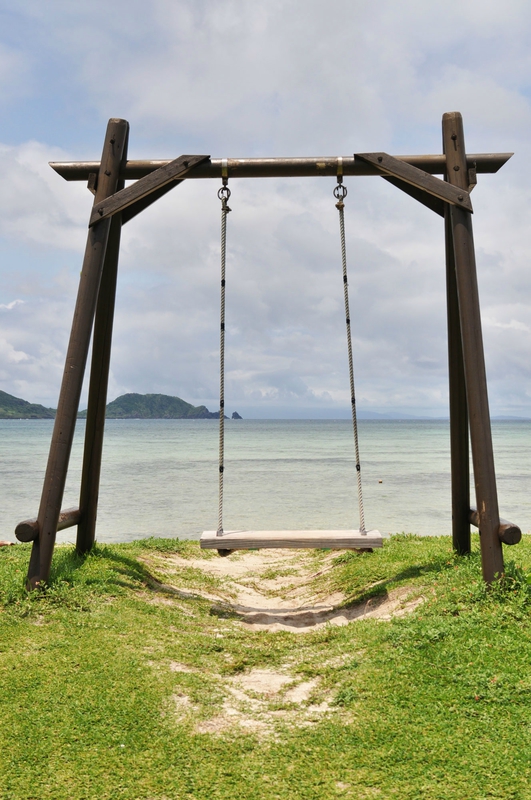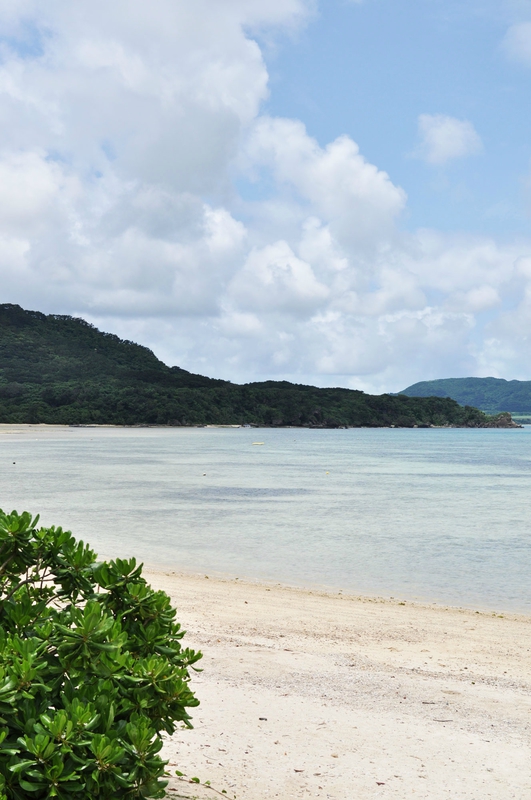 Kabira Bay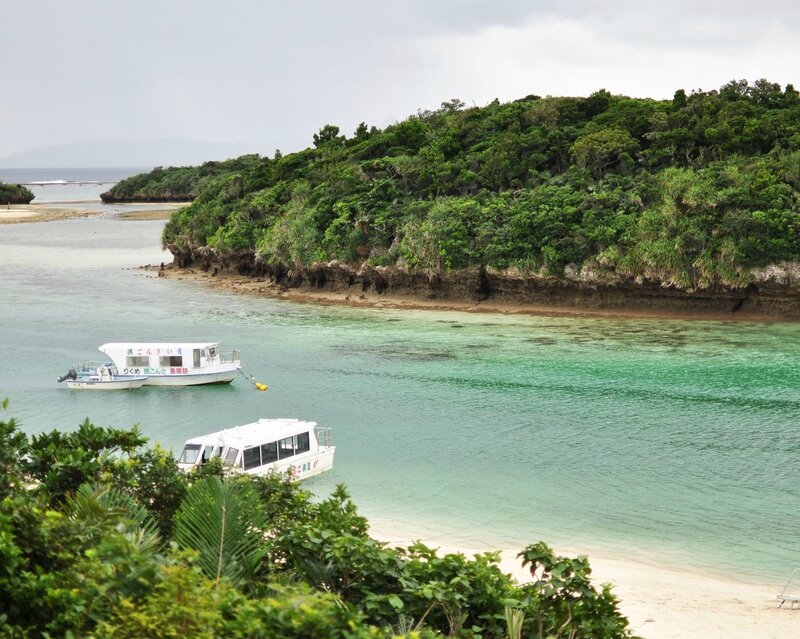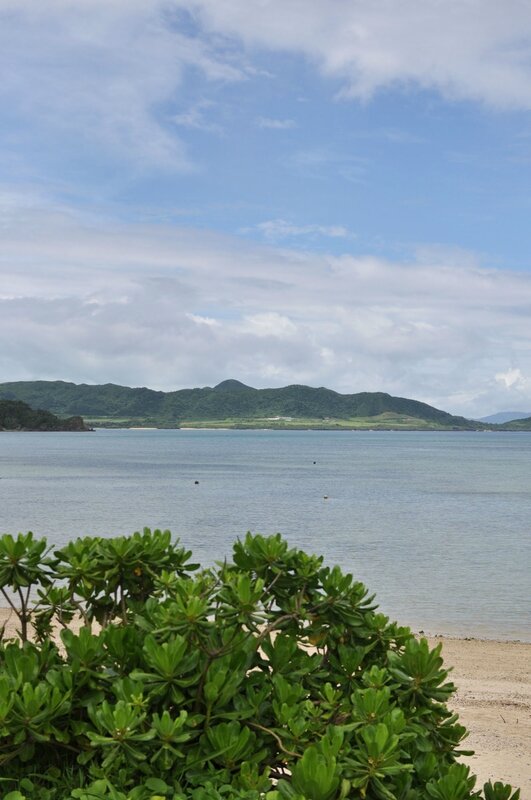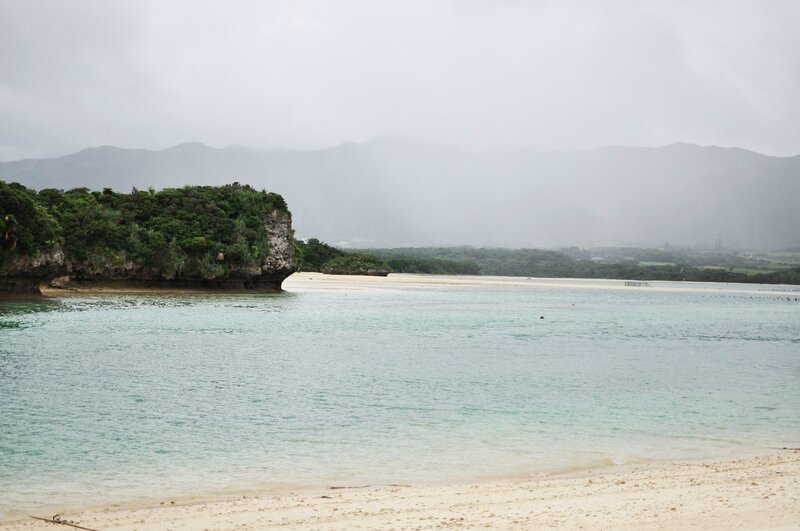 Cities and towns in Okinawa are just as chaotic as you can expect from Japan, but some places have kept an old-style flair, like the village of Taketomi island. So beautiful...
Taketomi Island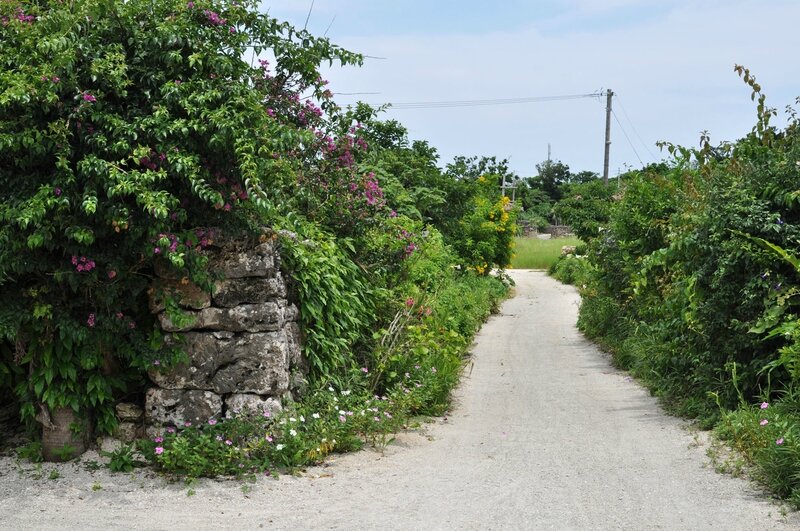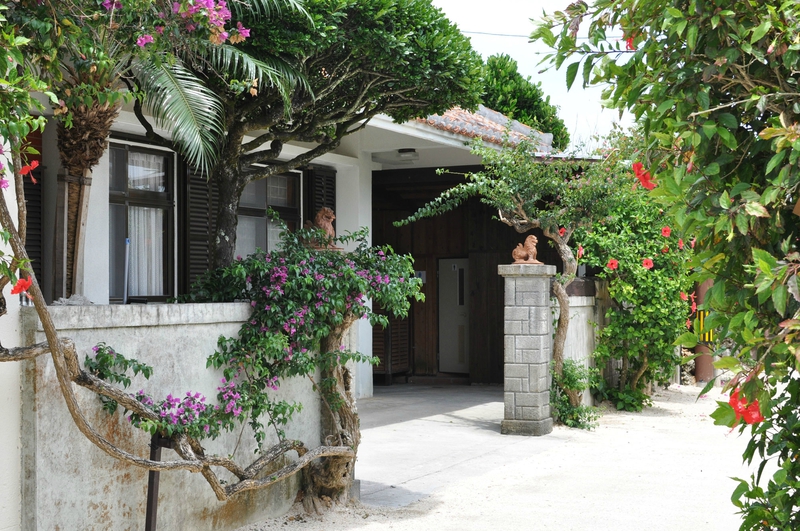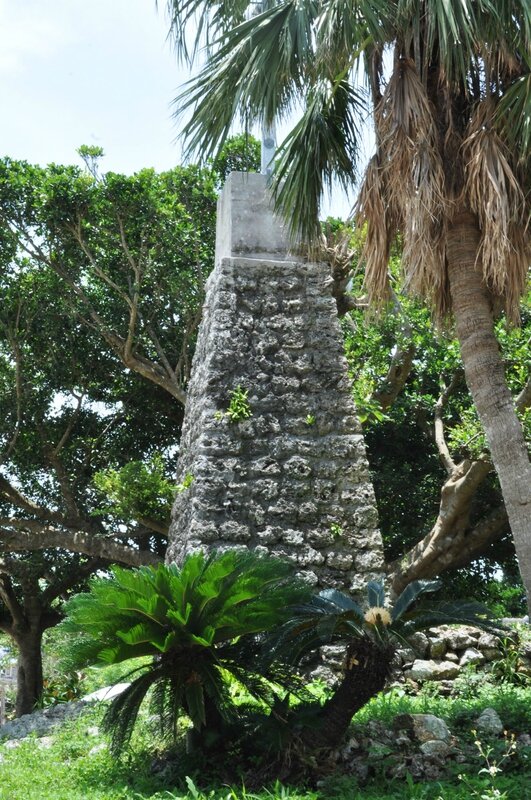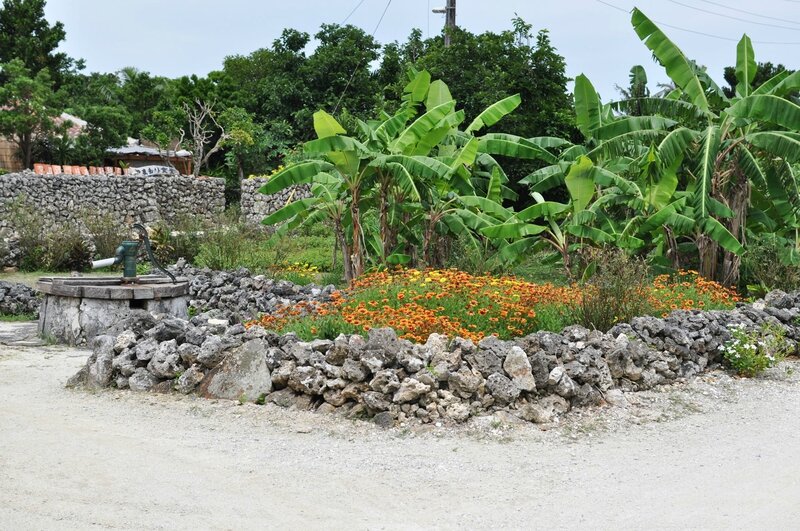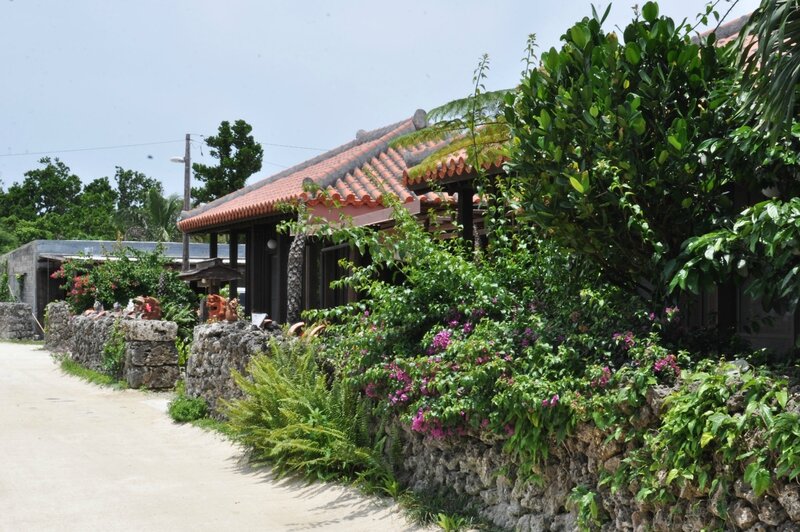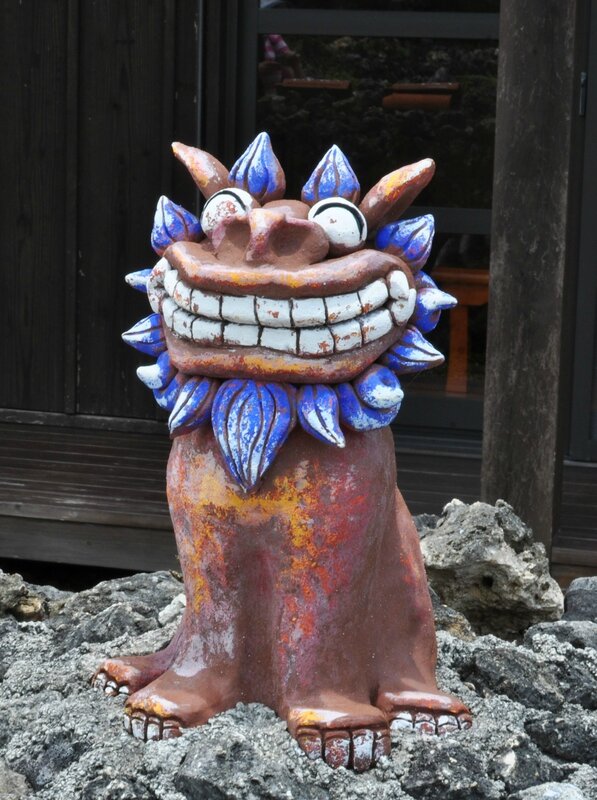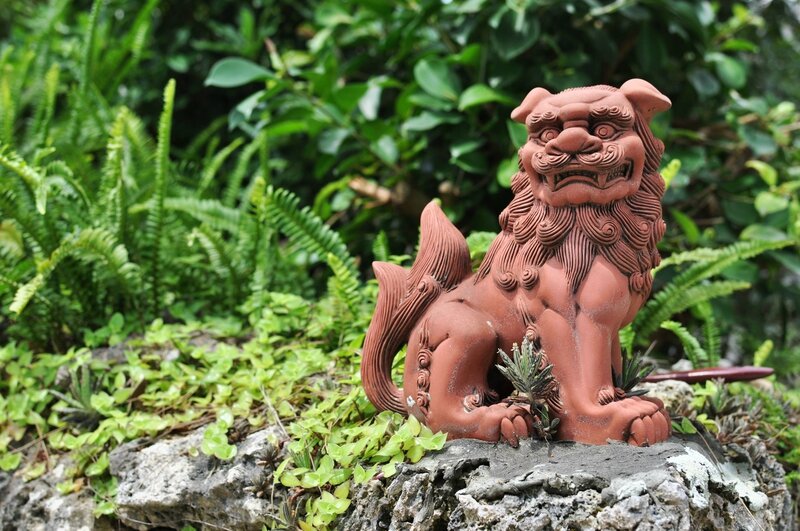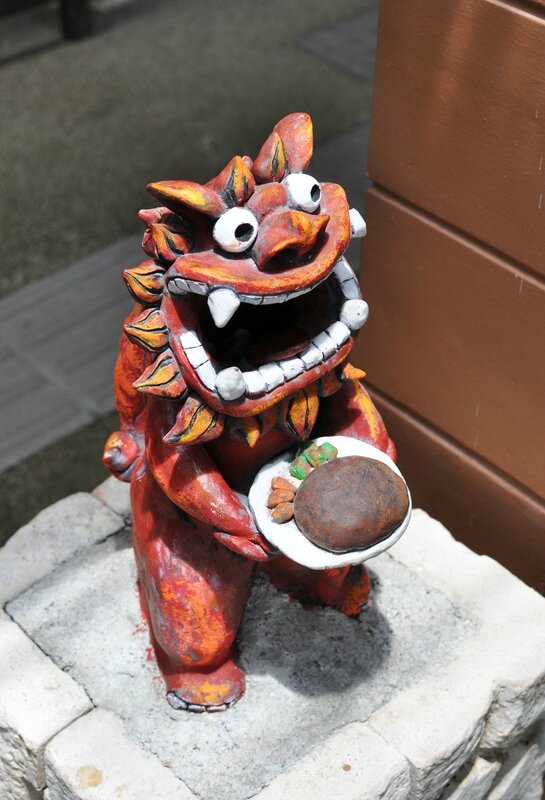 Tropical greenery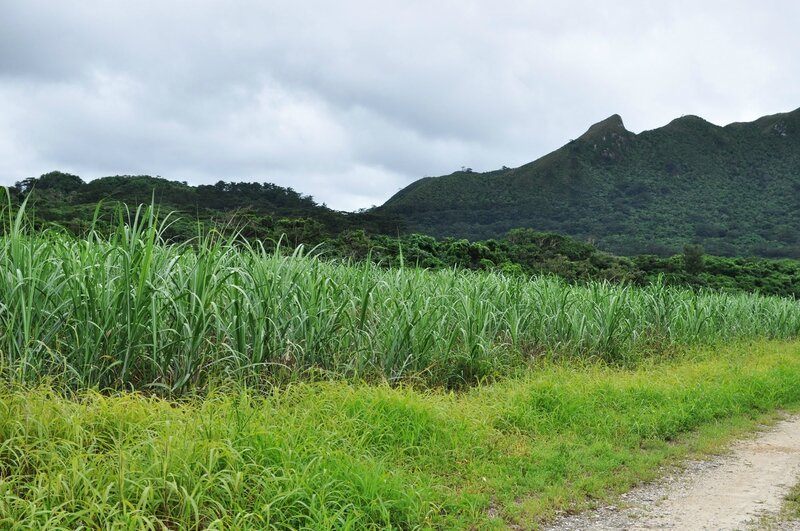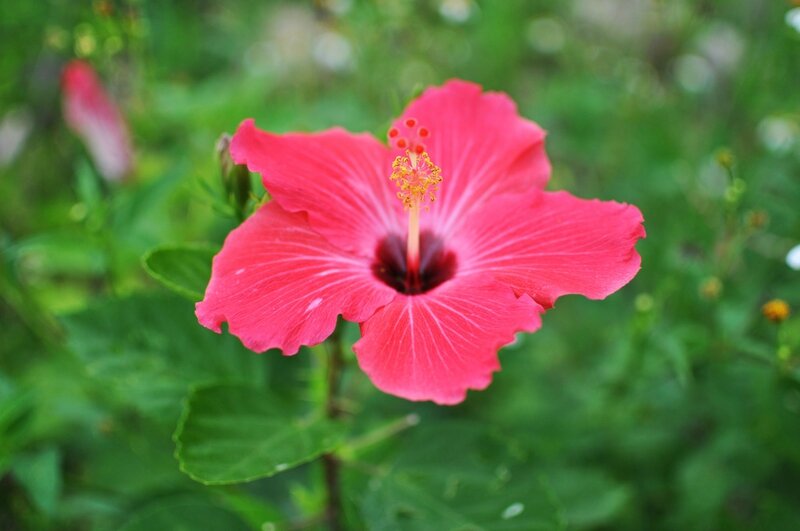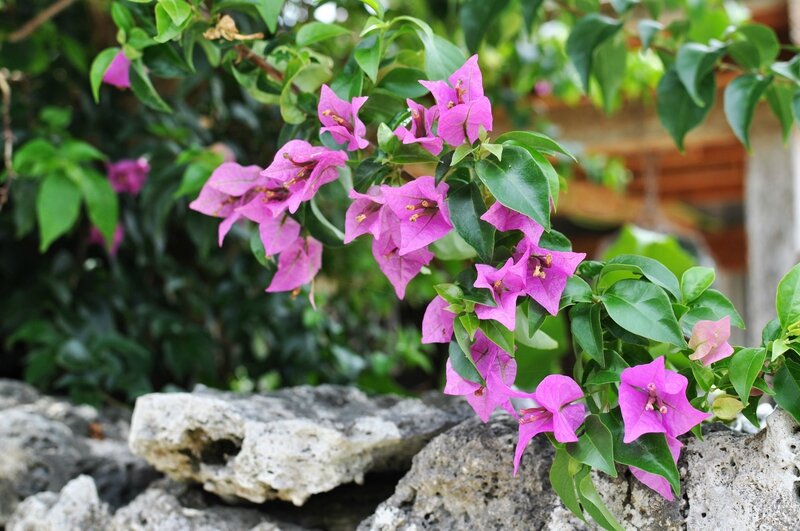 No snorkeling, no holidays! There is nothing like under-ocean viewing to make you feel grateful about life, nature, and everything. Even if you feel suddenly sorry to belong to this stupid human race instead of being a perfect godly manta ray.
Under the sea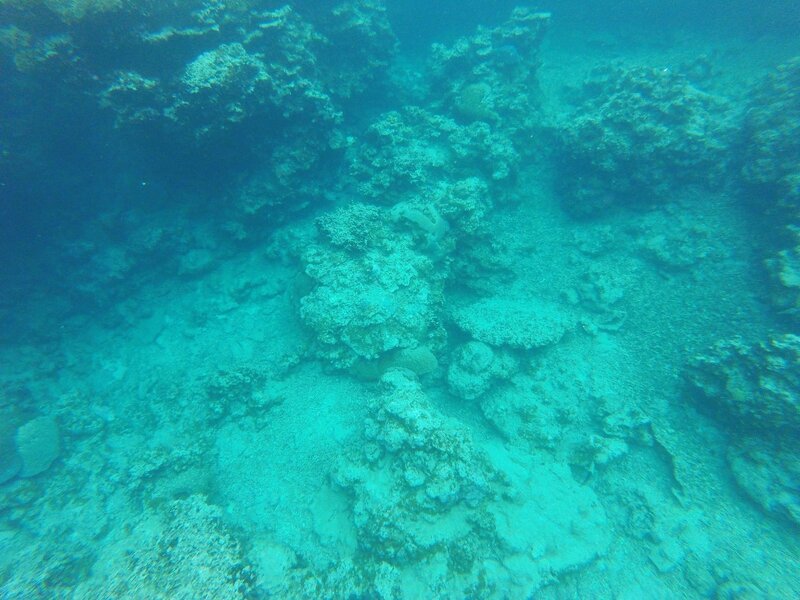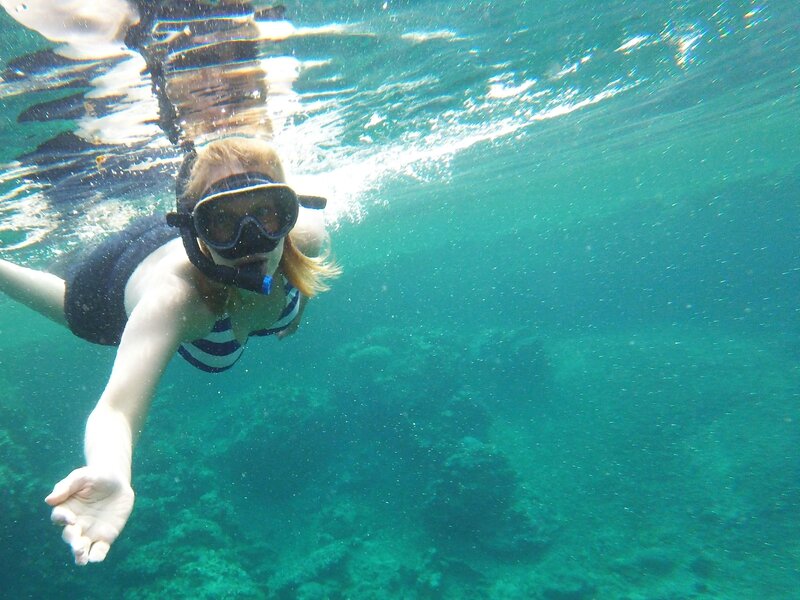 After swimming, a girl needs to eat. My dreamy Okiwawaian meal : shikuwasa and passion fruit juice, vegetarian plate with local purple-potato fries, and brown sugar ice-cream.
Okinawa perfect meal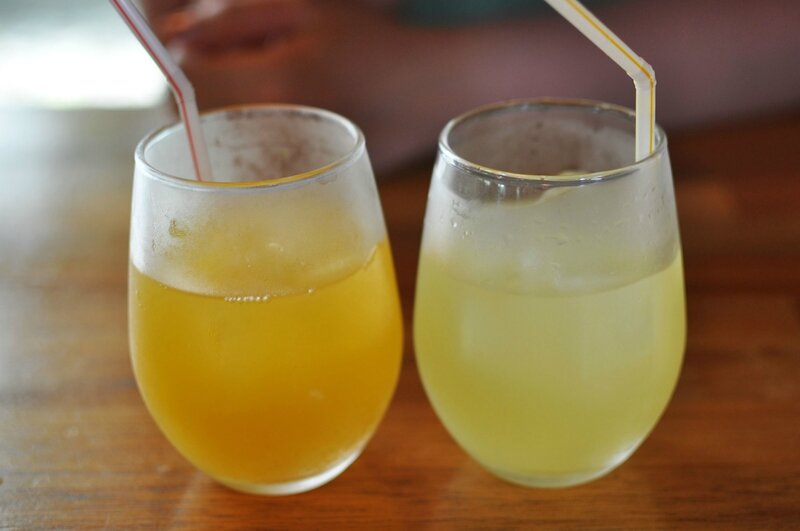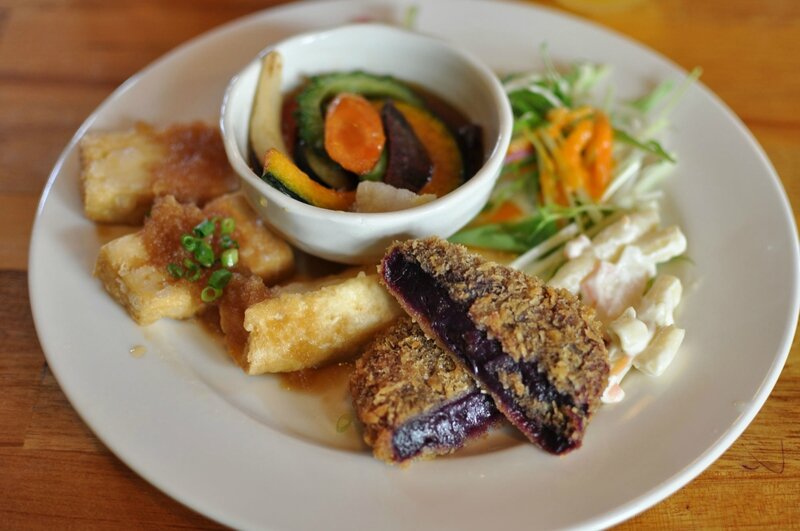 Still so many places to discover is Okinawa ! Let's book the next trip soon...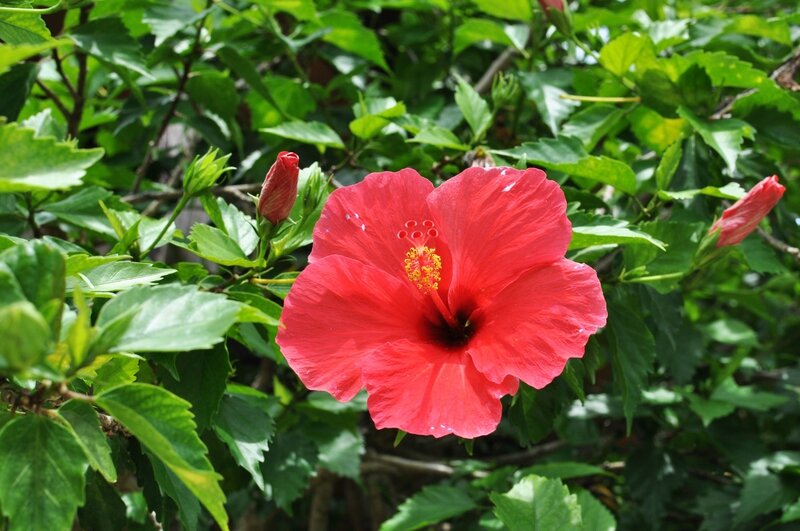 21.03.10
The stay was too short and the budget too light to explore all the resources of Okinawa - especially the Sea Park of Churaumi, in the North of Okinawa Island (we were settled in the South part); but also the smaller islands you can access only by boat and all the natural areas you need to go by car... Some places to see once in yourlife, which will make me come back to Okinawa in the future !
But the few we could enjoy was already amazing...


Seashore
Farniente, farniente !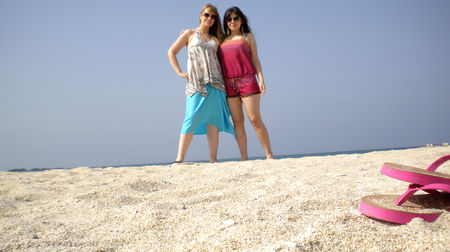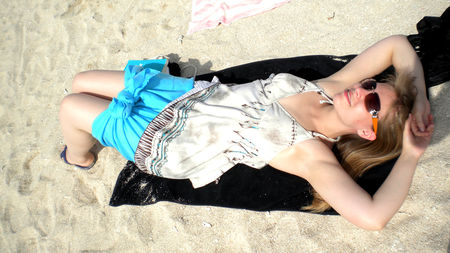 Nature
Hibiscus flowers and strange-shape trees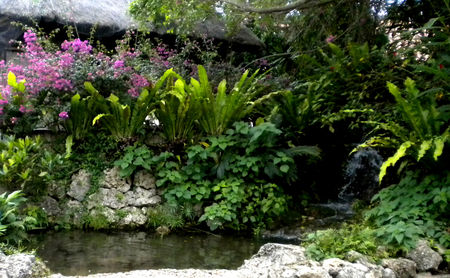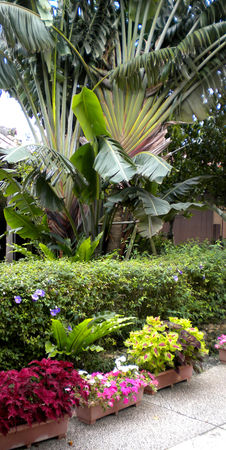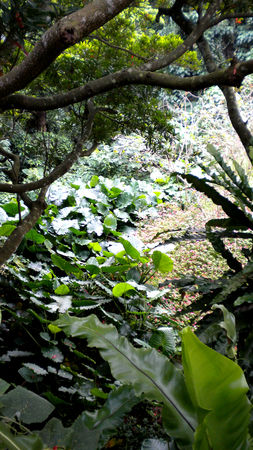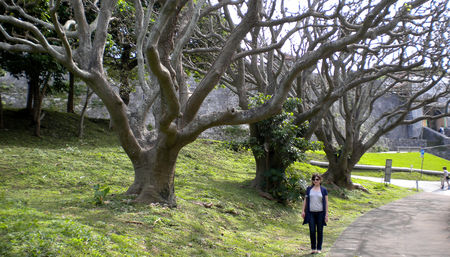 Naha, Kokusai-dori
a Californian/Hawaiian/Chinese/Japanese Bazaar...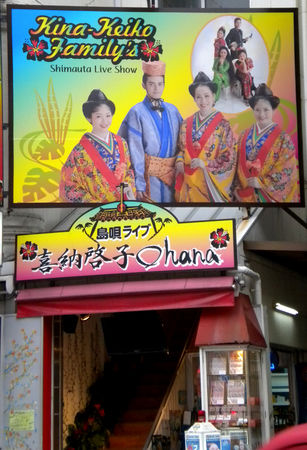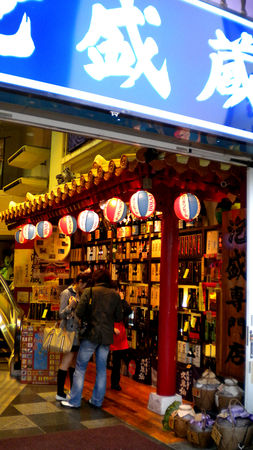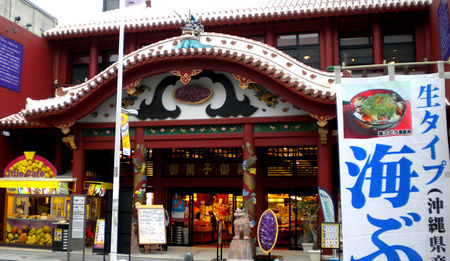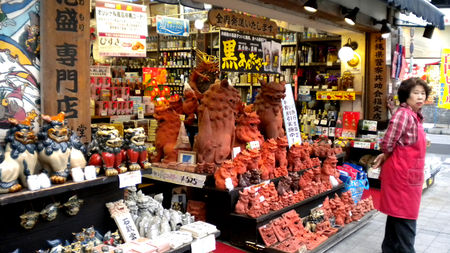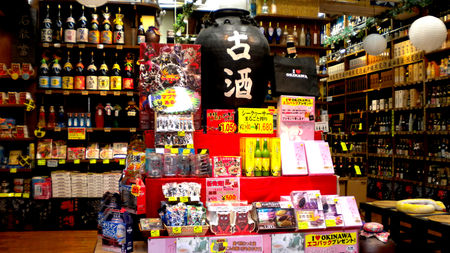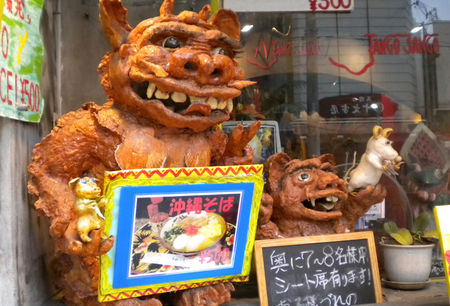 Okoku-mura, former Royal Village
Traditionnal Houses, Fruits, Brown sugar and Habu-shuu (Snake alcohol) factories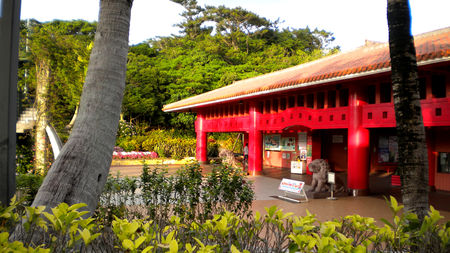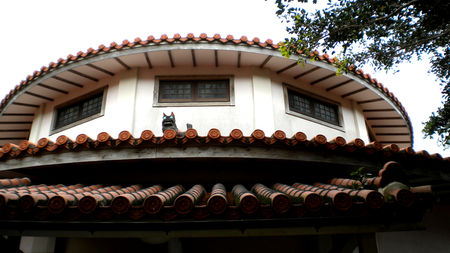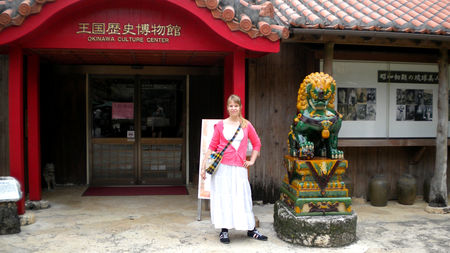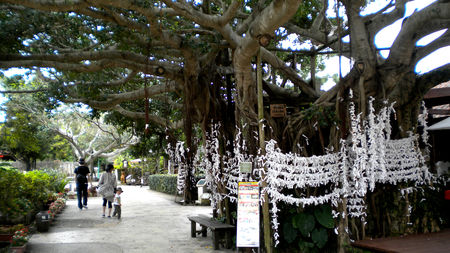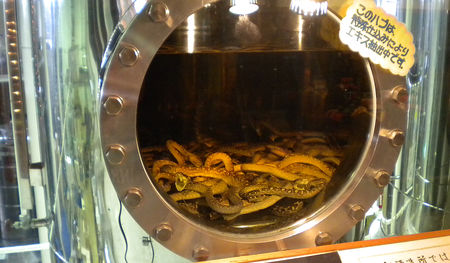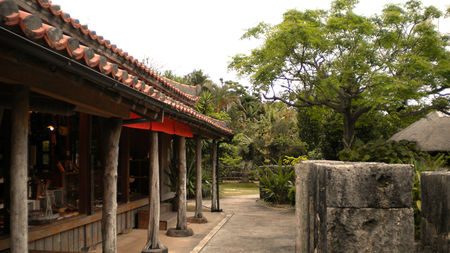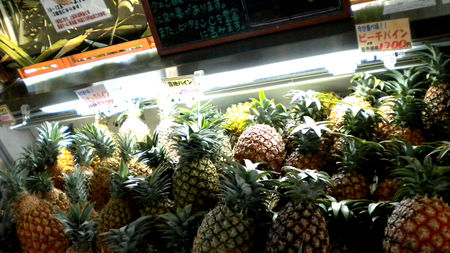 Gyokusendo, impressive caves
(sorry, it was difficult to take good pics...)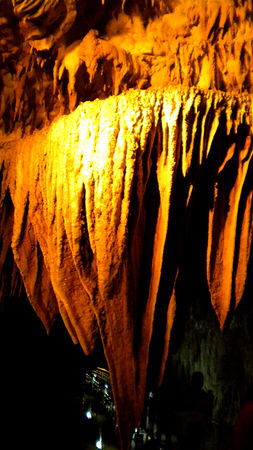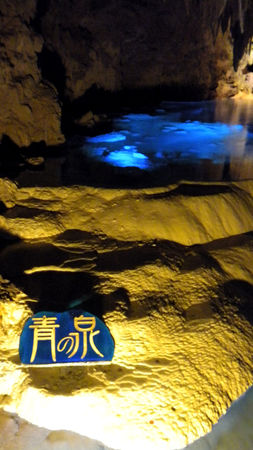 Habu Snake Park
People-friendly snakes only !

Kawaii snakes (glup)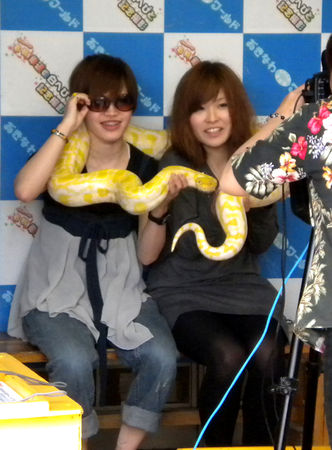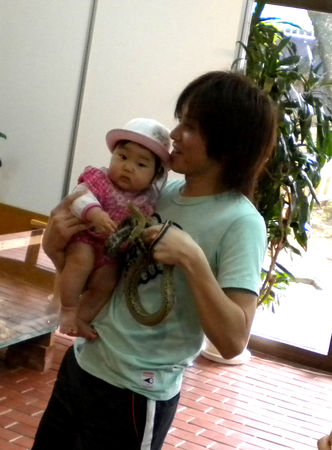 Tasty snakes (re-glup)



Snake show
(where you learnt that the cobra is not as cool as it seems to be,
because it just can't see nor feel anything behind him).



This one is pink, so it's the snake of love (obviously).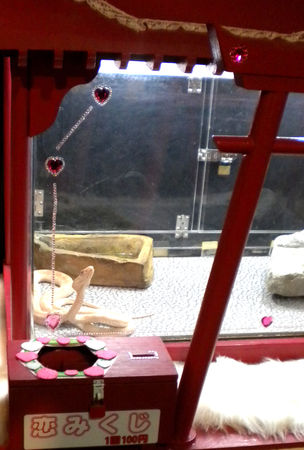 Naha, Makishi Market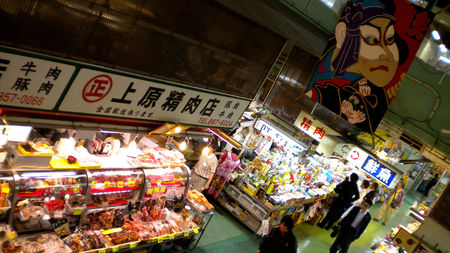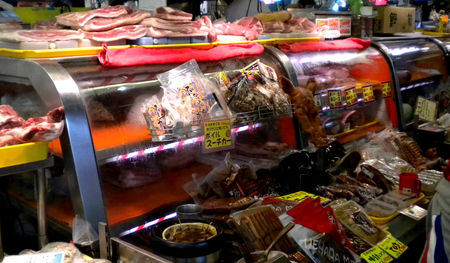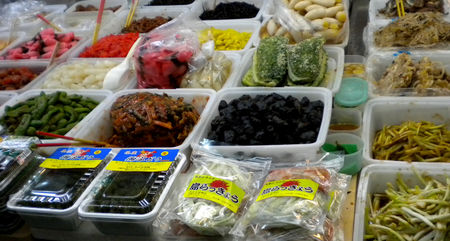 Okinawa best products : tropical fruits and bitter cucumber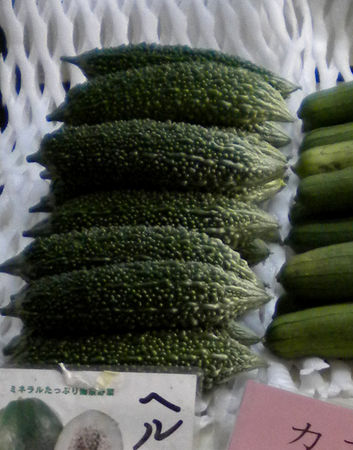 and also... "pork face"... yes.



Shuri-jo
The former palace of the Ryukyu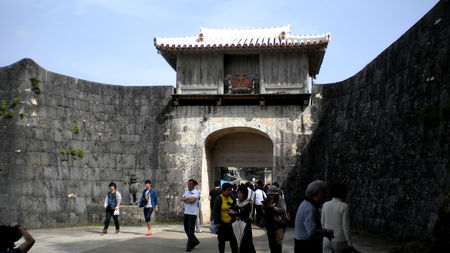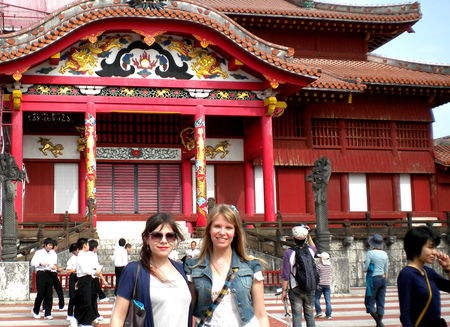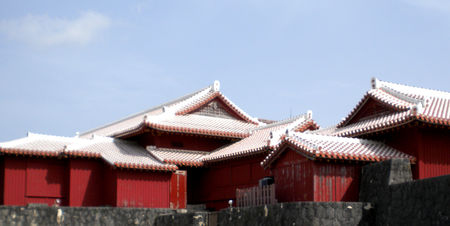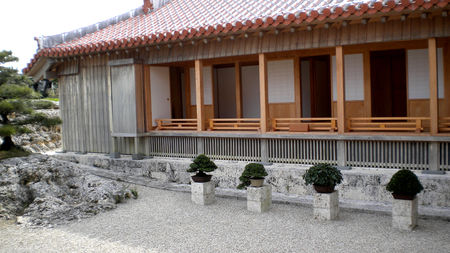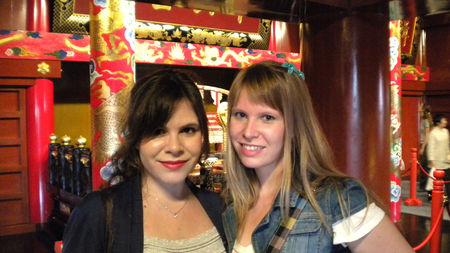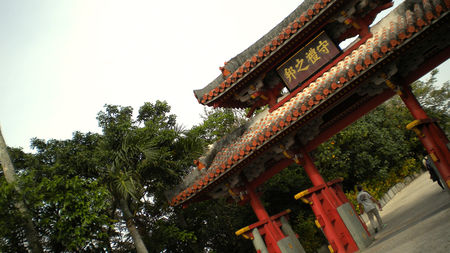 Fukushuen
Traditionnal Chinese-style garden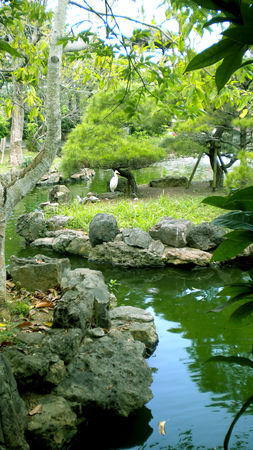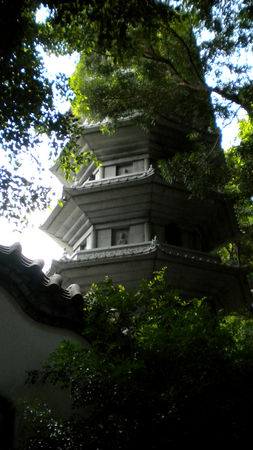 The most beautiful garden you could dream about...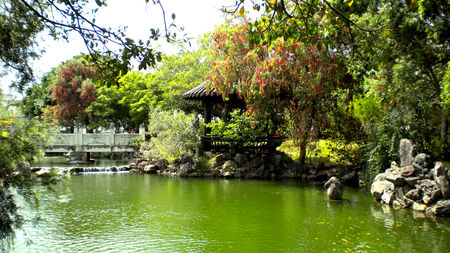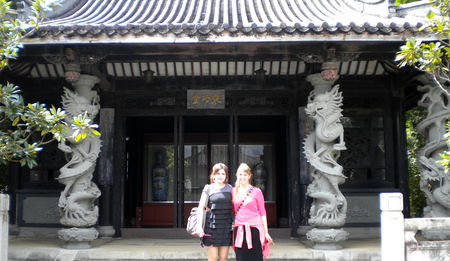 Notes about our stay in Okinawa


Being a gaijin in Okinawa is different from being a gaijin in Tokyo. Because of the hot issue of the US military bases in the region and the memory of the war in the Pacific area, you can feel a certain tension in the air when Westerners show their faces somewhere - even when, like us, you are not American... Even if people were mostly as kind and polite you can expect from a Japanese person, here are a few differences I noticed in everyday communication with Okinawans:

- In Tokyo, one of the first question people have for you is "where are you from?", followed by exclamations of enthusiasm when they hear the magical word "France". But in Okinawa, almost nobody asked, because a Westerner in the region may be from the States. Then, when they discover that you are from Europe, they show more perplexity than curiosity - the kind of reaction of vague ignorance that people from countries like Uzbekistan may undergo in Western countries when they announce their nationality... No French prestige in Okinawa. Damned. I confess that I got used to it very quickly...

- Nevertheless, enthusiasm comes with the linguistics. Of course, in Tokyo people spend their time to say how great your level in Japanese language is, but you know that it's mostly to have something to say and to support your effort in learning the language. In Okinawa, people were really, sincerely, astonished to hear our broken Japanese, even in very touristic areas like Kokusai-dori in Naha. That let you imagine how many Westerners they met before, who didn't make the slightest effort to say something in Japanese, when it's not Okinawa local language. I could read in their eyes "So, can a Westerner really talk Japanese ??? I can't believe it !"... That's when I realized that we were far from the mainland.

- Okinawa is the last Japanese land before the "rope" of islands becomes Taiwan, and the archipelago belonged to China for centuries before that. You can feel that you made a step into deeper Asia when a group of young men from Taiwan ask the permission to take pictures with you, one after the other, while you are visiting some amazing Chinese gardens... It's very strange to realize that you are more exotic than this kind of background :

Last but not least : Okinawa daily pleasure of EATING !

More pictures, more stories, more fun to come soon on Mogusa's blog !

20.03.10
Okinawa in March : no typhun, no tourists, no heat wave ; but still flowers, fruits, sun, cocktails and ice-creams...
Here are a few samples of Okinawa's treasures; more details coming soon...
Sun !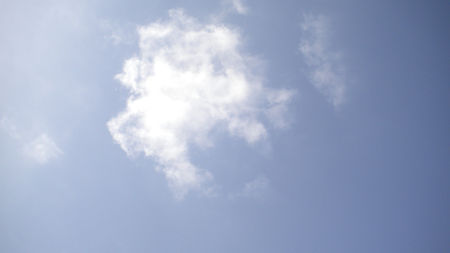 Sea !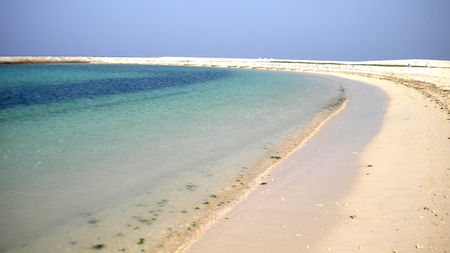 Flowers !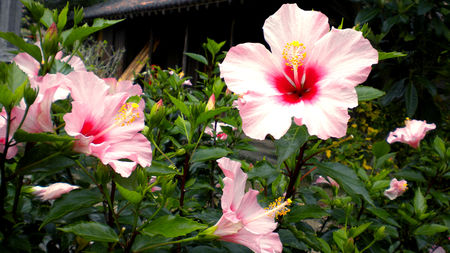 Fruits !



Cocktails !



HOLIDAYS !!!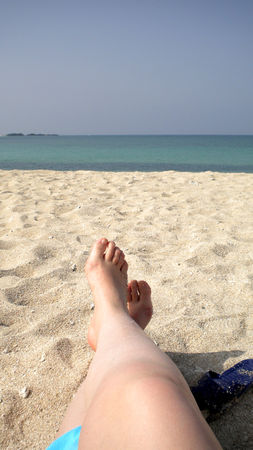 A bit more difficult to enjoy:


To be continued !