13.09.16
Pure shores and transparent waters, only three hours from Tokyo by speed boat... Welcome to Shikinejima! So beautiful and clean... The perfect week-end spot!
Blue, blue and blue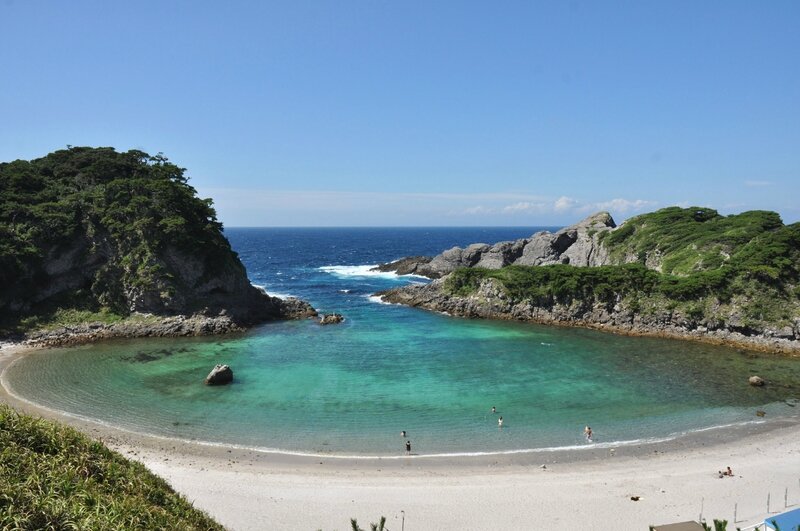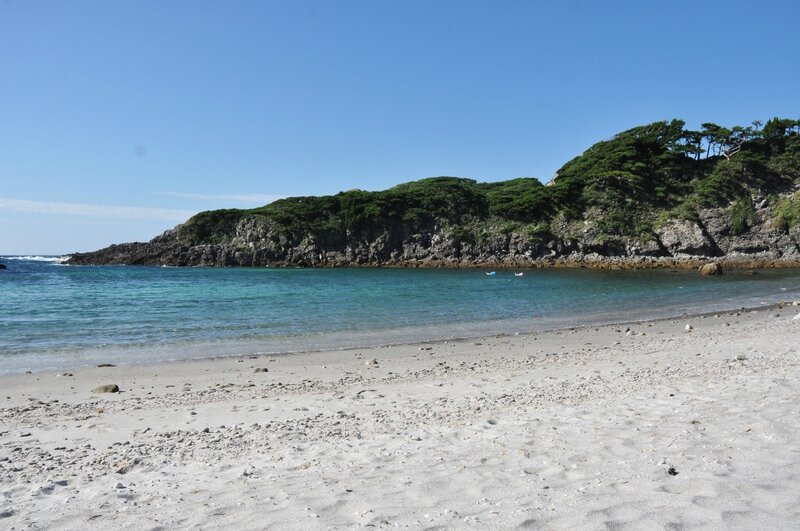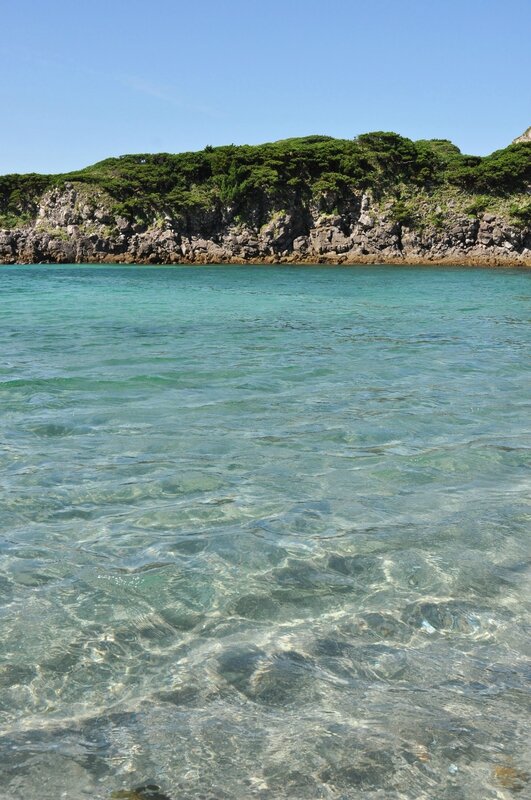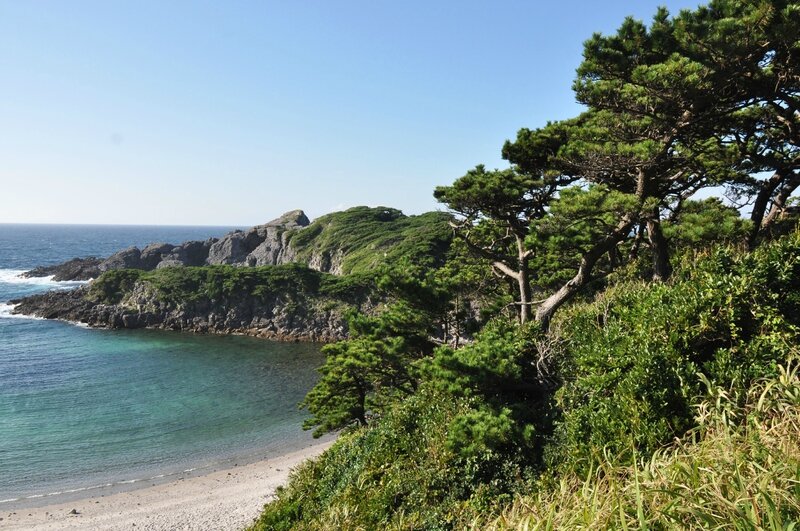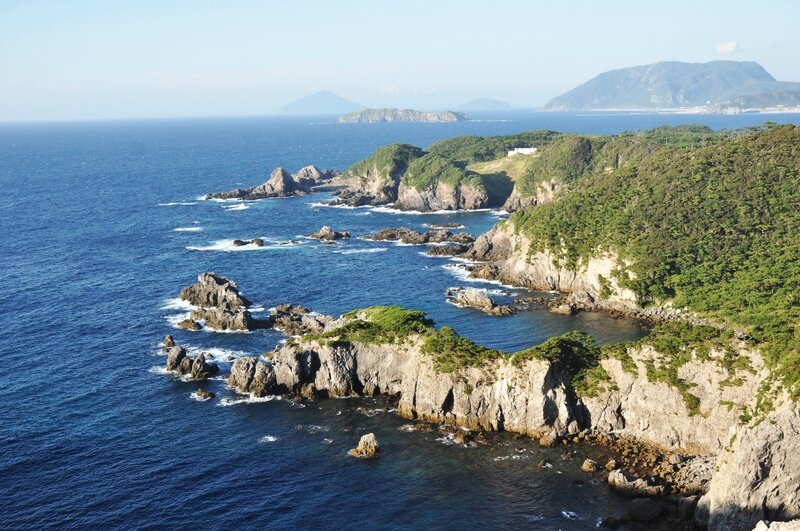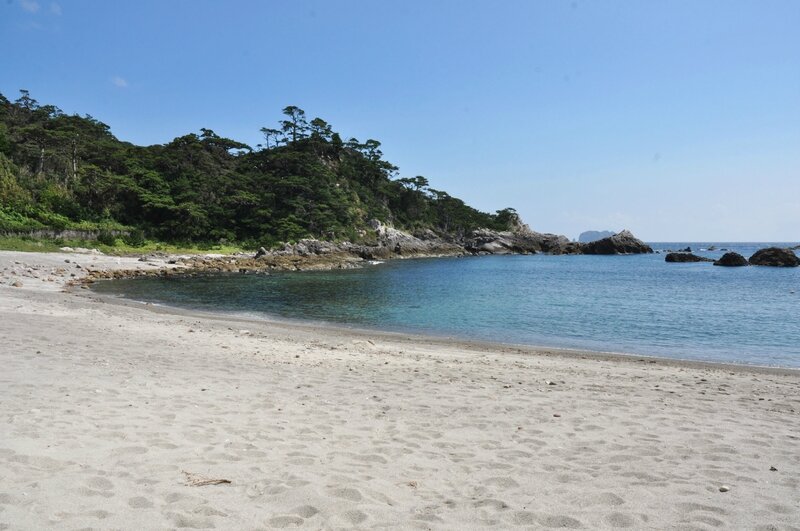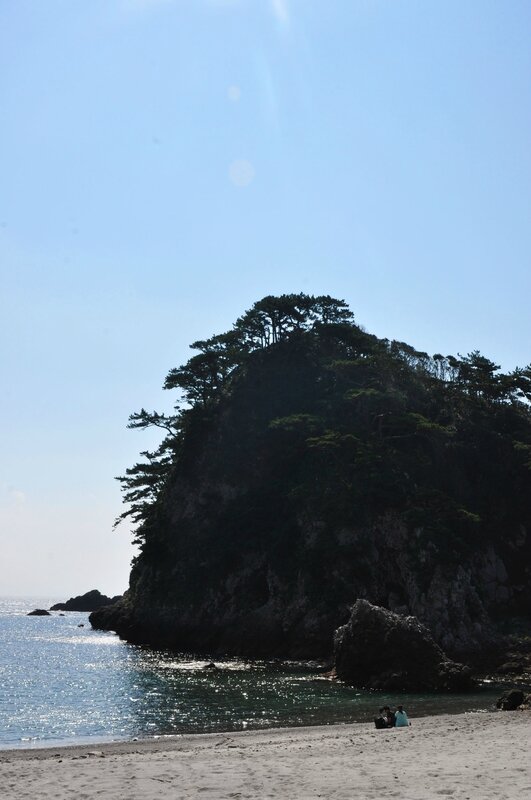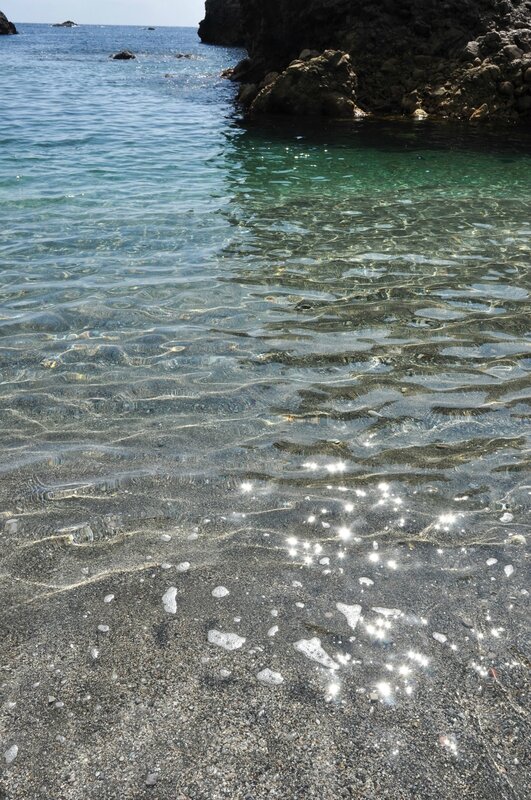 Open-air onsen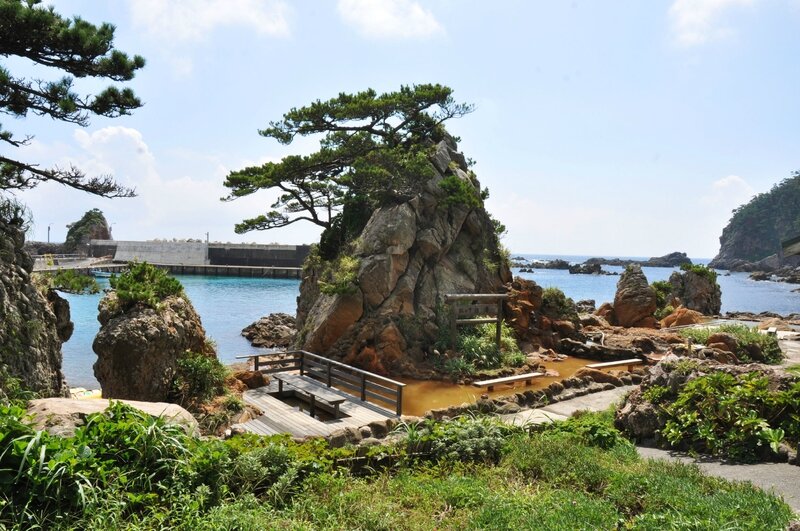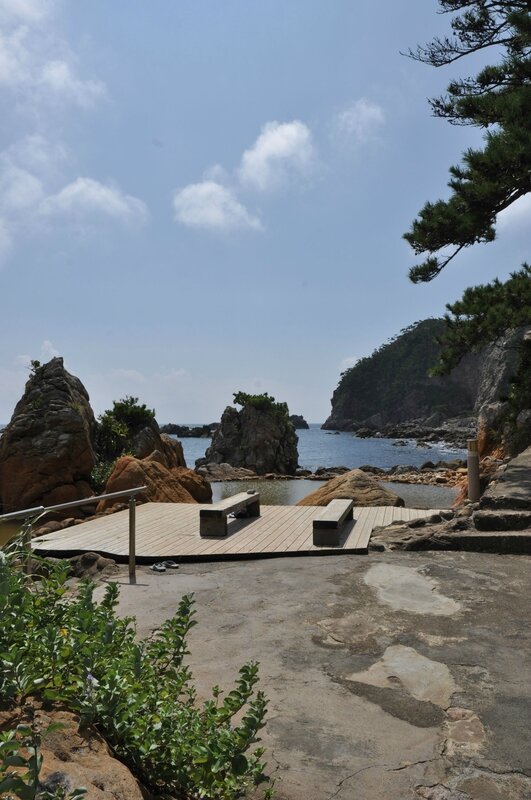 31.05.16
A girl needs holidays.
Far far away from frantic Tokyo, the Southern islands of Okinawa are hiding beautiful beaches and crystal-clear waters. You need to look for them though, because many landscapes there are unfortunately ruined by highway bridges, electric wires and ugly boats. But with a bit of patience, you will find postal-card views, beautiful manta rays spots and perfect sunset beaches!
Ishigaki island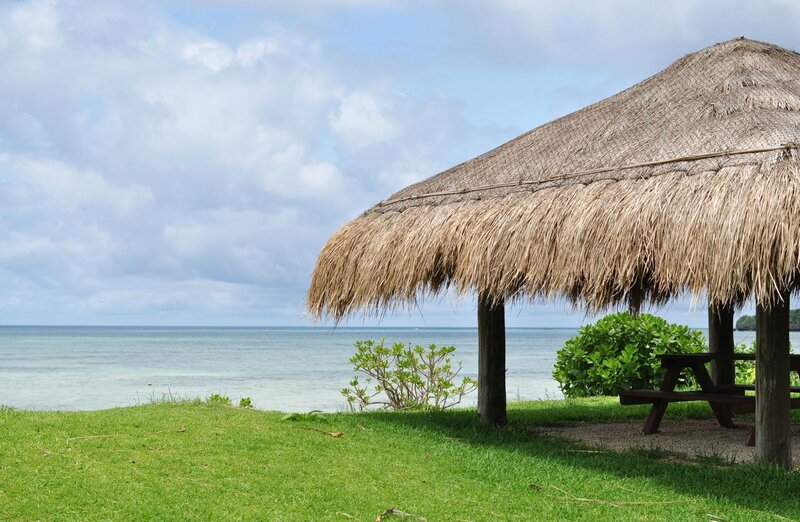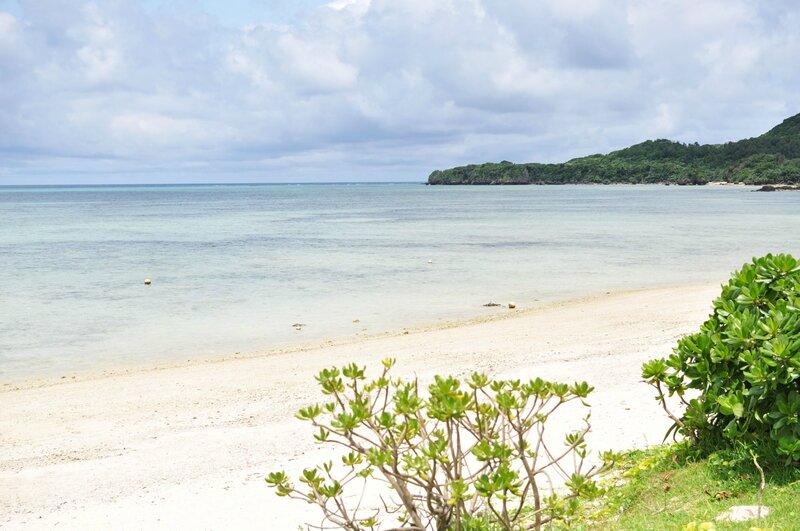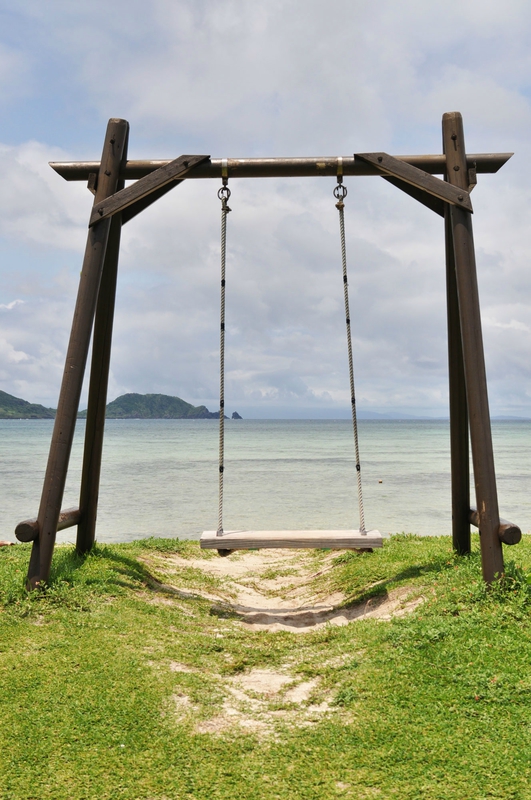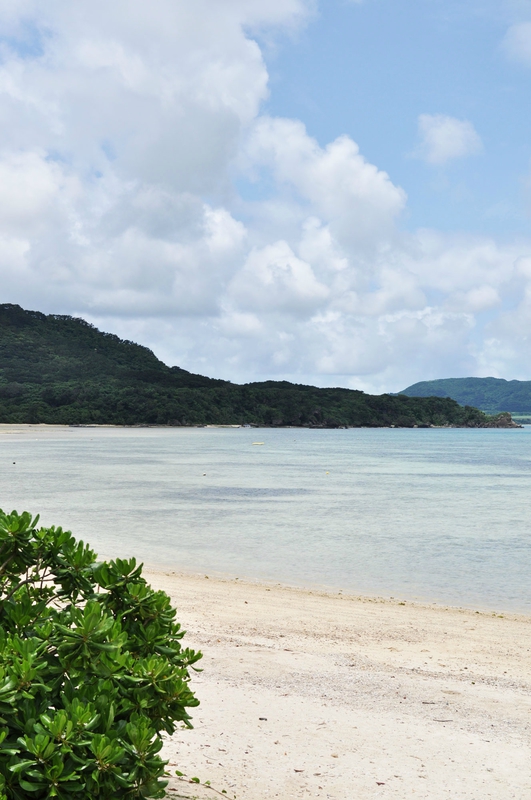 Kabira Bay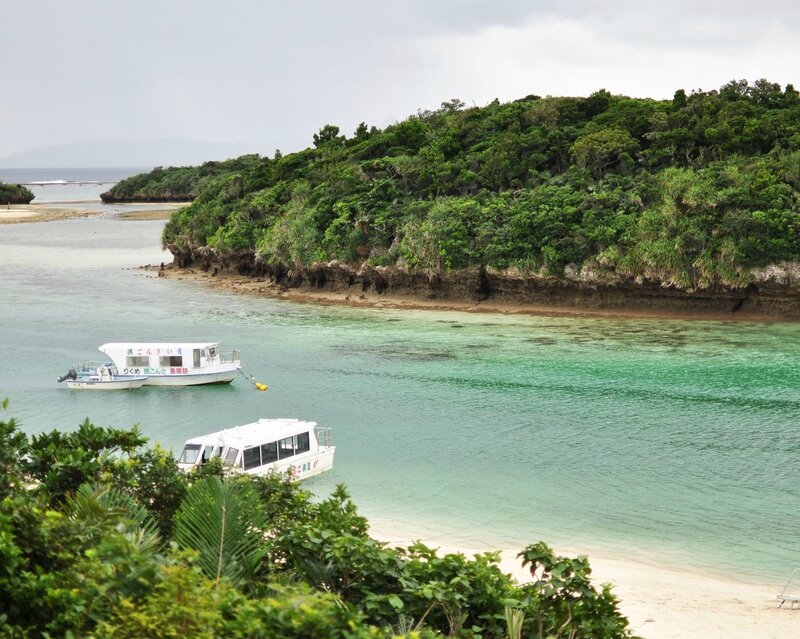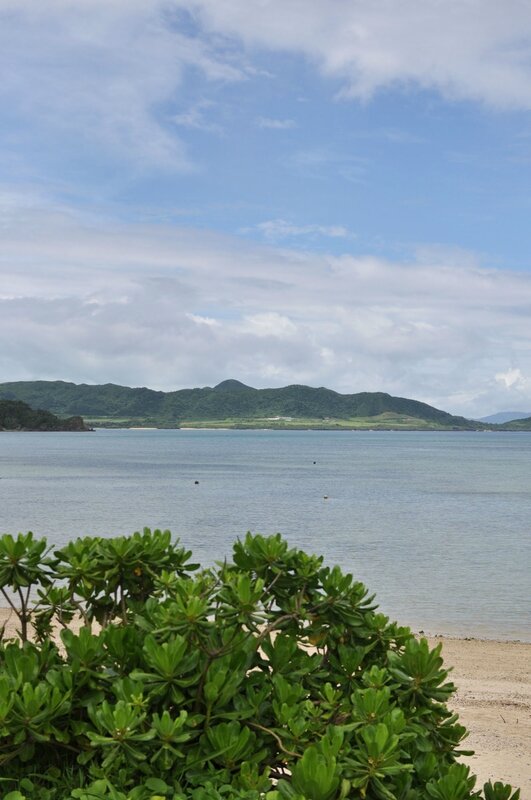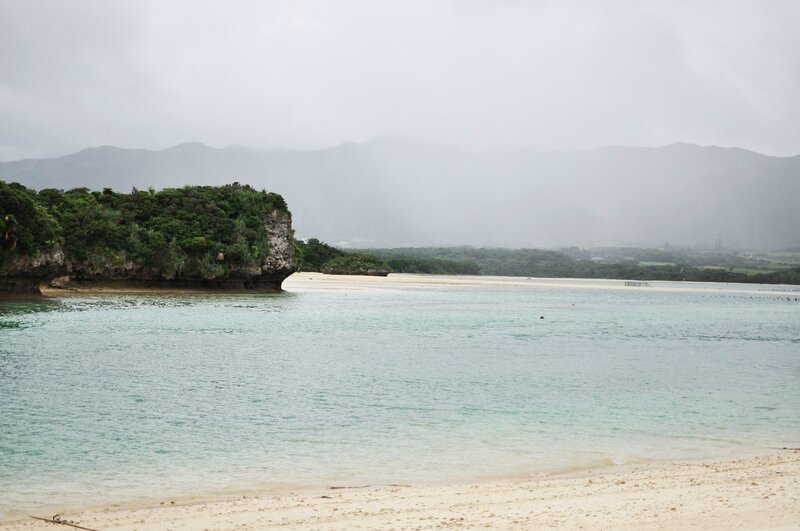 Cities and towns in Okinawa are just as chaotic as you can expect from Japan, but some places have kept an old-style flair, like the village of Taketomi island. So beautiful...
Taketomi Island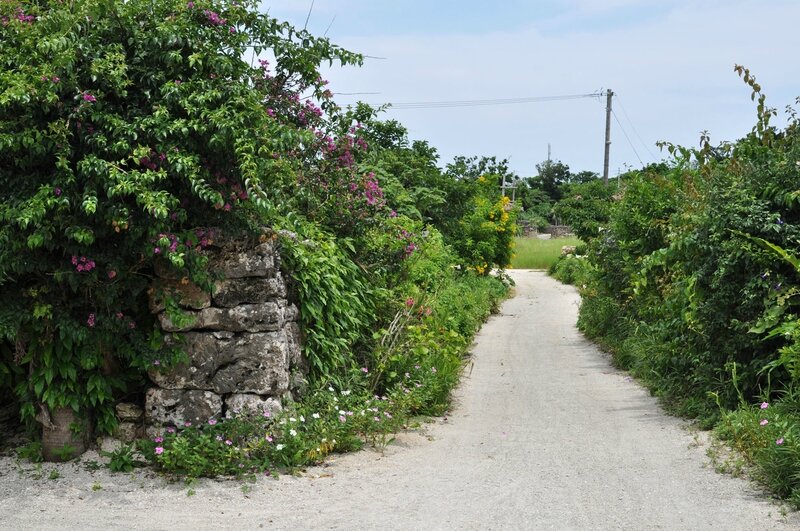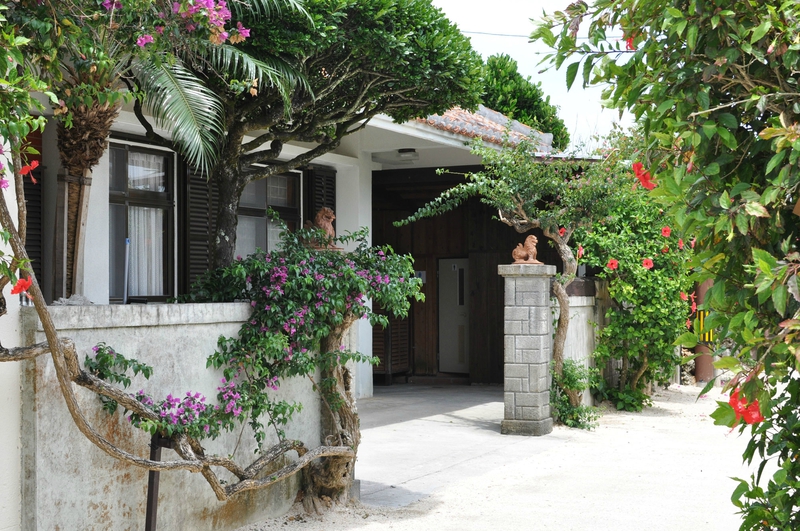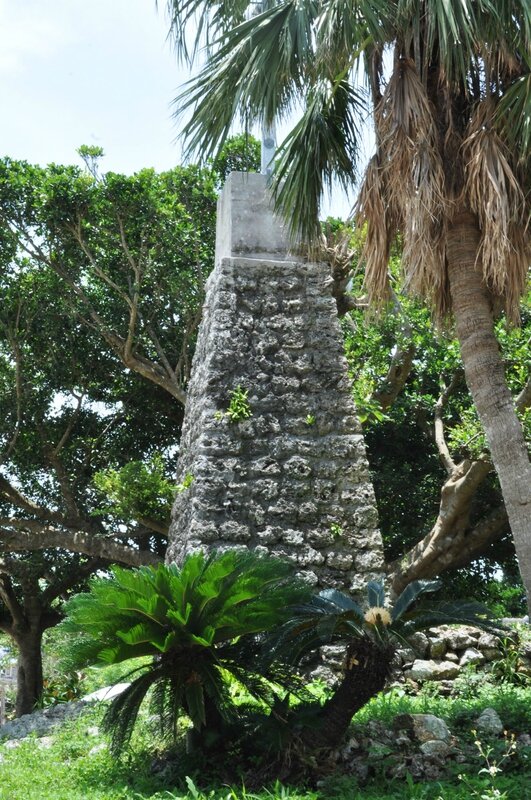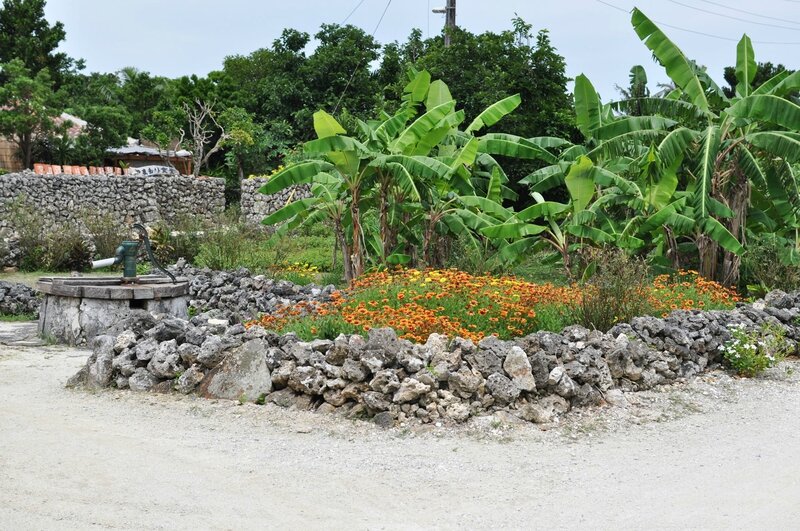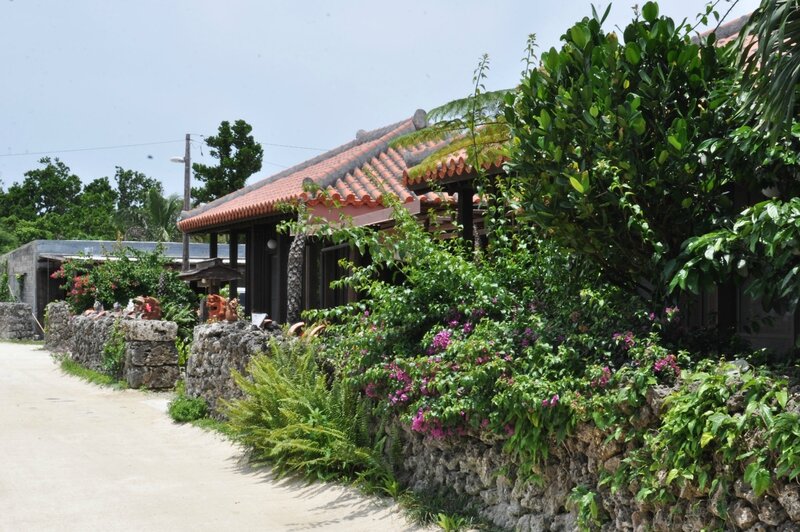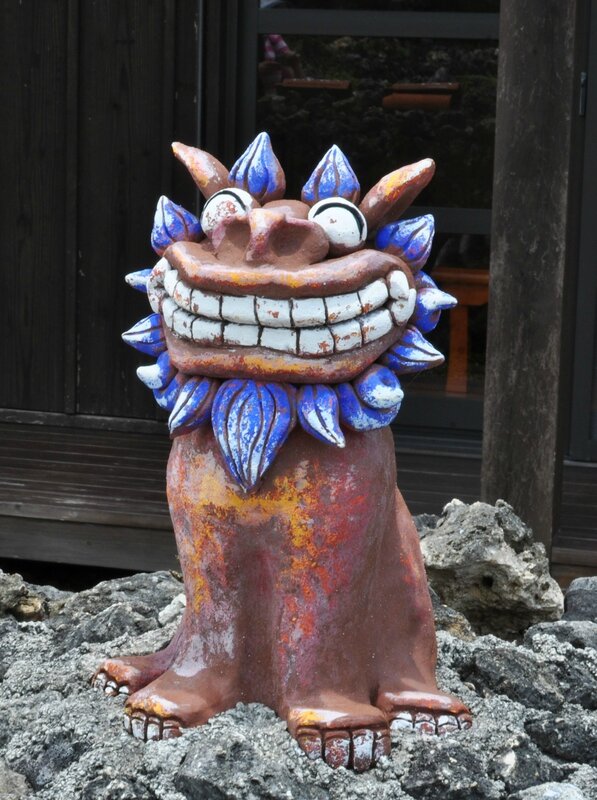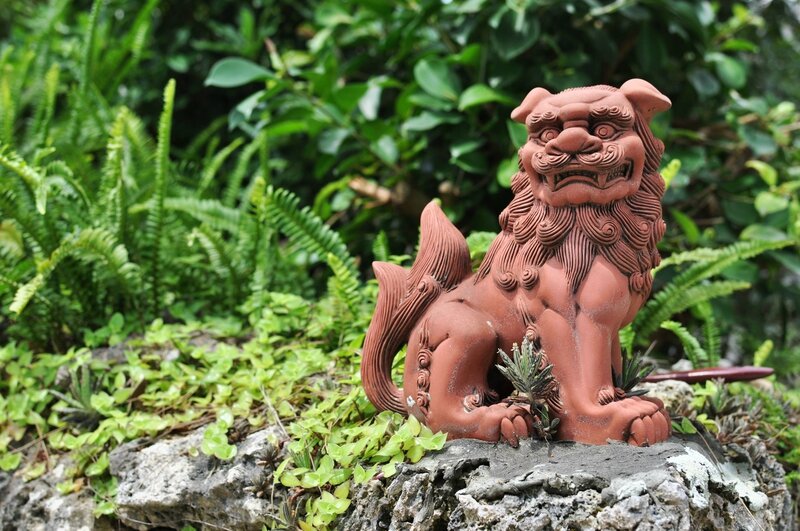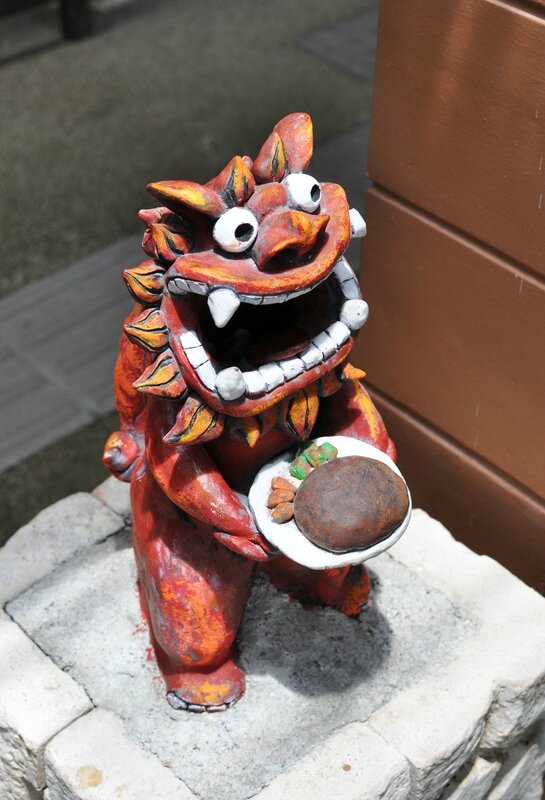 Tropical greenery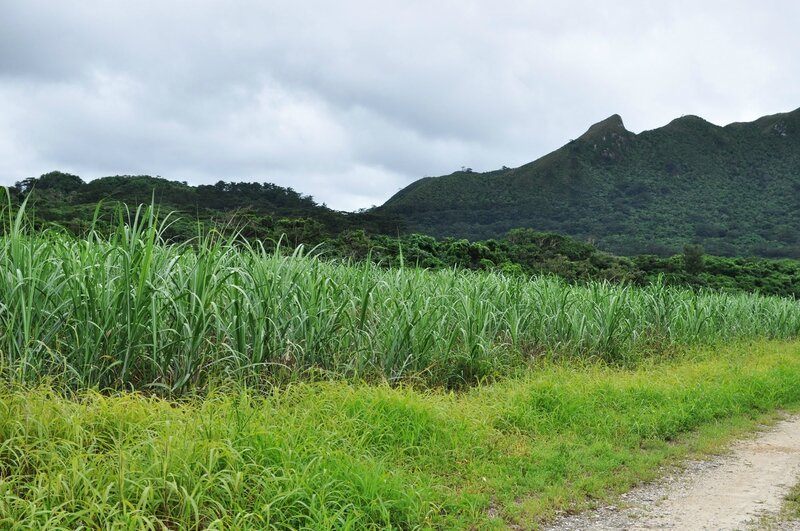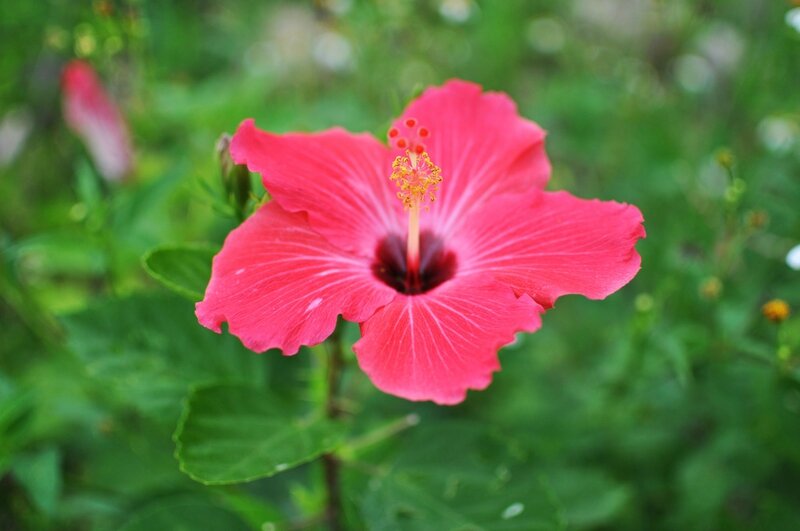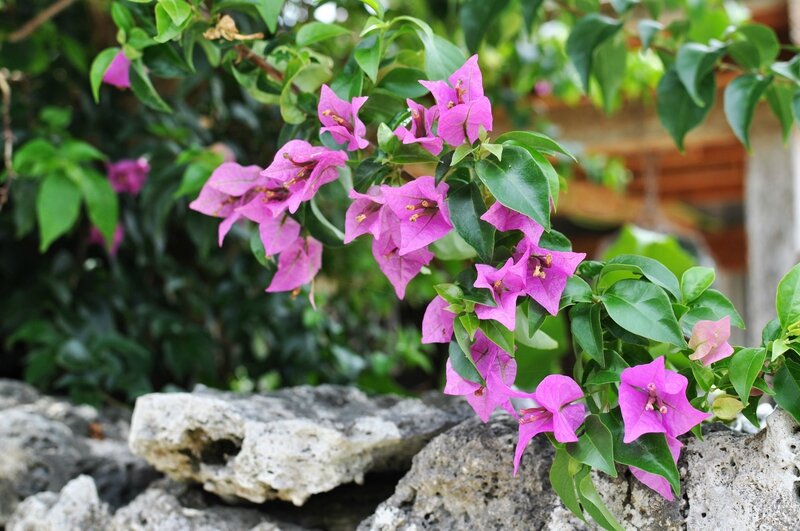 No snorkeling, no holidays! There is nothing like under-ocean viewing to make you feel grateful about life, nature, and everything. Even if you feel suddenly sorry to belong to this stupid human race instead of being a perfect godly manta ray.
Under the sea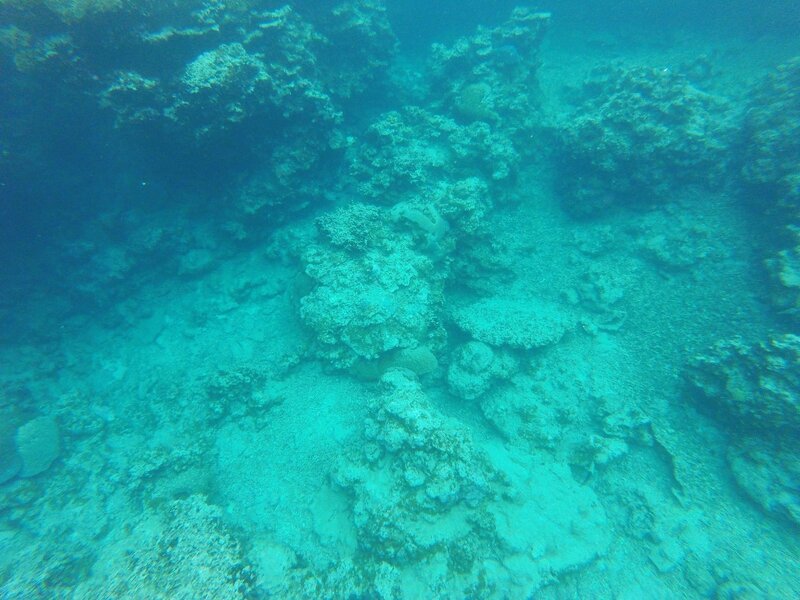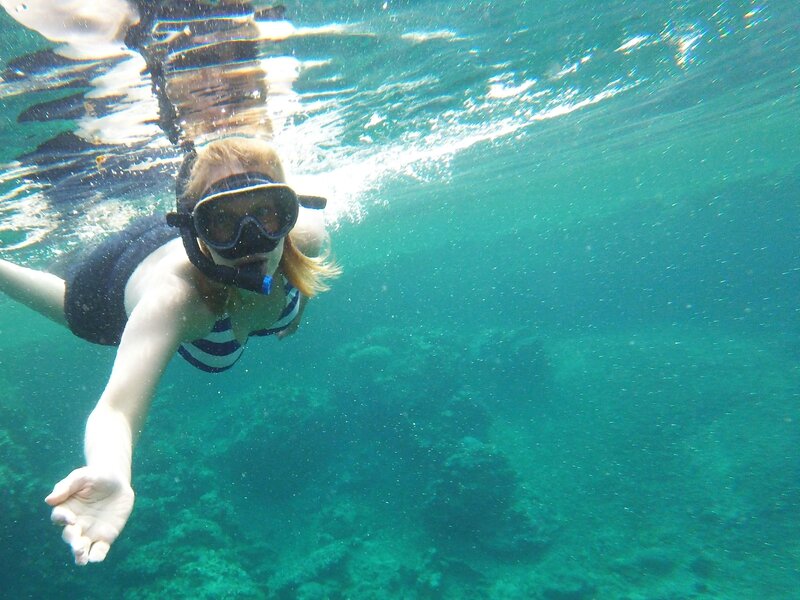 After swimming, a girl needs to eat. My dreamy Okiwawaian meal : shikuwasa and passion fruit juice, vegetarian plate with local purple-potato fries, and brown sugar ice-cream.
Okinawa perfect meal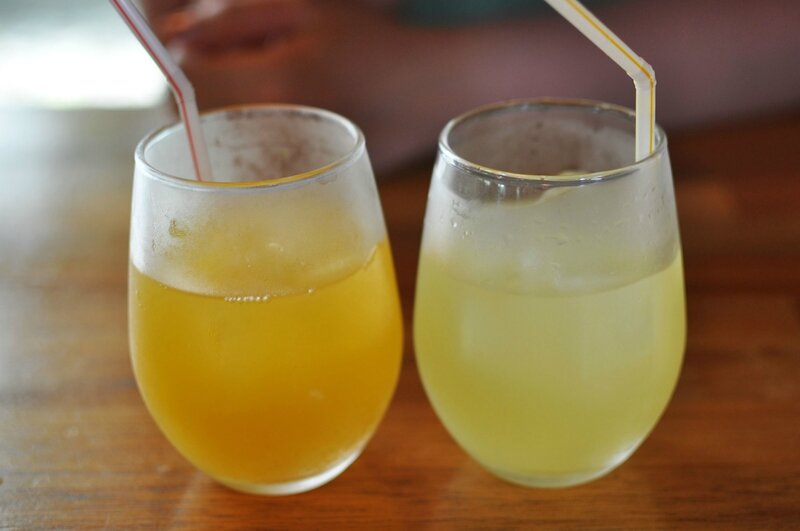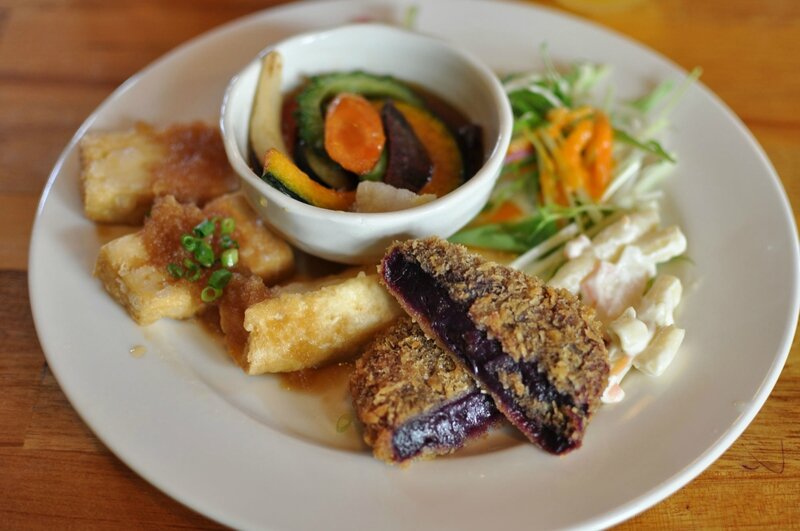 Still so many places to discover is Okinawa ! Let's book the next trip soon...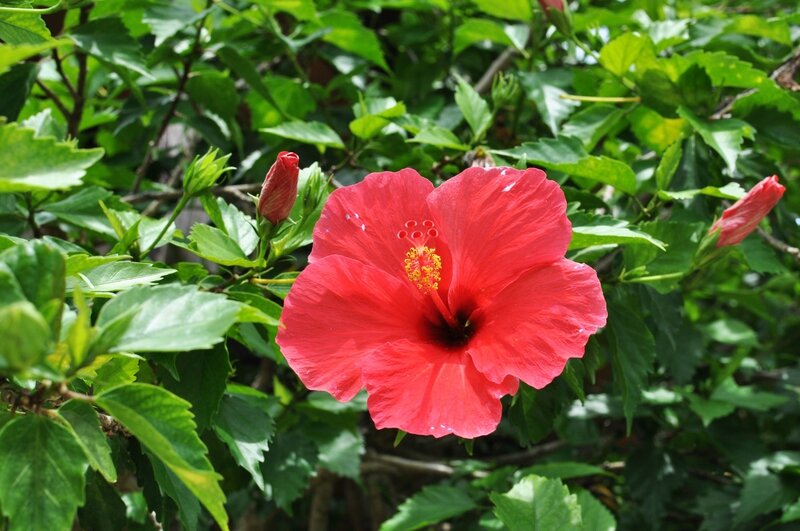 17.09.13
Mid-September : the deadline for a sea-bath in Honshu, the main island of Japan. There is still a chance to fly to Okinawa in autumn to get the final touch on your tan, but it's far away, and quite expensive. But the Tokyo sunflowers are lucky : 3 hours away from Shinagawa station by local train (change at Atami; around 4000yen in total), Izu peninsula is waiting, with its white sand beaches, its beautiful coast, its waterfalls and its fresh sea-food... All you need is a three-days week-end as there are so many in september-October, and to make your way between the seasonal typhoons. So if you're the lucky type of girl like me... jump into your swimsuit, baby!
The great thing with the region of Izu is that the shore is not made of dark sand like most of the Japanese beaches. Here the coast is bright, sun-catching, and miraculously clean. For some reason, the tourists seem to respect a bit more their white shores than the dark ones. Look at this transparent waters!
Nabeta beach
Enjoyyyying
Shimoda city is a small town with a deep historic background because this is the place Perry came in with his black ships in 1853 to force Japan to open their ports (and their economy) to the Western trade. His famous quote "I came here as a peace-maker" is written everywhere, though you could replace "peace" by "pressure". Some see this event as the end of pure, honor-driven and traditionnal Japanese spirit; others as the first step of Japan towards modernity. Anyway : this is Perry Road, a very cute street along the canal with nice jazz bars and small restaurants.
Perry Road
Shimoda, it's also big Western-style mansions along the coast...
... and old-fashion coffee and tea places.
Now, the hotel! We booked at Tokyu Hotel, for we could go by foot from Shimoda-Izukyu station. The hotel also has onsen, and it was a delight to stand in the outdoor bath, totally naked, with the sweet sun beams falling on me...
The view from my room!
Spotted between the palm-trees : our hotel private pool!
Very close, Shimoda Park offers refreshing shadow, stunning sculptures lost between the trees and a great view on the port.
And now, THE major reason to come and spend time in Shimoda... Shirahama beach. Pure, soft, shining ivory sand; transparent waves, green cliffs and SPACE, my friend. Is it Japan for real??
By the way, what should you eat and drink around Shimoda ?
Summer hits : fresh lemon juice and green tea kakigori
Grilled fish and my favourite ikura-don
Greatest sashimi ever
Local cola : Shizuoka cola (green tea flavor) and Fuji-san cola
Hey, next week is a three-days week-end too. Where do you plan to go ?
05.08.13
In Tokyo, I am a Western girl in two different ways : as a European, and as a Shinagawa-ku resident. Meguro, Ebisu, Shibuya, Shinjuku, Den-en-chofu, Ookayama, Futago-Tamagawa, Jiyugaoka, Asagaya, Ogikubo, Eifukucho are my usual playgrounds. Tokyo East is as unfamiliar to me than Paris West. Ueno's gardens, Asakusa's pagodas, Akihabara's neon lights seem so far and foreign to me. But it is great sometimes to feel like a tourist in your own living place, and I had to pay a visit to Tokyo's new landmark, the well-known Sky Tree. Welcome to the Tokyo East Great Blue!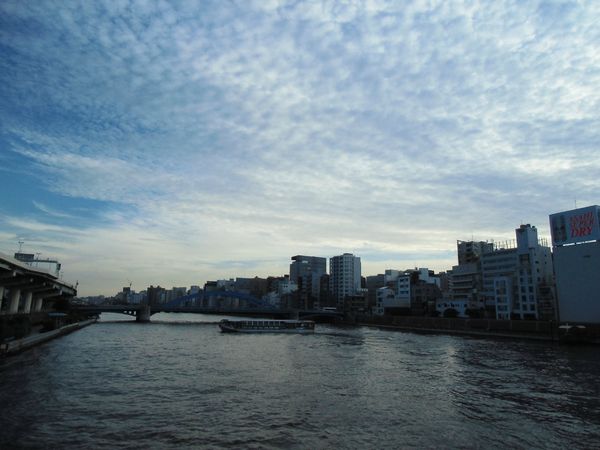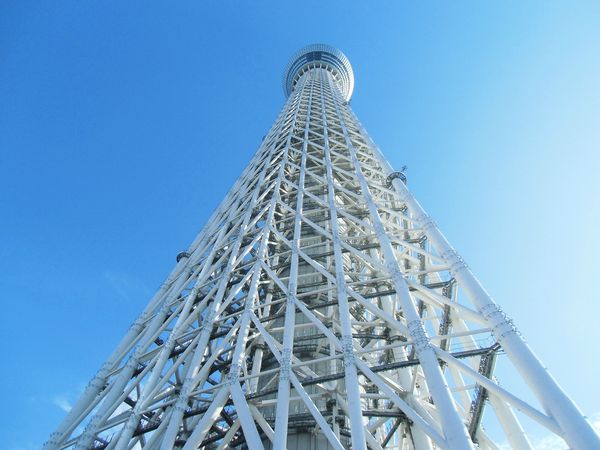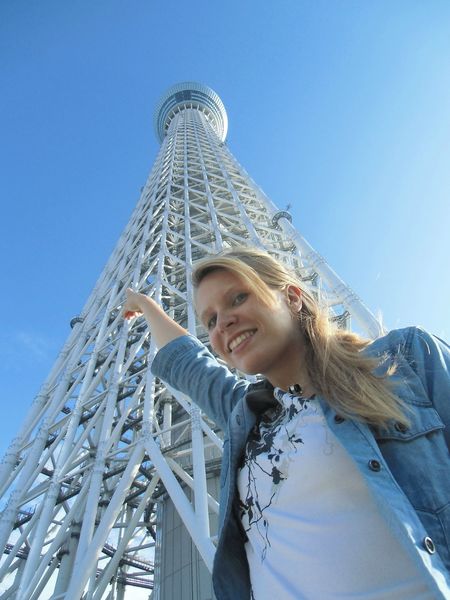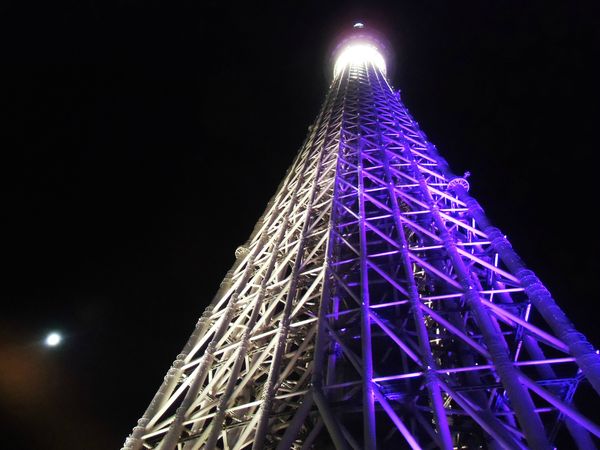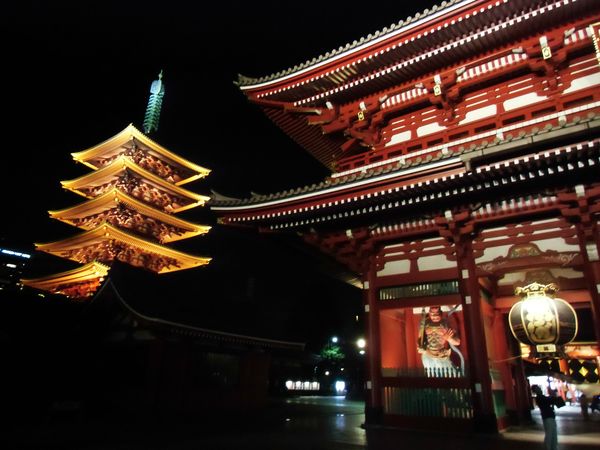 Time for grilled eel! So what, "it's not blue"?...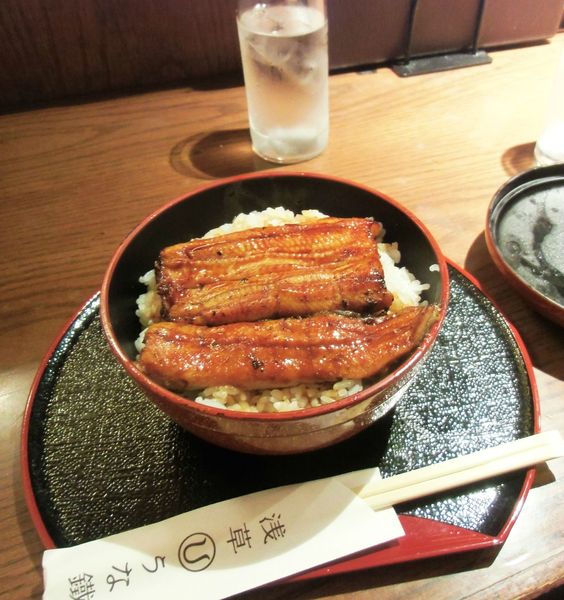 Summer is not over!
13.02.13
Before I open the last chapter of my wonderful stay in Thailand with stunning pictures of Koh Samui island, let me share with you a bit of my impressions about the relations between the Thai population and the foreigners.
Thailand is the second place I visit in Asia after Hong-Kong. Japan doesn't count, because I live there: I flatter myself that I have (I hope) a more accurate knowledge of this country than any other foreign country in the world, but in a certain extend, my vision is also biaised by everything I know and acknowledge about Japapn. I am used to Japan, which is not the case for the other Asian countries. In September, I was telling you how strange it was to be in Hong-Kong City and not to see many exchanges between the local people and the Westerners - except financial and commercial ones, of course. Obviously there must be higher levels of communication - exchange students, I guess; artists, free minds, and a few original individuals who had a crush on the other side's culture and mindset - but the majority of the people I have seen and met during my stay were just not interested in meeting new people and getting familiar with their world. The Chinese were there to sell. Sell, sell, sell. The white guys were there to make as much money as possible. Finance, finance, finance. Some of them were learning the basics of communication (including linguistics), but this was not for fun : it was for business. In Thailand, of course, because the level of developement is radically lower than in HK, the atmosphere is quite different. Still, I have been stricken by the common point between the two places: in Thailand also, people don't really mix with the others. I haven't seen groups of Thai and Westerners chatting together, hanging out together, talking together. I haven't seen mixed couples, except when it comes to prostitutes. I am terribly sorry that it sounds so cliche but trust me, the picture was kind of cliche too. Imagine a successions of noisy bars with big pink neons, largely opened on the street. Imagine young and less young girls wearing mini-mini dress (black, most of the time) and super high heels, crossing legs on plastic chairs in front of the shop. Imagine big-old-fat white guys, holding a long-haired lolita on their knees. According to the guidebooks, the prostitution for foreigners represents "only" 20% of the whole prostitution in Thailand, but obviously the Thai guys are more discreet, because I have seen only white-guy/Asian-girl "couples". Fortunately, no kids around, for this vision would have been fare more difficult to bear than the one of adult prostitutes - even if some of them seemed to be pretty young. Anyway, except that, almost no mixed groups, so it was very weird again. It is certainly due to the level of developement, but still. For me who is living in Japan, it's embarrassing to contemplate this wall between the shop-attendants/hotel-staff/cleaning-lady/tuk-tuk-drivers/massage-professionals on one hand; and tourists/clubbers/players on the other hand. I admire Asian people too much to spend my time bargaining on the price of their stuff and giving them tips all day long. I've heard almost no Westerners speaking Thai, even the easy sawatdiikha (hello) and kopkhunkha (thank you). Once again, there must be more sophisticated contexts where people have a genuine interest in each other, but not on the street. As a result, you can not really feel equal with the local population. In Japan, as a foreigner, you are (forever) different from the Japanese, but thanks god we are all equals. In Tokyo, you never feel like a kind of late colonist, while you sometimes really do in Thailand. As a result, despite the sun, the beach, the delicious food and the tigers, I'm not sure that I would feel great in spending a long time in Thailand. That's another reason to fully enjoy the holidays there...
And for holidays, it rocks.
Life is hard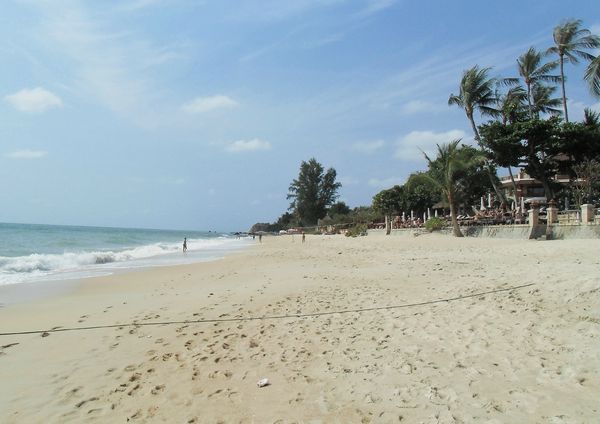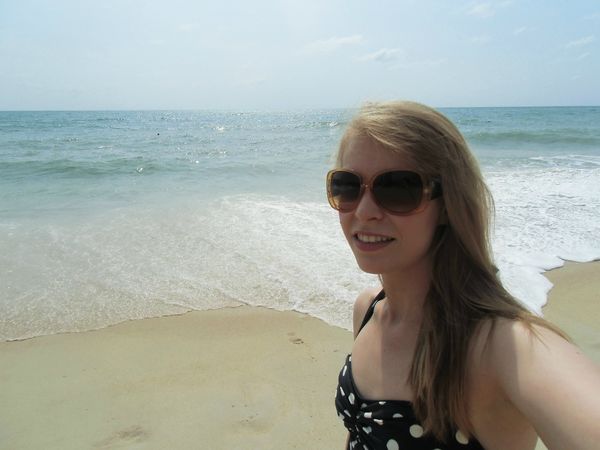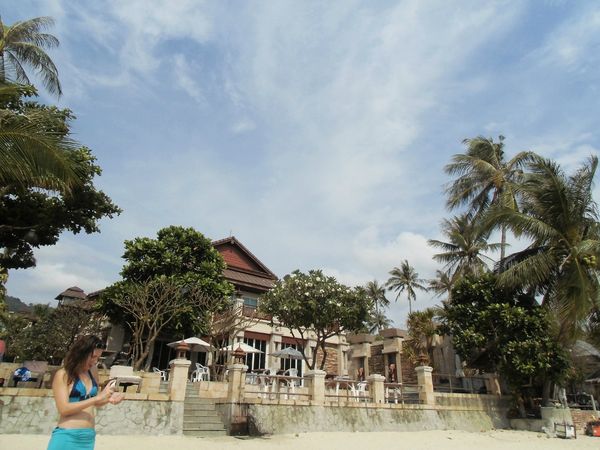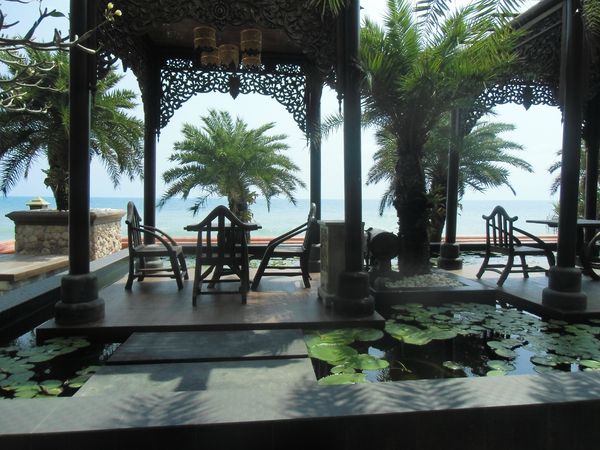 Varinda Garden (our hotel on the hill)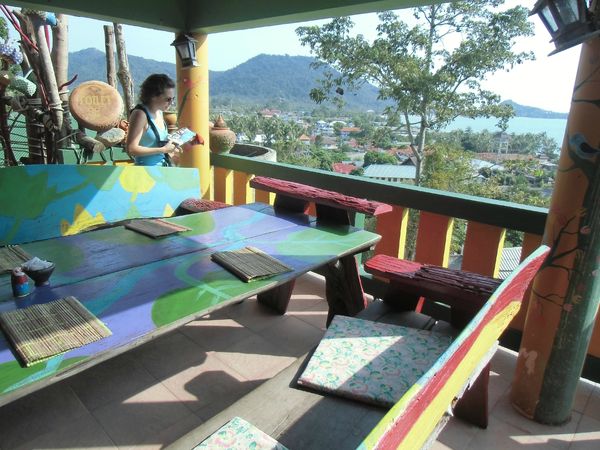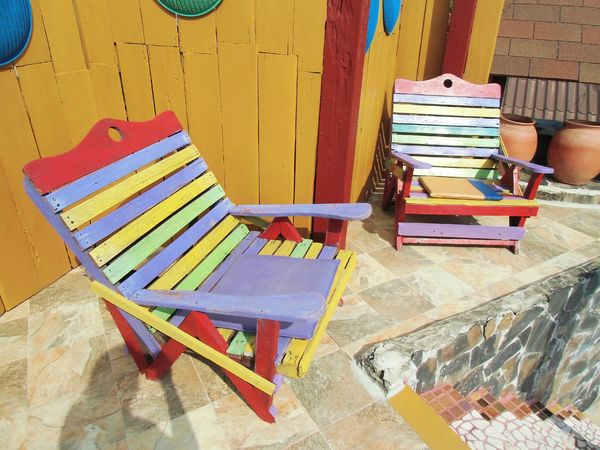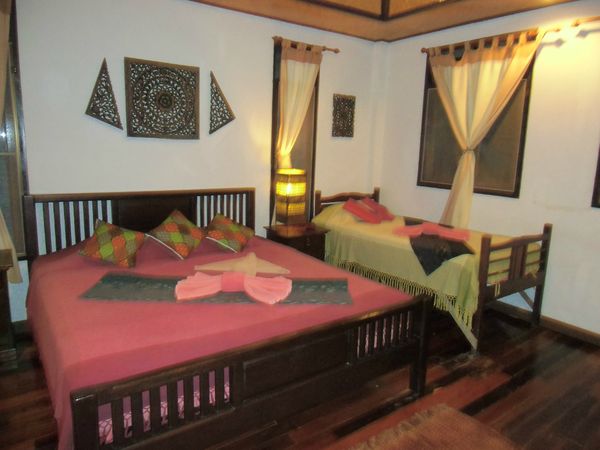 And here I realize that I didn't tell you about the food. The Food. THE FOOD.
I am not a fan of spicy food, but the thai meals are so tasteful, so rich, so delicate that even if they make me cry and sweat I just can't get enough of it. Let me give you a sample of the endless thai menu:
Coconut milk chicken soup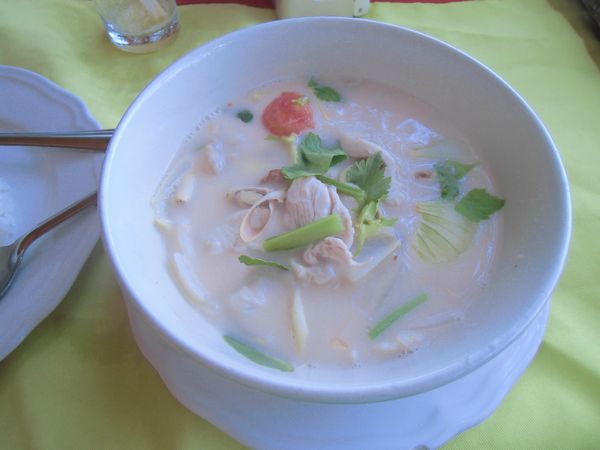 Fried vegetables with cashew nuts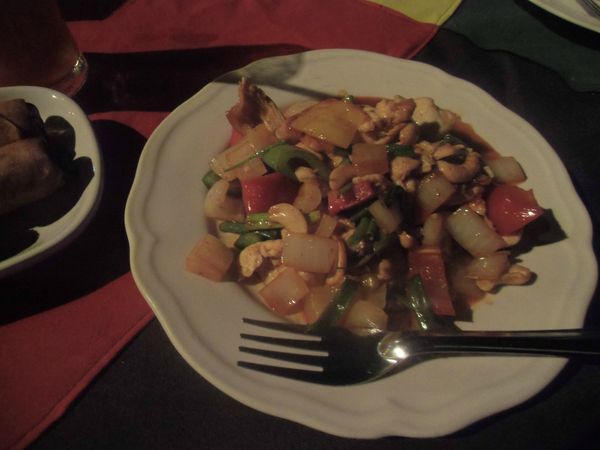 Thai curry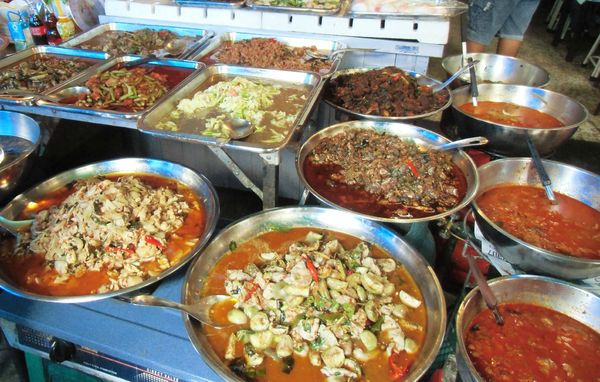 Pad thai noodles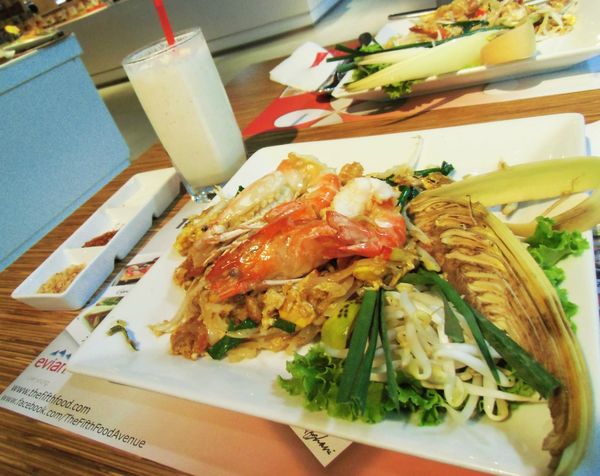 Noodle soup
Fresh fruits & muesli breakfast, with guava shake
Mango with sticky rice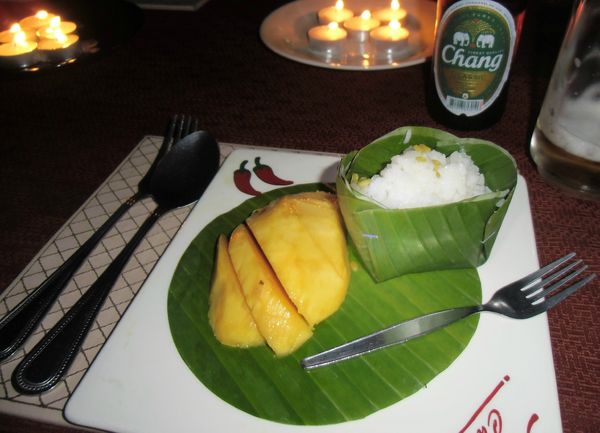 Spring rolls and fried fish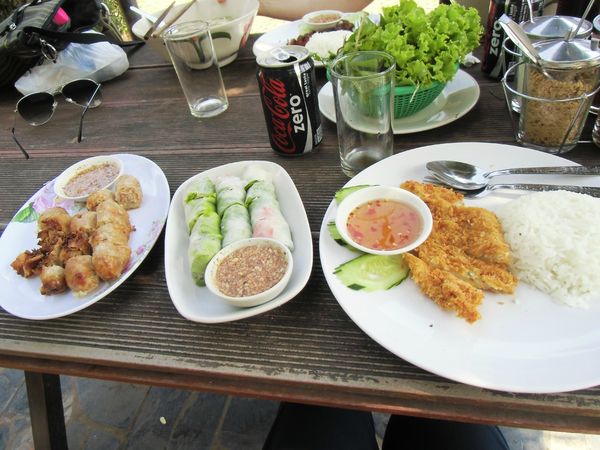 Dragon fruit shake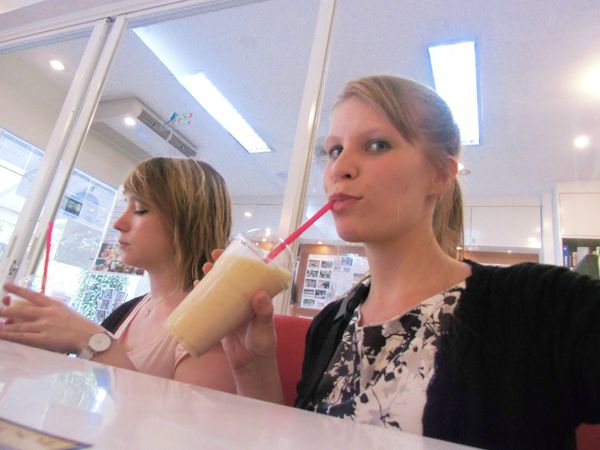 That's all, folks! I will be back soon to share with you some new experiences, so keep in touch, and thank you for reading!
xoxo
19.10.11
Astonishing colors. Fuji-san as the cherry on the cake. Happy clouds. A million photo shoots on the back. A smile on my right. That was a successfull Sunday.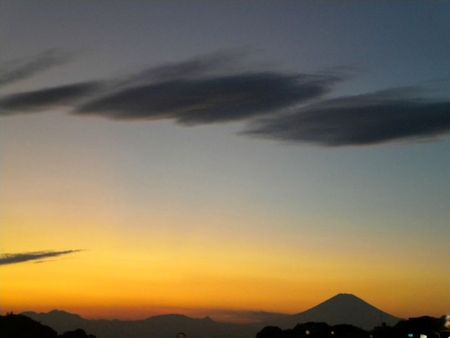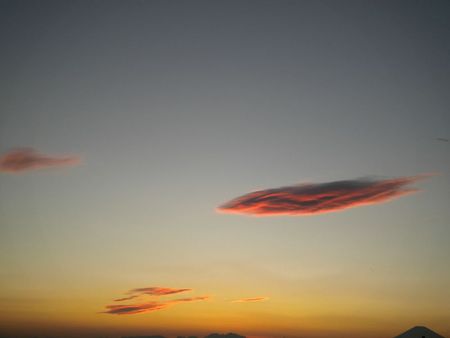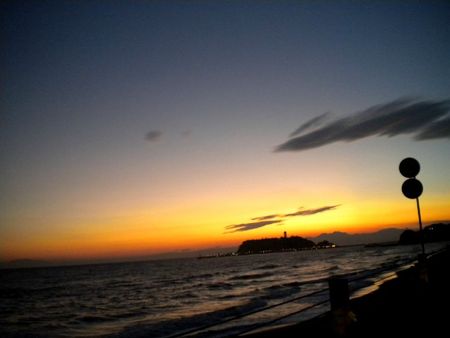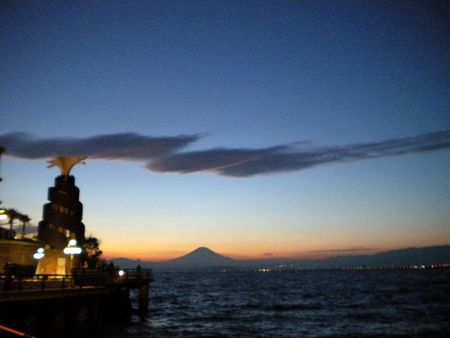 27.04.11
To the terrible, powerful sea that swept the landscape away
To the cruel sea that took so many lives
To the exhausted sea we spoiled with oil, garbage, radioactive water
You are so, so beautiful. Please forgive us, teach us, bless us.
21.03.10
The stay was too short and the budget too light to explore all the resources of Okinawa - especially the Sea Park of Churaumi, in the North of Okinawa Island (we were settled in the South part); but also the smaller islands you can access only by boat and all the natural areas you need to go by car... Some places to see once in yourlife, which will make me come back to Okinawa in the future !
But the few we could enjoy was already amazing...


Seashore
Farniente, farniente !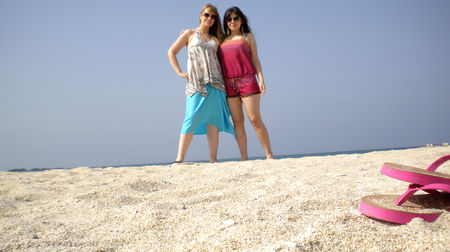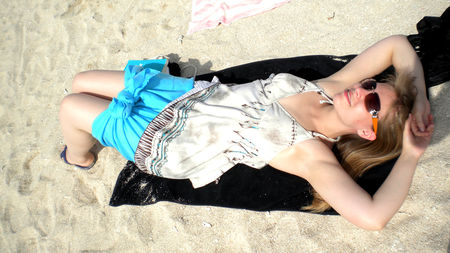 Nature
Hibiscus flowers and strange-shape trees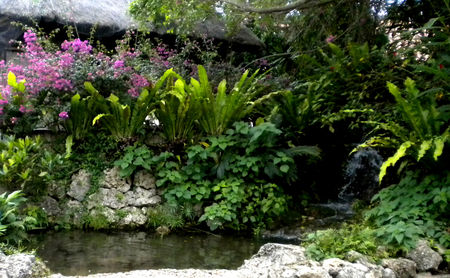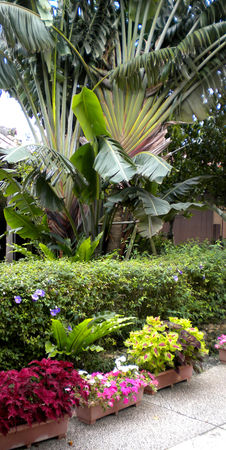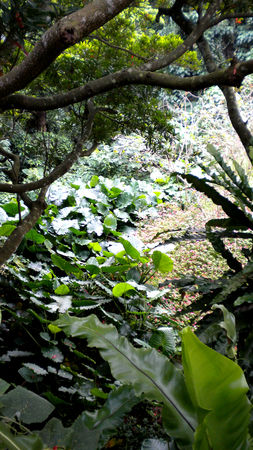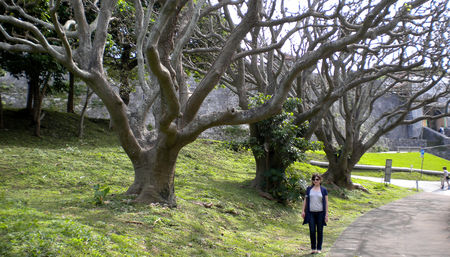 Naha, Kokusai-dori
a Californian/Hawaiian/Chinese/Japanese Bazaar...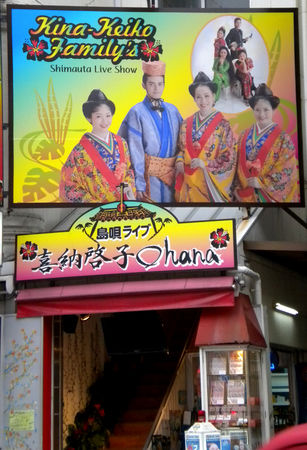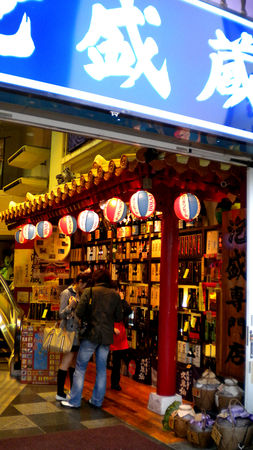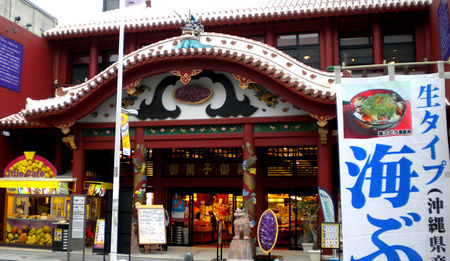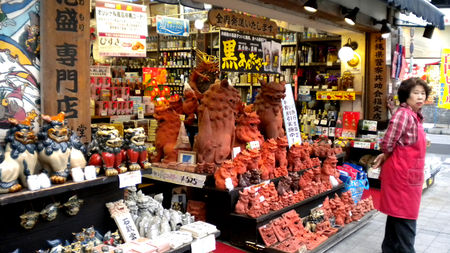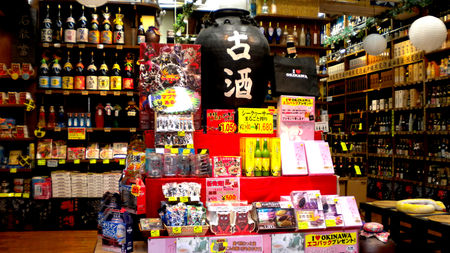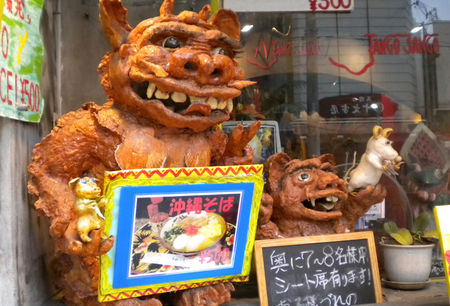 Okoku-mura, former Royal Village
Traditionnal Houses, Fruits, Brown sugar and Habu-shuu (Snake alcohol) factories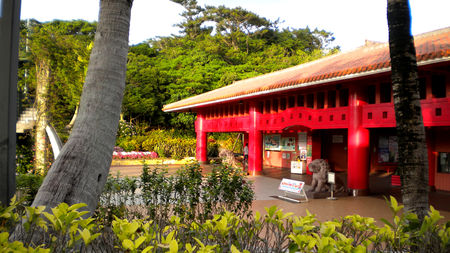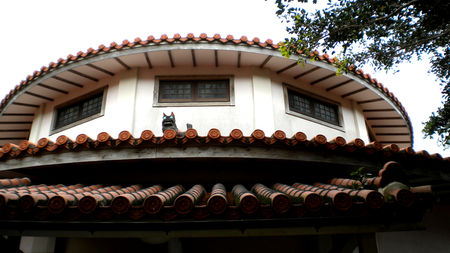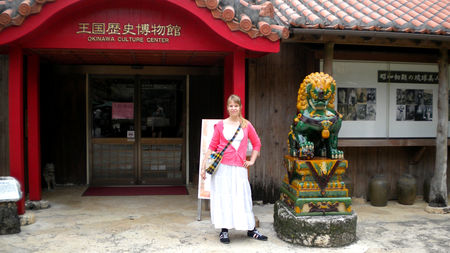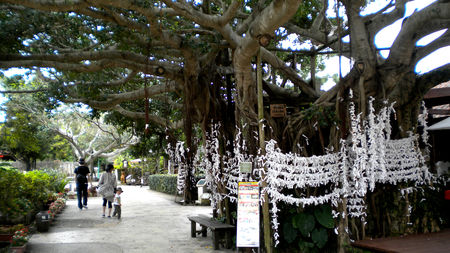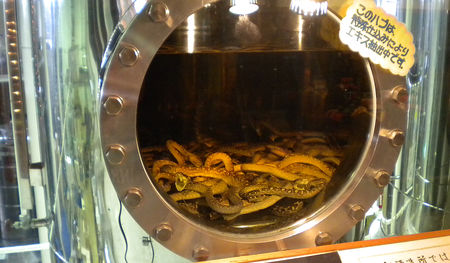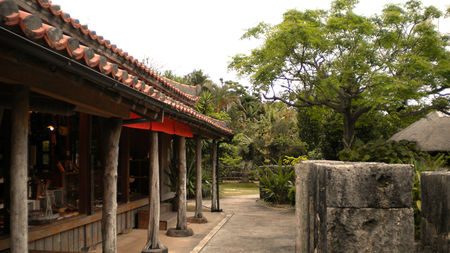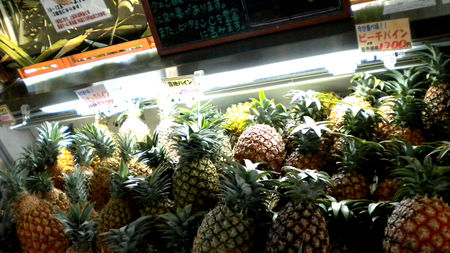 Gyokusendo, impressive caves
(sorry, it was difficult to take good pics...)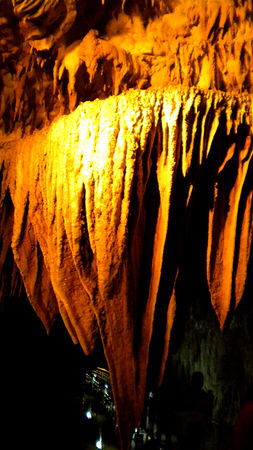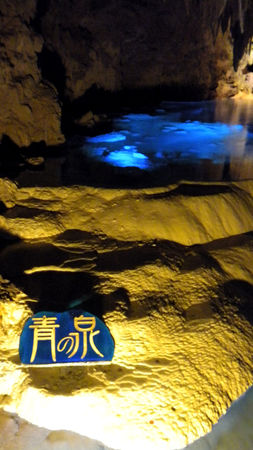 Habu Snake Park
People-friendly snakes only !

Kawaii snakes (glup)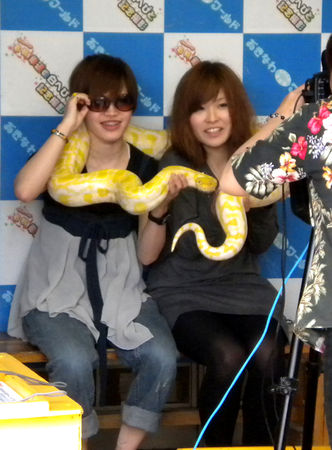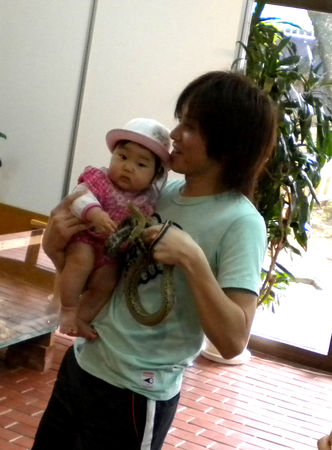 Tasty snakes (re-glup)



Snake show
(where you learnt that the cobra is not as cool as it seems to be,
because it just can't see nor feel anything behind him).



This one is pink, so it's the snake of love (obviously).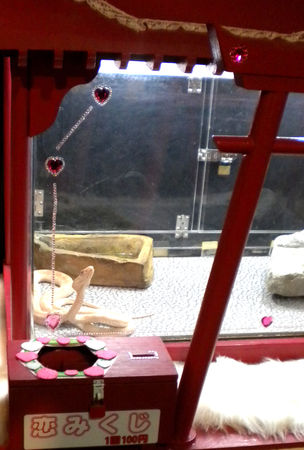 Naha, Makishi Market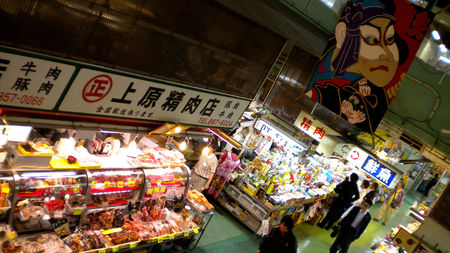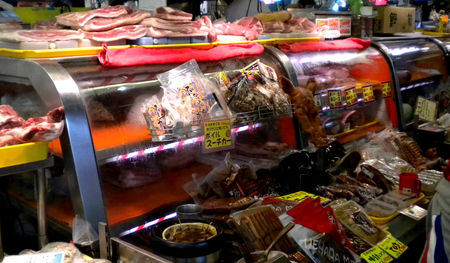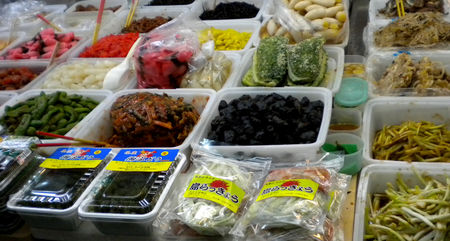 Okinawa best products : tropical fruits and bitter cucumber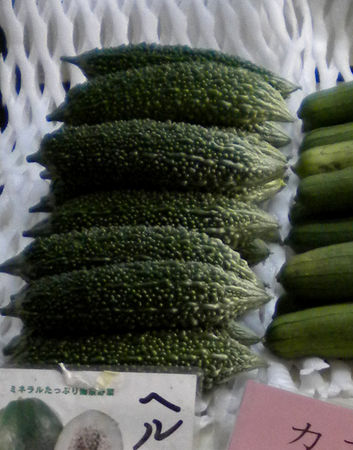 and also... "pork face"... yes.



Shuri-jo
The former palace of the Ryukyu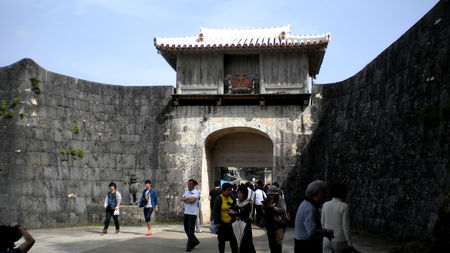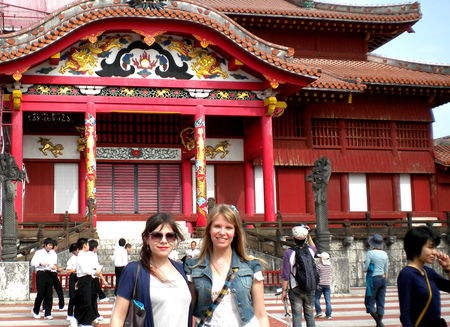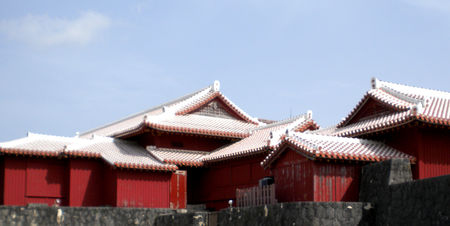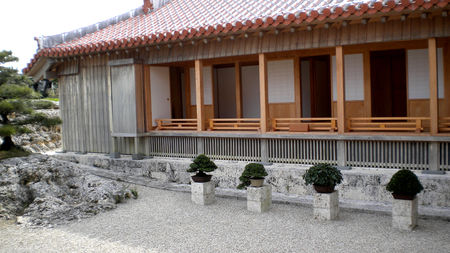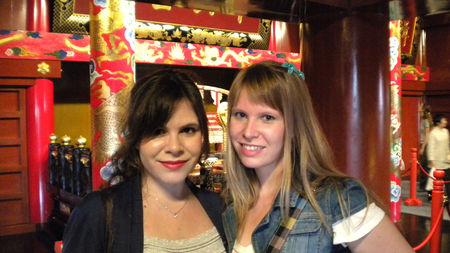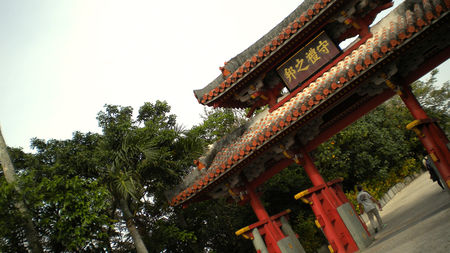 Fukushuen
Traditionnal Chinese-style garden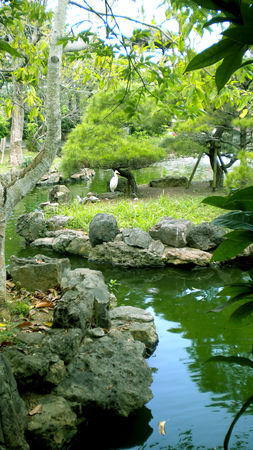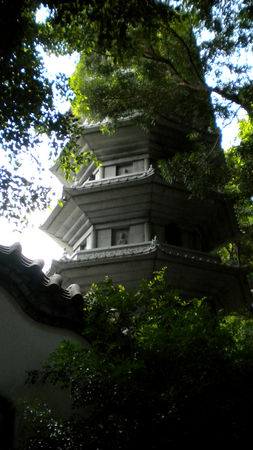 The most beautiful garden you could dream about...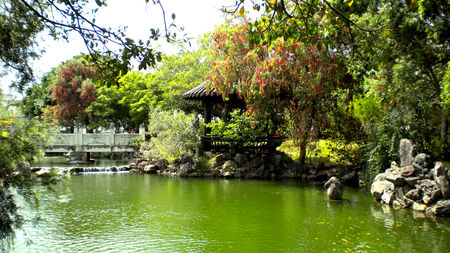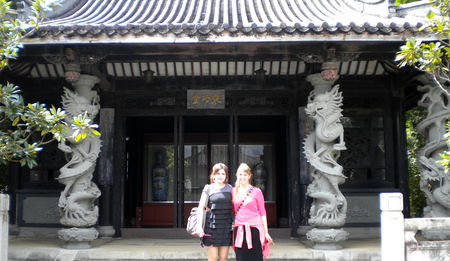 Notes about our stay in Okinawa


Being a gaijin in Okinawa is different from being a gaijin in Tokyo. Because of the hot issue of the US military bases in the region and the memory of the war in the Pacific area, you can feel a certain tension in the air when Westerners show their faces somewhere - even when, like us, you are not American... Even if people were mostly as kind and polite you can expect from a Japanese person, here are a few differences I noticed in everyday communication with Okinawans:

- In Tokyo, one of the first question people have for you is "where are you from?", followed by exclamations of enthusiasm when they hear the magical word "France". But in Okinawa, almost nobody asked, because a Westerner in the region may be from the States. Then, when they discover that you are from Europe, they show more perplexity than curiosity - the kind of reaction of vague ignorance that people from countries like Uzbekistan may undergo in Western countries when they announce their nationality... No French prestige in Okinawa. Damned. I confess that I got used to it very quickly...

- Nevertheless, enthusiasm comes with the linguistics. Of course, in Tokyo people spend their time to say how great your level in Japanese language is, but you know that it's mostly to have something to say and to support your effort in learning the language. In Okinawa, people were really, sincerely, astonished to hear our broken Japanese, even in very touristic areas like Kokusai-dori in Naha. That let you imagine how many Westerners they met before, who didn't make the slightest effort to say something in Japanese, when it's not Okinawa local language. I could read in their eyes "So, can a Westerner really talk Japanese ??? I can't believe it !"... That's when I realized that we were far from the mainland.

- Okinawa is the last Japanese land before the "rope" of islands becomes Taiwan, and the archipelago belonged to China for centuries before that. You can feel that you made a step into deeper Asia when a group of young men from Taiwan ask the permission to take pictures with you, one after the other, while you are visiting some amazing Chinese gardens... It's very strange to realize that you are more exotic than this kind of background :

Last but not least : Okinawa daily pleasure of EATING !

More pictures, more stories, more fun to come soon on Mogusa's blog !