02.04.16
I just love Tokyo West. In Suginami-ku, along the canals, cherry trees are secretly blossoming. Follow the pink river!
Eternal Sushine of the Spotless Sakura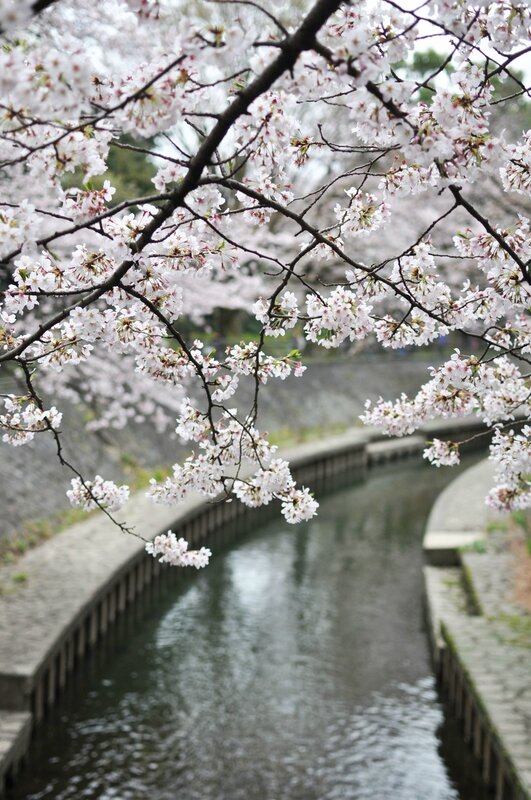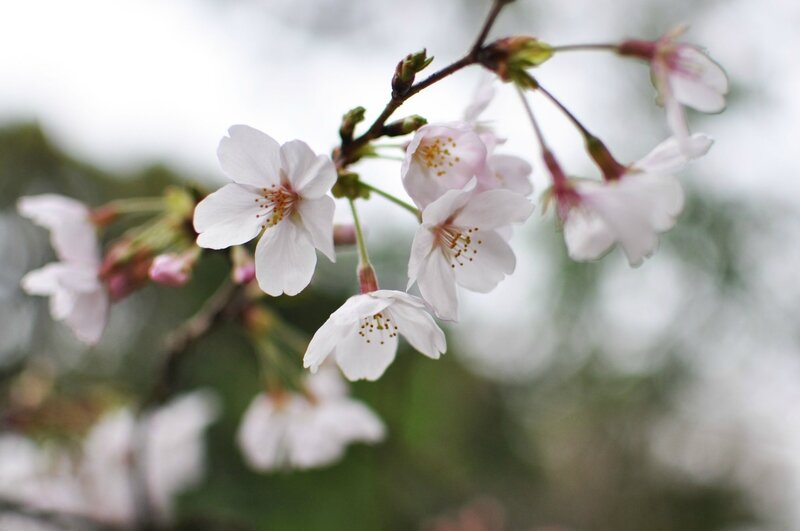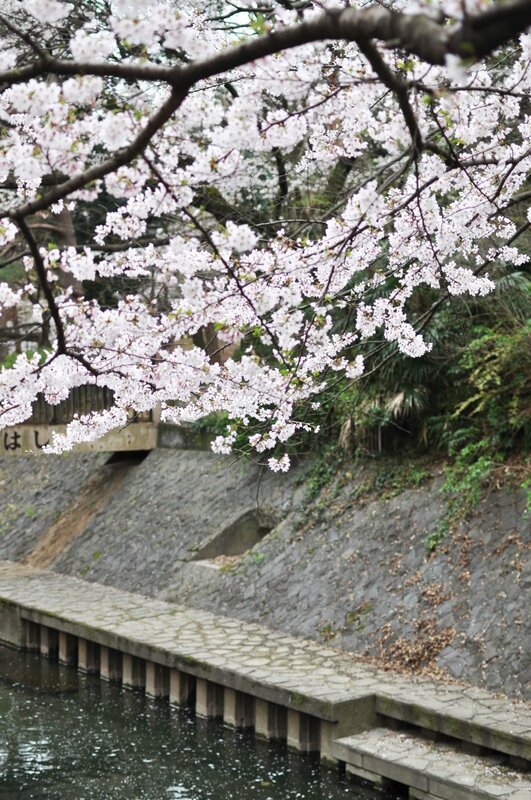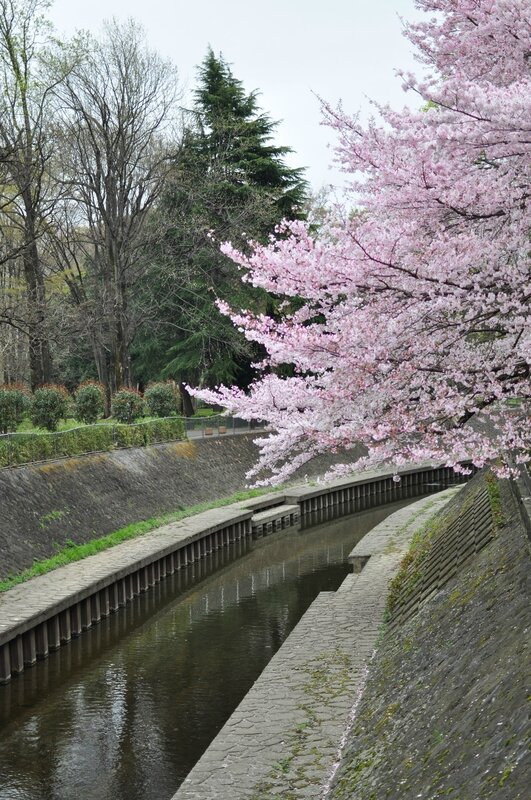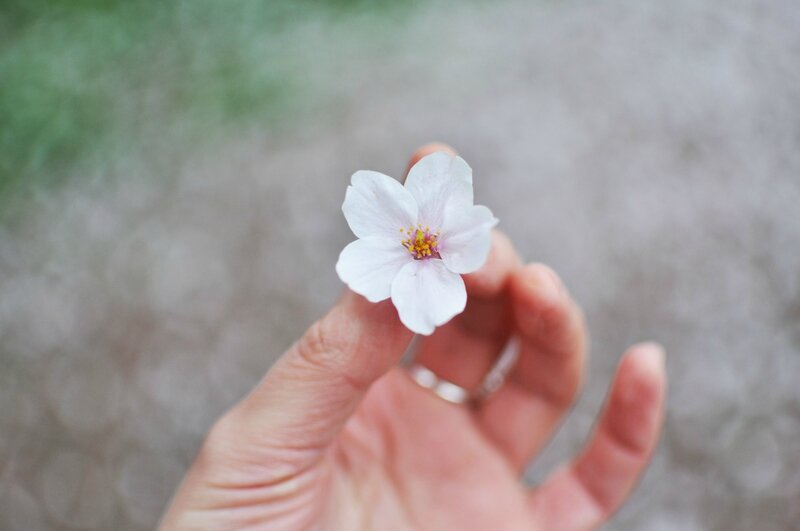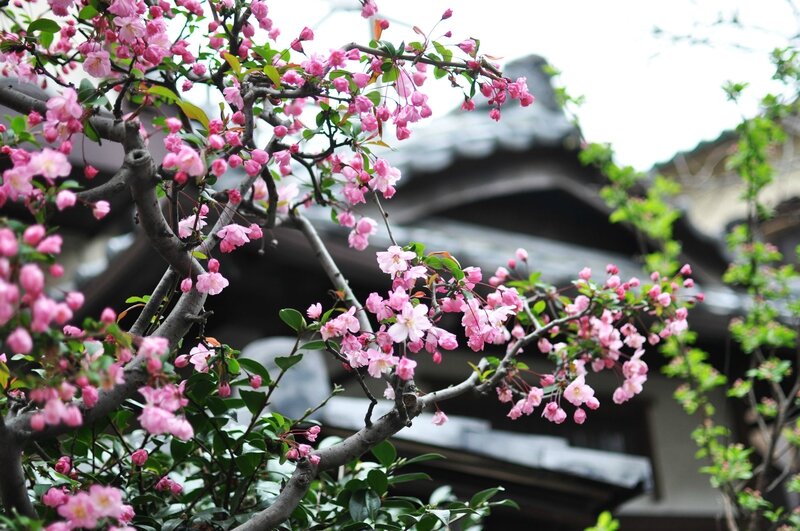 16.05.15
There is nothing like Japanese gardens to make you worship the beauty of nature. "You know, it is a beautiful Japanese dream" said Vincent van Gogh to his brother, talking about his project of painting purple irises. At Nezu Museum, irises are blooming, and it is indeed a beautiful Japanese dream.
Study in Green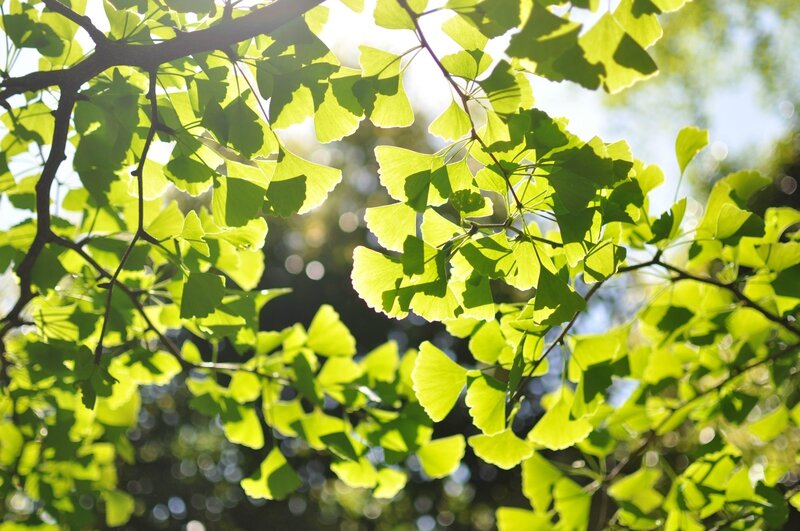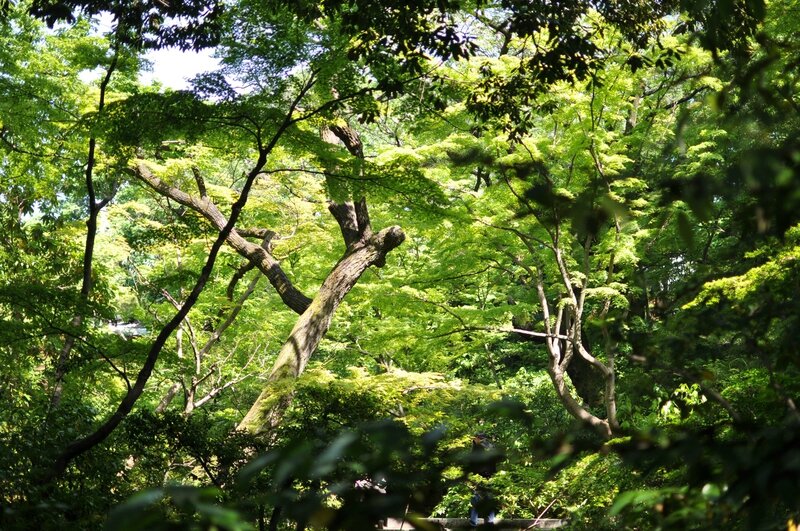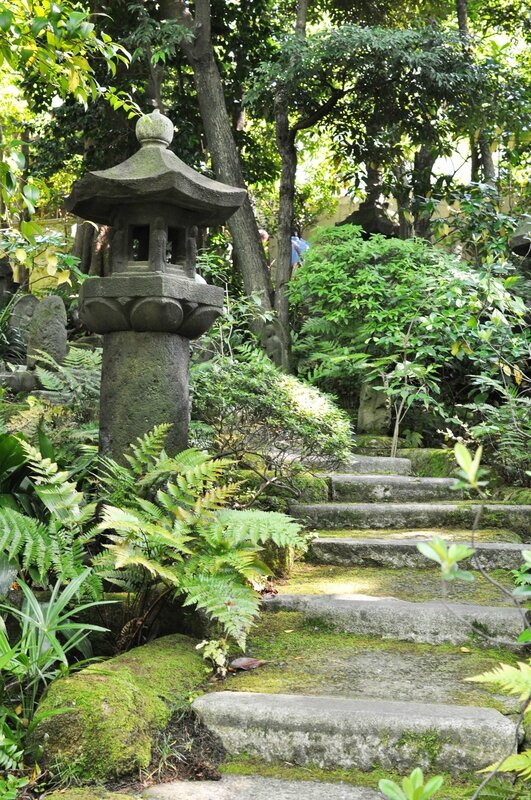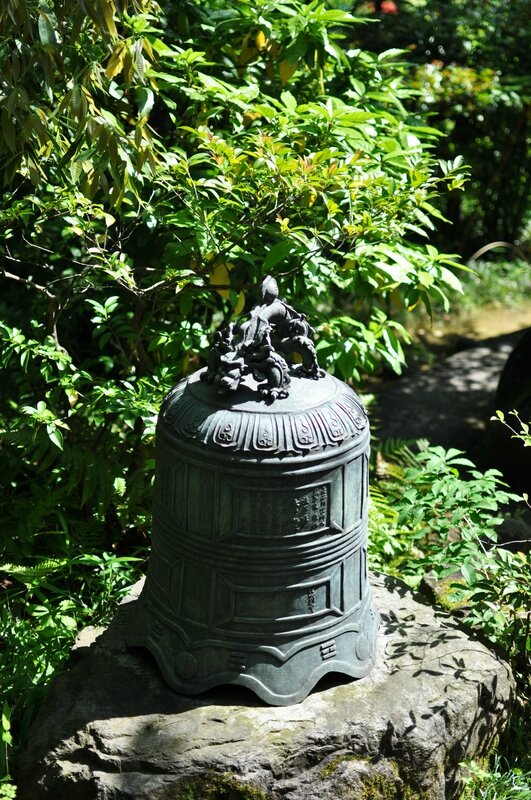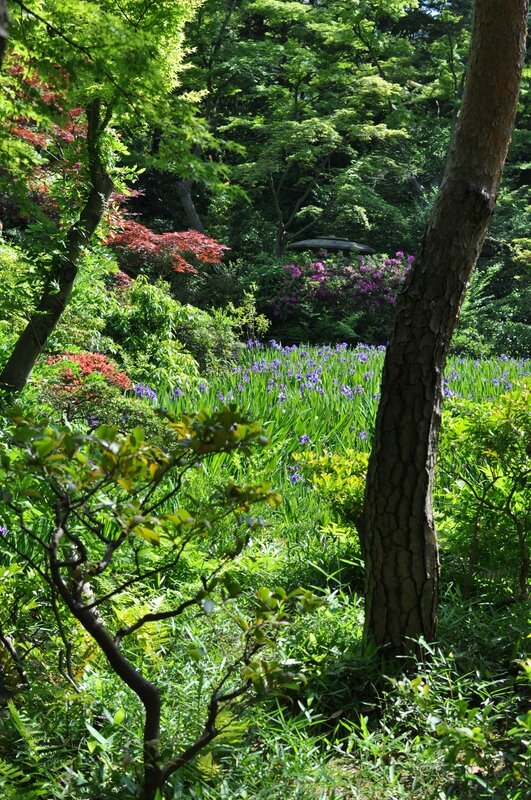 09.05.15
So the sakura are gone, weather is unstable, we are expecting the rainy season to start in a few weeks and a pityless summer heat to follow... But let's cheer up, because Tokyo at spring can be so beautiful. As a flower maniac, I go where it blossoms. Today, let's visit the sweet-smelling peony garden in Uneo park.
Japanese perfection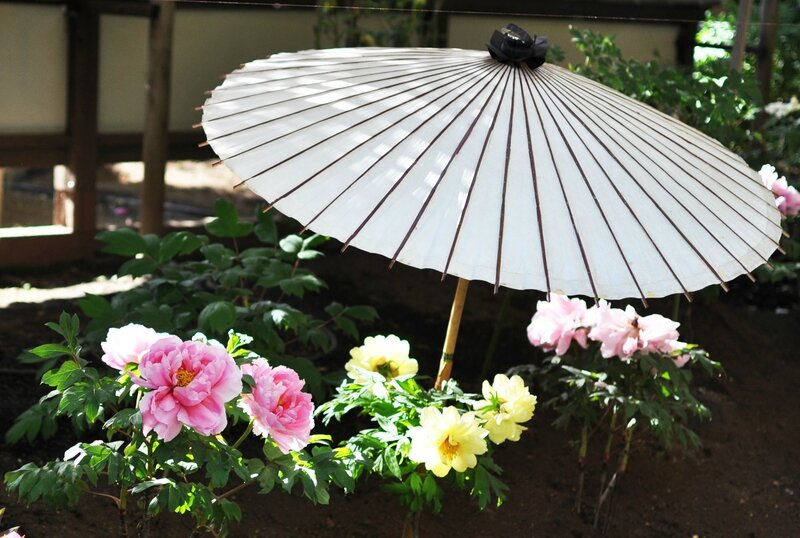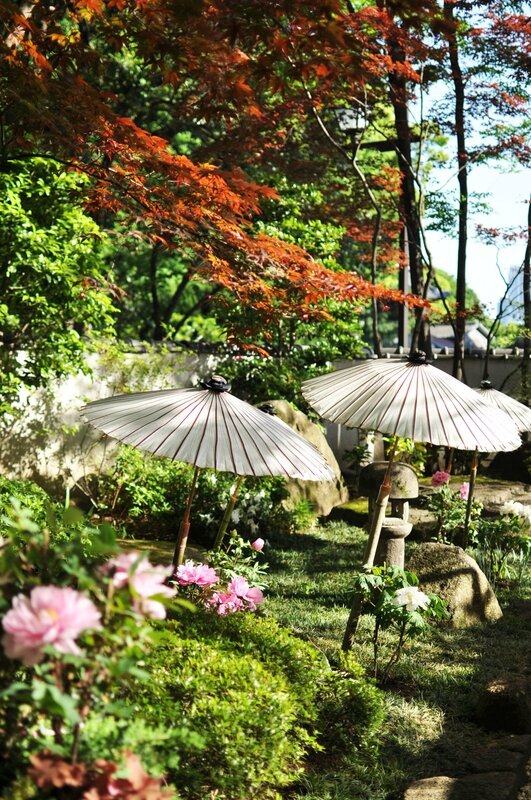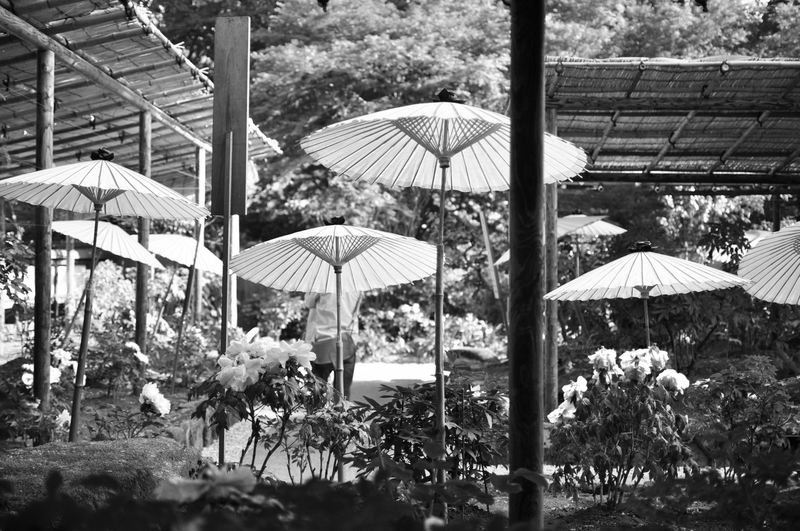 Light and shadow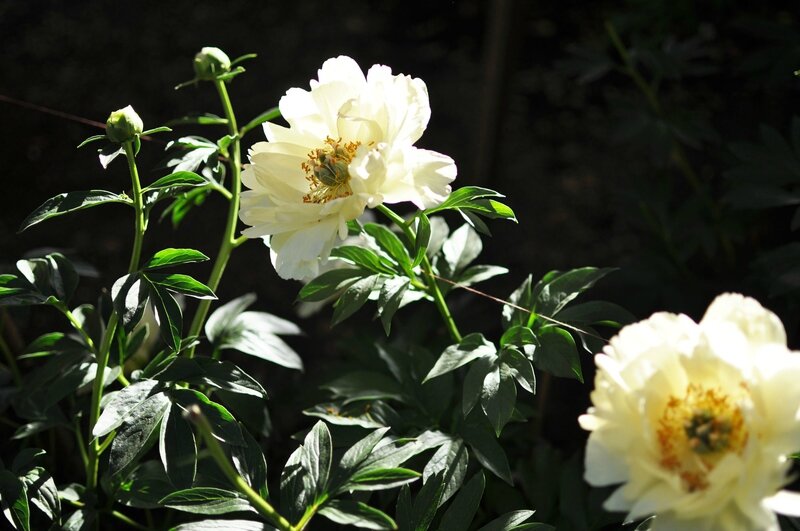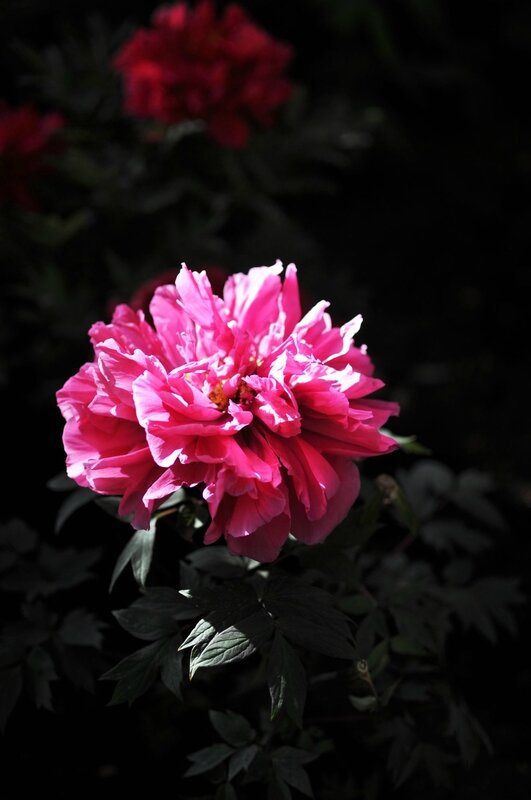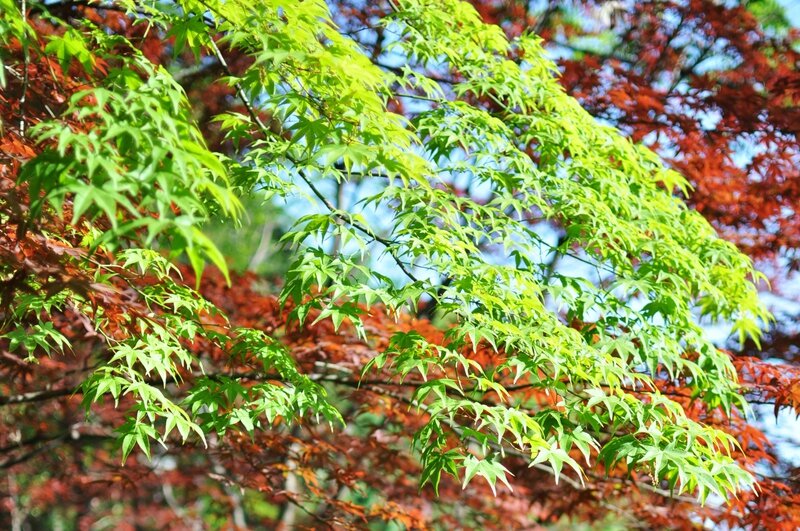 06.05.15
Welcome to Nezu jinja, a peaceful shrine located in Bunkyo-ku, Tokyo - peaceful except when azaleas are blossoming !
Like Nezu, many shrines in Japan are dedicated to Inari, a deity of harvest and prosperity. In most of them, you will find stone foxes dressed in red, for the fox sometimes embodies Inari, or serves as his messenger. And also corridors of red torii. They say that walking under the torii, you enter the kingdom of spirits... Make sure that you don't get lost on the other side !
Follow the red road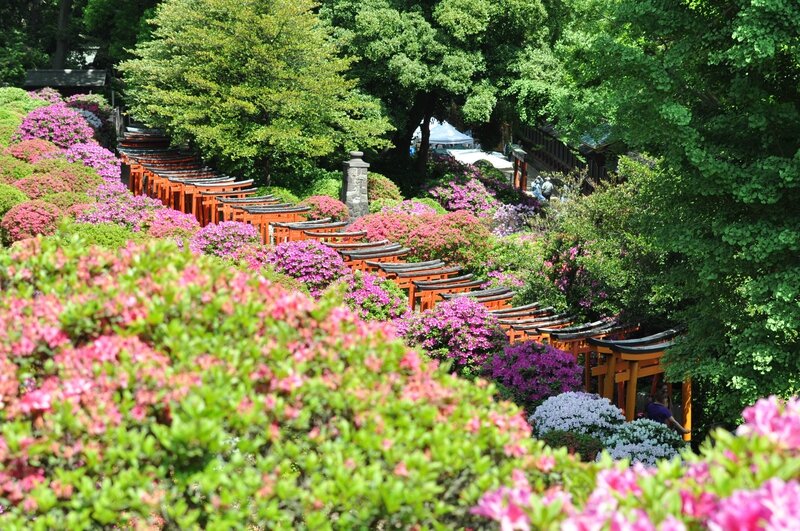 ... to a land of blossoming azaleas.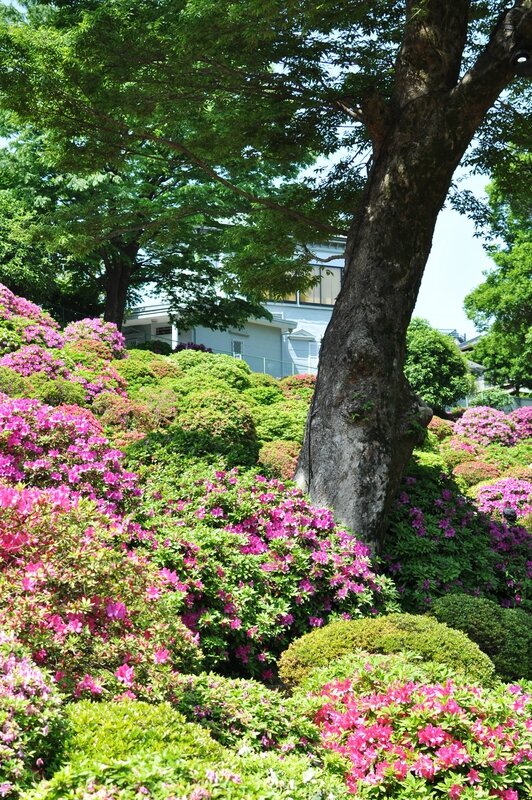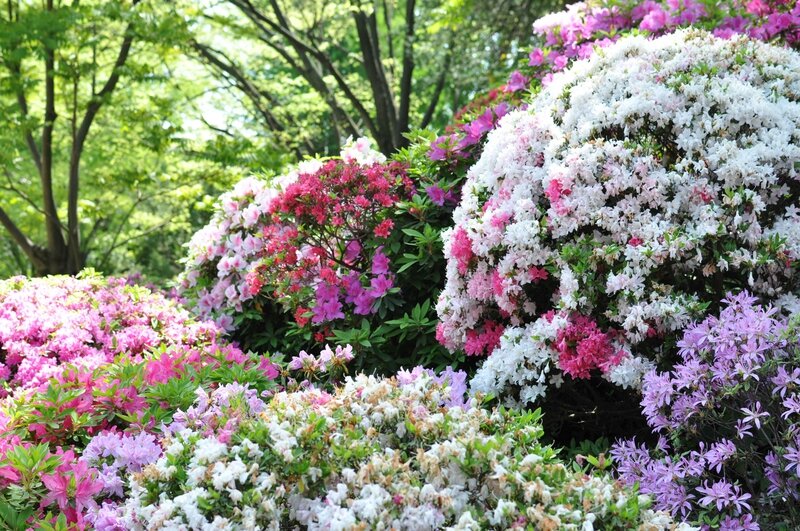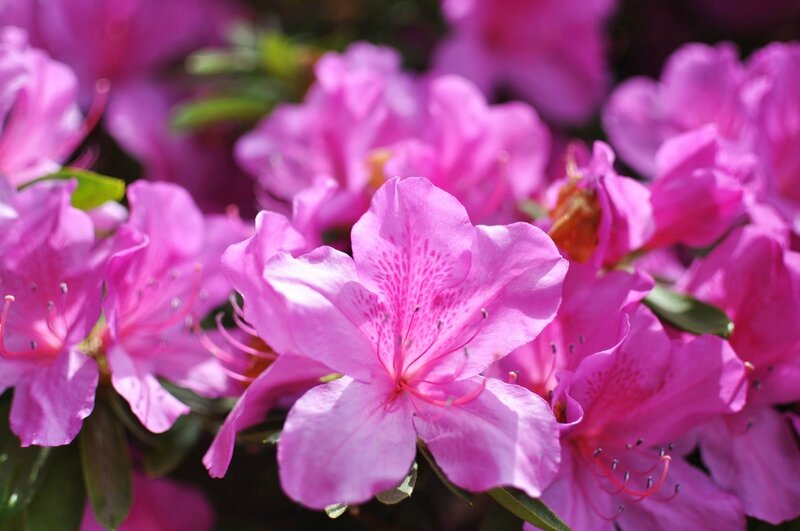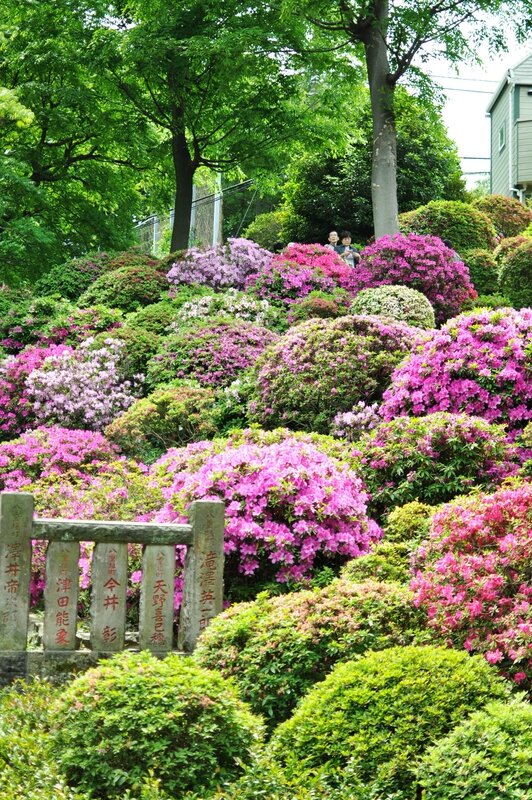 Inari's messenger - or maybe Inari himself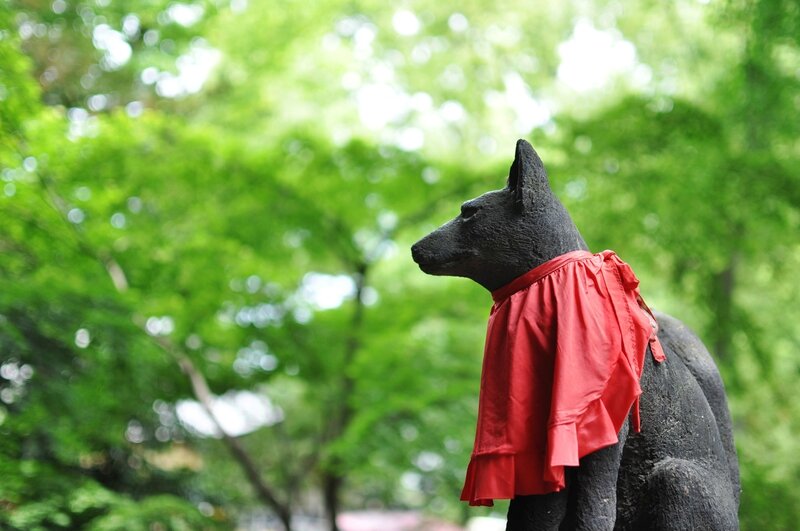 Beauty calling for beauty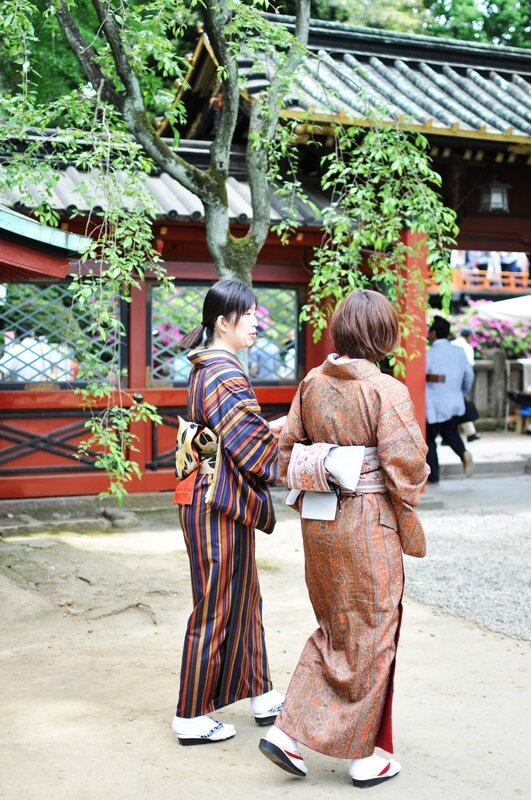 01.05.15
It's not very difficult to capture the poetry of sakura when you shoot it in gardens and parks; but it doesn't express how magical the city can turn at the blossoming season. Sakura in the nature is glorious, but sakura in the city is more than that. It's enchanting, it's miraculous. Just like snow, it makes the city look, sound and smell different. It belongs to the city as its lights in the night.
Dream city.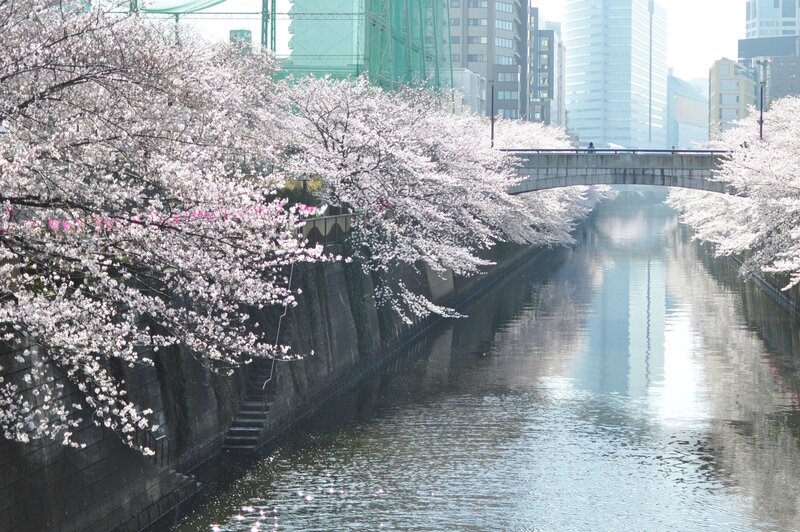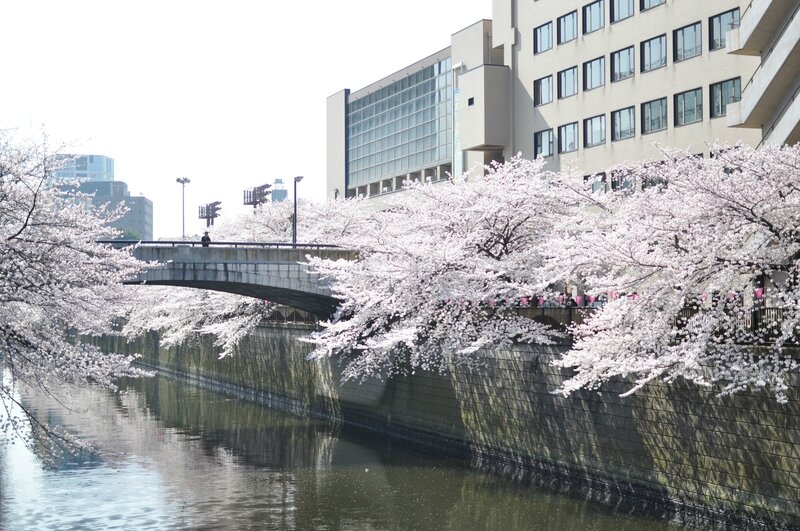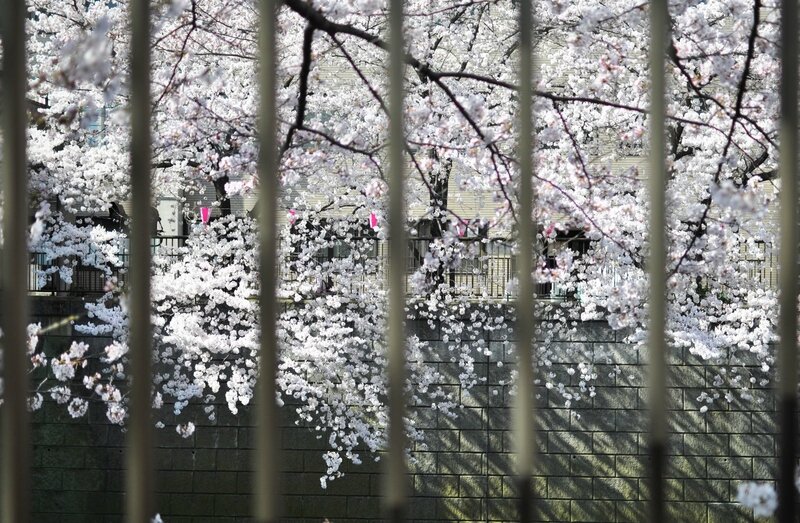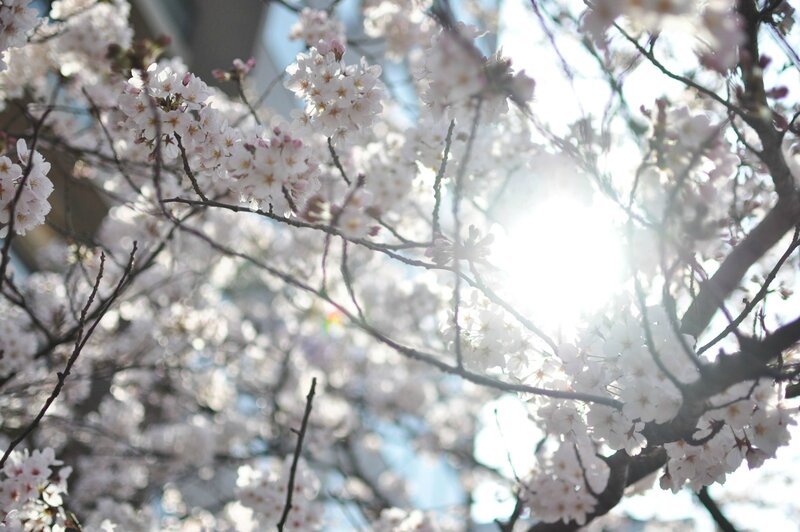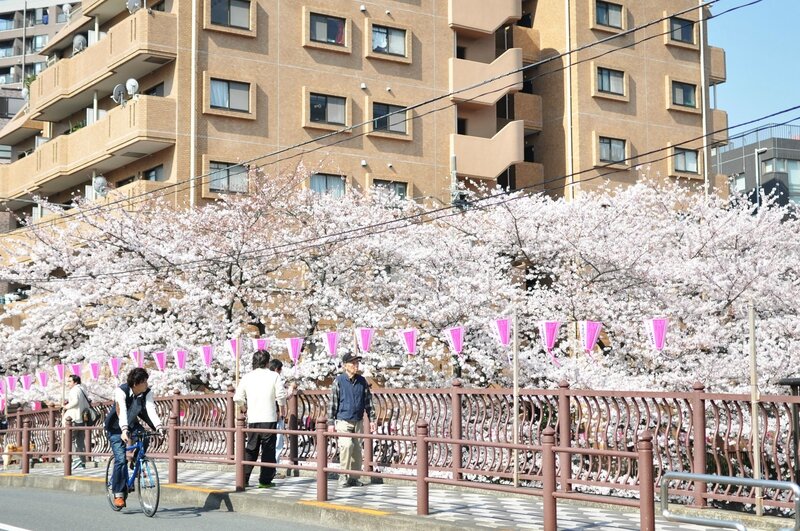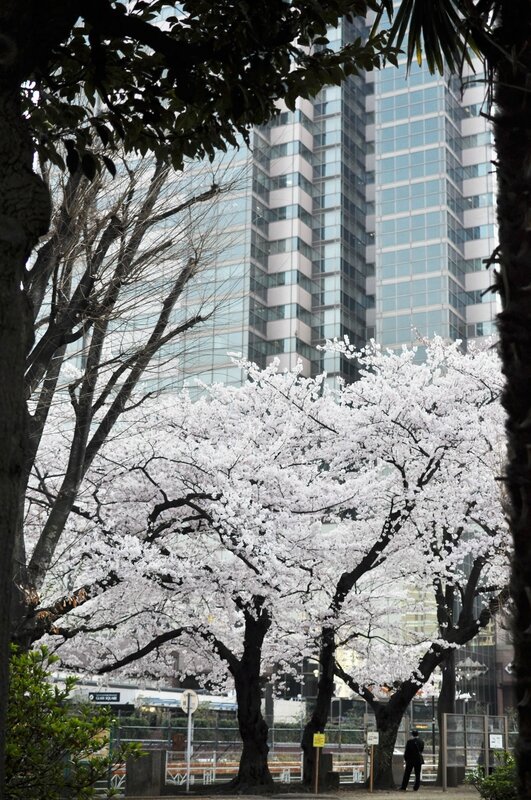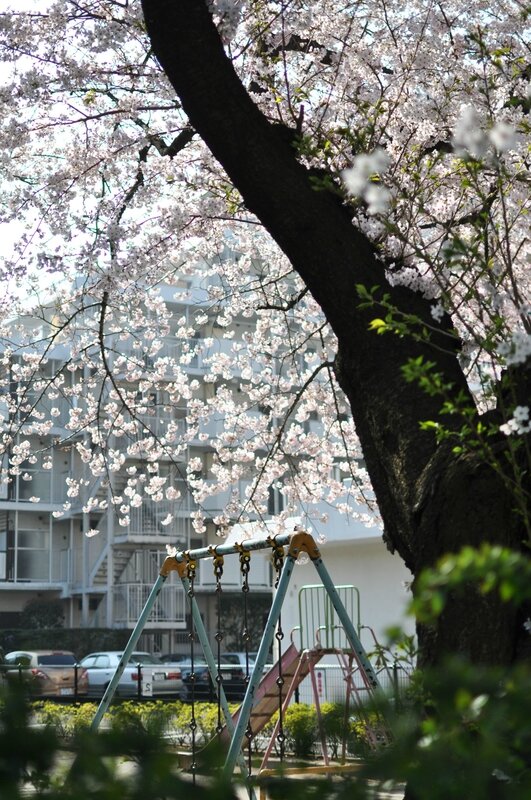 05.04.15
By day, the yearly Japanese cherry blossom phenomenon makes Tokyo look pure as snow. The white flowers are the city's wedding dress. But at dawn, you can enjoy the pink, orange, blue and gold shades of the mighty sakura. Ready for the most voluptuous moment of the year ?
Pink shades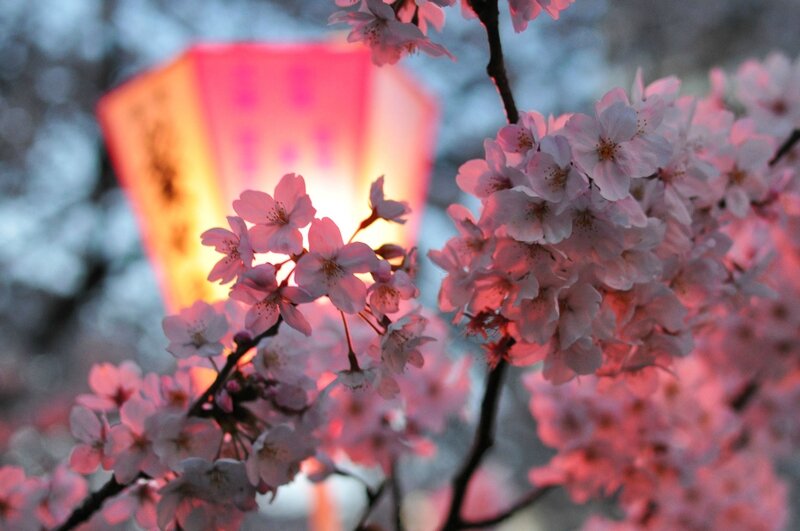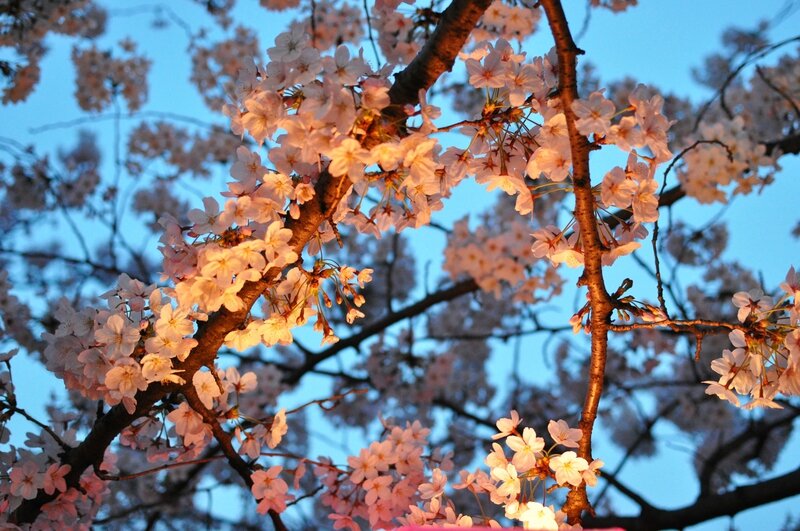 Blue shades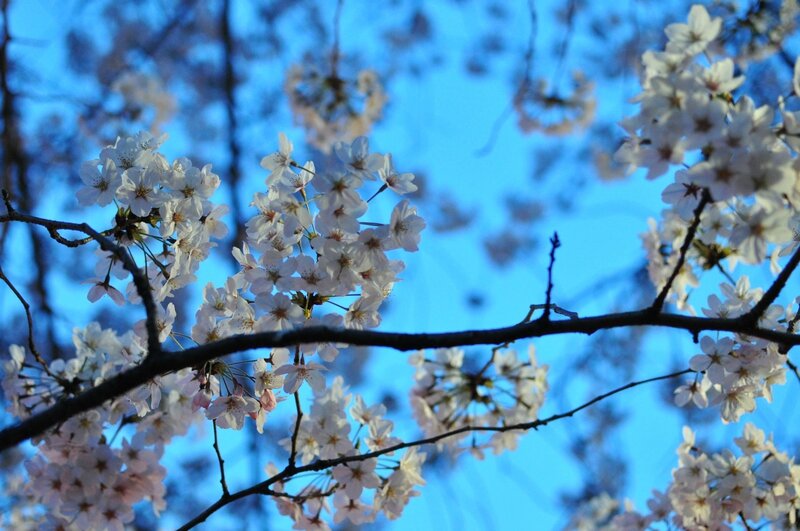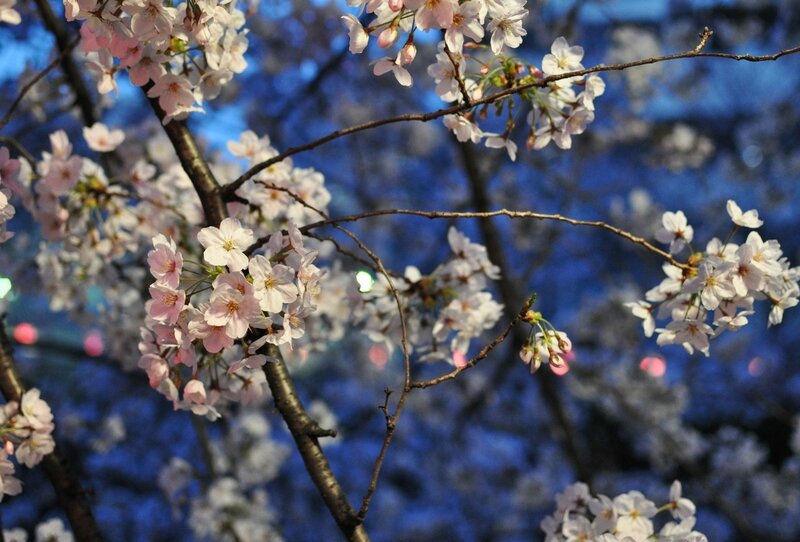 Gold shades
Flaming shades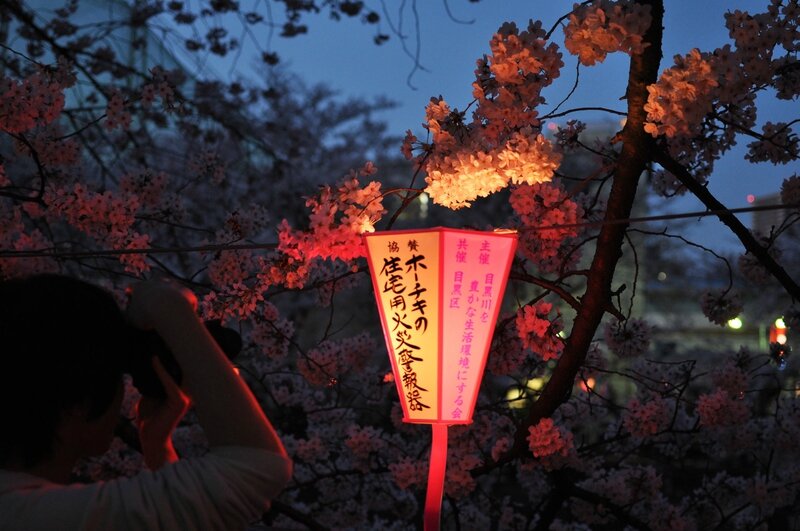 06.03.15
Every year, before the sakura decadence, elegant plum tree flowers blossom at every street corner in various shades of pink. You even don't need to go to the park, for the plum trees are everywhere in private gardens and small local yards. Let me introduce my sweet neighbours in Takaido Higashi area.
Spring early birds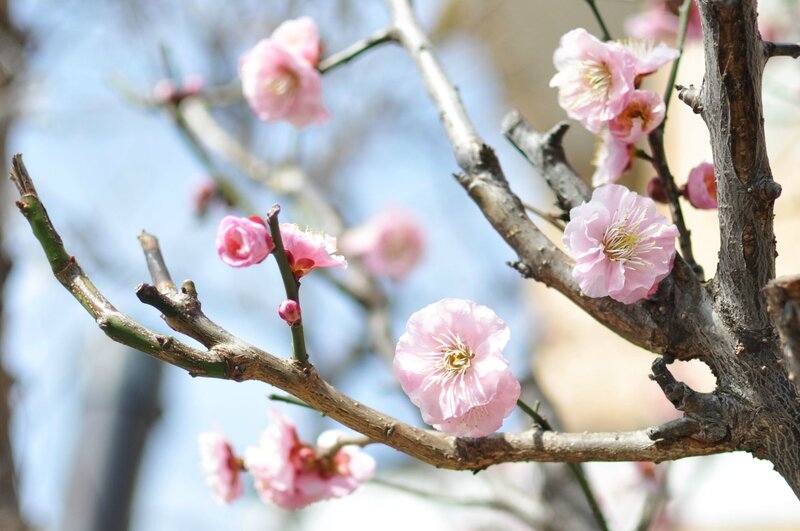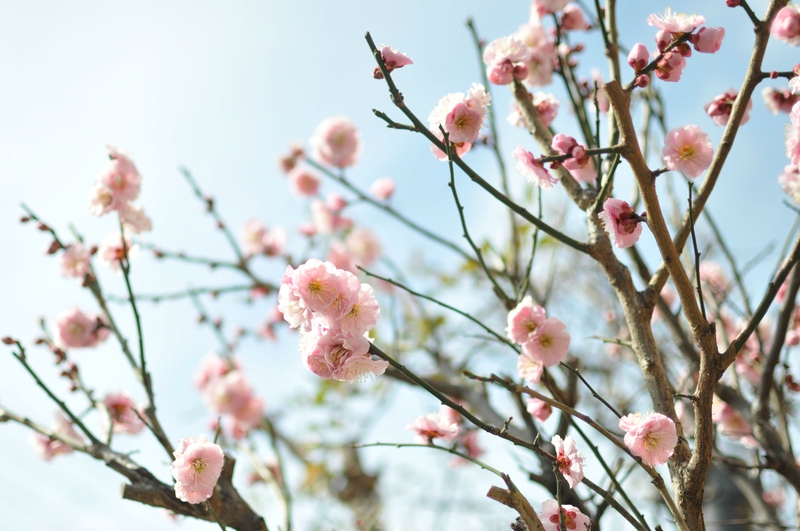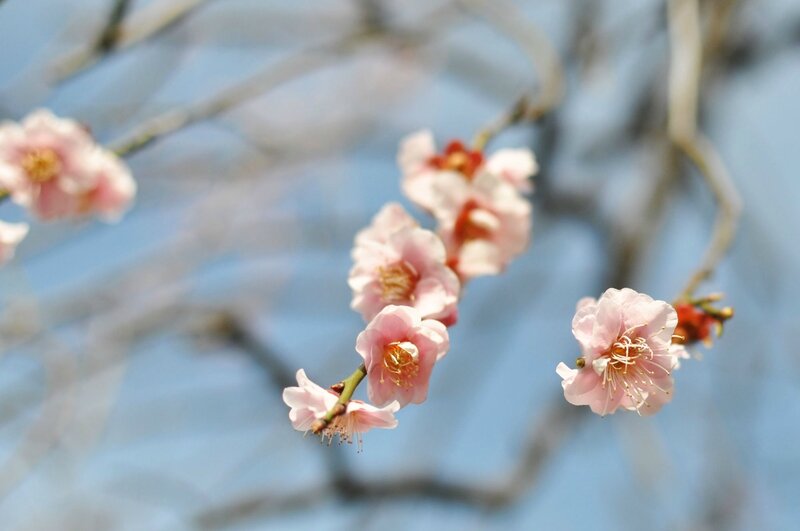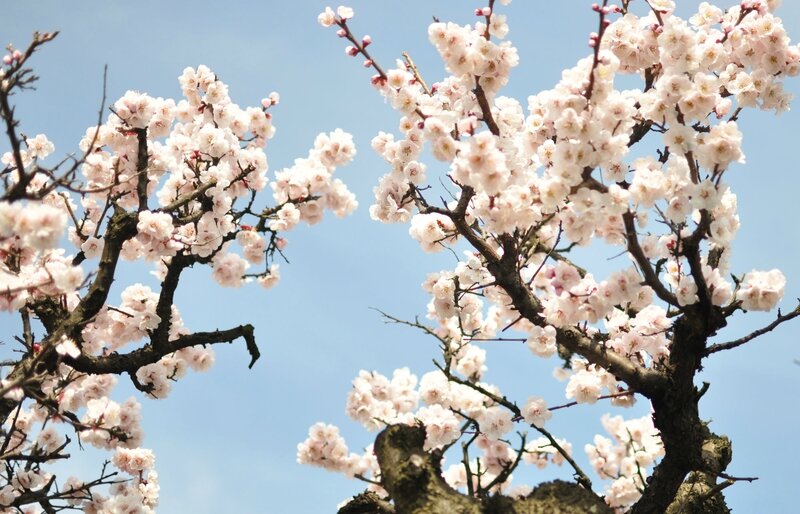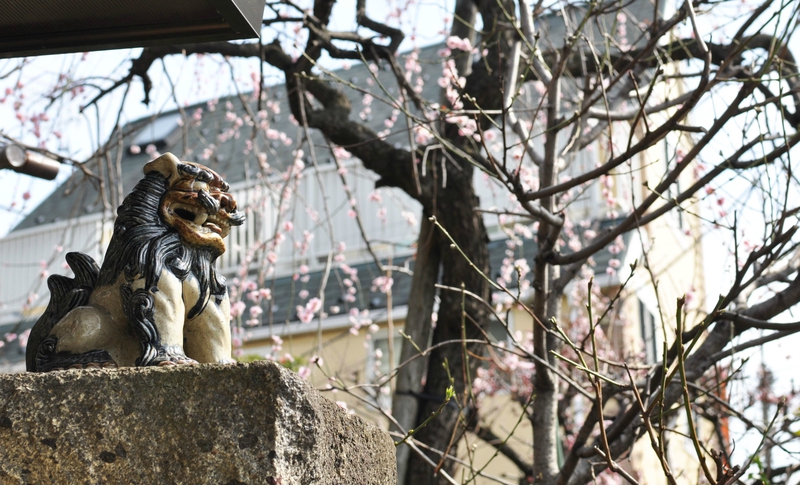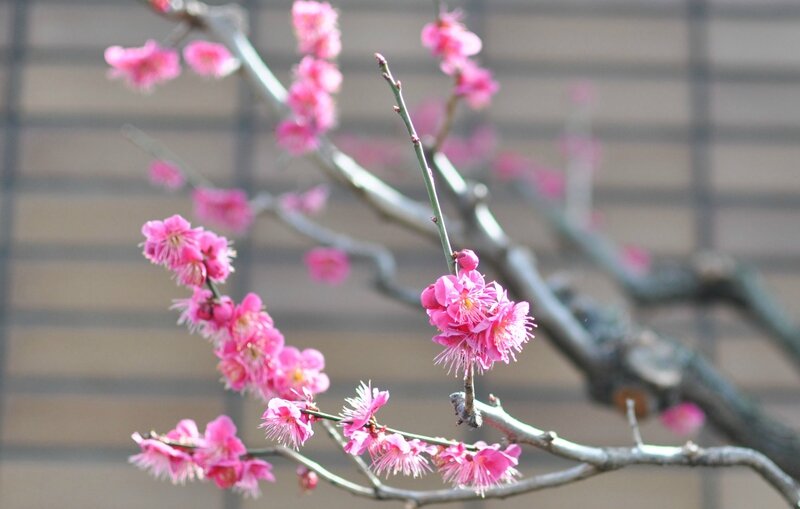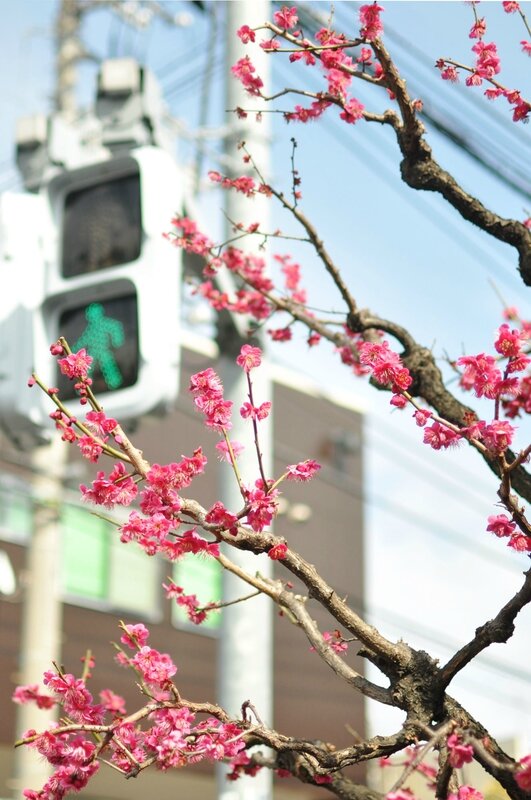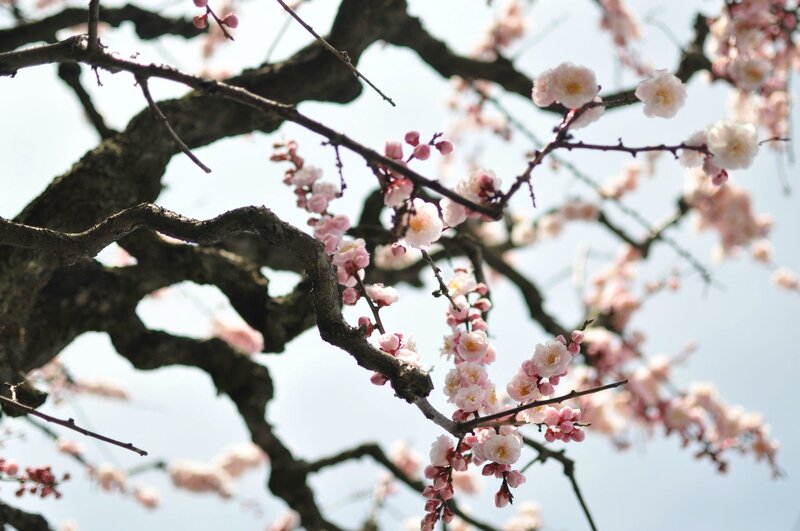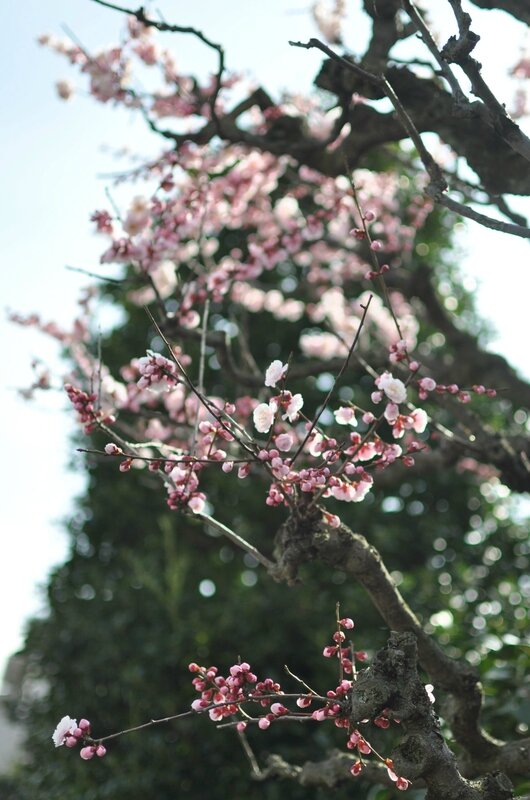 24.05.14
Ok, this time I screwed up. I missed the azaleas in Mifuneyama (Saga, Kyushu). It was supposed to be covered with flowers (sight). Well, of course it's still beautiful, but... anyway. It's not like I had crossed the whole country in the middle of the Golden Week just to see it... Oh, wait.
Disappointment.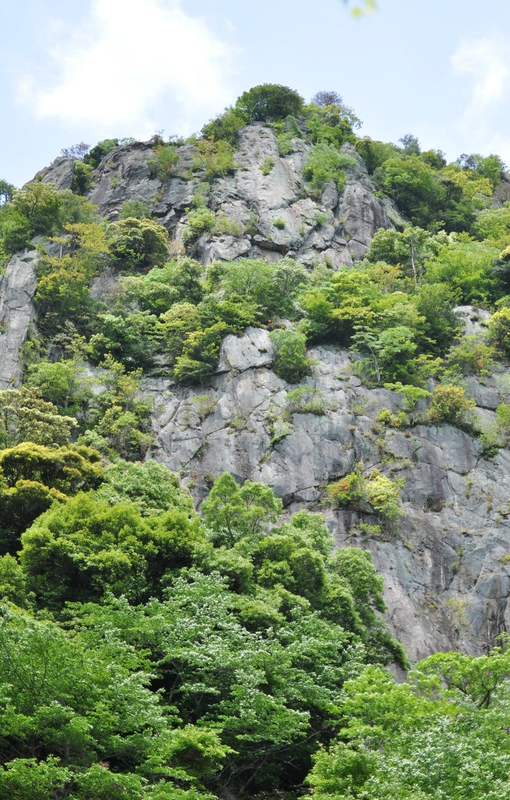 The only pink bush I could find. Damned.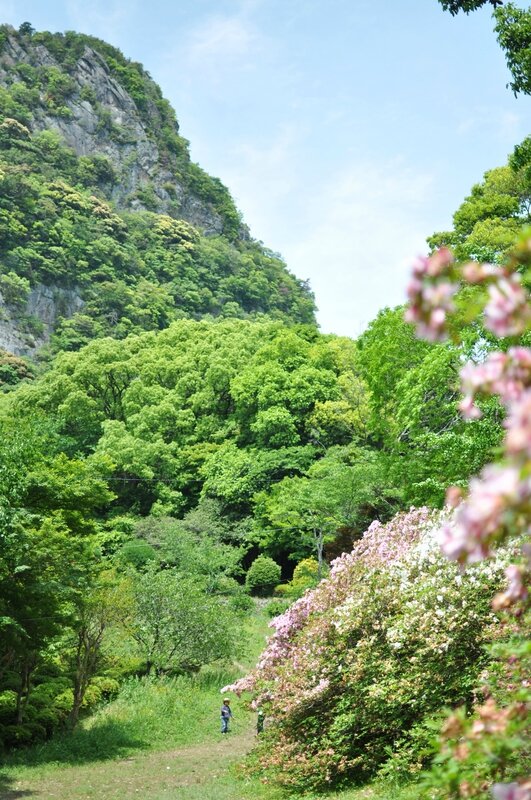 So green, so green... At least it's relaxing...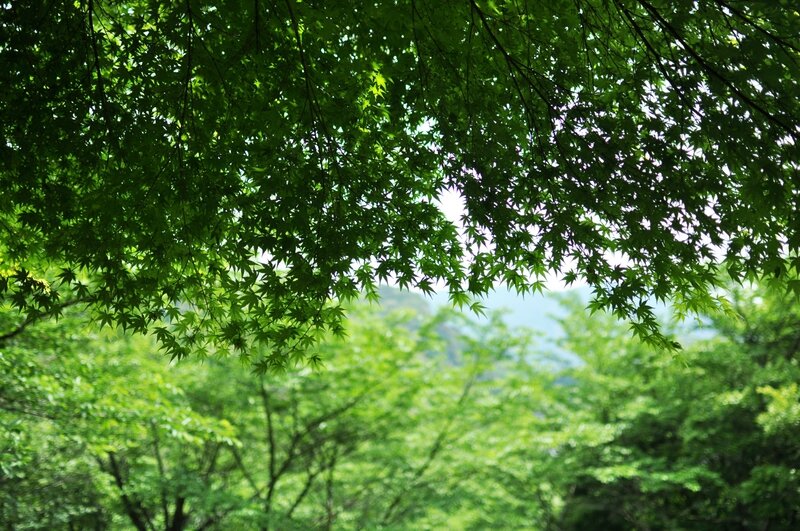 Fortunately the wisteria saved my day.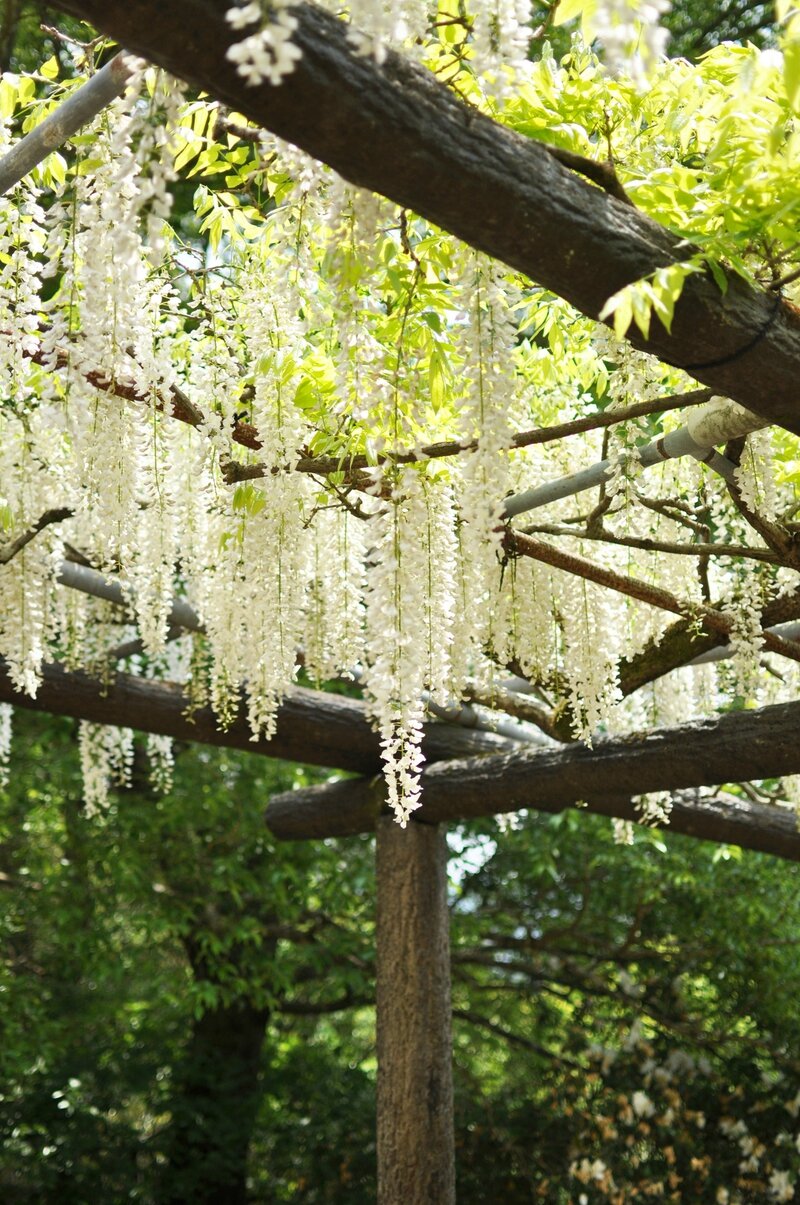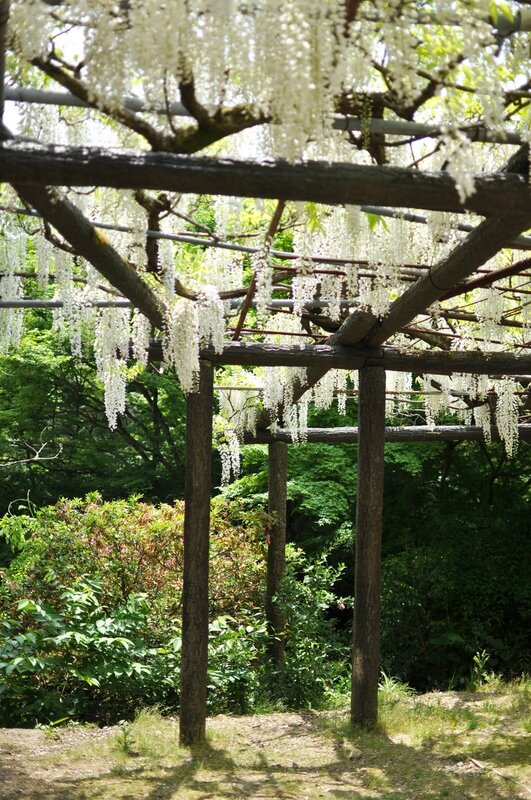 Aaaah, Mother Nature and her calendar...
25.04.14
How could I have spent 5 spring seasons in Tokyo without paying a visit to Nezu Shrine (Bunkyo-ku, Tokyo) when the tsutsuji (Japanese azaleas) are blossoming? It's just like... like... A herd of pink and white sheeps. Strawberry-vanilla bushes. A matress of colourful pillows. It's so pretty your eyes can't embrace fully the view.
Nezu Jinja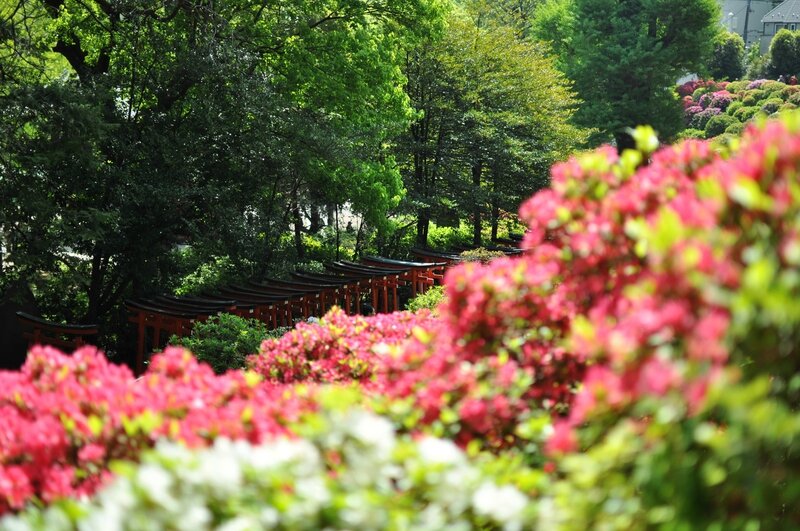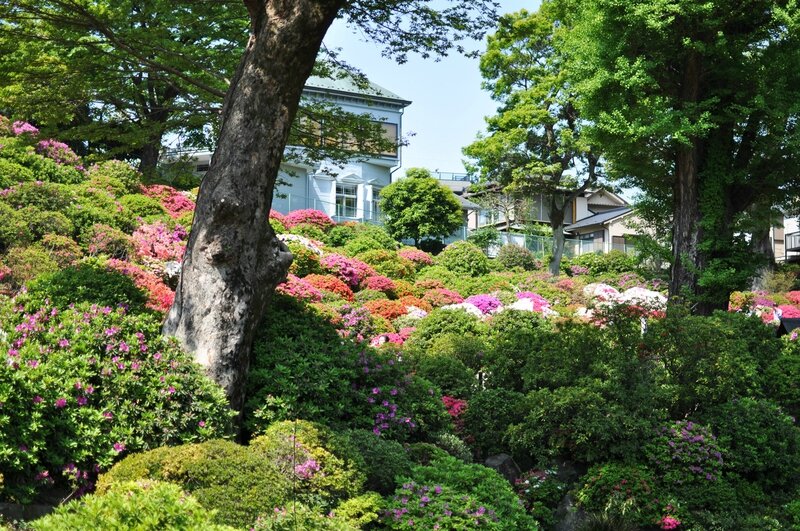 Tsutsuji blossom in Tokyo in April. This year they are a bit later than usual and the first time I went there to weeks ago, there were no flowers on the bushes. But I have been allowed to keep my entry ticket and to come back anytime until mid-May to enjoy the view. Actually, I still have this ticket so I could go again. And I would, if it was on my way. Its is so sweet to stand here, surrounded by so many flowers.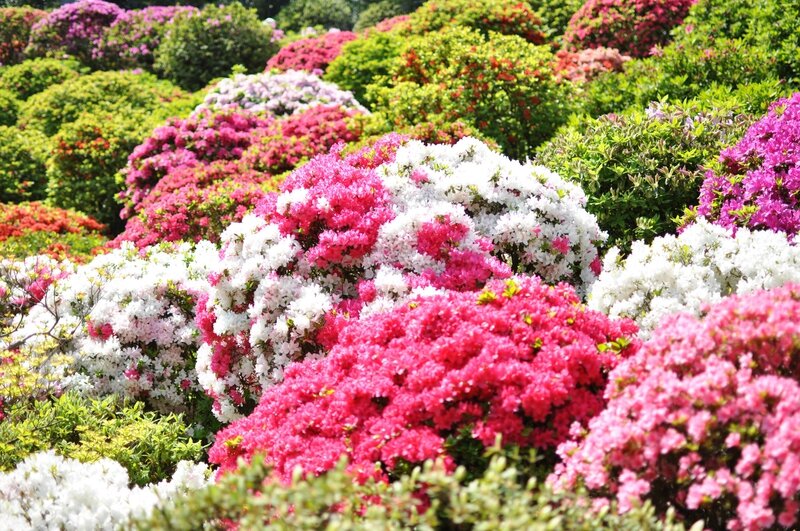 You could almost eat it...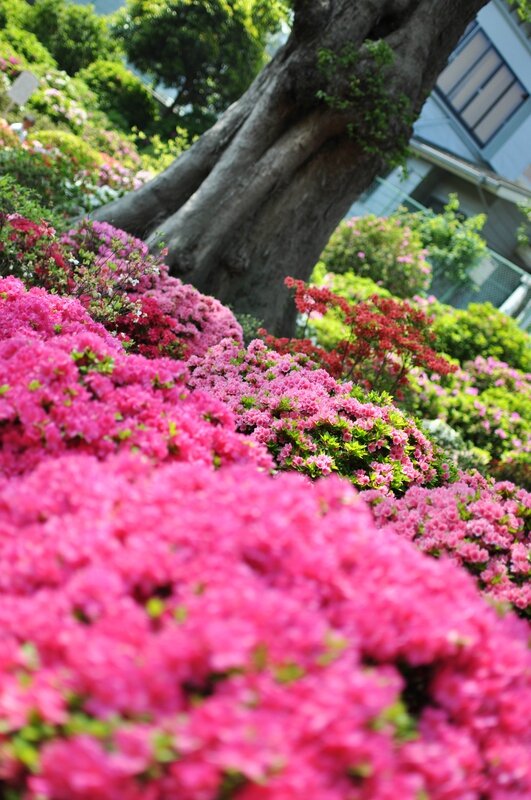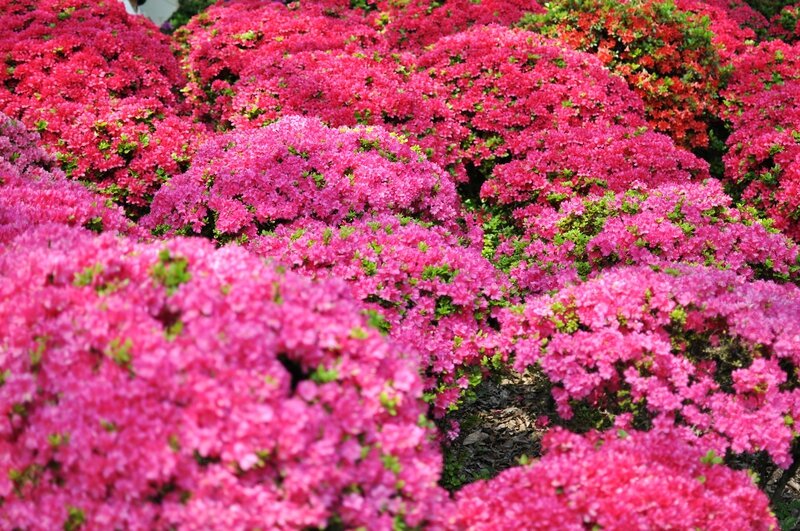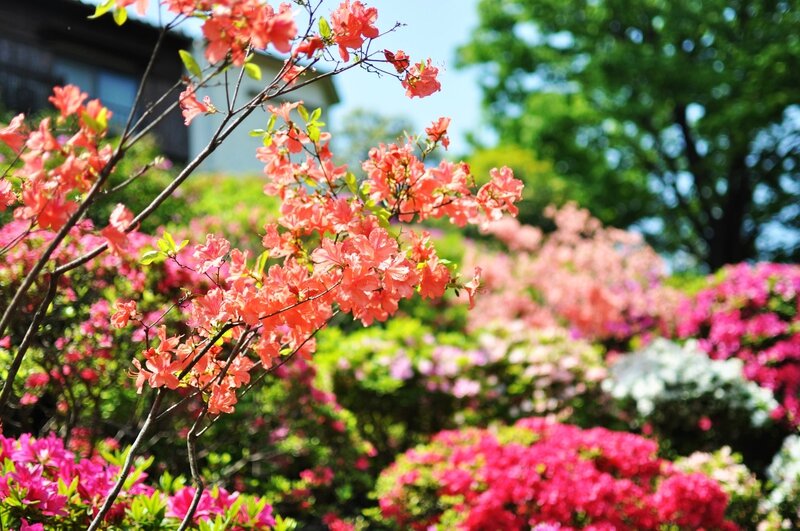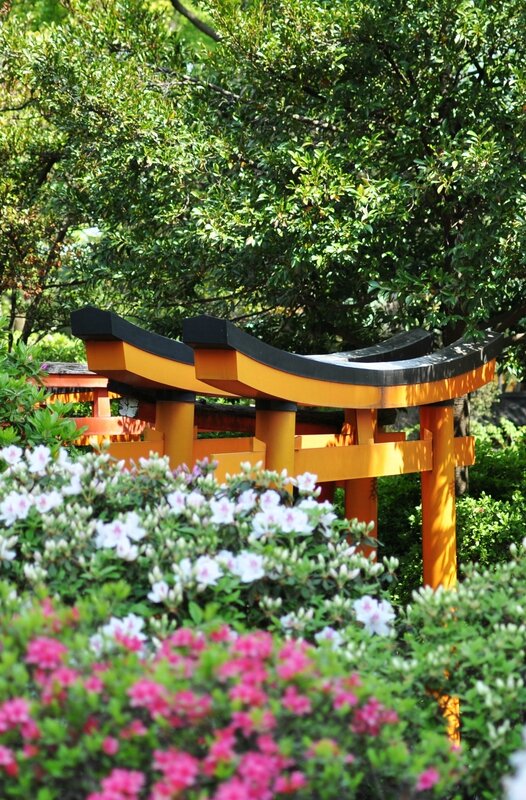 Strong sunlight, small pupils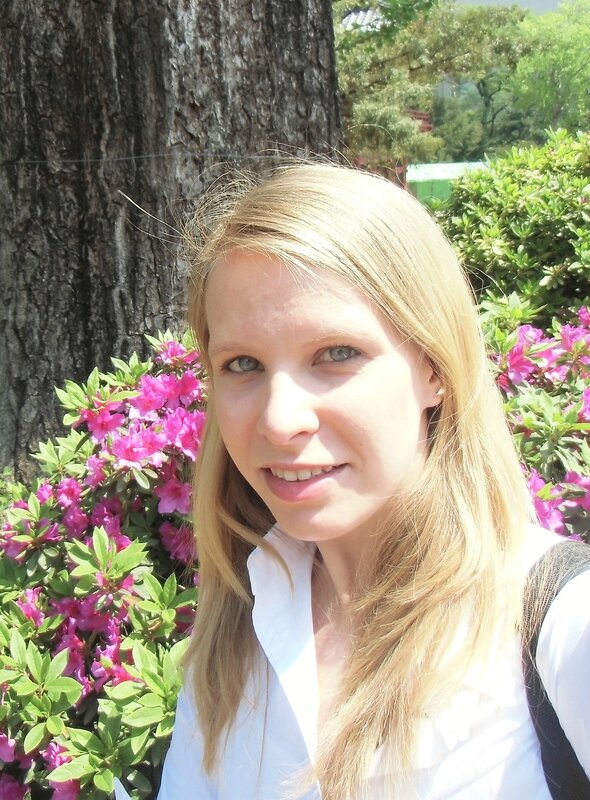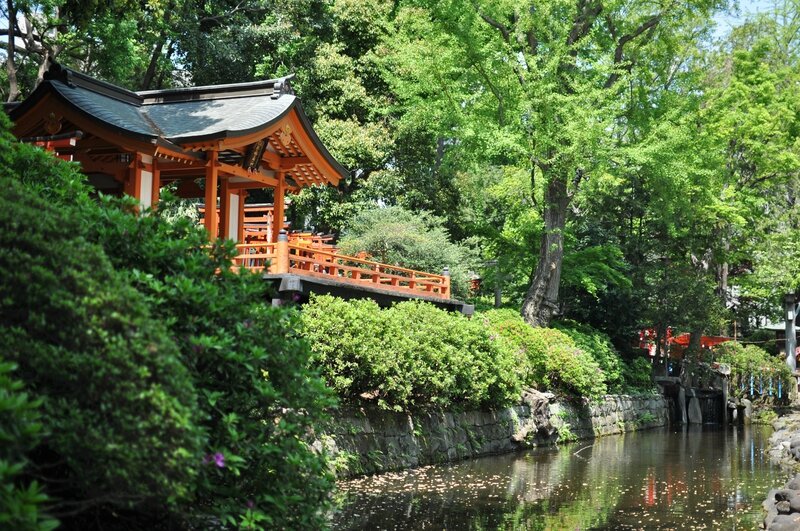 May I find again many unknown places in Tokyo!
19.04.14
All things must end: this is the yearly lesson of the sakura. Life is as short as beautiful. How can something be so full of life and full of death in the same time?... I will never get used to the sakura "swan song". Every time it moves in my heart. Every time if gives me a greater hunger for life.
Hamarikyu Park, Tokyo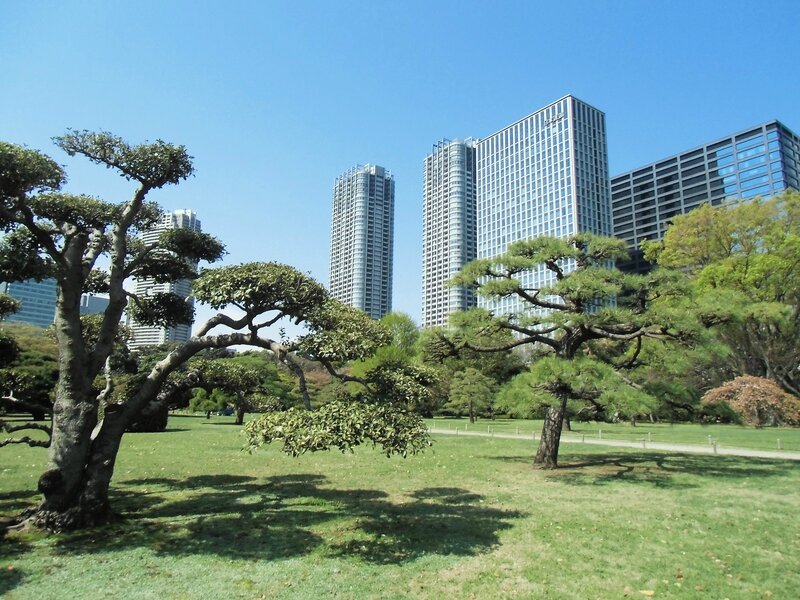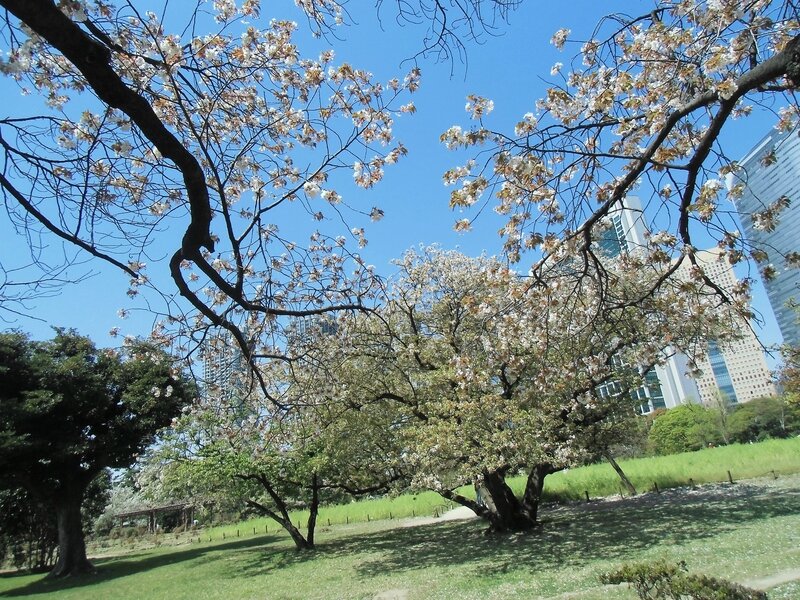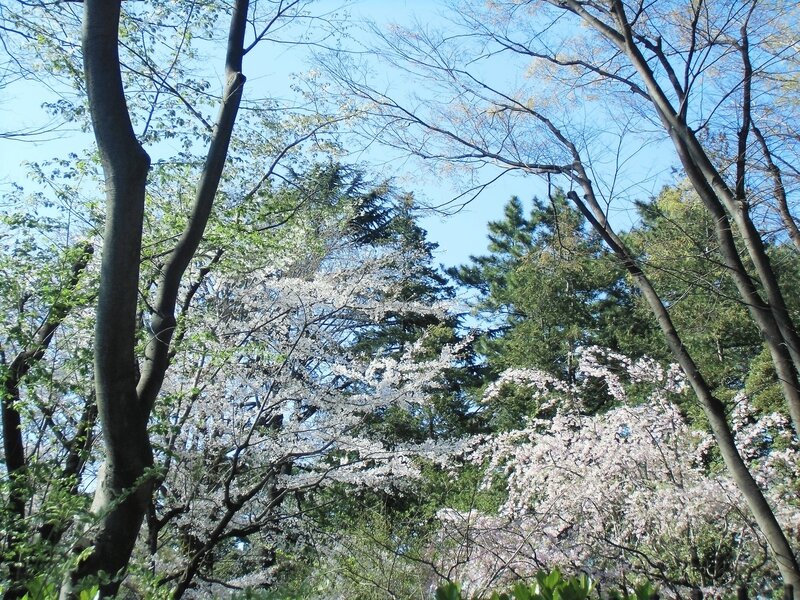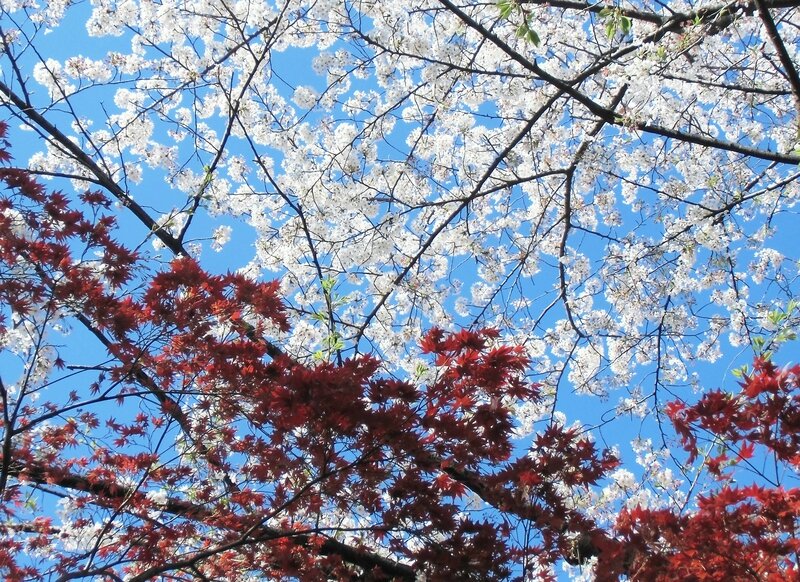 The Japanese colors floating on the blue sky. Pure delight.