13.09.16
Pure shores and transparent waters, only three hours from Tokyo by speed boat... Welcome to Shikinejima! So beautiful and clean... The perfect week-end spot!
Blue, blue and blue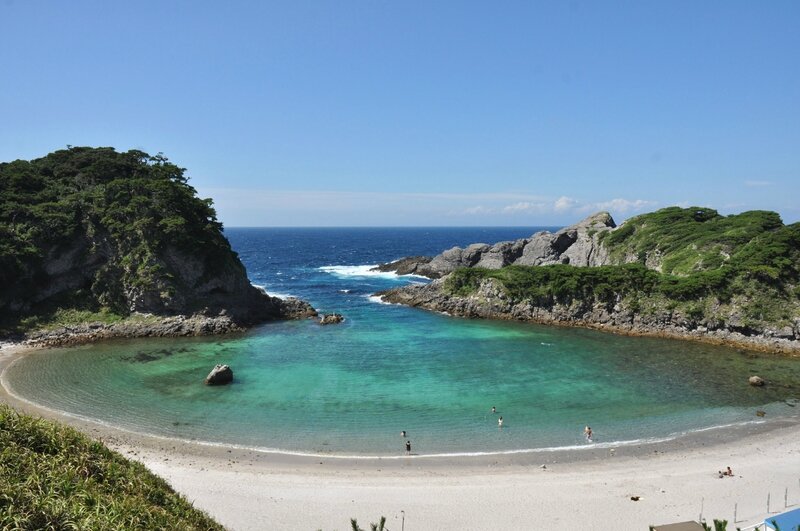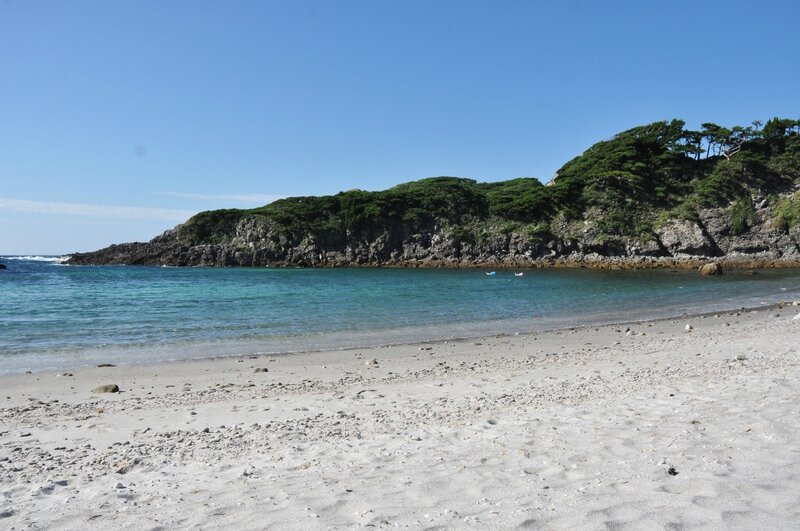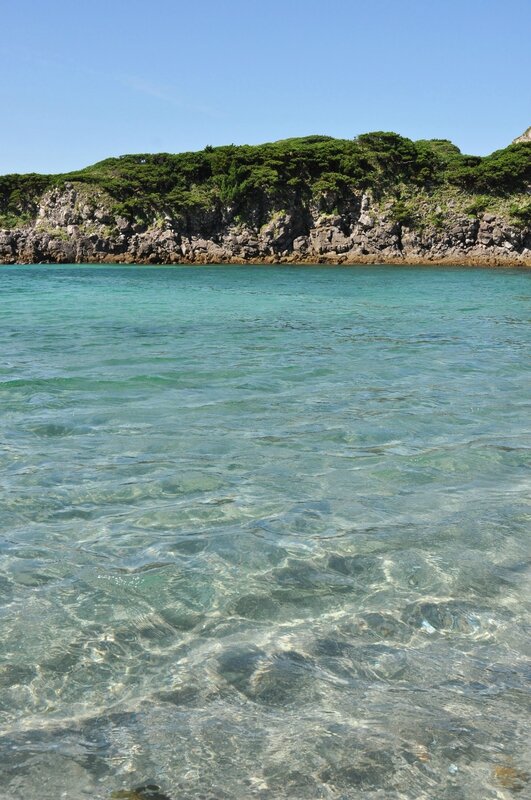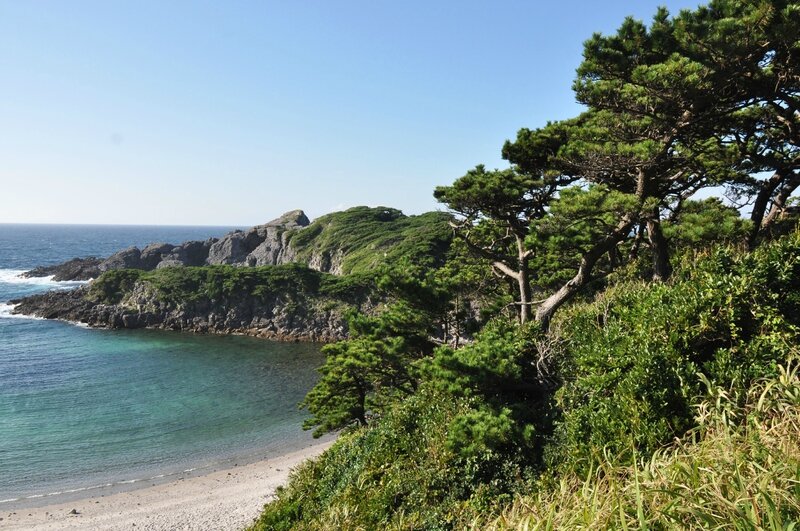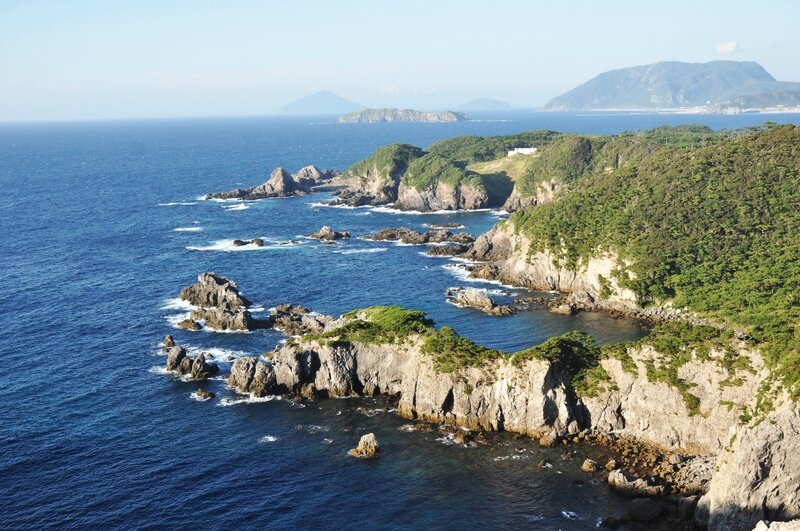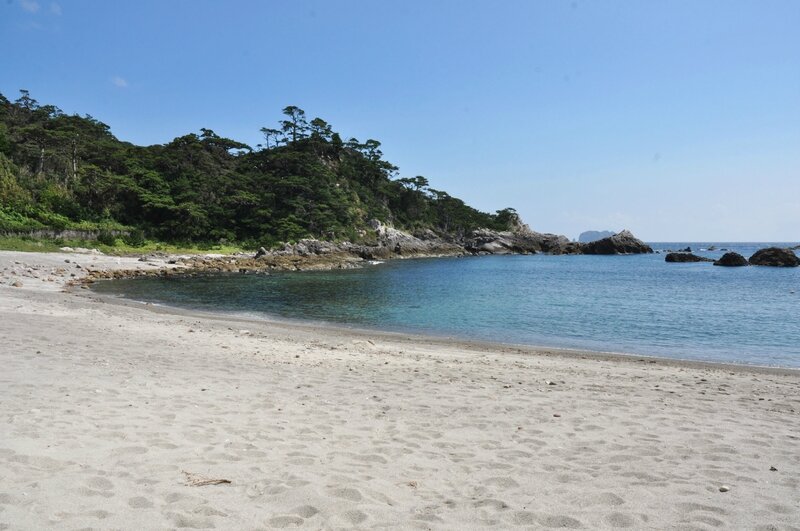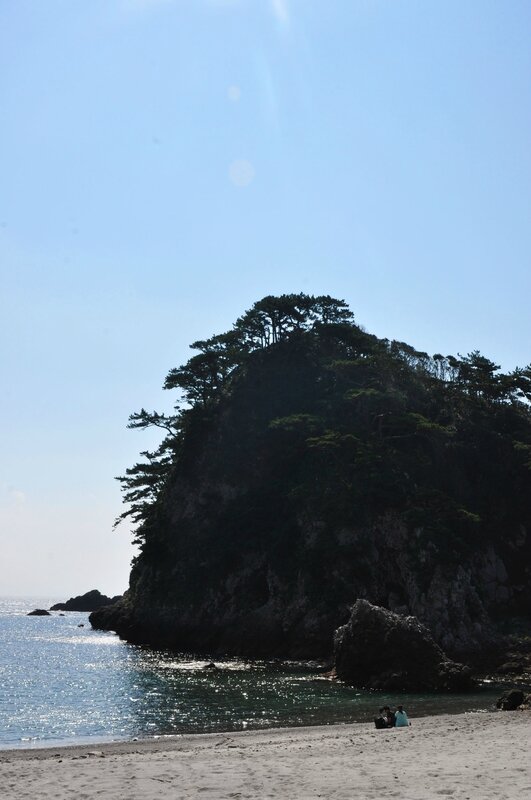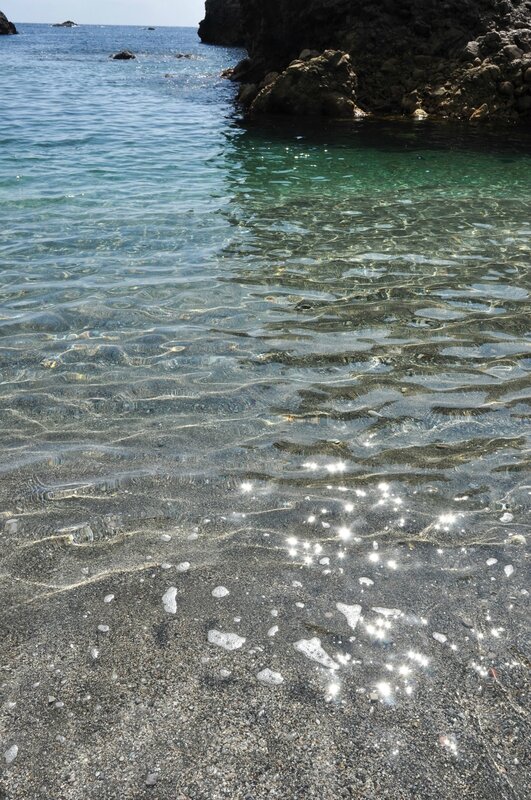 Open-air onsen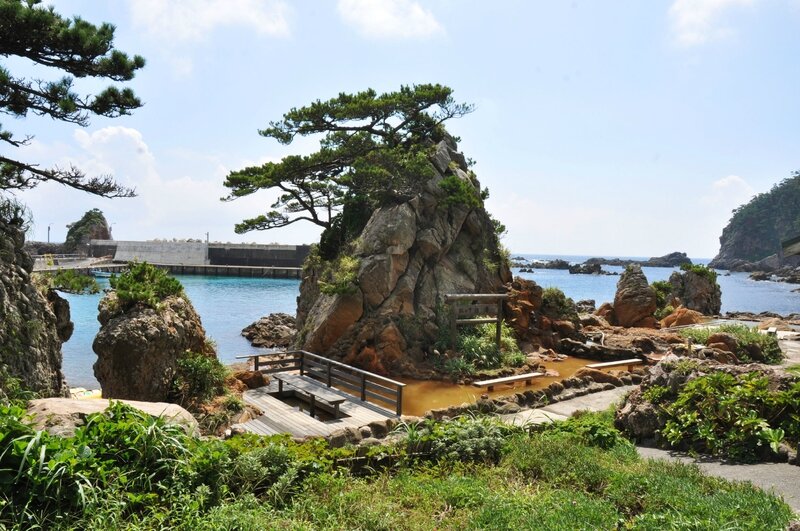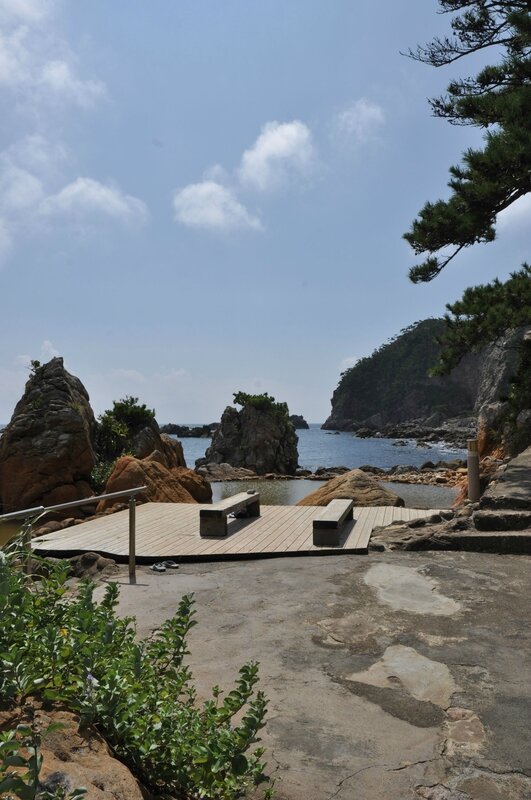 16.05.15
There is nothing like Japanese gardens to make you worship the beauty of nature. "You know, it is a beautiful Japanese dream" said Vincent van Gogh to his brother, talking about his project of painting purple irises. At Nezu Museum, irises are blooming, and it is indeed a beautiful Japanese dream.
Study in Green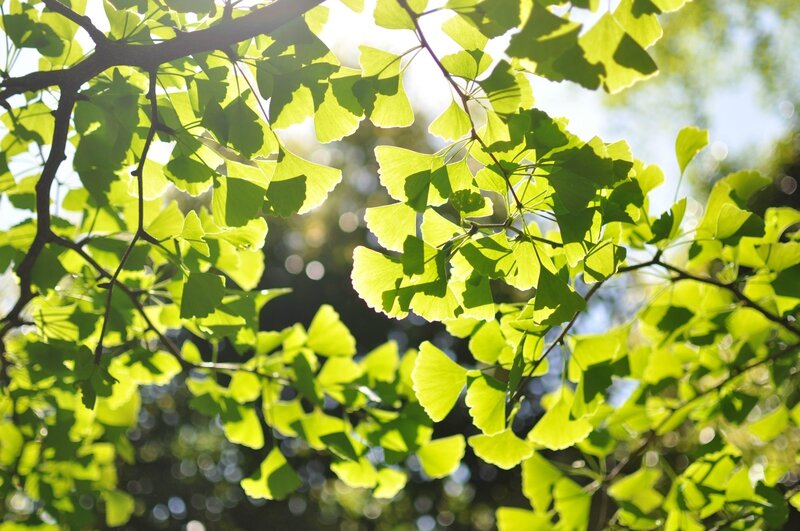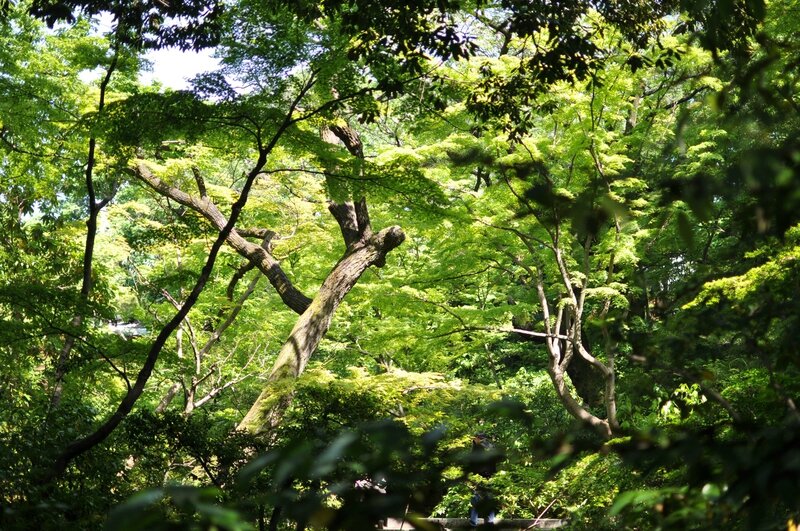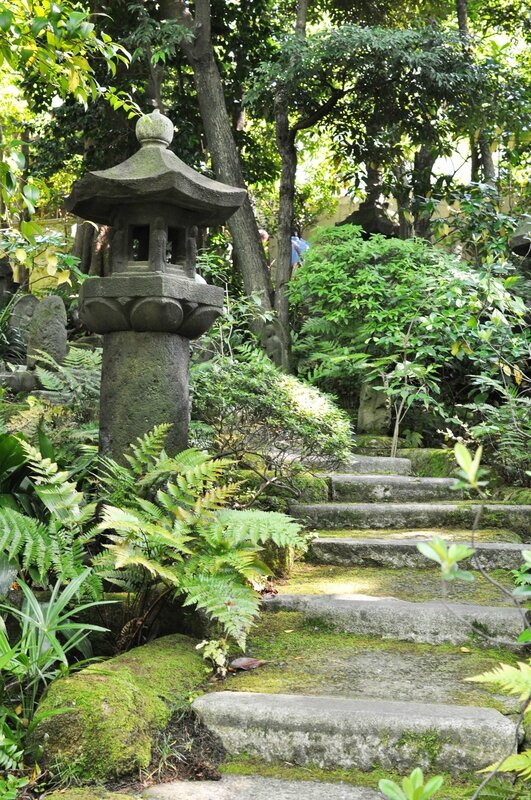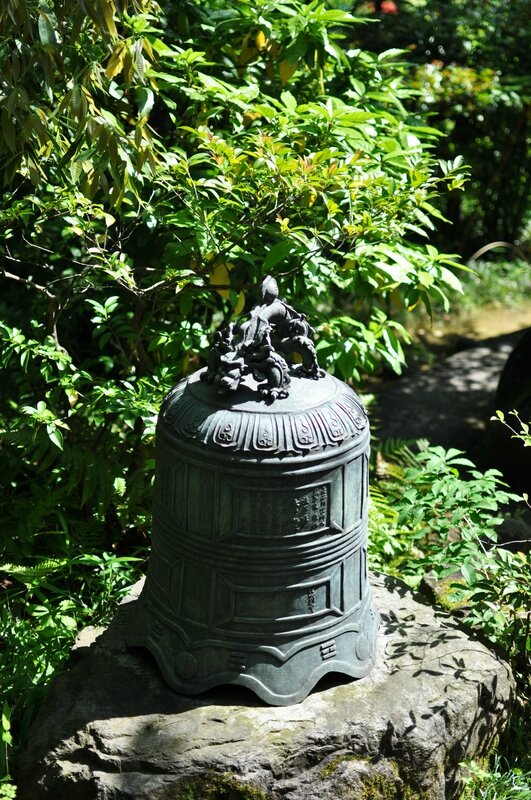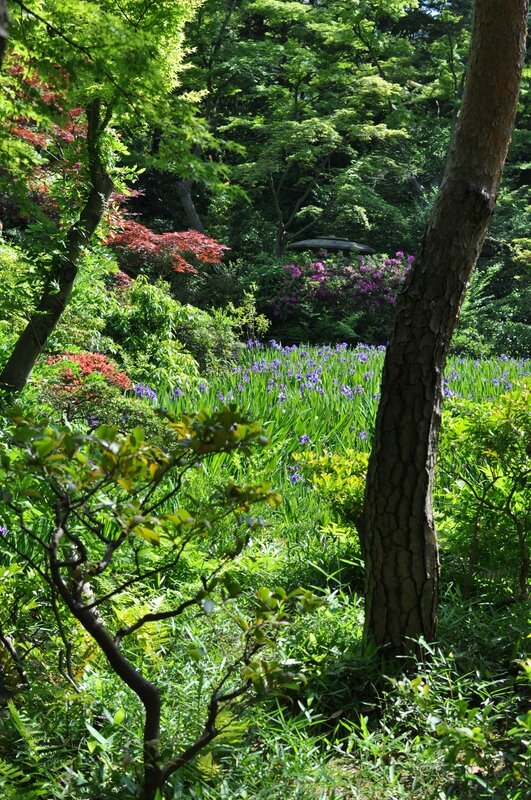 06.05.15
Welcome to Nezu jinja, a peaceful shrine located in Bunkyo-ku, Tokyo - peaceful except when azaleas are blossoming !
Like Nezu, many shrines in Japan are dedicated to Inari, a deity of harvest and prosperity. In most of them, you will find stone foxes dressed in red, for the fox sometimes embodies Inari, or serves as his messenger. And also corridors of red torii. They say that walking under the torii, you enter the kingdom of spirits... Make sure that you don't get lost on the other side !
Follow the red road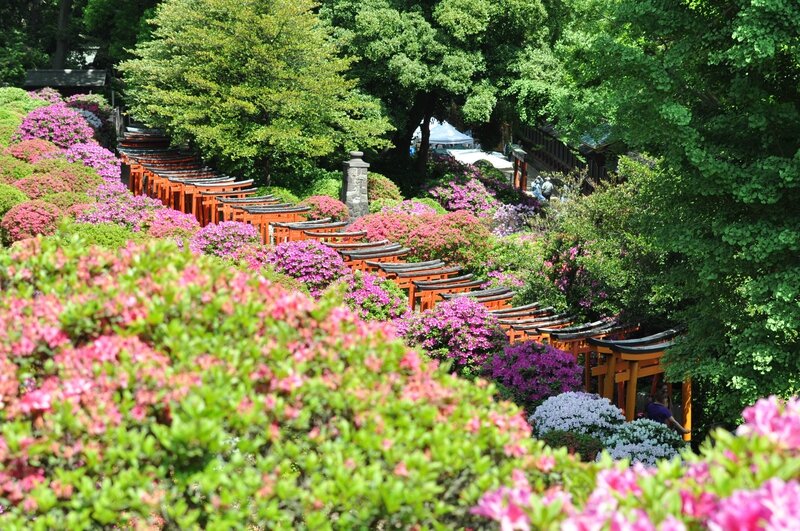 ... to a land of blossoming azaleas.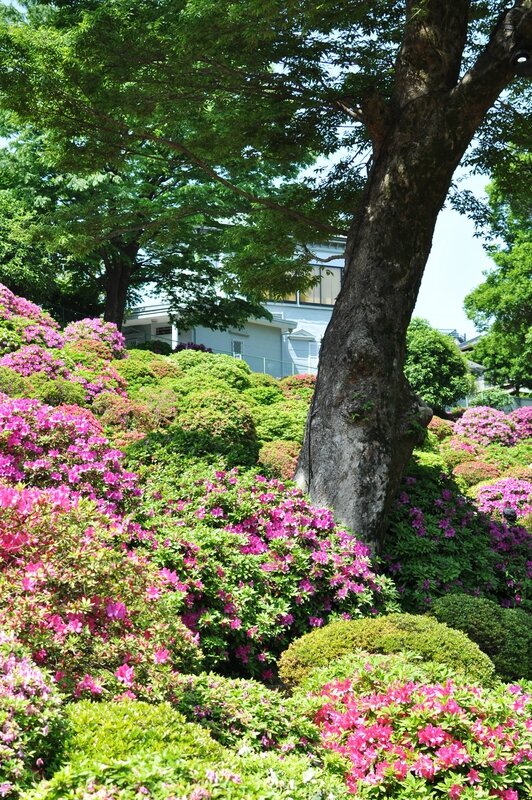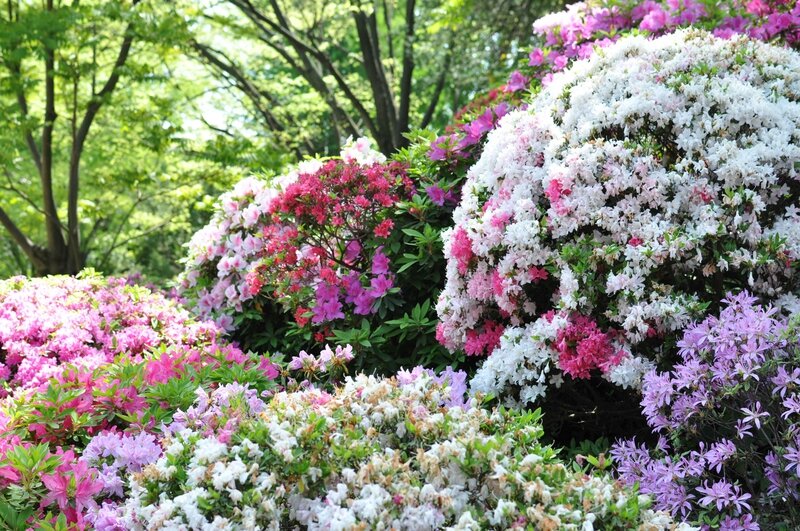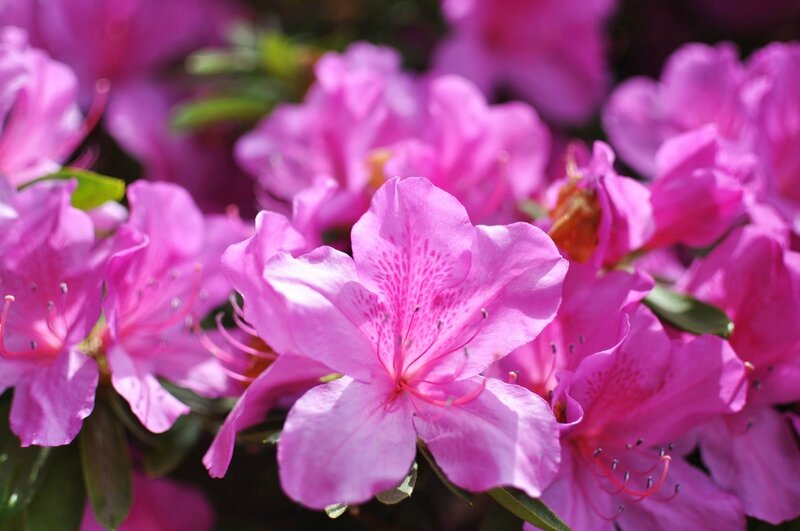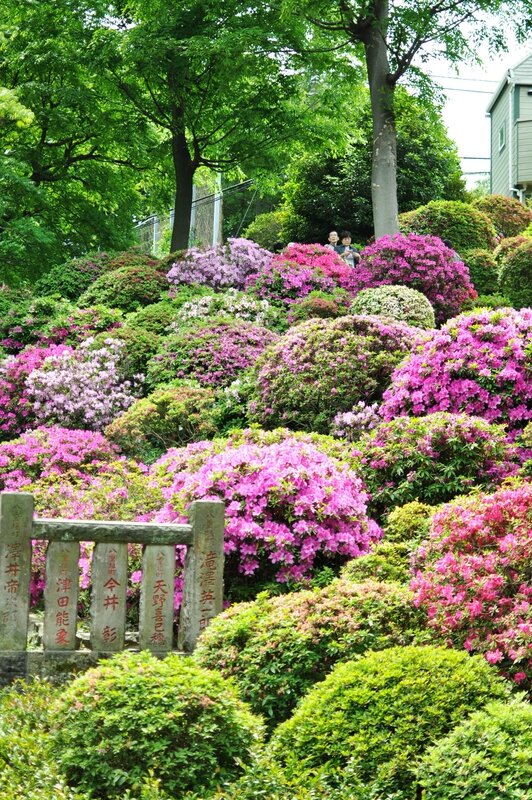 Inari's messenger - or maybe Inari himself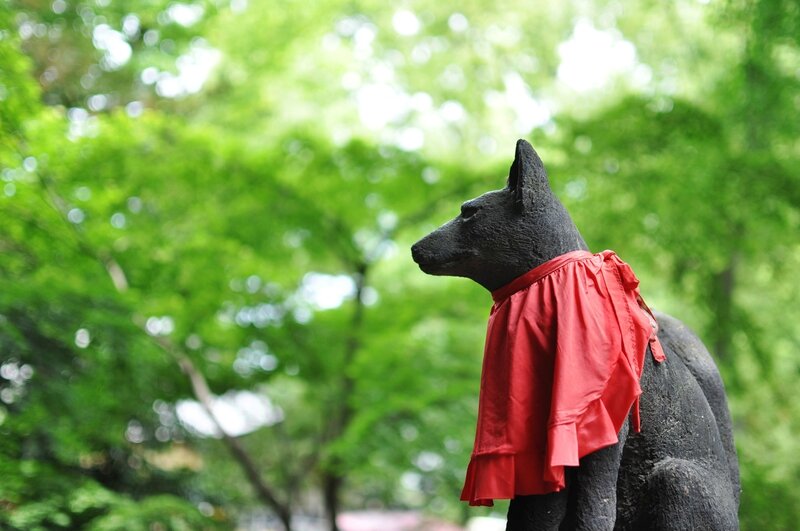 Beauty calling for beauty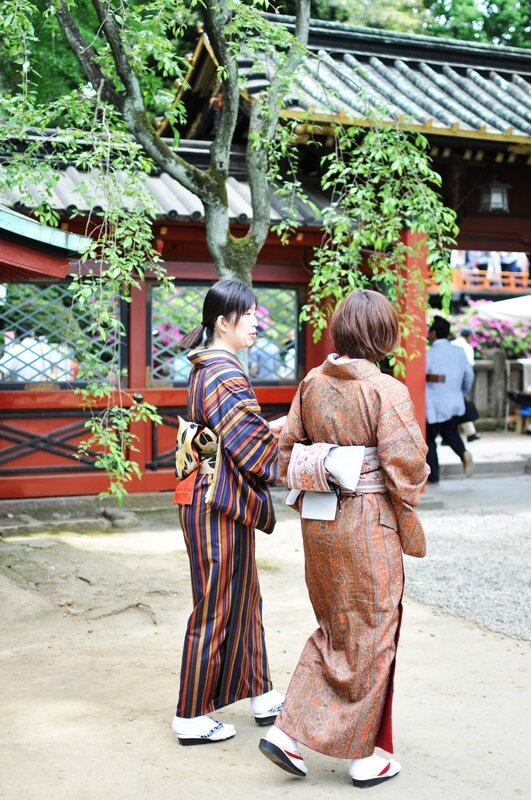 06.03.15
Every year, before the sakura decadence, elegant plum tree flowers blossom at every street corner in various shades of pink. You even don't need to go to the park, for the plum trees are everywhere in private gardens and small local yards. Let me introduce my sweet neighbours in Takaido Higashi area.
Spring early birds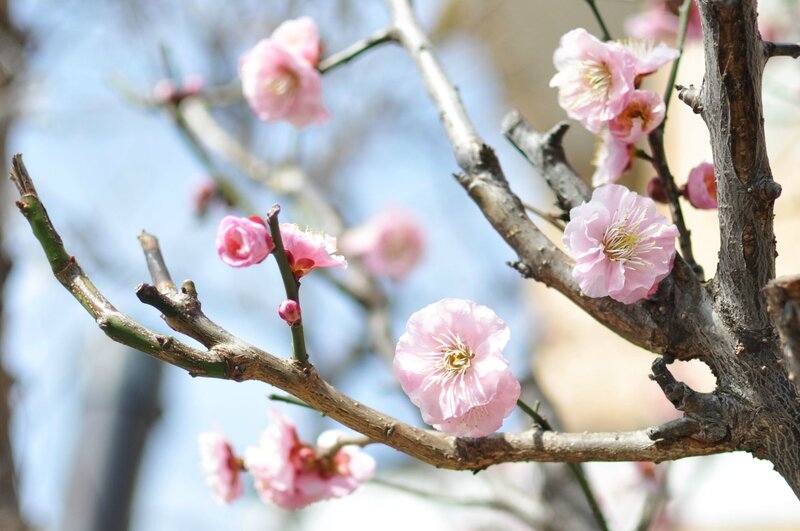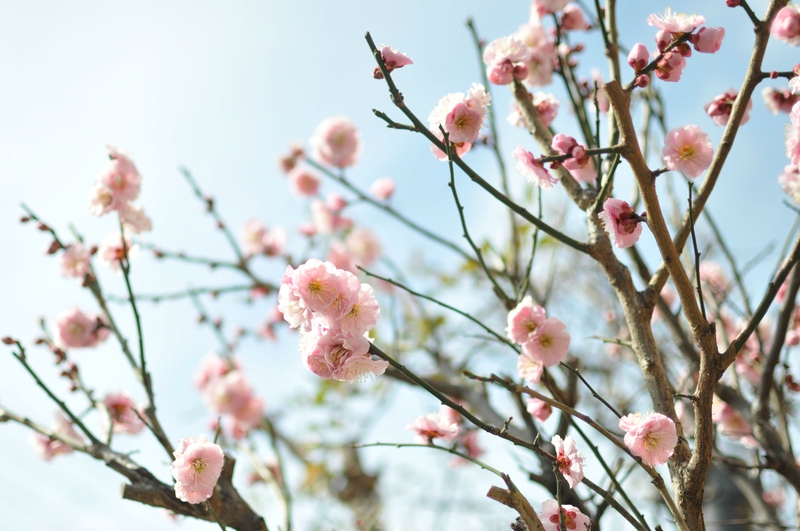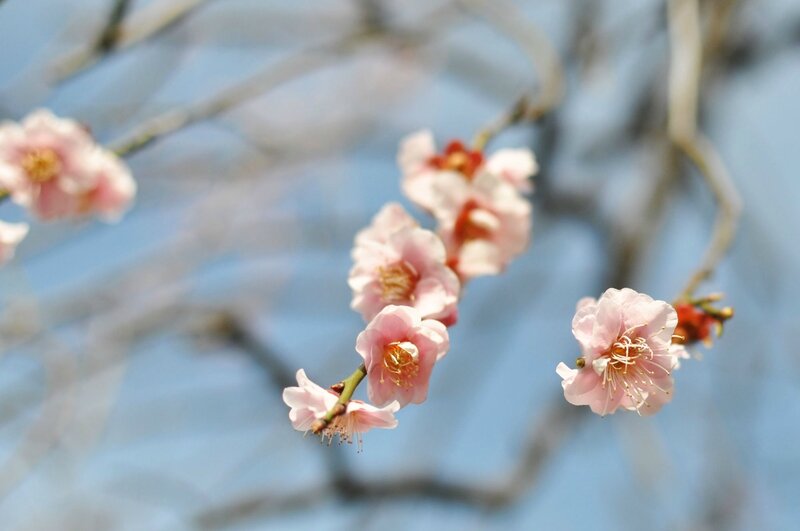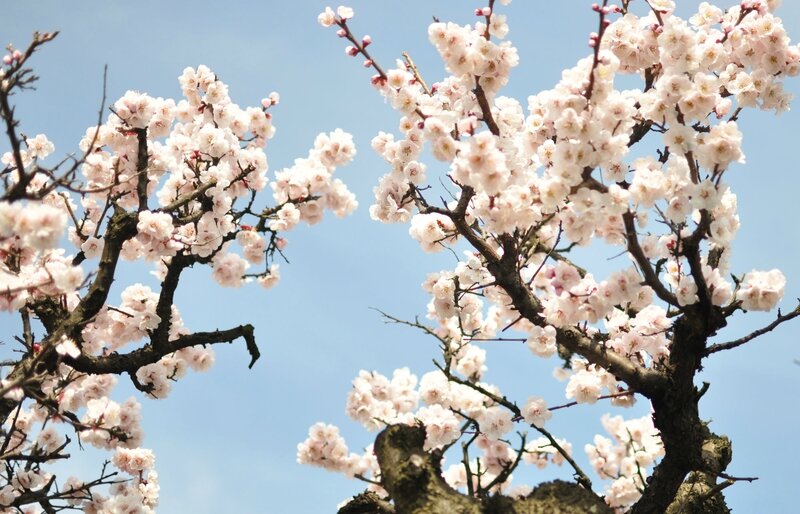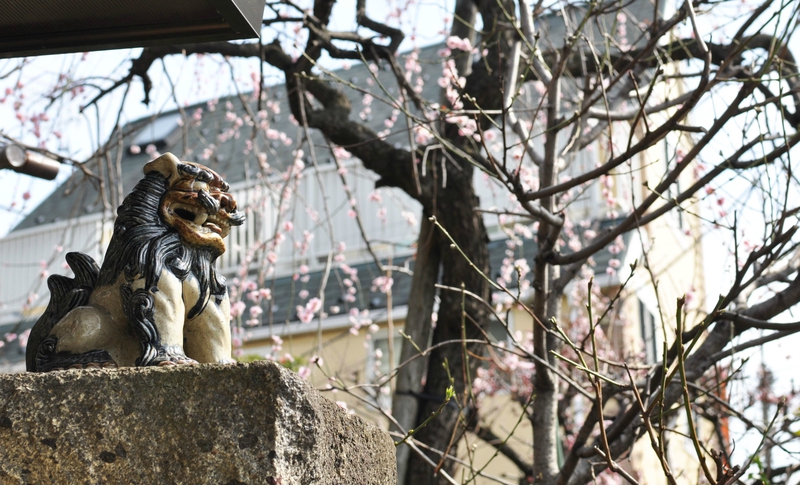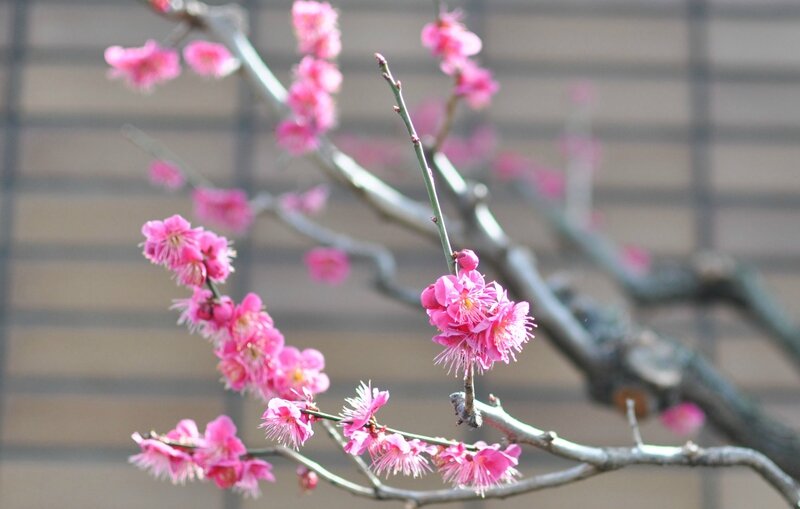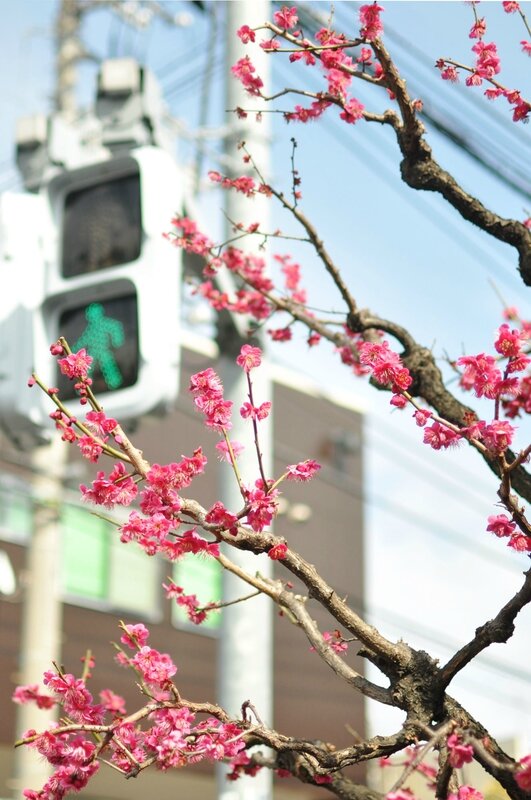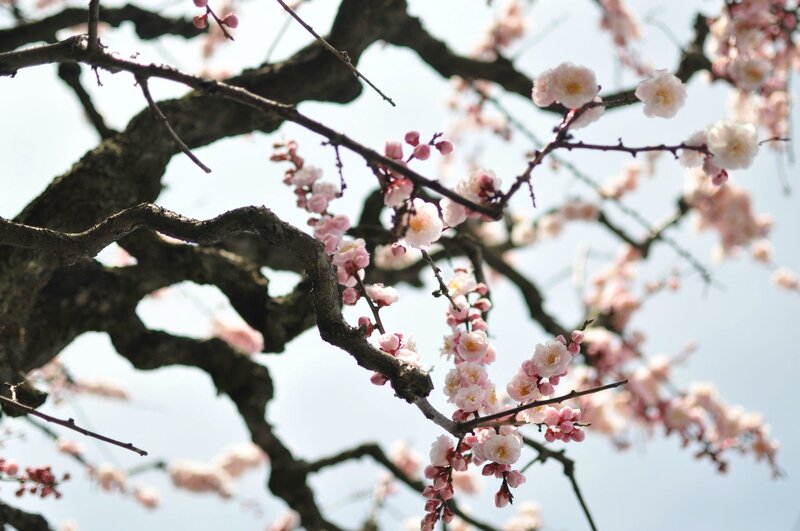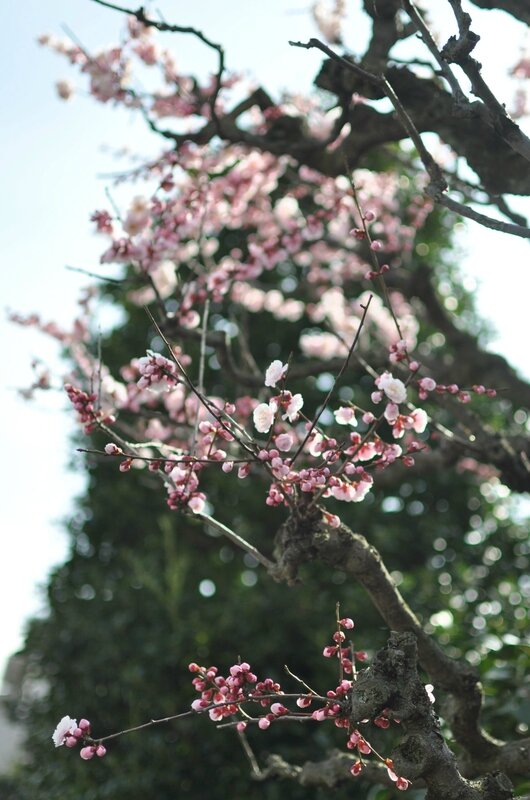 06.10.14
Sometimes typhoon strikes Tokyo and all you can do is staying at home, or trying to make your way to the Museum. This one, located in Odaiba, is the "Trick Art Meikyukan", dedicated to visual illusion in general and trompe l'oeil in particular. The point is to play with the background to get the more realistic picture - and it's not so easy, actually, but very funny.
Big kid playing in the Edo village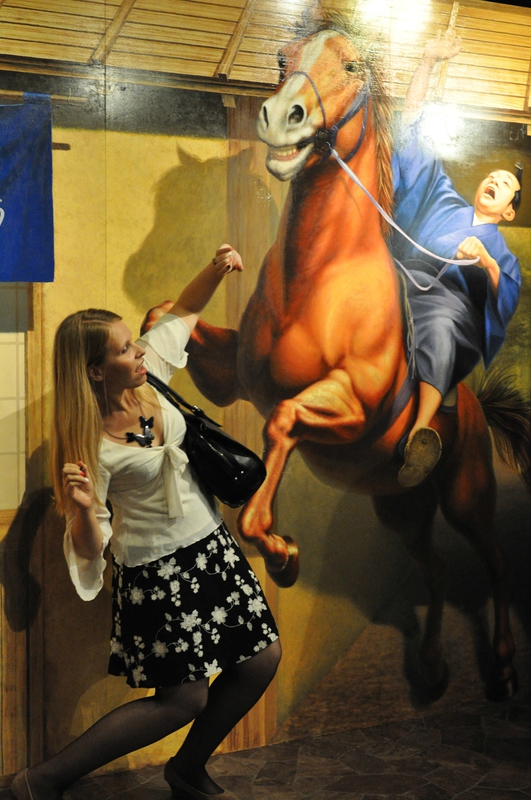 Ninja attack !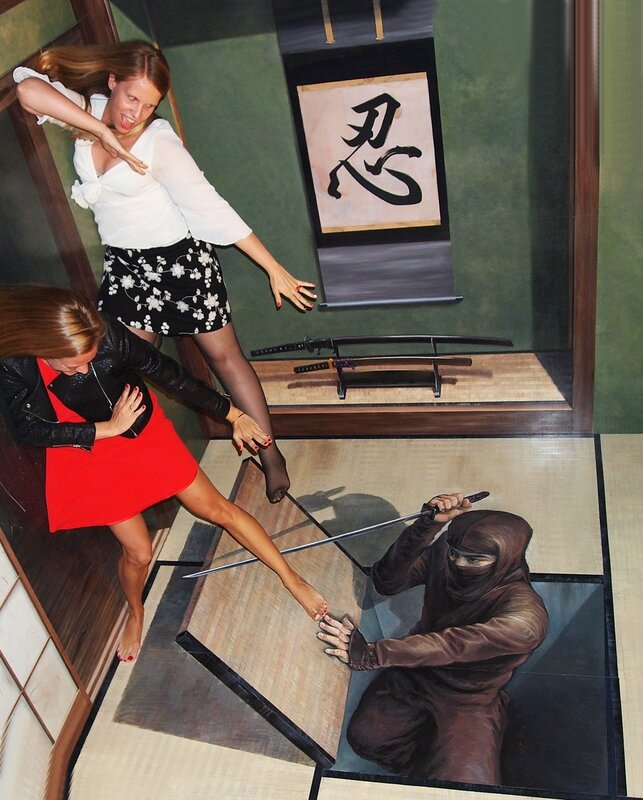 Japanese ghost stories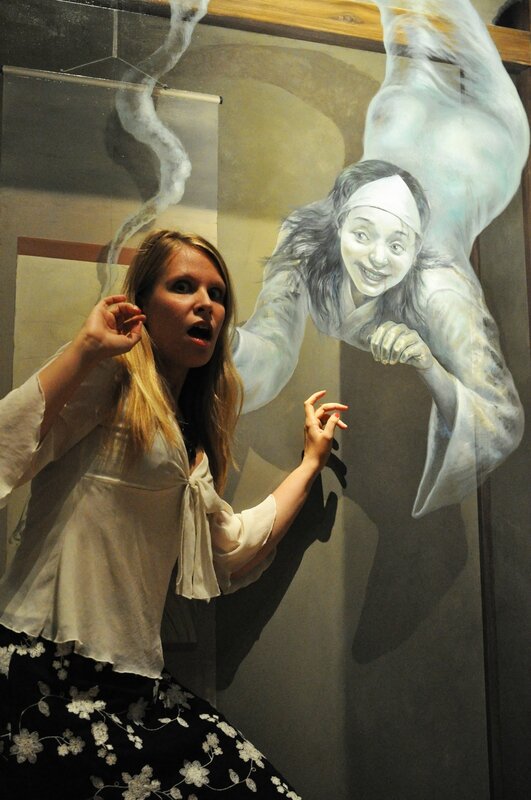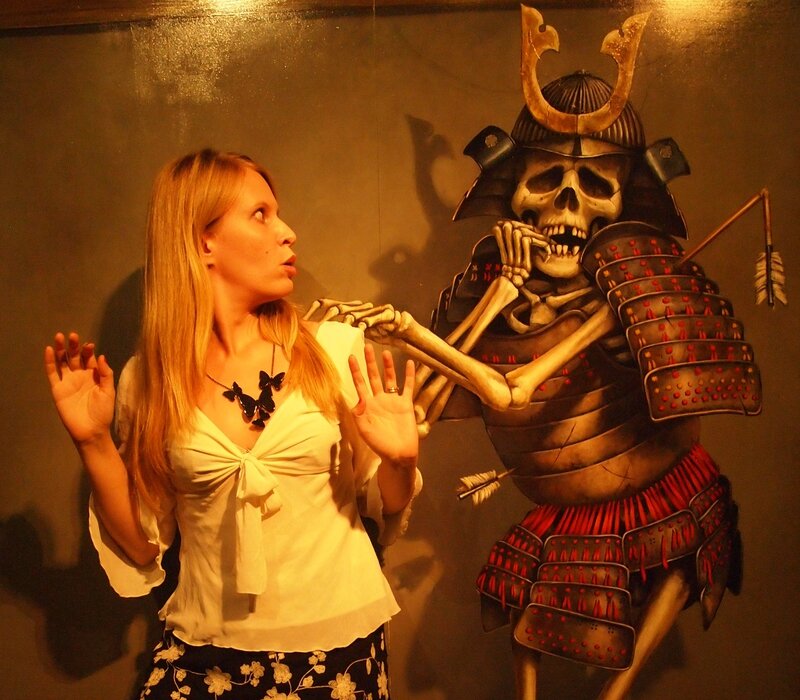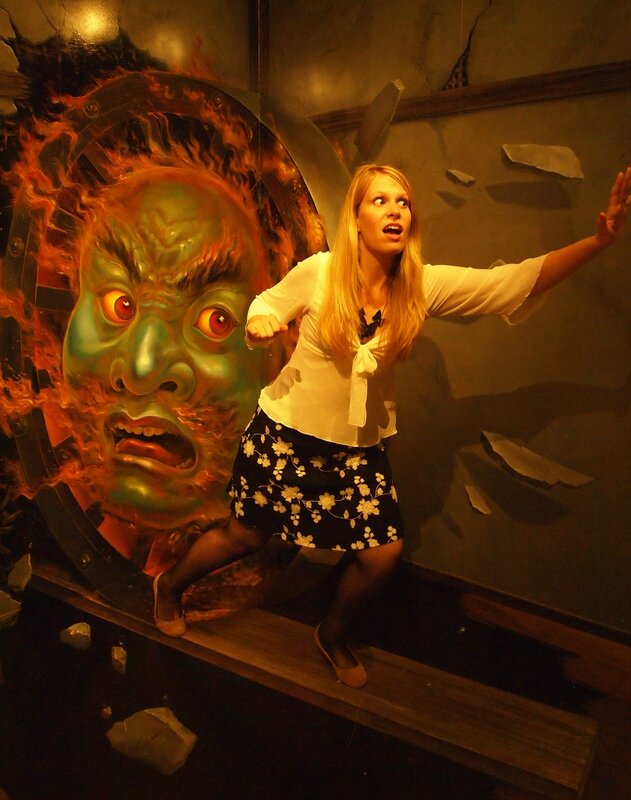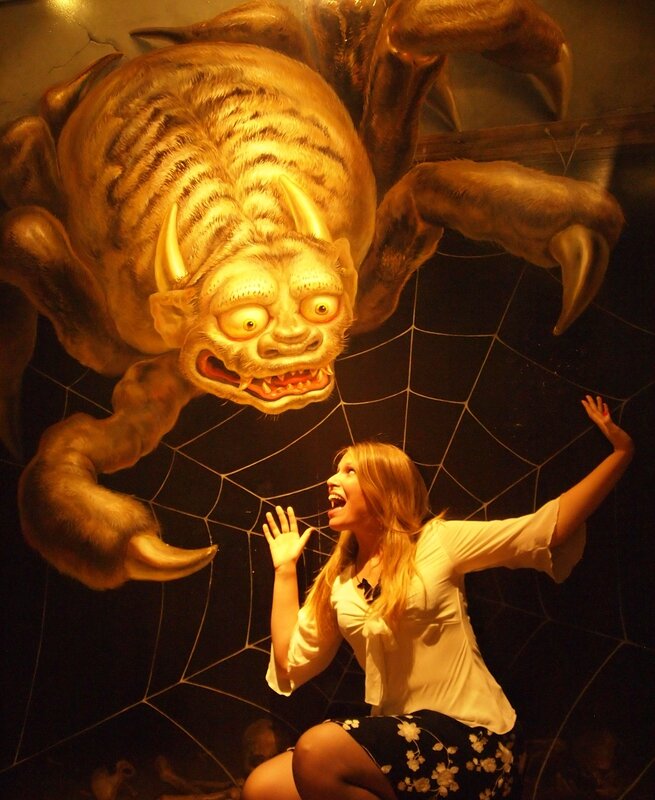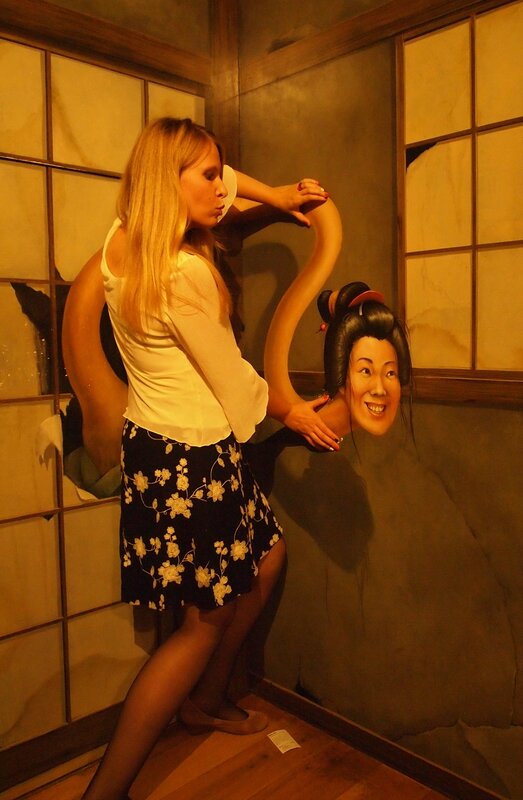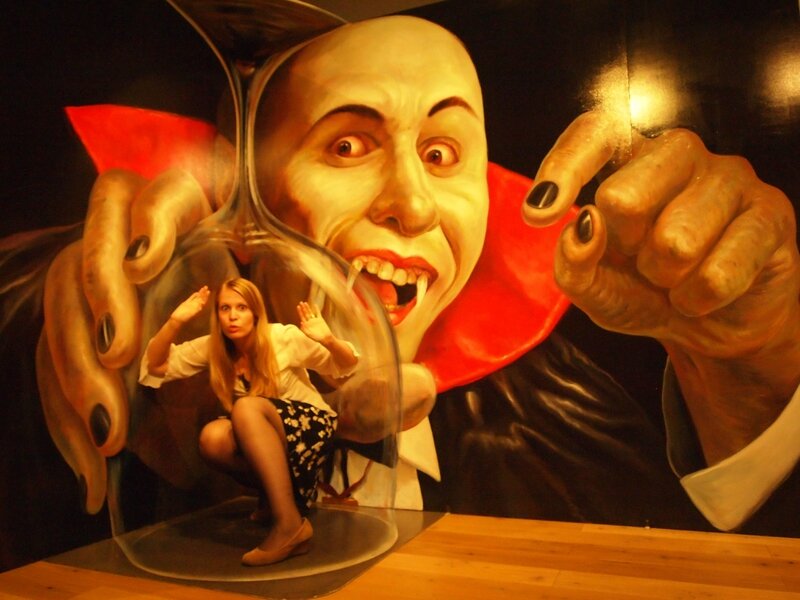 Jaws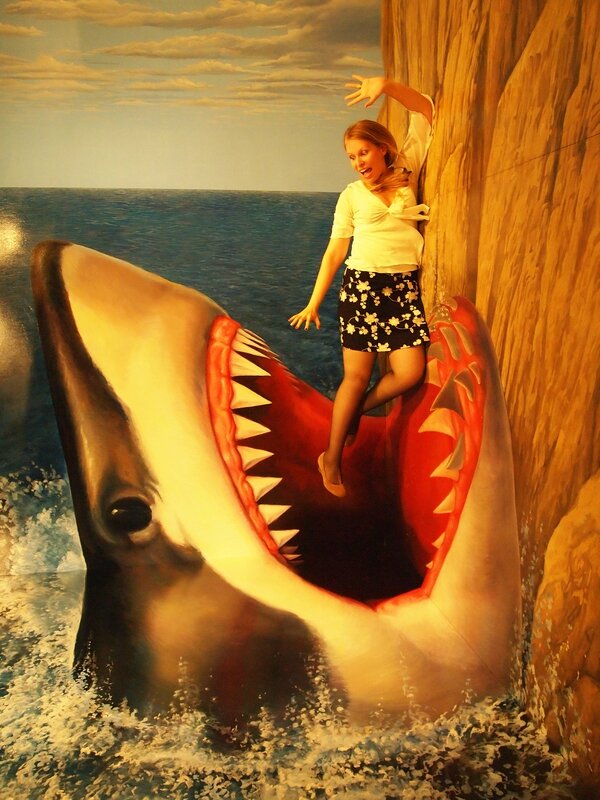 Jumanji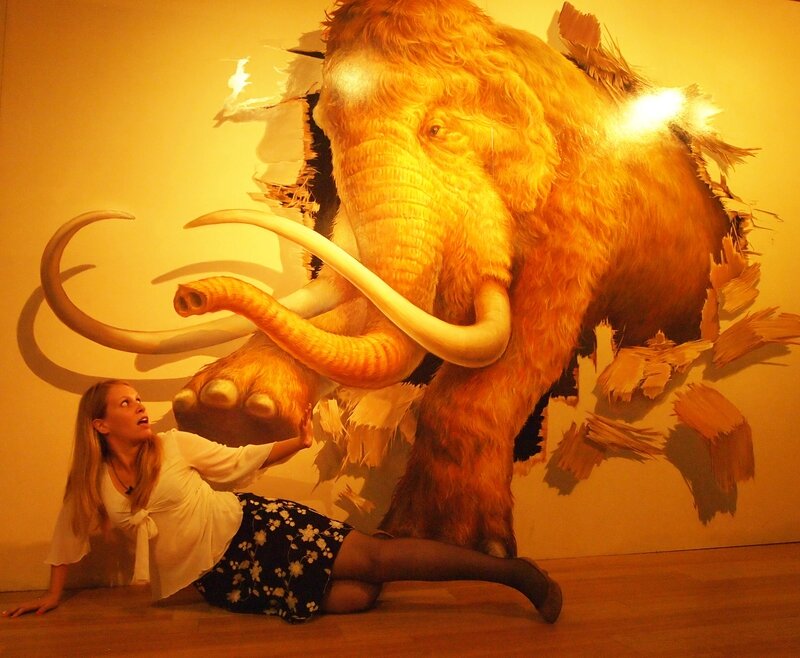 King-kong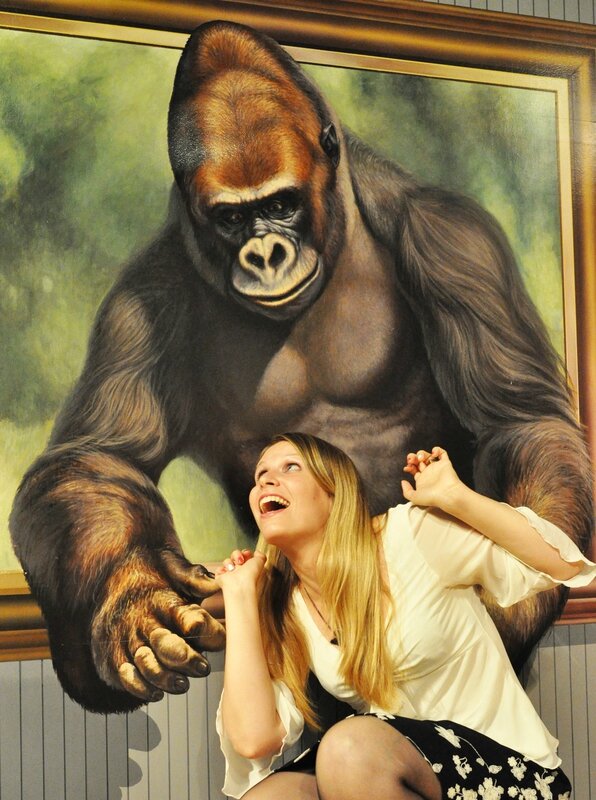 And finally, more friendly animals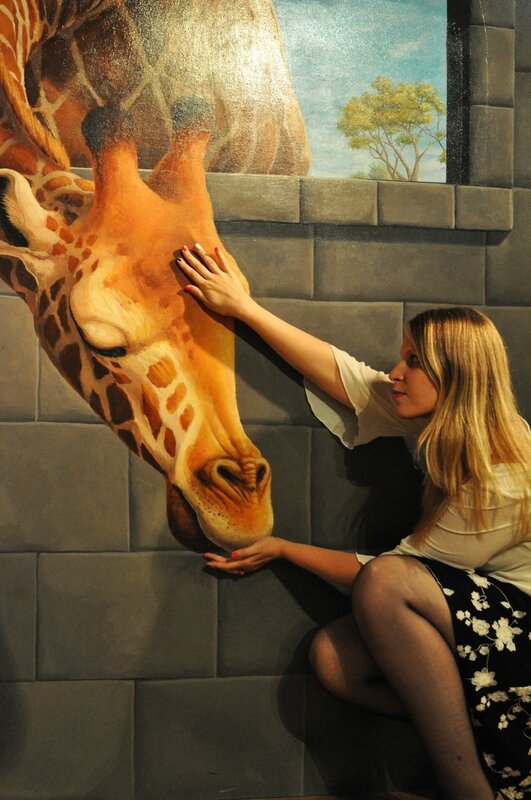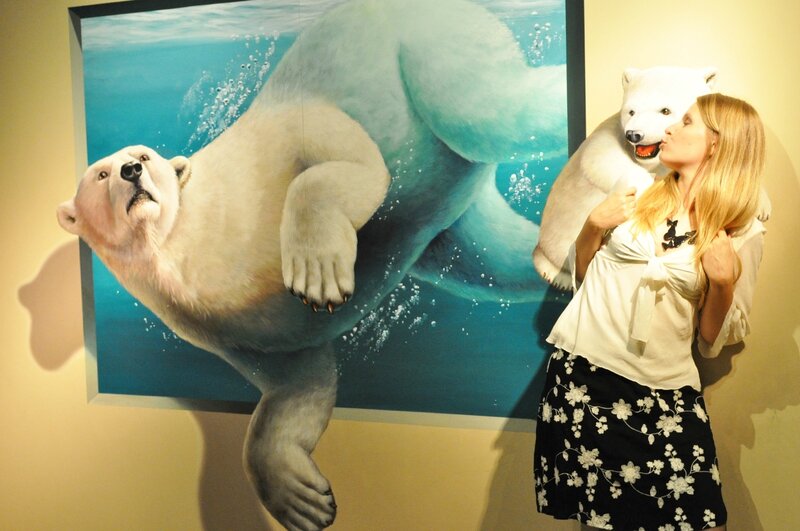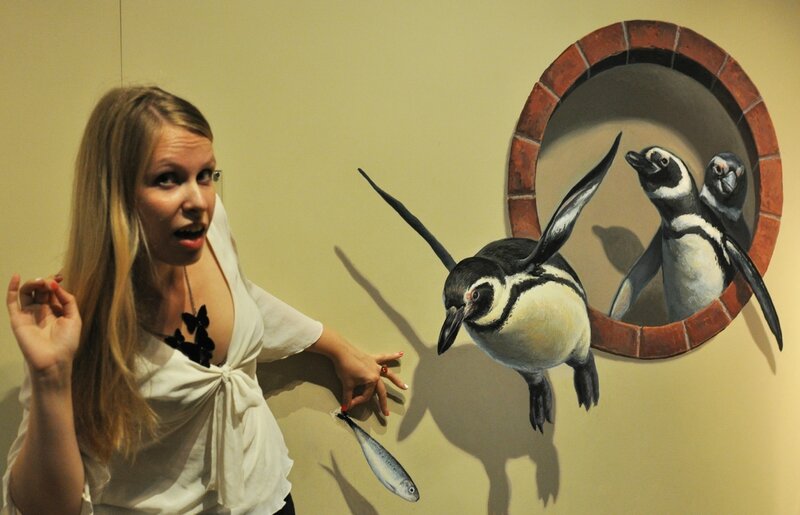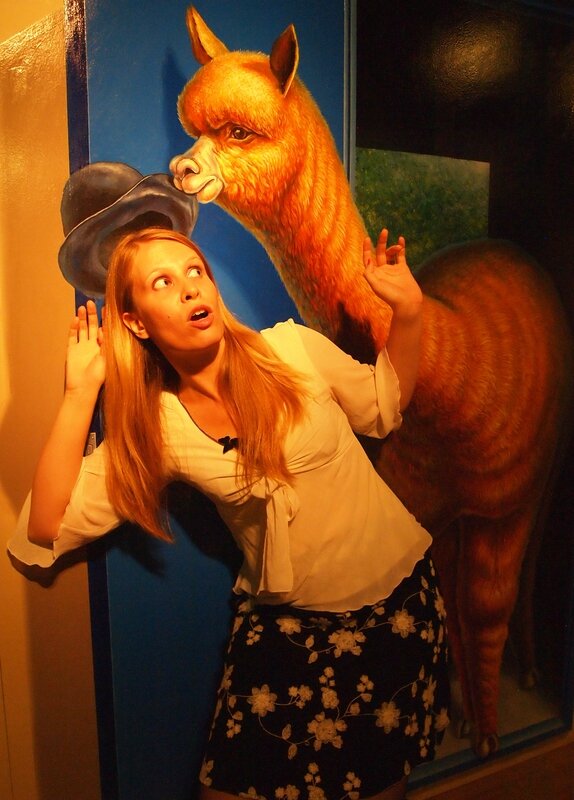 There's no age to have fun with trick art!
04.10.14
It's not the first time, and it won't be the last. DisneySea Tokyo is the "mature", "elegant" and "romantic" twin park of DisneyLand Tokyo (according to Japanese criteria). Difficult for me to agree with the "mature" atmosphere when Mickey Mouse and Donald Duck are dancing around me, but anyway. Compared to DisneyLand Paris, DisneySea Tokyo is definitely more beautifully decorated, with a steampunk flavor in the volcano area and a very pretty seafront. Two rides are named after Jules Verne ("Journey to the Center of the Earth" and "Twenty thousand feet under the Sea"), the Little Mermaid cave is wonderful beyond words and the Da Vinci area, with its astrology tower and giant pendulum, is fascinating. So Mickey Mouse apart, I just love DisneySea.
Another beautiful day in Tokyo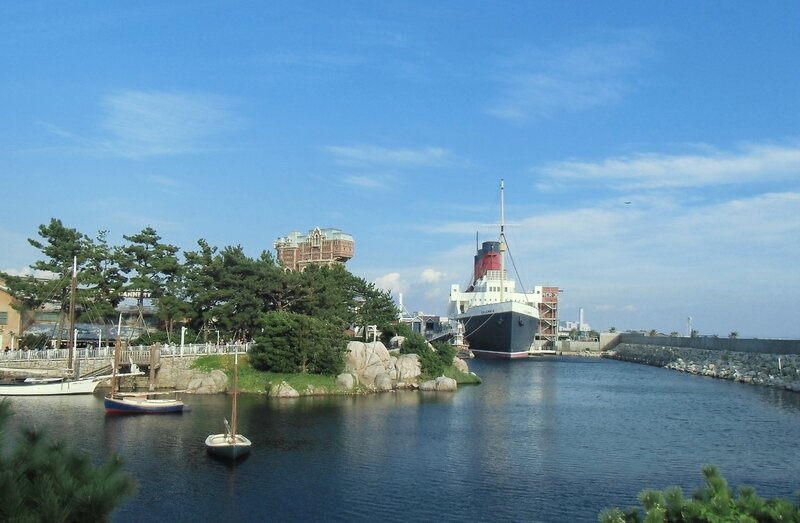 Welcome to Agrabah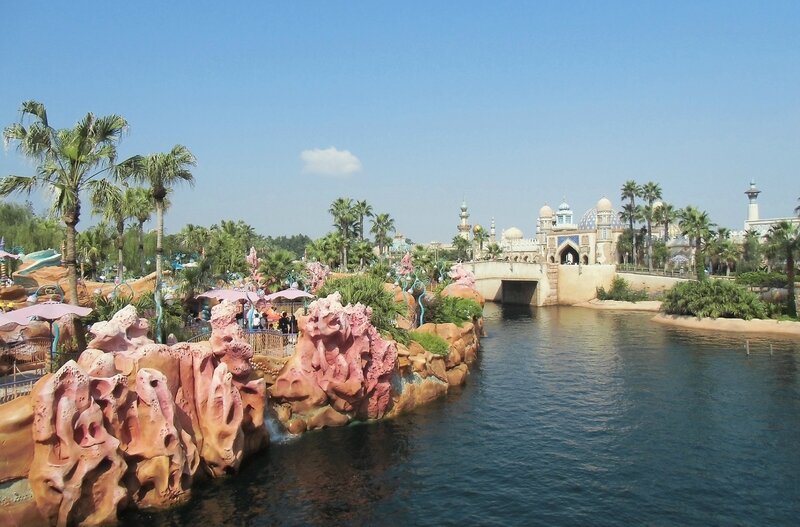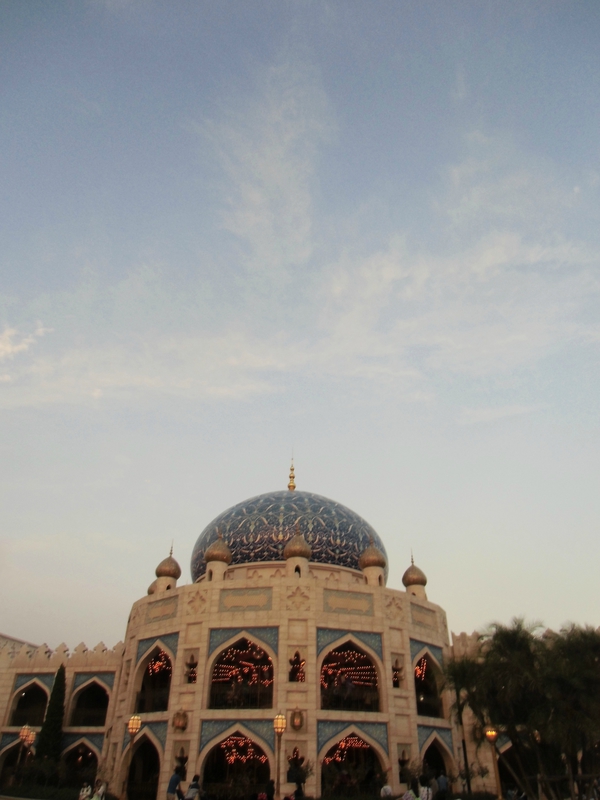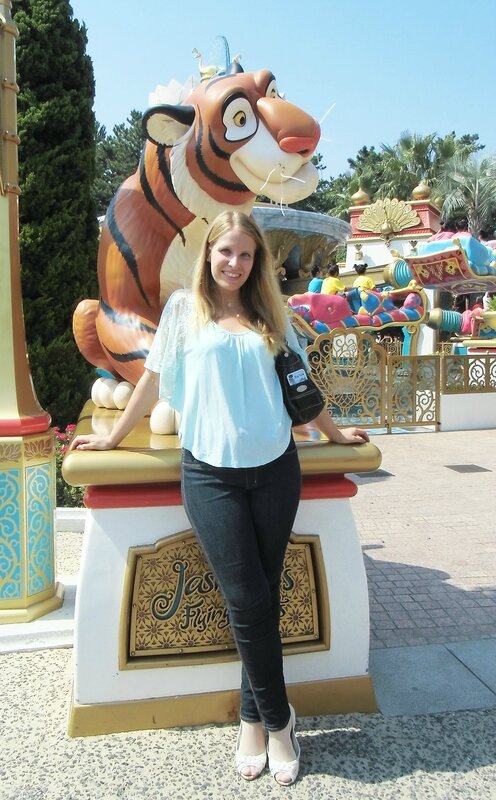 Little Mermaid's castle under the sea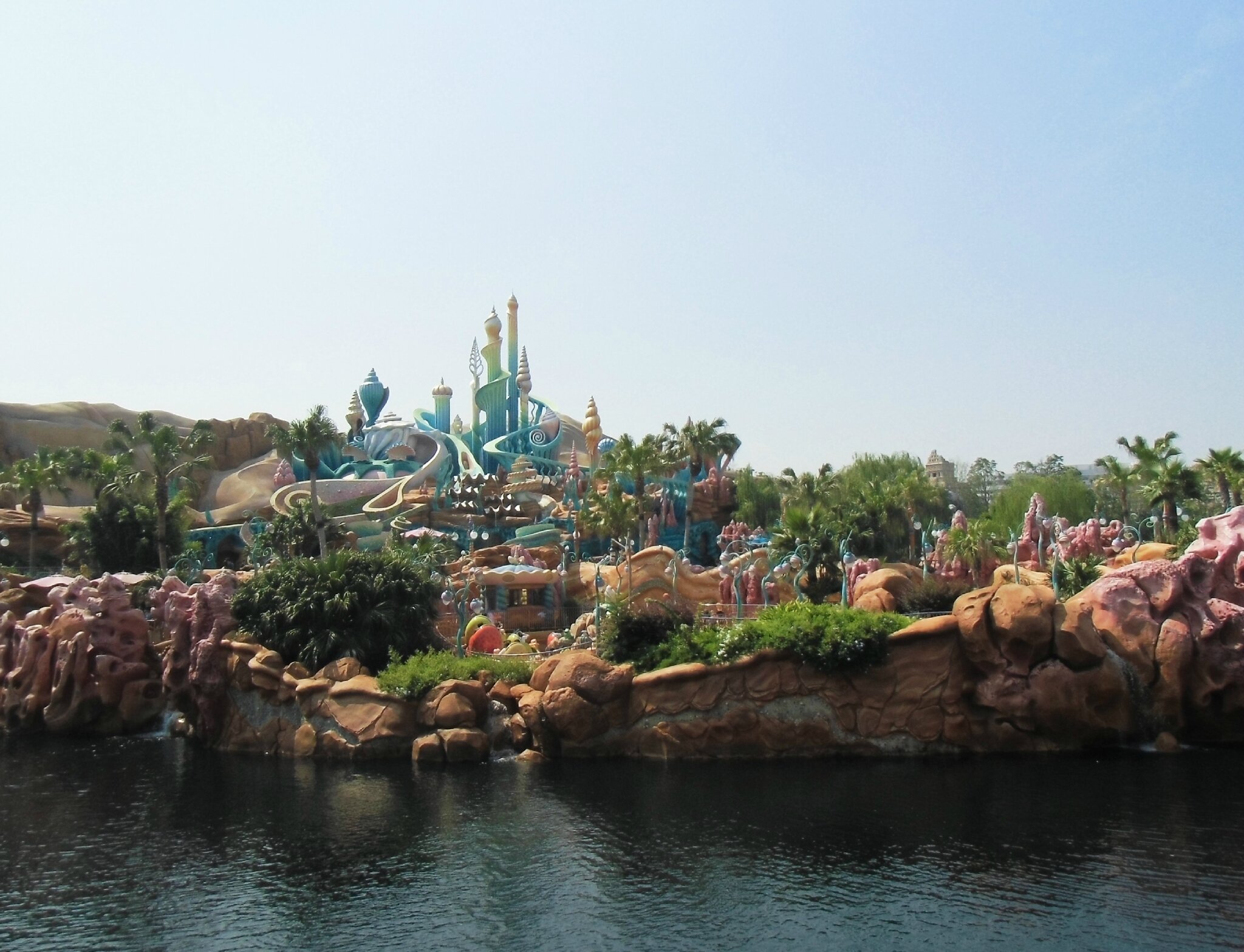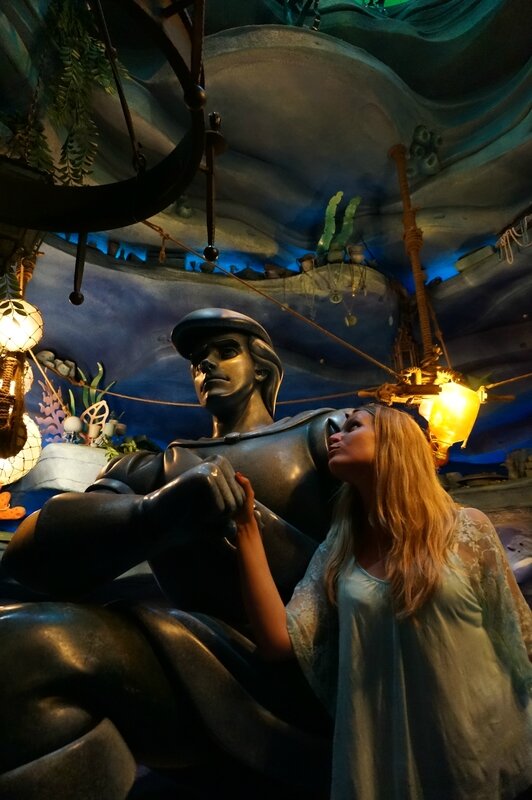 Inca city of mystery
Jules Verne's legacy
The village by the sea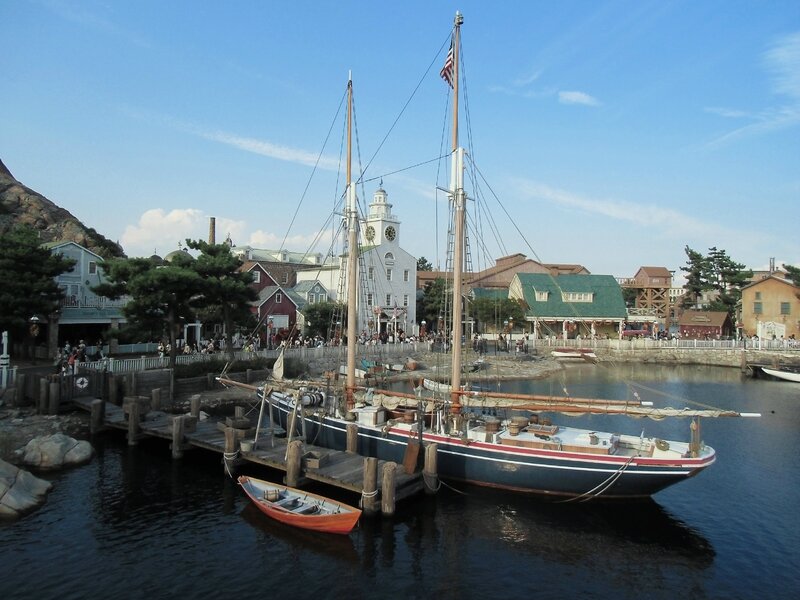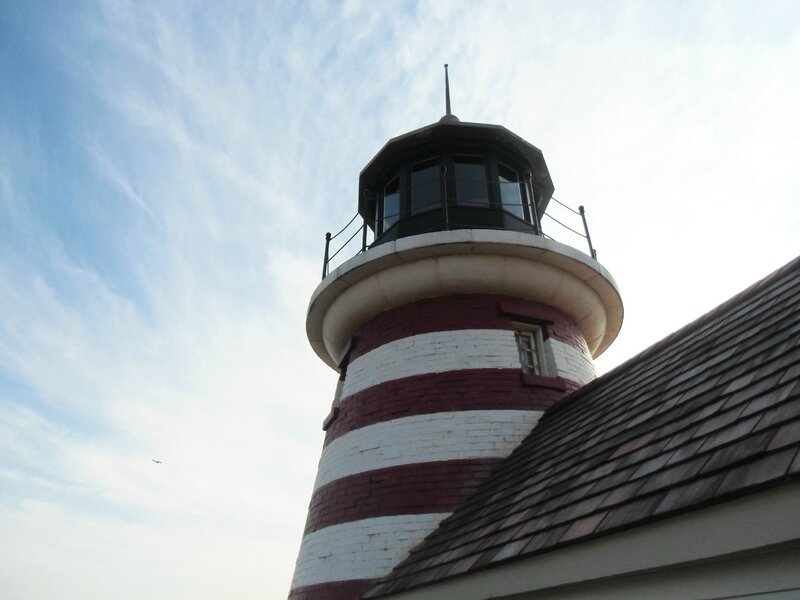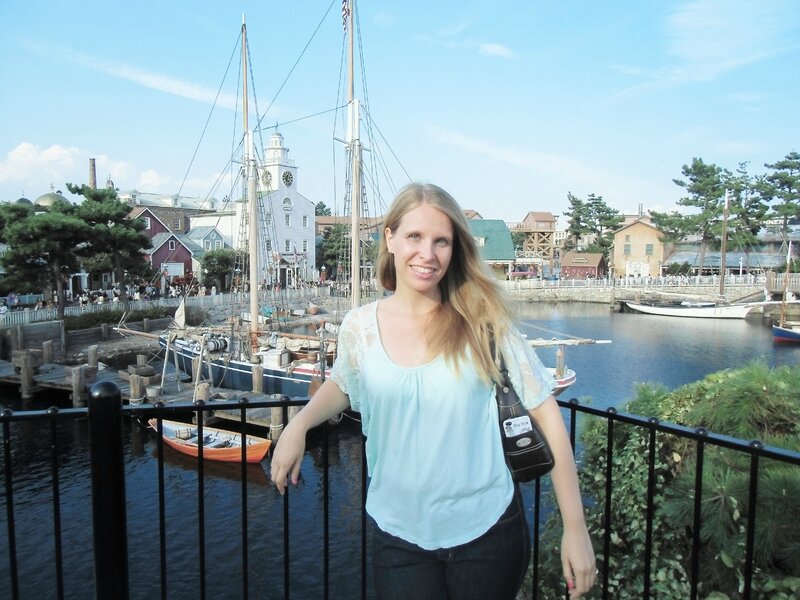 The Pirates' halt

Ready for Halloween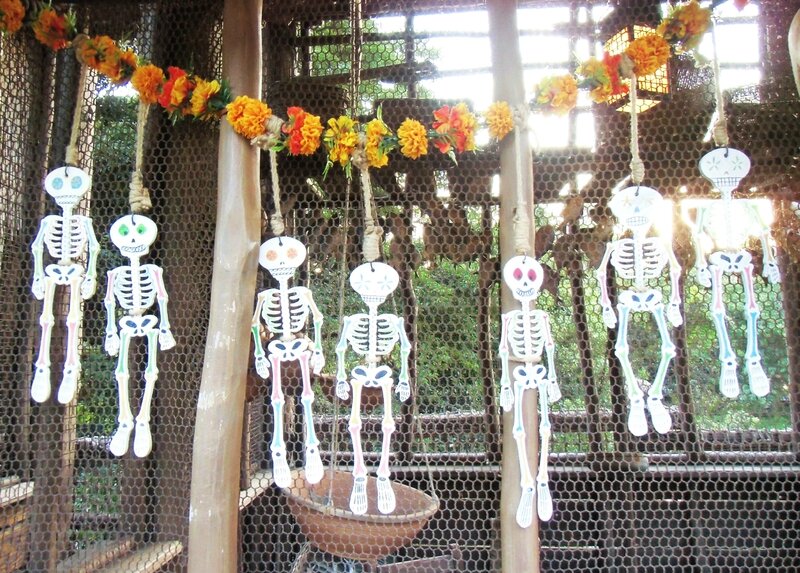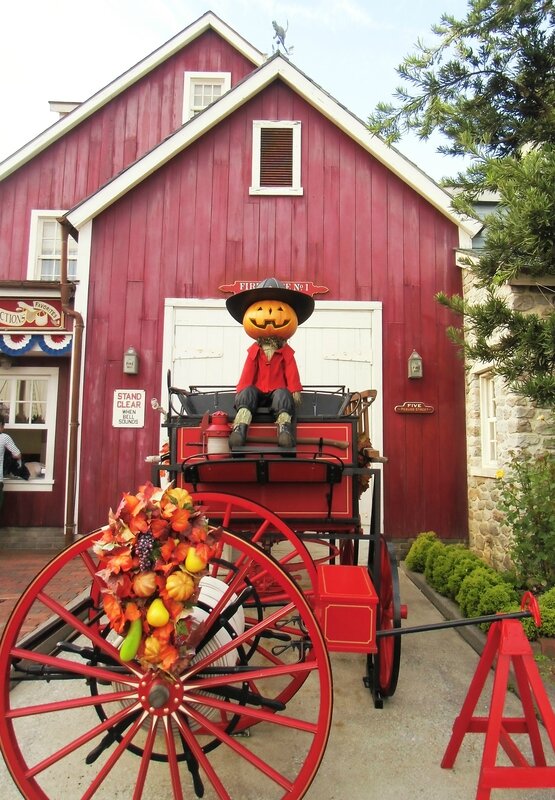 DisneySea is a fabulous place to spend time with your girlfriends. Don't miss the opportunity to go.
11.03.14
YES. Exactly. We're in March, sweet sunshine and fresh rain clouds are competing for the sky, and this girl wants to enjoy her WEEK-ENDS at the park in Tokyo. With pure strings, swallows, daffodils and these cute leopard print glasses by My Little Box Japan.
My Little Box Japan in March : Week-end spirit
Keep calm, week-end is coming soon.
23.09.13
After the sea, the mountain! Mount Mitake is a 929 meters high mountain located 90 minutes away by train from Tokyo, and a great playground for the city rats. The perfect week-end deal when you are looking for fresh air and green landscape. Take your bento, grab your friends and let's climb it all!
The royal way
Totoro is hidden in these pictures. Can you find it?
View from the top
Down in the valley
No more 3-days week-ends for September, but October will come soon! Follow me!
05.08.13
In Tokyo, I am a Western girl in two different ways : as a European, and as a Shinagawa-ku resident. Meguro, Ebisu, Shibuya, Shinjuku, Den-en-chofu, Ookayama, Futago-Tamagawa, Jiyugaoka, Asagaya, Ogikubo, Eifukucho are my usual playgrounds. Tokyo East is as unfamiliar to me than Paris West. Ueno's gardens, Asakusa's pagodas, Akihabara's neon lights seem so far and foreign to me. But it is great sometimes to feel like a tourist in your own living place, and I had to pay a visit to Tokyo's new landmark, the well-known Sky Tree. Welcome to the Tokyo East Great Blue!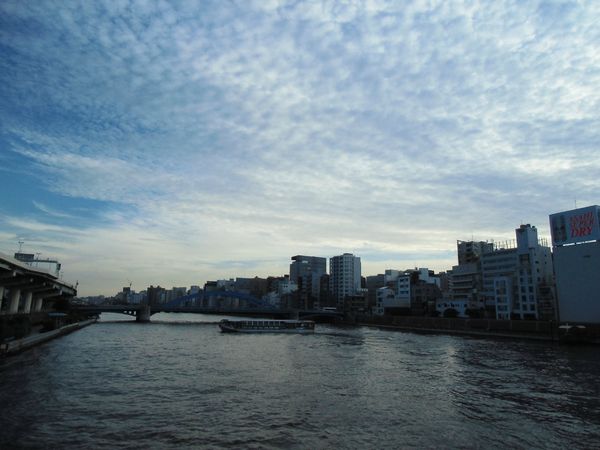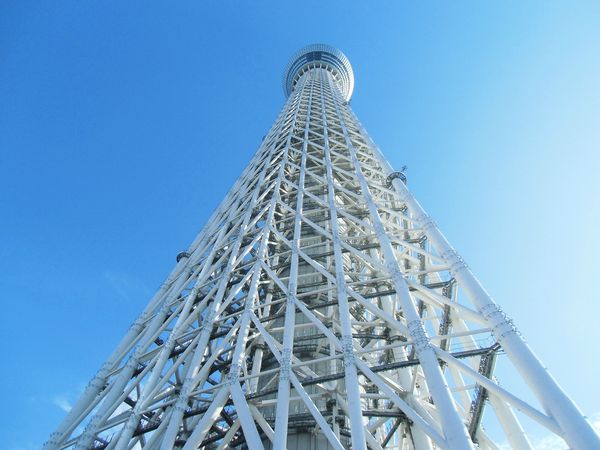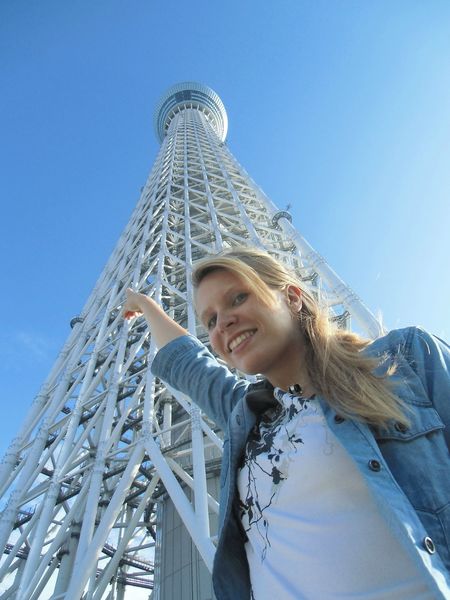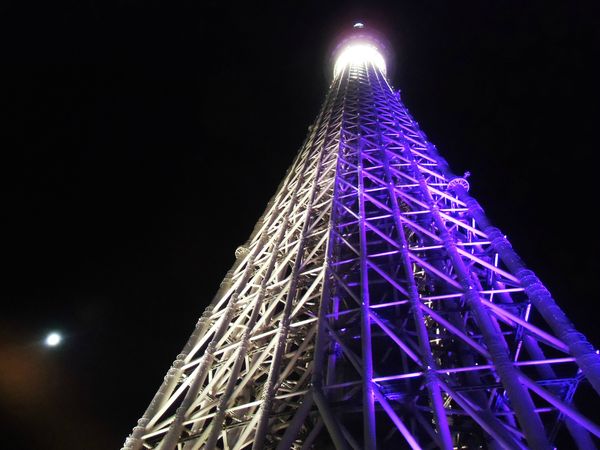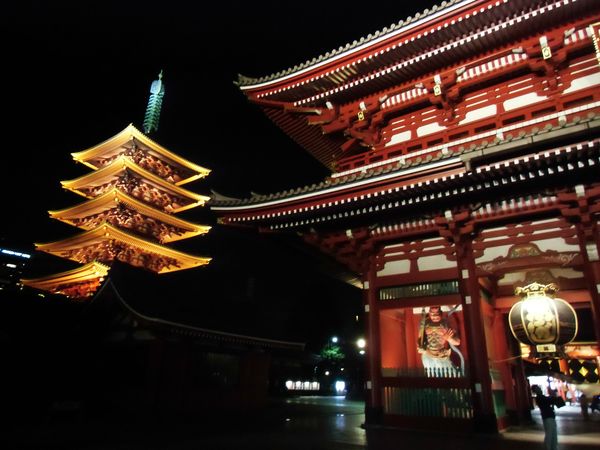 Time for grilled eel! So what, "it's not blue"?...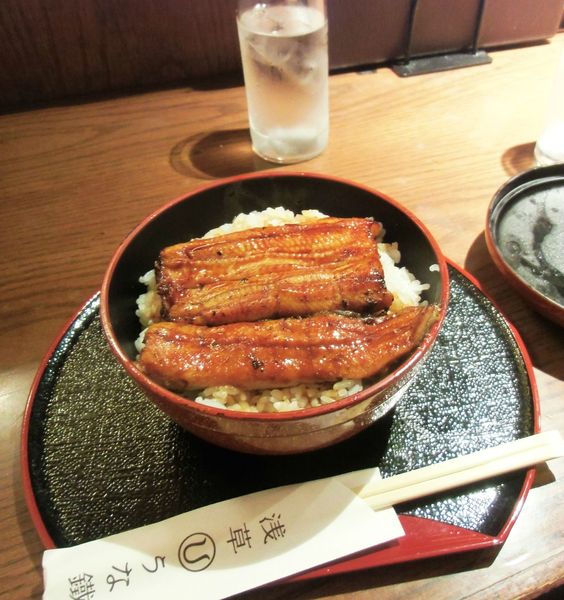 Summer is not over!
30.06.13
Living in Tokyo is far better than many people think : no, there is not only concrete and glass everywhere around; yes, Tokyo is full of trees, parks, garden, and even woods. No, the whole city is not noisy with roaring cars and crying trains ; business districts apart, many residential areas are so silent that you wonder if you are really in one of the busiest megapole of the world. You can perfectly find peace and green in Tokyo. What you can't find is space.
You know: space. No building in the skyline. Distant walls and roofs. Room for your look at your left, at your right. No shadow between you and the sky. Space.
When you need space, take the Toyoko line for 25 minutes in the direction of Yokohama, the most "opened" city of the country - spiritually, and physically. Breath. Refresh. Rest you eyes watching far, very far in front of you.
Invitation to the Voyage
My child, my sister,
Think of the rapture
Of living together there!
Of loving at will,
Of loving till death,
In the land that is like you!
The misty sunlight
Of those cloudy skies
Has for my spirit the charms,
So mysterious,
Of your treacherous eyes,
Shining brightly through their tears.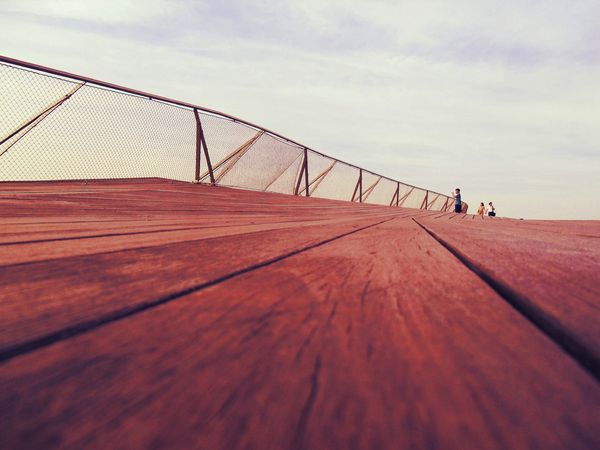 The oriental splendor,
All would whisper there
Secretly to the soul
In its soft, native language.
See on the canals
Those vessels sleeping.
Their mood is adventurous;
It's to satisfy
Your slightest desire
That they come from the ends of the earth.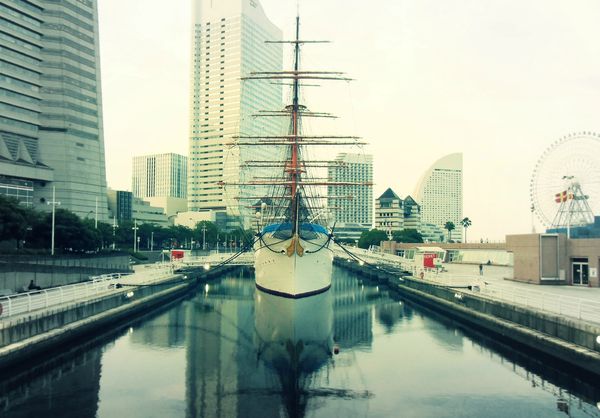 The setting suns
Adorn the fields,
The canals, the whole city,
With hyacinth and gold;
The world falls asleep
In a warm glow of light.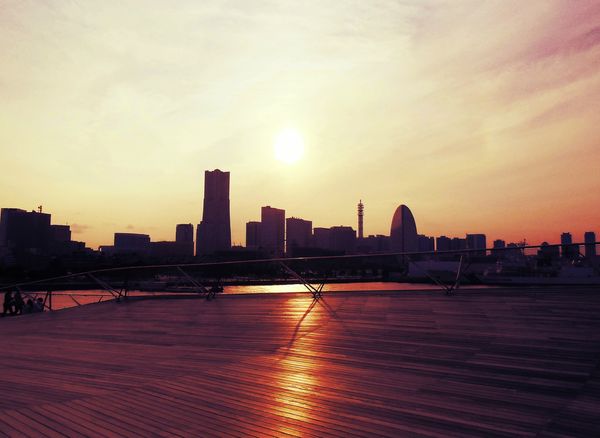 There all is order and beauty,
Luxury, peace, and pleasure.
— William Aggeler, The Flowers of Evil (Charles Baudelaire)