24.09.12
Thanks to Miss E., I had the most wonderful stay in Hong-Kong, and my 5 days-trip was rich enough to give me the feeling I have been there for 2 weeks. I had the pleasure to discover a strange, quirky city with kilometers of stairs - steps up, steps down, you can't walk straight without meeting stairs every two minutes.Even if everything is, actually, very clean (it's clear when you take the subway), the wet muggy climate and the air contamination tend to make everything grey and sticky. Exotic plants push their roots in the ground, in the walls, everywhere, as if nature had not admitted yet the edification of the global city on its territory.
Here is glimps of unfamiliar Hong-Kong!
Central

Central Station is a trendy area in Hong-Kong, located just in the shadow of Victoria's Peak. The skyscrappers and the close mountains make you feel like little bugs crawling on the floor, and there are medecine shops everywhere.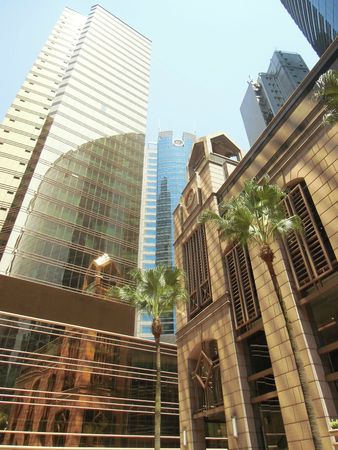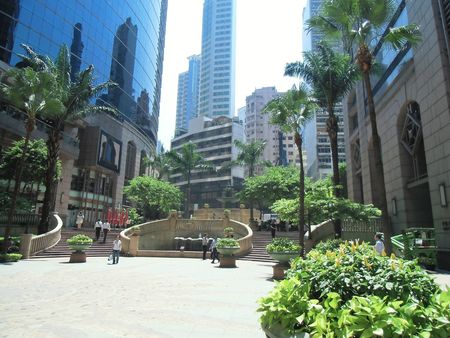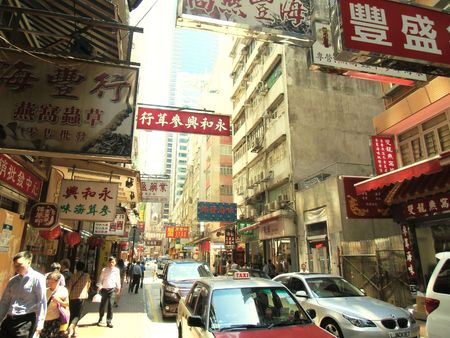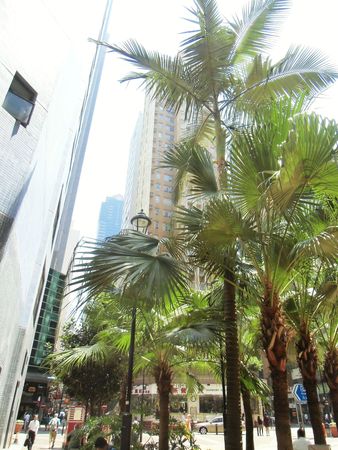 KowLoon

In the heart of the "nine dragons" area, there is a peaceful park with flamingos - yeeees, flamingos - where you can have a quiet walk far from the rumor of the city.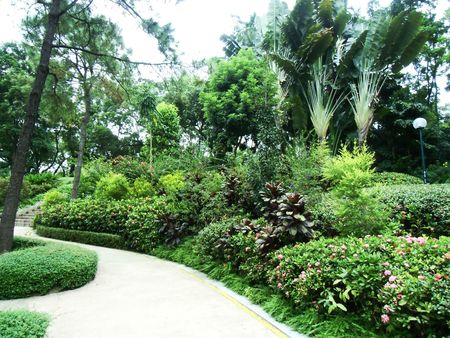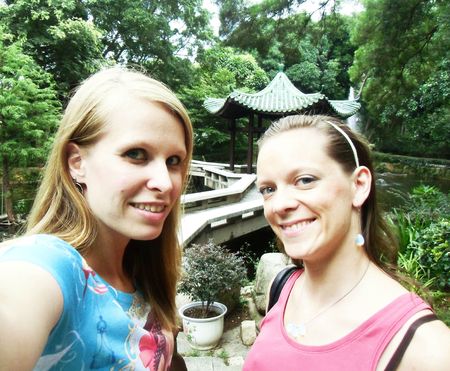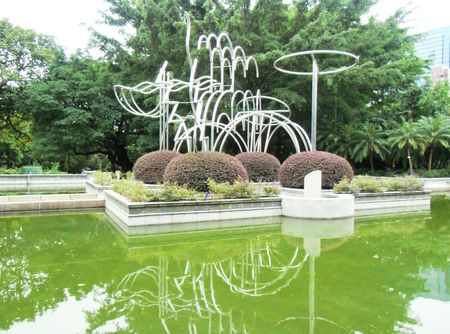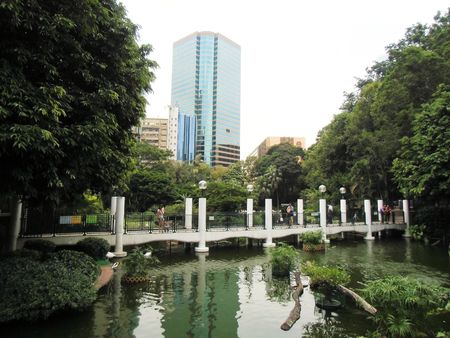 Sheung-Wan


Sheung-wan, the area of Miss E., and the HK version of the "Marais" in Paris. Antique shops, designers, artists, trendy bars and bakeries... And a wonderful escalator crossing the city from down to the top, to let us have a break from all these stairs!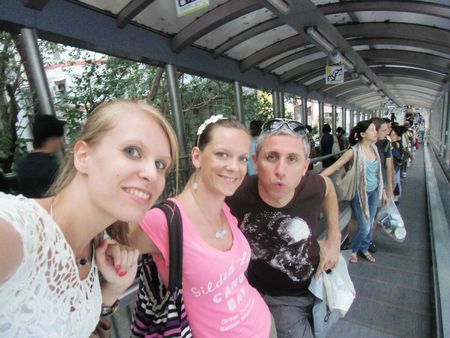 Lantau Island

The glass-floor of the ropeway to Lantau Island is quite impressive: yes we fly! The giant Tian Tan Buddha at the top of the mountain is not exactly the greatest historic monument of Asia (it was built in 1993...) but its beauty it beyond compare. When you see it appearing in the skyline... Emotion!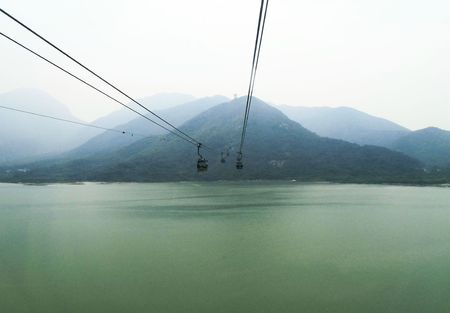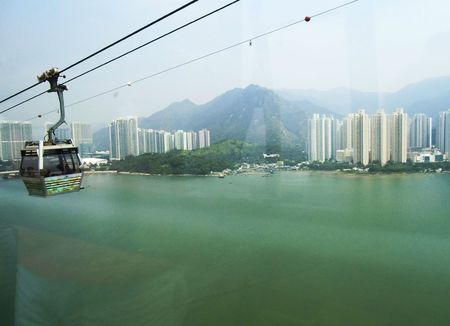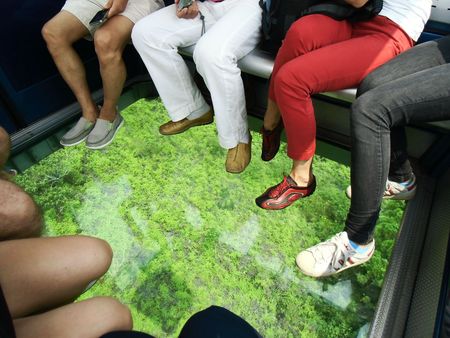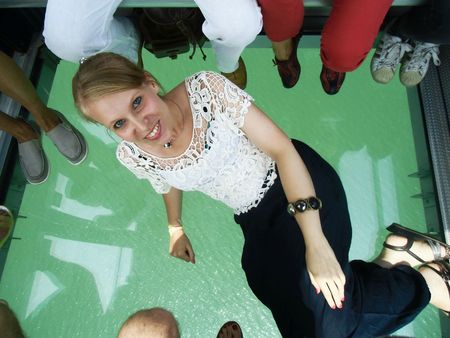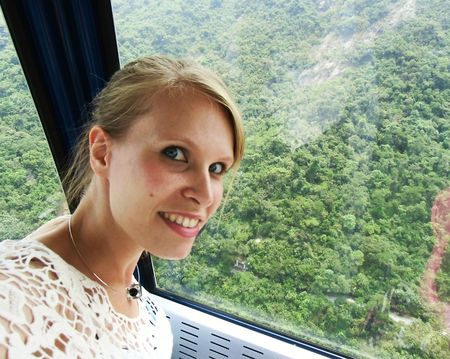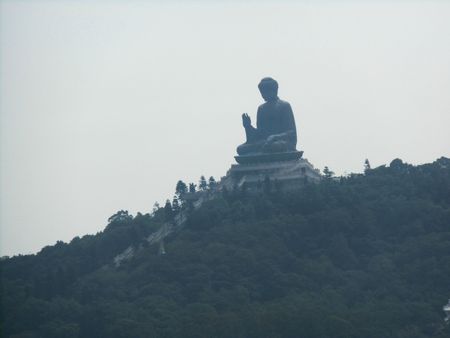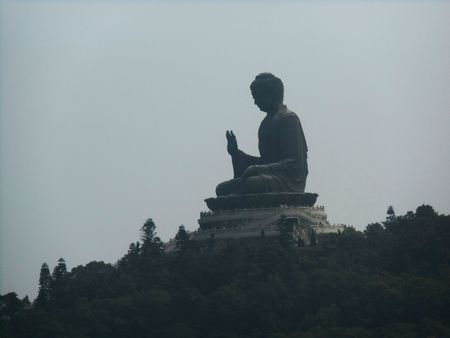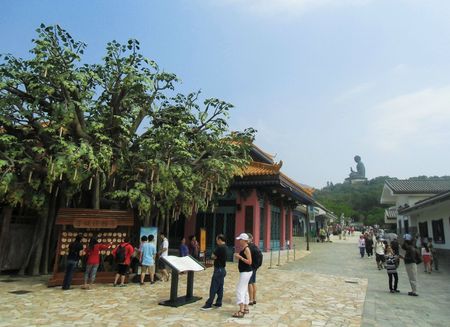 The six smaller statues at the feet of the Buddha are offering charity, morality, patience, zeal, meditation, and wisdom - your ticket for Nirvana!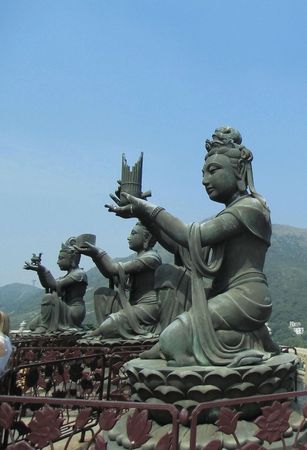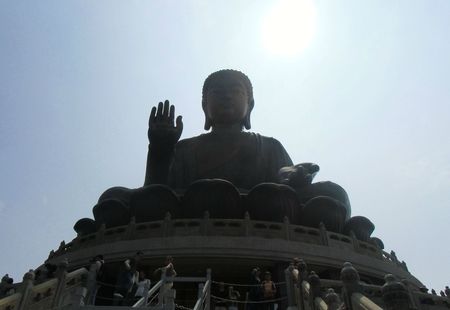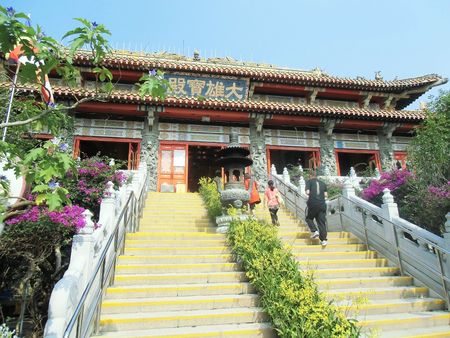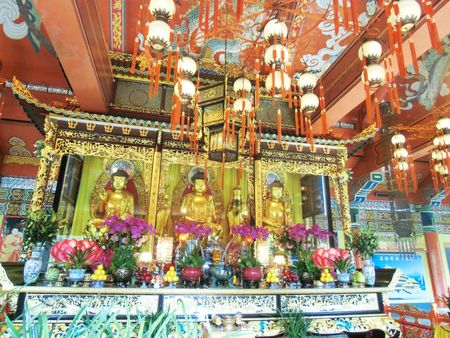 Last but not least: a veggie feast at the Monastry! Photo credit to Miss E. - I just love this picture!

The Stars Avenue


It was a kid's dream. I have seen a picture of Bruce Lee's statue on Hong-Kong Bay in a geography school book when I was in junior high school, and I remember that I had wondered "Maybe one day... would it be possible to go there?...". The answer was: YES! Bruuuuuce...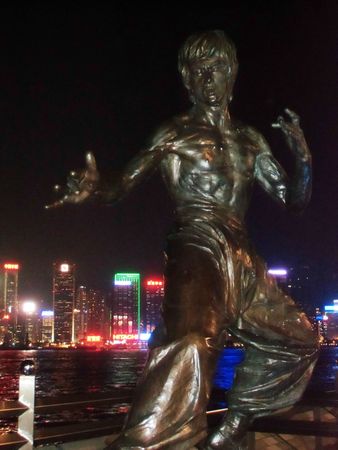 Bruce Lee! Jet Li! Wong Kar Wai! Maggie Cheung! Tony Leung! Hong-Kong stars!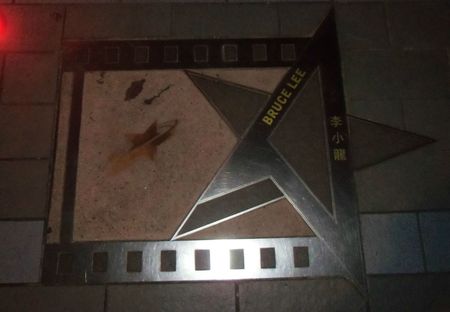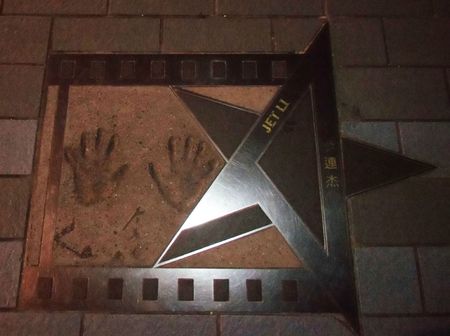 The Zoo
Free access to the zoological park at the feet of Victoria's Peak. For the first time of my life, I got the feeling that the animals were happy there. They were all fat and colourful, in their first class wide and clean cages, with as much green inside that you can dream of, and little falls, and rocks... A first-hand zoo for spoiled teddy bears.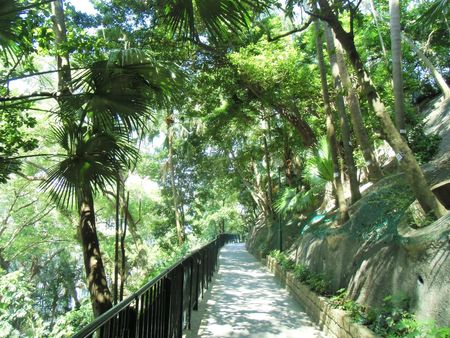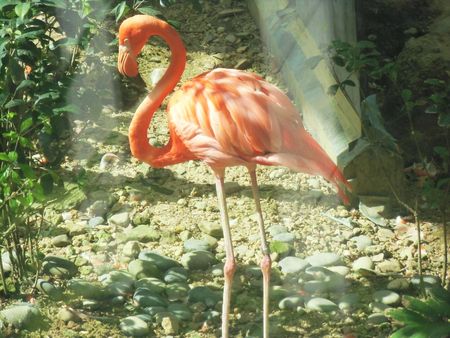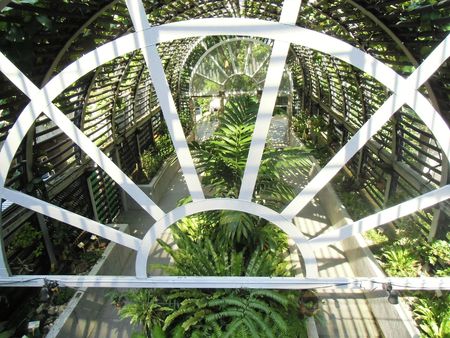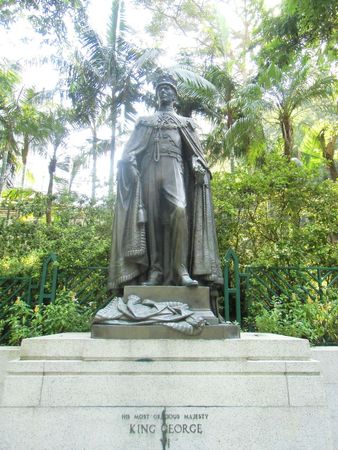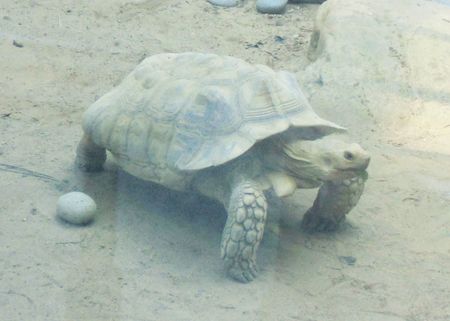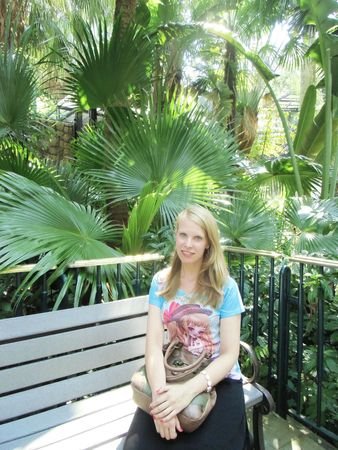 Food

Chinese duck leg with ginger and watermelon rice-in-soup... Fresh lemon ice-tea... What else??
Thai-style fish with mango and salad... Paradise...
Vietnam-style chicken soup, so yummy
Another veggie meal at Sheung-wan, and cooked with fair-trade ingredients, yes!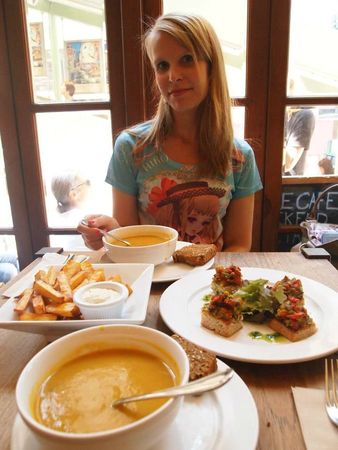 Hong-Kong speciality: dim-sum (just the name is fantastic: "a touch of heart"... kyaaaa). No need to say that it's insanely delicious.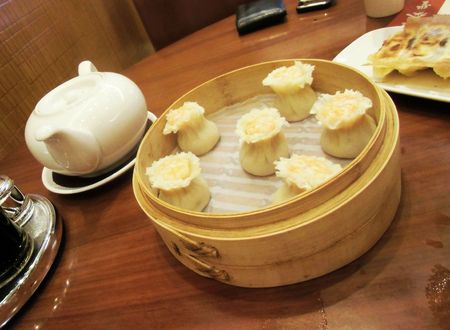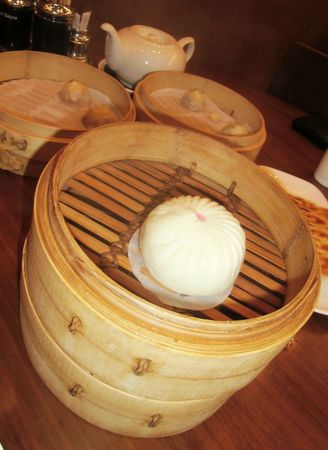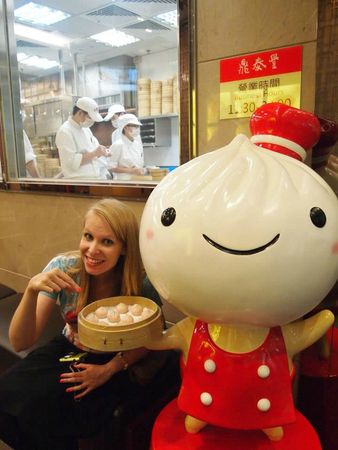 The season's hit: the little moon-cakes, to celebrate autumn. Delicous with a cup of tea!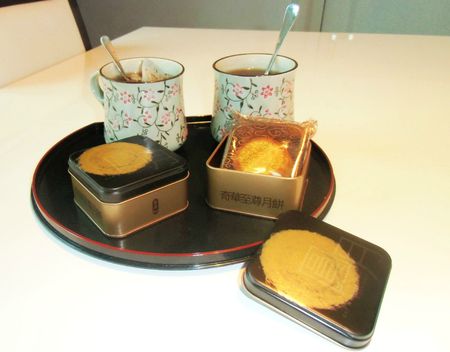 I didn't eat this cake (I wish I had), but... isn't it pure poetry?? The orchid on the cake!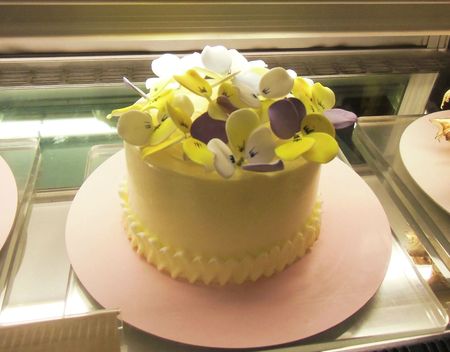 It has been a great Asian experience. I am looking forward to discovering other places in Asia. Next step: Thailand??
Love from Tokyo,
Noemi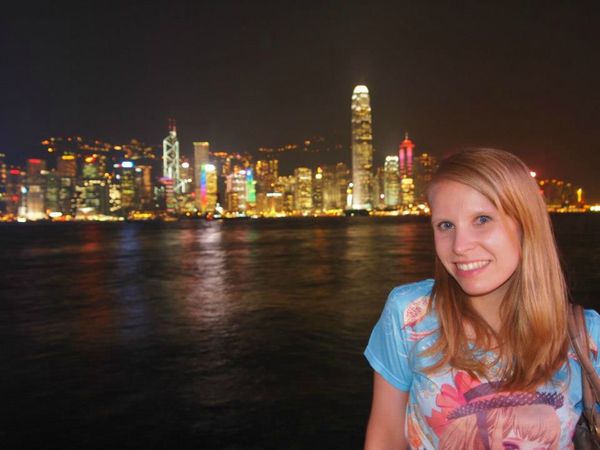 (Photo credit: Miss E)
I didn't know that Hong-Kong is the country for orchids. There are more than 120 species in the region, and you can find it for insanely cheap on the flower markets (from 2 euros the sing orchid and 4 euros the "orchid branch"). The flower market has been, itself, a great surprise - I didn't expect such a creativity in the presentation and colors! Hong-Kong really deserves its name of "fragrant harbour"!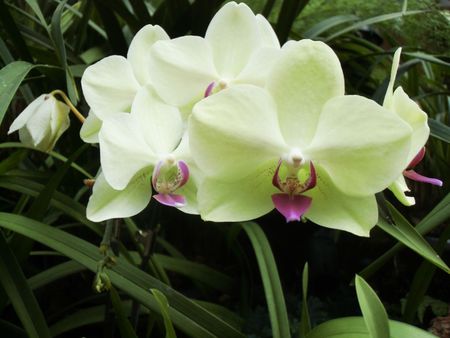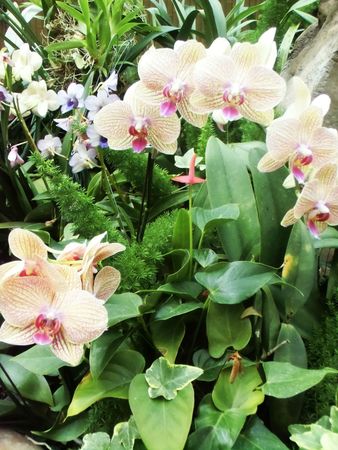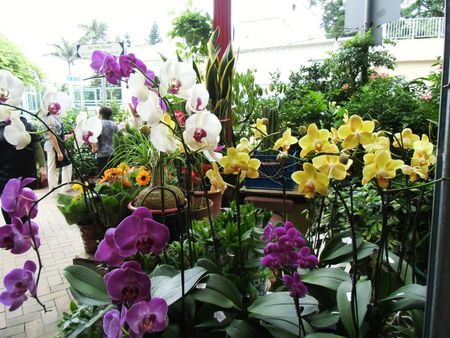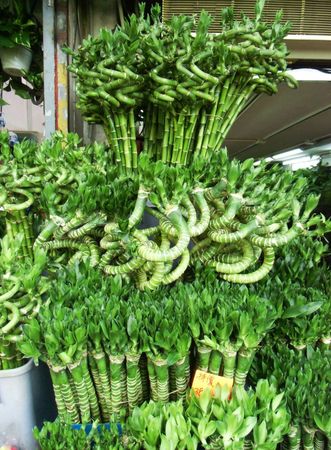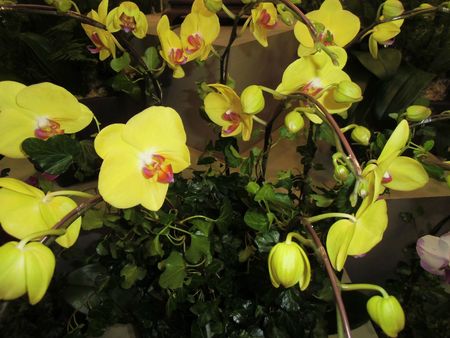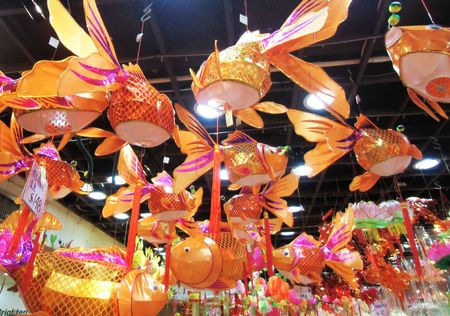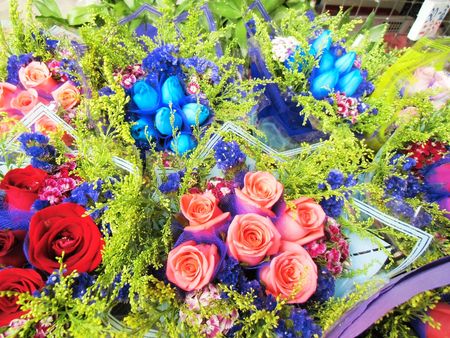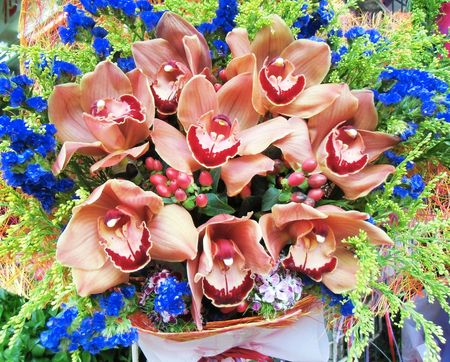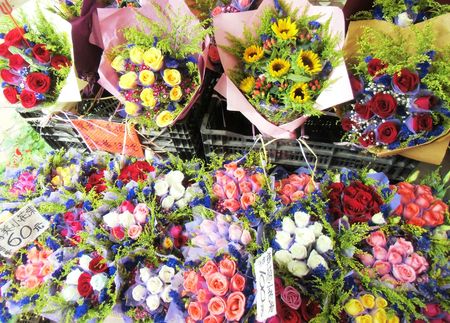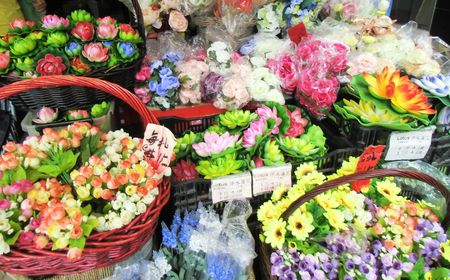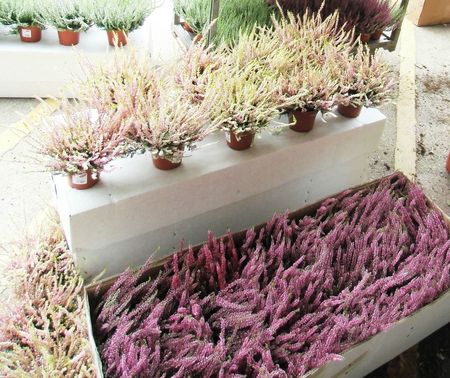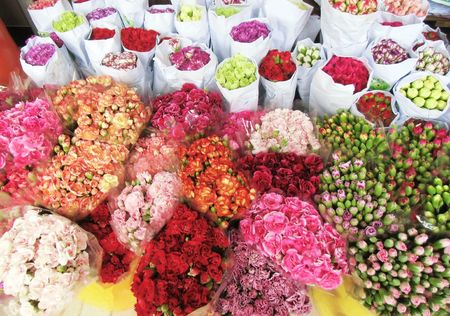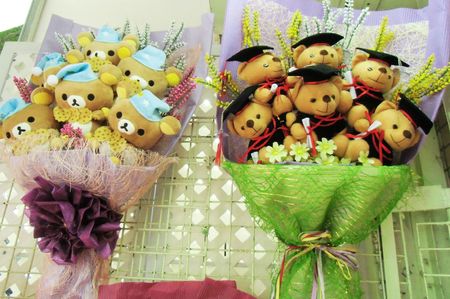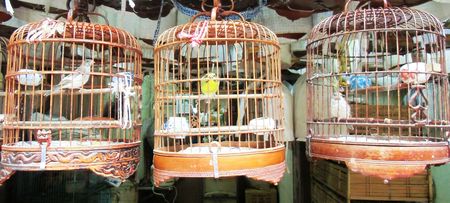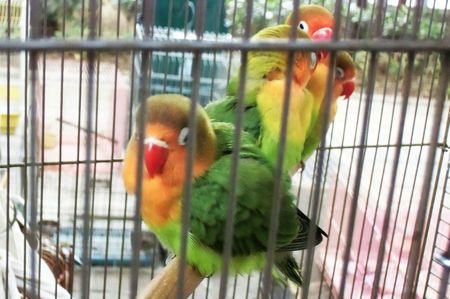 Another Hong-Kong treasure: jade stones. From green to blue, purple, grey and white. They are everywhere on the market for cheap, and cheaper when you pretend not to be interested.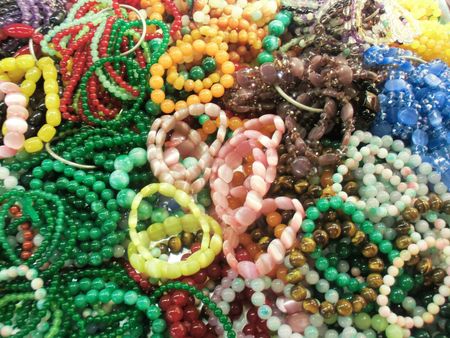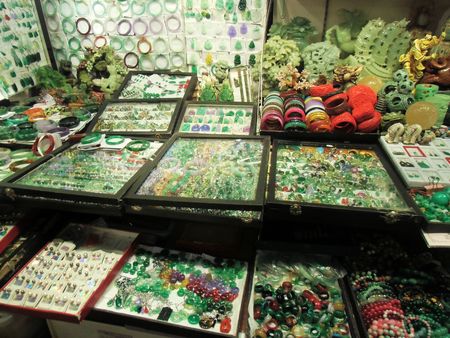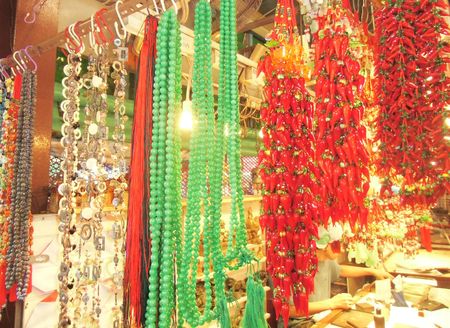 Antiques are also everywhere in the area of Sheung-wan, offering a wide range of one of my obsessions: boxes. boxes, boxes, boxes.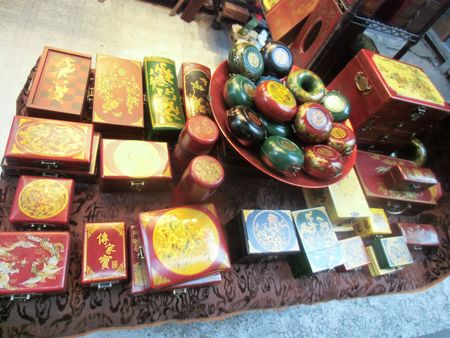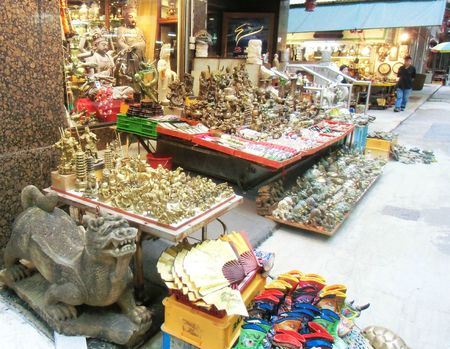 Of course, China is a major land for tea. Colourful teapots are the stars of the night market.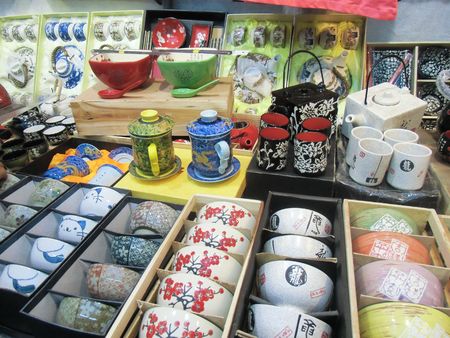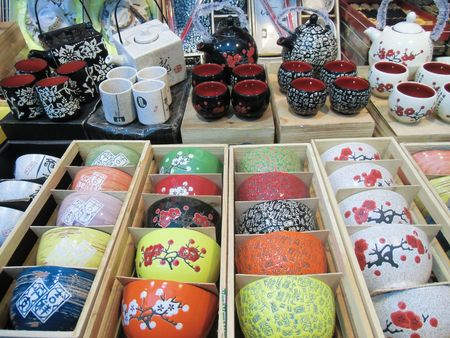 And now, UFOs. Unidentified Food-related Objects. The shops in Hong-Kong are full of dried - what ? Dried mushrooms? plants? seafood? animals' horns? And what is the proper way to eat this stuff? So many mysteries...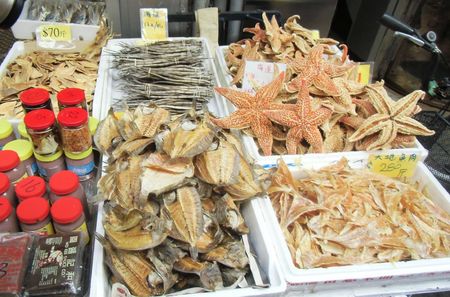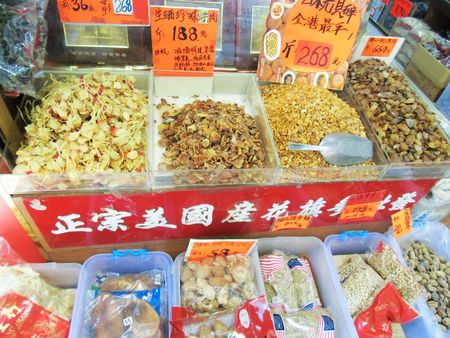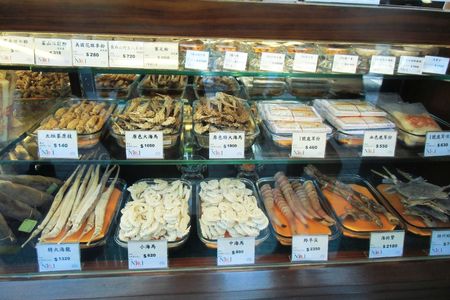 23.09.12
Maggie Cheung. Tony Leung. Wong Kar Wai. Hong-Kong's dark-and-light. And this bittersweet melody that you will never forget of your life.
In the Mood for Love.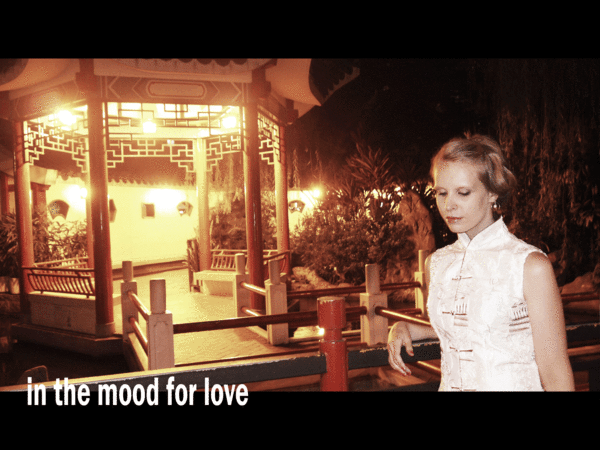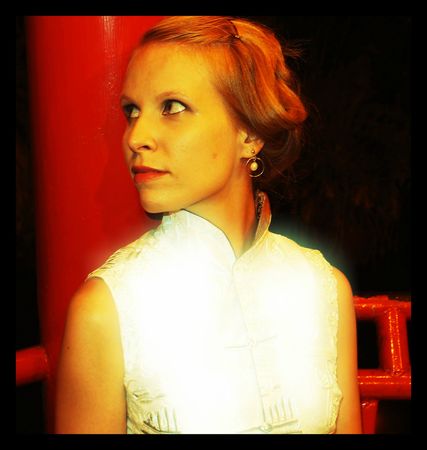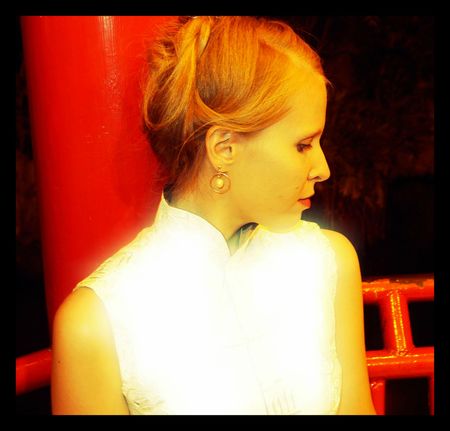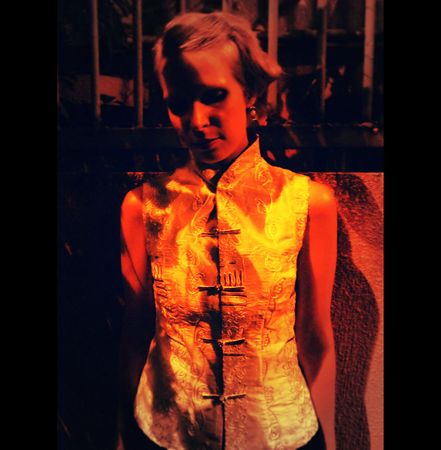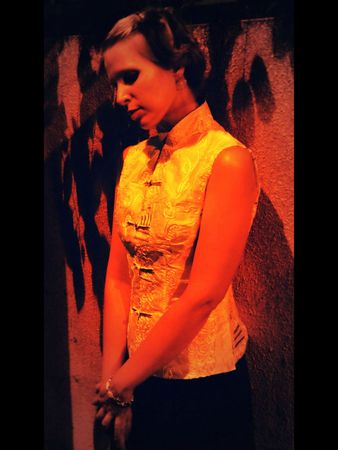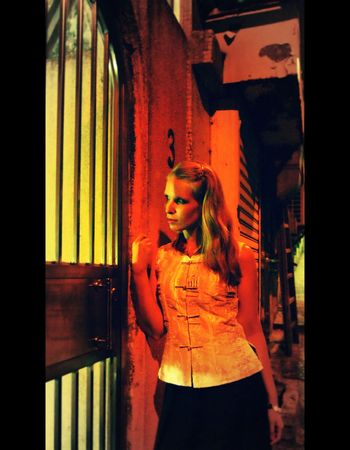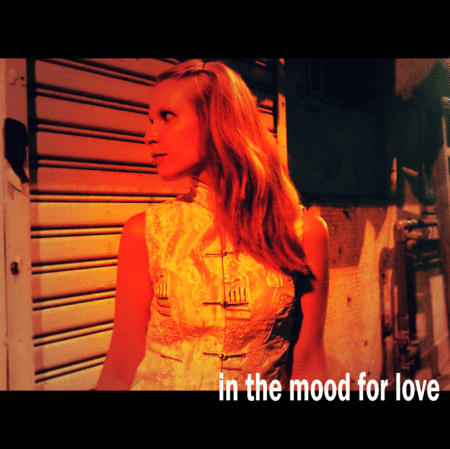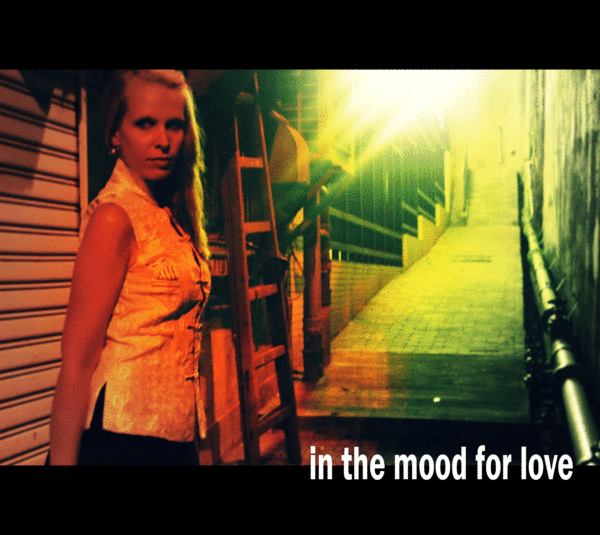 18.09.12
I have two homes: France and Japan. As I live in the second one, all my holidays are generally used to get back to the first. As a result, since I move to Tokyo three years ago, I had never put a toe on another Asian shore. But friendship is a powerful decision-maker, and I decided to experiment the rest of Asia visiting Miss E. in her "Fragrant Harbour". Noisy, busy, quirky, yummy Hong-Kong!
Hong-Kong is only 4 hours away from Tokyo by plane, but it's difficult to find a Tokyo-HK-Tokyo flight for less than 40 000yen (400 euros). The HK-Tokyo-HK flight is much more affordable, which is very unfair if you want my opinion, but I guess that as long as the Japanese will be OK to pay ridiculously expensive air-tickets, the companies won't slow down their prices. Low-cost airlines are flourishing, though. Maybe there is hope. Anyway.
Hong-Kong is, indeed, smelling incense, but also stinking money. The mix between the Chinese population, with its inner sense of business and its unlimited apetite for growth, and the Western wolfs ruling the global financial system, is explosive. People there don't loose their time with subtle concepts such as the cultural differences or the local mindset. First, Hong-Kong is not a "special" Chinese region, but the "Asia's Global City", as written everywhere around. If a Westerner comes to study Chinese, it's really for business - and most of the time they don't, and if they do they focus on the spoken language. Not a lot of foreign businessmen seem very attracted by the inner poetry of the Chinese characters, or personnally challenged by the complexity of the language and/or thinking. Learning Chinese, for the HK golden boys, is just a painful and boring must-do for their career. I've been there only five days, but I have met no one who is genuinely interested in the Chinese languages or the Chinese culture; and people don't take a special pride in mixing with the Chinese or in making Chinese friends, whereas in Japan, most of the foreigners are dreaming of an inaccessible integration. Having Japanese friends (not only lovers), speaking/reading/writing Japanese, knowing a bit of Japanese history and culture are highly appreciated and valued. In Japan, only a (very pitiful) tiny part of the expats don't make efforts to adapt themselves; most of the foreigners I know in Tokyo are living there by their own decision and do their utmost to reach a kind of understanding of the local mindset. But in Hong-Kong, I have experienced a strange lack of mutual fascination between the East and the West. No one there is special for no one. And everything is about money. Fortunately, Hong-Kong is also a major land for cinema, and this allows me to keep a glimpse of hope about the ability of its population to enjoy poetry.
Because Hong-Kong is poetic indeed! Check it out!
Hong-Kong by day
Hong-Kong skyscrappers are tall, thin, and ugly. There is a perpetual rumor of mixed voices and car noises on the streets. The city is alive, roaring and frantic. Parks and terrace let the citizen have a breath from the fast-pace atmosphere around.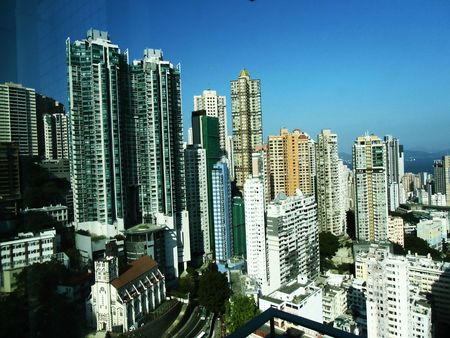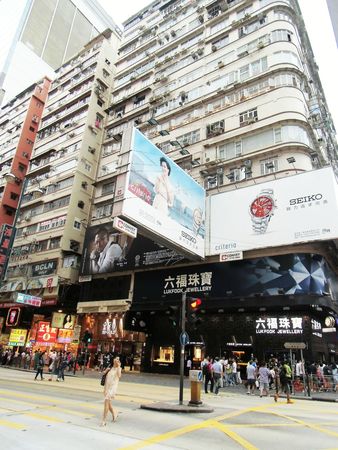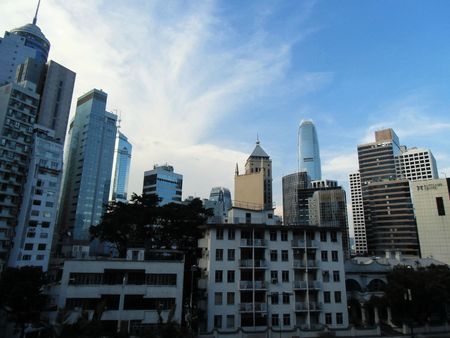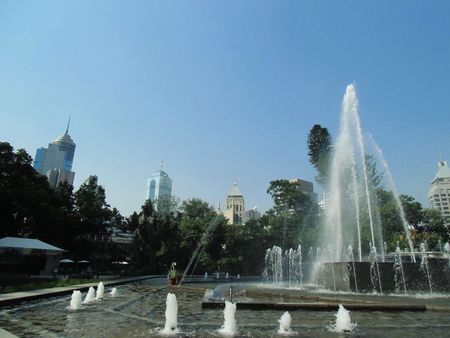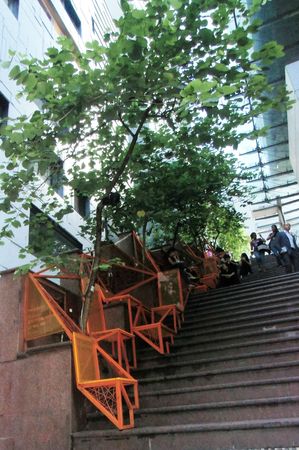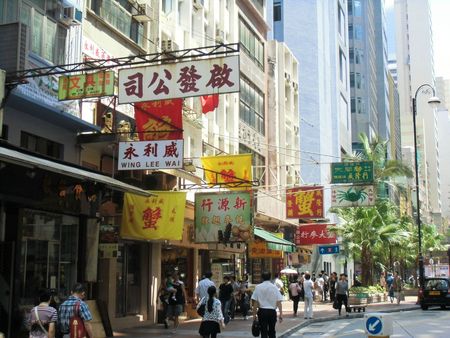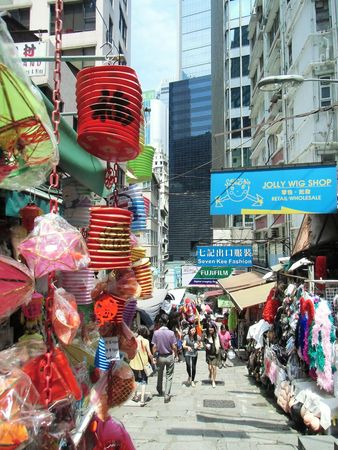 Hong-Kong by night
Darkness let us shine.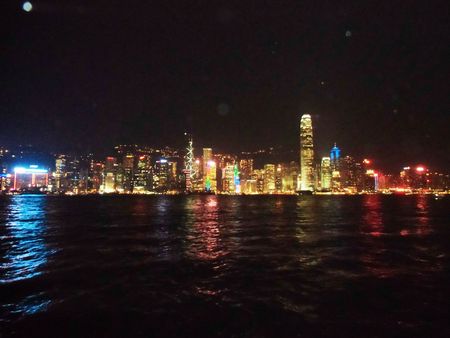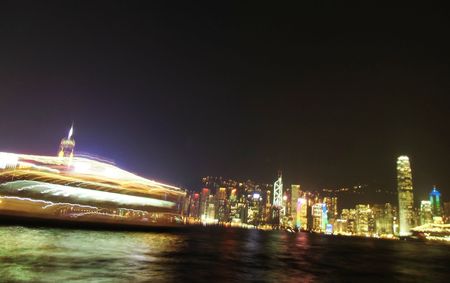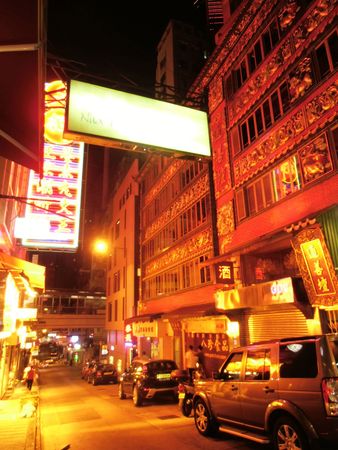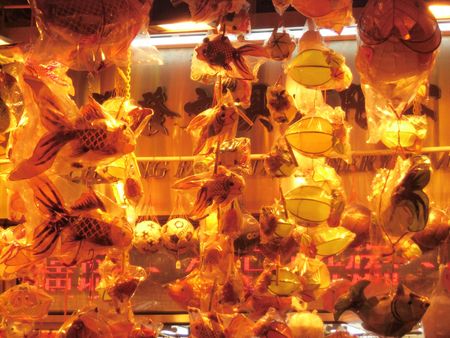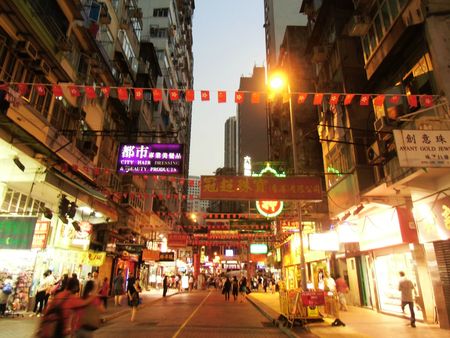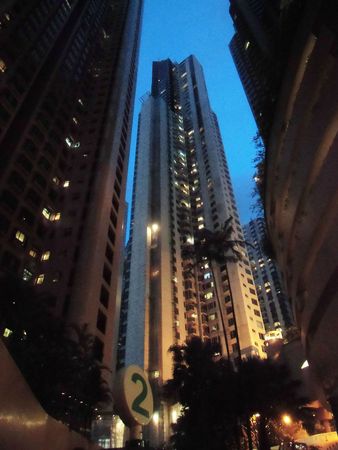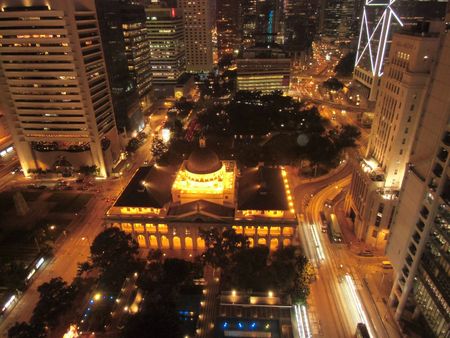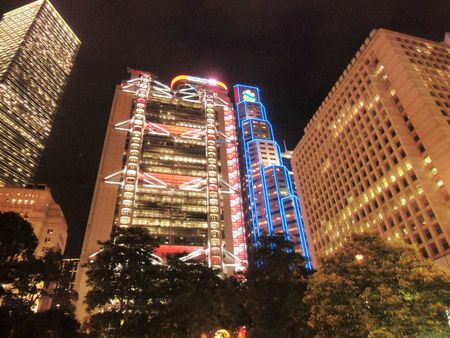 More pictures to come!
11.09.12
... but the party don't stop, no, oh-oh-oho!
My friends never stop partying. This time, it was on a boat and we have sailed on Tokyo Bay until Haneda airport. A wonderful blow of fresh wind, while it was still so warm in Tokyo.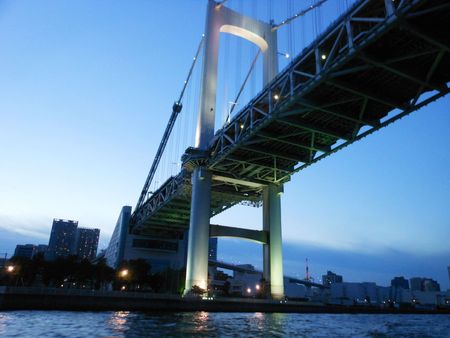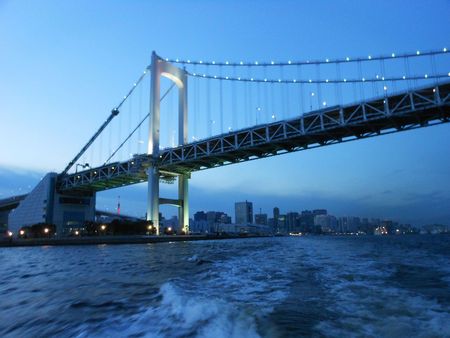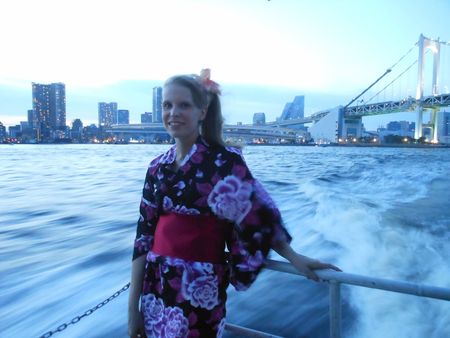 02.09.12
It's a pretty cool kitchen & bar close to Meguro, with a unique design and surprisingly surprising food - have you ever tried a cabbage ceasar salad ? Interesting... But the main interest is definitely the decoration. Well done Mr. Yusaku Kaneshiro...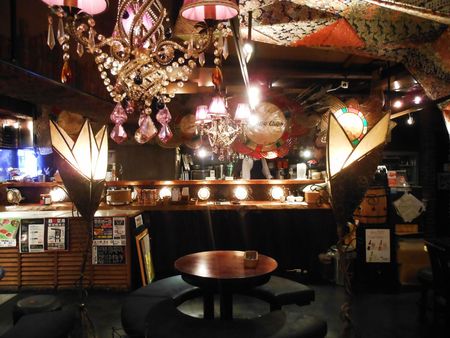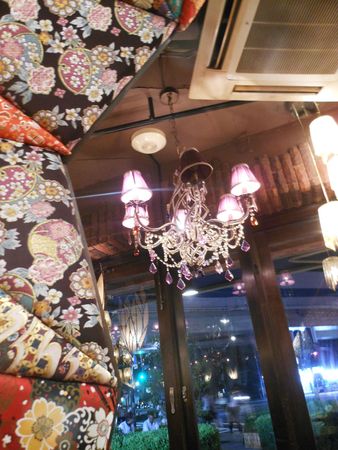 29.08.12
Summer happens only once in the year! Tokyo has no beach, but you just need to take a train and you're set.
Two-hours ride from Tokyo by local train : Atami Beach
Not the best beach landscape ever, but there are wonderful fireworks at night on the waterfront ! Easy access from Shinjuku by Odakyu-line util Odawara, then Tokaido-line to Atami.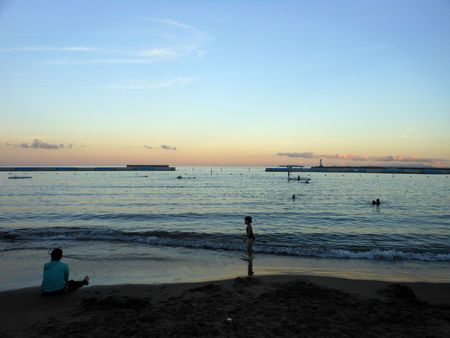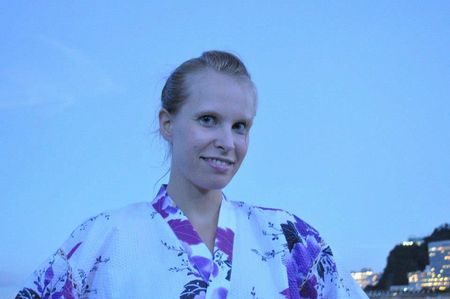 (credit photo: C. Mathon)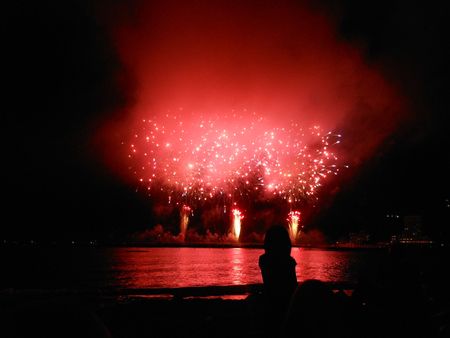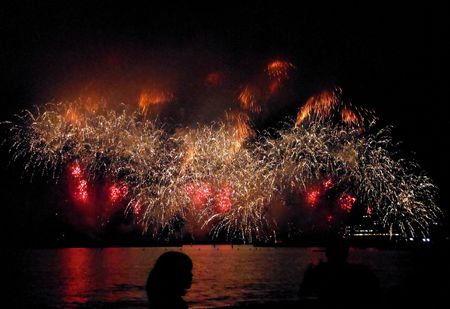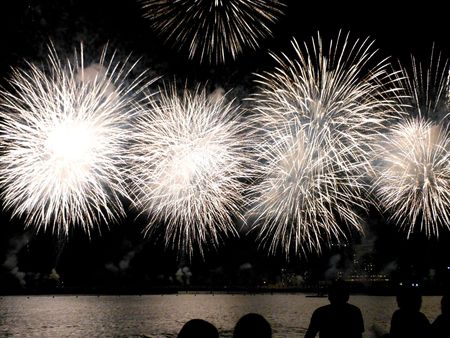 22.08.12
Bientôt nouveau logie, nouvelle vie !
C'est le moment de me séparer de quelques meubles:
- Sofa-bed (Sofa: 170 cm large x 75 cm deep x 85 cm high / Side bench: 100 cm large x 50 cm deep)
- Table basse (120 cm long x 60 cm large)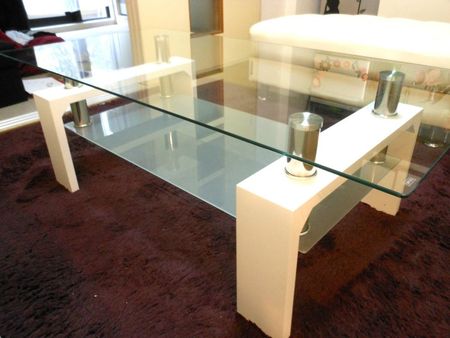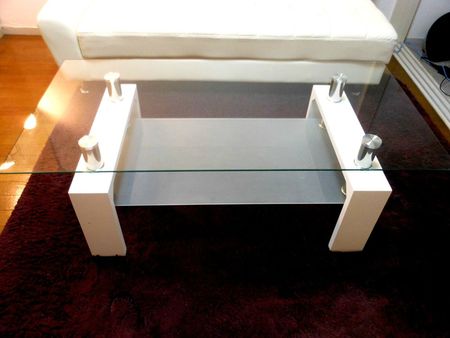 - Four / micro-ondes / gril (48cm large x 27cm high x 43cm deep)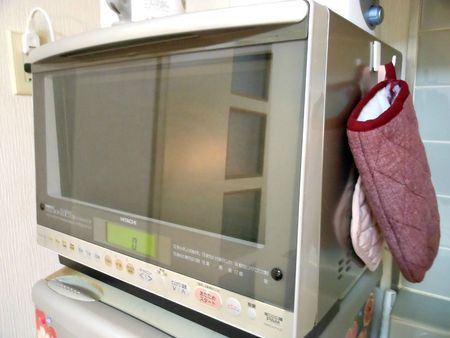 - Frigo-freezer (110cm high x 48cm large x 43 cm deep)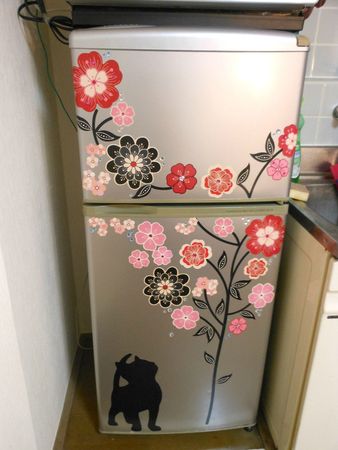 18.08.12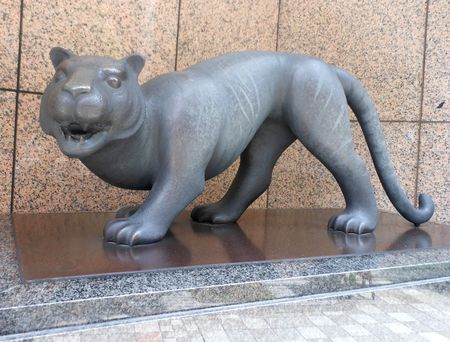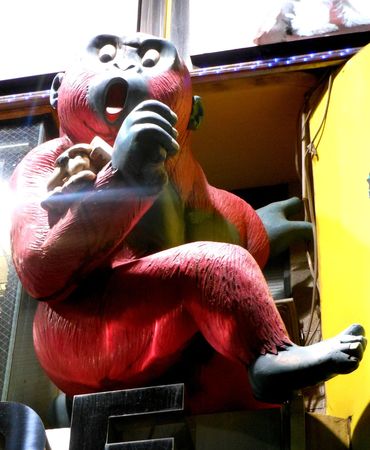 17.08.12
Be a mangaka !!
J'avais bien besoin d'un coup de fraîcheur pour survivre à la moiteur de l'été japonais - lequel, rappellons-le, ne constitue pas franchement ma saison préférée dans l'archipel. Grâce à Justine et Nola, je respire de nouveau !
Aaaah, qu'est-ce qu'on ne ferait pas par amour de Jappyland. Des balades sucrées-susurrées, des reprises de Max Boublil...
Be a mangaka, Say sayonara, Be your Megumi-chan...
Allez les filles, le rêve est tout proche ! N'oubliez pas d'écumer les listes des programmes de l'Ambassade pour partir au Japon, il y en a pour les lycéens, les étudiants, les jeunes diplômés... Sans compter les étés comme jeune fille au pair, les homestays et toutes les autres possibilités ! Ganbatte ne !